Revictimization In Interpersonal Violence Survivors
By Sarah Fader
Updated December 03, 2018
Reviewer Kelly L. Burns, MA, LPC, ATR-P
Anxiety disorders affect 18% of the United States population (ADAA). Post-Traumatic Stress Disorder (PTSD), one of the most common anxiety disorders, impacts nearly 8% of all Americans at any given time.
Types of Trauma
Although PTSD is commonly associated with war veterans, interpersonal violence (IPV) leads to PTSD more frequently than other traumas, such as war zone exposure, serious accident, or death of a loved one. IPV is the act of one person, often someone close to the victim, using their power over their victim, exerting control through physical, sexual, or emotional abuse.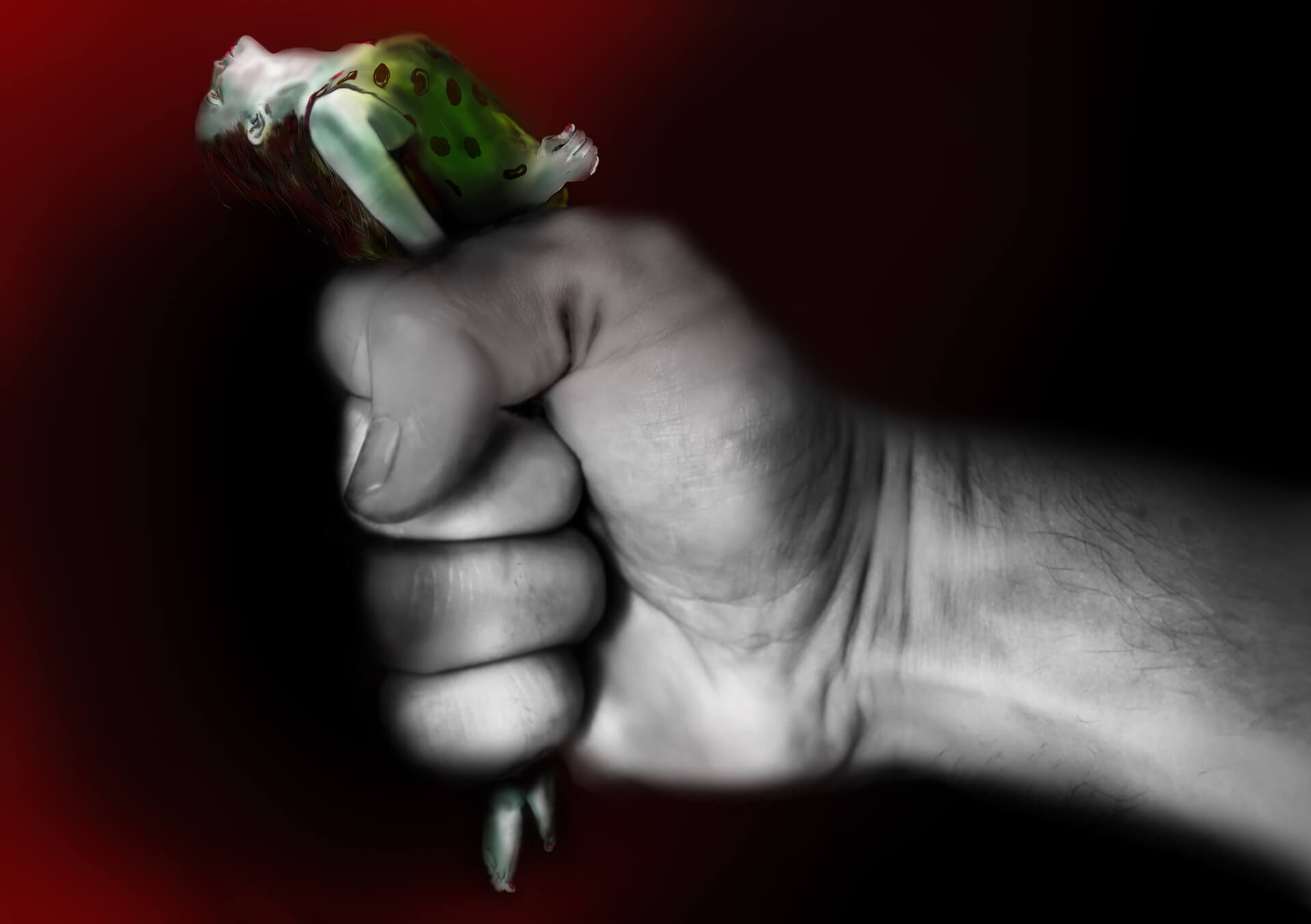 Source: pixabay.com
The Harsh Reality of IPV
IPV can severely damage survivors' health. Women who have experienced IPV are twice as likely to have chronic illness or pain and five times more likely to have coronary heart disease. In addition, many survivors report changes in mood that lead to feelings of worthlessness and emotional numbness, anxiety, paranoia, and guilt-precursors to developing PTSD (National Center for PTSD).
Another detrimental result of IPV is revictimization when previously traumatized individuals are exposed to additional trauma or abuse later in life. Revictimization exists as the rule rather than the exception in IPV survivors, with 66% of individuals who experience sexual assault experience physical, sexual, or psychological abuse in the future (Kujipers, van derKnaap, & Winkel, 2012). One form of IPV, sexual assault, affects one in four college-aged women. The Department of Justice reports that every 98 seconds, someone in America is sexually assaulted, with 69% being under the age of 34, and within that, 15% are minors (RAINN). Of women who experience IPV, 55-92% develop PTSD and are at risk for revictimization (Nathansonet al. 2012). To say that this is not in dire need of national attention would be inexcusable.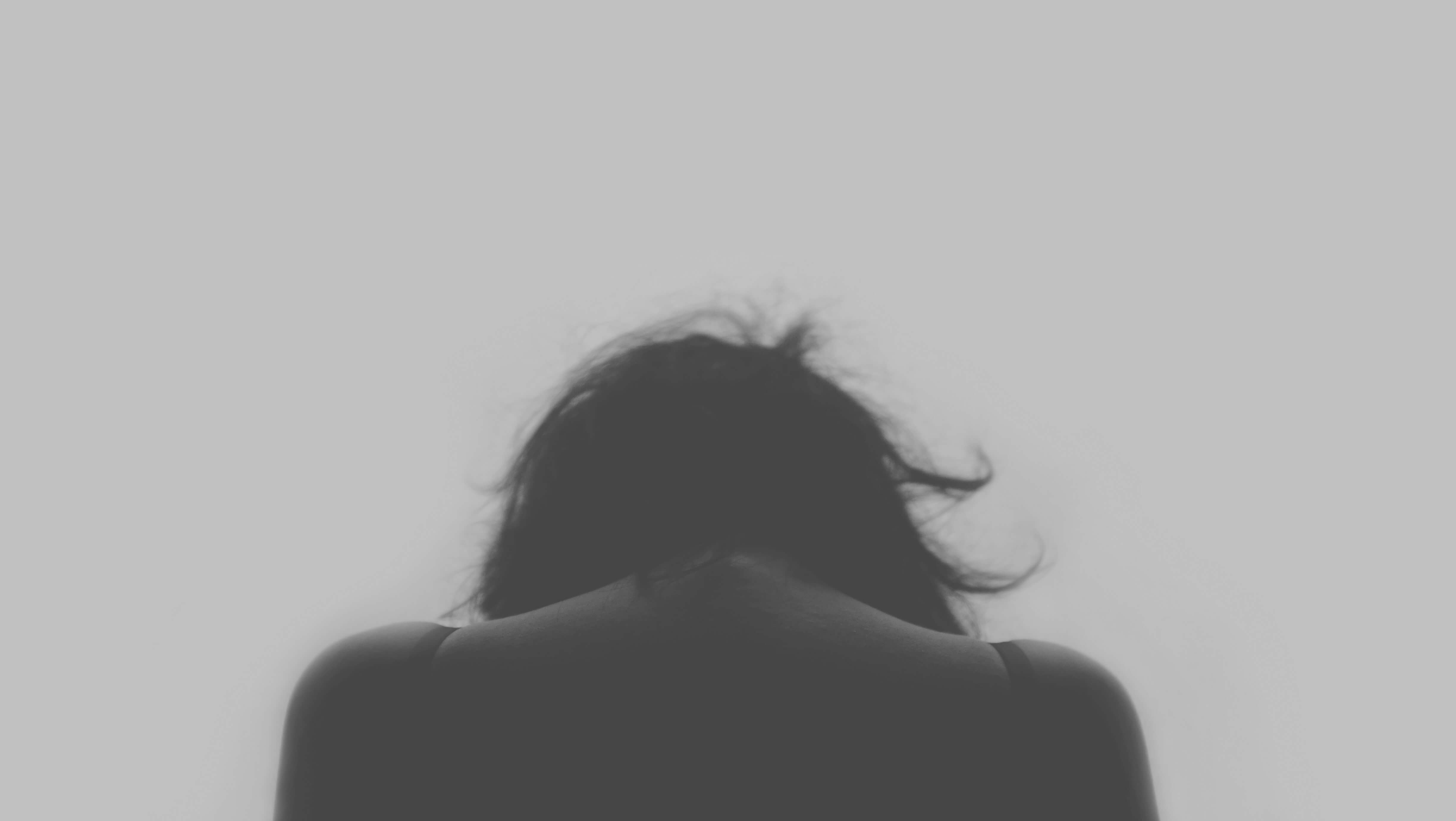 Source: unsplash.com
The Pattern of Revictimization
Blaming survivors of IPV by saying they should have known better or that the violence was their fault puts them at greater risk for developing a mental illness (PTSD or depression) and a higher risk of being revictimized compared to any other type of trauma (Nathanson et al. 2012). Abuse alters victims' decision-making processes, clouding the judgments they make about trusting others. The Neurocircuitry of Trauma and PTSD Study, conducted by Dr. Josh Cisler at the University of Wisconsin - Madison, has shown that women exposed to trauma, when compared to women who have not experienced IPV trauma, rate threatening situations as less dangerous and are more likely to continue progressing through threatening scenarios that build from safe to sexual assault. "The more bad things happen to you, the more likely you are to have [other] bad things happen to you," Cisler said in an interview for The Daily Cardinal, a UW-Madison student newspaper. "So, if we can stop that cycle of violence, or victimization, then we can decrease that risk."
Unfortunately, victim blaming only makes revictimization more likely. By perpetuating the beliefs that the victims are at fault, survivors are more likely to develop the symptoms of PTSD and depression that can lead to revictimization. "Avoiding victim-blaming is really important so women who have been victimized by sexual assault do not internalize [the blame]," says Karyn Esbensen, the Research Specialist under Dr. Cisler (The Daily Cardinal). Victim blaming perpetuates stigmas surrounding sexual assault and IPV, leads to alterations in the survivors' thoughts about themselves and behaviors with others, and increases the risk of revictimization (Kennedy & Prock, 2016).

Source:pexels.com
Not Only a Women's Issue
Most research has centered on women; however, IPV holds no gender single-handedly at fault or as a victim. For example, 1 out of 10 rape victims is male (RAINN). There is a lack of research on IPV in male survivors for two important reasons: 1) men are constantly told they cannot be assaulted in intimate partnerships and 2) stigma prevents men from expressing their emotions during stress. Male survivors of IPV can internalize their trauma because they lack needed societal support for them to process their trauma appropriately, and they deserve the attention of IPV treatment and research as well.
Beyond men's and women's experiences with IPV, there is a third, almost entirely overlooked group; trans and nonbinary individuals and those in non-heterosexual relationships receive almost no attention on the front of IPV intervention. 21% of transgender, genderqueer, and non-conforming college-aged students have been sexually assaulted, which is 3% higher than their cisgender female and 17% higher than their cisgender male counterparts (RAINN). Additionally, bisexual women are twice as likely to have PTSD as the result of IPV (Woulfe, 2016). Preliminary investigations show that IPV increases the risk of PTSD in the LGBT community; however, research on non-heteronormative, trans, and non-binary populations is extremely limited (Woulfe, 2016). More data is needed on these populations just as it is needed for men and women to understand how revictimization occurs in each population and what the best approaches for treatment are.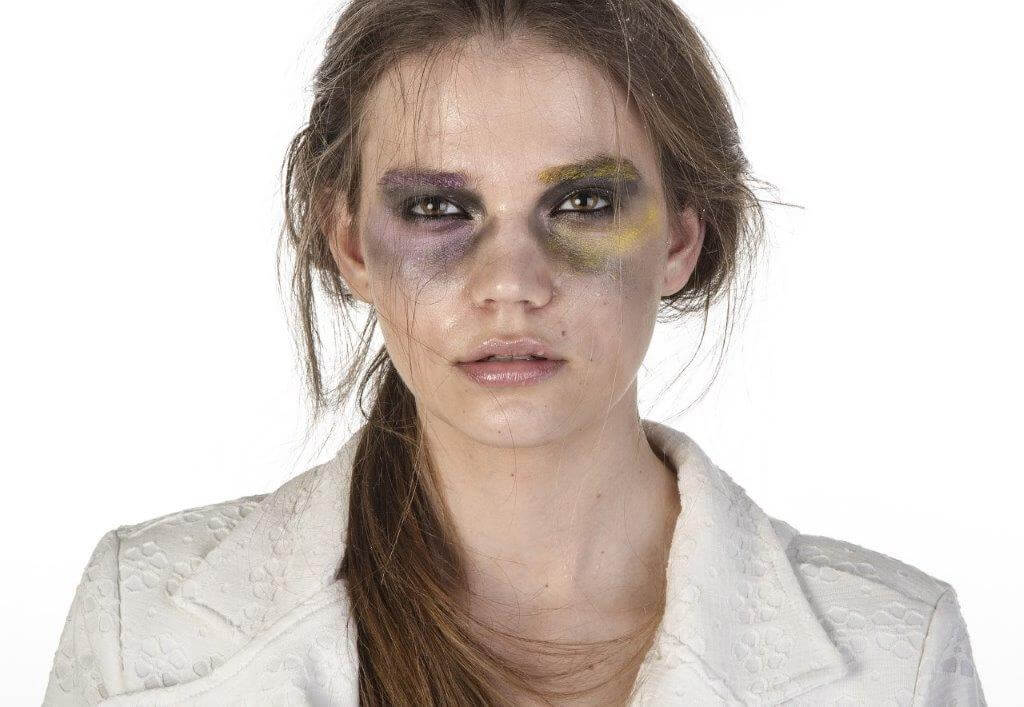 Source: pixabay.com
What Can You Do to Help
The best way to prevent revictimization from occurring is a strong support group for the survivor. When a survivor feels comfortable disclosing experiences and emotions in a group, the risk of PTSD is reduced, future instances of IPV are lessened and depressive and PTSD symptoms decrease (Parker &Gielen,2014). If someone you know has experienced IPV or other trauma, be empathetic-not only in the immediate aftermath of trauma but in helping them put the event in their past. They still have a full life ahead of them and this does not define them or what they do. Treating the event as an event is vital for survivors to process their trauma and realize that they are no longer victims (The Daily Cardinal).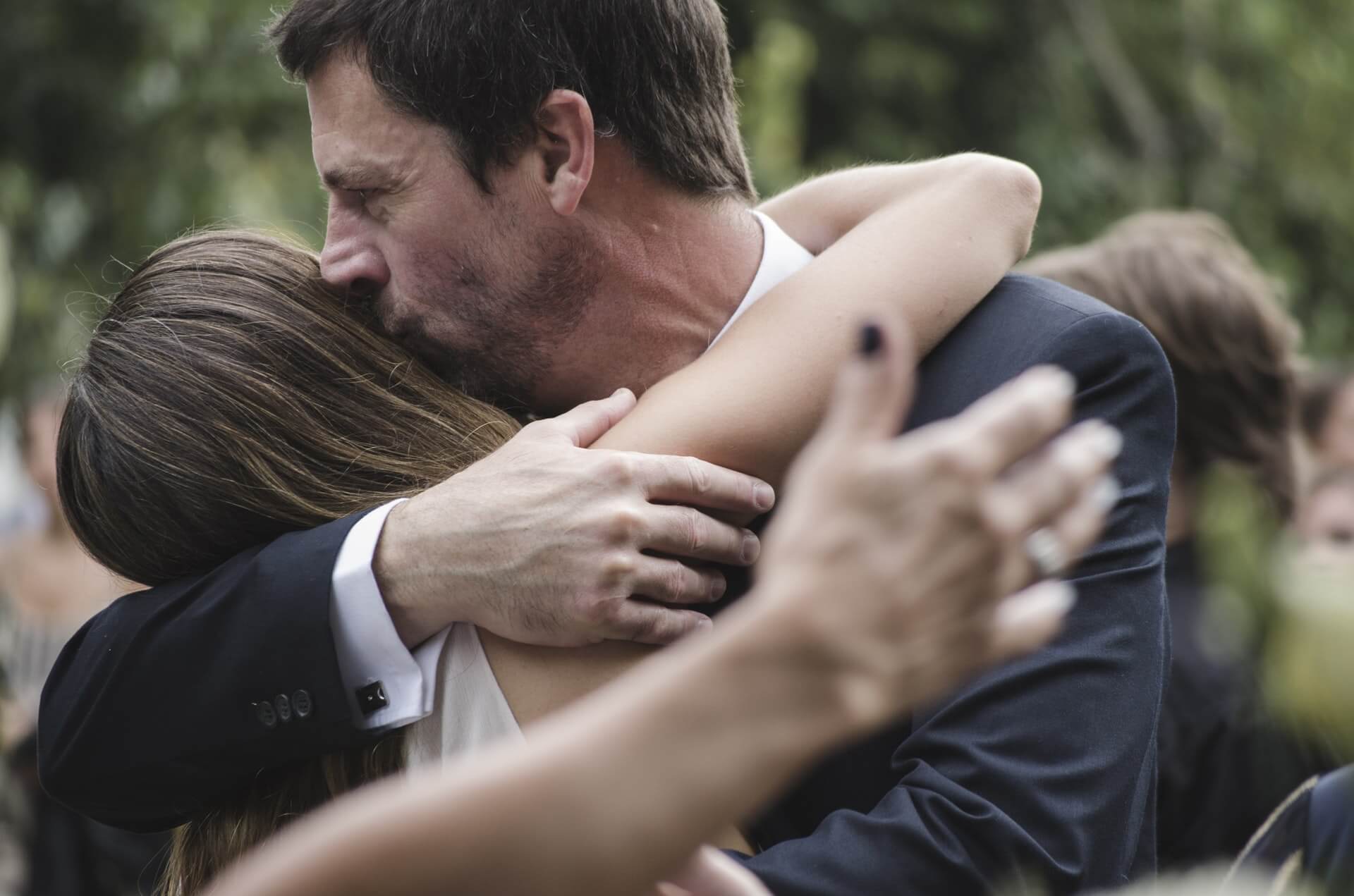 Source: fhcb.org
Our society needs improved support for all individuals in the case of traumatic events and increased prevention against these instances ever happening. The best approach to prevention is education. Rape culture has become so integrated into our society that systematic changes are needed. Change should start by teaching children to treat every person with respect and encourage them to express their emotions. This, along with more general education surrounding IPV and how to intervene is vital to decreasing the prevalence of IPV and PTSD due to IPV.
If you need support and someone to talk to, licensed therapists who are trained for these conditions can also help a lot in terms of education, guidance, and counseling.
References:
Anxiety and Depression Association of America. (n.d.) Retrieved May 20, 2017 from the ADAA website:
https://www.adaa.org/about-adaa/press-room/facts-statistics.
Kennedy, A.C. &Prock, K. A. (2016). "I still feel like I am not normal": A review of the role of stigma and stigmatization among female survivors of child sexual abuse, sexual assault, and intimate partner violence. Trauma Violence Abuse. Retrieved from http://journals.sagepub.com/doi/10.1177/1524838016673601.
Kujipers, K. F., van der Knaap, L. M., Winkel, F. W. (2012). Risk of revictimization of intimate partner violence: The role of attachment, anger, and violent behavior of the victim. Journal of Family Violence, 27(1), 33-44. Retrieved from https://www.ncbi.nlm.nih.gov/pmc/articles/PMC3280382/.
Nathanson, A. M., Shorey, R. C., Tirone, V., &Rhatigan, D. L. (2012). The prevalence of mental health disorders in a community sample of female victims of intimate partner violence. Partner Abuse, 3(1): 59-75. Retrieved from https://www.ncbi.nlm.nih.gov/pmc/articles/PMC3381987/.
National Institute of Mental Health. (n.d.) Retrieved May 20, 2017 from the NIMH website:
https://www.nimh.nih.gov/health/statistics/prevalence/any-mental-illness-ami-among-usadults.shtml.
National Center for PTSD. (n.d.) Retrieved May 20, 2017 from the U.S. Department of Veterans Affairs website: https://www.ptsd.va.gov/public/types/violence/domestic-violence.asp.
Parker, E. M. &Gielen, A. C. (2014). Intimate partner violence and safety strategy use: Frequency of use and perceived effectiveness. Women's Health Issues, 24(6), 584-593. Retrieved from http://www.whijournal.com/article/S1049-3867(14)00095-4/fulltext.
Rape, Abuse & Incest National Network. (n.d.) Retrieved May 20, 2017 from the RAINN website: https://www.rainn.org/statistics/victims-sexual-violence.
Spitzer, J. (2017, March 15). How PTSD affects sexual assault survivors. The Daily Cardinal. Retrieved from http://www.dailycardinal.com/article/2017/03/how-ptsd-affects-sexual-assault-survivors.
Woulfe, J. M. (2016). LGBTQ survivors of identity abuse: Heterosexist and gender oppressive abuse tactics and their relationship to mental health among LGBTQ survivors. (Doctoral dissertation).
Retrieved from https://dlib.bc.edu/islandora/object/bc-ir:107187.
---
Previous Article
How To Recognize Sexual Abuse? Who Can Be A Victim Of Sexual Abuse?
---
Next Article
What Is Alcohol Abuse? What Makes Someone An Alcoholic?
---
The information on this page is not intended to be a substitution for diagnosis, treatment, or informed professional advice. You should not take any action or avoid taking any action without consulting with a qualified mental health professional. For more information, please read our
terms of use.