Can Porn Be An Addiction?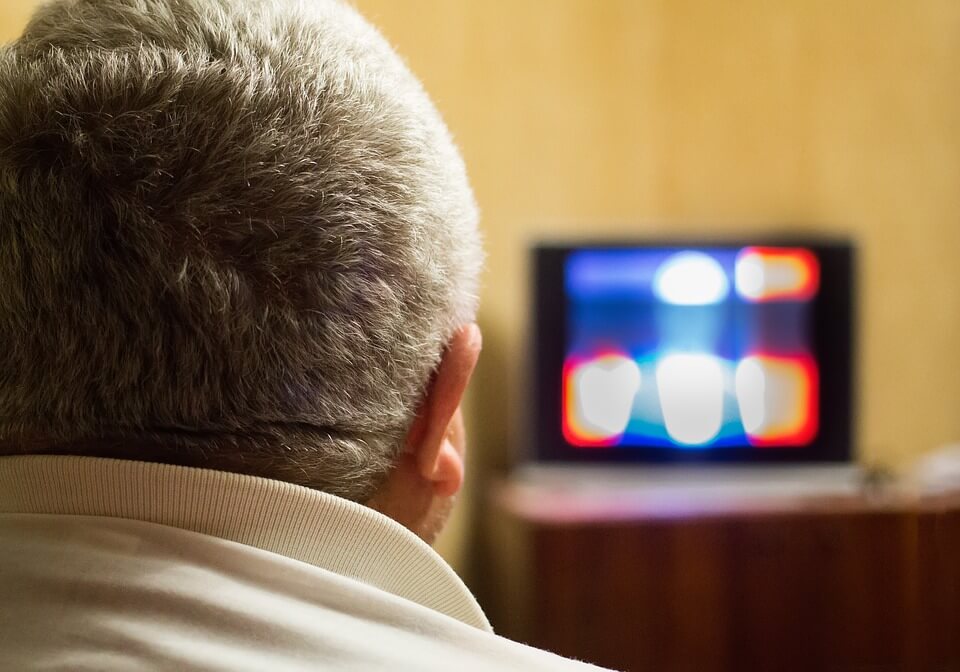 Source: pixabay.com
The world as we know it today is very progressive and open when it comes to women's bodies, nudity on beaches, depiction of sex in the media etc. yet pornography in any form is still viewed by society sourly as a taboo topic. Porn comes in many shapes and sizes and there is no one perfect way to define pornography. But most agree that generally any sort of medium, whether they are books, pictures, films, or magazines containing and depicting erotic images designed to provide pleasure or arousal or used for masturbation is considered to be pornography.
An example of porn would be the image of a half naked woman engaged in a sexual act. However, the picture of a naked African woman in a cultural or historical magazine would not be considered as pornography since the aim of the picture is not to excite or arouse an individual.
Porn has been and continues to be one of the most hotly contested social topics of the day and the jury is till out on whether its influence on society and individuals is a positive or harmful one. One school of thought states porn and erotica can play a positive role in adding spice and adventure to a relationship, it can be informative and can enhance and heighten sexual pleasure. A study conducted in 2013 discovered the quality of sex for women is improved with porn and they enjoy a greater degree of intimacy by using porn. Proponents of porn also believe having open access to porn instead of hiding it like a shameful secret helps reduce criminal, sexual behaviour and illegal activities.
Others believe pornography has a negative impact on society because it is offensive to and demeans women by showcasing them in a certain manner, perpetuates sexual violence and sexual deviances. It portrays sex and sexual acts in fantastical way, setting up unrealistic expectations for sex within a relationship. They also argue that pornography can be detrimental to relationships, leads to divorce or break-ups and create performance issues because of too much masturbation. In fact, the same study discussed in the paragraph above discovered that intimacy and sexual quality decreases for men who use porn and they tend to become emotionally withdrawn from their partner.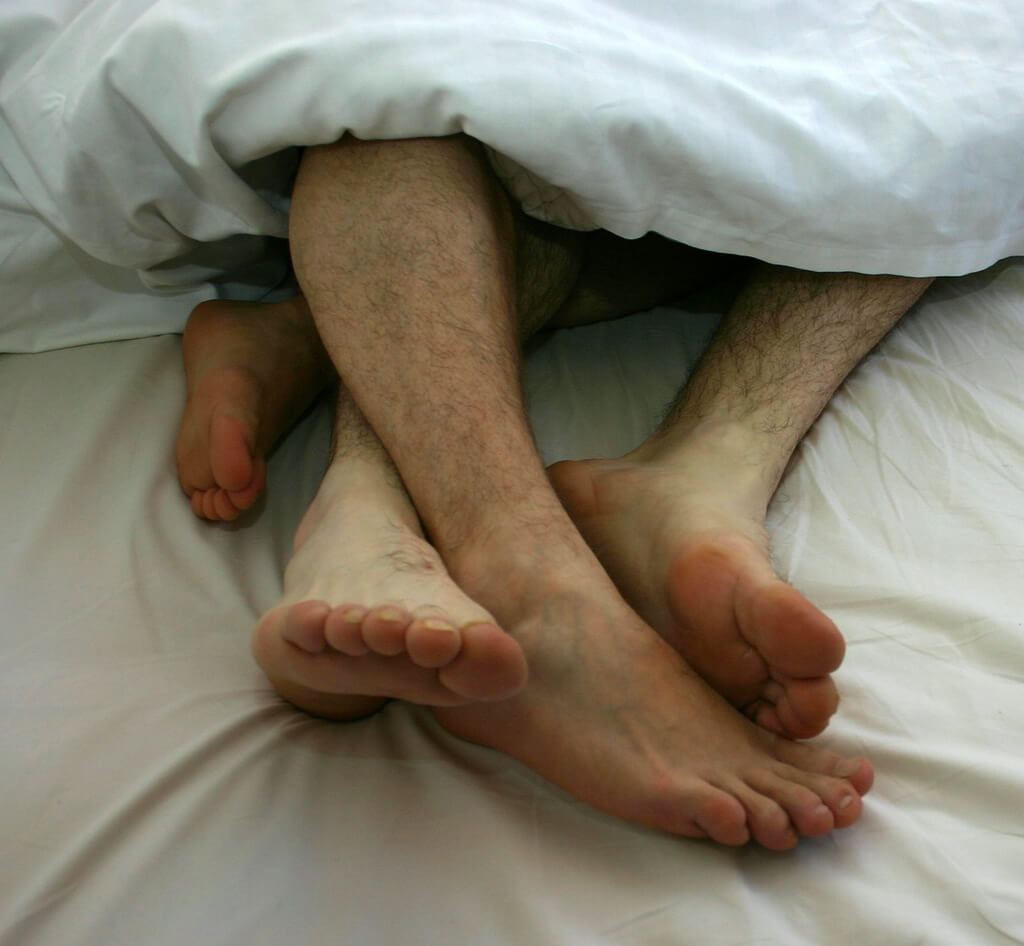 Source: commons.wikimedia.org
Whichever side of the porn argument you're on, it cannot be denied that porn addiction is becoming an issue of increasing concern. According to an article in the American Psychological Association, numerous studies show that anywhere from 50% to 99% of men actively view pornographic material on a regular basis. The number of women who watch porn is lower at between 30% to 86%. According to these same studies, most people (especially the younger generation) don't see anything wrong with porn and don't necessarily view it in a taboo or immoral way.
A recent (2016) study with 3000 participants titled The Porn Phenomenon discovered a few interesting porn statistics.
Over ¼ of adults between the ages of 25-30 who use porn did so before hitting puberty
The majority of people questioned (about 95%) feel very cavalier about porn and don't view its usage as bad or immoral or wrong. But interestingly, more than half of them (54%) feel that not being environmentally conscious, and not recycling is wrong
On average, most people will come across porn on a weekly basis (if not daily) without even looking for it. This is mainly due to pornography becoming almost entirely digital
Sexting is on the rise with over 40% of teens and adults sending out sexually explicit images and texts
More than 50% of all porn users say they do it for fun
Based on the findings of this study, the general attitude seems to be 'there's nothing wrong with porn or its use'. So at what point does something so seemingly normal become a problem, or worse, an addiction? Can an activity that most people view as pleasurable or even necessary, turn into an addiction?
Although it's a complicated question and not entirely a black and white issue, the short answer is yes, it can.
What is Porn Addiction?
Porn addiction is a subset of sex addiction. Someone is considered to be a porn addict when they develop a compulsive need to look at porn or use it regardless of the negative impact it has on their lives because they no longer have control over their actions and are physically incapable of stopping.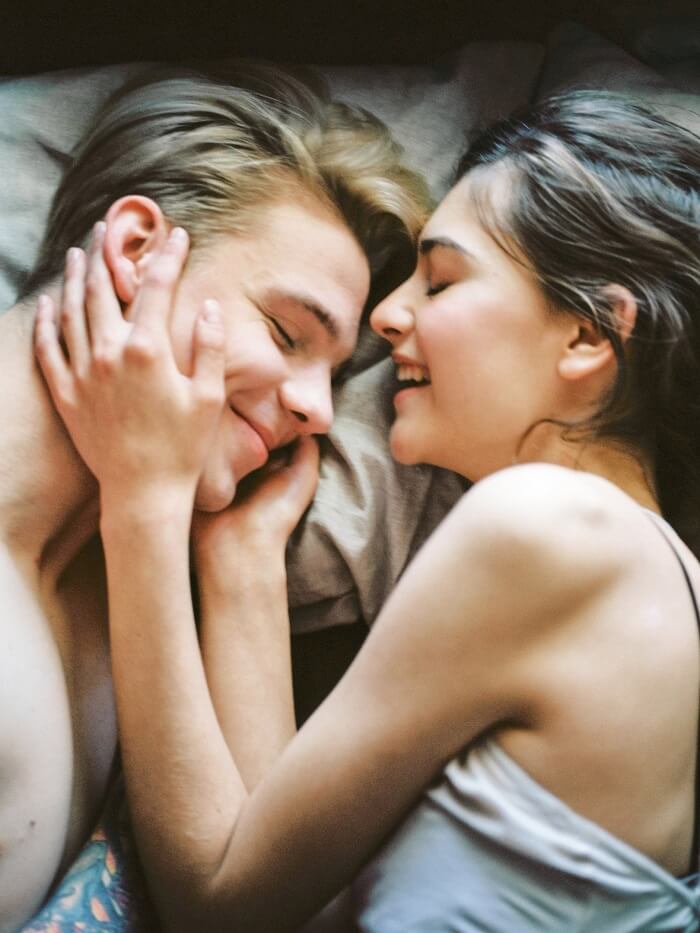 Source: pexels.com
Even though porn addiction is not recognized as an official disorder in the DSM-05, its effects can be crippling. Much like a drug or alcohol addiction, without treatment, the disorder can become detrimental to the individual's health and well-being. They may experience things like:
Feeling depressed or ashamed
Suffer heavy financial losses due to purchasing pornographic material
Have problems at school or at work (may be suspended from school or fired from work) because they're absent or caught using porn
Problems with being emotionally and sexually intimate with their partners. Porn addiction can often lead to erectile dysfunction (from too much masturbation) or an inability to achieve an orgasm.
Problems maintaining other relationships with friends and family
Trouble with the law due to using illegal porn or engaging in illegal sexual activities
Forced to lead a secret life because they are ashamed of their activities

Causes of Porn Addiction:
What causes an addiction to porn? Whether it's a drug or pornography, the path to addiction is generally the same. It usually begins slowly when the individual tries something new, sometimes out of curiosity, recreational use, as a way of suppressing other emotions or simply out of a desire to fit in. It feels good so they keep doing it. Abuse forms when the individual begins to deliberately and repeatedly engage in the activity to trigger the pleasurable sensations, even if it starts having a negative effect in their life. Often the person is completely unaware that they have become abusers. Over time the abuse turns into an addiction for some people and it gets to point where they can't stop anymore even if they want to.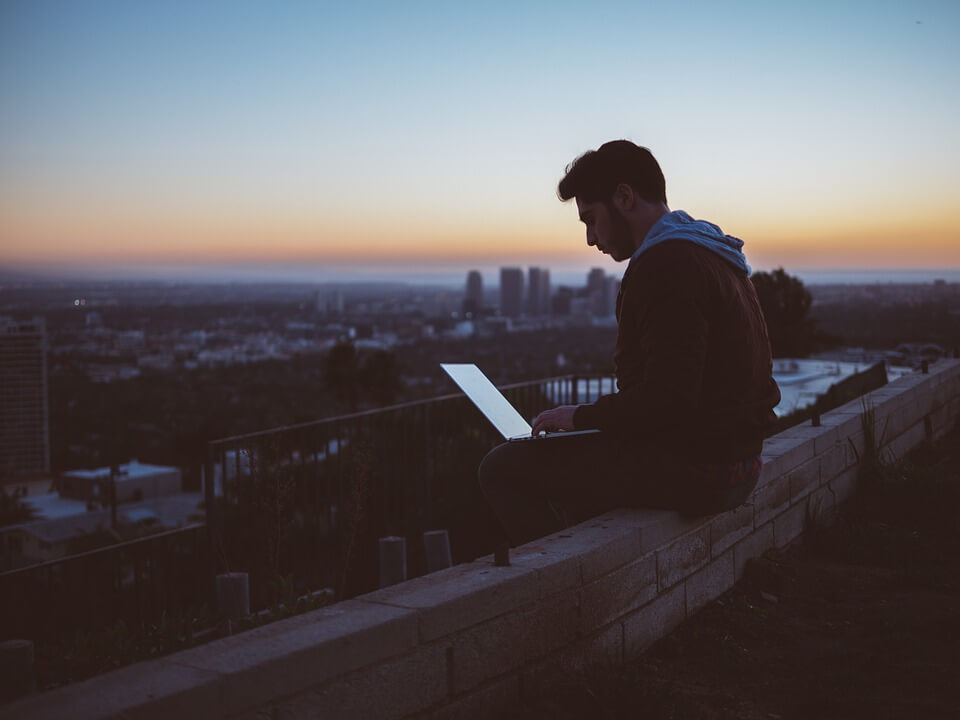 Source: pixabay.com
Similar to an alcohol addiction or sex addiction, an addiction to porn isn't necessarily based on a great desire for porn and lots of it. A porn addiction often develops as a coping mechanism for other psychological issues such as depression, an anxiety disorder, stress or abuse. These individuals turn to porn as a way of escaping their problems and in order to feel good.
When people view porn, the brain naturally releases dopamine giving them a surge of pleasure or a 'high'. It's interesting to note in most cases porn addicts don't like having an orgasm because it puts an end to feeling 'high' and the whole point of using porn is to achieve and sustain feelings of pleasure. As a result some porn addicts will go for prolonged periods of time without engaging in any sexual activities while they continue to watch or fantasize about porn.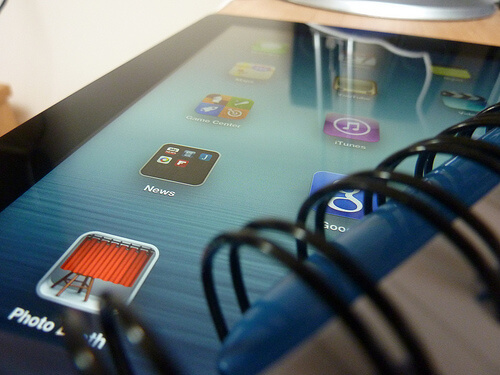 Source: playingwithmedia.com
The Internet too plays a role in creating addicts. Because pornography is so readily available through the Internet, virtually anyone can have easy, sometimes, free access to anything they want. Before the Internet, an individual would have to leave their home in search of porn, but in the digital age everything is just one click away.
Like other kinds of addictions, some individuals are at a higher risk of developing a porn addiction. Not enough research has been done to determine the exact cause of porn addiction so it is generally grouped with other addictions. According to studies conducted on disorders like drug or alcohol addiction, an individual's genetic makeup will often put them at a higher risk.
If someone is more prone to suffer from a mental health issue or psychological problems, they may be more likely to turn to some form of addiction as a way to cope. The environment a child grows up in can also play a part. Children from abusive or unstable homes (sexual, physical or emotional) often become addicts as they grow up. Being exposed to sexual activities or pornography at a very young age is another risk factor.
Even though porn addiction rates are higher in men, it is not a male-only problem. Women can and do suffer from porn addiction. The main difference in the addiction lies in the type of porn used. Whereas men tend to look at and interact with sexual images, films and videos, women prefer a more subtle or emotional type of porn, such as erotic novels. However, regardless of gender or the type of porn, the symptoms of a porn addiction are generally the same.
Symptoms of Porn Addiction and How to Get Help
Some of the signs and symptoms displayed by a porn addict may include the following:
An obsessive or compulsive attitude towards porn and pornographic material
Lack of interest in activities that previously used to be enjoyed such as sports, reading, going out with friends etc.
A sharp decline in the amount of time spent with family and friends
A lack of interest in maintaining personal relationships
Getting angry when someone broaches the topic of porn addiction
Allowing use of porn to affect work i.e. calling in sick at work to spend the day watching porn
Neglecting responsibilities at home or outside
Becoming reclusive or alienated
Engaging in risky sexual behaviour
Lying about and hiding the amount of porn usage
Continued use of porn even though it is negatively impacting their life
Spending a lot of money on pornography
Using drugs or alcohol in conjunction with porn to make the experience more pleasurable

Source: pixabay.com
If any of these symptoms are observed in a loved one or if you feel that some of these signs may be relevant to how you've been feeling, a problem with porn addiction may be present. While the Internet is chock-full of porn, it also provides an incredible network of resources for all types of addictions and is a great place to start doing research if you're concerned.
One of the first things you can do, if you're wondering whether your porn usage falls within the spectrum of what is considered 'normal', is to take a short quiz or self-help test and see where you stand. These types of quizzes by no means provide a professional, medical diagnosis but the types of questions in the test may provide you with some answers or give you some insight into what you're struggling with.
Based on the online quizzes or your symptoms, you might decide that you would like to get some help for your porn addiction. Because of the stigma attached to anything sexual, feeling shame about porn addiction is normal and the hardest part of confronting any type of addiction, especially a sexual one, is to look yourself in the mirror and admit you have a problem. Once you've done that, speak to a loved one. Tell them about your struggles, having love and support can facilitate the path to recovery. Realize, too, that you are not alone in this; thousands of people are struggling with the exact same disorder and they are getting better! Next, make an appointment with your family doctor or go to a walk-in clinic or hospital. Someone will be able to help you.
If you're not yet ready to speak face-to-face with a doctor, help can be found online or by calling Porn Addiction Helplines. This enables you to take the first steps toward treating your addiction while also maintaining your anonymity. Whatever steps you take, it's important you get help before you cause any more damage to yourself or to others.
Diagnosing and Treating Porn Addiction:
When someone suffers from an addiction, the chemicals produced by the brain are altered so all treatment options have to be treated both physically and psychologically. As mentioned before, an addiction to pornography is often the symptom of a much bigger problem, therefore an important aspect of treating the addiction lies in understanding the issues that led to the addiction in the first place. Oftentimes, the underlying issue is a mental health disorder. This necessitates a medical diagnosis before treatment for porn addiction can begin. And there is a greater chance of recovery when the individual is treated medically with the help of health care professional.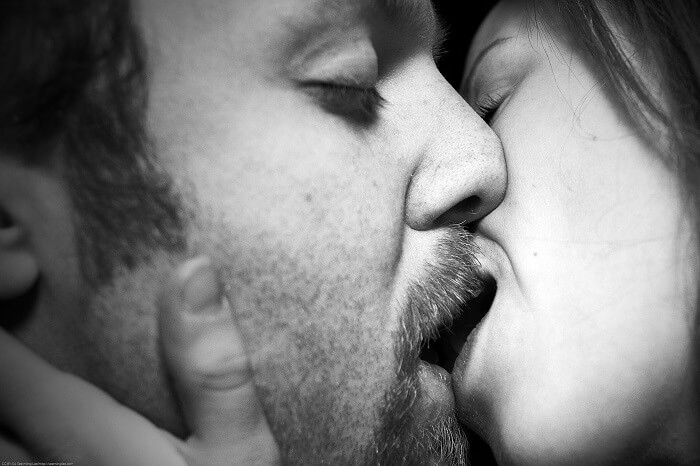 Source: commons.wikimedia.or
Since porn addiction is not recognized in the DSM-05, many health professionals and organizations such as the American Society of Addiction Medicine are broadening the criteria to include other behavioural addictions. Porn addiction is diagnosed based on the following three criteria:
Demonstrating an obsession with pornography, spending over eleven hours a week (sometimes twenty or thirty) engaged in porn related activities.
Unable to control their porn use or quit using porn for longer than a day or two at the most no matter how hard they try or how much they would like to.
Experiencing negative consequences as a result of porn use. These negative impacts are often the same as the ones experienced by drug or alcohol addicts.
Once the addiction and any other mental health disorder have been diagnosed by a health professional, they'll work with you to create a treatment program tailored to your specific needs.
Rehabilitation is available in outpatient and in-patient programs, which can last from two weeks to several months. The duration of the program will depend largely on the individual's progress. Treatment for porn addiction is mainly centered around different types of psychotherapy such as:
Cognitive Behavioural Therapy - this is crucial to treating porn addiction since it deals with the present situation and looks at how the individual can stop their destructive behaviour. CBT is less concerned with what happened in the individual's past and the focus is more on pinpointing triggers and how to manage them.
Couples and Family Therapy - an addiction in a family affects the whole unit and puts a strain on relationships. This therapy improves communication, helps everyone better understand the situation and finds ways to resolve conflicts.
Individual Therapy - one on one counselling sessions with a therapist will help the individual dig deep into the underlying factors, what the long-term issues are which led to the porn addiction. These sessions may also be used to treat any other mental illnesses the individual is struggling with.
Group Therapy such as 12-Step and Porn Addicts Anonymous - research has proven addicts find it helpful to have the support of other individuals who are going through the same experiences. Thus group therapy is strongly encouraged.
Medications like anti-depressants or Naltrexone (often used for alcohol addiction, it blocks the feelings of 'high' one gets from abusing).
Porn Addiction Withdrawal:
One of the biggest challenges for treating porn or any other kind of addiction is the withdrawal phase. The phrase, "it has to get worse before it gets better" holds true for addictions. The minute the individual steps away from their addiction, withdrawal steps in because the dopamine levels decrease rapidly.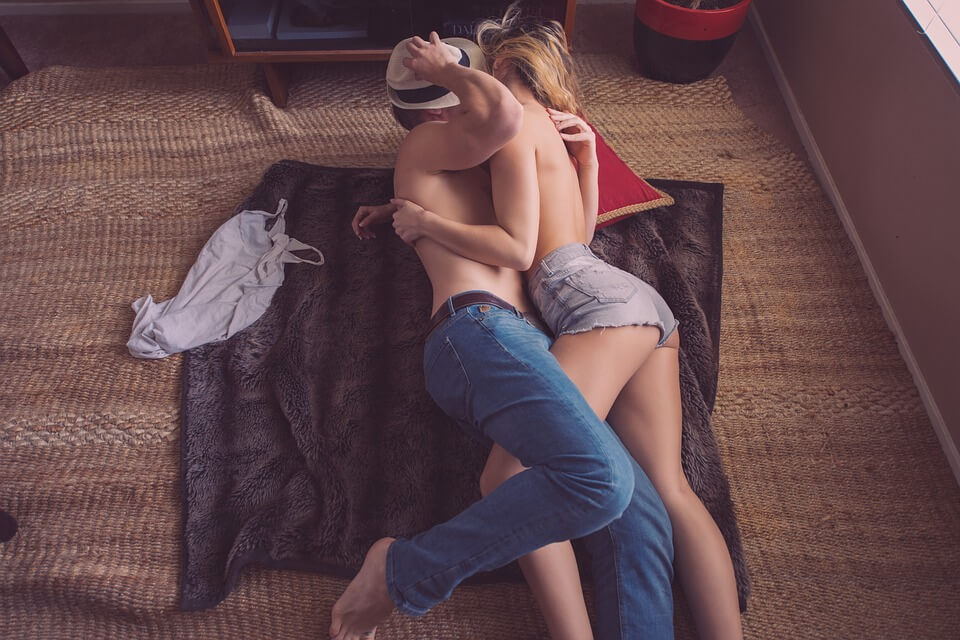 Source: pixabay.com
Withdrawal symptoms for porn addiction are just as bad as the ones for cocaine or heroin. The first symptoms usually begin to show within 48 hours and can include:
Mood swings
Headaches
Anxiety
Obsessive thoughts revolving around porn
After five to seven days of no porn, the cravings intensify and the urge to cave in is strong. Once the individual gets past that, other feelings begin to settle in, such as:
Lack of focus
Feeling socially awkward
Decreased energy levels
Low sex drive
Feelings of loneliness and despair
After about a month of abstaining from porn related activities, at least half the number of patients report feeling better as their withdrawal symptoms ease. For some addicts, it will take longer as recovery depends greatly on the severity of the addiction and how committed the individual remains. At this stage. the individual may struggle with insomnia, depression and bouts of temptation. Relapses are a common pitfall in the path to recovery. Addicts will go through weeks and even months without using porn but the minute they make one mistake, it resets the clock on their treatment and they go back to square one.
If this happens, don't despair. As frustrating at it may be, it's a normal part of the treatment process. Addiction recovery usually follows a cycle of relapsing, getting better and relapsing again, therefore it's important to not give up hope and continue with the treatment plan. Every relapse and remission helps you get a little bit better.
Conclusion:
Admitting to and overcoming pornography addiction is not an easy task but it is not an impossible one either. People often think once they complete a rehabilitation program or go through a successful treatment, they are cured. This is not the case.
Addiction is a disease without a cure. It is an illness you will have to struggle with for life. At every step, you need to remain conscious that you could be negatively affected by porn once more, therefore it's important to avoid situations where temptation may be present. If that's not possible, keep your triggers in mind and faced with a situation where you feel that a relapse might be imminent, go seek out help right away. Call your sponsor, speak to a loved one, distract yourself something else.
If you're not yet addicted but you feel that porn is beginning to play a bigger role in your life, stop using porn immediately. Immerse yourself in other activities that you enjoy instead and get some Counseling. It's far easier to walk away from something that has not yet turned into an addiction. A quick search online will direct you to the closest clinic or hotline.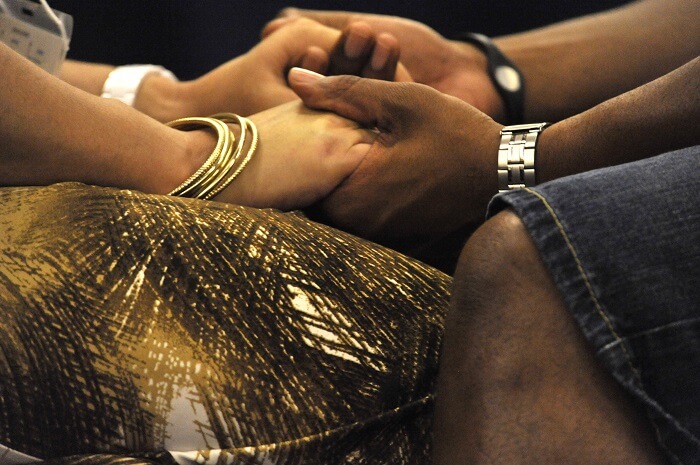 Source: shaw.af.mil
And remember, knowledge is power. Speaking to a counselor, understanding the illness and going through a treatment program will provide you with the tools you need to make healthy choices for yourself and your family and will teach you how to handle your addiction long term. Your addiction to porn does not have to define who you are or dictate your life.
Get the help you need and reclaim your life!
Sources: Addiction.com, ProjectKnow, Good Therapy, Barna Group, American Psychological Association
---
Previous Article
What Is Alcohol Addiction And How It Is Treated?
---
Next Article
What Is Drug Addiction?
---
The information on this page is not intended to be a substitution for diagnosis, treatment, or informed professional advice. You should not take any action or avoid taking any action without consulting with a qualified mental health professional. For more information, please read our
terms of use.