Anxiety is never fun to deal with. To date, anxiety is a feeling of apprehension and unease regarding events in the past, present or future. In many cases, people who experience anxiety can also undergo various symptoms, such as the lack of interest in being around others, increased heart rate, nervousness, sweating and more. Now as you might imagine, anxiety doesn't just happen for no reason. There are various situations and scenarios which are more prone to causing anxiety.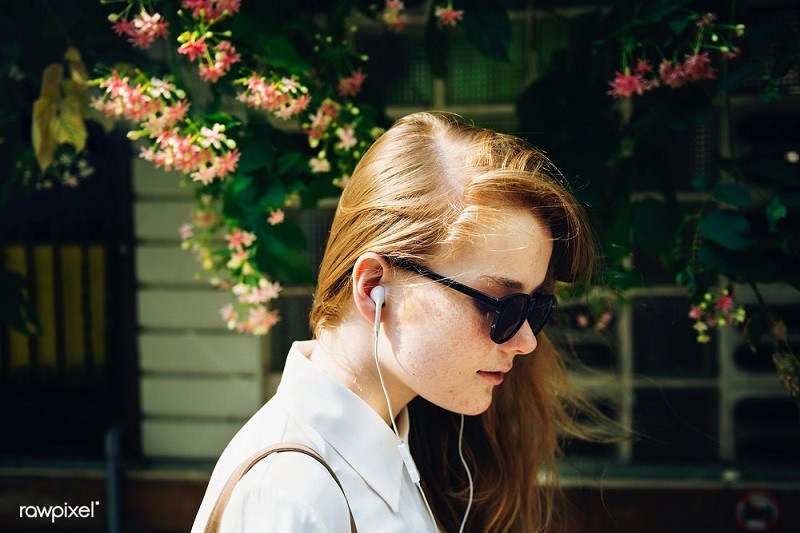 Source: pixabay
A Brief Overview Of Anxiety
It goes without saying that one of the best ways to prevent and overcome anxiety is to understand its different contributors. However, before this can happen, it's first important to review anxiety and have, at the very least, a basic understanding of this emotion and all that comes along with it.
Symptoms
There are a variety of symptoms which are commonly associated with anxiety. In most cases, people are aware when they are undergoing feelings of anxiousness even if they struggle with controlling these feelings. Sweating, restlessness, and struggle with concentration are some of the most obvious indicators of anxiety. Additional symptoms include irritation, trouble with sleeping, and worrying. The degrees and amount of symptoms which are experienced can vary; however, none of them are very good.
Treatment
The appropriate treatment measures for anxiety can vary depending upon a series of factors. In cases where someone is simply feeling anxious, they can often overcome this by temporarily focusing on another matter, breathing deeply, counting to ten, or otherwise engaging in healthy practices which will help to calm them down.
When someone is experiencing chronic anxiety or an anxiety disorder, this is where matters can become a little more complicated. Anxiety of this nature can also be indicative of another underlying issue and therefore require more extensive and professional treatment. Counseling, and therapy have each been documented as proven, successful treatment options for individuals who struggle with a serious nature of anxiety. Sometimes, a combination of the aforementioned treatment measures can also be helpful. Ultimately, it all boils down to the individual at hand and what they are dealing with.
Various Contributors To Anxiety
Anxiety does not just appear out of nowhere. Contrary to certain beliefs, there is always a cause, even if this cause isn't readily apparent or easy to tell from a distance. Understanding how various factors can contribute to or exacerbate anxiety is so important. Sometimes we have to make certain changes if we want to improve our mental and emotional health. This isn't always the easiest thing in the world, but at the end of the day, you will thank yourself.
Diet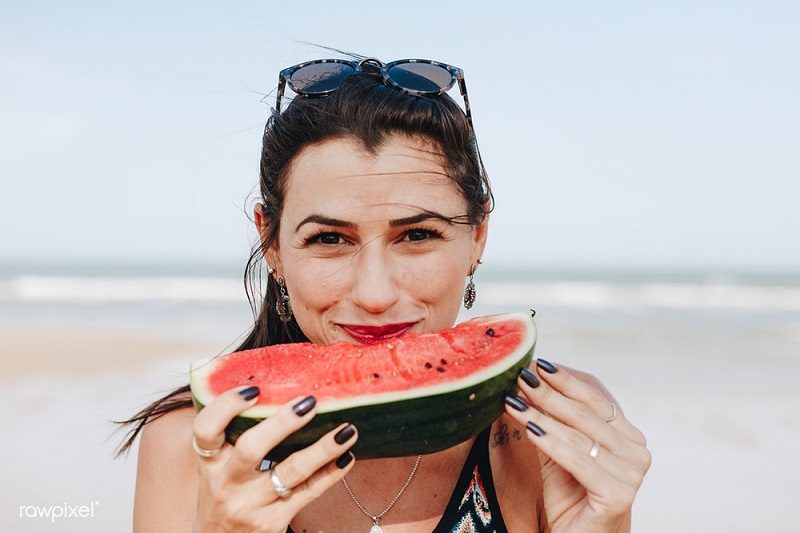 Source: rawpixel.com
Many people don't realize this, but the quality of a person's diet can impact their emotional health. For individuals who already struggle with anxiety on one level or another, diet makes such a big difference. You are what you eat; the foods and liquids which you put inside your body are going to impact you, whether for better or for worse. Diet is a critical part of health and nutrition on all levels. Thankfully, there are a variety of dietary steps you can take if you are looking to ward off or lessen anxiety.
Water, protein, and carbohydrates are each crucial, healthy elements which should be regularly consumed inside the body. First and foremost, the body is made of very high amounts of water. With the energy that is exerted throughout the day, staying properly hydrated is so important. It can also improve your general mood, whether you realize it or not. Like water, the frequent consumption of protein and carbohydrates is very important. Protein is well-documented as an amazing source of energy, particularly for your blood sugar. Carbohydrates, on the other hand, boost serotonin in your brain, a chemical which is responsible for feelings of calmness.
Just as including certain things in your diet, limiting the intake of other things is also equally as important. If you are someone who deals with anxiety, then you will want to steer clear of alcohol and caffeine. The consumption of these elements may taste great at first, but the later effects aren't so awesome. Alcohol has been proven to have significant impacts on people's emotions and quality of sleep. Likewise, caffeine consumption is linked to increased feelings of nervousness and struggles with sleeping at night. In layman's terms, alcohol and caffeine are the worst enemies of anyone who is struggling to overcome anxiety.
Lifestyle Choices
Diet is certainly a critical contributor to anxiety, but it's not the only contributor, not even by a longshot. The lifestyle choices which an individual regularly partakes in will certainly impact their emotional state, and if this person is trying to cope with anxiety, then the impacts of their lifestyle decisions will be significantly impacted. A person can have the best diet in the world but if they are living a lifestyle which isn't conducive to their mental or emotional health, then a nutritious diet will be rapidly overshadowed by an unhealthy lifestyle.
There are many aspects which comprise an individual's lifestyle, but for most people, work is one of these factors. Believe it or not, the quality of your workplace environment is paramount, especially when it comes to anxiety. How do you feel about your work? Do you love your job or do you dread waking up every morning? What is your working environment like? How do you feel when you are around your coworkers, business partners, or clients? Each of these questions matter and should be answered with some serious thought and consideration. If you don't like your answers, then you may want to consider making certain changes, even if it's initially uncomfortable.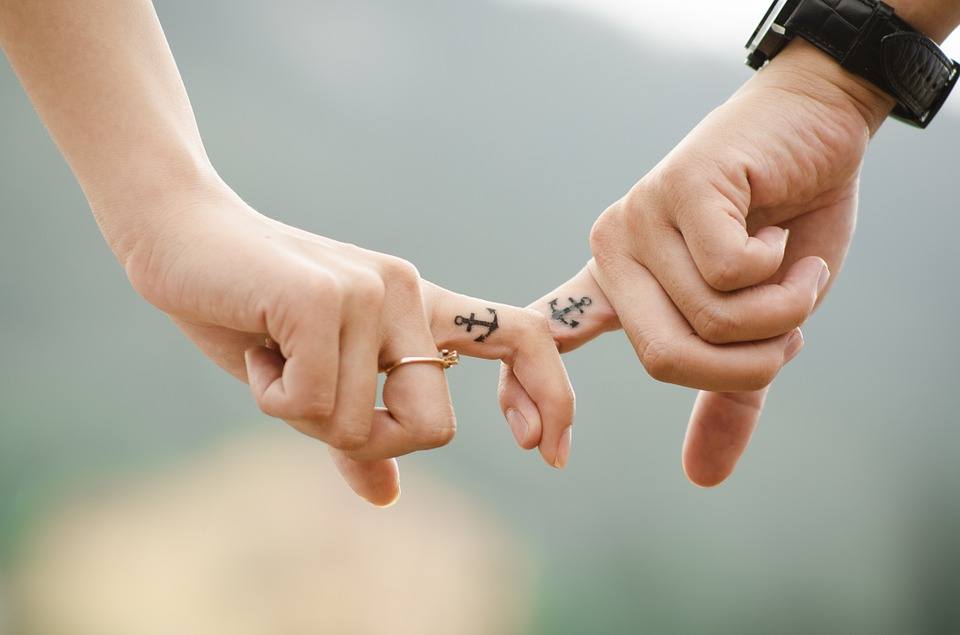 Source: rawpixel.com
Relationships are another part of a person's lifestyle that can contribute to the existence of anxiety. The people who you surround yourself with matter; they can lift you up or tear you down. They can inspire you or drain you. Ultimately, it's up to you to determine whether or not your relationships are healthy and setting up to experience emotional health and mental health at the highest quality. If you find your anxiety frequently worsening when you are around certain people, then this is a sign that change is in order.
Like your workplace and relationships, the quality of balance is another part of your lifestyle which matters. Balance matters for so many reasons, particularly regarding anxiety and general emotional health. Did you know that many people experience anxiety because they have overextended themselves or otherwise failed to achieve balance? We live in a society that glamourizes pushing yourself and going the extra mile, and to a certain extent, this is okay. However, it stops being okay when your health takes hits and you start to experience anxiety. Finding balance will help you in so many areas of life, especially when it comes to anxiety.
Issues from the Past
When we don't deal with things from our past, they have a way of catching up with us. They can catch up in a variety of ways, including the manifestation of anxiety. If you find yourself constantly on edge or dealing with frequent anxiety, then there may be a deeper issue at hand; anxiety may merely be a symptom of deeper problem which needs to be addressed before you can heal.
Everyone goes through tough times in life. Sometimes, it can be tempting to sweep these issues under the rug, pretend as though they don't exist and attempt to will them into nothingness. Unfortunately, this isn't how it works. When you fail to deal with issues from the past, they will linger, fester, and manifest in various ways. This isn't healthy or conducive to your health or wellbeing. Sometimes, we may not even be consciously aware of the fact that we have yet to deal with issues which are causing us to struggle with present day anxiety.
It's Okay To Ask For Help
It's all well and good to examine the different contributors to anxiety. However, if this is an emotional plight that you regularly find yourself struggling with, you may need outside help, and that's okay. Anxiety can be very tough to deal with and it has a way of sneaking up on people. You may feel as though you are alone; you may struggle with knowing who you can trust or confide in, but there are good people out there who can help you if you allow them to do so.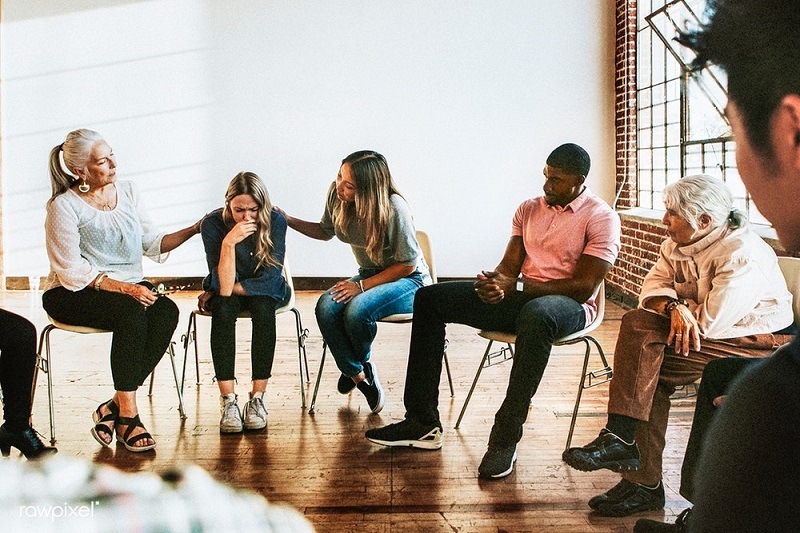 Source: rawpixel.com
Here at BetterHelp, we have some really great counselors and therapists who would be thrilled to work with you. Whether you are battling anxiety or another matter entirely, it's very necessary for you to know that you are not in this fight alone. Tough times can often feel alienating and it can be easy to forget that there are other people in the world who can be there for you. Everyone deserves a shoulder to lean on sometimes.
No matter who you are or what your situation may be, BetterHelp will always be here for those who are open and receptive to the assistance. You can contact us anytime simply by clicking here.
Frequently Asked Questions (FAQs)
What personality types are more prone to anxiety?
While anxiety is a normal part of life, those who experience an anxiety disorder often experience a great deal of distress in their daily lives. An anxiety disorder is a mental health problem that involves intense and prolonged fear accompanied by excessive worrying. An anxiety disorder can vary in its severity, signs, and symptoms depending on the person. However, research suggests that people who are often considered introverts, experience shyness in social environments, are oversensitive to others' criticism, and have a moral rigidness are typically more likely to experience the signs and symptoms of mental health conditions such as anxiety and depression.
What triggers my anxiety?
While people experience different contributors to anxiety, and the prevalent causes of anxiety disorders are still yet to be fully understood by researchers worldwide, common triggers of the disorder GAD include:
Stress related to school, work, or relationships
Financial stress
Traumatic life events
Severe health problems
Use of illegal substances such as drugs and alcohol
Stress from emotional trauma
Stress from a physical health trauma
Further, individuals may be more prone to developing a mental health disorder such as anxiety and depression as a result of specific risk factors, including:
1. Genetic Factors
Research indicates that people are more likely to experience the signs and symptoms of an anxiety disorder if one of their immediate family members also experiences an anxiety disorder. Therefore, we can infer that genes play a role in the accumulation of mental health disorders as a whole.
2. Anxiety and Depression
It is common for people to experience anxiety and depression as these mental health disorders are comorbid, meaning they typically manifest together in individuals. The mental health conditions often embody the same symptoms and tend to play off one another during different times in an individual's life.
3. Environmental Factors
Environmental factors are also known to contribute to the signs and symptoms of anxiety and depression in people. These types of factors can include socioeconomic status, family structure, home security, and chemicals/substances in your environment that may be harmful to you, such as lead.
4. Physical Health Problems
Physical health conditions such as heart disease, diabetes, thyroid problems, chronic pain, muscle tension can also cause signs and symptoms of anxiety and depression, and other mental health disorders. Worrying about health can cause people to experience severe distress in their everyday life.
What famous person has anxiety?
It is often hard to imagine any famous people who have a mental disorder such as anxiety and depression; however, many celebrities worldwide experience anxiety contrary to popular belief. This mental illness is non-discriminatory in the sense that it can affect anyone regardless of who you are and your life experiences. Famous people who experience an anxiety disorder include:
Kourtney Kardashian
Oprah Winfrey
Adele
Demi Lovato
Miley Cyrus
Stephen Colbert
Lady Gaga
Zayn Malik
John Green
People in all forms of circumstances, whether famous or not, experience different contributors to anxiety. Mental health does not pick and choose who or who will not experience mental health conditions. But instead, those who experience mental health conditions, including anxiety symptoms, often can experience one or more of the triggers mentioned above. Many celebrities experience physical health conditions that can also directly contribute to anxiety in their lives.
What is the best job for someone with anxiety?
Some of the best jobs for people who are experiencing an anxiety disorder are ones that will highlight your strengths and make you happy in your day to day life. Therefore, the best job for someone with anxiety will partially depend on what the individual enjoys doing and allows them to work in a comfortable and secure environment. Jobs for people with anxiety should also allow people the freedom and flexibility to control their schedule throughout the day. The purpose of these jobs is to help people with a mental health disorder avoid stress as much as possible. Therefore, a job environment that is quiet and laid back is also preferable. Here are five jobs that may suit someone with anxiety and depression:
A librarian
Graphic designer
Writer
Plant nursery attendant
Landscaper
All of these jobs are relatively self-directed and will allow you to work at your own pace throughout the day, which can be ideal.
Does anxiety worsen with age?
There are different contributors to anxiety that can affect individuals at any stage of their lives. Therefore, there is no scientific evidence that indicates that anxiety disorder worsens with age. However, it is more common for adults and the elderly throughout the lifespan to experience anxiety disorder or another mental health disorder than younger individuals. However, this could be due to numerous risk factors such as physical health problems, other mental health conditions, social problems, and environmental problems that may increase prevalence. The types of anxieties and triggers a personal experience at one point or another in their life may change with age as well.
What are the happiest jobs?
Jobs that bring you joy are often the ones that provide employees with a safe and fun work environment that is acceptable to everyone regardless of the diversity of their backgrounds. Therefore, having a non-toxic work environment is essential to the mental health well-being of all people. As of 2020, the top 10 happiest jobs in the United States are:
Teaching assistant
QA analyst
Software developers
Marketing specialists
.NET developer
Data analyst
HR manager
IT specialist
Project coordinator
Systems analyst
What is the least stressful job?
Mental health is also dependent on their ability to handle stress in their everyday life. As of 2020, the least stressful jobs are:
Diagnostic medical sonographer
Compliance officer
Audiologist
University professor
Medical records technician
Jeweler
Operations research analyst
Pharmacy technician
Massage therapist
What is the most relaxing job?
For people looking for a relaxing job to ensure their mental health is sound, people should look to work at a job that provides them with a comfortable environment to reduce the chance of coming into contact with any related stressors and potential to developing anxiety depression. The most relaxing jobs as of 2021 are:
Glassblower
Proofreaders
Bakers
Librarians
Art director
Technical writers
Travel agents
Food scientists
Massage therapist
Hand sewers