Advice For Dating Someone With Asperger's
By Ashley Brown
Updated November 13, 2019
Reviewer Laura Angers
Dating can be hard. There's so much to consider in a partner. But if you're interested in dating someone with Asperger's, it shouldn't cause any additional worry. Research shows there are ways to keep someone interested, even if they have problems making small talk or noticing certain social cues.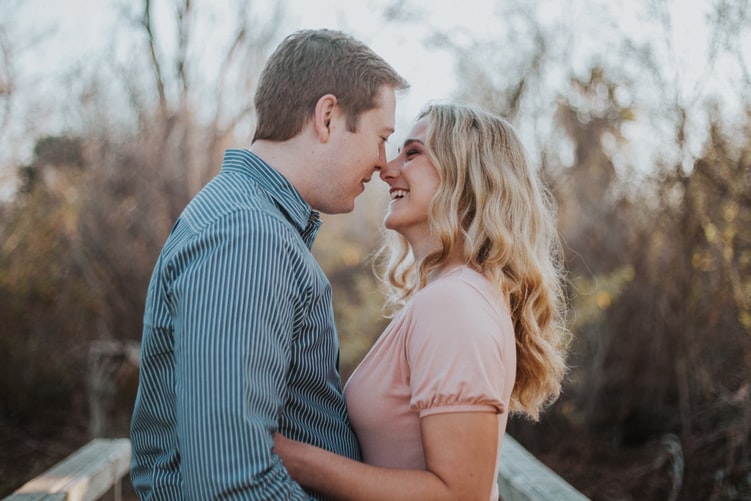 Source: unsplash.com
You can also become more informed about what a person with Asperger's is going through. This will help maintain their interest and improve communication. This article will cover what you need to know to have an enjoyable date with someone with Asperger's.
What Is Asperger's Syndrome?
Asperger's syndrome is a form of autism. It was once considered a separate syndrome but now people are no longer diagnosed with Asperger's, and instead are just considered to be on the autism spectrum. Some reports claim that autism is becoming more prevalent each year, but this may simply be due to the fact that it is more frequently being reported and treated.
People with Asperger's may have trouble being sociable and have specific but limited interests. They'll be excited about a few topics, while most other topics may bore them. This can make it challenging for them to keep a conversation going.
But the syndrome can also produce a lot of beneficial traits. People with Asperger's are able to identify complex patterns and they remain dedicated to projects or tasks. We'll discuss these concepts a little further in the article as well.
Strengths and Challenges of Asperger's Syndrome
Strengths include:
Works well on solo projects

Great eye for details

Not worried about other people's thoughts of own work

Determination

Can recognize patterns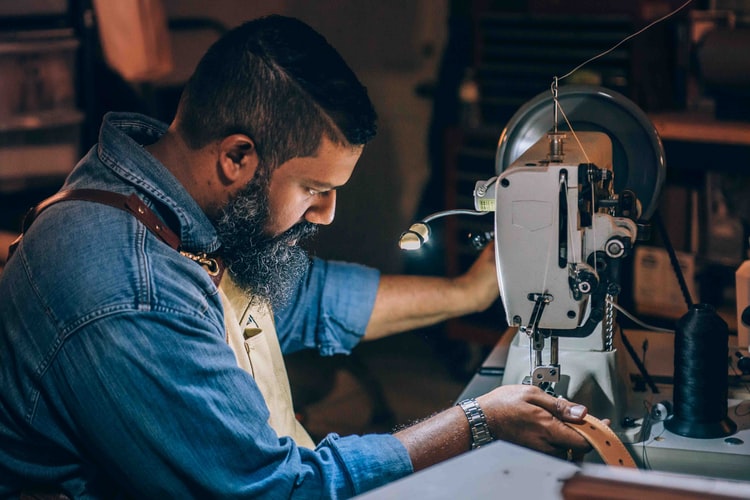 Source: unsplash.com
Challenges include:
Not always interested in socializing

Difficulty maintaining some relationships

May not obey boundaries

Cannot always understand body language and cues

Sensitive to external stimuli
Diagnosing Asperger's Syndrome
For a person to be diagnosed with Asperger's syndrome, he or she is interviewed and observed by an expert in that area and evaluated based on the criteria established for diagnosing the condition. Often, the parents or teachers of a younger child or adolescent will also be interviewed to glean more information before making an official diagnosis.
Plenty of adults have been diagnosed with Asperger's. While this has been falsely attributed to a "rise in autism rates," the truth is that we are much more informed about autism than ever before, and have fine-tuned the criteria to diagnose people on the spectrum.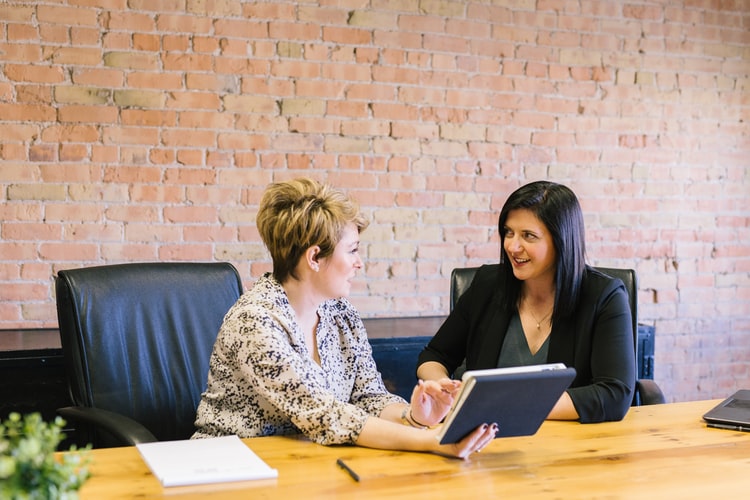 Source: unsplash.com
Those with this type of autism are thought to have better language skills and are more intellectual than with other types. This allows them to get results from many methods of therapy and other treatments. In other words, those with Asperger's are often high functioning in society.
Things To Know When Dating Someone with Asperger's
Dating someone with Asperger's can take a toll on you, especially if you don't know much about the condition. The following tips can be helpful for dating someone with mild Asperger's or even a more severe case.
Learn as much as you can about Asperger's

: The more you learn about the condition, the better off your relationship will be. You will find that you have more compassion for your partner when you know why he or she is acting the way they do.

Know that they process information differently

: Their brains have been shown to process information differently from others. Therefore, while they do care about you, it may be more difficult for them to show it.

Alone time is important

: Just because someone with Asperger's may want some alone time once in a while, this doesn't mean they don't love you. Unwinding at the end of a long day with other people may be more difficult for someone with Asperger's.

Subtle hints may not go over well

: When you're interested in dating someone, subtle hints and passive-aggression is sometimes the name of the game. It is better to be straight with them and speak plainly.
Tips for Better Communication
Because someone with Asperger's may experience more difficulty understanding their own emotions, communicating with them can sometimes be a struggle. Even something as small as making eye contact over an inside joke may not go over well. You may be very open to learning more about how to connect better with your partner, but you may not know where to start. Here are some tips to help.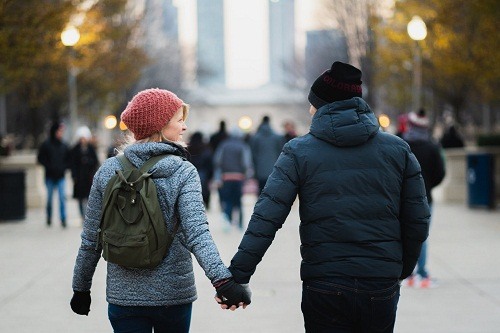 Source: pexels.com
Be patient

: When communication is strained, remember to be patient with each other and express your needs and wants. Sometimes you do need to spell everything out and ask the other person questions to be sure they understand you fully.

Relieve the pressure

: Do your best to take the pressure off your dates and outings. Don't pick activities where you have to make eye contact and force awkward conversations. It is more beneficial to see a film, art show, or even stroll through a park.

Be as specific as possible

: Don't vaguely ask them to do something. Tell them exactly what you want for the best possible outcome.

Relax

: Dating can be stressful with anyone. Don't over-think things and just be yourself. Chances are, you will have things in common with your date and you can work from there.
Whether you are dating someone with Asperger's or want to, you should know you are not alone. Many people with the syndrome are on the dating scene, and just like you, may feel uncomfortable at times. After all, who hasn't been on a date they didn't enjoy?
What Should I Do?
A great way to make someone with Asperger's more comfortable is to discuss their diagnosis with them, and what their special case of Asperger's consists of. This can limit any issues that may come up with lights, sounds, or smells. The National Institute of Health also recommends keeping to a schedule when you're together.
According to Autism Speaks, when it comes to getting someone else's help, there are many types of treatments that may lessen their symptoms. These include speech classes, social classes, and even certain medications. Every case is different, so they may have to try multiple things to get favorable results.
BetterHelp Can Help When Dating Someone with Asperger's
Are you dating someone with Asperger's? Do you have Asperger's, and you're worried other people will feel hesitant about dating you?
Dating someone with Asperger's can be challenging, even when you are trying your best. It is important to remember that you are not alone in your struggles. Help is always available online through BetterHelp. Not only will you be able to confide in someone about your concerns, but also it will always remain private.
All sessions are done online, so they can be conducted wherever you are most comfortable. You don't even have to leave your house to get the help you need. You can contact BetterHelp counselors anytime for more information and advice. Here are some reviews of counselors from BetterHelp.
Counselor Reviews
"Rachel is friendly and a calm individual. Really helped my understand myself and my relationships with others."

"Mark is an amazing therapist. He listens so well and has such valuable insight on male and female perspectives and issues while also not passing judgment. I have only just begun, but he has already given me so many great takeaways to improve my relationships and situations. I am filled with gratitude, and I would highly recommend him to anyone!!"

Conclusion
The advice in this article should help you deal with dating in general, and more specifically, someone with Asperger's. It isn't that difficult to alter your behavior to be more accommodating to those around you. A fulfilling, and lasting relationship is possible-with the right tools. Take the first step.
---
Previous Article
What Are The Symptoms Of Mild Asperger's In Adults?
---
Next Article
Famous People With Asperger's Syndrome
---
The information on this page is not intended to be a substitution for diagnosis, treatment, or informed professional advice. You should not take any action or avoid taking any action without consulting with a qualified mental health professional. For more information, please read our
terms of use.