16 Best Apps For Autism
Updated August 05, 2019
Children with autism have a difficult time learning and communicating. Parents, teachers, and professionals have been trying to find solutions for decades. In recent years, the use of smartphones and tablets have improved the tools that parents and educators can use to teach children of all backgrounds. In 2016, a study found that 93 percent of autistic children who used apps improved their communication and cognitive skills. Here are the best apps for autism for your child.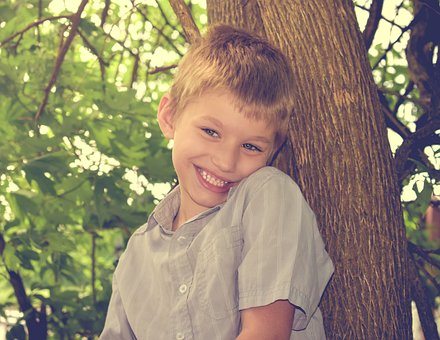 Source: pixabay.com
Autism Therapy With MITA
MITA stands for mental imagery therapy for autism, and it has been a trusted method of therapy for autism for many years. Now, this app allows your child to interact with something that will hold their interest while using this therapy to improve development, attention, language, and visual skills. The design of the app grabs and holds the attention, and it uses simple puzzles and design to teach autistic children.
Proloquo2Go
This app is for autistic children that have a difficult time communicating. This app is an augmentative communication application. It allows your child to use pictures, text, and keyboard options for communicating. The app also has natural sounding voices that can speak for your child as they choose pictures or pictures and text to communicate their needs and desires.
Sesame Street And Autism
Yes, Sesame Street has developed an app for autism. This app is as much for parents as it is for children. It has all of your favorite Sesame Street characters with interactive family routine cards, digital storybooks, videos, and how-to articles for parents of children with autism. Parents and children alike will benefit from this autism app.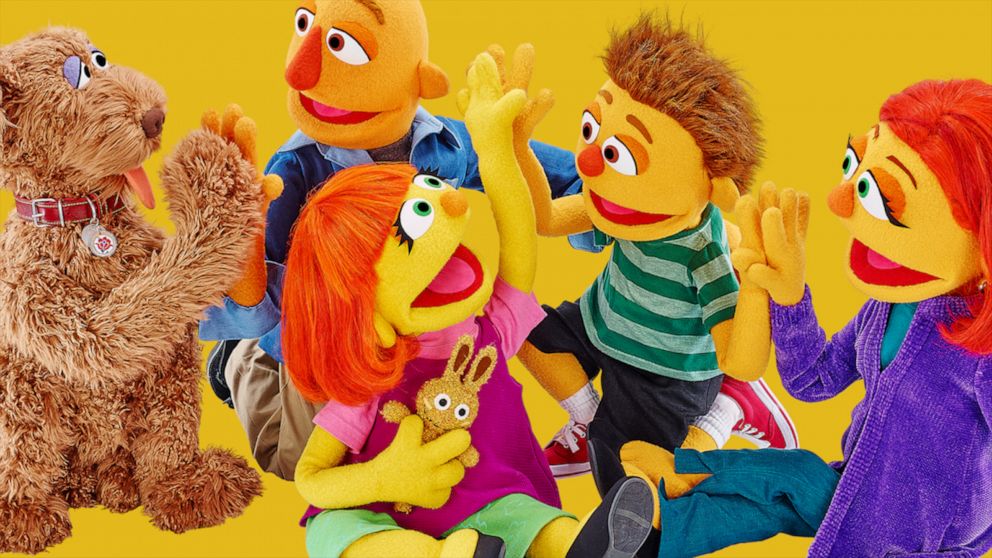 Source: abcnews.go.com
Children With Autism: A Visual Schedule
Older children and teens with autism can gain a bit of independence with this app for autism. The app allows you to set a schedule and send it to the individual with the app, or an Apple Watch that the autistic child wears. The app through the iPad or the Apple Watch can tell the autistic child or teen what tasks they should be doing, and when they should be changing tasks. It is a great way to allow them to find some independence while still keeping them on track with their routine.
Sensory Baby Toddler Learning
This app was developed for toddlers of all levels, but it is very beneficial to autistic children. The bright colors and simple activities of this app allow toddlers to learn communication and basic skills and knowledge interactively and simplistically. The app is controlled primarily by finger swipes and taps, which are easy for most children to perform, even on the autism spectrum.
Birdhouse For Autism
This autism app is for caregivers rather than the autistic child. It allows caregivers to track behaviors, health, and daily living tasks for autistic children. As data is entered, the app makes it easy to see patterns that might be indicators that need to be passed along to professionals for additional treatment or therapy options.
Autism Read And Write
Learning to read and write can be a challenge for many children, but especially for children on the autism spectrum. This app uses techniques and traditional therapies to teach autistic school-aged children to read and write effectively. The app allows parents to move back and forth between lessons and measure progress.
Choice Works
Children with autism often have difficulties with patience levels, understanding and controlling feelings, and completing routine daily tasks. This app addresses all of these problems. The app can be set up by parents, teachers, educators, or therapists. It keeps children on track without the need to constantly be by their side. Designed primarily for school-aged children with autism, ADD, and other developmental and mental health disorders, this app allows them to have some autonomy while keeping them motivated and on track.
ABC Kids - Tracing And Phonics
This app was also designed with all children in mind, but it is highly effective for children on the autism spectrum. The app has bright colors and simple but engaging designs that keep children's interest and encourages them to learn. This app can be a great help to parents who are trying to teach their children basic phonics to begin reading and improve communication.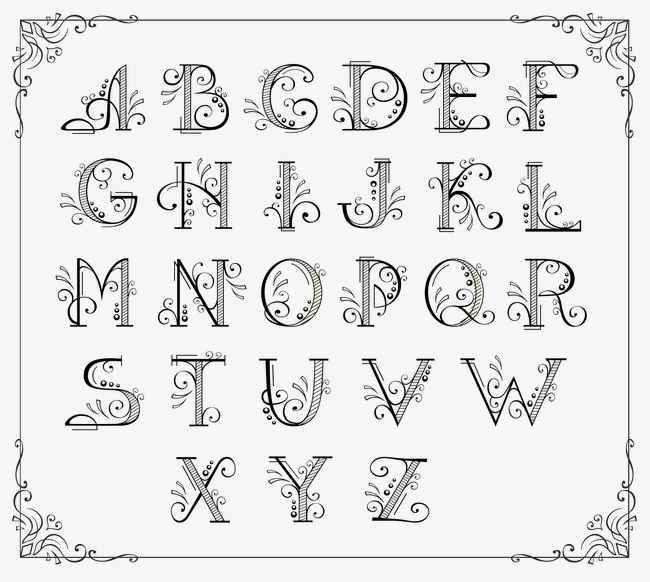 Source: hi.pngtree.com
I Can Have Conversations With You!
This app was designed to allow children with autism and other disorders to communicate more effectively. The app has settings that allow children to learn communication skills, as well as modes that allow the child to communicate through the app when they are unable to communicate on their own. This app has been proven to improve communication and social skills in autistic children.
Let Me Talk
This communication app is for autistic children that are completely nonverbal. Its design uses augmentative and alternative communication methods so that children who are nonverbal can communicate with parents, educators, caregivers, and professionals. The app has over 9,000 images that children can use to communicate. They can store favorite or frequently used images in their vocabulary to make it easier and faster for them to find the image they need to communicate with others.
Autism Parenting Magazine
Autism Parenting Magazine is a print publication for parents of children with autism. The magazine publishes helpful news, research, articles, and how-tos for parents of children with autism. The app is for subscribers of the magazine and allows you to save articles and information for future use as well as explore everything that the magazine has to offer. This app and magazine can be a great resource and support for parents.
Kinder Tangram: Build A House
Tangrams are a Chinese based geometric puzzle consisting of a square that is cut into seven pieces that can be rearranged to create other shapes and objects. They have been used in early childhood classrooms for decades, and now they are available to parents and children through this app. It helps teach children spatial skills and critical thinking, as well as geometry. The app uses bright colors and distinct shapes that are great for autistic children, and the app is very easy to use and manipulate.
Avaz Pro - AAC App For Autism
This is another communication app for autistic children who are nonverbal. The app has over 15,000 images that can be used by children to communicate. These images can be sorted into categories or saved for frequent use. The app allows nonverbal children a way to communicate their needs and desires, as well as their feelings. It is a great way to develop social skills and help nonverbal children feel more part of the family unit.
TouchChat HD
Another communication app for nonverbal children; this app is designed with older children in mind. The app has a voice synthesizer that allows children to communicate in English or Spanish. The app is very customizable, with a variety of voices to choose from. The app uses images and text for the older child to select to be able to "speak" with real words through the app.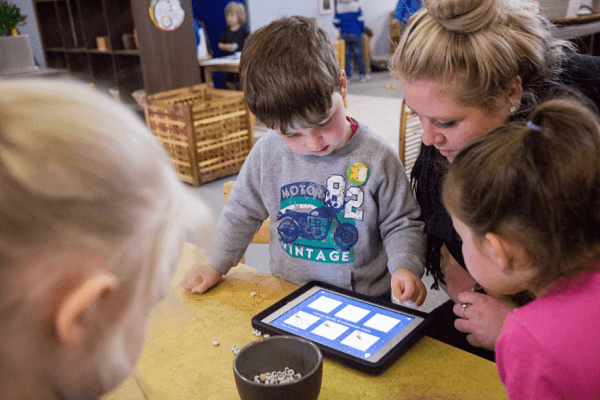 Source: thespoke.earlychildhoodaustralia.org.au
ABA Flash Cards and Games - Emotions
For many autistic children, recognizing emotions in themselves and others can be extremely difficult. This app has over 500 photographs that help children learn about different emotions and what they look like. It can be a great tool to help autistic children grasp emotions, recognize them in themselves and others, and communicate their emotions more effectively. This is a great tool for any parent or caregiver who wants to supplement their child's therapy.
Getting Additional Help
These apps are a great starting point to help your child learn and develop, regardless of how severe their condition may be. Yet these apps alone are not enough. You should be making sure that your child is among caregivers or educators that are specially trained in teaching children on the autism spectrum. You should also be following up with regular therapy for your child.
In addition to tools and therapy for your child, it is also important to take care of your own needs. Some of these apps allow you to set up routines for your child to keep them on track so that they can have independence. But these apps also give parents and caregivers a much-needed break from constant supervision and interaction. You must have time for yourself away from your child, even if it is just for an hour or two each day so that you can maintain your own emotional and mental health.
If you are struggling with coping with your child's autism disorder and all of the apps in the world don't seem to be enough support, consider getting therapy for yourself as well. With BetterHelp, talking to a therapist is very easy to do. BetterHelp offers a wide range of options, including online chat, text, voice chat, phone chat, and video chat. Therapists are available at all times of the day, seven days a week so that you can talk to a therapist when it is convenient for you.
---
Previous Article
Signs Of Autism In 2-Year-Old Children: What To Look For
---
Next Article
How To Find An Autism Specialist Near Me
---
The information on this page is not intended to be a substitution for diagnosis, treatment, or informed professional advice. You should not take any action or avoid taking any action without consulting with a qualified mental health professional. For more information, please read our
terms of use.