How Career Counselors Can Help You Find Your Calling
By: Sarah Fader
Updated August 28, 2020
Medically Reviewed By: Aaron Horn
What Is A Career Counselor?
Careering counseling is an exciting profession where counselors lead clients toward their life purpose. If you're coming across this article and don't know much about career counseling, you might be wondering what a career counselor does. A career counselor is someone who is professionally trained to help people with vocational choices. Perhaps you want to change your career, or maybe you are entering the working world. A career counselor can help you establish goals in both of these instances.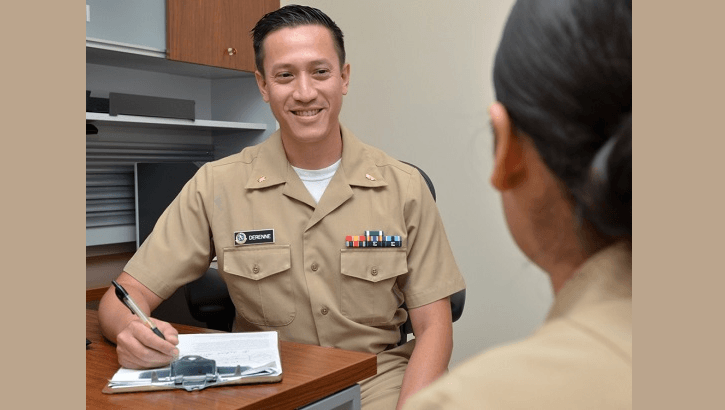 Source: health.mil
Many people see career counselors when they're either in high school or college as they transition into the working world. Career counselors help individuals in their present or future professional life. They provide people with assessments and help them understand the skills they have and their personality traits. For example, many career counselors use the Meyer Briggs Type Indicator or MBTI test. In addition to this, they will sit with an individual and talk about everything from their career-related interests to their potential concerns in the workforce.
How Career Counseling Can Help People
Are you lost? Do you find yourself thinking about changing jobs or wondering what career you should pursue. Maybe, you're miserable at your current job, or maybe you're just starting out and have no idea what you want to do with your life. Perhaps you've been working for a while and it's time for a career shift but you're not sure what field to go after. Here is where a career counselor can help you find your calling. It's not easy to figure out what you want to do in life. There are many paths to choose from, and you may be fearful to make the wrong decision.
Career counselors are there to help people no matter where they're at in life. When someone first walks into a career counselors office, they're often feeling unsure and confused, but after seeing their career counselor for a while, those same individuals begin to feel sure of themselves and what they can offer in the workplace. Why? It's because a career counselor will look at you as a whole person and help you determine what job path will be both fulfilling and realistic for you.
Happiness at Work
Being happy at work matters. People are finding that keeping their jobs is challenging when they're unhappy. More than that, being comfortable in the workplace increases productivity. Studies show that employees who are happy in the workplace are more productive at work. According to Forbes, workers that are happy are actually more productive by up to 20%. Everybody wants to find happiness, and part of that is finding a fulfilling career. A career counselor can help you find happiness at work because they're good at honing in on an individual's personality and skill set and empowering them to go for what they want. It's crucial because people need to work a job that they're passionate about; it's better for them, and the people that they work with because it makes for a happy work environment. We should all be able to find a job that fulfills something within us and makes us feel good about what we're doing.
When someone knows the career they want to pursue, they're drawn to it because it enhances their quality of life; it's consistent with their purpose in the world. Of course, we won't always love every job that we have, but it is good to know what you ultimately want to do. Employers tend to like people who are driven and have good attitudes, so at the very least, having goals and being cheerful will never hurt you in the workplace.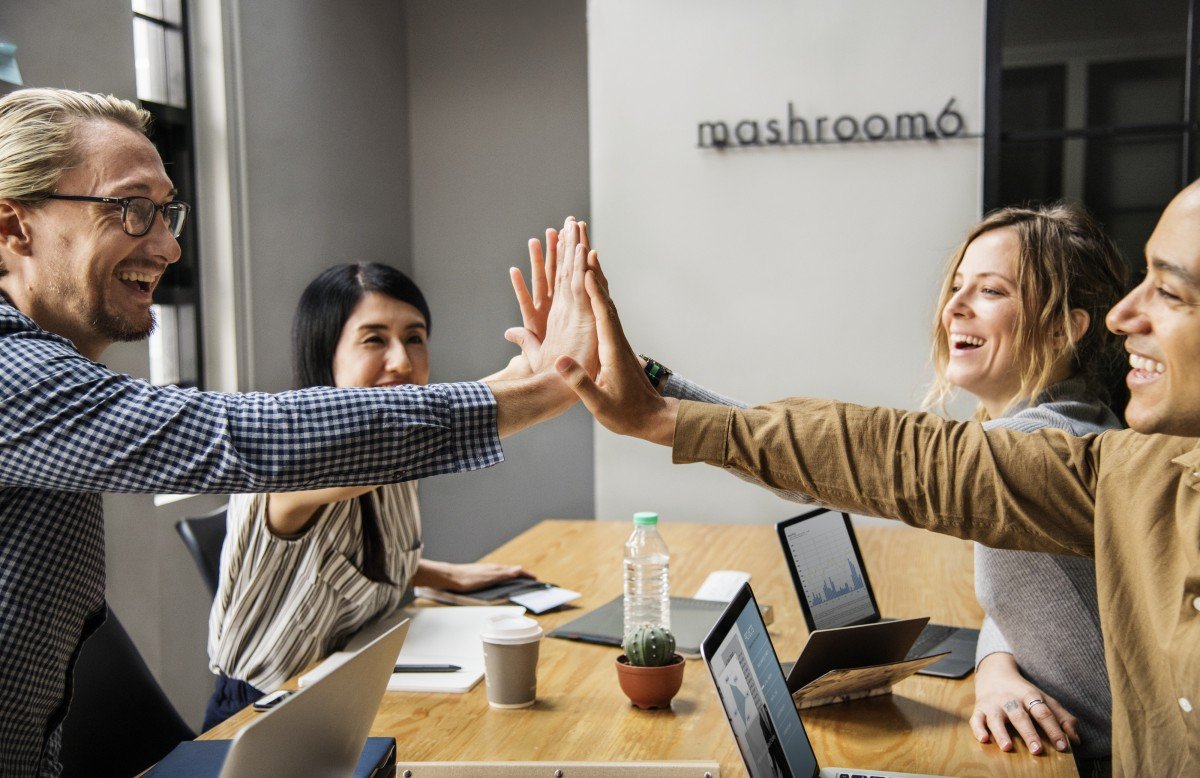 Source: pxhere.com
Meeting with Clients
Part of the career counseling process is having regular meetings with your counselor. They are there to help you understand your strengths and provide you with a plan to meet your goals. A career counselor meets with individuals to provide them with guidance on vocational plan. They typically start by performing a series of assessments. After conducting these tests, they observe the results to determine what a person is good at as well as the workplace where they'll thrive. Then, they can talk to clients about what their wants and needs are in a job or career. They help guide them to find something that suits who they are and what they want to do in their life.
A career counselor has a diverse background; they may have worked as a vocational rehab counselor, or they might have worked as a guidance counselor in an academic setting. Where they work and what they can help people with depends on what their skill set is and what they can provide in terms of guidance.
Vocational Rehabilitation
Vocational rehabilitation is a field where career counselors assist clients who have various disabilities find training or employment. Vocational rehab counselors work with clients who have disabilities, whether that's a mental, physical, or developmental disability. You can find these types of mental health professionals in residential treatment centers, such as substance abuse recovery facilities, government offices, and sometimes in private practices. Vocational rehab offices help individuals with disabilities find employment that matches their skill set, and interests.
A vocational rehabilitation counselor can assess what a client can and cannot do and help them find accommodations for their specific needs. That way, the client is more likely to succeed at a job or training program. The staff in a vocational rehabilitation agency work with the community as well as outside companies to provide appropriate training for people with disabilities. These professionals can help people with disabilities get the services that they need, whether that's a training program or job placement assistance.
Why Career Counseling is Important
Have you ever been fired from a job? If the answer is yes, you know that it's not a pleasant experience; however, it is an experience that can teach you something. Getting fired from a job can mean a variety of different things, and they aren't necessarily all bad. Maybe, the job was not right for you. It could be that you weren't putting your all into it because you weren't happy there and the work that you were doing wasn't necessary to you. Of course, it could also be that you made some mistakes in the workplace; maybe, you showed up late or weren't performing well on the job. In this case, personal responsibility is important.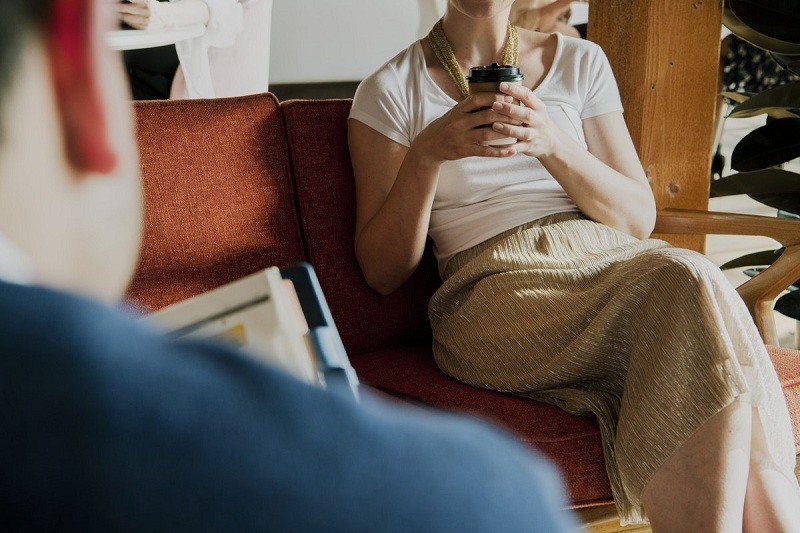 Source: rawpixel.com
One of the reasons people leave jobs or get asked to leave a position, is they're not passionate about what they're doing, and that's yet another reason why career counseling is so important. A career counselor can help you find a job that you're enthusiastic about doing. They can help you discover a position where you want to show up every day; a job where you'll naturally come to work with a positive attitude. A location where you care about what you're doing, and you're happy with the environment where you work.
How Often Will I See a Career Counselor?
How often you see a career counselor depends on your particular goals. You may be there for a long-term career plan or perhaps one assessment. Sometimes, you'll only see a career counselor once. However, if career counseling is available and accessible to you, it's something to take advantage of as much as you can. Career counselors can empower you to find the right job for you by talking to you and meeting with you regularly. It could be weekly, bi-weekly, or periodically as you need them. Career counseling is a great tool to find out what you need to do to fulfill your life purpose.
Resume Writing
One of the services that career counselors can provide is resume writing. A client may come to them with job history but no formal resume. When a high school student sees a career counselor, they may have some job experience, but not a lot. They might have a resume with limited information or nothing at all. A career counselor can help them create a viable resume and cover letter for job-seeking. Even if you have been working for 20 years, and have a stellar resume, there's no harm in receiving feedback. You may be hesitant to remove a job from your resume, but in reality it can make the other positions stand out.
A professional career counselor can advise you on how to amplify your resume, and make it stand out more. Take advantage of your counselor's expertise and have them look over your resume. If you don't have one, ask your counselor to show you some sample resumes or templates. They can help you create a substantial portfolio of your job history. One of the things that people worry about is having employment gaps. Remember that gaps in working happen, and a career counselor can help your resume account for the holes, and explain them appropriately in a cover letter. Resume building is a great skill, and career counselors have it!
Educational Requirements for a Career Counselor
If you're interested in pursuing a job as a career counselor, you need a Bachelor's degree (which takes four years). You will probably have to pursue a Master's degree to make a decent salary. Depending on the population that you'd like to see and the environment that you're working in, you might pursue an educational Masters or a Master's in counseling.
Questions to ask Yourself if You're Considering Career Counseling
What is my life purpose?
What do I want to achieve in terms of career goals?
Are there additional skills that I'd like to develop?
What kind of workplace environment do I want?
What are my skills?
What are your deficits?
What are my strengths?
Can I work for myself?
How do I evaluate my work, so I don't get underpaid?
It's okay if you don't have the answers to all of these questions. A career counselor can help you figure out what your goals are in life and help you meet those goals.
Hidden Strengths
You might not know what you're good at something until a career counselor points it out to you. One of the great things about career assessments is that you might not know that you're an inquisitive person, or that you have incredible, meticulous attention to detail. Career assessments can reveal that information. Finishing the assessments that your career counselor gives to you is important because they can reveal things about you that you didn't know. Discovering these aspects of yourself can help you learn more about yourself as a person in general and find work that you thrive in. Knowing your strengths is part of being a confident professional that can walk into a job interview and land it. Think about it - have you ever gone to a job interview and gotten asked the question, "what are your biggest strengths?"
Career counselors will be able to give your interview tips (or even a mock interview) that will help you land that dream job! Not only that - they'll review your resume and cover letter. Career counselors have a wealth of knowledge, so don't be afraid to walk into that office. At the very least, you'll learn something new about yourself and get a significant confidence boost.
Loving Your Job and Yourself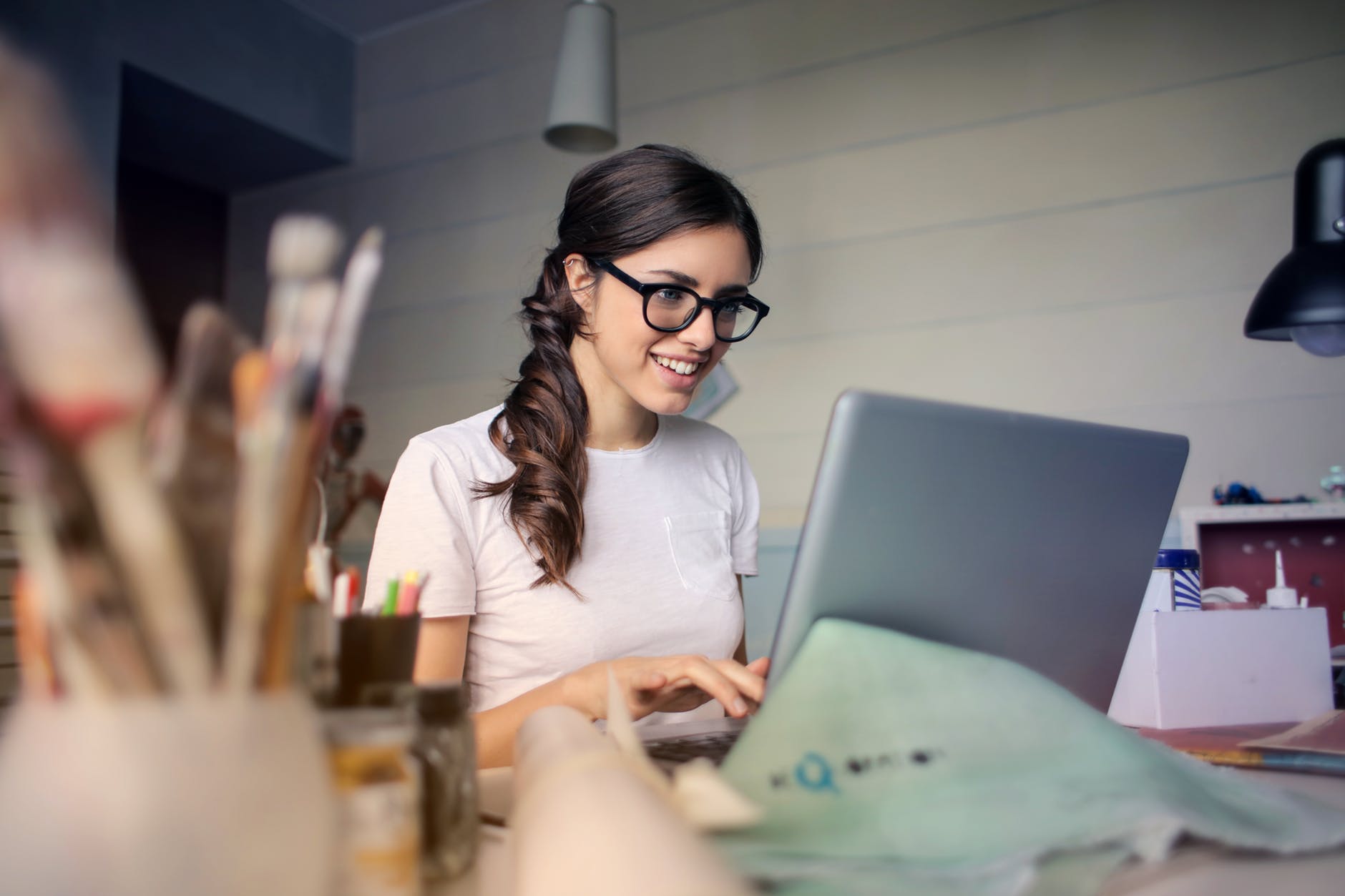 Source: pexels.com
Whether you're in a job that you love, or you're not sure what you want to do, career counseling can help you. Online counseling is an excellent place to start exploring your career path. Whether you see someone in person or online, career counseling gives you a safe and comfortable place to talk about work and your future. BetterHelp has a variety of licensed online therapists that care about you and your life goals and want to see you happy in your life as well as your career. Search the network of therapists here at BetterHelp and find an online counselor that works for you.
---
Previous Article
Considering Work In A Helping Profession? Six Careers In Psychology
---
Next Article
Things To Be Wary Of Before Pursuing A Psychiatrist Career
---
The information on this page is not intended to be a substitution for diagnosis, treatment, or informed professional advice. You should not take any action or avoid taking any action without consulting with a qualified mental health professional. For more information, please read our
terms of use.