What Are the Short and Long-Term Psychological Effects of Yelling at a Child?
Updated August 27, 2020
Medically Reviewed By: Debra Halseth, LCSW
If you suddenly lost your cool and yelled at a child, it probably took you by surprise and you probably felt remorse about it afterward. You may have even spent some time in personal reflection wondering what in the world prompted you to respond like that.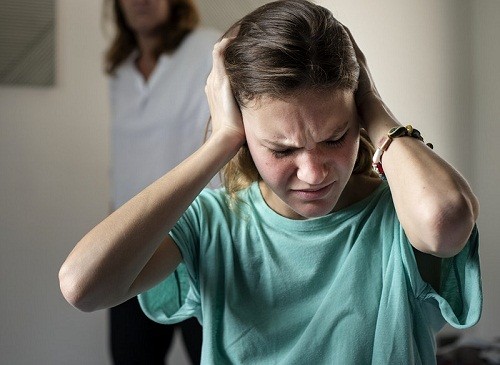 Most likely, you had a lot on your mind. You may have been feeling frustrated or overwhelmed. While you may be able to understand what set you off, it doesn't change the psychological effects on the child that you yelled at. When yelling at your child has merely become a bad habit, how can you stop yelling at your child?
Many children will quickly quiet down when they've been yelled at, but their underlying feelings of hurt and sorrow linger on. Hurt feelings after being yelled at might last for a short while and they might last quite a bit longer. For some children, the after-effects of being yelled at can last a lifetime. Children don't always talk about how hurt they're feeling, so you might not even recognize the hurt you've caused.
By having a better understanding of the short and long-term psychological effects of yelling at a child, you're giving yourself the opportunity to change your communication and interactions with children in ways that reward both of you. It's common for parents to use the same parenting techniques as their parents used. Today, research has guided our understanding of how to build and maintain better relationships. If you've decided to stop yelling at your kids and you're having trouble breaking the pattern, you might consider asking a licensed professional for help.
The Importance of Modeling Healthy Communication
According to the American Psychological Association (APA), children can learn violent behavior early in life. It's just as easy for them to learn how to be compassionate and kind. The life experiences they have, along with the interactions they have with their parents and others help them to learn how to solve problems, deal with disagreements, and control their anger. Young children who develop important life skills successfully learn how to prevent violence, which will prove useful to them for the rest of their lives. The APA notes that good life skills are the key to children avoiding violence as adults and they're less likely to become victims of violence.
What Are the Short-Term Psychological Effects of Yelling at a Child?
There's a good chance that you'll notice some of the short-term psychological effects of yelling at a child shortly after you've done it. The short-term effects of yelling include aggression, anxiety, and withdrawal.
In a study on children ages 8-12 from various countries in the world, the results showed that children became more aggressive when they had mothers who used corporal punishment, expressed disappointment in their children, and yelled at their children. The study also indicated that children experienced higher anxiety symptoms when they were spanked and had time-outs and their mothers expressed disappointment in them and shamed them.
In a separate study of African American children, the results showed that verbal abuse more often manifested in behavioral problems than corporal punishment. The study also showed some important differences in how boys and girls processed verbal abuse. The symptoms in boys that had parents who were verbally abusive resulted in low self-control. For girls who were victims of verbal abuse, they were more likely to react with anger or frustration.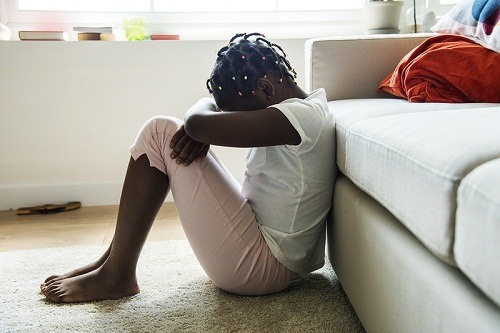 Children very often mirror the behavior of their parents. If you yell at them, they're likely to yell back at you. From their perspective, they believe that you're teaching them how you want them to communicate.
Depending on the child's personality, you may not see an increase in aggression or in talking back, but you may see signs of your child withdrawing from you. Instead, they may look to their peers, teachers, or other adults that they trust rather than relying on you.
The research of these and other studies produced clear results. Adults that stopped yelling at kids, resulted in kids that behaved better than kids who got yelled at on a regular basis.
What Are the Long-term Psychological Effects of Yelling at a Child?
The short-term psychological effects might get you thinking about how you can respond better to your children when you're angry or frustrated with them or for some other reason. Verbal abuse toward children can have lasting effects long after an incident occurred. According to this study, the long-term psychological effects of yelling at a child can cause one or more of the following symptoms:
Anxiety
Self-esteem
A negative view of self
Social problems
Behavioral problems
Aggression
Depression
Bullying behavior
The results of the study indicate that children are inclined to treat other people the same way that people treat them. Unless there has been an intervention, the habits and tendencies children develop as a result of their childhood relationships will follow them into adulthood. Adults that refuse to stop yelling at children can cause them to bully other children because it has a tendency to distort their perspectives of what healthy boundaries should look like. This study and others confirm that yelling is particularly harmful to children when it's accompanied by threats and insults.
If you think about your own relationships that you've developed as an adult, if you're like most people, you tend to avoid people that yell, belittle others, or are abusive by nature. Perhaps it's not so surprising that children might react exactly the same way. This explains why one of the long-term psychological effects of yelling at children makes them view themselves poorly and have difficulty in social situations.
Strategies to Help You Stop Yelling at Your Kids
Overall, the psychological effects of yelling have negative and lasting effects on children. Try not to be too hard on yourself if you occasionally yell. Consider going to the child shortly after you yell and explain what upset you and apologize. If you work at stopping yelling, there will likely be fewer of these types of situations in the future and that means that you'll have less to apologize for. The added benefit to apologizing is that it gives you the chance to model behavior that demonstrates how they can take steps to repair a relationship they may hurt at some point.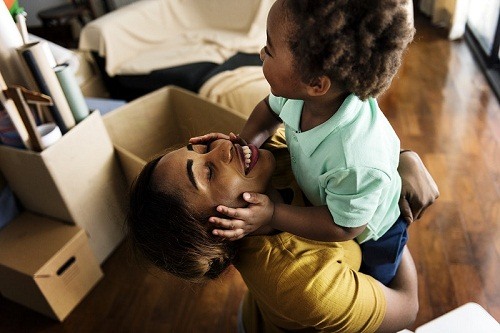 Fortunately, there are lots of things you can try to prevent yourself from yelling at kids. It might be helpful to set your sights on one or two of them and practice them on a regular basis. This is a good way to develop new habits.
Knowing that you struggle in this area gives you a good opportunity to get in better touch with your emotions. If you feel your anger or frustration building, have you considered giving yourself a time-out rather than giving the child a time-out? By taking a few minutes in another room, it gives you a chance to calm yourself down and respond to the child the way that you want to come across.
Another great idea is to teach your kids about different types of emotions. Young children usually respond well to reading books on the topic of emotions, especially when it gives them time with you. Herse's a shortlist of books on emotions for youth:
The Unbudgeable Curmudgeon by Matthew Burgess
Millie Fierce by Jane Manning
The Way I Feel by Janan Cain
The Grouchy Ladybug by Eric Carle
Llama, Llama Mad at Mama by Anna Dewdny
When Sophie Gets Angry-Really, Really Angry
Alexander and the Terrible, Horrible, No Good, Very Bad Day by Judith Viorst
Reading books together is an enjoyable activity that allows everyone a chance to share what they're thinking.
Eye-contact can be a powerful interaction between adults and children. Some children are intimidated when adults speak to them from so high up. Some children will respond better if you can bring yourself down to their eye level.
When annoying or irritating behaviors surface, such as whining or tantrums, ignore it if you can, as long as the behavior isn't dangerous.
Try to remember that children don't like to be shamed or embarrassed any more than adults do. When speaking to them about poor choices they've made, it's helpful to encourage two-way interactions. It's okay to be direct about the type of mistakes they made but do it in ways that help them preserve some sense of self-dignity and let them have a little input too.
Give them lots of kudos for making respectful dialogue, behavior, and problem-solving. These behaviors might just come back to them at a meaningful time in their lives.
Remind yourself that kids are still learning about life. They're bound to test the waters and make mistakes.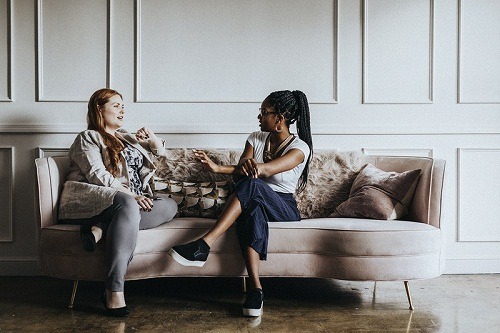 If you're still struggling to keep your anger under control around children and you're open to working with a therapist, the staff at BetterHelp is standing by to match you with a therapist that can help you meet your goals. It's never too late to prevent the psychological effects of yelling at a child.
---
Previous Article
Child Depression: How Can I Know If My Child Is Depressed?
---
Next Article
Mental Health And Safety: How Addiction Impacts Children Of Addicts
---
The information on this page is not intended to be a substitution for diagnosis, treatment, or informed professional advice. You should not take any action or avoid taking any action without consulting with a qualified mental health professional. For more information, please read our
terms of use.