Can Text Counseling Help Someone?
Updated May 04, 2021
Medically Reviewed By: Kristen Hardin
Most people will experience a mental health issue at some point during their lives, whether due to a major life change or stressful event or a chronic condition such as anxiety, depression, or a mood disorder. In fact, approximately one in five adults in the United States experiences some form of mental illness in any given year. Professional counseling can be of huge help in these times, but not everybody can utilize traditional therapy, for reasons ranging from location to finances. Online therapy services are now available, but you may be wondering: Can text counseling be an effective form of therapy?
How Text Counseling Works
Although the specifics of different service providers may vary, the basics of online and text counseling remain the same. After you contact a counseling service, a professional will ask you questions about yourself; your answers, as well as any correspondence or personal information you provide, will remain confidential. Only a counselor whom you choose to work with will be able to access your information, and you can even choose to remain anonymous if doing so will make you more comfortable. The option of anonymity is one of the biggest differences between online counseling and traditional counseling.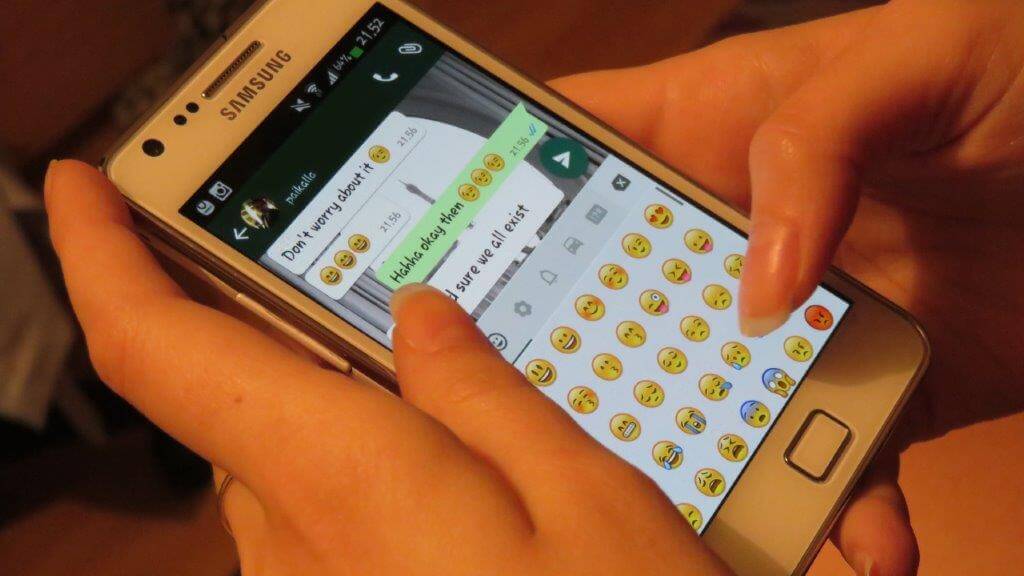 Source: commons.wikimedia.org
Getting Started
Next, you will enter a trial period (which may be free), during which your case will be evaluated by the service to determine if your needs match what the service can provide. You will be matched with a counselor, and then you and your counselor will discuss your concerns and set treatment goals together. All of your information will be kept confidential by law under the Health Insurance Portability and Accountability Act (HIPAA); make sure that the service you choose is HIPAA compliant and provides a secure platform and bank level encryption, such as BetterHelp does.
Some online therapy providers, such as BetterHelp, offer counselors who specialize in everything from substance use issues to post-traumatic stress disorder (PTSD). If a particular counselor is not the perfect fit, for any reason, requesting a different one is usually no problem. With BetterHelp, you can switch as many times as you need to until you find the right match for your counseling needs.
How You Can Communicate
You can communicate with your counselor by chat or text message, or you can schedule a virtual appointment for a phone call or video conference on the platform. You are not limited to just one format, which makes things more convenient; you can message your counselor at any time. Due to the nature of text messaging, though, your conversation will not necessarily be in real time. So, how effective can online or text counseling really be?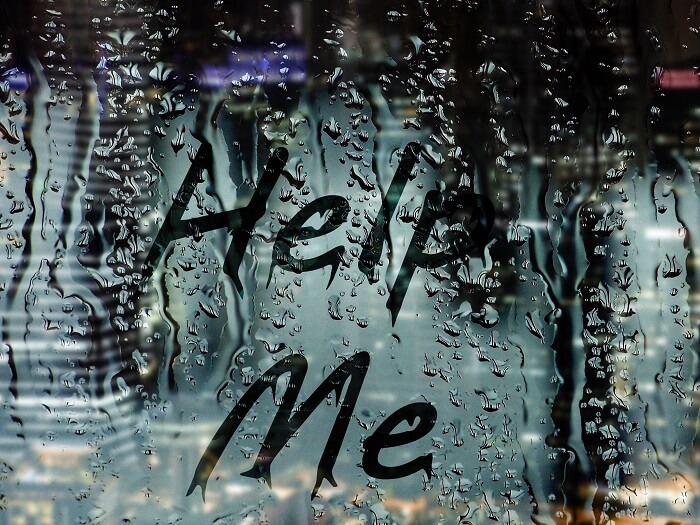 Source: pexels.com
The Effectiveness Of Text Counseling
Research has shown that online therapy has effects comparable to traditional therapy. In fact, in some cases, text counseling can be more effective because it gives some people the opportunity that they do not have with traditional therapy. For example, those with certain mental health or medical conditions that make it difficult for them to leave the house, those with no transportation, or those who live in rural areas where there is no public transportation, would not be able to easily or regularly access traditional therapy services. Additionally, a recent report from The Trevor Project stated that 76 percent of LGBTQ+ youth are actually more likely to reach out via text or chat in a time of crisis. Having these services available can be a lifeline.
That said, every person is unique, and the type of counseling that works best for you may be different from what works for others. One of the biggest challenges that mental health experts often face is overcoming a client's reluctance to be open about topics for which they carry significant shame or fear judgment. For some people, it may be easy to talk to a counselor who is physically in the same room, but for others, it might be easier to write down their difficult feelings and thoughts and send them to a counselor. The social distance that text counseling provides allows for this flexibility.
The Benefits Of Text Counseling
Individuals with mental health disorders such as depression, social anxiety disorder, or post-traumatic stress disorder (PTSD) may struggle with making or keeping appointments because of the complexity of tasks required to attend an in-person meeting: self-care and hygiene, coordinating transportation, dealing with public environments like waiting rooms, talking face-to-face with a stranger in an unfamiliar place, and the energy required for all of these tasks. For individuals experiencing these obstacles, text counseling can be a great solution to access valuable support.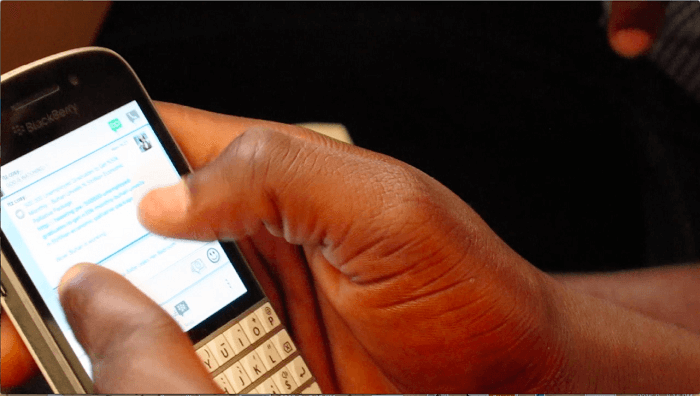 Source: commons.wikimedia.org
Written communication is less spontaneous but also tends to be more thoughtful. In fact, many people find it much easier to communicate their feelings through writing rather than in person or even talking on the telephone. Text counseling may provide an added level of processing to the conversation, allowing a person to work through their emotions and experiences even as they describe them to an online therapist.
Online counseling is also an excellent choice for individuals who do not have health insurance or whose health insurance does not cover mental health care. With an online service like BetterHelp, a flat rate allows unlimited access to ongoing support and therapy sessions. This access is very different from traditional therapy, which is charged per session and generally is not available more frequently than on a weekly basis.
Who Can Benefit From Online Counseling?
Anyone who has considered pursuing traditional counseling can benefit from online counseling. Just about any mental health condition can be helped by text therapy including depression, anxiety disorders, sleep disorders, addiction, eating disorders, ADHD and ADD, relationship counseling, and family therapy. Online therapy, like the services provided by BetterHelp, is a flexible solution for mental healthcare. Approaches like cognitive behavioral therapy (CBT), which focuses on finding inner strengths and building resiliency to new challenges, can be completed in virtual settings; in fact, a recent study of over 1,100 participants in online CBT found that 89 percent of participants would recommend online therapy to others.
If you are looking for mental healthcare support, a BetterHelp counselor can provide the services you need in a format that works with your life. If you live in an area where in-person services are not readily available, or if you have found that the obligations required to attend face-to-face therapy are prohibitively difficult for you, then you can access the guidance and expertise of a mental health professional by text message, email, phone call, or video chat by using a platform like BetterHelp. The first step to accessing a healthier, more fulfilling future is only a click away. Consider these reviews of BetterHelp counselors who have helped others access mental healthcare.
I've been working with Jennifer Evans for a few months now dealing with anxiety related issues and addressing long-standing negative coping mechanisms. I've made amazing progress in identifying underlying issues and establishing techniques to overcome my anxiety. Jennifer uses a variety of methods and tailors therapy based on feedback. She is quick to respond, is extremely caring and always insightful. I truly believe she has been integral to the progress I've made in a fairly short amount of time. I highly recommend this therapist and am encouraged by how effective online therapy can be.

I can't say enough good things about Teresa Henson. She truly has shown me that regardless of this being her job she cares about people. She made me feel so comfortable especially since this was my first time doing online counseling. She is going through major battles in her life and still made sure to assist me whenever I needed. She took the time to give me tools that I could use in the future and has helped tremendously with the way I communicate with others. I will definitely come back and search for her. I wish her nothing but the best and know whoever is lucky enough to get her as a counselor is in great hands! Thanks so much for everything Teresa.

---
Previous Article
CBT Counselling For Life Changes
---
Next Article
Why You Might Need To Talk To A Counselor
---
The information on this page is not intended to be a substitution for diagnosis, treatment, or informed professional advice. You should not take any action or avoid taking any action without consulting with a qualified mental health professional. For more information, please read our
terms of use.