Credit Counseling: Finding Hope In A Sea Of Debt
Updated February 03, 2020
Reviewer Stephanie Chupein
Lines of credit, unsecured loans, and those little plastic credit cards we love so much are incredibly attractive. How else can you buy nearly anything you want without having the money on hand to pay for it? You might use an unsecured line of credit for home maintenance, an unsecured loan to pay for a vacation, or a credit card to pay… well, just about anything. It's handy. It's convenient. It's socially acceptable. It is all these things until the creditors come to call.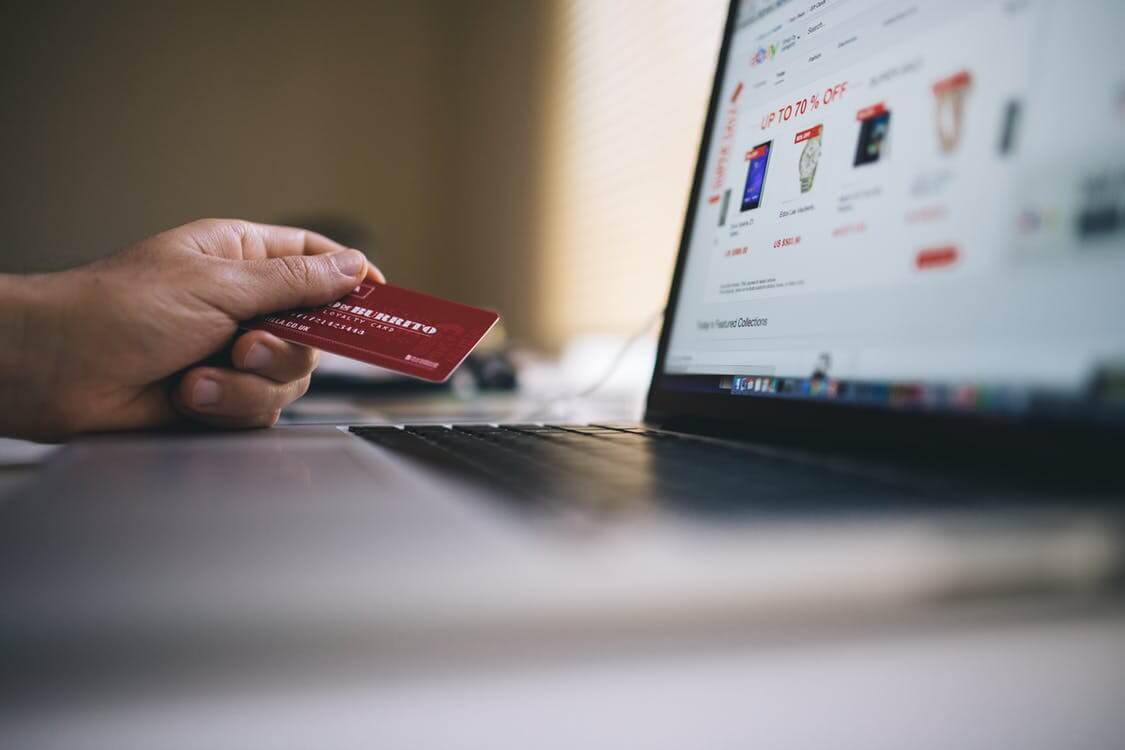 Source: pexels.com
When you're inundated with credit card bills and collection calls that you have no means to pay, suddenly you regret what you've done with your credit. Because of high credit card payments, often with high rates of interest, you no longer have the option of using cash. All the money that used to be extra is now going back to the creditors. In short, you're credit poor. You find yourself trying to decide which credit cards to pay, if any at all.
Sooner or later, the stress of having all that debt begins to take over your life. Your family relationships begin to unravel. You become sad, irritable, hostile, anxious, or just plain grouchy. No one wants to be around you anymore, and you don't like yourself very much either.
You have no money for recreation, clothing, or hobbies. The only places that will lend you money now are payday loan and title loan companies, and their interest rates are exorbitant. What do you do when there's nowhere else to turn for help in meeting your needs and satisfying your desires?
Lots of places offer quick fixes to excessive debt. These easy outs are usually accompanied by major hits to your credit rating and nearly always backfire, landing you in more debt or trouble with the law. Bankruptcy looms large.
A solution you may not have considered is waiting for you as near as your computer or phone. This miracle cure is credit counseling. It takes time, effort, patience, and a serious commitment to following sound advice. Yet, it may be the only way you can rescue yourself from certain financial doom.
How Excessive Debt Happens
No one sets out to get into excessive debt. It usually happens slowly, over a matter of years. At first, you get an unsecured credit card because your parents or mentor says you should. "It will build your credit rating," they say. Or, "It's handy for emergencies." Perhaps you don't even use the card at first. You save it for that urgent need or use it in a disciplined way, spending only a little and paying it off each month.
The problem is that as soon as you use it, you realize that you can continue to use it to get things you want when you don't have the cash or money in the bank to do it. It doesn't seem like real money in any way. It's just a little formality you go through to have the things that make you happy. It feels meaningless.
Maybe your budget is tighter than usual one month because of an unexpected expense. "Oh well," you say. "I'll just pay the minimum this month." So, you pay $25 even though you've spent $250. This seems like a great deal, so you continue along this path. When your first credit card is filled up with charges, you apply for another credit card, but somehow the same thing happens with that one.
You decide to consolidate your credit card bills into one handy unsecured loan. Yet, this still doesn't solve your problem. Too many people are out there offering you credit. Since you haven't learned from your mistakes, this sounds like free money to you. You get deeper and deeper into debt. In the end, you look around and realize that you're in over your head. You have to make changes and make them fast if you want to survive.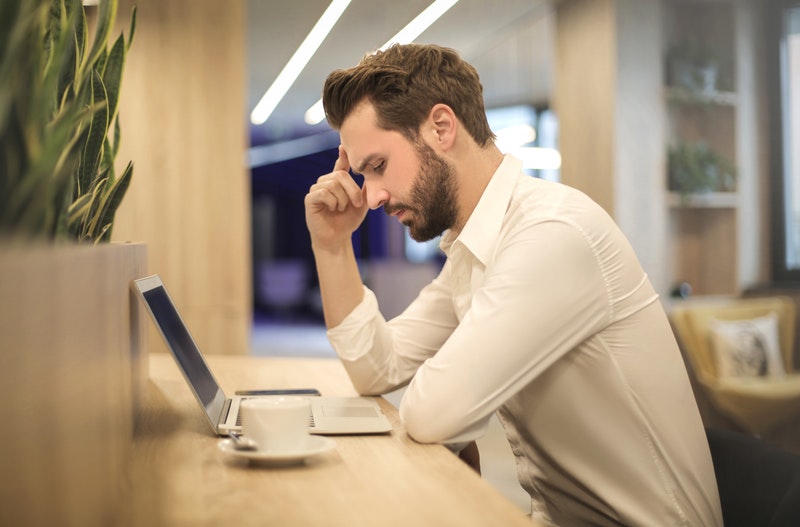 Source: pexels.com
Can You Fix Your Debt Problems Alone?
While you can fix your debt problems on your own, it's very hard to do it on your own without the help of a credit counseling service. To do it for yourself, you have to start with a firm commitment to yourself that you'll stop using credit. Next comes learning how to budget and create a plan for the next several months. Then, you'll need to negotiate with creditors, so you can meet all your monthly expenses and still pay them something. This takes enormous dedication to studying, a strong and sincere desire to know yourself better, and an unshakeable commitment to your financial well being.
It is possible to rescue yourself without help - at least it is for some people. However, you may need someone to answer to besides yourself. You might need someone to help you explore your personal motivations for succumbing to overspending. Or, you may need help learning how to manage your debt and finances. If you aren't accustomed to negotiating for yourself, it can be extremely helpful to have someone with more experience doing it for you. For all these reasons, credit counseling agencies can be like a lifesaver thrown into a vast and angry sea of debt.
How Can Credit Counseling Services Help?
Credit counseling services can help you swim out of that sea of debt and into financial security. You have to follow the rules laid out for you, and you have to put in the required effort to see results. However, if you follow the plan your credit counseling agency gives you, the problem becomes much more manageable.
What is a consumer credit counseling service? First, consumer credit counseling is a specific type of counseling that focuses on your attitudes towards money and credit, and helps you gain a healthier financial mindset. It's also an educational service that teaches you how to manage debt and monthly expenses. You'll get financial advice and recommendations based on your own unique situation. You'll learn to see money in a completely different way so that you can gain control over it. Finally, some consumer credit counseling services offer the help of negotiating with creditors and paying them each month out of the single monthly payment you send to the credit counseling service.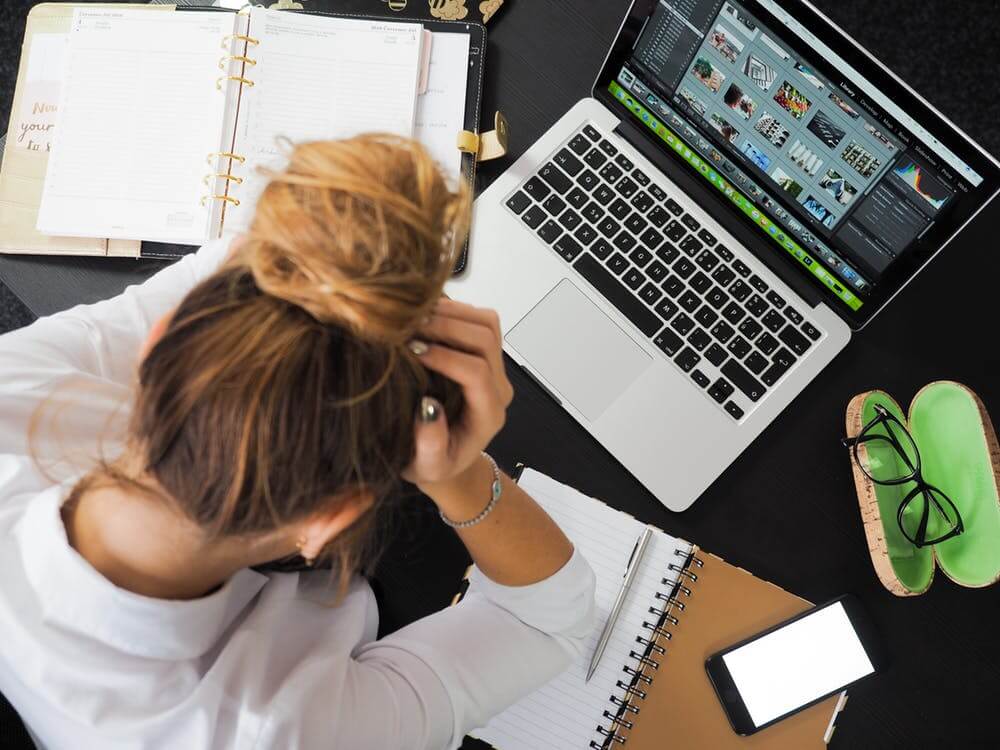 Source: pexels.com
How Credit Counseling Works
Consumer credit counseling is far from a quick fix. You may still be paying the credit counseling agency a year or more from the time you start. Even with the credit counselor to help, you still have to put in a lot of effort to make it work. Here's how the process goes.
Intake Interview
You begin with an intake interview. Before the interview, you'll need to gather all your bills and income statements or pay stubs. During this first time you're with your credit counselor, you'll go over all these figures. The counselor may ask many questions to find out how you view money and credit and how your excessive debt is affecting you.
Later, the counselor will lay out a preliminary plan for you and explain how the process works. When you're ready, you sign an agreement with the credit counseling service that requires you to make payments according to the agreed upon terms.
Debt Management Agreement
As a part of the consumer credit counseling contract, you're required to make a commitment to the service that you will not incur any more debt. This means no more new credit cards, no new unsecured loans, no payday loans or title loans. You commit to using only cash or a debit card. Most credit counseling agencies allow you to keep one credit card, although it's recommended that you don't use it to add to your debt.
Credit Counseling Course
As a part of your agreement with the consumer credit counseling service, you are required to take a credit counseling course. The course will teach you enough about money and credit to keep you from falling into debt again. You'll learn how to do your part to make the credit counseling venture successful. You'll have practice exercises to work on budgeting. There will be questions about your financial background and how you learned unhealthy ways of dealing with your finances in the first place. The course material builds on itself to help you remake your financial mindset and take practical steps to emerging from that sea of debt.
Credit Counseling Certificate
If you are moving towards a bankruptcy, you'll need to complete a credit counseling course through an approved consumer credit counseling service. You'll receive a credit counseling certificate chapter 7, so you can legally proceed with bankruptcy. This credit counseling certificate shows the court that you've attempted to solve your problem on your own.
Advice
Some credit counseling services offer extensive counseling to help you explore your own unhealthy attitudes towards money and learn techniques to overcome them. You'll receive tailor-made advice on how you as an individual can start to manage money better. The counselor may go into great detail about all the small things you need to change. In the end, if the counseling is done well, you'll emerge with a new respect for money and a more reasonable approach to credit.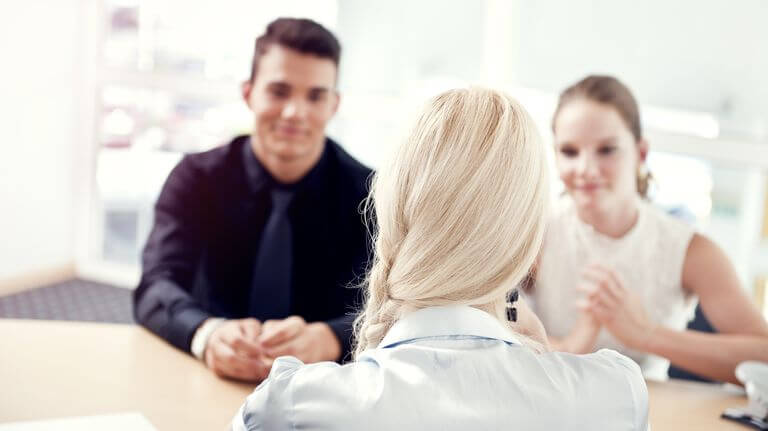 Source: thebalance.com
Debt Management Plan
Not all credit counseling services offer payment plans, also called Debt Management Plans (DMP). For many of them, though, this is the source of income or, for nonprofit credit counseling services, of operating costs. The process begins as the counselor negotiates with your creditors to reduce your payments and/or interest. You pay one payment per month that is less than the total of all the credit card payments you would otherwise have to make. You send this payment directly to the agency, and they distribute it among all the creditors each month.
You pay off your creditors with less money and at a faster rate. However, these payment plans do come with a price. First, the credit counseling agency will likely charge a one-time processing fee of about $75 plus a monthly service fee of around $50 or more - even if it is billed as a free credit counseling service. Another cost is the damage to your credit rating. Although your rating shouldn't be affected directly, creditors may leave a comment on your report that you used a credit counseling agency. Because this can be seen by other creditors, employers, or others who run your credit check, it can possibly cause you problems later on. Still, it is less likely to be a problem than if you let yourself become so engulfed in debt that you lost your home, your car, and other possessions that are important to you.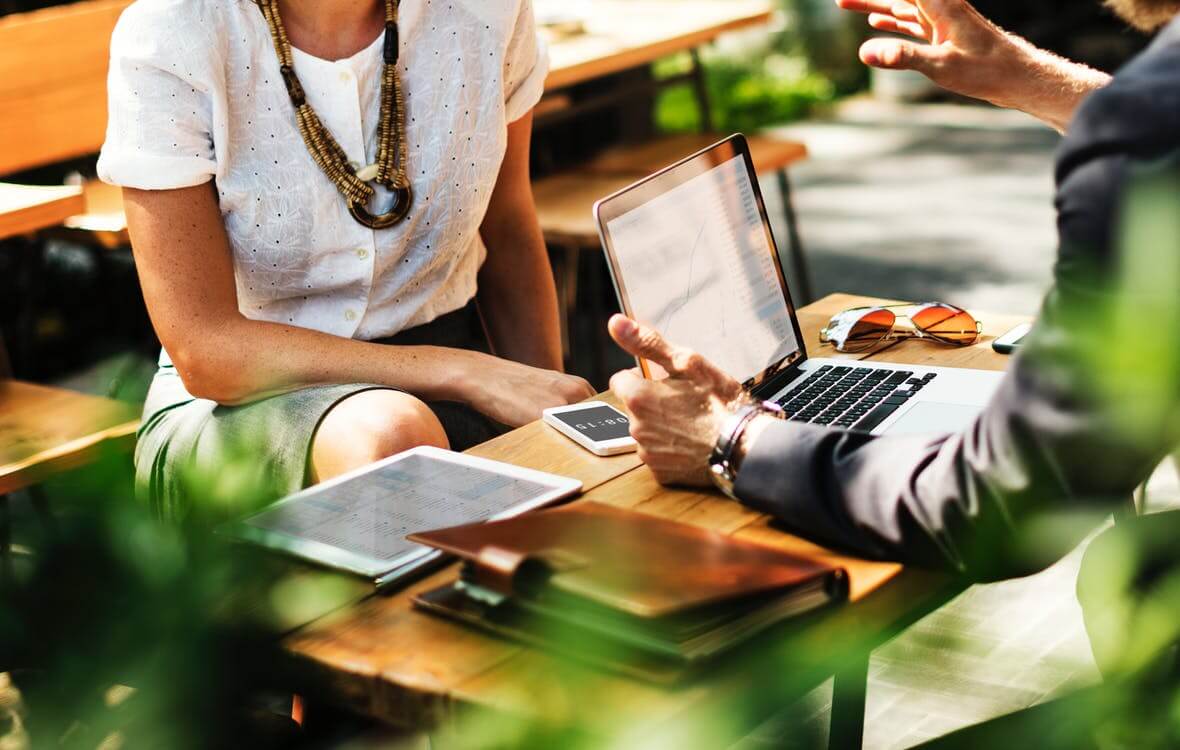 Source: pexels.com
Types of Credit Counseling
There are a few different types of credit counseling agencies. One is the nonprofit credit counseling type. These are sometimes labeled as "free," although they may charge up to $75 per month for the service. They provide education, counseling and debt management plans. Some credit counseling agencies are billed as Christian credit counseling. These may or may not be associated with the religion in some way.
For-profit debt settlement services offer a service that is similar to credit counseling services in that they have a plan to help you pay back your debts. This is little more than a debt consolidation program and provides no actual counseling to help you learn how to manage your finances better.
Bankruptcy credit counseling focuses on preparing you for bankruptcy through education and counseling. You'll get a certificate upon successfully completing the credit counseling course that you'll need to file chapter 7 or chapter 13. You'll also need to complete a course after you've filed for bankruptcy.
You can get credit counseling online through Better Help. This type of program delves deeper into the problems and life issues that brought you to this juncture in your life. You have the opportunity to explore your past as it relates to credit, learn from your mistakes, and make the changes that will bring you financial stability.
Specific Credit Counseling Services
Below is a partial list of credit counseling services. It's always wise to check with the Better Business Bureau, read reviews and ask the agency itself as many questions as possible. Also check with the National Foundation for Credit Counseling or other accrediting organization to ensure that it is accredited where you are. Read any contract carefully before you sign it and don't agree to excessive fees.
American Consumer Credit Counseling

Nonprofit
Provides: Credit Counseling, DMP
Fees: Budget Counseling - Free; Initial fee for DMP - $39; Monthly fee for DMP - $5 per account up to $35
Contact Address: 130 Rumford Ave., Suite 202, Auburndale, MA 02466-1371
Phone: (800) 769-3571

Abacus Credit Counseling

Nonprofit
Provides: Bankruptcy Courses
Fees: Bankruptcy Pre-Filing Course - $25, Post Filing Course - $35
Contact Address: 15760 Ventura Boulevard, Suite 700, Encino CA 91436
Phone (800) 516-3834

Cambridge Credit Counseling

Nonprofit
Provides: Credit Counseling, DMP, Bankruptcy Counseling
Fees: Credit Counseling and Debt Analysis - Free; Initial Fee for DMP - up to $75; Monthly Fee for DMP - up to $50.
Contact Address: 245 Saw Mill River Road, Hawthorne NY 10532
Phone: (888) 656-4396

Clearpoint Credit Counseling Solutions

Nonprofit
Provides: Credit Counseling, DMP
Fees: Budget and Credit Counseling - Free: DMP - set by state, up to $50
Contact Address: 270 Peachtree Street NW, Atlanta, GA 30303
Phone: (800) 750-2227

Pioneer Credit Counseling

Nonprofit
Provides: Financial Counseling, DMP
Fees: Budgeting and Financial Counseling - Free; DMP $5 to $50 per month, depending on number of creditors and amounts owed.
Contact Address: 1644 Concourse Drive, Rapid City, SD 57703
Phone: (800) 888-1596

First BK Credit Counseling

Nonprofit
Provides: Pre- and Post-Filing Courses for Bankruptcy
Fees: Bankruptcy Pre-Filing Course - $14.95; Post-Filing Course - $9.95
Contact email: support.firstbk.com
Phone: (844) 399-0377

Advantage Credit Counseling

Nonprofit
Provides: Credit Counseling, DMP
Fees: Budgeting and Credit Counseling - Free; DMP - Initial Fee $50, Monthly Fee - $5 to $50 depending on number of creditors.
Contact: 2403 Sidney Street, Suite 400, Pittsburgh, PA 15203
Phone: (866) 699-2227

Delray Credit Counseling

Nonprofit
Provides: Credit Counseling, services other financial services' DMP
Fees: Financial Counseling and Education - Free
Contact Address: 5300 W. Atlantic Ave., Suite 200, Delray Beach, FL 33484
Phone: (800) 982-8445

Access Credit Counseling

Nonprofit
Provides: Credit Counseling and Education (Does Not Offer DMP), Bankruptcy Courses
Fees: Counseling and Education Services - Free; Bankruptcy Pre-Filing Course - $25, Post-Filing Course - $15
Contact Address: 633 W 5th Street, Suite 26001, Los Angeles, CA 90071
Phone: (800) 205-9297
What to Do Next
Now that you've recognized you have a problem with credit and have considered the option of credit counseling, it's time to act. You might wonder, "Where can I find non-profit free credit counseling near me?" It's easy to get information on reputable credit counseling agencies in your area. However, there's no need to confine yourself to your town or state. Many agencies have offices around the country if you would like to sit down with a credit counselor face-to-face.
You can also get credit counseling online through a counseling service like Better Help. You can talk directly to your counselor via video chat or on the phone. You can even discuss your financial woes in a private chatroom shared only between you and your counselor. You can do the counseling wherever you like if there is an internet connection available. There's no time like the present to put an end to your suffering. Start now to begin making changes that can create a much more stable and secure life for you now and in the future.
---
Previous Article
Making The Decision: How Discernment Counseling Can Help You
---
Next Article
What Does IPC Stand For? The Definition And More
---
The information on this page is not intended to be a substitution for diagnosis, treatment, or informed professional advice. You should not take any action or avoid taking any action without consulting with a qualified mental health professional. For more information, please read our
terms of use.