Free Online Counseling Services For Chronic Mental Health Symptoms: What's The Catch?
By: Marie Miguel
Updated August 27, 2020
Medically Reviewed By: Stephanie Beebe, MSW, LISW-S
Introduction
If you suffer from chronic mental health symptoms and can't afford to get treatment through traditional therapy or medication management options, you may find yourself searching online for 100% free online counseling services.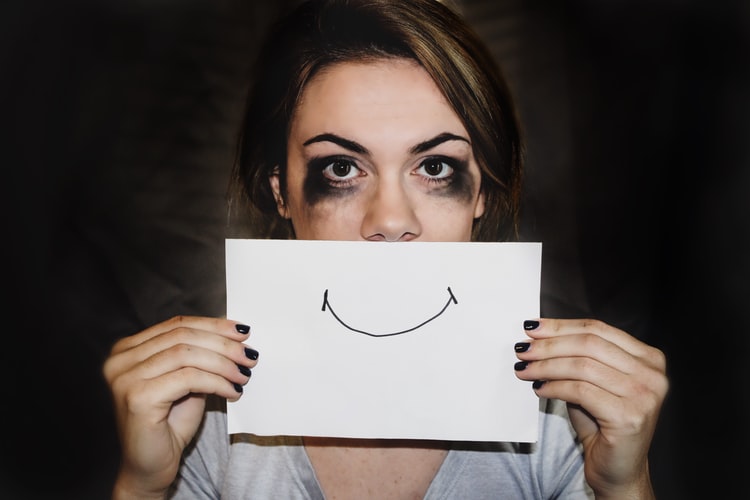 Source: unsplash.com
Free online counseling services offer clients who are interested in learning about distance therapy and counseling services online, an introduction to online therapy. Free counseling services online like group therapy sessions, community forums, web articles, and other free resources aren't intended to act as a stand-alone solution for serious mental health issues.
However, there are some benefits to using free online counseling options. In this article, we give you the real scoop on free online counseling, talk about why more people are seeking distance therapy options online, and answer the question, "what's the catch?"
Free Online Counseling - Where To Find It
People may search for free online counseling for depression to find relief for their symptoms of depression, anxiety, post-traumatic stress disorder (PTSD), and other chronic mental health conditions. The most common reason that people search for free counseling chat-based services online is that they aren't aware of any other low-cost or affordable options for online therapy.
There are a few services that offer free online support for depression, anxiety, and related disorders for teens, adults, couples, and children. Sites like 7 Cups of Tea offer 100% free online counseling services with trained listeners that are available to clients 24 hours a day.
Free online counseling chat services like 7 Cups introduce clients to the world of online counseling by providing basic free counseling services. After using free services, clients have the option to upgrade to gain access to a wider variety of online mental health care services like audio and video sessions with licensed counselors and therapists. Clients who have chronic mental health issues or ongoing mental health challenges normally opt to upgrade and gain access to ongoing paid therapy sessions with licensed counselors and therapists.
Affordable Alternatives To Traditional In-Office Therapy
Today's chronic mental health sufferers are seeking free online counseling as an alternative or supplement to in-office therapy. Clients are looking for relief to mitigate the symptoms of depression and mental health-related symptoms that can leave mental health clients feeling isolated and confused. Today's technology allows for clients seeking free mental health services online to easily connect with online therapy and counseling sites that offer these services.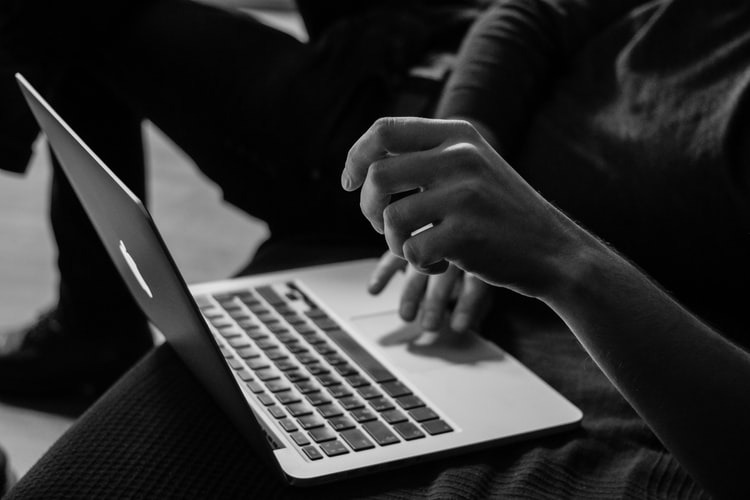 Source: unsplash.com
Free online counseling sessions are conducted via phone, audio, chat, video, and SMS messaging (on most platforms). Some online therapy platforms offer free unlimited counseling sessions via SMS messaging, which is also called texting therapy. Messaging therapy is one of the most popular forms of online therapy as clients can chat with and leave messages for their online support person to read and respond to in real-time.
Online counseling options provide clients with an inside look at what more in-depth counseling or therapy services have to offer. Free services act as a steppingstone and offer an introduction to the world of online therapy for people who are skeptical about taking part in therapy online. As more people are becoming aware of the importance of mental health, more services are becoming available, including telehealth based services.
Who Seeks Counseling Online?
Individuals may seek online counseling for depression or other issues like anxiety that are having a negative effect on their daily lives. People who suffer from anxiety and depression may face daily issues with a lack of motivation, low energy, and unexplained feelings of sadness or guilt.
Couples In Crisis - couples who have been having relationship issues that may be leading to separation or divorce often seek free online counseling chat to get advice and learn new communication skills with the hopes of saving or improving their intimate relationships and marriages.
Families - Relationships with family members and friends are confusing and overwhelming at times. When families in crisis find they have issues they can't resolve, they may seek online counseling options as a way to resolve family issues.
Adolescents And Teens - Today's teens and adolescents are also logging on to take part in free counseling for teens. Many online platforms are dedicated to providing online services and support to teenagers who are facing challenges as they grow into healthy adults.
Dating And Intimate Relationships - Singles and couples are turning to free online counseling services to get support along their dating and relationship journey. Today's online counseling platforms provide dating advice, resources, and relationship therapy for couples in all dating communities, including the LGBT community.
Religion And Faith - People who are having issues related to religion and faith can also now log on and ask the pertinent questions as they relate to their spiritual journey in their search for understanding their faith.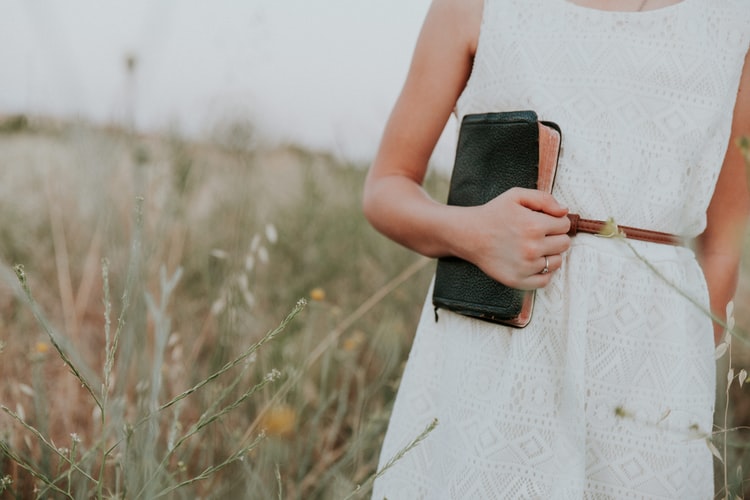 Source: unsplash.com
As you can see, people are now able to logon from the comfort and privacy of their own homes and get real answers to the deep questions and concerns they have that may be keeping them from living their best lives.
Benefits Of Online Counseling
Online counseling services opens up the world of counseling, self-help, self-healing, and exploration to people who normally wouldn't have had the opportunity to participate. Let's look at some of the reasons why people are choosing online therapy over traditional therapy, starting with comfort and privacy preferences.
Comfort And Privacy - The biggest draw of online counseling services for many people in the comfort and privacy factor. Individuals, couples, and families can now logon as groups or individually to attend distance therapy sessions with mental health providers including family therapists and counselors.
No Commute - Visiting your counselor or therapist online eliminates the need for today's online therapy clients to have long commutes to get to in-office therapy appointments. The time that is saved on the commute alone gives online mental health clients back hours of their lives - while still having access to the service and support options that they need from home.
Unlimited Options - Online therapy clients often enjoy the benefits of having 24-hour access to distance therapy and messaging therapy sessions. Popular therapy platforms like BetterHelp offer clients the option to subscribe for messaging therapy where they can gain access to critical advice and guidance from licensed therapists in real-time.
Flexible Scheduling - Taking part in therapy sessions online in an always-on environment provides a wide variety of scheduling options for clients who attend therapy online. Clients can schedule therapy sessions at their convenience (and that of their therapist) any time of the day or night.
Affordable Therapy Options - Getting started with online therapy is affordable and easy. Online therapy costs start as little as $35.00 a week with leading therapy sites like BetterHelp. In some cases, behavioral health insurance benefits from major health providers like Blue Cross Blue Shield may provide reimbursement options for online sessions with licensed and certified therapists.
Ease-Of-Use - Using online therapy platforms is as simple as having an internet connection and a compatible device. Online therapy platforms support devices that clients normally already own, like desktops, laptops, tablets, and mobile devices. No special equipment is required to get started. Therapy platforms walk clients through step-by-steps and most clients complete the registration process in just a few minutes.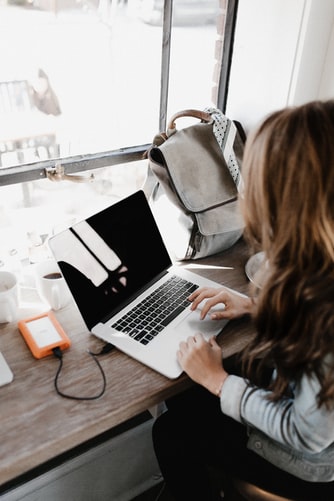 Source: unsplash.com
Free Online Counseling - What's The Catch?
Now that you've learned more about why people are choosing online therapy, it's up to you to decide if free or affordable counseling options online are the right fit for you and your family. The benefits are plenty, and the limitations are few. If you're serious about improving the quality of your life by taking better care of your mental health, free options are a great way to get you started with online therapy.
There isn't a catch. Free online therapy services are not as in-depth as affordable subscription therapy options and those covered (or reimbursable) by health insurance. However, having access to expert advice and resources and a neutral third-party point of view may be just the thing you need to give you the confidence you need to make better decisions and increase the positive outcomes in your life.
Choosing to attend therapy can be a scary decision. However, you have to ask yourself the important questions to get to the bottom of what made you consider choosing online therapy in the first place. Has your life gotten out of control? Are you feeling overwhelmed and not sure of what steps to take next to improve your circumstances?
Final Thoughts
It's important to be honest with yourself about the answers to questions like those above. Only you know the real answer. The next thing to do is to decide. Decide if you want to change the current circumstances of your life or if you want to keep going on the current path that brought you here in the first place.
The benefits of attending therapy in a traditional in-office setting or online counseling often outweigh the risks. Would you rather have the guidance of a licensed certified and trained professional, or keep flying blindly or your own? Help is available if you're ready to improve the circumstances of your life.
If you're ready to get started with online therapy from licensed and certified mental health professionals, contact one of the expert team members at BetterHelp.com for details on how to get started living your best life today!
---
Previous Article
Why Today's Couples Are Seeking Free Relationship Counseling Online
---
Next Article
Warning Signs Of An Abusive Counselor
---
The information on this page is not intended to be a substitution for diagnosis, treatment, or informed professional advice. You should not take any action or avoid taking any action without consulting with a qualified mental health professional. For more information, please read our
terms of use.