How Can Career Counseling Help Me?
By: Tanisha Herrin
Updated January 13, 2021
Medically Reviewed By: Deborah Horton
We've all been there – you hate your job, or your career's stalled. You may want to start your own business but don't know how. Or you may love your job, but your ambition and bottom line are saying you need better opportunities.
Career counseling can help you make heads or tails of your career development by getting answers to questions about personal interests, skills strengths, and how to achieve your goals.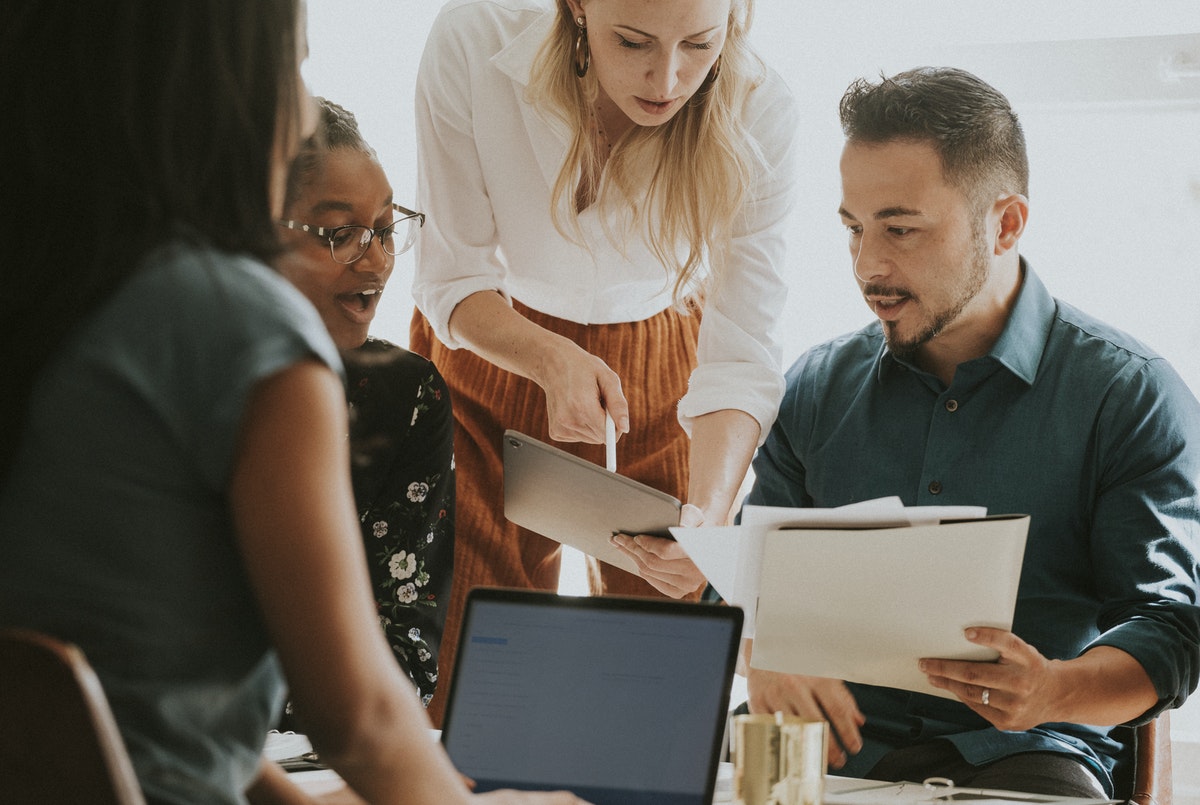 Source: pexels.com
Why Get Support for Understanding Your Career Choices?
Americans spend approximately one-third of their lives at work, and according to a 2014 study, only 52.3 percent of people are happy with their jobs. If an individual is unhappy with their career choice, that could lead to anxiety, depression, physical health issues, mood changes, and other issues. Career development is a lifelong process that includes developing skills, interests, and decisions that are influenced by heredity, personality traits, socioeconomic factors, etc. Career counseling allows a person to understand themselves and their role in the workplace to make educated life decisions.
In essence, career counseling builds the foundation for decision-making skills you need throughout your life. Career counselors help you identify your skills, goals, feelings, education, and continued development opportunities. They offer valuable knowledge about resources and information, helping you understand life factors that influence your aspirations in positive and negative ways. They help develop an overall plan for goal achievement. Career counselors come in the forms of school counselors, therapists, life coaches, business-incubator organization representatives, colleagues, family members, friends, and more.
Ways People Benefit from Career Counseling
You could reap several benefits of working with a career counselor to achieve your professional and personal goals. High school and college students who have worked with career counselors tend to achieve more of their goals because of structure and guidance. Individuals who have been in the workplace for multiple years could also benefit from a career counselor's advice and methods. Working with a career counselor could help you in the following ways:
Gain more knowledge.

You could choose to go back to school to get a new degree or certification, boosting your career and confidence. You will feel prepared and know the ins and outs of educational systems pertaining to your chosen field. If you're a high-school student or early college student, a career counselor could help you figure out the levels of education you will need for your chosen career.
Economic gains.

Career counseling could help you manage times of unemployment and be more productive. It could also cause you to seek more opportunities that expand your professional realm. You could make more money, depending on your career path. For at-risk high school students, career counseling can decrease the chance of lower incomes. When employers provide or support career counseling, it means they won't experience as much potential turnover.
Expand social connections.

You will feel more satisfied on the job and at home. You could also increase your networking skills and decrease stress and other work-related factors.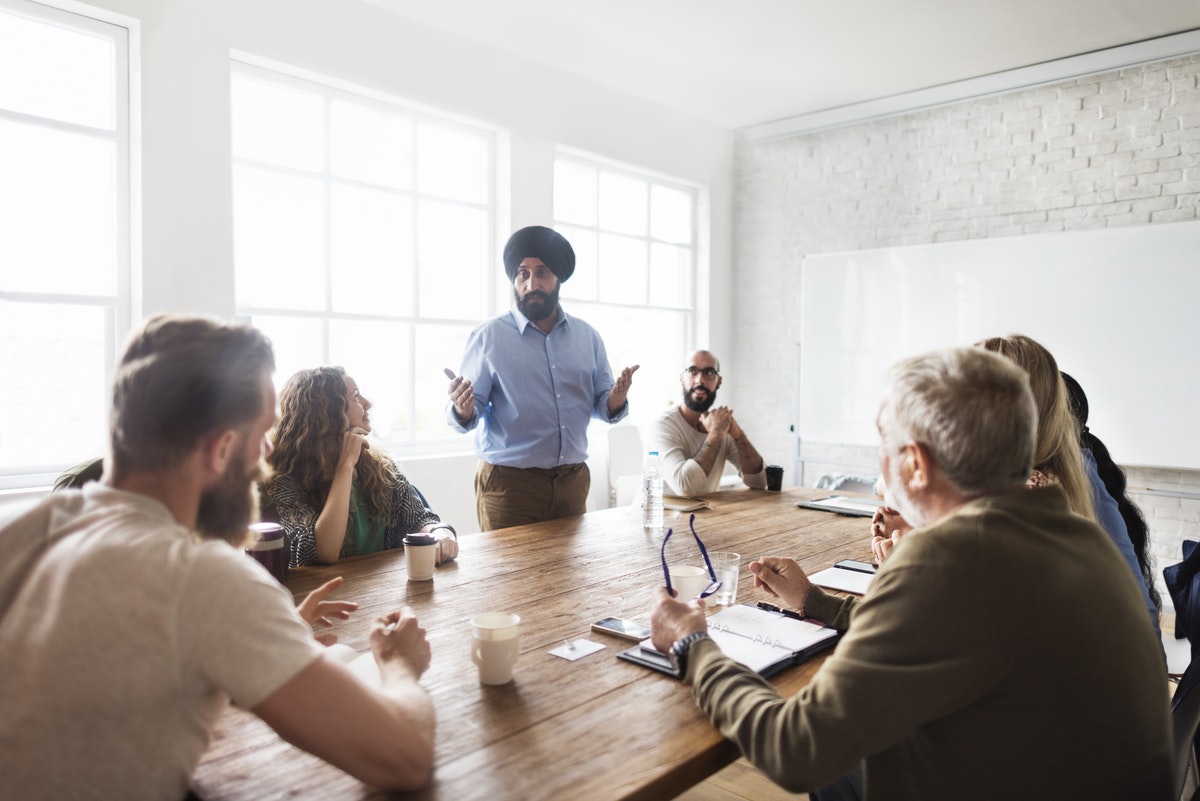 Source: pexels.com
How Career Counseling Helps Define Career Decisions
Several theories come into play when a career counselor helps clients choose which methods are right for them and their careers. People have been developing thoughts and practices on career counseling since the early 1900s.
Here are some examples of career counseling theories that shape our opinions and beliefs about careers:
Albert Bandura's social cognitive theory: We watch what other people are doing or not doing around us as well as thought leaders. Our human thought process helps us to make career decisions.
John Holland's theory of career choice: Careers are a marriage between our environments and personality types. We want to have a job with other like-minded individuals.
John Krumboltz's theory: It's OK not to have a plan; sometimes, unplanned occurrences can lead to career opportunities and growth.
Frank Parsons' theory: We match careers to our talents, skills, and personalities.
Donald Super's theory: People change over time, and so do their senses of selves and career goals.
Te Whare Tapa Wh? theory: Career goals can be associated with having good physical and psychological health.
Coaching theory: Individuals undergo consistent sessions to form a coherent, big-picture career plan.
A career counselor will determine the best method for a client or which mindset a client already has and how to build upon or change that theory.
What To Expect With Career Counseling
Career counseling helps you understand where to start whether you're a school graduate or employed in the workplace. If your school or workplace offers career counseling, take advantage of those opportunities. If they do not, search for a career counselor near you to help you wade through your career aches and pains, successes and goals. Keep the following tips in mind as you prepare for upcoming sessions.
It's a two-way communication process. The client has to be open to assessing strengths and weaknesses. Be upfront and honest about what you want and don't want. In turn, the career counselor must talk with the client to see the best available options based on interest, experience, skills, and ideas. Participate in the process. Your career counselor relies on you to give input rather than sit there passively waiting for answers. Career counselors will use theories and approaches to tailor your session. For example, if a person does not like talking with people they don't know, perhaps a telemarketing position wouldn't be the right fit. If someone expresses an intense love of animals, a career counselor may suggest veterinary medicine or working at an animal shelter.
Be realistic and honest about your career outlook. Sometimes outside pressures help us form opinions that are not our own. A parent could pressure their child to go into the same career path as them or one that will pay more money. Someone may have told you you're not good at something. Or maybe you are good at something and feel typecast and backed into a creative corner. Whatever the case, be honest with who you are and what you want to accomplish. Making your own decisions will ensure you are doing what you want, which will lead to more career and personal happiness.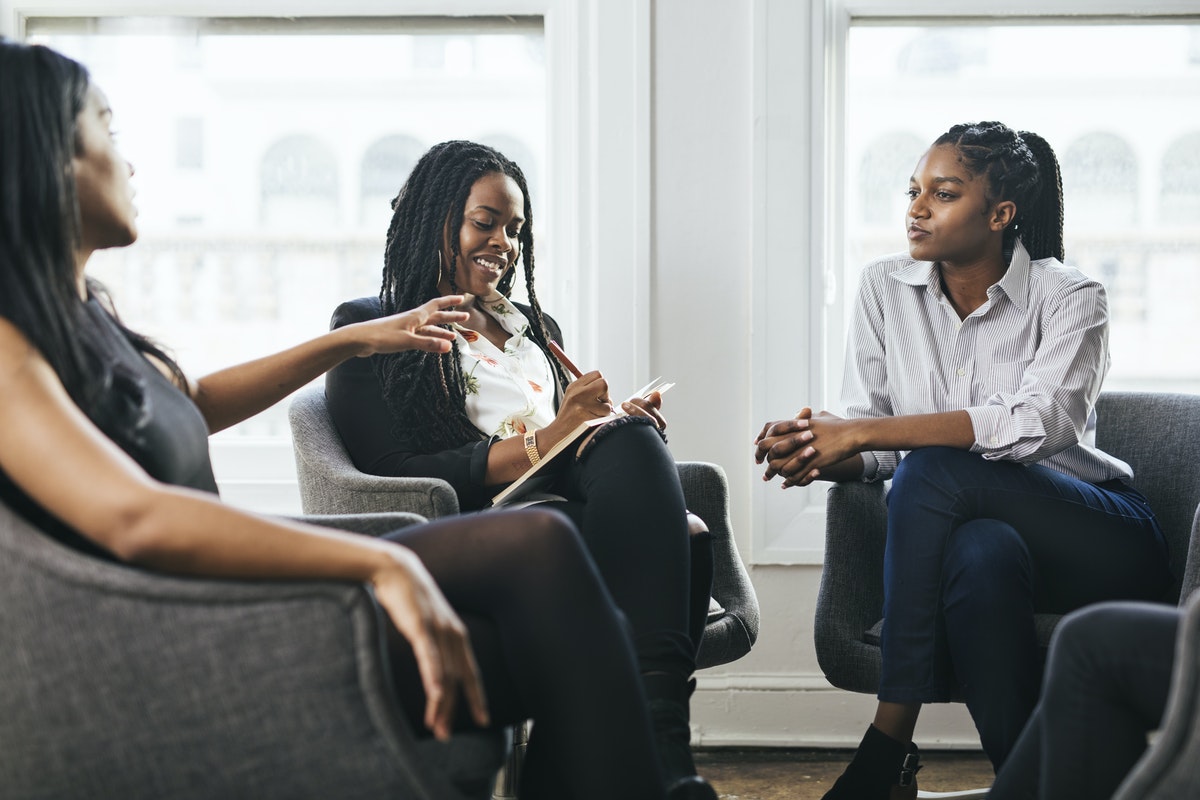 Source: pexels.com
Be clear about your goals. Before your meeting with your career counselor, have some goals in mind. If you need more direction and don't know which career path to take, make a list of your interests and skills. Your career counselor will work with you to formulate a tailored plan to help you reach your outlined goals and objectives. You will get more out of the process if you begin to think about what you're good at or want to learn more about.
Think about the following questions before, during, and after your sessions:
Which activities fulfill me?
What are my top five skills?
What skills do I want to improve?
What is my educational background?
Do I need to further my education?
How much money do I want to make?
Do I want to have a job where I help others?
Do I thrive in a structured environment, or do I like a flexible schedule?
Do I want to be my own boss?
What are my values and morals?
Do I want to work from home or in an office? Do I want to do fieldwork?
Do I need a stable job, or can I take more risks?
Other Actions To Consider
If you go into your career counseling session with an open mind, that will pay more dividends. What works for some people may not work for you but always be willing to try or at least have a conversation about a proposed change. You are talking with a career counselor to help you figure out your first career, a major career change, or suggestions on how to be a more effective employee. Be willing to make changes to your personal feelings and skills. Accept challenges. Think inwardly, which will help you make necessary changes for success.
Talk to people you know about your career options and actions you want to take to gain further perspective. You can connect with people in your desired field and get suggestions on how to make improvements or changes. If you are working for an employer, ask about career advancement options or other forms of support they offer to employers seeking career guidance.
Talk to a Therapist
A study found online career counseling to be as effective as face-to-face counseling. Fifteen university students participated in online career counseling, while 15 students had face-to-face career counseling. The result was that both modes of delivery for career counseling yielded similar results of advancing students' career development. Online therapy can also help with stumbling blocks to pursuing the career you desire. Some of these stumbling blocks are depression and social anxiety. An online therapist can show you steps how to manage these symptoms while offering emotional support and understanding.
BetterHelp Understands Career Development
Assess your career potential by working with a professional counselor with experience helping others discover their direction. BetterHelp has provided in-depth online counseling to people working in various industries seeking advice. Sometimes talking to someone about your goals and aspirations may bring new light on actions you can take from another perspective. If you're feeling anxious, confused, or frustrated about your current situation, or you want to discuss what could be holding you back from achieving the success you want, talk with an experienced counselor who cares. You will be able to meet with your counselor anywhere, from your home to even your car and at a time convenient for you. Learn a little more about online counseling by reading the following reviews.
Counselor Reviews
"I worked with Erin for a couple of months while dealing with a stressful transition and major career deadline. I felt like I was in over my head, and I was anxious and exhausted. I thought that we established a good rapport right from the start, and Erin had helpful things to offer me from the first few moments that we worked together. Erin is warm and intuitive, and she brought a great sense of humor to our sessions. Erin provided an excellent combination of affirmation, doable "homework," and helping me understand myself and my reactions to my situation better. I recommend Erin incredibly highly!"

"David has been my greatest support in navigating issues that were simply holding me back from being happy. Before working with David, I was suffering from anxiety due to relationship issues and career changes that were putting me in a bad place. We worked on everything step by step and I can say, with great gratitude, that I feel much stronger and happier now, after only a few months. I've managed to rebuild that strength in time with his help. He's also never missed a session and always went the extra mile to help with everything he could. Thanks, David!"

FAQs
What does a career counselor do?
A career counselor helps those who need assistance in all aspects of their jobs. These include the following:
They help anyone who wants a career change. Whether you're young or want to change your job later on in life, a counselor can help you find a job that is a better fit for you and help you with the career transition. Many people want to change their jobs but are too afraid to due to money or the hassle of a career transition. Career counselors can help.
Career counselors help not only those who want a new career or a career transition but also can help those who have an existing career. Career counselors provide career advance tips, career advice, and help those who have conflicts in their current career.
Career counselors can help with the application process. From assisting you in building a resume to getting those tricky application questions answered, career counselors are here for you.
If you know what career you want, you often have to deal with the gatekeepers of that career. You may not feel like you have enough connections or enough experience to get into the job. A career counselor can help.
For those who are young or reentering the job market after many years (ex. stay-at-home parents or caregivers), career counselors can assist you if you're unsure what job you want. Using career assessment and other techniques, they can help in choosing a career path when you're unsure of what you want to do.
These are just a few ways career counseling services can help.
How much does career counseling cost?
The cost of career coaching can depend on your needs and whether the counselor offers income-based deals. With that said, they do average about $75-$150 for an hour-long session. Plus, you may need multiple sessions to see results. Having career counselors who can cut you a deal is helpful because it's sometimes a catch-22. You need assistance in getting a career, and because you don't have a job, you can't find career counselors you can afford.
How effective is career counseling?
Career coaching and counseling can cost a pretty penny, so you may wonder if the counseling services they provide are worth it. One study gave some insight into career counseling's effectiveness and found that most people who had it had career success. This career success was both in the short term and the long term. Career counseling is more effective for younger people who may be unsure what career they want or how to break into the career they have chosen.
What is the purpose of career counseling?
The purpose of career coaching and counseling is to help those find a career or job. This could be finding a new career or job, transitioning career paths, or assisting those who want to address career concerns, such as advancements or conflict. If you have any career or job concerns, career counseling may be a wise decision.
What happens in career counseling?
When you think of career counseling, career advancement comes to mind. Be it a new job, a promotion, or anything else relating to your career, a counselor can help.
What happens in a session can depend on who the counselor is and what you're coming in for. They may test you, giving you an IQ test or personality test to help determine which career is a good fit for you. This is especially true if you're young or undecided about what career you want. They'll help you find your skills and help you find a career that is right for your strengths.
While career counselors may not be able to help connect you with a new job, they can help improve your application and increase your confidence to get that job of your dreams.
Is career counseling covered by insurance?
Those who specialize in career counseling are usually not covered by insurance, whether it's traditional counseling or online counseling services. For someone who may have insurance but not much money, this can be frustrating. Some counselors may have pro bono or sliding scale payments, meaning you receive counseling for free or pay a fee based on what you make, but this is not every case.
With that said, mental health therapists are usually covered. Sometimes, your problems at your job may be due to your mental health, and a therapist can help you. Even if not, these therapists are there to help you accomplish your goals.
Why is career counseling important?
Career counseling is important because everyone deserves a job that makes them happy. While some people may just want any job they can to make some money, career counseling also thinks about the future. Being trapped in a career you don't like can cause burnout, and people who specialize in career counseling can connect you to jobs where burnout is less likely.
Besides that, career counseling is important because it helps to resolve any conflicts you have with your current job. In a sense, it's like marriage counseling. You may need services to help you resolve any arguments you have with your coworkers and allow everyone to work together toward a current goal.
What questions do career counselors ask?
Career counselors are people who ask many questions. What they ask can depend on what you're going in for. Someone who wants a new career or is unsure of what they want to do may be asked various questions such as:
What talents do you think you're good at?
What is your preferred level of income to have a good life?
Does the place where you live offer the career opportunities you want? If not, are you willing to travel?
How much experience do you have? Do you have any soft skills that you can market to potential employers?
What are your values? Does the career you want to fall in love with those values?
Someone who wants to transition their career may be asked questions such as:
What obstacles are preventing you from transitioning to the career of your dreams?
Do you feel like you're ready to try a new career?
Are you willing to move to do so?
For those looking for career management, here are a few questions a career coach may ask you:
What do you like about your job? Dislike about it?
What would you like to see in your career? What is your goal? How can we address career advancement?
These are just a few questions you may be asked. This can help you find the right counseling services for the job.
Conclusion
Get your career goals on track by considering the tools and resources covered in this article. Whether you want to change careers or explore advancement opportunities, a career counselor can assist with assessing your options. Get started today by working with someone who wants to help you achieve career success.
Previous Article
---
Previous Article
The Benefits Of Family Counseling
---
Next Article
What Is A Guidance Counselor?
---
The information on this page is not intended to be a substitution for diagnosis, treatment, or informed professional advice. You should not take any action or avoid taking any action without consulting with a qualified mental health professional. For more information, please read our
terms of use.