There are many resources for people living with depression. Did you know there are even support groups? Depression support groups are unique settings where you can meet others who are also experiencingdepression. When you join one of these groups, you can learn what others do to cope with their symptoms and how they make sure that depression does not run their lives. Most importantly, you'll know you're not alone because you'll be surrounded by people who understand.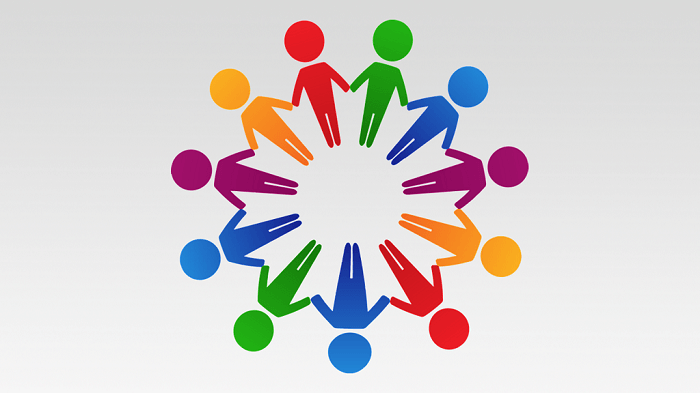 Unsure If A Depression Support Group Is Right For You?
Source: friedensdorf.de
How Depression Support Groups Work
In a depression support group, you can meet with both a licensed therapist and other people who are experiencing the same difficulties as you. Being part of a group like this will show you that you're not alone in your challenges. It can also help you learn new skills that might help you feel better.
These groups are usually led by a therapist or counselor, although some support groups may be led by a pastor, minister, or a depression survivor. The group is a place where you can talk about any challenge you may be facing. Then, each person in the group can contribute by sharing a similar story when they can. They'll try to provide helpful tips when you need them, and you'll do the same for the other group members.
What To Look For In A Depression Support Group
Depression support groups vary by location, and it's important to find one that suits your needs and preferences. Below, you'll find characteristics to consider when you're looking for a high-quality support group.
Led By A Professional
When you begin looking for a support group, decide what kind of leader you want. Often, this will be a licensed professional. When someone with these qualifications leads a support group, you can be certain you'll come away from the group with real solutions that you can put into practice. Other participants in the group may have coping mechanisms that seem to work for them, but their tips may not be healthy for you under certain circumstances. Having a professional who can weigh in and guide the conversation will help you get the most out of the experience.
On Track Discussions
A trained professional can also ensure the group stays on track. For example, it's perfectly acceptable to discuss how depression affects your relationship with your husband, but it's not necessary to complain about the things your husband does or doesn't do around the house. When everyone maintains a helpful mindset, conversations stay focused on presenting problems and finding solutions instead of simply venting about unrelated issues.
Confidentiality
In a depression support group, it's particularly important to maintain confidentiality so everyone feels comfortable sharing their struggles. The leader should bring this up often. Furthermore, if the professional leading the group wants to use information as part of a study or research, they should make this clear and have you sign a release in the beginning. It's okay if you don't feel comfortable doing so and therefore choose not to participate. You can find another group that works for you. A certain level of trust needs to exist between members and the group leader to ensure that everyone in the group can participate.
Empowerment And Accountability
The best depression support groups are not just places to come together and talk about depression. They should help each member find solutions, too. As such, it's important for the leader to empower you and the other participants to make real changes in your lives.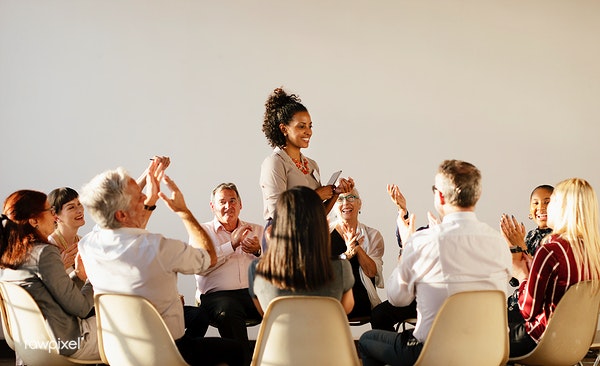 Source: rawpixel.com
Finding The Right Depression Support Group
Finding depression support groups in your area can be fairly easy, especially if you're already seeking treatment with a therapist or psychiatrist. You can do a basic internet search for "depression support groups near me," but you may need to do more research to find support groups that are not advertised online. The best way to find a good support group is to talk to your current therapist about your options. They should have a list of local support groups led by licensed professionals.
You can also find depression support groups through referrals from friends and family, but you may not want to attend the same group that they attend to maintain your privacy and confidentiality. You can make this decision by thinking about how comfortable you are having familiar faces at your group sessions.
Consider Online Options
If you live in a rural area, finding a depression support group may be difficult. Even if there are a few options, you may have trouble finding a support group that meets at convenient times, or you may feel like you know too many people in the group.
When you can't find a local support group that meets your needs, you should know that there are online options available. These include online support groups and support forums. An internet support group works kind of like a chat room, but otherwise it's similar to an in-person support group that's monitored or led by a professional. Alternatively, most depression support forums are not monitored by professionals, nor are professionals likely to contribute. These forums may simply be a group of people with depression who come together to talk and support each other.
Studies have found that internet support groups can be effective in relieving symptoms of depression. These studies show that many people who opt for online depression support participate in these groups for up to five hours per week, which is much longerthan they would participate in an in-person group.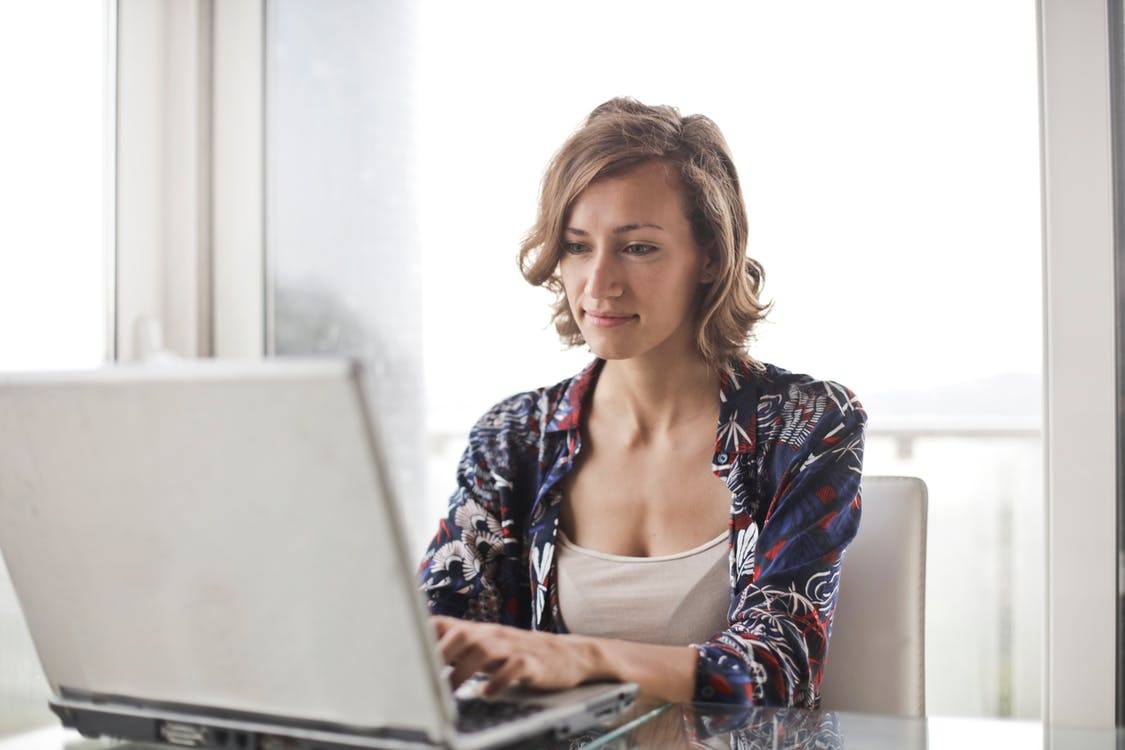 Unsure If A Depression Support Group Is Right For You?
Source: pexels.com
When looking for an online depression support group, you should look for the same elements that you would look for in an in-person group. Make sure that it's led by a therapist or counselor, and that this professional weighs in on the conversation. In addition, make sure the site is secure, so your privacy is protected. Finally, make sure all participants are helping one another through supportive feedback and comments.
Try Multiple Groups
If you attend a group and it doesn't seem like the right fit, don't give up. Every group is different. When you first attend a group meeting, you may not like the vibe or feel comfortable with the leader. Perhaps you don't trust the participants. In any of these situations, you will get little out of the group. However, if you look elsewhere, it's likely you'll find another group that will meet your needs. Consider attending a variety of groups until you find the one that works for you.
Participate When You're Ready
Don't feel pressured to participate right away. When you're new, you might want to sit back and listen for a while to soak up the information that's being presented. Once you feel comfortable adding something to the conversation, feel free to speak up. Many people attend several sessions of a support group before they actively participate.
Consider Online Therapy
Research shows that online therapy platforms can be a powerful treatment option for people living with depression. In a study published in the Journal of Medical Internet Research, the effects of online counseling on symptom of depression and anxiety were examined. Treatment was in the form of a 12-week online cognitive-behavioral therapy program with the goal of reducing symptoms within 9 months. Researchers found that the program successfully reduced depression symptoms in participants at a 9-month follow-up. Cognitive-behavioral therapy is a widely accepted form of counseling that works by helping individuals better understand the negative thoughts underlying their symptoms.
Should your depression make it difficult to get out of the house or should you have a busy schedule, you may want to try online therapy. BetterHelp has counselors who are available to meet with you from the comfort and privacy of your own home (or wherever you have an internet connection. A licensed counselor can help you determine if a support group is right for you as they guide you on the path to better mental health. Read below for some reviews of BetterHelp counselors from people experiencing similar issues.
Counselor Reviews
"I put off finding a therapist for a long time. I dreaded my first conversation with Neil and all the awkward, clunky explanations I'd have to give about my depression and anxiety. All of the things that felt like dirty little secrets that caused me so much pain. But I was so pleasantly surprised by the way Neil accurately picked up on what I was saying and gave me more insight into how my brain was working. It made my issue feel so much less of a personal problem and more of a universal problem we could examine together. He always gives me a thoughtful response within a day or two any time I send a message. I actually think we've made more progress in between sessions just by being able to communicate things that are coming up in real time. Neil is intelligent and kind. I really appreciate his communication style and highly recommend him."

"Tamera is straightforward and supportive. She's not afraid of pointing out what to work on and give you the right tools immediately. It is highly personalized just for your unique symptoms and situation! Tamera helped me manage my depression and anxiety and I became more empowered to have more control in my life. I feel a lot happier."

Conclusion
Depression support groups have helped many people learn to manage their symptoms and live a happier life. If you'd like to give it a try, reach out to a licensed therapist to find a group that fits your life today. Remember that you're not alone. You can overcome any obstacle that depression sends your way. With the right tools, you can get back to a life you truly enjoy. Take the first step today.