The connection between depression and isolation stems from the impact of each condition that is experienced by the individual. Many people who experience depression also have a tendency to isolate themselves as a result. Likewise, ongoing isolation can contribute to or worsen the existence of depression. It is helpful to be aware that, while depression and isolation can exist as separate entities, they are also very much intertwined. However, before anyone can truly understand the links between depression and isolation, it's important to fully grasp these entities individually.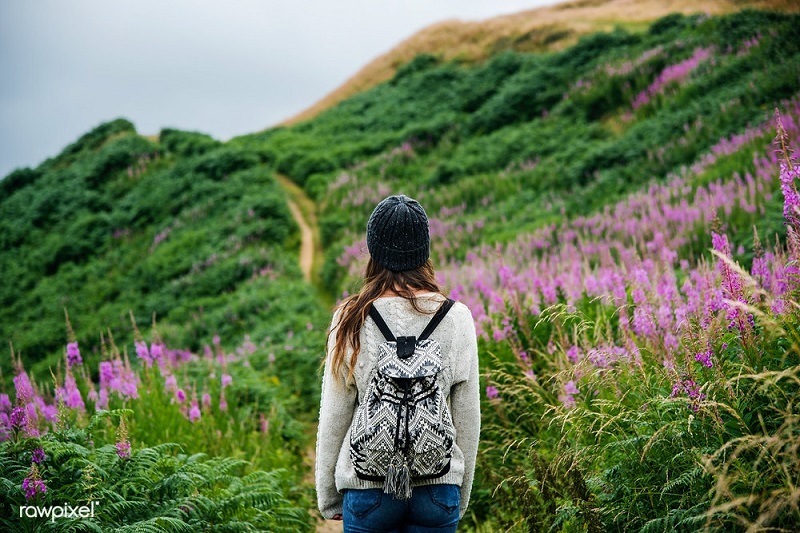 Feel Like You Need More Companionship In Your Life?
An Overview Of Depression
Mayo Clinic defines depression as a "mood disorder which causes a persistent feeling of sadness or lack of interest." Depression has a way of creeping up on people and can easily impede their ability to successfully function in the world. This type of mental health issue has the power to impact a person's mental, emotional, and even physical wellbeing. It goes without saying that depression can be extremely harmful, especially if it lasts for long periods of time without the individual getting the help they need. Being fully aware of depression and all that it entails can help people to prepare themselves accordingly.
Symptoms
There are a variety of symptoms associated with depression. Some of the most common symptoms include, but are not limited to, headaches, anxiety, fatigue, and a lack of interest in activities which the individual normally enjoys. Individuals who are going through depression are also susceptible to extreme losses or gains in weight, concentration troubles, and even thoughts of suicide. (If you or a loved one are experiencing suicidal thoughts, reach out for help immediately. The National Suicide Prevention Lifeline can be reached at 1-800-273-8255, and is available 24/7.) It goes without saying that depression can be a very heavy burden for people who are going through it. Symptoms of depression can vary in degree, and have a tendency to worsen and intensify over time. This is why dealing with depression as soon as it arises makes such a significant difference.
Causes
There is no one specific cause of depression. However, there are a variety of factors which are linked to the development of this particular mental health issue. Environmental and hereditary factors can play a role, as can an individual's brain chemistry or exposure to trauma. It is not uncommon for people to develop depression when they are in situations that stress them out or wear on them emotionally.
Furthermore, depression can manifest when someone is related to an individual who has struggled with this issue. Certain people are more susceptible to depression than others. This can happen for so many reasons, but exposure to trauma can play a role. A person's likelihood of experiencing depression increases when they fall into multiple risk factor categories.
Treatment
In the majority of cases, treatment for depression ultimately boils down to some manner of therapy or medication. Therapy, including cognitive-behavioral therapy and other forms of psychotherapy, is one of the most common and effective methods of treatment. Sometimes medication alone will suffice; in other situations, a combination of medication and therapy may help someone who is working to manage depression. It's important to note that any treatment for depression should be administered by a doctor or therapist.
An Overview Of Isolation
Isolation can be more dangerous than most people realize. Human beings are inherently social creatures and we're wired to interact with other people. When this doesn't happen, that opens up the door to various mental and emotional health issues. In the most extreme cases, when someone has consistently lacked interactions with others, the brain can begin to manufacture experiences with others in order to combat habitual isolation.
Why Do Some People Experience Isolation?
There are a number of reasons an individual may experience isolation. In many cases, these reasons include being around the wrong people, feeling like an outcast, or even shutting oneself off from others. Not everyone is isolated by force of others. Sometimes, when individuals feel heightened stressed, they may alienate themselves from other people. This can happen under various circumstances, and is generally unhealthy. When someone is experiencing high stress levels, it's important to lean on social support networks.
The Connection Between Depression And Isolation
As previously stated, the connection between depression and isolation stems from the impacts which human beings experience. Neither depression or isolation are healthy or conducive to living a healthy, positive, or constructive quality of life. This is why there are various measures which are designed to help individuals to overcome depression and isolation. However, a person who is regularly depressed or isolated from other human beings is bound to experience some negative results after a period of time.
Damage To Interpersonal Relationships
Depression and isolation have a tendency to warp an individual's outlook on life. This is why interpersonal relationships can take often take a hit when someone is struggling in one or both of these issues. Healthy interpersonal relationships are largely built off of trust, communication, and mutual respect from one another. Some people may take it personally when someone whom they considered to be a friend no longer associates with them or loses interest in shared activities which were once enjoyed. Unfortunately, these people may also miss the signs that someone is dealing with mental health issues, hence why they're not acting as their usual selves. Mental health issues are never your fault. It's important to note that you should never feel ashamed or pressured to open up to your loved ones. However, it can help them understand why you can't spend time together.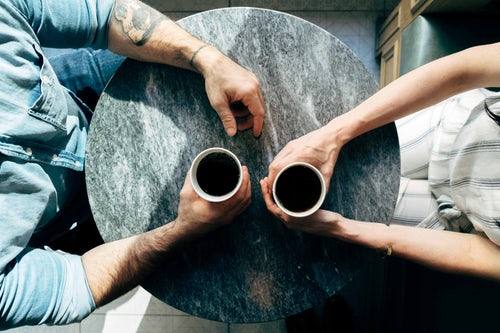 Low Self-Esteem
An individual who experiences depression and/or isolation may also have low self-esteem. This is quite common, as depression tends to wear on people and can cause them to devalue themselves. Isolation can also have the same effects, especially after extended periods of time. After adapting to unhealthy, frequent isolation from others, some people may believe that they are unworthy of being in the company of others. Isolation may even be used as a form of self-punishment, especially if it's combined with depression. Obviously, this dual state of negativity is extremely harmful to any person's wellbeing on multiple levels.
Tough Times
Many people fall into the trap of depression or isolation due to tough times and challenges they are experiencing in life. This does not mean that every person who struggles in life will go through depression or isolation, but the likelihood increases. Furthermore, a person who is consistently stressed or emotionally drained may struggle to look at things from an objective standpoint. This can also increase the vulnerability to depression or isolation. It's normal to experience challenges or tough times, but the ability to work through these things in a healthy manner is what ultimately makes the greatest difference in the end. A licensed therapist can help you cope with life's challenges in healthy ways.
Other Commonly Asked Questions
Is self isolation a symptom of depression?
Why do depressed people become isolated?
Why do people isolate themselves?
What does isolation do to mental health?
How do you deal with someone who is isolating themselves?
Is self isolation a coping mechanism?
Is isolation a trauma?
What isolation does to the brain?
How long does it take to go insane in isolation?
What happens to a human when they spend too much time alone?
Unresolved Trauma
There are many scenarios where depression and isolation can manifest as the symptoms of unresolved trauma. This is more common than many people would like to believe. The issues which are not addressed and properly dealt with have a way of lingering and manifesting in other undesirable ways. If you are feeling depressed and lack interest in being around other people, yet cannot explain why, this may be a sign that there are unresolved issues from your past which are coming back to haunt you.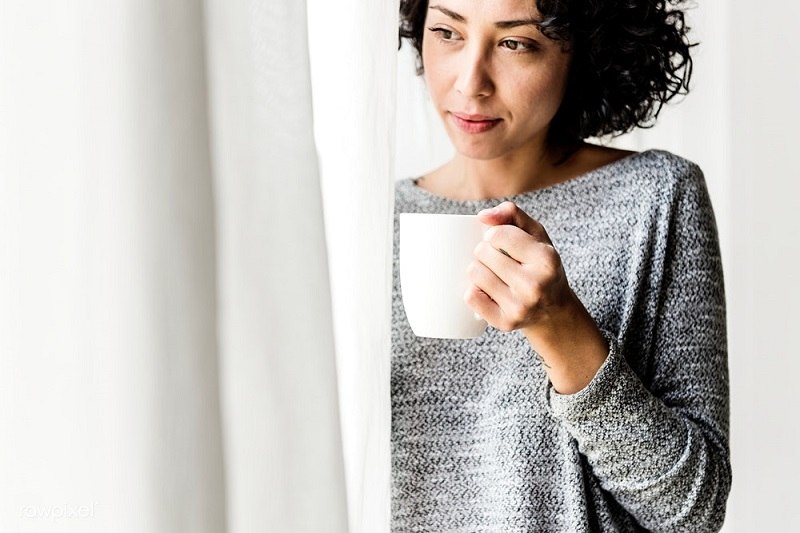 Feel Like You Need More Companionship In Your Life?
Overcoming Depression, Isolation And Other Mental Health Issues
When someone is faced with depression, isolation, or a different mental health issue altogether, it can be very easy to feel trapped. However, it's always important to remember that overcoming obstacles is possible. It may take time and there may be certain roadblocks, but it can be done. Living a healthy lifestyle, pushing yourself to interact with others (even if said interactions are minimal), and having the willingness to push forward always makes a difference in life. Understanding the various links between depression and isolation is also advantageous and makes a difference in many lives.
No Shame In Asking For Help
One of the most common misconceptions about struggles with mental health is that people have to go through them alone. This is simply not true. There is nothing wrong with asking for help or realizing that you can't do it all on your own. In fact, feeling as though you have to do everything by yourself can often worsen depression and isolation. Regardless of how strong or capable someone is, everyone needs help sometimes and there's nothing wrong with admitting that. Knowing when to ask for help is always a sign of strength.
If you're unsure of where to turn for help or guidance, BetterHelp therapy can definitely be beneficial to you. Therapists from BetterHelp understand that depression and isolation present unique challenges, as do other mental health issues. This is why we want to be there for you and ensure that you are not alone. Having the right support system always makes a difference, but this is especially imperative during challenging times.
At the end of the day, you have the ability to overcome any challenge or obstacle which presents itself to you. Sometimes, when people are going through depression or isolation, they feel like they can't get through it. Therapy with BetterHelp will not only prove that you can get through whatever you are going through, but it also proves that you don't have to go through it on your own.
Frequently Asked Questions (FAQs)
Why do people isolate themselves?
Social withdrawal or social isolation can be a symptom of depression. Other times, isolation is a result of external circumstances, such as geography, weather, or illness. Either way, isolation has a negative effect on mental health and behavioral health. Social anxiety, mental illness, substance abuse disorders, mood disorders, traumatic stress, health problems, behavioral health issues, and bipolar disorder can also contribute to a desire to be isolated.
How does isolation affect mental health?
Isolation can lead to depression or depressive disorders. Some of the mental health disorders that can result from isolation are depression, behavioral health disorders, substance use disorder, schizophrenia, anxiety, and dementia. Mental health issues can lead to difficulties such as missing work or not engaging with friends or family members — or to something as extreme as self-harm. (If you think you or someone you know may harm themselves, contact the National Suicide Prevention Lifeline at 1-800-273-TALK (8255) right away.)
Is there a link between stress and depression?
Increased stress levels can lead to temporary sadness or feelings of being overwhelmed. If these symptoms last longer than a few weeks or become more intense, those are possible signs of depression. The body's prolonged stress responses can also lead to physical illness and inflammation. If you think you are displaying warning signs of depression, such as feelings of hopelessness, social isolation, increased substance use, behavioral health issues, or extreme mood swings, contact a behavioral health care provider or licensed therapist.
Is it bad to isolate yourself?
There are some instances where social isolation is helpful, such as during illness or to prevent others from becoming sick. However, long-term social isolation has been shown to damage mental health and behavioral health, and even cause physical health problems. Loneliness and isolation trigger the body's stress and fear responses, which, according to health care experts, can cause inflammation and impair the immune system. Substance use can intensify the problem. Clinical depression can cause feelings of withdrawal. It can turn into a vicious cycle. Once someone who is feeling depressed isolates, then the depression can deepen, making it more difficult to go out and socialize. It's important to seek depression treatment or support groups if you notice signs of behavioral health issues such as withdrawal and social isolation in yourself or a family member.
Is it unhealthy to have no friends?
Some behavioral health experts believe that relationships are an actual biological need. Risk factors for isolation increase in older adults. Life changes, such as moving, retirement, or divorce, can lead to a loss of significant relationships. Major depression can occur without these relationships. It's important to seek the help of family members, behavioral health experts, or other mental health professionals at the first warning signs of mental illness. Depression treatment may include support groups or other forms of therapy.
What makes a person a loner?
Most people don't intend to be alone. Life changes, such as moving, divorce, retirement, or a family members' death can lead to loss of relationships. Social anxiety, mental illness, substance use disorder, behavioral health issues, mood disorders, trauma, health problems, and bipolar disorder can also contribute towards a desire to be isolated.
It's important to note that different people have different needs for social interaction. Some people prefer to see close friends once a week, while others need to engage with casual acquaintances and friends on a daily basis. There's absolutely nothing wrong with you if you gain your energy by being alone.
What does loneliness do to the brain?
Loneliness and isolation trigger cortisol, a fear and stress response in the brain. This can expand the blood vessels and cause inflammation. Health risks are greatly increased in this state. People experiencing loneliness are also at a greater risk for depression, behavioral health issues, post-traumatic stress disorder, obesity, or substance use disorder. Seek the care of a health care or behavioral health professional if you are experiencing depression as a result of, or along with, loneliness. Support groups are also available. Loneliness also triggers a fear response in the body, which can lead to physical illness and inflammation.
How do you overcome isolation?
It is important to find ways to reach out to others. Email, social media, or online calls with family members and friends are a good way to connect, if connecting in person isn't an option. Self-image can play a role in a desire to isolate. Positive self-talk and self-affirmation can counteract doubts about interacting with others. Alcohol or drugs are not a substitute for social interaction and can lead to substance use disorders. If you struggle with substance use disorder, call the Substance Abuse Mental Health Services Administration (SAMHSA) at 1-800-662-4357 (https://www.samhsa.gov/).
Find an activity that you enjoy that includes interaction with others. If isolation or loneliness is a symptom of depression, or leads to depression, seek the help of your doctor, behavioral health specialist, or licensed therapist.
What are 5 emotional signs of stress?
Depression. Behavioral health researchers have found a link between high levels of stress and depression.
Anxiety. Stress may cause anxiety disorders. Anxiety is different from depression and usually includes a strong feeling of dread.
Irritability and anger. Research shows a correlation between stress, anger, and depression.
Memory problems. Stress hormones may affect memory and the ability to concentrate.
Compulsive behaviors. Stress and addiction often go hand in hand. Stress-related changes in the brain may actually trigger addictive behavioral health issues such as eating disorders or substance use disorder.
What is the primary cause of depression?
Often there is not a singular cause of depression. Past trauma can lead to depression and anxiety, though sometimes there is no identifiable cause. Substance use is often associated with depression. Other contributing factors can be medication, health issues, chronic stress, illness, a family history of depression, major events, or other personal problems. There is evidence based on studies that have found reduced capacity to absorb serotonin in people experiencing depression. Depression is a complex illness that requires a therapist's or doctor's care.
What organs are affected by stress?
When stressed, the body releases cortisol, otherwise known as the "fight-or-flight" hormone. This can affect the immune system and cause health issues, including diabetes, cancer, and heart issues. The brain is also affected by stress. Prolonged stress can eventually lead to mental illness, such as depression, post-traumatic stress disorder, behavioral health issues, substance use disorder, eating disorders, and other mental health issues.
What does it mean to be emotionally isolated?
Emotional or social isolation is not our natural state, according to behavioral experts. Individuals who are isolated cut themselves off from contact with friends and family. Sometimes, this is a result of depression, health issues, or a life change. Other times, isolation leads to mental illness, due to the release of stress hormones during isolation.