I Need Someone To Talk To About My Problems – But Where Do I Turn?
By Sarah Fader
Updated March 24, 2020
Reviewer Wendy Galyen, LCSW, BC-TMH
I Wish I Had Someone To Talk To About My Problems
When you're suffering, it's natural to want to talk to someone about your problems. Everyone needs a listening ear sometimes. When you can't find someone to talk to, it can be painful. Understandably, you would want to vent to a friend or loved one about what you're experiencing. As much as others care, you are the one who ultimately has to handle your challenges. That might sound scary, but think of it as an empowering statement. You have the tools to change your life for the better. That doesn't mean you can't ask for help and you can. The dialogue about mental health is changing rapidly, and people are more apt to speak about their problems. There are many campaigns for suicide prevention and mental health awareness. You may be wondering why there are advocates for these causes. The reality is that depression can kill people. Suicide prevention helps save lives. It's not easy to talk about people ending their lives, but it's necessary. You would be surprised once you open up a dialogue about mental illness about the things you find out. You may meet someone whose loved one took their life. Suicide prevention is essential because when someone takes their life, it's tragic. Whereas if we engage in suicide prevention campaigns, we can save the lives of so many people. It's up to all of us to speak up about suicide and mental health. Part of that is getting people to see mental health professionals, including therapists.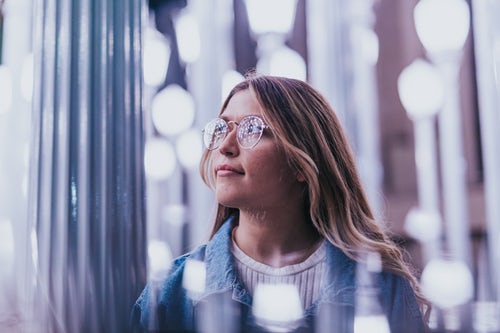 Source: unsplash.com
Managing Life Challenges
How do you cope when you have problems? The instinct is to find someone to talk about your problems with, but that's not always possible. If you could let loose about your issues, who would tell? Naturally, you talk to friends and family. In addition to confiding in the people close to you, there are other ways to find support. Going to counseling or seeing an online therapist can help you when you're suffering. Your friend isn't your therapist. It's essential to be careful when you're asking for support from those close to you. There's a balance between being a supportive friend and acting like someone's counselor. You want a friend to be just that, a friend. A therapist, on the other hand, is a dedicated mental health professional whose job it is to care for you. They want to help you navigate your problems. Many people in your position turn to mental health professionals to talk about their issues. Therapy helps people figure out how to get through tough times. According to the American Psychological Association, half of the American households have a family member in therapy or counseling. Seeking mental health treatment is an excellent way to manage your problems.
Talk To Someone Who Cares
Some people naturally open up about their problems. They seek out to find someone to talk to so they can feel better. They don't have an issue talking about what's on their mind, sharing what's going on in their lives, and (if necessary) asking for help. There are times when friends and family can offer great advice. There are moments when you need someone to listen to you. You don't necessarily want advice; you want to vent. That's when you turn to a friend or loved one to let them know what's going on. You might say, "I don't need you to fix anything. I want you to hear me." That's perfectly reasonable. You don't have to get the answers from your friends. You are responsible for your life. Your support system can help guide you, and be there to lend an ear, but they're not there to fix your issues. That's the work you will do in therapy. By working with a therapist, whether that's online or in your local area, you will find the coping skills to manage your problems. It's okay not to know what to do; nobody has all the answers. But, by taking that vital step to see a therapist, you're also harnessing control of your mental health.
Know When To Get Help
There's only so much that friends and family can do. Getting emotional support matters, and you're entitled to have your feelings heard and validated. There are times when a therapist can step in and help you develop coping skills to manage your life challenges. Let's say that you're suffering from constant panic attacks. You've talked to your loved ones about your anxiety, and though they empathize, they don't know how to help you with the condition. A trained therapist can help you learn grounding techniques to use when you're experiencing a panic attack. If you're interested in online therapy, there are many counselors at BetterHelp who understand how to help people manage anxiety. If you have a life challenge and you can't seem to solve it on your own, counseling can help. Your therapist wants to support you and your mental health. That's where BetterHelp comes in.
Source: pxhere.com
BetterHelp Cares
If, after reading this article, you're considering meeting with a therapist, we're glad. You can get the emotional support that you need. Finding a therapist is as difficult as looking for a great doctor. That's a great first step to helping yourself! If you're struggling with mental health issues, anxiety, depression, or dealing with a bad breakup, these are all problems that the counselors at BetterHelp understand. They want to help support you through these problems. You can talk to them about whatever challenges you're experiencing and get the guidance and empathy that you deserve. Friends and family are helpful at times, but there's something unique about confiding in a therapist about your problems. You deserve to have someone dedicated to working with you on your issues. That's how online counseling can help. Don't be afraid to reach out for help. The counselors here at BetterHelp are waiting to support you in the way that you deserve.
Counselor Reviews
"Rebecca has helped me sort out things and reflect on things in a way I have never experienced with a face to face counselor. I can be way more open thru messaging than in face to face, so this works perfectly for me. She addresses and helps with many different aspects at once. She sees the overall picture and helps me to do the same. The way I look at things has changed, and my quality of life and the quality of my children's lives have improved very quickly in a short time."

"My counseling experience with Jessica has been wonderful. Not only has she been kind and attentive, but she has also been encouraging and supportive. Even though we are in different time zones, it has never been a barrier for us to communicate. She would still respond to my text whenever she can. I'm grateful to have found her as my counselor as I no longer feel that I'm fighting alone."

You Are Not Alone
If you are thinking to yourself, "I need someone to talk to about my problems," but it seems that no one is out there to help: you are not alone. It is in human nature to need other people as friends, confidants, family, and co-workers. We are healthier when we socialize. We are more productive when we create positive relationships.
Yet, you may find yourself at a loss when it is time to find a listening ear. Just because people are friendly does not mean they have time to invest in listening to you talk about your problems or feelings. Everyone is busy with his or her own lives, and just because someone is your friend on Facebook or follows you on Twitter does not mean that they want to know about your issues. Even your real friends and family may not be the best choice for telling your problems to. They are somewhat biased, and sometimes, your well-meaning friends and family may even lecture you rather than giving practical advice.
If you feel disillusioned, you are not alone. In fact, as Generation X and the millennial generation, we can soon expect a complete collection of mature adults who are still disconnected on a personal level. According to one study,
the majority of young people don't feel emotionally invested in religion, politics, marriage, or even having a traditional family. These generations think that because they have over 500 friends on Facebook that they have over 500 people they can talk to when they want to. However, this is not the case, and they find that out when they try to find someone to talk to about their problems. It's great to seek peer support, but that's not always the answer to solving life's problems. Your peers can offer guidance, but they're not mental health professionals. Social media is an excellent place to network, connect with like-minded people, and talk about current events. It's also a great space to get peer support but remember that that isn't the same as therapy or online counseling. Young people can spend a lot of time social networking. For the older generation, they're less likely to be active on sites like Facebook or Twitter.
On the other hand, over 80 percent of millennials are active on social media, with a median average of 250 friends. This is where the young generation tries to connect, and often it is hit or miss when so much of social media is impersonal. When you do get peer support online, it's a great feeling. However, you might have difficulty connecting with the right people.
Sometimes, friends do not even see new status updates from their friends because of the new algorithm changes. Sometimes, the tone of a conversation is completely misunderstood. People can even become depressed when they see the "illusion" of their friends' successful lives on social media, assuming that because someone else is vacationing in Hawaii and having fun, their life at home is meaningless.
It's no wonder that many of us are even more depressed when seeking answers from social media. There is no filter
here, no professional guidance, and you may very quickly learn that your friends are often too self-absorbed to listen to your pain, nor do they care about helping you. It is not because they do not like you or because they are bad people. They have their own lives to live as you do. Talking to a therapist or counselor can make a significant impact on your mental health and overall wellbeing. That person is dedicated to helping you through tough times, whether you're seeing them online or in private practice. A therapist or counselor isa great choice for mental health providers who can support your wellness journey.
I Need Someone To Talk To About My Problems… But…
The problem is often that we need someone to talk to, "But…" as in, "But I do not want to go to a therapist." Or, "But I do not want to pay someone to hear me ramble on." People want to find someone to talk, but where can you do that? Online counseling is effective in treating many different conditions. Whatever your issues are, online therapy provides people like you with emotional support. You don't want to keep going on to your loved ones about your problems.
This is why online depression counseling can help. Traveling to meet a therapist in person is stressful and requires major effort; online counseling makes it easy to get help without obligation. There are anonymity and discretion in chatting online with someone who cares. You can choose which days a week you see your therapist. There's a lot of flexibility when it comes to scheduling sessions with an online therapist. You and your provider work together to pick which days a week you will see them. Another thing to remember is that many people have depression anxiety. What that means is they're nervous about how others perceive them when they're displaying a depressed mood. The truth is that therapy improves the lives of people. Online therapy is a great alternative to traditional treatment. It's affordable, flexible, and empowering. Best of all, when you seek professional online counseling, you receive leadership and guidance from a trained professional. Your emotional health is extremely vital. Online therapists are mental health professionals. These are not your friends or family, just throwing out ideas (which may be good or bad). Family and friends mean well and mainly have good intentions, but they're not mental health professionals. The therapists at BetterHelp are trained to help you improve your mental health. These are not life coaches, simply suggesting you do what your heart tells you. These are licensed therapists who can help you better cope with life and stress with specific solutions for your problems. There are many health resources online, and despite the prevalence of these sites, it's still hard to find quality providers. Think about how relieved you feel when you find a competent medical provider. Locating a great doctor is gratifying. Many health professionals aren't experienced with mental health. That's why it's important to find a doctor who cares about your whole wellbeing. When you find a great therapist, it's the same feeling. You will experience relief when you click with an online therapist. There are so many ways to find a therapist, and seeking one online is easy. Why not give it a shot? Get quality mental health services.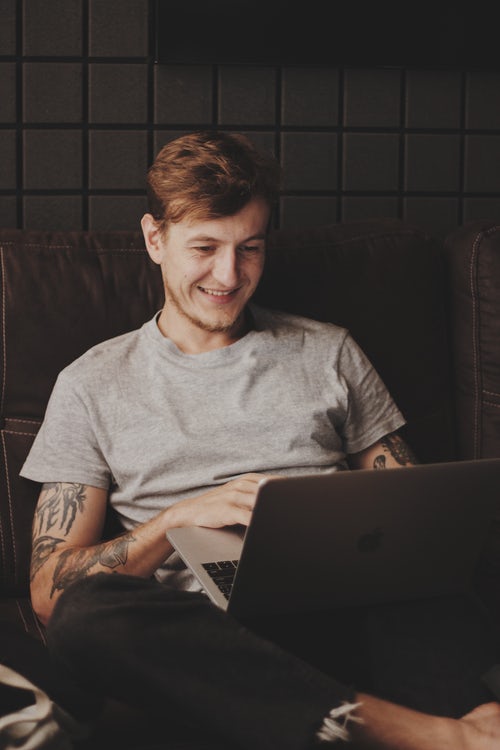 Source: unsplash.com
What Is Online Therapy?
Online therapy goes by many names such as mobile telemental health counseling, e-counseling, electronic therapy, mobile therapy, etc. These names cover the same general area - being able to talk to a therapist, counselor, psychologist, or psychiatrist from home. You may do this on via phone, email, texting, instant messaging, online chat rooms, and even using a teleconferencing or communication app.
This type of mental health treatment includes mental health evaluation and assessments, education, treatment plans, monitoring patients, and collaboration with clients and other medical personnel. The personnel may include psychiatrists, psychologists, therapists, counselors, social workers, nurses, physician assistants, and primary care physicians.
Is Online Therapy Effective?
What makes online therapy more effective than traditional therapy is that over 70% of those who need mental health treatment do not get it. Why? Many times, it is because of fear or embarrassment. Most patients with clinical depression or anxiety disorder have a hard time getting motivated in the first place. They might need to find someone to talk about their problems with, but they don't know where to look. It's hard to locate a therapist, and once you find that person, it can be difficult to keep motivated. Let alone trying to talk yourself into finding a therapist you like, making an appointment (which is often months away), and then actually getting up the courage to go.
Talking to a therapist or counselor online from the comfort of your own home makes it so much easier to get the help you need. It is also much easier for those who do not have access to transportation, people who live in rural areas, individuals who have physical limitations or disabilities, and those who are extremely busy. You can "talk" out your feelings with your smartphone or tablet while your kids are playing at the playground or while you are in the car between appointments. You can even have therapy while you relax at the pool!
How much better can it get than that? Okay, you still want to see the numbers? According to studies, out of those who had online therapy for depression, 53% longer had depressive symptoms after treatment. In another study, over 70% of those who had online treatment for anxiety disorder reported reduced symptoms after only eight weeks of treatment. People affected by anxiety or depression sometimes don't know how to reach out for help, which is understandable. Remember that these are seasoned professionals who work as online counselors at BetterHelp. Something to take into account is the experience that many online therapists have treating clients. Many of the online counselors at BetterHelp have a master's in social work, while others have a PsyD or a Ph.D., which means that they've got lived experience treating patients like you. You may not know this, but a masters in social work is an excellent degree for a therapist. Providers who have the credentials LCSW are extremely experienced in treating a variety of populations.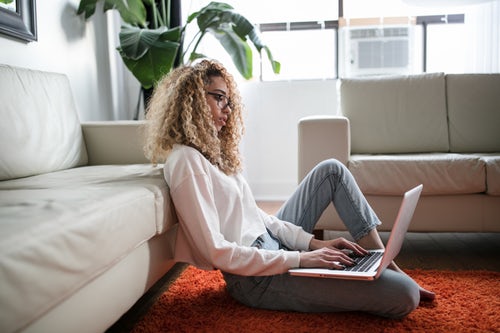 Source: unsplash.com
Will Your Insurance Cover Online Therapy?
A few years ago, almost all insurance companies refused to pay for online therapy of any kind. Now, many of these companies cover almost all forms of online therapy. Part of the reason is the cost. Insurance companies do not like to spend money, and online therapy is much less expensive than traditional face-to-face counseling or therapy. There are fewer expenses for therapists and counselors because they do not have to pay for an office, upkeep of the space, and the expense of traveling back and forth to that office.
Because the therapist is often saving money, they do not charge as much, and by default, the cost is lower for the insurance company. As a matter of fact, even if the insurance company does not cover the online therapy you want, you can afford it much easier than going to see a psychologist or therapist in person. The cost of therapy online averages between $30 and $70 per session, while in person, you will pay between $150 and $300 per hour on average.
What To Expect From Online Mental Health Services
Here are a few things you can expect out of online therapy.
It's Easy To Start
With traditional therapy, it can be a hassle. You drive to the clinic, fill out a form, and then wait. Beforehand, you may call or visit, then wait for a few days, even though you may need to talk to someone as soon as you can because you're dealing with anxiety, stress, or other mental health problems.
With online services like BetterHelp, it's easy. Just download the app, read the terms of service, enter some information, including your payment method or health insurance, and get started.
Live Chat
What makes online therapy so nice is that you can easily have a live chat with someone who is a qualified professional. An online chat may seem like an odd way to communicate, especially if you're older. However, young people realize the potential. Chat therapy allows you to talk to someone and get the emotional support you need right at the moment. When you are having a crisis, chat therapy can act as your crisis line, in a sense.
You can talk to someone in the United States or around the world. When you're dealing with a bout of stress, depression, or another problem, a licensed therapist can provide support.
Just like a real therapist, everything is confidential, and therapists don't judge you, but instead offer advice from a neutral perspective.
Email
Alternatively, you can chat with an online therapist through their email address. Emails take longer to respond, so if you need to talk to someone right then and there, it may not be good. However, if you have mild anxiety, stress, or a problem with a friend or loved one, email chat is a good move.
Like a regular chat, email allows you to type anywhere, but you can create a longer message, and you feel like you have more time to write out your message. The same applies to the therapist. They can take more time to respond and give you a fuller message to help you live a good life.
Video Chat
Video chatting used to be difficult. Delayed messages, bad signals, and other problems polluted it. Now, you can talk to someone through video chat, and it's usually easy to do so. Being able to video chat can give you an experience as close to the real one as possible, plus it's just fun to do. Chatting with someone about your stress, depression, or another problem, and then hearing them give you advice feels so nice.
When To Seek Immediate Help
With that said, if you have thoughts of suicide or are dealing with a major crisis, it's time that you talk to a crisis line that can let you talk to someone as soon as possible. With a crisis hotline, you can seek help immediately.
One example is the United States National Suicide Prevention Hotline. Their number is 1-800-273-8255, and they allow you to talk to someone toll-free if you live in the United States. No need to enter your credit card or health insurance information.
Also, online therapy can help you with other issues, such as social work. Here's how to get started.
How To Get Started
There is free counseling out there, and it's a click away. Getting started is simple. Feel free to check out the world of online therapy. Go online and choose a site. This is an important step: you have to be sure that the site is reputable and reliable and that the therapists or counselors are licensed to provide the care that you need. Legally, they need to be licensed in the state that you are living in. You can actually go to the Association of State and Provincial Psychology Boards website to find out.
Or, you can check them out on the American Psychological Association website. Betterhelp.com has more than 2,000 licensed professionals available to help you 24 hours a day, seven days a week and they have a free trial, so it will not cost you anything to check them out. Once you decide what website to use, all you have to do is answer a few simple questions. You do not even have to give your name if you want to remain anonymous. After that, create a free private account. Still, there is no need to use your real name if you do not want to. Although you will need to provide an email address, they will keep it private. The therapists at BetterHelp provide excellent support for their clients. They understand you're dealing with a variety of life issues. When you search the network of online counselors here, you can choose a provider who has experience in your particular mental health issue.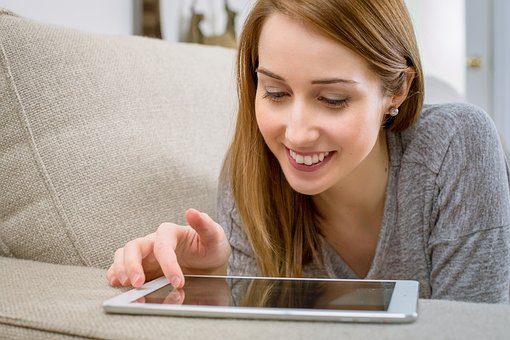 Source: pixabay.com
That's all you have to do! It is that simple. The website will email you, and then you can work together to find the right counselor that will be able to help you with your needs. You can choose between as many as you like and find the right fit for you. Because there are so many different counselors, you have many more options than you would if you were looking for a traditional face-to-face therapist at a low cost, and at almost any time that suits you, you can talk to an online counselor.
Feel free to explore online therapy. There is nothing to lose! You may immediately discover that a mental health professional understands your problems in ways, friends, family, and acquaintances do not. There is no reason to hesitate to make a positive change in your life! Search the extensive network of online counselors here at BetterHelp and find a therapist who suits your needs. If you take anything away from this article, remember this: counseling improves the lives of people.
Frequently Asked Questions (FAQs)
What is the person called that you talk to about your problems?
This person that helps you find your way when you have problems and mental health challenges -- is called a licensed counselor. A licensed counselor in the United States plays an important role in providing mental health services, psychotherapy, and advice. Licensed counselors are professionally trained to offer advice and psychotherapy services. The goal of psychotherapy in the United States is finding new ways to deal with the negative effects of life's ups and downs. This includes learning how to cope with the challenges of daily life and mental health issues like social anxiety, obsessive-compulsive disorder, and depression.
How can I chat with strangers?
You can choose online therapy options like BetterHelp.com in the United States to have a personal conversation with a licensed therapy provider. BetterHelp is a leading therapy provider that offers online services and people to talk to (confidentially) about your situation. Therapy services are for people struggling with mental health issues or those in need of life advice. If you feel more comfortable remaining anonymous, you can register anonymously when you join the community.
Is there an advice hotline?
Yes. You can take advantage of using free or introductory therapy services offered by BetterHelp to talk to someone online. There are also free options for you to get peer support. Sometimes people feel comfortable speaking with someone like themselves who have had similar experiences. Studies show that people who reach out for support and advice have a better quality of life than those who don't get help.
How Can I Get Therapy in the United States?
If you need therapy and you live in the United States, it can be difficult for you to get the help you need. Right now, we are going through social isolation, and a face-to-face conversation may not be recommended. Not only that, but you do have to worry about places being backed up, since many people are going through a mental health crisis.
One way to get therapy in the United States is through online therapy. Online therapy lets you speak to a therapist or counselor who is licensed. You can talk on your own schedule and in any format you want to, making it quick, convenient, and conforming to your lifestyle.
Is Social Media a Good Place to Talk About Your Problems?
Some people may believe that social media is a good place to talk about your problems, and it can be. It all depends on the people you speak to. Some people can give you good advice, and others, not so much. Then, you have the people who may be toxic and will argue for the sake of arguing.
Also, you have to worry about people who will tell you what you want. Sometimes, being an enabler can make your problems worse.
In the end, while expressing your feelings on social media can be a good thing, online therapy is recommended if you have extreme mental health or personal problems. This form of therapy allows you to speak to a therapist or counselor
How Many Psychologists Are there in the United States?
According to the APA, there are over 106,500 psychologists in the United States. This does include online therapy as well, since the psychologists there do have to be licensed, too.
Right now, the United States needs therapists and psychologists more than ever. As the mental health crisis in the United States grows, so does the need for therapists. Thanks to online therapy, therapists don't need to be in the United States to provide adequate care. Plenty of therapists outside the United States can take care of you whenever you have mental health problems.
Why is There a Stigma in the United States Against Therapy?
The United States tends to have a stigma against mental health in general. Obviously, this is something that happens anywhere, not just the United States. However, the United States does have certain hurdles it needs to overcome. For one thing, mental health access in the United States needs to improve. Also, the United States tends to have a culture of working and not letting people, especially men, express their feelings.
The stigma is improving, but there's still a lot of work that needs to be done.
---
Previous Article
How Talk to Strangers Online Without Being A Troll
---
Next Article
"I Need Help": Why Is It So Necessary That You Ask For It
---
The information on this page is not intended to be a substitution for diagnosis, treatment, or informed professional advice. You should not take any action or avoid taking any action without consulting with a qualified mental health professional. For more information, please read our
terms of use.