I Need Someone To Talk To About My Problems – But Where Do I Turn?
Updated April 15, 2019
Reviewer Wendy Galyen, LCSW, BC-TMH
If you are thinking to yourself, "I need someone to talk to about my problems," but it seems that no one is out there to help: you are not alone. It is in human nature to need other people as friends, confidants, family, and as co-workers. We are healthier when we socialize. We are more productive when we create positive relationships.
Yet, you may find yourself at a loss when it is time to find a listening ear. Just because people are friendly does not mean they have time to invest in listening to you talk about your problems or feelings. Everyone is busy with his or her own lives and just because someone is your friend on Facebook or follows you on Twitter does not mean that they want to know about your issues. Even your real friends and family may not be the best choice for telling your problems to. They are somewhat biased and sometimes, your well-meaning friends and family may even lecture you rather than giving practical advice.
If you feel disillusioned, you are not alone. In fact, as Generation X and the millennial generation, we can soon expect a complete collection of mature adults who are still disconnected on a personal level. According to one study, the majority of young people don't feel emotionally invested in religion, in politics, marriage, or even having a traditional family. These generations think that because they have over 500 friends on Facebook that they have over 500 people they can talk to when they want to. However, this is not the case, and they find that out when they try to find someone to talk to about their problems.
On the other hand, over 80 percent of millennials are active on social media with a median average of 250 friends. This is where the young generation tries to connect, and often it is hit or miss when so much of social media is impersonal.
Sometimes, friends do not even see new status updates from their friends because of the new algorithm changes. Sometimes, the tone of a conversation is completely misunderstood. People can even become depressed when they see the "illusion" of their friends' successful lives on social media, assuming that because someone else is vacationing in Hawaii and having fun, their life at home is meaningless.
It's no wonder that many of us are even more depressed when seeking answers from social media. There is no filter here, no professional guidance and you may very quickly learn that your friends are often too self-absorbed to listen to your pain, nor do they care about helping you. It is not because they do not like you or because they are bad people. They just have their own lives to live just like you do.
I Need Someone to Talk to About My Problems…But!
The problem is often that we need someone to talk to, "But…" as in, "But I do not want to go to a therapist." Or, "But I do not want to pay someone to hear me ramble on."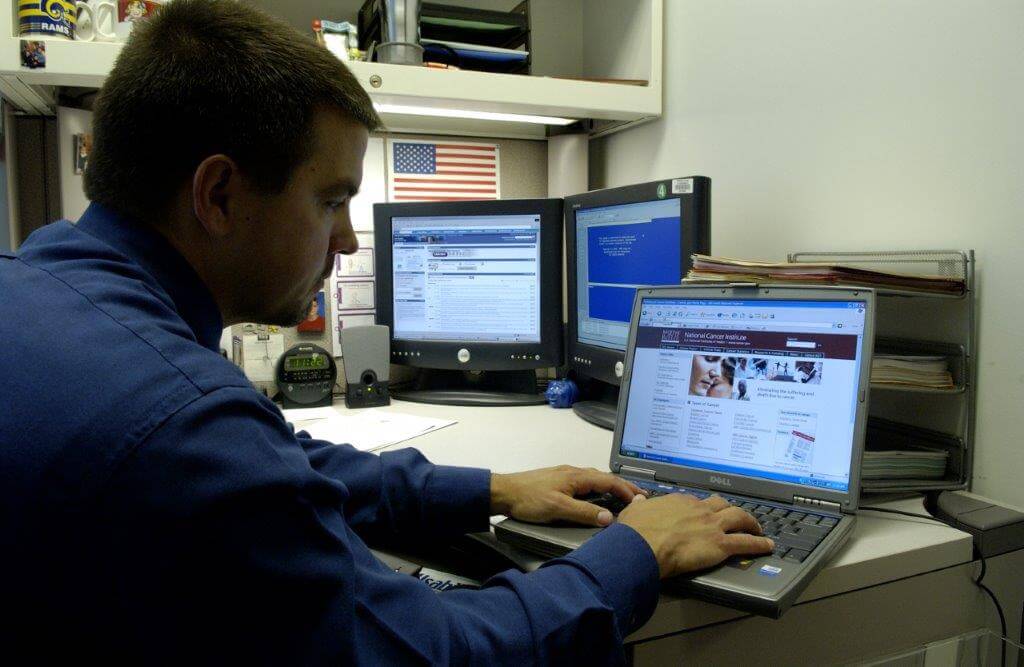 Source: commons.wikimedia.org
This is why online depression counseling can help. Traveling to meet a therapist in person is stressful and requires major effort; online counseling makes it easy to get help without obligation. There are anonymity and discretion in chatting online with someone who cares.
Best of all, when you seek professional online counseling, you receive leadership and guidance from a trained professional. These are not your friends or family just throwing out ideas (which may be good or bad). These are not life coaches, simply suggesting you do what your heart tells you. These are licensed therapists who can help you better cope with life and stress with specific solutions for your problems.
What Is Online Therapy?
Online therapy goes by many names such as mobile telemental health counseling, e-counseling, electronic therapy, mobile therapy, etc. These names cover the same general area - being able to talk to a therapist, counselor, psychologist, or psychiatrist from home. You may do this on via phone, email, texting, instant messaging, online chat rooms, and even using a teleconferencing or communication app.
This type of mental health treatment includes mental health evaluation and assessments, education, treatment plans, monitoring patients, and collaboration with clients and other medical personnel. The personnel may include psychiatrists, psychologists, therapists, counselors, social workers, nurses, physician assistants, and primary care physicians.
Is Online Therapy Effective?

Source:pixabay.com
What makes online therapy more effective than traditional therapy is that over 70% of those who need mental health treatment do not get it. Why? Many times, it is because of fear or embarrassment. Most patients with clinical depression or anxiety disorder have a hard time getting motivated in the first place. Let alone trying to talk yourself into finding a therapist you like, making an appointment (which is often months away), and then actually getting up the courage to go.
Talking to a therapist or counselor online from the comfort of your own home makes it so much easier to get the help you need. It is also much easier for those who do not have access to transportation, people who live in rural areas, individuals who have physical limitations or disabilities, and those who are extremely busy. You can "talk" out your feelings with your smartphone or tablet while your kids are playing at the playground or while you are in the car between appointments. You can even have therapy while you relax at the pool!
How much better can it get than that? Okay, you still want to see numbers? According to studies, out of those who had online therapy for depression, 53% no longer had depressive symptoms after treatment. In another study, over 70% of those who had online treatment for anxiety disorder reported reduced symptoms after only eight weeks of treatment.
Will Your Insurance Cover Online Therapy?
A few years ago, almost all insurance companies refused to pay for online therapy of any kind. Now, many of these companies cover almost all forms of online therapy. Part of the reason is the cost. Insurance companies do not like to spend money, and online therapy is much less expensive than traditional face-to-face counseling or therapy. There are fewer expenses for therapists and counselors because they do not have to pay for an office, upkeep of the space, and the expense of traveling back and forth to that office.
Because the therapist is often saving money, they do not charge as much and by default the cost is lower for the insurance company. As a matter of fact, even if the insurance company does not cover the online therapy you want, you can afford it much easier than going to see a psychologist or therapist in person. The cost of therapy online averages between $30 and $70 per session while in person you will pay between $150 and $300 per hour on average. That is less than going out to dinner. And, your mental health is more important than going out to dinner, right?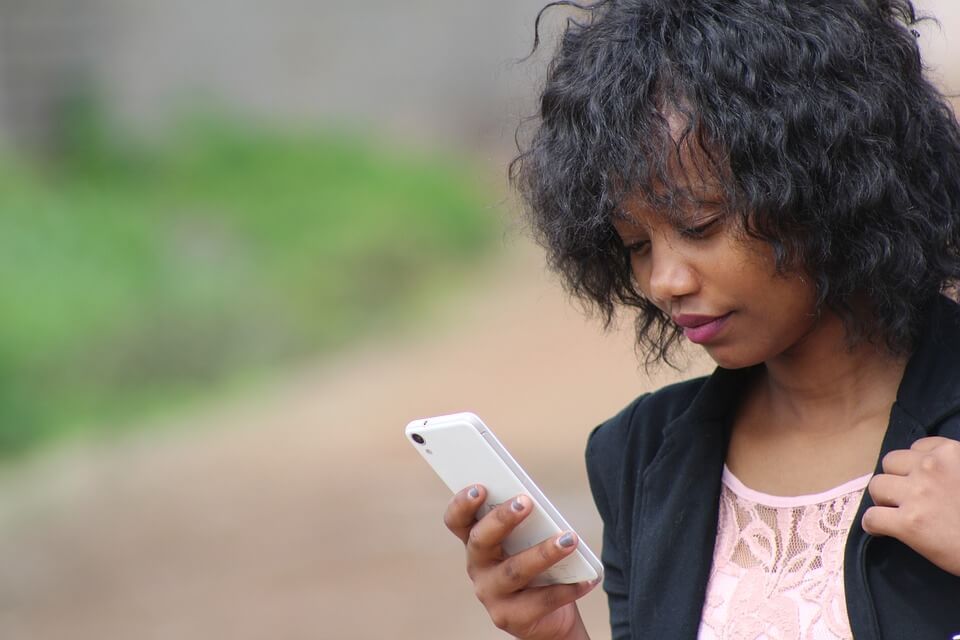 Source:pixabay.com
How to Get Started
Getting started is simple. Go online and choose a site. This is an important step: you have to be sure that the site is reputable and reliable and that the therapists or counselors are licensed to provide the care that you need. Legally, they need to be licensed in the state that you are living in. You can actually go to the Association of State and Provincial Psychology Boards website to find out.
Or, you can check them out on the American Psychological Association website. Betterhelp.com has more than 2,000 licensed professionals available to help you 24 hours a day, 7 days a week and they have a free trial so it will not cost you anything to check them out. Once you decide what website to use, all you have to do is answer a few simple questions. You do not even have to give your name if you want to remain anonymous. After that, create a free private account. Still, there is no need to use your real name if you do not want to. Although you will need to provide an email address, they will keep it private.
That's all you have to do! It is that simple. The website will email you, and then you can work together to find the right counselor that will be able to help you with your needs. You can choose between as many as you like and find the right fit for you. Because there are so many different counselors, you have many more options than you would if you were looking for a traditional face-to-face therapist.
At a low cost and at almost any time that suits you, you can talk to an online counselor. There is nothing to lose! You may immediately discover that a mental health professional understands your problems in ways friends, family, and acquaintances do not. There is no reason to hesitate to make a positive change in your life!
---
Previous Article
Talk To Strangers Online Without Being A Troll
---
Next Article
"I Need Help": Why Is It So Necessary That You Ask For It
---
The information on this page is not intended to be a substitution for diagnosis, treatment, or informed professional advice. You should not take any action or avoid taking any action without consulting with a qualified mental health professional. For more information, please read our
terms of use.