From Alaska To Argentina, Expedition Happiness Is Redefining The Good Life
Updated December 17, 2018
Reviewer Laura Angers
Everyone wants to be happy. Sometimes happiness just happens to us. But other times, we make a conscious effort to create and cultivate a happy life. However, very few of us have, or ever will, go so far as "Expedition Happiness" did in our search for happiness.
Expedition Happiness is a long road trip one couple takes, starting in Alaska and going all the way down to Argentina. That alone is already impressive, but there's more to it than that.
This couple purchases an old, 40-foot school bus and converts it into a "Loft on Wheels." What's more, this couple hails from Berlin, Germany, where they lived comfortably and happily in a cozy apartment.
Mogli is a talented singer and songwriter, and her partner, Felix Starck, is an accomplished filmmaker, and no stranger to travel.
A year before he and Mogli started Expedition Happiness, Starck had cycled around the world over 365 days. He filmed it along the way, and his documentary, Pedal the World, was met with success in Germany.
Mogli wrote the soundtrack for Pedal the World, and her music and ethereal voice create a cool, hipster atmosphere for Expedition Happiness, too.
Oh! There's one more person who goes along for the ride - well, at least to Starck and Mogli, that is. And that would be Rudi, their dog who's there through thick and thin while they travel from Alaska to Argentina.
But you might be wondering why two Germans, living a good life in a cool city like Berlin, would pack up everything to go on such a long and difficult road trip.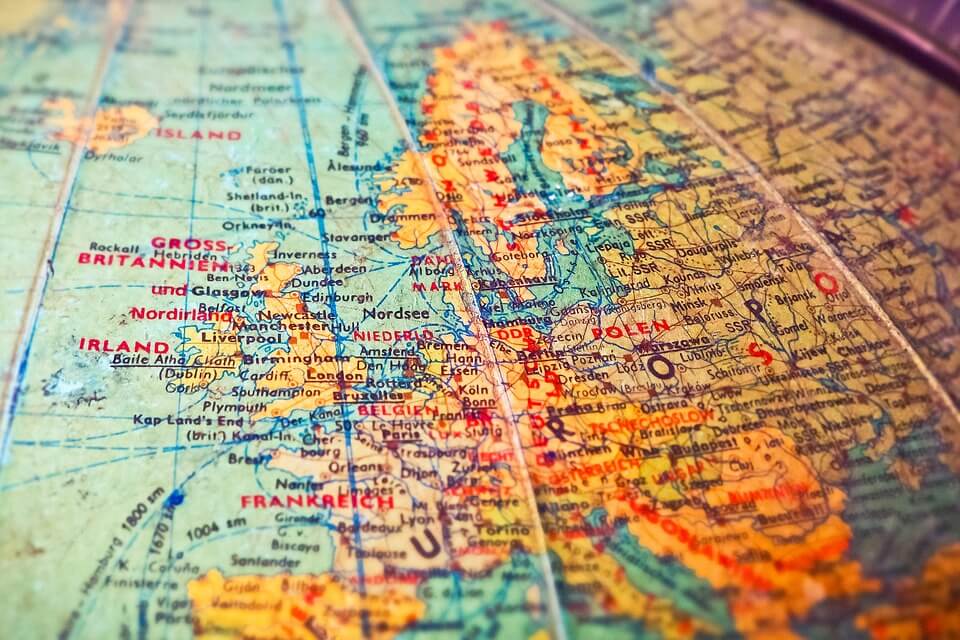 Source: pixabay.com
Mogli explains that they both had the "irresistible desire to travel the world in [their] hearts." And Starck explained that they called their trip "Expedition Happiness" because they wanted to be happy and give happiness to other people.
The question is, Do they?
Inside Expedition Happiness' Loft On Wheels
Along with the documentary that was released in May 2017, Starck and Mogli documented their travels from beginning to end on their YouTube channel, Expedition Happiness. There, they uploaded vlogs sharing the good, the bad and the ugly. And at the onset of their tour, you have high hopes and share in their excited anticipation.
In a fun and inspiring video, School Bus turned into Loft on Wheels - Tiny House, Starck, and Mogli give you a mini house tour, showing how they completely transformed an old, yellow school bus into a bona fide loft.
The former yellow paint is covered with a cool, lavender shade. And where school children used to sit in rows, there's an airy, contemporary living room, with a fold-up table and a couch, which doubles as a bed, both for them and for their dog, Rudi.
There's a modern, Scandinavian-inspired kitchen, complete with a propane-fueled stove and running water. They also have a beautiful bathroom, tiled by Mogli herself, using handmade tiles in shades of mermaid teals and aquamarine blues.
Finally, the master bedroom fits a queen size bed, and has a ceiling window for star gazing, along with a TV for another type of stargazing. To create good vibes, they even have a Marshall's speaker hooked up to a Bluetooth.
All in all, it feels like a dreamy place to spend a road trip. And it makes you want to buy an old school bus and do the same. After all, this is Expedition Happiness, right?
However, as the vlogs continue, it slowly becomes clear that this is more of a road trip than an expedition focused on happiness. However, even though these two young hipsters aren't experts on happiness, there are lessons you can glean from their big road trip. Here are some of them.
Going After Your Dreams Means Doing Boring Things Sometimes
In their first vlog, "We're hitting the road - VLOG #010. We see reality hit, as both Starck and Mogli set out on the Trans-Canada Highway.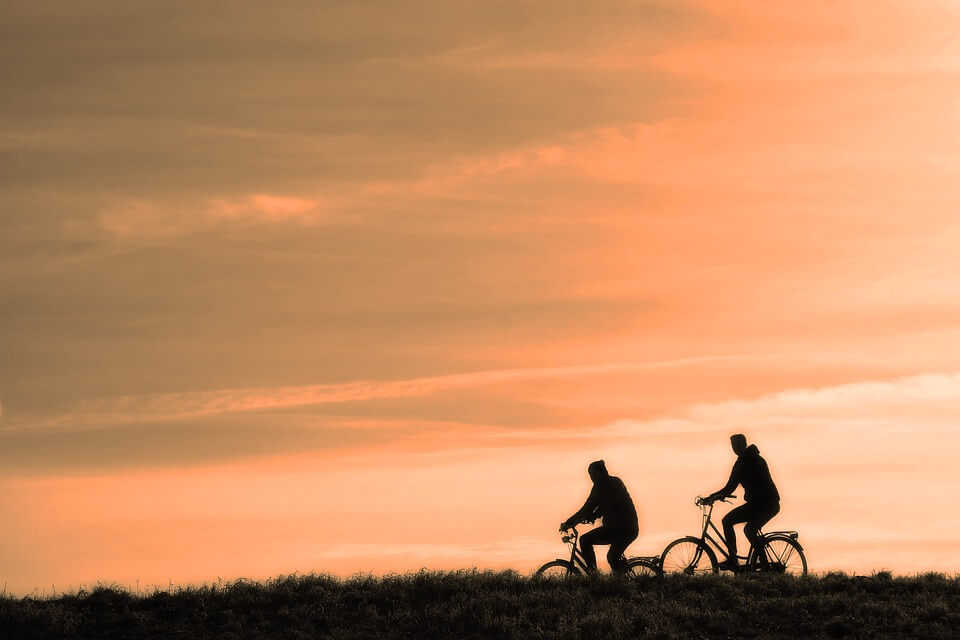 Source: pixabay.com
Driving for long periods of time is something they have to get used to. And the straight North American highways are boring after a while, so they take occasional detours on dirt roads, but even that poses a problem with a 40-foot bus.
In the evening, they're met with sounds of wild animals nearby. And in the morning, they lose the bus keys. In short, life on the road isn't as easy as it is in their Berlin flat.
But one thing that Starck reminds himself of - and something that's a running theme throughout their vlogs - is that they are rewarded with all the beauty which the Canadian landscape has to offer.
Going After Your Dreams Pushes You Out Of Your Comfort Zone
In a later vlog, Crossing Canada - VLOG #011, Starck and Mogli run into some serious trouble. Starck reports that there's water leaking from their bus and he admits that this problem could really "break their necks."
To fix the leak, he would have to find the piping problem and repair it. The only trouble is, Starck isn't a plumber, and doesn't have any idea how to fix it. Or, if they can afford it.
This problem could set them back and send them home, but at this point, that doesn't sound like too bad of an idea. Starck admits that we want to go home - "back to real life, nice life."
In the end, he fixes the leak, and once again, he's rewarded by nature. This time with an unexpected and beautiful natural trail. In general, the vlogs have beautiful filmography and footage of the surrounding nature.
One remarkable lesson viewers can take away - even while this couple is still driving through Canada - is that whether you stay "home," or you go on a big adventure, life can be pretty mundane.
Things like plumbing problems don't discriminate. In fact, these problems happen to all of us, irrespective of our current journey - even one like Expedition Happiness.
It's OK To Dream Big, But It's Also OK To Plan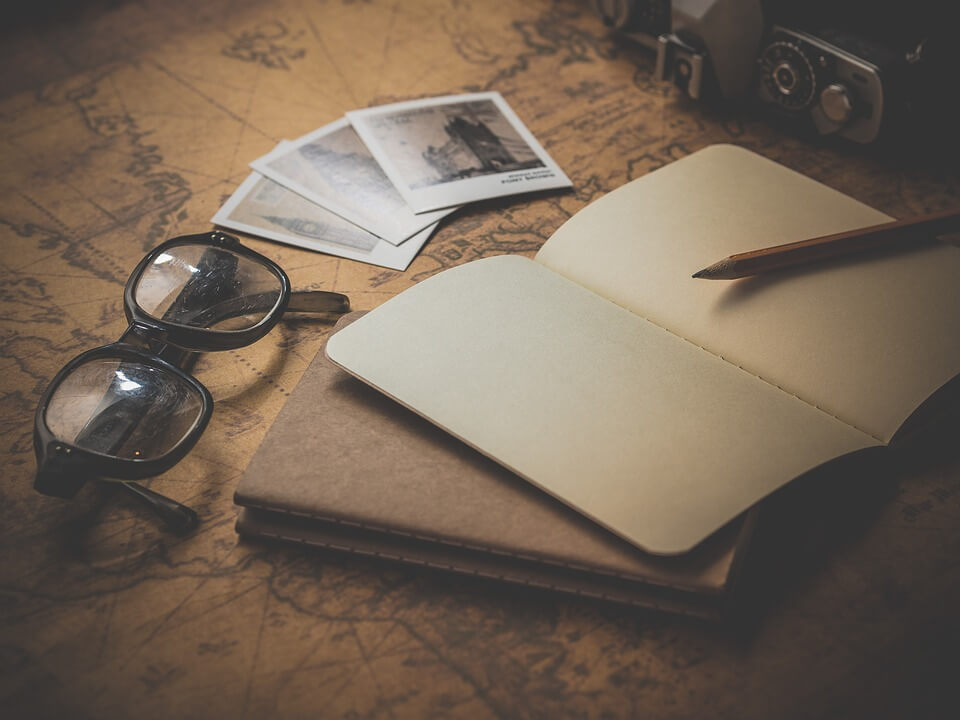 Source: pixabay.com
It's a beautiful thing to be spontaneous and reach for the stars. But at some point, it's important to work out the gritty details, too. And unfortunately, in Pacific Highway - Vlog #018, spontaneity and real life come face to face.
Unfortunately, due to the amount of traveling, their dog, Rudi, gets pretty sick and even requires surgery. At one point, Mogli shares how afraid she is that he might die.
On top of that, they have quite a bad experience at the United States border control.
Without any doubt, it must be challenging to plan for such an expensive trip, and it's easy to see how some things can slip through the cracks.
But their experience teaches everyone a good lesson. No matter what your dreams and expeditions look like, it's cool to make room for responsible planning, too.
Planning doesn't mean you don't trust, or that you're not willing to roll with the punches. Instead, it's a way to commit to your dreams and to show that you're engaged and on board with them. After all, it takes two to tango, and dreaming and planning can dance together.
It's The Simple Things In Life That Ground Us
In Rollercoaster Trip - Blog #020, Starck and Mogli travel down the Pacific West coast and take it all in from San Francisco to Los Angeles. Starck describes their trip as a roller coaster, where challenges are consistently rewarded with beautiful natural sites, like the coastal line.
However, you see pretty quickly that if Expedition Happiness is a rollercoaster ride, throwing challenges in their path, it's the simple things in life that ground them.
In several montages, we see images of a simple life, rather than a grandiose adventure. One shot shows their parked bus, with clotheslines strung out in the parking lot, where their clothes are left to dry.
We see Mogli chopping garlic, mushrooms, and potatoes, preparing a simple meal for her and Starck. Similarly, we watch seals sunbathing, hipsters skateboarding and people passing their time on a boardwalk.
These German vagabonds are living a simple life, albeit on the road in a converted school bus, but theirs is a simple life nonetheless. And maybe it's the simple things that center us and help us cultivate happiness as we go, rather than when we get there.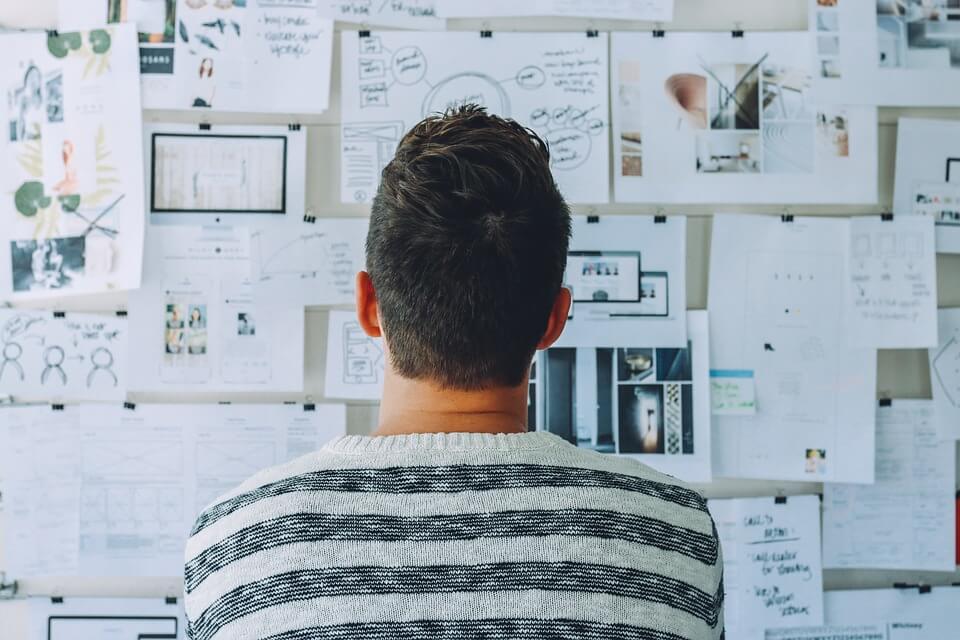 Source: pixabay.com
Be Present Where You Are
Something that you'll notice as you watch their vlogs or the final documentary is that they rarely compare where they are with where they're from. Instead, they just live life in close contact with the locals.
For example, in Rudi's First Taco - VLOG #024, they spend their time Mexico enjoying tacos, churros, and tequila. Mogli even tries a fresh jalepėno at a pepper farm before they all visit a chili factory.
In We Fell in Love Again! Blog #026, we get to see the city of San Miguel De Allende thanks to their wonderful footage and gorgeous filmography. We see Mexicans performing and singing music in the city squares. We watch Mogli and a local woman dance together in the street at night.
And instead of getting in trouble for parking their enormous bus in a Hilton parking lot, they return to their bus to find a friendly, handwritten note from people who recognized their Loft on Wheels from YouTube and Facebook.
So, whether you travel to a foreign country, or go for a walk in your city or town, it's important just to be present where you are, and who you're with. Maybe you'll notice something beautiful. Maybe you'll have a meaningful connection with another person - or pet!
It's Okay To Get Help As You Go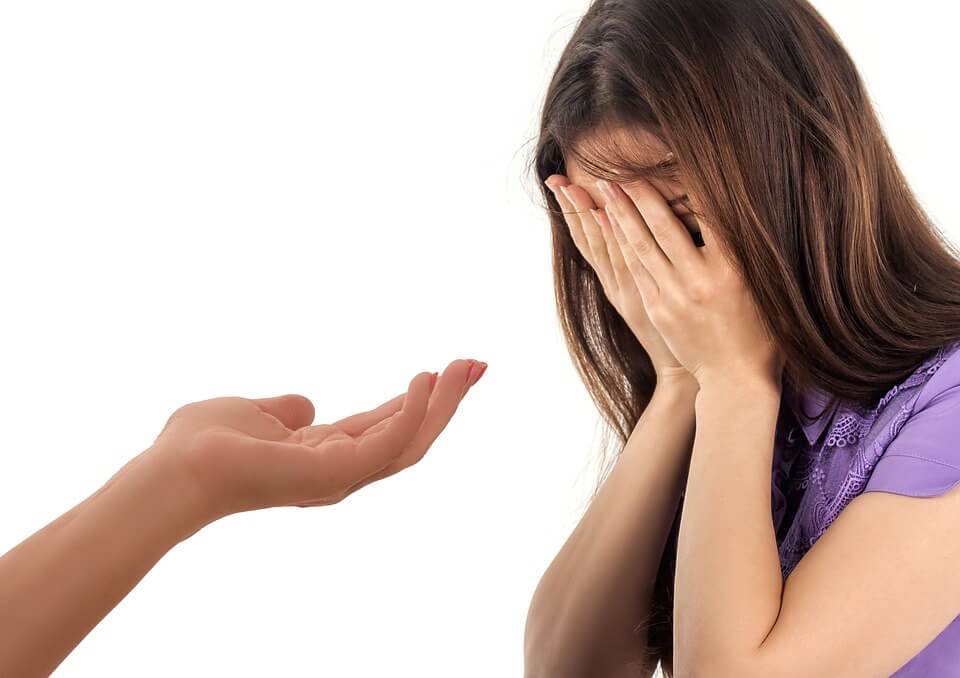 Source: pixabay.com
Before the release of their movie, you might expect a grand finale and inspiring takeaways from both Starck and Mogli. Instead, what you see in their last vlog are a continuation of their simple pleasures, like eating bread from a local bakery, or scarfing down tacos at a smoky food truck.
But life has a mind of its own, too. And the couple faces their final Expedition Happiness challenge. In 100-degree weather, they realize that due to the bad road conditions, the bus's water tank has fallen out and is barely being held up underneath the vehicle.
Without knowing much Spanish, they find a Mexican who leads them to a place to get it repaired.
It's clear that Expedition Happiness is a big commitment that takes two talented artists, and puts them through the ringer. Maybe it's too soon for them to tell what lessons they learned from their long road trip. But maybe one of them would be that it's okay for other people to help you reach for and achieve your dreams.
What Is Your Unique Expedition Happiness?
Expedition Happiness is described as "Two free spirits, one dog. Traveling the vast spaces of an enormous continent in search of something more." And the movie trailer begins by saying, "A journey into the unknown searching for happiness."
But did they find more happiness on the road than where they had lived in Berlin? And do you need to leave home to find something more - happiness, even?
At the beginning of their journey, Mogli shared that they both had an "irresistible desire to travel the world," and perhaps doing so helped these two artists experience happiness.
However, happiness is so personal, and what brings you happiness may not be the same as the next person. In the end, it's important to ask what your unique Expedition Happiness is and to commit to that wholeheartedly as these two travelers did.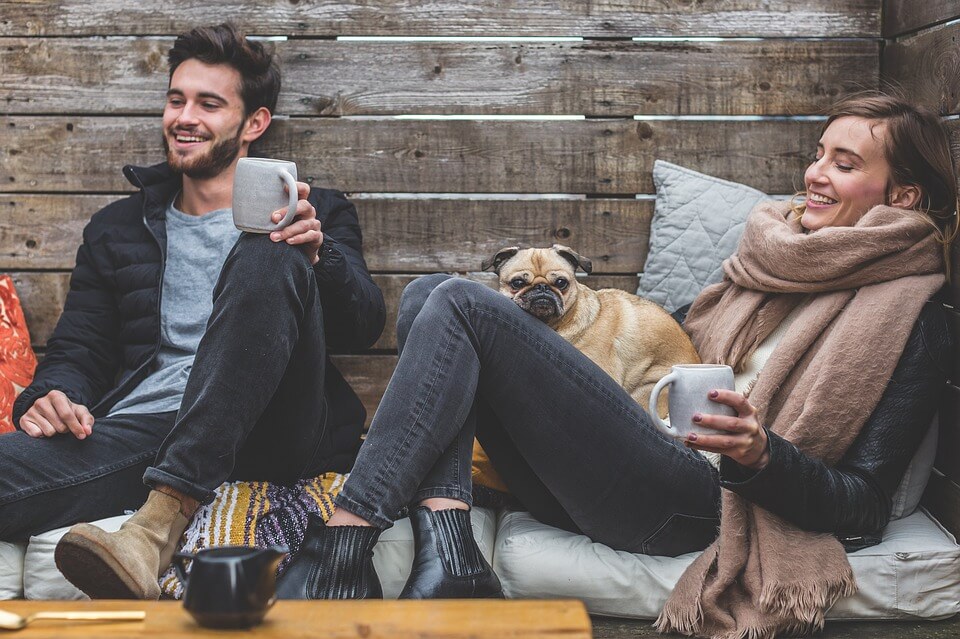 Source: pixabay.co
Perhaps for you, it's spending time with your partner after a long day at work. Perhaps it's cooking your favorite meal in the comfort of your own home. Or, maybe it does mean leaving home behind and throwing yourself out into the unknown.
In the end, happiness might not be where we go searching for it, but where we already are.
---
Previous Article
Turning Yourself Into A Person Who Gives Happiness
---
Next Article
Happiness in Pets
---
The information on this page is not intended to be a substitution for diagnosis, treatment, or informed professional advice. You should not take any action or avoid taking any action without consulting with a qualified mental health professional. For more information, please read our
terms of use.