The transgender community is a resilient one. However, no one should have to face the marginalization that they so often do. In honor of pride month in June and minority mental health month in July, this article will discuss how transgender people face high levels of minority stress that can lead to both physical and mental health challenges.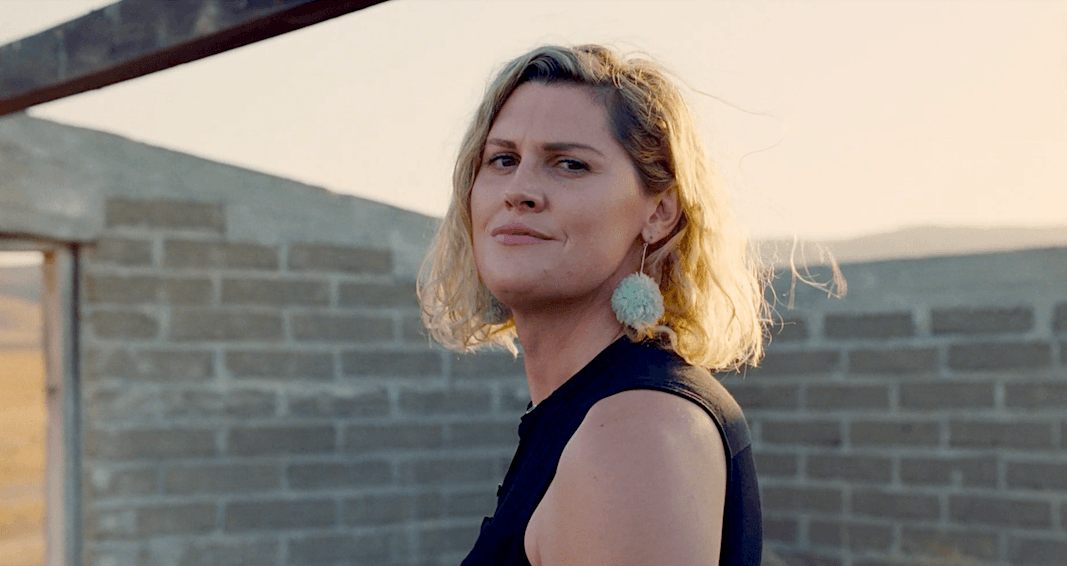 You Deserve To Live An Authentic Life And Feel Supported
Research shows us that:
If you or a loved one is having suicidal thoughts, reach out for help. The National Suicide Prevention Lifeline can be reached at 1-800-273-8255 and is available 24/7.
Why Do Non-Binary People Face Mental Health Conditions At A Higher Rate?
Research shows that marginalization, violence, abuse, bullying, harassment, and stereotypes are major risk factors for mental disorders among transgender adults. Gender dysphoria, gender identity disorder, isolation from peers, and other similar concerns are prevalent factors as well when it comes to transgender mental health. Poverty and homelessness, which transgender people are statistically more likely to face, are other risk factors for adverse mental health outcomes.
In short, one of the most prevalent reasons that this community faces mental health diagnoses and mental illness at a higher rate is minority stress. Minority stress stems from the high levels of stress faced by members of minority groups that are stigmatized.
Hate crimes based on gender identity and sexual orientation have risen in recent years, and transgender lives and bodies are debated publicly, leading to mental health issues and severe psychological distress in many people who are subject to this in their everyday lives. Violence against people who identify as transgender has worsened in the past year, with more than half of the victims being from the Black and Latin American communities. The public exposure of transgender individuals, including on Transgender Day of Visibility in March, is one of the many reasons that gender-affirming mental health care and community support are so crucial.
Why Is There A Disparity In Mental Health Care For This Community?
Despite having a higher likelihood of struggling with a mental illness, it can be more difficult to access mental health care when you identify with this community. Here are some of the reasons that it may be difficult to access transgender mental health care:
*If you are experiencing abuse or think you might be, contact the national domestic violence hotline at 800.799.SAFE (7233) or visit https://www.thehotline.org.
**The Trevor Project is a resource for LGBTQIA+ youth. If you need support, call TrevorLifeline at 1-866-488-7386 or visit https://www.thetrevorproject.org.
Discrimination In Medical And Mental Health Care
You Deserve To Live An Authentic Life And Feel Supported
Discrimination against transgender patients can occur in medical treatment and mental health care in a variety of ways. Here are some of them:
Discrimination based on gender identity can be overt, or it may be more covert. Discrimination in medical and mental health care against the transgender community leads to fear of reaching out for help. Some things that may help avoid discrimination are asking your local community for recommendations to trans-friendly providers, traveling to trans-friendly providers if possible, knowing your rights as they exist on a local level, and accompanying someone to medical appointments.
Why Do Some People Choose To Undergo Gender-Affirming Surgery, And Why Do Others Not?
We know from extensive research that gender affirming surgeries, gender affirming hormone therapy, and other forms of gender affirming medical care can support and improve mental health challenges for many transgender people who are experiencing gender dysphoria and other concerns. So why do some people choose not to undergo surgery or use gender-affirming hormones?
First, there are times when it is not a choice at all, but instead a matter of if someone has the privilege to access gender-affirming surgery. Medical problems can prevent someone from being a candidate for gender affirmation surgery. A person's socioeconomic status can also prevent them from getting the surgery they need, even if they are a good candidate for the surgery in terms of physical and mental health.
Getting insurance coverage for gender affirmation surgery can be tough if someone does have insurance. It's also important to note that not every transgender person has someone around who can help them care for themselves after surgery. Not all transgender patients have the financial resources to take time off of work after surgery.
Remember that not all people want gender-affirming surgeries and that every individual surgery is a personal choice. Some trans individuals want certain surgeries but choose to refrain from others due to personal preference, intricacies of gender identity, or potential risks. For example, a person may decide to get top surgery but not desire bottom surgery. Some people are happy with the results of hormone replacement therapy (HRT) alone, but like surgery, there are trans people who don't use HRT for various reasons. What a person desires to do in gender-affirming care is unique to their trans identity and should be respected. Your gender identity is valid whether or not you have pursued surgery.
Self-Care And Support For Transgender People In And Outside Of Primary Care Settings
Gender-affirming mental health care can be revolutionary for improving mental health disparities. Gender identity is not the only thing you can talk about with gender-affirming counselors or therapists; finding a therapist who works with trans people allows you to talk about anything regarding how gender identity informs your mind. However, again, not everyone can access care, nor is everyone ready. Here are some other modalities of self-care and support:
Suppose you are living with gender dysphoria, want to find an affirming therapist to work with, and aren't sure where to start. In that case, you may search for terms like "gender-affirming therapist near me," "transgender group therapy near me," "transgender therapist near me," or sign up for an online therapy platform like BetterHelp, where providers have a wide range of specialties, including specialties in working with specific demographics. Again, turning toward other transgender people in your area and asking about providers, clinics, and community resources with which they've had positive experiences may be advantageous. Your gender identity should be embraced and respected by any provider you see. Read below for some reviews of BetterHelp therapists, from people who identify as trans.
BetterHelp Reviews
"Robin is amazing. After years of trying to find a therapist who I felt understood the unique issues facing myself as a trans woman, they are a real breath of fresh air."
Learn More About Robin Sweeney
"Tracey is hands-down the best counselor I've ever worked with. She utilizes REBT methods with such ease, I hardly realize she's doing it! She is very easy to talk to and incredibly supportive. I greatly appreciate our sessions, and I feel like the work we've done impacts my life in a positive and tangible way. Her experience with career counseling is apparent, and her cultural competency should be commended. As a trans man, it is often hard to find counselors that walk the talk. Tracey is clearly an active advocate for marginalized communities, and incredibly personable. 11/10, forever grateful for her service."
Learn More About Tracey Singer
How Can Others Be Allies?
First and foremost, listen to transgender people. They are experts in their own experiences, and anything that impacts them should include also include them. Support and hire transgender educators, writers, speakers, and so on to cover related topics.
Here are some additional ways to work toward allyship:
Conclusion
Everyone deserves for their gender identity to be embraced. Learn about different gender identities and how to best support transgender people.
Frequently Asked Questions
What is the biggest barrier to healthcare for transgender individuals?