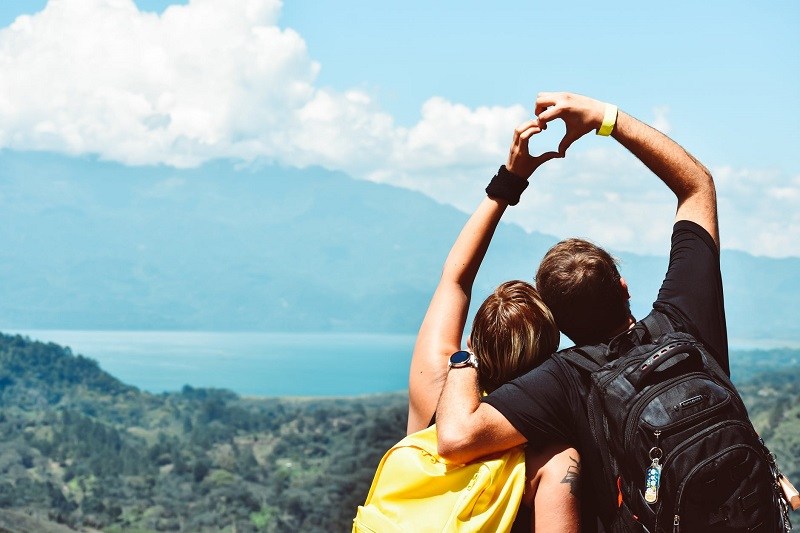 How Well Do I Really Know My Spouse?
How well do you know your spouse? You've probably heard before that no matter how long you know a person, you can never really decipher everything about them. You may have been married recently or for many years, but every day you will continue to learn something new about your significant other. A married woman and man grow and people change, which is why many couples end up separating or divorced after a few years of being together because they are not willing to get to know their spouse on a deeper level. While married, one can get bogged down with life, work, finances, and/or children. Your spouse can then end up becoming more like a roommate instead of your partner, lover, and friend.
Being aware of your spouse's changing personality, likes, dislikes, interests, desires, and needs is a good way to adapt as a couple throughout the years. By accepting that we don't know everything about our spouse and instead be willing to become more attentive and open to learning more about each other will ignite the spark that is needed to grow together. The beautiful thing about love is that it is ever-changing. It grows and adapts once you take the time to nurture it.
How Well Do You Know Your Spouse? Here's How You Can Find Out!
Answer Questions About Each Other As a Couple
A simple Google search for "questions for couples" brings up 121,000,000 results, such as "20 Questions All Couples In A Strong Relationship Should Be Able To Answer" from Buzzfeed. Although these types of quizzes are fun and can produce much-needed laughter between spouses, intimately knowing your partner is essential to building and maintaining a strong marital foundation. Marriage requires effort and communication so if you don't ask, then your spouse won't tell you what is going on in their heart. According to John Gottman, the following 10 questions will help you gain insight into your spouse and vice versa. They are as follows:
What is your best and worst memory of childhood?
List your three biggest needs and how can I fulfill them?
Of your friends and family, who do you think has the best relationship and why?
What is the best part of being together?
What kinds of things do I do that annoy you, and what kinds of behaviors do you think I should stop or modify?
Does anything keep you awake at night that you haven't shared with me?
Is there something that you've dreamed of doing but haven't yet? What's prevented you from doing this?
Why do you love me? And when did you feel most loved by me?
What would you consider unforgivable and why?
How can we make our sex life better?
Do you know what food your partner does not like or cannot eat?
Gottman states that it's important to fully explore these questions with one another rather than breeze through them. It's also important to thoughtfully consider what the other person is saying. Gottman adds that focusing on the negative and ignoring what's going well in a marriage can affect intimacy. He advises to focus on "what you love" and to "stay focused on these good things" to strengthen your relationship.
Researchers such as John Gottman have studied for over forty years with thousands of couples regarding what factors predict relationship success and failure. Gottman states that the marriages that survive do so because of a strong marital friendship. Seems very simple, but, according to Gottman, the quality of a married couple's friendship is what makes for a thriving and lasting partnership. So, answering these kinds of questions about your spouse and potentially having them do the same about you can help you find out how well you know each other. At the same time, it also gives the two of you an opportunity to jumpstart learning more about one another, which can eventually build into a quality relationship needed to sustain a successful marriage.
2. Talk to Other People Who They Are Close To
You don't necessarily want to do this without your partner's knowledge or consent, but talking to a mom, dad, brother, sister, or best friend can be a good way to gauge how well you know your significant other.
These people have known your spouse for most, if not all their lives, through all their different phases in life. They can provide insightful information. Asking questions and talking to people who know your spouse well can reveal a lot about how well you know your spouse.
3. Try Doing Thoughtful Things for Them on a Regular Basis
One big way that a spouse can gauge how well they know their partner is to do thoughtful things for them on a regular basis. According to Gottman, kindness is the most significant predictor of contentment and stability in marriage. Further, researchers Dew and Wilcox, found that generosity, together with small acts of kindness and demonstrations of respect and affection, was positively linked to marital satisfaction. Showing your partner kindness and generosity goes a long way in a relationship. Dr. Maya Angelou once said, "People will forget what you said, people will forget what you did but people will never forget how you made them feel."
A few examples of small acts of kindness include the following:
Making your spouse their favorite dinner.
Doing a chore for them that they don't like doing.
Seeing a movie together that you know they'll enjoy even though you might not particularly like it.
Leaving a love note where they will find it.
Giving them a hug and a kiss, along with a compliment.
These acts of kindness compel you to think about and envision what would make your spouse happy, keep your romance alive, and encourage you to learn more about each other.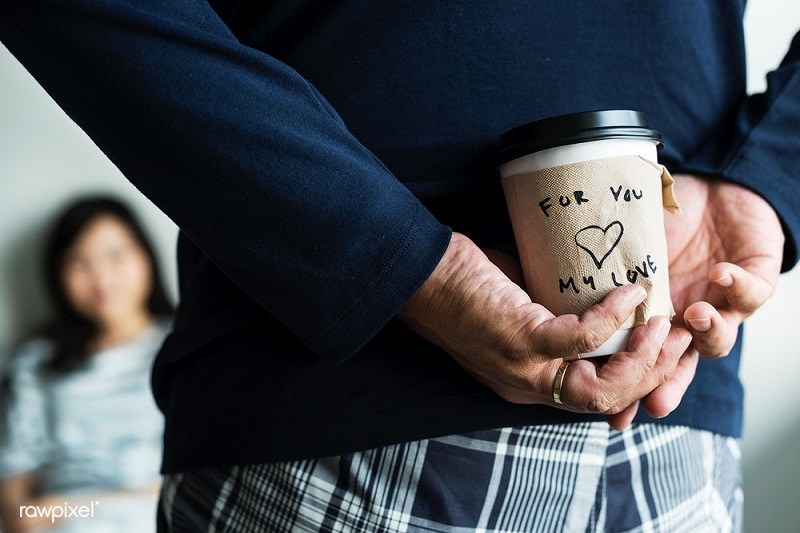 Speak with a Counsellor
Spending time together is a great way to find out how well you know someone, and your spouse is no exception. People change over time and the best way for you to change with them is to be with them.
Changing up your routine and doing new things together allows you to explore and learn new things about the world and each other as a couple. Sometimes separation is healthy and needed in relationships, but if you and your spouse are meant to be together, you will need time together to mend the broken pieces.
Spend Time Doing New Things Together
Relationships can be extremely challenging, and there is no shame in asking for help. If your relationship is going through a rough patch and you are questioning how well you know each other, you might want to consider going to an in-person or online therapist. Evidence shows that online therapy can help people experiencing a range of life's challenges, including marital issues. For example, one meta-analysis examined findings from 92 studies (involving a total of 9,764 people who participated in online therapy for various reasons). The meta-analysis found that online therapy is as effective as face-to-face therapy.
A therapist can see patterns and problems in relationships that you might be blind to. BetterHelp is an affordable and secure online option that matches you with licensed mental health and marriage professionals who you can message any time, with optional video and/or phone sessions. You and your spouse can meet with a therapist at a time that works for the both of you and in the comfort of your own home. Online couples therapy can help you understand presenting problems, resolve differences, and teach both of you the necessary skills to improve your communication needed to strengthen your friendship and entire relationship. Read below for some reviews of BetterHelp counselors from people experiencing similar issues.
Counselor Reviews
I have had my first few appointments with Karen. I find these to be most helpful and supportive. Her expertise has moved me to clarity and been a good sounding board for me. I feel like I'm finally getting unstuck in my marriage.

How Well Do I Really Know My Spouse?
I really appreciate what my counselor Mr. Bryan Young do for me. He has the insight. My partner and I had him for only 3 weeks but so many positive changes in my partner and I started to view many things in another whole new light. He makes sure we are ok individually first before even being a couples. My partner said Bryan is brilliant and would like to keep working with him. We both agreed on recommending Bryan for anyone. Thank you again.

Conclusion
Whether you are in a healthy or rocky relationship with your spouse, you might come to ask yourself how well you know them. If you feel like the two of you are drifting apart, try out some of these tips mentioned above to assess your relationship.
Hopefully, this post will be a wakeup call for your marriage and inspire you to learn more about your partner and possibly push for a new level in your relationship. BetterHelp can help you and your spouse to reach this new level.