If you're feeling a little nervous about your upcoming marriage, don't worry, that is completely natural. Marriage is a big commitment, and it's hard to know exactly what to expect. If you find yourself questioning what's to come, there are premarital counseling books that can help you prepare for your marriage.
Premarital counseling doesn't have to mean sitting in person with a therapist. Simply educating yourself about marriage, which includes reading books, can help you improve your chance of a happy and successful union.
What Is Premarital Counseling?
Premarital counseling is for couples who are engaged or preparing for marriage. During these counseling sessions, topics regarding your life together will be discussed.
Topics may include:
Children
Responsibilities
Finances
Sex
Communication
You can discuss struggles that you are already aware of. In addition, some issues may come up that you didn't know were a potential problem until you started discussing them. Premarital counseling sessions are used to discuss these topics in a safe environment to help prevent problems that could damage your relationship later on.
Books That Help You Prepare for Marriage
You may choose to read premarital books instead of or in addition to your counseling sessions. The following are some highly regarded books on this topic:
Things I Wish I'd Known Before We Got Married by Gary Chapman
The name says it all. Written by a couples counselor, this book addresses communication in marriage, encouraging calm expression and verbal consideration. You will learn how to talk comfortably and effectively about troubles that may affect you and/or soon-to-be spouse, including sex, chores, and more. In addition, you will realize that your relationship with your spouse is affected not only by them but also by your family and peers.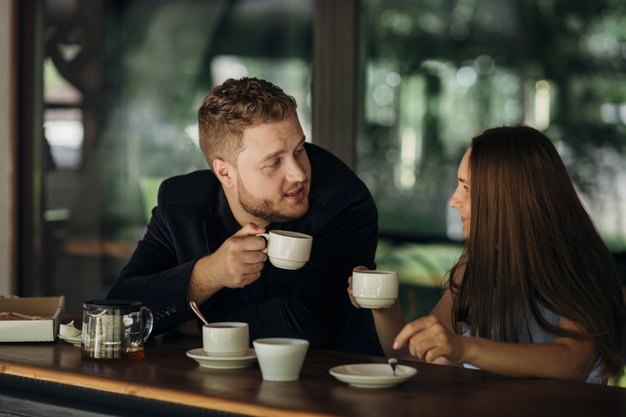 Looking For The Best Resources To Help With Planning Your Married Future?
Saving Your Marriage Before It Starts by Drs. Les and Leslie Parrott
The purpose of this book is to correct your misconceptions about marriage. Some people assume their relationship will be easier once they are committed to someone through marriage. This book will teach you that strong relationships are the result of teamwork. You will learn how to communicate effectively by understanding your partner, resolving issues in a healthy manner, and organizing finances. This book provides a good foundation for a healthy marriage.
The Total Money Makeover by Dave Ramsey
This book addresses managing household finances. While it isn't geared toward engaged couples per se, finances are one of the most common marital problems. At the beginning of a marriage, it may prove difficult to get this information organized. However, this book will help couples pay off serious loans or debts from cars and houses as well as saving up for emergencies and retirement. Being able to remove one of the common triggers for disagreements in a marriage can help you build a strong marriage from the start. As an added bonus, Dave Ramsey discusses ways of managing marital conflicts in the sidebars of the book.
Boundaries in Marriage by Dr. Henry Cloud and Dr. John Townsend
In this book, you will learn how you and your soon-to-be spouse can determine your roles in your relationship. The authors discuss establishing boundaries, drawing "property lines," and highlighting personal space to maintain a healthy and long-lasting relationship. You can also learn to prevent "crossing lines" or causing serious emotional damage to your partner when married. This can involve maintaining good communication, continuing intimacy, and avoiding external temptations such as cheating. Setting boundaries from the start helps you avoid problems that could arise. It's wise to think through these scenarios in advance.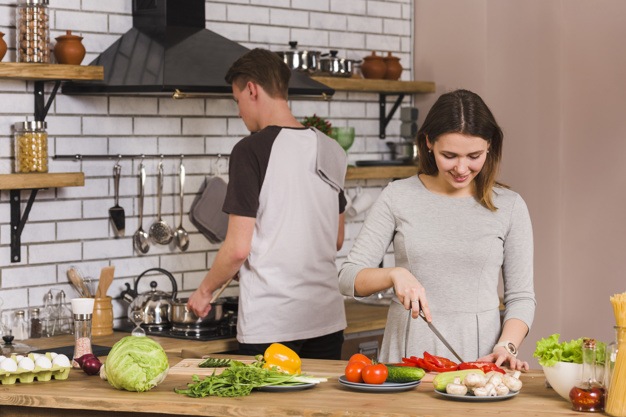 Love & Respect: The Love She Most Desires, the Respect He Desperately Needs by Dr. Emerson Eggerichs
The fact that both spouses have specific needs that must be met is highlighted in this book. Generally, says Dr. Eggerichs, the wife needs most to be loved and the husband needs most to be respected. When a need remains unmet, the marriage will be put at risk. Dr. Eggerichs wrote this book based on scientific data and three decades' worth of experience as a counselor. He utilizes his knowledge and experience to discuss how you can get what you want out of your marriage.
Dr. Eggerichs explains that the book title doesn't mean that men aren't looking to be loved and women don't care about respect (so don't get caught up in the wording). Both love and respect are important to each partner, but this book goes into great detail about the differences between women and men and what they need to feel loved.
Sheet Music by Kevin Leman
This book jumps right into a topic that many couples shy away from talking about – sex. It goes into detail about how your past experiences, both sexual and nonsexual, can impact your sex life as well as what to expect in marriage. There is one chapter geared specifically for women and one for men. But everyone can benefit from reading the entire book cover to cover. Learning how to talk about sex openly and honestly with your spouse will go a long way toward creating a marriage that is sexually fulfilling for you both.
The Five Love Languages by Gary Chapman
Not everyone feels loved the same way. In this book, Gary Chapman talks about the five different "love languages" that people have:
Acts of service
Quality time
Physical touch
Gifts
Words of affirmation
If you are showing love to your partner in a way that doesn't match their love language, they may not be feeling loved by you and vice versa. This book will help you recognize what your own language is, what your partner's language is, and how you can show them love in the best way possible. This is a great book to read together.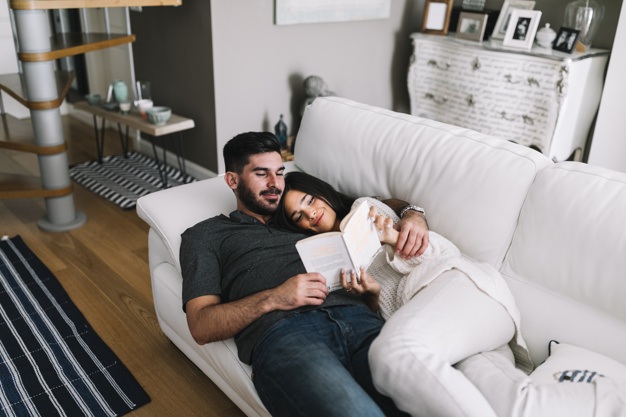 Looking For The Best Resources To Help With Planning Your Married Future?
Other Forms of Premarital Counseling
It's easy when you're engaged to get carried away with the wedding plans and forget to plan for your marriage. But your marriage is more important than your big day. The more work you do to learn about marriage and your partner the better your chances of building a strong foundation on which to base your life together.
The books described above are great sources of information on issues to consider before getting married. Here are a few other options for premarital counseling:
Talk to the person performing your ceremony. If you are being married by a religious leader, there is a good chance that they also provide premarital counseling sessions for the couples that they marry.
Find a mentor couple. Talking with a couple who is happily married after decades can be a great way to get advice to help prepare you for your life together. Make sure you choose carefully to find a couple who has a strong marriage built on values that you share.
Attend a premarital conference or event. There are plenty of premarital conferences and events that take place around the country and the world. Find one that's coming to your area, or plan a trip together to learn about how to build a strong marriage.
Speak to an in-person or online therapist. A therapist can teach you techniques to deal with issues you and your spouse-to-be are having now and issues that might arise after you're married. Research has shown that couples seeing an online therapist found that they could focus more on the counseling than in face-to-face counseling. According to couples, the screen between them and the therapist disappeared, and they felt "less judged" by the therapist than they would have with traditional therapy. Overall, couples expressed a positive experience with online therapy and found themselves to be more immersed in the counseling process, sharing more than they would have with an in-person therapist. Online therapy can also be effective for those who have individual issues outside of being a couple.
BetterHelp Provides Online Premarital Counseling
As discussed above, premarital counseling can improve your chances of staying happily married. If you are interested in counseling but aren't comfortable meeting face to face with a stranger, online counseling, such as that provided by BetterHelp, could be a great option.
You can speak with a certified professional who will provide you with the services you require. Sessions can be performed at any time via video chat or phone as well as through messaging. This makes it convenient for both you and your partner to be part of the counseling sessions during the busy process of planning a wedding. Read below for reviews of BetterHelp counselors.
Counselor Reviews
"Stephanie is a gem! She's very thoughtful, thorough, honest, insightful but most of all helpful. This is coming from a person that never wanted to do counseling and just "knew" I didn't need it. She's been key in helping my wife and I find our better place. She made us grow as a couple and individually. Thanks Steph!"

"My husband and I are very appreciative of Valorie's help and guidance in helping us work through some marital issues. After a few months of working weekly with her, we
feel better equipped to weather our storms."
Conclusion
The work you put into planning and preparing for your marriage will be well worth it in the end. A lasting, fulfilling marriage is within reach – all you need are the right tools. Take the first step today.
Commonly Asked Questions:
What should be covered in premarital counseling?
What is discussed during premarital counseling?
What to read before you get married?
What questions do pastors ask in premarital counseling?
What are the 4 questions you would ask in premarital counseling that you feel are important?
What are the top 3 things that couples should discuss during premarital counseling and why?
How long should premarital counseling take?
What are the questions asked during marriage counseling?
Does premarital counseling reduce divorce rates?
What are the 3 stages of marriage?