Online Therapists And Psychologists: Are They For Real? | Find The Best Online Therapist | 2020
By: Sarah Fader
Updated August 31, 2021
Medically Reviewed By: Sonya Bruner
Frequently Asked Questions (FAQs) About Online Therapists And Psychologists
How Can a Therapy Mobile App Help My Mental Health?
Many people, especially during self-isolation, are turning to online therapy to help with their mental health problems. Technology can indeed help those who need therapy, and here's how.
Goal-setting therapy apps. This mobile app allows you to make a goal and stick to it. Apps like these give you reminders and help you to break down your goal into smaller steps. Sticking to a goal is important for one's mental health, but due to depression, anxiety, or other factors, it can be hard for you to set goals. An app can help.
A mobile app can help you by giving you ways to calm down. There are apps such as Headspace that teach you meditation sessions that improve your mental health. Some apps play soothing sounds, guided imagery, and white noise to help you fall asleep when you feel like the world is keeping you up.
Finally, we have therapy apps. A therapy mobile app can help you improve your overall mental health by letting you speak to a licensed therapist through unlimited messaging through text, video, and email. This is what is known as messaging therapy. A licensed therapist is someone who has been through all the training and education, so you can get help from a mental health professional through the comfort of your own home. You can even try a service like 7 Cups of Tea, where you can be matched with a volunteer who is trained to listen to your problems. It's important to note that the volunteers on 7 Cups of Tea are generally not licensed therapists, but are trained listeners.
Can A Digital Psychologist Help With Eating Disorders? What Can a Psychologist do to help?
An online therapist may be able to help you if you are experiencing an eating disorder of some type. In some cases, traditional mental health services aren't available in your area, and you must take advantage of other methods to get the therapy service that you need. In some cases, a therapist may utilize real-time phone, video services to speak with you, which is one option to be aware of when you are considering taking advantage of online therapy. Research shows that online therapy can be effective in reducing and eliminating eating disorder symptoms.
Can An Online Therapist Provide Couples Therapy Online?
If you're arguing with your spouse, an online therapist can help. Everyone gets into a fight on occasion, but when you don't know how to handle it, the fight can escalate, and soon, you're left with a broken marriage or relationship.
Luckily, online therapy for relationships is effective, and it can help those who are having arguments by providing therapy at the moment. A therapist can work wonders because they are people who can act as the middleman when two partners are having a hard time reaching common ground.
Is an Online Therapist Good for Depression, Anxiety, or Bipolar Disorder?
One of the biggest threats to your mental health sometimes comes from within. Online therapy helps with any mental health problem you have, especially depression. When you're depressed, you may feel so unmotivated that you can't leave your house. Sometimes, you just want to lie in bed and be on your phone, and a therapy app is perfect for this situation, where you can still find emotional support. A good app to check out is 7 Cups of Tea, or you may want to look into messaging therapy like BetterHelp.
Generally speaking, online therapy can help with your mental health when you have anxiety, too. When you're experiencing a panic attack or a burst of anxiety, talking to a therapist at the moment can allow you to calm down. They can help with your mental health as well by giving you ways to identify any triggers, too.
Finally, therapy can help with other mental health issues including bipolar disorder. An online therapist can keep track of your mood swings and can help you be mindful of your decisions. This is especially important in the mania phase, where you might make self-destructive decisions that can do more than damage your mental health. You may spend more than you have, for example.
Why Is There a Stigma Towards Mental Health?
The stigma towards mental health is improving, but many people still have it. Often, we have a hard time understanding what we can't see, and mental health can be invisible, especially if someone is good at "faking it." If not, some people may believe that they are exaggerating or doing it for attention.
Other people may have a stigma towards mental health due to gender-based beliefs. For men, they may be told that they should be strong and not express their feelings. For women, they may be told that they are too emotional. This can also apply to the LGBTQ community as well, and it can cause people not to seek help.
Finally, there is a stigma towards mental health treatment due to the belief that the only people who can have a mental health plan are those who have money. In reality, you can find cheap or even free therapy in many places, including online, and more than a million people can start getting the help they need by knowing this. For example, you can get health services through apps such as 7 Cups of Tea, and by utilizing support groups.
Is there an online therapist or psychologist?
Online therapy (another word for online psychotherapy, or working with online psychologists) is gradually becoming popular when it comes to providing online mental health services and supporting mental health. The flexible nature of online mental health services as well as its affordable pricing when compared with offline mental health services continues to make it a preferable option for many. This online therapy is not too different from traditional therapy or in-person therapy involving real-time activities, which engages the therapy services of a licensed therapist and a psychologist who provides virtual support for their clients.
Online and in-person therapy both serve as an avenue where a licensed therapist can give their professional assistance as they address the mental health challenges in the lives of their clients, whether clinical (e.g. anxiety, panic disorder, or depression), circumstantial, (marriage problems, relationship issues, or problems of getting a new job) or an individual's life challenges by providing online therapy, counseling services, cognitive behavioral therapy, online marriage counseling, etc. Psychologists are required to possess the same licenses, certifications, and credentials irrespective of the location to be able to provide needed therapeutic and emotional support.
Online therapists are just like any psychologist you would meet in an office and possesses a degree in psychology as well as the professional training and the skills required to help individuals cope with random life challenges and mental health issues. They are not different from an offline psychologist in qualifications or the services rendered, but in the means by which their services are provided. They are the same type of mental health professional you would see if you were utilizing in-person therapy techniques.
Hence, the existence of digital psychologists and the online therapeutic services they render remain undebatable. Their professional assistance is internet-based and is easy to be accessed when compared to the traditional office-based psychologist. Their internet-based service can be accessed wherever it is needed and at whatever time is selected at the comfort of the client's request.
Online psychologists are of great resource to anyone that can benefit from the traditional in-person therapy obtained in an office. Its services (which are internet-based) involve virtual therapy sessions that entail a licensed therapist providing emotional support, which can also be carried out by support groups coordinated by the therapist, and advice via online unlimited real-time messaging, online chat rooms, voice, and video messaging, as well as live video sessions. Whether the therapeutic conversation occurs in real-time, such as live video conferencing and online chat rooms, or a less immediate format such as email or unlimited messaging, both online therapy and counseling will provide individuals with quick and convenient access to psychologists. In many cases, you can get your insurance to cover it, so you may want to check with them to see if they do. Then, you can determine if online services (including services that utilize things like real-time live video) are for you, or you would prefer traditional in-person therapy. There are benefits to both types. You can do online research to learn more about these topics, but be sure to remember that many sites have privacy protection (including rights reserved) so be sure to read the fine print if you want to share them on social media or print them out to read later.
Does online therapy really work? How does online therapy work?
A lot is going on the internet about the effectiveness of online therapy in today's world. There are apps developed for easy interaction with a therapist such as Talkspace, and there are many other online therapy sites like 7 Cups of Tea, some of whom offer services and emotional support such as support groups, as well as subscription plans where regular video appointments with a therapist can be scheduled. Moreover, many others offer services, such as unlimited messaging, online video sessions, and email communication, which can be accessed easily.
How effective online therapy is (such as the one provided by 7 Cups of Tea) depends on so many factors, most of which are related to the process by which online therapy is accessed. To be able to ascertain if online therapy really works, one has to understand the pros and cons of online therapy counseling. Online therapy is a good option for remote areas, provides easy accessibility for all, especially individuals with physical limitations, affordability, and is convenient. It will be unfair also not to consider the cons of this means of counseling. Some of the risks and major disadvantages of online therapy include the issue of privacy, confidentiality, and unreliable technology, the uncertainty of insurance coverage, especially in the United States, differences in licensing across states for online therapy, counseling, and medication management. These pros and cons must be properly considered when evaluating the effectiveness of online therapy services.
Receiving prescription drugs for mental health concerns requires the consultation of a doctor or a psychiatrist who can assist you with medication management, which is typically done in-person, but online options are available with some limitations, such as not being able to receive prescription medications that are controlled substances (i.e, certain anxiety and sleep medications).
One of the biggest concerns of online therapy such as the one provided by 7 Cups of Tea is that therapists don't have an opportunity to observe the patient, the effectiveness of interventions taken such as support groups, which are very vital and essential parts of assessment and diagnosis. The tone of voice, body language, and overall demeanor help to give insight into the state of an individual. One major component of effective therapy involves the relationship between the therapist and the patient but because of the medium of access related to online therapy, this relationship is sometimes weakened. There are also speculations as to how far digital communication can help in terms of the healing power physical presence of face to face interaction between therapist and clients provides. It is necessary to consider all of your options before you determine what type of mental health professional you would like to speak to.
Despite these concerns, research consistently shows that online treatment can be very effective for many mental health issues including depression and anxiety, and many more. Research published in 2014 in the Journal of Affective Disorders reported that online treatment was just as effective as an in-person, face-to-face treatment for depression. Another study in 2018 published in the Journal of Psychological Disorders found that online cognitive behavioral therapy is an effective, acceptable, and practical health care. This study showed that online cognitive behavioral therapy was just as effective as in-person therapy for generalized anxiety disorder, major depression, panic disorder, and social anxiety disorder. Cognitive-behavioral therapy is utilized for many different mental health issues, and involves learning how to think differently about certain situations, to then have different, healthier behaviors.
How do I find an online therapist? What criteria should I use to choose an online therapist?
To find the right type of online therapist, and to save time, energy, and cost, it is advised you follow these simple steps below:
Know who and what you want in an online therapy experience
You must understand who you need to see when going for online therapy. Clients usually don't receive a diagnosis until the first session, but you can get an idea of what condition you are struggling with by researching your symptoms. If it looks like depression, you should go for a therapist who specializes in depression. It might also be relationship issues or life challenges, some online therapists can be of help in such cases.
Decide the length and frequency of sessions
One of the benefits of online therapy is you don't need to disturb yourself about the session's scheduling, considering it can be shorter and also can be scheduled at your convenience. It is very client-friendly. There are apps and site such as 7 Cups of Tea and Talkspace that provides service such as emotional support, which may be via support groups and also provide a medium of texting a therapist whenever necessary, only charging weekly or monthly rather than per session. So, you can decide the duration of your therapy sessions and how frequent you want them to be. The 7 Cups of Tea service has different services that you can investigate, to determine if one is right for you. There are other online therapy services out there as well, so be sure to do your due diligence when you are researching this topic.
Determine the cost of online therapy
Using an online therapy network such as 7 Cups of Tea, Talkspace, BetterHelp, etc. is generally directed towards saving money. It is wise to factor your expenses into your budget like an electricity bill and plan your expenses. In general, online therapy is less expensive than face-to-face therapy.
Check your health insurance coverage
Most online therapy comes at a low cost and is quite cost-effective, so circumventing health insurance coverage is often cheaper. Nonetheless, some providers of health insurance cover online therapy, and you should actually consider if health insurance might affect the quality of online counseling services given.
Choosing your therapist by gender
As a client, having a gender preference especially in significant situations such as online marriage counseling or couples therapy is not a problem, and most therapy networks or therapists avail you the option of selecting by gender. Also, matching agents in therapy networks will ask you about gender preferences as well.
Other steps you will need to consider are the most common forms of psychotherapy available on online platforms, such as Cognitive Behavioral Therapy, Interpersonal Therapy, or Psychodynamic therapy, as well as the kind of mediums of communication that you will prefer (e.g. live video conversations, online chatting, text messaging or email, etc.). Some people may want to take advantage of live video, while others may favor support groups. This is something that you will need to decide for yourself. It's perfectly okay if you do not know what kind of therapy you want; your therapist will help you decide by talking through each method.
Are there any free psychologists or free online therapists?
One of the major factors that often determine whether individuals actively seek out therapy is the cost. Oftentimes, mental health is largely not recognized as an overall part of one's well-being. More than a million people and insurance companies consider counseling online or therapy a luxury, not a necessity, so clients are often forced to pay out of their pockets. To get a low-cost- or cost-free rate, community health services are a preferable option. They come at usually no fee or reduced cost-based programs and can provide the necessary care without you having to worry about the cost. Another option is to have a robust health insurance plan that can help cover most of the therapy expenses. Although the volunteers at 7 Cups of Tea are trained listeners (and generally not licensed therapists), this is a free service.
Major free and low-cost plan options available are for individuals who can formally show they need financial assistance which requires income requirements evidence and application processes.
Getting a quality psychologist service often comes with a cost and getting a reduced cost or getting a free service (but not always) demands foregoing quality for cost, or going through social services, non-profit organizations, or making use of locally available services.
Is online therapy or online counseling cheaper than in-person?
In general, online therapy is cheaper than in-person therapy. The cost of online therapy such as those provided by 7 Cups of Tea, Talkspace, BetterHelp, etc. depends on the type of services to be delivered and who is to deliver them. Most online therapy platforms offer their services at a cheaper rate to attract clients at a comfortable schedule, while a few others have little or no difference in the amount charged for both online and in-person therapy.
The cost of accessing online therapies across channels varies as well as that of in-person therapy. Most online therapy provides larger quantity services that are easily accessible compared to in-person therapy. Hence, the rate of charging for services on both online and in-person platforms varies across quality, professionalism, experience, and demand. Consider the effectiveness of both types of therapy, including sites like 7 Cups of Tea. Research the pros and cons of online therapy options, or an in-person therapist, to determine which one is the better value for your needs. For example, you may need to try both types to figure out which you like the best.
What are the cheapest online therapy and online counseling?
Taking a meta-analysis of different online therapy platforms, there are various online therapy platforms such as 7 Cups of Tea, Talkspace, My Therapist online, Pride Counseling, BetterHelp, etc. that offer different types of online therapy counseling, such as online marriage counseling and video sessions at affordable prices. You can access them and browse their inventory on the type of service rendered and the cost of each service. A good, advisable and affordable platform is BetterHelp, which offers online therapy services for individuals, couples, teens at a reduced rate and charges around $40-$70 per week, billed monthly. At BetterHelp, there are many articles that you can read, which can give you helpful information about specific mental health issues and topics. Remember before giving any medical information to understand the website's privacy policy and rights reserved policy.
Why are digital psychologists so expensive?
Psychologists are highly trained professionals, and charge fees commensurate with the training they have received. Also, if their services are in high demand and of good quality, there will be an increase in the price of service for as many individuals that can afford it and are willing to pay for their services.
What can I expect at my first psychologist's appointment?
More than a million people are anxious and concerned about what they can expect on their first appointment with a psychologist, and they have emerged confident and grounded. Primarily, at your first appointment, you will be asked to come in five to ten minutes early to fill in some paperwork. At the appointment time, the psychologist will come out, meet you in the waiting room and introduce himself or herself to you. You will then be taken through the consulting room. Next, the psychologist will discuss confidentiality with you.
The first session is about getting to know about what has been happening to you recently and for the psychologist to construct a plan that is right and best for you. The psychologist will ask guiding questions to ensure that they get all the information that is needed.
Our online therapy and online counseling safe?
In these modern times where there has been an incredible revolution in computer technology, more than a million people continue to get solace from the easily accessible and the fast pace service made available by these technologies. Online therapy as a product of such a revolution has been able to provide easily accessible, safe, and effective internet-based psychotherapy for individuals who need them.
Nevertheless, this benefit is accompanied by its attendant risks and dangers. There is an associated risk of impersonation, misunderstandings during communications, identity fraud for both client and therapist, information leakages, a technological failure that may warrant cancellation of appointments, and many others.
It is better to be informed of the derivable benefits and associated risks and dangers of online therapy, to be able to make a better decision on whether to access online therapy, when and where it can be accessed, and how to access it. Be sure to check out all the resources at hand, as well as the ones mentioned above, such as BetterHelp, Talkspace, 7 Cups of Tea, and more, when you are planning your future therapy.
Therapy Is Personal
Therapy is a personal experience, and not everyone will go into it seeking the same things. But, keeping these nine things in mind can ensure that you will get the most out of online therapy, regardless of what your specific goals are. If you're still wondering if therapy is right for you, and how much therapy costs, please contact us at contact@betterhelp.com. BetterHelp specializes in online therapy to help address all types of mental health concerns. If you're interested in individual therapy, please reach out to contact@betterhelp.com. For more information about BetterHelp as a company, please find us on
If you need a crisis hotline or want to learn more about therapy, please see below:
For more information on mental health, please see:
Get Help Now
Emergency: 911
National Domestic Violence Hotline: 1- 800-799-7233
National Suicide Prevention Lifeline: 1-800-273-TALK (8255)
National Hopeline Network: 1-800-SUICIDE (784-2433)
Crisis Text Line: Text "DESERVE" TO 741-741
Lifeline Crisis Chat (Online live messaging): https://suicidepreventionlifeline.org/chat/
Self-Harm Hotline: 1-800-DONT CUT (366-8288)
Family Violence Helpline: 1-800-996-6228
Planned Parenthood Hotline: 1-800-230-PLAN (7526)
American Association of Poison Control Centers: 1-800-222-1222
National Council on Alcoholism & Drug Dependency Hope Line: 1-800-622-2255
National Crisis Line – Anorexia and Bulimia: 1-800-233-4357
LGBTQ+ Hotline: 1-888-843-4564
TREVOR Crisis Hotline: 1-866-488-7386
AIDS Crisis Line: 1-800-221-7044
Veterans Crisis Line: https://www.veteranscrisisline.net
TransLifeline: https://www.translifeline.org – 877-565-8860 APA Youtube
Suicide Prevention Wiki: http://suicideprevention.wikia.com
---
Previous Article
Is Online Psychiatry Effective?
---
Next Article
What Psychologists Can Help You Do
---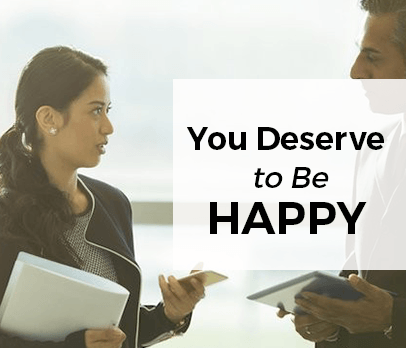 Get The Support You Need From One Of Our Counselors
Talk to a Therapist
Learn More
What Is Online Therapy?
About Online Counseling
Category List
---
Abuse
ADHD
Adolescence
Alzheimer's
Ambition
Anger
Anxiety
Attachment
Attraction
Behavior
Bipolar
Body Dysmorphic Disorder
Body Language
Bullying
Careers
Chat
Childhood
Counseling
Dating
Defense Mechanisms
Dementia
Depression
Domestic Violence
Eating Disorders
Family
Friendship
General
Grief
Guilt
Happiness
How To
Huntington's Disease
Impulse Control Disorder
Intimacy
Loneliness
Love
Marriage
Medication
Memory
Menopause
MidLife Crisis
Mindfulness
Monogamy
Morality
Motivation
Neuroticism
Optimism
Panic Attacks
Paranoia
Parenting
Personality
Personality Disorders
Persuasion
Pessimism
Pheromones
Phobias
Pornography
Procrastination
Psychiatry
Psychologists
Psychopathy
Psychosis
Psychotherapy
PTSD
Punishment
Rejection
Relationships
Resilience
Schizophrenia
Self Esteem
Sleep
Sociopathy
Stage Fright
Stereotypes
Stress
Success Stories
Synesthesia
Teamwork
Teenagers
Temperament
Tests
Therapy
Time Management
Trauma
Visualization
Willpower
Wisdom
Worry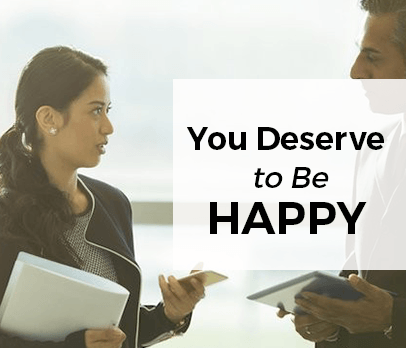 Get The Support You Need From One Of Our Counselors
Get Started
The information on this page is not intended to be a substitution for diagnosis, treatment, or informed professional advice. You should not take any action or avoid taking any action without consulting with a qualified mental health professional. For more information, please read our
terms of use.