Online Psychologists: Are They For Real?
By Sarah Fader
Updated December 27, 2019
Reviewer Sonya Bruner
As online therapy and online counseling are becoming more popular, but you may be wondering: are online therapists real people? When you have relationship issues or behavioral health issues, you want to share your feelings with a human being, not a robot, and that's understandable.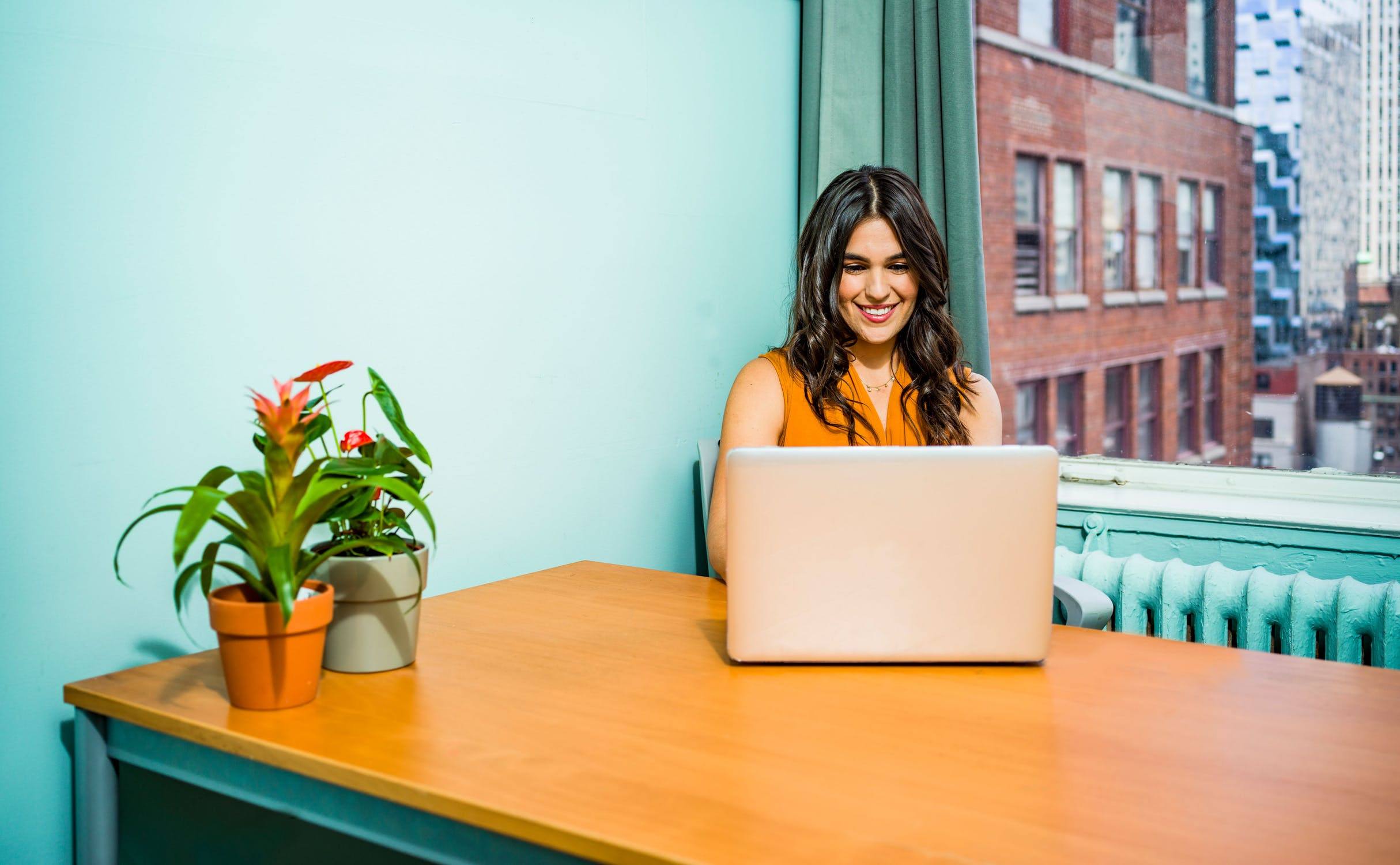 Source: pexels.com
Are Online Psychologists for Real?
The short answer to this question is: yes. Online Psychologists are real human beings who went to graduate school for Psychology. Mental health care professionals that you find online are often some of the same professionals that you may encounter offline. Offline mental health professionals are using the power of technology to take their practices online. Online mental health professionals have the same credentials as offline practitioners. Reputable online therapists share the same licenses and credentials as traditional, in-person counselors. Both online and offline mental health professionals provide therapeutic support for people with the following mental health conditions.
Personality Disorders
Asperger's Syndrome
Women's Issues
Relationship Issues
Behavioral Health Issues
Online mental health practitioners are passionate about helping people like you with your life challenges. Maybe you're living with mental illness like bipolar disorder, anxiety, or depression, and you need to see a therapist. You want to talk to a real person and feel like they empathize with your feelings. An online psychologist cares and wants to help you with whatever your life struggles are, and they're a real person who cares about their clients.
The following types of therapy are available online:
couples therapy
cognitive therapy
play therapy
sex therapy
family therapy
According to a study noted from The National Institutes of Health, patients noted a significant benefit from online therapy. The benefits of online therapy emerge for several reasons, one being the expertise of online mental health professionals.
Why Should I See an Online Psychologist?
Online psychologists can do the same things that traditional face-to-face therapists can do, just in an online environment. People have solved many problems using a online counseling to heal relationships issues or overcome behavioral health challenges. If you're skeptical about online therapy, know that many people like you have benefited from it, whether they're living with anxiety, depression or going through a life challenge, such as a divorce or a death in the family. Many of today's online therapy clients are taking advantage of using popular therapy modalities like cognitive-behavioral therapy (CBT) to change negative thinking into positive outcomes. Online therapy like cognitive therapy and (CBT) genuinely helps people with their problems, and has a track record of success. In a study conducted by the University of Pittsburgh Medical Center, patients noted a significant improvement in their symptoms of anxiety and depression after using online mental health care services. Online therapy is a viable way to deal with your problems whether they are individual issues related to your behavioral health -- or more complex relationship issues.
For some people, any interaction on the internet, from ordering a pair of shoes to booking a vacation, is a little more suspect than doing the same thing in real life. It's good to be cautious when online, especially where less than respectable websites are involved. It's crucial to question the credibility of websites advertising online psychologists' services.
There are many reasons someone in need of a little help and perspective might prefer to seek a therapist online, from the convenience to the affordability of services. Your health matters, whether mental or physical. Unfortunately, although the qualification and licensing requirements for calling yourself a mental health counselor or psychologist are rigorous in the United States, it may be difficult to verify someone's mental health credentials in the online world.
Where to Find Qualified Therapists Online
There are a few red flags to know of when looking for an online therapist. A poorly written or designed website may or may not be legitimate, but it only costs a mouse click to avoid this risk.
A website that only accepts a non-secured, untraceable payment method, doesn't list contact information such as a phone number and physical address or offers suspiciously low rates probably is not viable for mental health treatment. Learn the difference between online counseling sites -- which can staff licensed or unlicensed providers and online therapy sites like BetterHelp.com that provide you with access to board-certified therapists. If you're skeptical of a site, an online service such as ScamGuard can help you.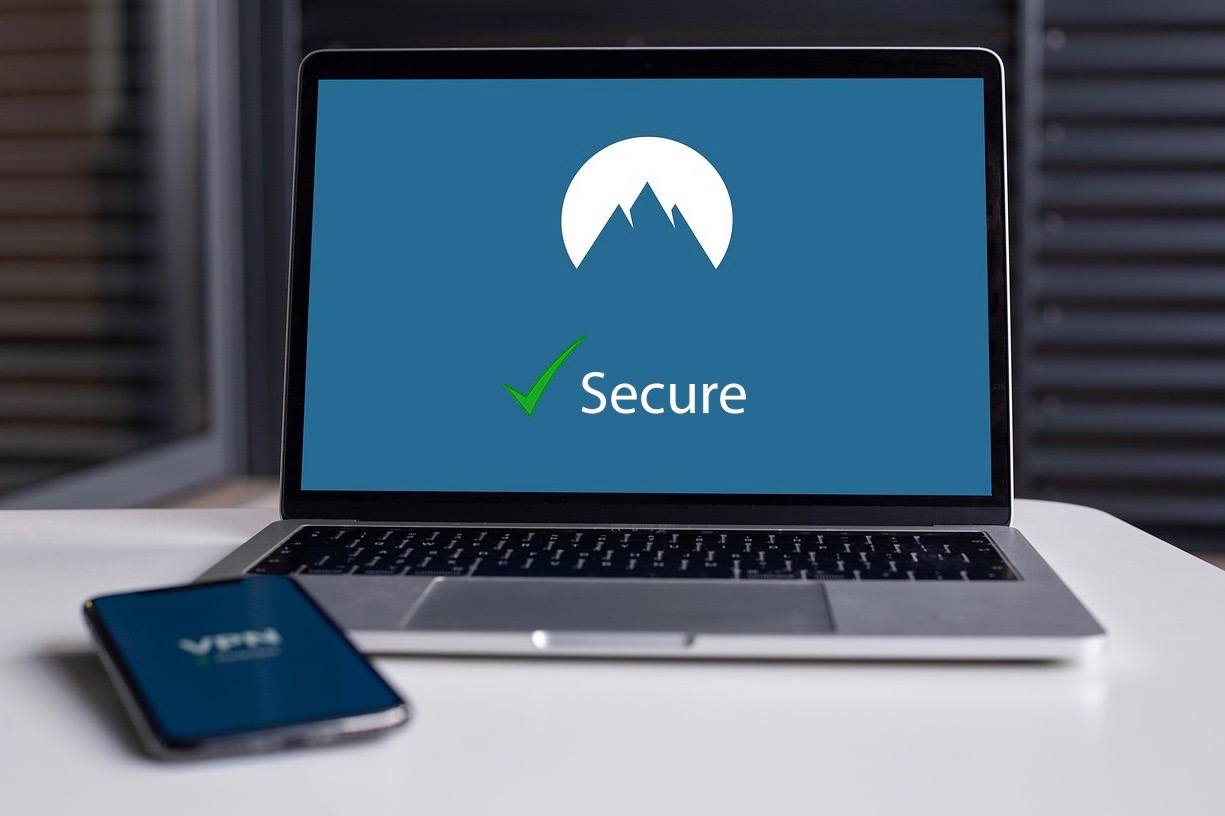 Source: pixabay.com
Not all online therapy services are a scam. There are a number of reputable sites that offer online counseling. There are some websites offer affordable online therapy by qualified mental health providers, typically not employing psychologists themselves but acting as a kind of a clearinghouse that connects therapists and patients. One aspect that makes these legitimate sites stand out is a clear and comprehensive privacy policy, which will be of particular importance to anyone looking for anonymous therapy. Major insurance providers like Blue Cross, Blue Shield and other major insurance carriers that provide mental health services as a part of your health plan can point you in the right direction to find a reputable online provider.
Benefits of Online Psychologists
One of the most valuable benefits of online counseling is that your therapist is available from anywhere you can access the internet in the United States. If your job doesn't permit you to take an hour off for unspecified reasons whenever you want to, you can take advantage of shorter online counseling sessions during breaks or lunches. Being able to resolve painful relationship issues or to take part in cognitive therapy from anywhere you are in the United States offers a significant advantage over therapy in a traditional setting.
Even for people who have more control over their own schedule, the lower costs online therapy offers can be significant.
Finally, since the stigma attached to mental health issues remains to some extent, online therapy options allow people who would otherwise be hesitant to seek help from their smartphones or tablets. This is especially true for survivors of domestic violence or sexual abuse with limited therapy options. With many people suffering from mental afflictions in their lives at some point, it's difficult to understate this factor's effect.
What to Expect from an Online Therapist
Online therapy is much like traditional in-office therapy. When you see a counselor in their office, you will spend a set amount of time engaging with them about the events that go on in your daily life; this is the cast with an online therapist as well. You are free to discuss any problems or challenges you're having. You speak openly with your therapist about a wide-range of topics ranging from relationship issues to career challenges, to weight loss concerns. Your therapist is there to guide you through life transitions and help you examine your thoughts and behaviors and learn how to improve your mental health.
A reputable online therapist will use sound psychological methods and positive psychology practices like cognitive behavioral therapy, dialectical behavior therapy, solution-focused therapy, and any of the many therapy modalities recognized as beneficial by the mental health professional community. When you choose an online therapist from a reputable site, they are committed to keeping your information private and secure. Sessions between you and your therapist are always private, so yo never have to worry about someone finding out about your relationship issues (or any other confidential information that you share with your therapist.) Although you may remain anonymous, during your therapy sessions, it's important to note that you will need to provide general information. You'll need to provide your email address for communication with your therapist regarding your individual health treatment plan. Some insurance providers like Blue Cross Blue Shield pay for (or reimburse) online therapy sessions under your behavioral health plan. If you want to use your health plan to cover the cost of your sessions, you'll need to provide your health plan information. This is Contact your health plan provider to find out if your health plan has behavioral health benefits like those offered by Blue Cross Blue Shield. this is still an important consideration since most people don't want to share their personal struggles freely with others. You can confidently know what you reveal in therapy sessions will never be divulged to others in any way.
Online therapists who work through reputable online therapy sites have qualifications you would expect from a traditional therapist. They should list their certifications and experience on their profile, which you can view before you choose your counselor. You can choose your therapist based on the type of therapy they provide. For example, if you think you'd like to learn more about cognitive therapy or rational emotive behavior therapy -- choose a therapist that specializes in these fields. Therapist practice a wide-variety of modalities that include forensic psychology, rational emotive behavior, support for women's issues and even support for everyday relationship issues. These therapists hold themselves to the same strict standards as therapists do for in-person counseling. In fact, most online therapists also have a local practice where they see patients in their office. That the therapy takes place online does not diminish the therapist's ability to understand your issues and help you move through them successfully.
What Are Sessions Like?
During the first session, you're getting to know your therapist. They will probably ask you questions about yourself and your current situation to get a better idea of how they can help you. As you work through multiple sessions, you will have time to explore your feelings about the situation, identify your healthy and unhealthy behaviors relating to it, and decide how you want to respond.
The therapist typically asks you questions to guide you to greater insights about the problems you are facing. They might teach you techniques for managing your emotions and help you understand how to choose the behaviors that will benefit you as you go through the week ahead. Sessions often end with an assignment, which might be a behavior to notice in yourself or others or a technique to try in everyday situations.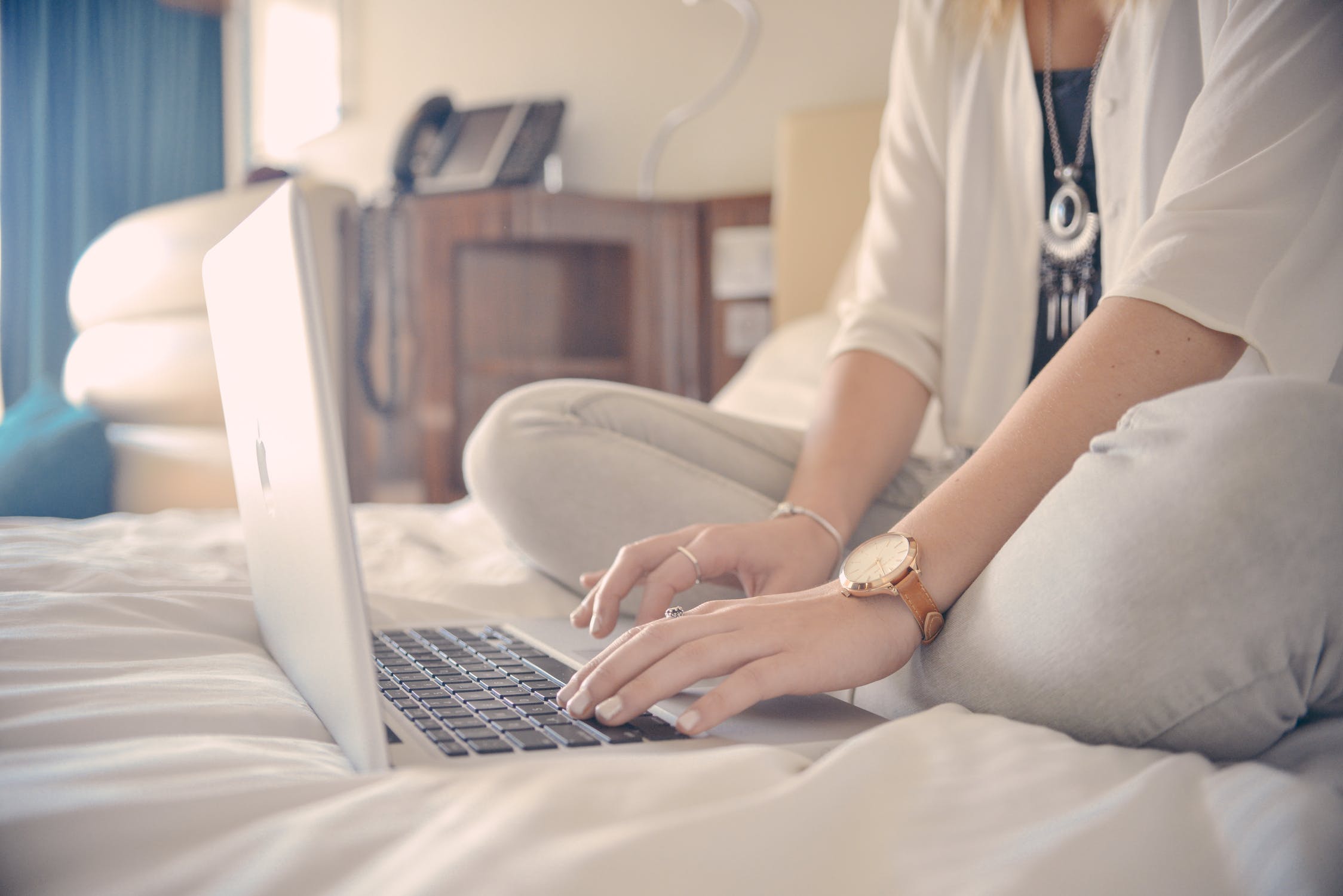 Source: unsplash.com
Other Services and Perks
Online therapy often comes with extra perks you don't get when you see a counselor in person. These perks are available to all therapy subscribers even if they don't have insurance like Blue Cross Blue Shield. Therapy platforms like BetterHelp provide you with a 24-hour mental health net. For example, your therapist may give you a private chat room where you can go to leave messages for your therapist at any time. This service is especially helpful when you want to describe your thoughts and feelings at the moment they are happening. Your mental health net includes always-on chat to your therapist about personal issues and relationship issues as they are happening. Couples who get therapy together can talk directly to the therapist about their relationship issues. The counselor checks the chat room periodically and can leave brief replies or other messages. Your counselor will directly address your concerns with relationship issues, family issues, and personal issues via your secure chat room. Another benefit to online therapy is when you have your next session with them, they can see notes from when you last visited with them.
In addition, you may schedule additional sessions during a crisis. This depends on the therapist's workload and schedule. Not only can you interact with the therapist more often most times, but you can do it from anywhere you have internet access. You can bring your therapist along with you on vacation, while you're away on family business, or when you move to a different home. Imagine how much easier the readjustment process can be when you don't have to find and get to know a new therapist after you move!
Services include:
Mobile App Communication
There is always an app for that, and therapy online tends to use a mobile app to communicate. A therapist online uses a mobile app that is encrypted, so all of your precious information is kept safe. The mobile app can also have other resources, such as ways to cope with depression, anxiety, and other problems that you may have.
A Licensed Therapist
There have been many studies proving the effectiveness of online health care, and this is because it's a licensed therapist, and not someone calling themselves one.
A licensed therapist or licensed psychologists have years of experience. These years of experience show, and the therapist will use all their years of experience to help you.
Text Therapy
Another form of communication is text therapy. This uses mobile phones, smartphone, tablet, or any other device capable of messaging. Texting a therapist on your mobile phone allows you to communicate with them anywhere. Often, you text on a mobile phone during a commute or in a place you're quiet. You have a mobile phone all the time; why not use it for therapy? Mobile phones have their share of health concerns, but they can be used for good, too. While not a complete substitute for face-to-face therapy, texting can still be a worthy way of communicating.
Do Health Insurance Plans Accept Online Therapy?
Health insurance plans can differ in providing services for little money. Some insurance companies have caught on to the effectiveness of online therapy and will cover the treatment, while others still haven't accepted its effectiveness. Blue Cross Blue Shield offers mental health plans getting therapy online. If you're a Blue Cross Blue Shield subscriber and you have questions about online therapy insurance coverage -- contact Blue Cross Blue Shield for more details about behavioral health options.
Luckily, many online therapists offer services that are affordable. With no therapy office, many online therapists work at home and offer home psychology for much less. Communicating through mobile apps means you will be charged less, changing people's lives for the better.
Video Chat
Online psychotherapy works, but many like the face-to-face therapy a therapist or psychologist has to offer, and don't like the idea of communicating through a site or app. Besides a site or app, online therapists or an online psychologist also offer video chat, which can give you an authentic way of communication.
Filtering By What You Need
Another reason why online therapy is so nice is that you can find a therapist who can help you with your needs. It's important you find a psychologist online who specializes in what you need help for. Finding a substance abuse psychologist online, for example, increases your likelihood of recovery.
Some sites and apps will offer different needs. Some offer support for eating disorders, while some offer support groups where entire groups of clients can gather and talk about their problems. Support groups may include family therapy as well.
Less Worry
Another reason why online therapy is so nice is because it's less of a hassle to commute. When you have a stress disorder, anxiety disorders, or bipolar disorder, it can feel like a chore to commute to a health center. If you're dealing with the loss of a loved one, making it to a mental health center seems like an impossible task.
By offering ways to cope, online therapy hopes to get you outside. You may be able to seek the help of treatment centers and primary care physicians in addition to online therapy.
Changing Therapists Online
Once you've found a therapist, whether at your local mental health clinic or online, you have just begun the process of bettering your mental health. Seeing their qualifications, experience and other information about them is a good starting point. However, you can't know whether you and the therapist will work together to solve your issues until you start therapy.
After therapy begins, you might decide that you would like to try another counselor. There's nothing at all wrong with that. If you feel strongly that your personalities don't mesh well, you can always look for another counselor. If you're looking locally, this could be a long process. Find a therapist who doesn't have a full schedule already and who deals with your types of problems. Then, meet them and go through the process of trying them out.
This process is much simpler online. You can see which therapists are taking new patients. You can learn about them from their profile and set up an appointment relatively quickly. It makes sense to give them a chance to get to know you, but you don't have to feel committed to long-term therapy before you even know them and how they work.
BetterHelp Online Therapists Want to Support You
The online therapists and psychologists at BetterHelp want to support you in getting the best possible care for your mental health. They are real people who have studied psychology and human behavior. They've encountered all kinds of clients, some of whom are skeptical about online therapy. If you're unsure of whether online therapy is going to work for you, it's okay to talk to your counselor about this and get their perspective. The only way you're going to know is if you give it a try. Let the online therapists at BetterHelp help you. Read below for some reviews of BetterHelp counselors.
Conclusion
Online therapy is for real. If your family and friends, or other family members, deny its effectiveness, show them. Online therapy offers many types of therapy, which have been proven to work. Besides the types of therapy, they are licensed. They are qualified by the Mental Health Association and may serve community mental health needs. They specialize in the Journal of Psychiatry. They are just as real as any other therapist.
So tell your family and friends and your other family members that there is no shame in seeking online therapy.
---
Previous Article
Is Online Psychiatry Effective?
---
Next Article
What Psychologists Can Help You Do
---
The information on this page is not intended to be a substitution for diagnosis, treatment, or informed professional advice. You should not take any action or avoid taking any action without consulting with a qualified mental health professional. For more information, please read our
terms of use.