Counselor Vs Psychologist: Which Do You Need?
Updated March 23, 2020
Reviewer Carnell Colebrook-Claude , MA, NCC, BC-TMH, LPC (Clinical Track), LPCC, LCPC, LIMHP, LSOTP
Struggling with mental or emotional health issues and wondering who to go to for help? In this article we'll explain the differences between a counselor versus a psychologist and for which situations you may seek treatment from one over the other.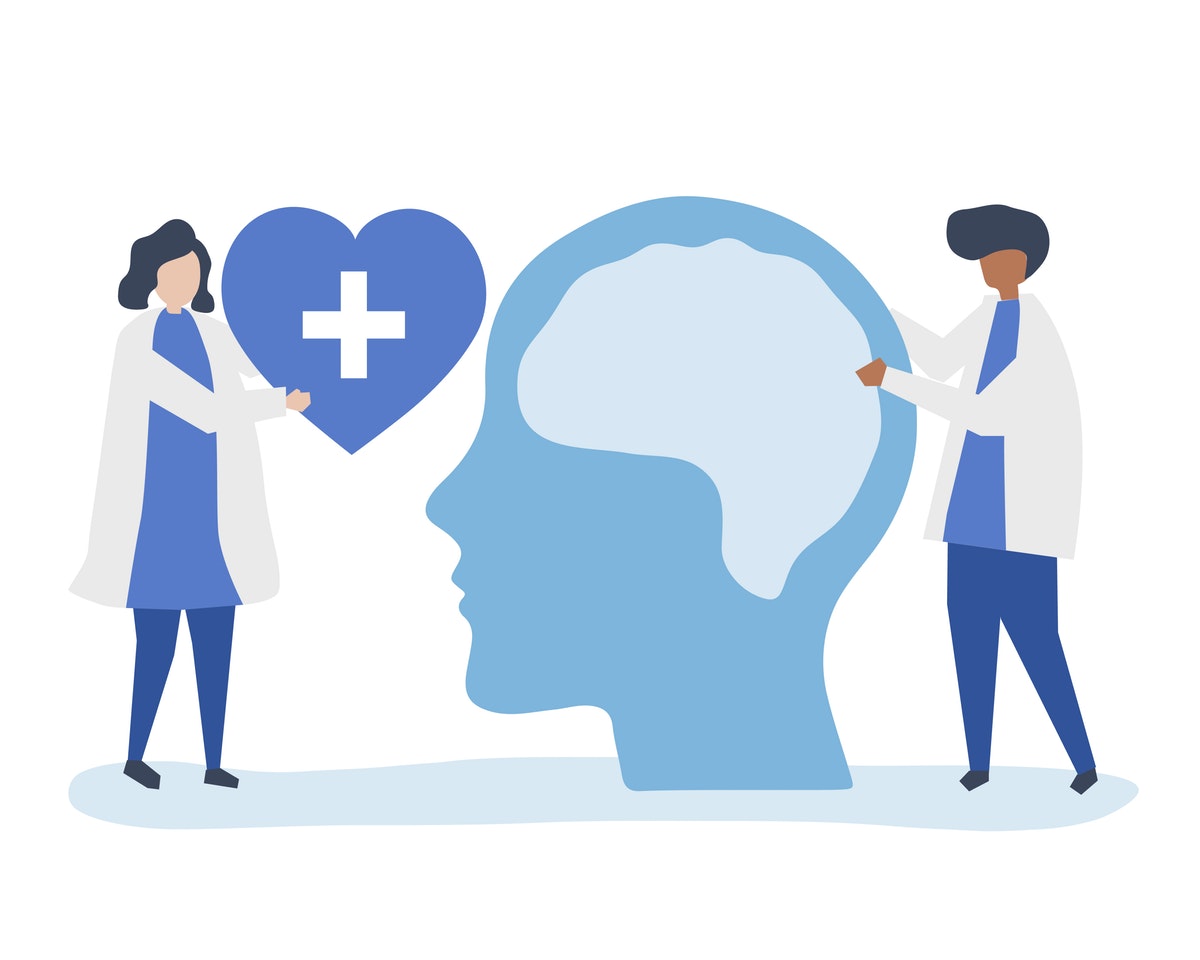 Source: rawpixel.com
To put it simply, counselors or therapists could be considered experts in broad areas, whereas psychologists have additional training and education on certain aspects of mental health. These differences become particularly visible when you see the type of disorders that they treat and the levels of severity in their clients. In some cases, psychologists may be able to treat conditions that a counselor cannot.
When it comes to understanding the differences between a counselor and a psychologist, there are visible differences in three main areas: level of education, level of specialization, and what they are able to legally offer for treatment. Read on to learn more about these differences.
The Three Defining Characteristics That Separate Counselors from Psychologists
As we look at the differences between counselors and psychologists, you'll learn more about what you might need in a professional.
1. Education
Both counselors and psychologists are licensed to practice within their given state. However, counselors typically have less formal education than their psychologist counterparts. At the highest level, they may have a master's degree or doctoral degree and meet other specific requirements for their practice, such as passing certain examinations and a requisite number of supervised training hours.
Overall, however, their education is much more general to prepare them to handle a wide range of patients. Psychologists, on the other hand, will have at least a master's degree and will often have doctoral degrees as well. Plus, they will have done an extensive amount of in-depth research into human psychology along with thousands of hours of supervised training sessions to help them better understand the complexities of mental illnesses and how to treat them.
The length of education is another factor to consider. For instance, most master's degree programs take two to three years to complete, whereas doctoral programs last anywhere from four to seven years. In both programs, counselors and psychologists study different materials and acquire different clinical experience. These differences generally include the following variations:
Psychologists typically have an educational background and practical training in administering and interpreting psychological evaluations. Most counselors are not trained in this area and are unable to provide psychological testing.

Both counselors and psychologists learn about and are required to practice under a set of ethical guidelines. However, some of the guidelines are different according to the degree level which is obtained.

Psychologists are usually required to participate in more clinical research than counselors. For example, completing a lengthy research paper called a dissertation is required in most doctoral programs.

Counselors will often gain one to two years of clinical experience prior to graduating while psychologists usually acquire three to four years of clinical experience prior to graduating.
2. Specialization
Counselors are trained to provide counseling to almost anyone who seeks their services and are typically not focused on one area of treatment. Whether that means they work as a social worker handling familial disputes or as an online counselor coaching people through chronic anxiety, a counselor's main job is to talk with patients and help them work through their issues. If someone needs treatment for a specific mental illness, a psychologist may be a better source of help.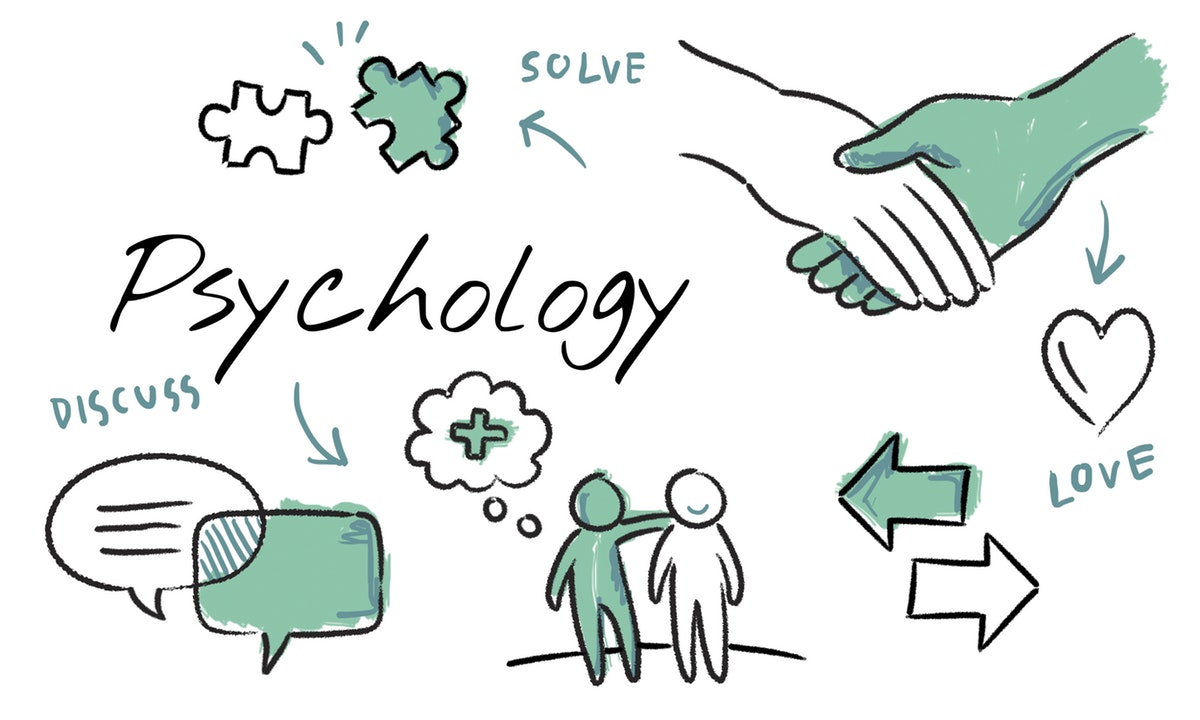 Source: rawpixel.com
The four most common career paths in the field of psychology lead to being psychologists, social workers, counselors, and therapists. Within these career paths, there are a number of specializations to choose from. For instance, there are several areas of psychology, such as Clinical Psychology, Forensic Psychology, Business Psychology, and Neuropsychology. Both counselors and psychologists are encouraged to choose a specialization, so they are better able to understand and help others. In addition to the various areas of psychology, counselors and psychologists may choose to focus on specific populations and mental health diagnoses. These specializations can include substance abuse, chronic pain, depression, anxiety, psychotic disorders, children or adults involved in the criminal justice system, various sexual orientations, and much more.
3. Treatment
When it comes to treatment, counselors can do exactly what you'd expect: they counsel. That means they meet with patients and provide talk therapy to help their patients return to a healthier mental or emotional state. Depending on the scope of their practice within their specific organization/agency, however, they may not be able to provide specific diagnoses. In some cases, this makes them more like a wise confidant who is able to give trusted advice based on their experience with different therapeutic modalities. Meanwhile, a psychologist is able to diagnose mental disorders.
What Does This Mean for You? How to Look for the Appropriate Specialist
If you have decided to see a therapist, whether they are a counselor or a psychologist, you have already on the road to overall health and happiness. Since many individuals have no idea what to expect from therapy, this decision can be a scary one. Although finding the right therapist who is important, the process itself doesn't have to be stressful or tedious if given some thought. Below are some additional factors to consider when searching for a counselor or psychologist:
What Are My Present Problems?

The answer(s) to this question can help guide your search for the right clinician. If you are aware of your previous or current struggles (e.g., depression, anxiety, or anger), you should search for a clinician who has experience with these diagnoses/issues. Typically, you can get this information by searching online or calling the therapist to ask about their specialty. At this time, be sure to highlight your

mental health symptoms

and the severity of your current disorder.

Do I Need a Diagnosis?

Perhaps you are seeking therapy as the result of a court order or a job requirement. In many cases, the third-party (e.g., court or work) will require you to receive a diagnosis, even if it's only for insurance/payment purposes. This is important because, in some states, only psychologists can render diagnoses. Keep this in mind when searching for a clinician. If you are simply new to mental health issues and have not had a struggle in the past, you should seek out to the appropriate specialist based on your condition and how much it's impacting your quality of life.

Is There a Need for Psychotropic Medication?

In addition to participating in therapy, some individuals can benefit from taking prescribed medication(s) for their mental, emotional, and/or behavioral health. If this applies to you, try searching for a clinician who specializes in providing therapy and is also qualified to prescribe psychotropic medications. You and your doctor will need to carefully consider this approach as drugs are not always efficient in

treating mental illness

.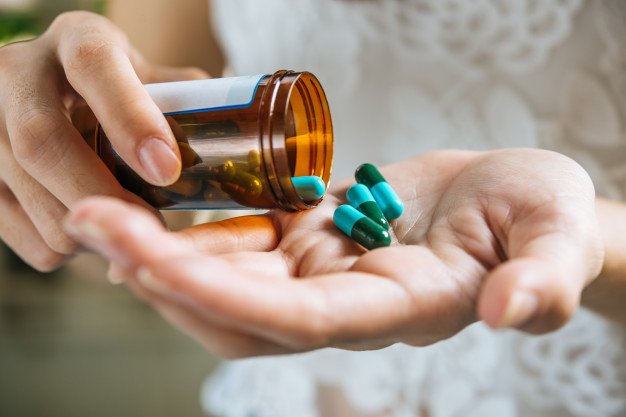 Source: jcomp via freepik.com
Before you search for a mental health professional, we should also debunk a repeated myth. Some people may perceive psychologists as being "better" or "more qualified" when compared to counselors because of their education. However, this just is not true. No matter the degree level or the amount of clinical experience one has received, counselors and psychologists alike are expected to follow all ethical guidelines and provide the best level of care to their clients. Overall, the most important things to consider are,
What issues you would like to address in therapy?

What type of therapeutic relationship interests you?

Which therapist best meets your needs?
Simplify Your Mental Health Journey with BetterHelp
When it comes to your mental or emotional issues, only you can decide what type of treatment suits you best. If you don't know where to start, connecting with an online counselor at a website like BetterHelp is a great way to begin. You don't need to worry about sitting in traffic or taking time out of your day to drive to an appointment. You may access BetterHelp from the comfort and privacy of your own home. Read below for some reviews of BetterHelp counselors, from people experiencing different issues.
Counselor Reviews
"Karen is amazing. I've never done therapy before and was very skeptical of it. I also wasn't sure if I wanted to talk about my stresses, feelings and opening up about work and relationships. Karen has made it very easy to do that and very appreciative of the work she does. I've been working with Karen for 3 weeks and have seen big improvements and changes in my life. Very thankful for Karen and this platform. It is really amazing to talk to someone that listens and offers great advice, encouragement and doesn't judge. Thanks Karen!"

"In the short span of 9 months, Shonnie has become like one of my best friends. At first, I was skeptical of doing therapy since I'm very "psychologically healthy". A few challenges in my personal life lead me to try therapy for a month. Now I consider it an important part of my growth as a businessman and leader within my community. Thank you Shonnie for being so helpful during the recent difficulties; I am very lucky to have found you!"

Conclusion
It can be easy to mix up terms like "counselor" and "psychologist," but it's important to be well-informed on these matters, so you can find the professional who is right for you. If you have been experiencing problems with your mental health, help is available to you. Take the first step on your healing journey today.
Frequently Asked Questions (FAQs)
Is a psychologist and a counselor the same thing?
While a psychologist and a counselor are both mental health professionals, there are a few differences between the two. Both professional counselors and psychologists hold a master's degree in psychology (or a related field).
Counselors often have master's in counseling or a degree in psychology. This qualifies them to provide basic counseling and addiction based services for mental health. An important difference between a psychologist and a counselor is that psychologists are required to complete additional state-mandated clincial training before becoming licensed as a licensed professional counselor or licensed psychologist. Psychologists provide clinical mental health counseling based on psychological research.
Which is better counselor or psychologist?
Counseling programs follow almost the same set of protocols as those of licensed psychologists. When counselors first start out, they are trained to provide basic counseling services like substance abuse counseling and family counseling.
Most counselors are supervised by a psychologist. Licensed psychologists like clinical psychologists take a clinical approach to therapy that is honed during their hundreds (or thousands) of hours of clinical training.
Can a counselor become a psychologist?
Yes. A counselor who holds a degree in counseling can become a licensed psychologist. This happens upon completion of state-mandated clinical training programs. Hands on clinical training programs give counselors clinical training in behavioral psychology, counseling, and family therapy as a practicing mental health counselor.
What is the difference between counseling and counseling psychology?
One of the main differences between counseling and counseling psychology is the application of psychometric assessments in treatment. General counselors can provide basic mental health counseling and understand the results of psychometric assessments.
When should I see a psychologist?
People who have chronic or acute mental health issues often see a psychologist for mental health counseling. Chronic mental health conditions like anxiety, depression, and post-traumatic stress disorder require psychotherapy as a method of treatment. If you suffer from chronic or acute mental disorders, a medical doctor may refer you to a psychiatrist for mental health counseling.
Should I see a psychologist or psychiatrist?
When it comes to the topic of behavioral psychology, people often wonder if they should see a psychologist or a psychiatrist. Psychologists provide mental health counseling programs and psychotherapy treatment for people suffering from mild-to-moderate mental health disorders. Psychiatrists provide therapy and psychology-based medication management services for people with more severe mental health disorders like clinical depression and schizophrenia.
If you're looking for talk therapy and counseling programs like: marriage and family therapy, substance abuse counseling, and psychology counseling services -- choose a psychologist. If you're suffering from moderate to severe mental disorders require intensive monitoring and treatment -- a psychiatrist is the best option for you.
What are the types of counseling?
There are a wide variety of counseling specialities practiced in the US today. Counseling programs follow curriculum designed to place candidates on the path to licensure in their state of residence. Upon completing counseling clinical-based programs counselors are eligible to complete advanced counseling programs that provide hands-on clinical training.
Counselors are required to have master's degrees in their relavent field of counseling (in addition to completing state required hands-on clinical practice hours.)
Counselors who haven't completed their clinical training aren't able to become licensed until they've completed the hands-on portion of their training. A licensed professional counselor is required to hold a minimum of a master's degree in counseling, social science, or other psychology degrees and up to two-thousand hands-on clinical practice hours.
The following is a list of types of counseling services and kinds of psychologists available to provide professional services and support (in-person and online).
Health counseling - Health counselors provide health counseling services related to mental and physical health. A health counseling psychologist provides support, physical therapy options and counseling programs for people who need to take better care of their health by recommending treatments that include a healthier diet, physical therapy, and participating in a mental health counseling program.
School counseling - School or career counseling psychologists provide counseling services for students, faculty, and parents in public and private schools. School psychologists may provide career advice, mental health support, and referrals for clients under their care. School counselors normally hold psychology degrees or a degree in a similar field.
Family Counseling - Family-based counseling programs are designed to provide marriage and family therapy, and family counseling support for families in crisis. Family therapists provide unbiased support and psychotherapy services in hospitals, clinics, schools, and online. You and your family may receive a referral to a family therapist from a medical provider, employee assistance program or other counseling referral service.
Career Counselors - These professional counselors often focus on the practice of career-building, organizational psychology, and leadership development. The function of organizational psychology is to study human behavior in organizations and make assessments based on research findings.
Mental Health Counselors - Mental health counselors offer a variety of mental counseling programs and services and act as a counseling psychologist. Licensed mental health counselors (like the professionals at BetterHelp) can provide individual therapy, couples, therapy, marriage and family therapy, and other group therapy for people with chronic and acute mental health concerns.
Rehabilitation Counselors - These community-service based counselors offer counseling programs geared toward people with disabilities and other functional issues. A rehabilitation counselor can provide individual or family therapy to help people living with disabilities to cope and become more independent.
Grief Counselors- Also known as "bereavement counselors," grief counselors provide a counseling program and therapy that helps people cope with the death (or impending death) of a loved one, close relations, and others. These specialized counselors can be found in funeral homes, hospitals, and hospice facilities as they provide individual counseling and family therapy to bereaved persons.
Abuse Counselor - Abuse counseling professionals provide psychotherapy and related services for victims and surviors of abuse. People who are survivors of childhood abuse, sexual abuse, or domestic violence are often referred to abuse counseling.
Substance Abuse Counselors
Counseling programs based on healing from addiction and remaining in recovery. Substance abuse counseling programs provide community service, support, and psychotherapy services for people who are struggling with substance abuse addiction and those in recovery.
Educational Psychology - Professionals who practice educational psychology provide educational counseling and advice related to the field of education. You may find educational psycholgists who provide educational counseling services in elementary, post-secondary, and graduate schools.
Child and Adolescent Psychology - Licensed professionals who provide child and adolescent psychology specialize in early-childhood and adolescent development. These youth based therapists help children to cope with childhood trauma and dealing with the challenges of youth and adolescence.
Can counselors diagnose mental illness?
Licensed counselors can provide general psychology diagnosis and treatment in their related fields of expertise. Diagnois and treatments are based on clinical counseling psychology methodologies and testing.
Can you be a psychologist without a degree?
No. In the United States licensed psychologists are required to hold the minimum of a master's degree in psychology or a related discipline. They are also required to complete up to two-thousand hours of hands-on clinical training in the field of clinical counseling psychology to satisy state licening requirements.
Do you need a PhD for counseling psychology?"
No. A minimum of a master's degree and up to two-thousand hours of hands-on clinical training are required to become a licensed psychologist. People who have completed the basic requirements are eligible to become licensed to practice general psychology in their state.
---
Previous Article
The Most Effective Psychotherapists Are Those Who Really Listen
---
Next Article
The Difference Between A Psychiatrist And Therapist: What History Shows Us
---
The information on this page is not intended to be a substitution for diagnosis, treatment, or informed professional advice. You should not take any action or avoid taking any action without consulting with a qualified mental health professional. For more information, please read our
terms of use.