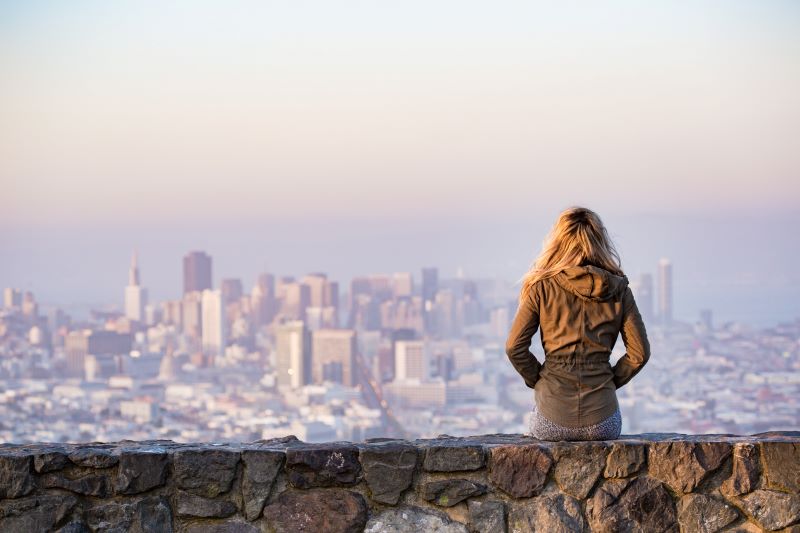 A somewhat forgotten pioneer of psychoanalysis, Sabina Spielrein played a pivotal role in the early history of psychoanalytic psychology as one of the world's most prominent Russian Psychologists and female psychoanalysts. For those not familiar with her life and work, knowing more can allow for a re-examination and new consideration of the work from other prominent psychologists such as Sigmund Freud, Karl Jung, Melanie Klein, and Jean Piaget, whom Spielrein had great influence over their works. Sabina Spielberg's personal life and career are probably most well known from the portrayal in the 2011 motion picture, A Dangerous Method, starring Kiera Knightly. This film greatly dramatized her personal relationship with Carl Jung, but also gave insight to many of her brilliant accomplishments as one of the first female psychoanalysts.
Sabina Spielrein - Childhood and Early Education
Sabina NikolayevnaSpielrein was born in Russia on October 25, 1885. Her birth name was SheyveNaftulovna, but throughout her life, she went by the name of Sabina Nikolayevna. She was part of a wealthy Jewish family. Her father, Nikolai, was trained as an agronomist and worked as a merchant. Sabina Spielrein's mother, Eva, had been trained as a dentist but did not practice in the field.
Sabina's childhood was somewhat turbulent as her parents' marriage was not a healthy one. Further, both of her parents inflicted physical violence upon her. It is believed that Sabina may have also been sexually abused as a child, although that suspicion is not conclusive. Perhaps because of the stress, Sabina experienced mental health problems including somatic symptoms and obsessions.
Despite her struggles, Sabina Spielrein and her siblings managed to excel in their lives. Records indicate that as a youth, Sabina had a strong active imagination. She believed she was called to some greatness. Reportedly, as a child, she communicated about these beliefs with a guardian spirit. Her aspirations may have contributed to her success in school. Indeed, Sabina Spielrein was a strong student.
Sabina Spielreinattained her education at a Froebel school and then at the Yekaterinskaya Gymnasium in Rostov. She was good at science, music, and learned to speak German, French, English, and Russian languages fluently. Even throughout her time in school, she struggled with her emotions and mental health. She continued to aspire to be something greater. She decided to go abroad and study to be a doctor.
More Struggles and Continued Education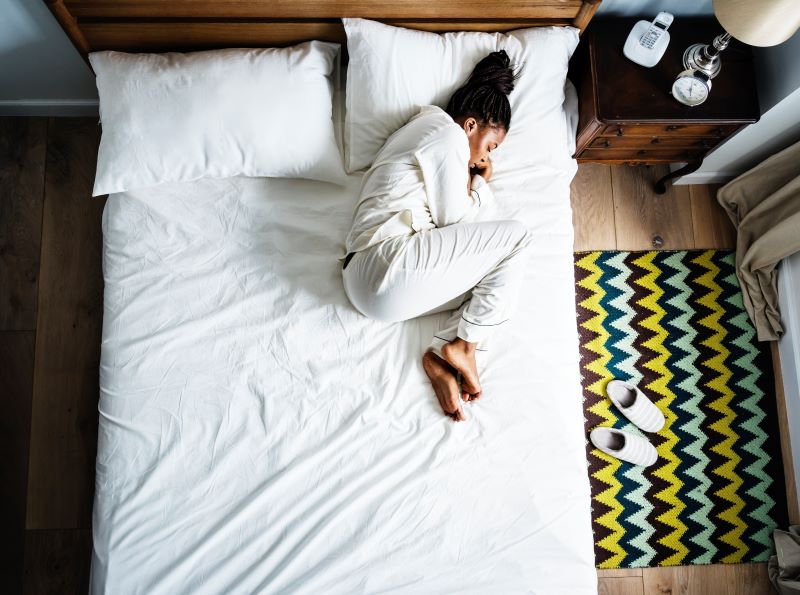 Even as she aspired to become something better, Sabina's mental health seemed to get in the way initially. In 1904, her sister died quite suddenly from typhoid. The event caused Sabina to deteriorate quickly and she experienced a mental breakdown. She had symptoms of tics, grimaces, laughing, and crying that were seemingly out of her control. It was considered a case of hysteria.
Sabina Spielrein entered a Swiss sanitarium, an early mental hospital, to recover. However, the stay was not successful in her recovery. She was then admitted to a mental hospital in Zurich. There, she was assigned to work with Carl Jung as her therapist. In her therapy work, Sabina told Jung about her difficult childhood, including that her father had frequently beaten her. Jung described her as "voluptuous" and her face bearing a "serious, dreamy expression" but understood her to be intelligent and extremely articulate. Sabina Spielrein was apparently the reason Carl Jung first wrote to Sigmund Freud, interested in his psychoanalytic techniques that could potentially cure this challenging case of Sabina.
To aid her recovery, Jung also wrote to Sabina's father and brothers asking that they no longer have contact with her. He tried Sigmund Freud's "talking cure" on Sabina. This treatment involves tapping into ones unconscious through dream interpretation and free association. Within 10 months Spielrein recovered. She thenbegan working as a research assistant for Jung and applied to medical school. Being in the role of a patient and assistant with Jung, Sabina started to fall in love with him. She decided to stay at the hospital longer as an intern rather than leave right away for medical school.
After some time, Sabina did attend medical school. She attended the University of Zurich starting in June 1905. She excelled there and studied a broad range of subjects. She started to become interested in the new field of Psychoanalysis while in medical school. She decided to become a psychiatrist. She studied with Sigmund Freud. Her dissertation was supervised by Eugen Bleuler and Carl Jung.
Sabina's dissertation research was a case study of a patient with schizophrenia, focused on the language this individual tended to use. Jung edited the paper, and it was published in a journal of analytical psychology. Sabina had made psychoanalytic history as it was the first such doctoral level study to be published in a psychoanalytic journal. It was one of the very first psychoanalytic case studies on schizophrenia. It was also the first study written by a woman that was psychoanalytically oriented. Her work helped other psychiatrists to understand the condition of schizophrenia better, leading to more research and help for those patients who experienced this mental illness.
Spielrein's Relationship with Carl Jung and Early Career
Throughout her time in medical school, Sabina Spielrein had worked with Carl Jung on his laboratory research in the hospital she was once a patient but she never again received treatment from Jung. She also studied and researched with him. The two also had a social relationship and records from her diary and letters suggest the relationship also eventually became physically intimate; although, there is debate among historians over the extent of this. John Launer documented her letters and diary entries in his biography, Sex Versus Survival, for evidence concluding they did seem to have a physical romantic relationship, but possibly never had sexual intercourse. Yet, there are accounts that Spielrein became obsessed with having his baby. But, this behavior was thought to be a pattern for Sabina, as she was often interested in men who had authority over her. In David Cronenberg's film, A Dangerous Method, the ideas of Sabina and Jung's romantic relationship were the main focus of the plot and it was portrayed in great detail.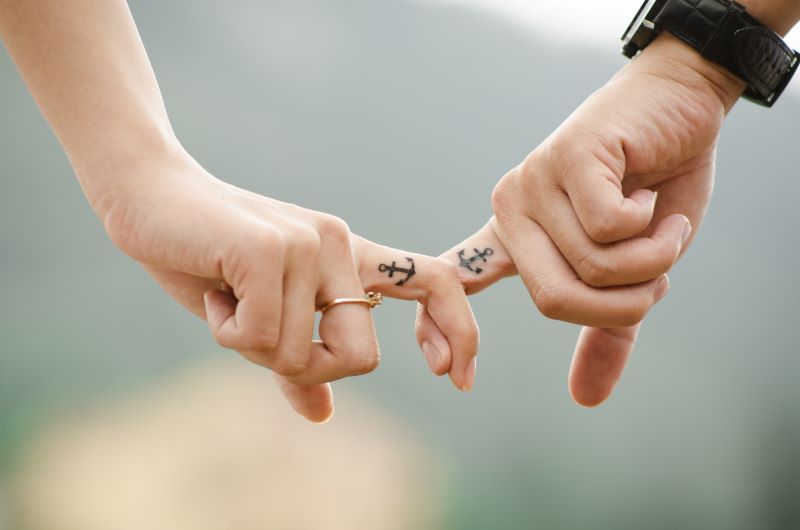 Nonetheless, the relationship was problematic, given that Jung was married, and that Sabina had been both a patient and a student studying with him. He eventually left his medical position, in part because of the controversy. Records indicate that, at times, Sabina wanted even more from their relationship; however, she recognized that doing so would negatively affect her professional goals. Today, the interactions between Sabina and Jung are perceived as a likely breach of professional ethics.
The father of psychoanalysis, Sigmund Freud, was aware of the relationship between Jung and Sabina. At first, he just viewed it as a case of countertransference. However, he later felt that it was not good. It changed his view of the psychoanalytic relationship. The situation also likely contributed to a falling out between Jung and Freud, after which Jung started to develop his psychoanalytic theories.
Records suggest that Sabina did not see the relationship with Jung as detrimental to her. However, she eventually decided to end it. When she graduated from medical school in 1911, she decided to leave Zurich. She moved to Munich. There, she studied art history. She also worked on a paper regarding a connection between sex and death, which aligned with some of the psychoanalytic theories at the time.
Later that year, she moved to Vienna. She became a member of the Vienna Psychoanalytic Society. She delivered a paper, "Destruction as the Cause of Coming into Being" to the society. In this, she argued humans are torn between wanting to stay as they are and wanting to reproduce. In this way, the reproductive instinct can be both creative and destructive.
This paper aligned more with Freud's views and then influenced his work. He credited it as leading him to consider the concept of a "death drive." Sabina and Freud met several times and corresponded. She also tried to help reconcile the relationship between and Jung but was seemingly unsuccessful.
Personal and Professional Developments
Sabrina married a Russian Jewish physician (Pavel Nahumovitch Sheftel) in 1912. Together they moved to Berlin. There, they had their first child, a daughter. Later, they had to relocate and eventually Pavel was a part of the war efforts. Sabina and Patel were separated for ten years, as a result.
In moving to Berlin, Sabina was able to start working with Karl Abraham. She started to become increasingly productive with her research. She published nine more papers. She wrote about child development and relationships from a psychoanalytic stance. She shared case studies of her patients. However, when Pavel left for war, Sabina also had to engage in other work. She worked as a surgeon and at an eye clinic. Her parents provided some financial help as well.
During that same time, Sabina continued to engage in research, producing two more short papers. She studied her own daughter's development. Through continued correspondence with Freud and Jung, she continued developing her ideas and viewpoints. She developed a focus on studying attachment in children. Even throughout her psychological inquiry, she also composed music and even considered becoming a music composer. She even started writing a French novel.
Continued Career and Significant Accomplishments for Spielrein
Starting in 1920, Sabina was able to refocus on her psychoanalytic work. She attended the International Psychoanalytical Association Congress. There, she gave a talk about language development in children. She planned to start working at the Rousseau Institute to study child development further. She was able to join the staff and worked there with other distinguished contemporaries.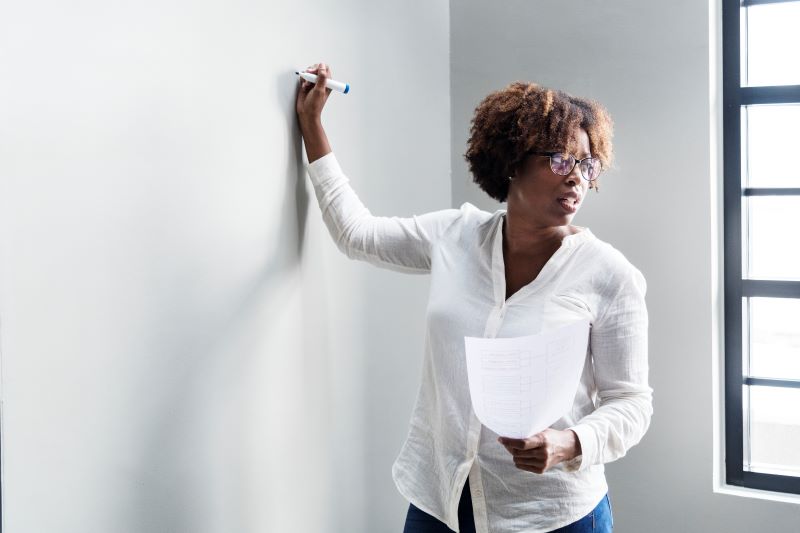 When Jean Piaget joined the staff at the Rousseau Institute, he and Sabina started collaborating closely, and went on an extensive analysis together. Both Spielrein and Jean Piaget delivered papers at the next session of the International Psychoanalytic Association in Berlin. Sabina became increasingly productive in her work. Between 1920 and 1923, she had one of the most productive periods of her career as a psychoanalyst, publishing over twenty different papers in the journal of analytical psychology. A most influential one was a revision of her paper on the development of language in children. In the paper, "The Origins of the Words Papa and Mama" she described the way that language develops because of genetic readiness and familial interactions.
The work that Sabina did in Geneva from 1920 to 1923 is believed to have heavily influenced Jean Piaget and also Melanie Klein(another psychoanalytic psychologist interested in child development). However, despite her productivity in research, she had not been successful in developing a Private Practice. She decided to travel to Moscow for work.
End of Spielrein's Career and Her Legacy
Upon arriving in Russia, Sabina was the most experienced psychoanalyst in the region. She was appointed Chair of Child Psychology for First Moscow University. She continued studying child development and started a project with the Psychoanalytic Orphanage-laboratory. This school setting treated children by Freud's theories. Children were given freedom to explore whatever they might want curiously. Sabina supervised the teachers there. Some did not approve of the school's methods, and it was forced to close in 1924.
During her time in Moscow, Sabina worked with both Alexander Luria and Lev Vygotsky. They both studied under her, and each went on to have their prominent careers in psychology. Her approach to research with objective observation of children can be seen as influencing their work.
Around 1924, Sabina left Moscow to reunite with her husband. The relationship produced another child. For the next ten years, Sabina worked as a pediatrician and continued her work with psychoanalysis. She continued to speak in support of Freud's views even when he fell out of favor with many other researchers.
Sabina's career started to be affected by the political climate. Her husband and other family members died, some because of the Great Purge in 1938. Sabina and her children managed to survive for a time. However, during July 1942, the three of them were killed by an SS death squad, alongside 27000 other Jewish victims. Her death was a result of the early stages of the Holocaust.
Unfortunately, despite her prolific career, Sabina Spielreinimpact in the world of psychoanalysis was nearly forgotten. However, when Sabina had left Geneva for Moscow, she left all her papers in the basement of the Rousseau Institute. Much later, these were discovered, and some of them were published. These documents, which included her private diaries, were able to reinvigorate interest in her work and give a better understanding for her life, career, and the role she played in the growing field of psychology and became the subject of a 2003 biography Sabina Spielrein: A Forgotten Pioneer of Psychoanalysis.
While Sabina was definitely a forgotten pioneer of psychoanalysis for some time, people now recognize that Sabina had a big influence on the field of psychology. Her ideas influenced many of the great minds that gained more prominence than her. Although she has been treated at times as a footnote to the events happening, she played a big role and should be fully recognized for the ideas and work she put forth during her lifetime as one of the most prominent female psychoanalysts. While A Dangerous Method, glorified her intimate relationship with Carl Jung and her work relationship with Sigmund Freud, Sex Versus Survival was one of the first biographies of Spielrein that focused primarily on the life and ideas of Sabina and all her accomplishments while examining her role in the development of psychoanalysis as one of the most brilliant Russian psychologists that influenced the work of many psychologists to date.
Spielrein's Lasting Impressions
Sabina Spielrein's life and career has become the subject of numerous books, films, and plays including:
A Secret Symmetry: Sabina Spielrein Between Freud and Jung, a book by Aldo Carotenuto 1982
A Most Dangerous Method, a book by John Kerr 1993
Sabina, a play by Snoo Wilson, 1998
My Name was Sabina Spielrein, a documentary 2002
The Talking Cure, a play by Christopher Hampton 2003
Sabina Spielrein: A Forgotten Pioneer of Psychoanalysis excerpts from her diary and letters 2003
A Dangerous Method, a film by David Cronenberg 2011


Sex Versus Survival: The Life and Ideas of Sabina Spielrein, A biography by John Launer 2014
Sabina Spielrein: The Woman and the Myth, a book by Angela M. Sells 2017
Lessons to Be Learned
SabinaSpielrein's legacy and importance to the field of psychology are reinvigorated today. It is believed that her work was groundbreaking for the psychoanalytic movement and was the start of more modern views such as attachment theory and relational psychoanalysis. Her personal life and her work also leave lessons that anyone can learn from. Early on, Sabina struggled with her mental health problems, due to painful relationships with her family. She was able to get help through therapy and to continue on with a thriving career.
Today's therapy approaches grew out of the psychoanalytic work that Sabina's work had great influence over. However, therapists are now required to complete more formal training and to maintain professional boundaries from their clients. Sabina Spielrein and her analyst, Carl Jung, had what would now be considered an inappropriate relationship. When you seek out your therapy, including online therapy, be sure to use a platform that checks its providers' credentials to ensure that you receive professional and quality services to get you the best support to suit your needs.