Find Out The Difference Between A Therapist And A Psychologist Offering Therapy: Find The Best Help From A Therapist or Psychologist in 2021
By: Sarah Fader
Updated June 22, 2021
Medically Reviewed By: Laura Angers
Frequently Asked Questions (FAQs)
Therapist and Counselor Related FAQS
What is the difference between a therapist and a psychologist?

If you've been trying to find a therapist and wondering what the difference is between a psychologist and a therapist, you're not the only one. Both psychologists and therapists provide mental health treatments like cognitive behavioral therapy. Both are able to provide talk therapy.

Overall, the answer to "what is the difference between a therapist and a psychologist?" is, it depends. Psychologists go to school for a little longer and many choose to work in research instead of the clinical focus that therapists have.
A social worker is another type of professional that focuses on helping clients. They often address problems that people face in day to day life. Many work in locations such as healthcare or schools. Many licensed clinical social workers assist with things like helping clients to secure living arrangements or jobs. They often focus on making sure their clients' basic needs are met. However, they can also do counseling for the people they're working with.
What does a therapist do exactly?
A therapist is a mental health professional who supports and helps clients in improving their lives. Therapists are experts in mental health, and they help clients with a variety of challenges from conditions like Depression or Anxiety to grieving the loss of a loved one. A therapist can be supportive during mental health crises and through mental illness.
Therapy can range in terms of price. If you're seeing a therapist in person, you could be paying $150.00 per session. Some therapists work on a sliding scale, which is typically income-based. You may be able to see a mental health provider for as low as 25 dollars per session, depending on how much money you make. Online therapy can range anywhere from 40-75 dollars per session. It depends on the type of treatment that you choose and what your insurance is willing to cover. Sometimes, people can access therapy through their school or community centers for a low price or even for free.
You may make the choice to seek therapy because you are wondering if you have a mental illness. Some therapists can diagnose mental health conditions or mental illnesses. It depends on their qualifications. A psychiatrist, however, is typically more adept at diagnosing mental health disorders and is more likely to be the person to provide you with a diagnosis or screen you for one.
What questions do therapists ask?
The questions therapists ask depend on the particular issues that a client is coping with and what they need. If someone is dealing with depression, a therapist might ask what symptoms they're experiencing. Maybe, they'd like to know what's going on in their daily life. They might wonder if anything is exacerbating their symptoms. If a person is dealing with trauma, a therapist might want to know more about the traumatic experience so that they can help their clients work through it. The questions that a therapist asks are dependent on reasons that a person chooses to seek therapy.
What are the types of therapists?
You may be at the point where you want to find a therapist. There are many different types of therapists who treat people. There are grief therapists, therapists that practice CBT or Cognitive Behavioral Therapy. Behavioral therapy can support individuals in changing their actions. There are also DBT therapists who can help people cope with their emotions. There are trauma therapists who support people in processing traumatic events. A licensed marriage and family therapist works with all members of the family to work together. Some people are fearful of seeing a family therapist because they're afraid that there's something wrong with their family. Perhaps they're afraid of conflict. However, family therapy can help all members of the unit. Depending on what you need for your mental health, you can find a therapist who is the right fit for you. When you look for a therapist, it's essential to have a rough idea of what kind of provider you're seeking. If you're going to see someone with a partner to work on your relationship, for example, you'll probably want to find a couple's counselor or therapist rather than someone who predominantly works on a one-on-one basis with specific conditions like eating disorders or anxiety disorders.
How do I find a therapist?
You can find a therapist in your local area by talking to your insurance company or getting a referral from your doctor. You can also try looking online at websites such as Psychology Today. If you decide to seek an online therapist, you can search for companies like BetterHelp, who have licensed mental health professionals that are available to see clients remotely.
What is required to be a therapist?
A therapist should have obtained a degree in psychology, and potentially, a Master's degree studying psychology or human behavior. The difference between a therapist and a psychologist is that psychologists typically complete more schooling. For a family therapist, there is specific coursework that they must complete to be qualified to work with families. For individual therapists, they are required to complete graduate coursework in psychology. A family therapist can work with couples or entire families, and their degree is typically an LMFT (Licensed Marriage and Family Therapist. Therapists and psychologists are skilled professionals who can help people with mental illnesses, and they want to support you in your journey to heal.
What does a therapist do?
A good therapist helps mental health clients to identify and resolve key issues that have been keeping them from progressing in their lives. When you find the right therapist, you're giving yourself the advantage of having professional insight into yours and others' moods and behaviors. A therapist doesn't tell you what to do. During your therapy sessions, a therapist works to guide you through resolving tough issues using psychotherapy strategies.
Another way to answer the question "what does a therapist do?" is that it depends. There are different therapists that focus on helping clients in different areas. For example, professional counselors may focus on marriage and family relationships or certain mental health disorders. You may find it helpful to find out what type of clinical experience a therapist has to see if they are a good fit for you and your specific situation.
Trying to find a therapist they can afford is one of the main reasons people don't get therapy. The good news is there are plenty of affordable options for finding talk therapy, family therapy or joining a therapy group online. The national average cost of therapy in the United States averages between $65.00 and $200.00 an hour.
When you find a therapist without insurance, this is the price you can expect to pay out-of-pocket. BetterHelp.com offers options for you to get talk therapy and find a therapist for less than the national average. When you find a therapist at BetterHelp you only pay $40.00 a week for 24-hour access to a board-certified therapist online.
There are many different reasons why you may benefit from working with a therapist. While many people think that therapist only work with mental and emotional disorders like anxiety, bipolar disorder, personality disorders, or other diagnosis, they do more than that. There are therapists that work with everything from bipolar disorder & depression to relationship troubles. A mental health counselor can help you with any mental or emotional problem that you're facing. It doesn't need to be a disorder that can be diagnosed.
If you feel that you're struggling in an area of your life, or even if you just feel stuck, a mental health counselor may be able to help you identify where your issues are stemming from and what you can do to overcome them.
Should I go to a counselor or psychologist?
Trying to find the right therapist can be confusing if you're not sure what you're looking for. The best way to find a therapist to suit your needs is to outline them ahead of time (before you begin your search.) For example, if you're having trouble with depression, you'll want to find a therapist who has expertise in this area. Remember when you're trying to find a therapist -- experience is key. Before scheduling your first appointment, do a quick search on the internet to see if the therapist has past experience treating depression symptoms.
When should I see a counselor?
If you're struggling with individual issues, marital troubles, or you need to see a family therapist, you're not alone. Many people become overwhelmed with life's challenges and look for professional support and guidance. When you're feeling stuck, confused, depressed, or overwhelmed -- and you can't seem to find a solution on your own, these are all signs that you need to seek professional support.
Do I need a counselor or therapist?
While there are some things that both counselors and therapists can help with, there are differences between the two. Counselors don't receive the same level of clinical experience in research as therapists. If you are interested in therapy, finding the right mental health professional can feel overwhelming. Remember to start by determining what area you feel like you may need help in. Then look for professionals that specialize in these areas. For example, you may end up at your primary care physician's office if you've experienced a panic attack because of the physical symptoms that you experience. But you can ask the to refer you to a therapist or counselor.
What questions do therapists ask?
During sessions with your therapist, they will ask probing questions about your life and your experiences to learn more about you. Based on conversations about your early childhood, present life, and similar questions, your therapist is able to create a personality assessment or therapy treatment plan to help keep your life on track.
How do I pick a therapist?
Take the time to write down the things that have been bothering you so you can begin to put them into perspective. Once you have an idea of what you need, start looking for a therapist that can help. A good therapist will listen to what you have to say and communicate effective strategies for making positive changes in your life.
You may also want to check their credentials. For example, do they have a master's degree or doctoral degree? What types of clients do they work with? And, you may find it helpful to see if they're on social media so you can get a feel for their personality or the type of practice that they run.
You can also ask your primary care physician for a referral or check with your insurance company to see if they provide any coverage with certain individuals.
Why should I go to a therapist?

Working with a therapist can help you address mental health challenges or areas of your life where you may be struggling. Therapists want to help their clients improve in the areas where they are stuck so they can live the life they want. If you're interested in trying therapy, finding the right mental health professional to work with is your first step. Don't be afraid to talk to more than one to find the right match for you.




What should I expect from a therapist?
Therapy Related FAQs
Yes. Psychotherapy is a form of mental health treatment that helps people to eliminate behaviors that aren't giving them the results they want in their lives. Therapists apply mental and behavioral methodologies that help people improve the overall quality of their lives by applying new behaviors.
Therapy is a form of mental health treatment that can help people with a variety of mental health conditions. People who do not need treatment for a mental health condition, however, can still see a therapist or psychologist to cope with daily life stressors, family or relationship issues, and more. If you're working on your mental health, you will see an individual therapist.
What should I expect at my first therapy session?
Going to therapy for the first time might seem intimidating, but be assured that treatment is a safe space. In your first therapy session, you will likely tell the therapist about yourself and why you're there. They'll ask what you want to work on, and you'll get to see if the provider seems like a good fit for you.
What is the best therapy?
There's no right answer to this question. It's contingent on the type of treatment a person is seeking. Maybe, a person has Obsessive-Compulsive Disorder and wants to work on their compulsive behaviors or intrusive thoughts in therapy. It could be that someone is diagnosed with Borderline Personality Disorder, and they want to work on emotional regulation or distress tolerance. There are so many types of therapy to pursue. It depends on your diagnosis and the type of treatment or assistance that you need. Maybe you are looking for a family therapist so that you can work on issues with your family unit. If you are working on issues with your partner, you can do that in couples therapy. Relationship problems can be resolved with a trained couples therapist. Couples therapy is a great environment to work through complex issues such as intimacy problems, communication issues, and differences of opinion that come up in relationships. Couples therapy can be intense when partners disagree, and emotions run high. It's not easy to resolve relationship problems, especially if they have been going on for a long time. However, couples therapy is a safe place to discuss the issues in your relationship and speak your mind.
What are the 3 types of therapy?
There are many types of therapy available for dealing with mental health challenges. Talk therapy or psychotherapy may be the most widely recognized form of therapy. Along with talk therapy, there are additional options for medication therapy, group therapy, online therapy and more. If you're wondering what are the 3 types of therapy and trying to find a therapist that suits your needs, it's important to remember there are many options available based on your circumstances.
The best way to find the best type of therapy for you is to explore the options with your therapist.
What happens during a therapy session?
During a typical therapy session, you and a licensed therapy provider will spend thirty to sixty minutes in a therapeutic conversation. Your therapist will ask you questions about your life, experiences, goals, likes and dislikes to learn more about you.
How long does a therapy session last?
Does therapy help anxiety?
Psychotherapy has been proven to be effective at treating anxiety and a variety of other mental health conditions. Popular therapy modalities like cognitive-behavioral therapy are helping millions of mental health patients worldwide to find clarity and peace in their lives.
Getting started with therapy online is as easy as contacting a leading therapy provider like BetterHelp. Online therapy is a convenient and affordable option that gives you the same benefits as in-office therapy. To get started with affordable therapy online, contact a therapist at BetterHelp.com today.
Why does therapy cost so much?

Until recently, therapy was seen as a luxury or something that financially out of reach for most people. With the advent of mental health awareness campaigns, the cost of therapy is steadily decreasing. This makes it possible for everyone to take better care of their mental health. Alternative options to expensive in-office therapy include therapy covered by health insurance, low-cost online therapy options like BetterHelp.com, and free counseling options available from local community services organizations.

Is therapy worth the cost?
The benefits of getting quality therapy definitely outweigh the costs. Learning new strategies and behaviors for achieving your goals is a heavy weight that many people are happy to leave behind in therapy. People who take part in regular therapy report a higher quality of life and relationship satisfaction.
How long should I stay in therapy?
The length of time each person spends in therapy is based on individual needs. For example, someone suffering from severe mental disorders like post-traumatic stress disorder, bipolar disorder, or borderline personality disorder will require more intensive monitoring and one-on-one therapy sessions than someone suffering from a mild case of depression. At BetterHelp, you and your therapist work together to come up with your individualized therapy treatment plan.
Therapy Is Personal
Therapy is a personal experience, and not everyone will go into it seeking the same things. But, keeping these nine things in mind can ensure that you will get the most out of online therapy, regardless of what your specific goals are.

If you're still wondering if therapy is right for you, and how much therapy costs, please contact us at contact@betterhelp.com. BetterHelp specializes in online therapy to help address all types of mental health concerns. If you're interested in individual therapy, please reach out to contact@betterhelp.com. For more information about BetterHelp as a company, please find us on
If you need a crisis hotline phone number, please see below:
RAINN (Rape, Abuse, and Incest National Network) - 1-800-656-4673
The National Suicide Prevention Lifeline - 1-800-273-8255
National Domestic Violence Hotline - 1-800-799-7233
NAMI Helpline (National Alliance on Mental Illness) - 1-800-950-6264
For more information on mental health, please see below:
NIMH (National Institute of Mental Health) - nimhinfo@nih.gov
For more therapy articles, please see below:
Follow us on Instagram and Facebook. Contact us at contact@betterhelp.com or contact@regain.us.
---
Previous Article
Understanding The Difference Between A Therapist And Psychiatrist
---
Next Article
The Most Effective Psychotherapists Are Those Who Really Listen
---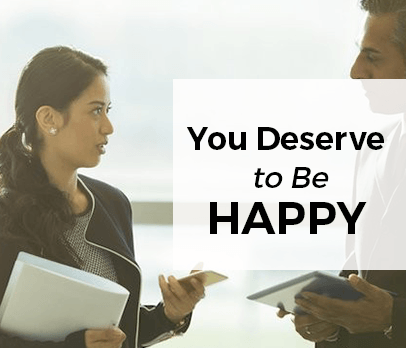 Get The Support You Need From One Of Our Counselors
Get Started
Learn More
What Is Online Therapy?
About Online Counseling
Category List
---
Abuse
ADHD
Adolescence
Alzheimer's
Ambition
Anger
Anxiety
Attachment
Attraction
Behavior
Bipolar
Body Dysmorphic Disorder
Body Language
Bullying
Careers
Chat
Childhood
Counseling
Current Events
Dating
Defense Mechanisms
Dementia
Depression
Domestic Violence
Eating Disorders
Family
Friendship
General
Grief
Guilt
Happiness
How To
Huntington's Disease
Impulse Control Disorder
Inclusive Mental Health
Intimacy
Loneliness
Love
Marriage
Medication
Memory
Menopause
Mental Health Of Men And Boys
MidLife Crisis
Mindfulness
Monogamy
Morality
Motivation
Neuroticism
Optimism
Panic Attacks
Paranoia
Parenting
Personality
Personality Disorders
Persuasion
Pessimism
Pheromones
Phobias
Pornography
Procrastination
Psychiatry
Psychologists
Psychopathy
Psychosis
Psychotherapy
PTSD
Punishment
Rejection
Relationships and Relations
Resilience
Schizophrenia
Self Esteem
Sleep
Sociopathy
Stage Fright
Stereotypes
Stress
Success Stories
Synesthesia
Teamwork
Teenagers
Temperament
Tests
Therapy
Time Management
Trauma
Visualization
Willpower
Wisdom
Worry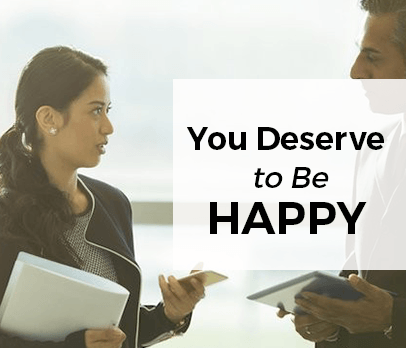 Get The Support You Need From One Of Our Counselors
Get Started
The information on this page is not intended to be a substitution for diagnosis, treatment, or informed professional advice. You should not take any action or avoid taking any action without consulting with a qualified mental health professional. For more information, please read our
terms of use.