Common Treatments For PTSD Nightmares
By: Nadia Khan
Updated September 02, 2019
Medically Reviewed By: Aaron Horn
Overview of PTSD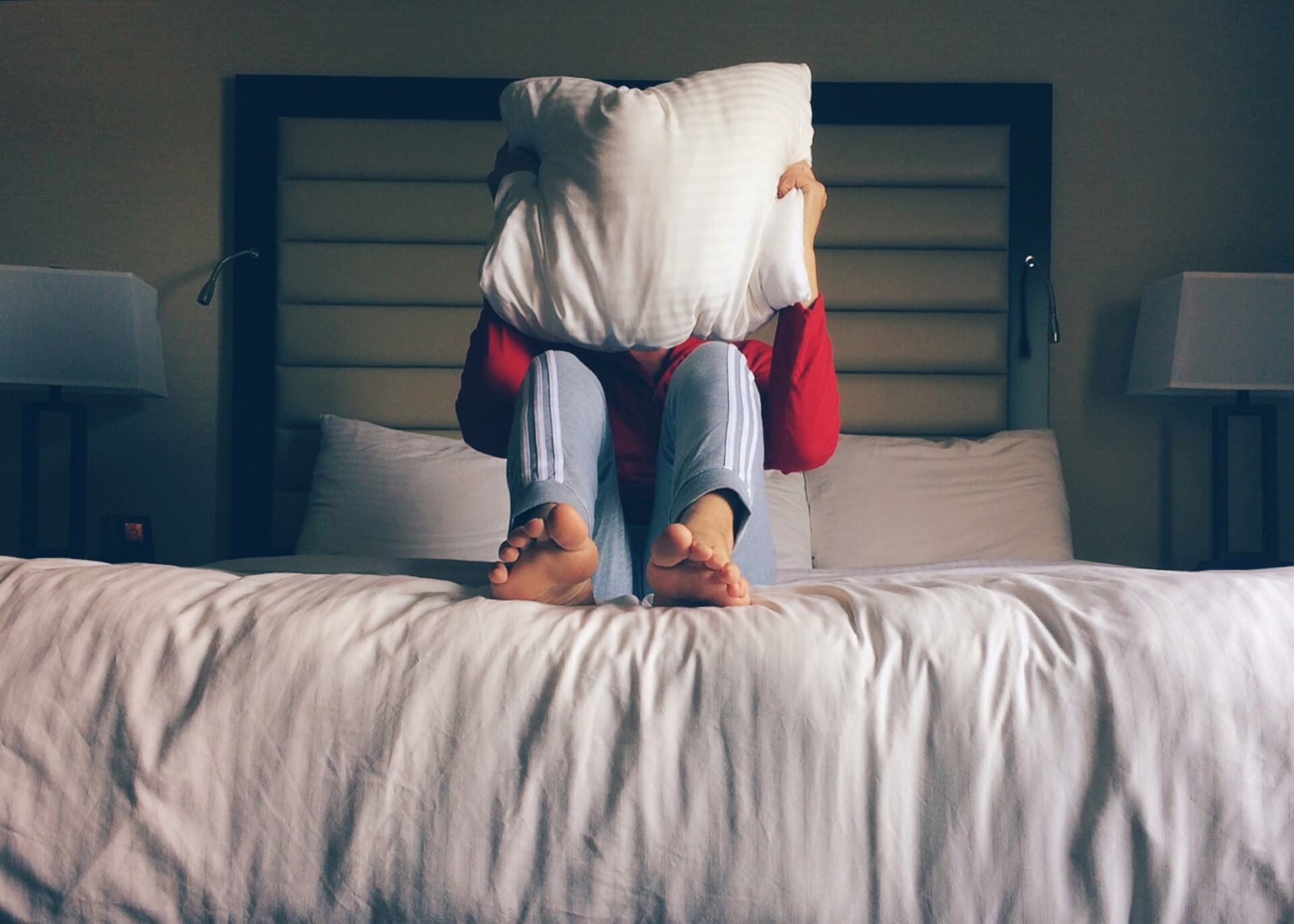 Source: pixabay.com
PTSD or Post Traumatic Stress Disorder is a disorder that develops after being exposed to traumatic events. An individual may have taken part in the traumatic event, been injured in the event, or just witness to the event. There are many symptoms that those with PTSD deal with and these symptoms include reliving the event in various ways, and one of those ways is nightmares.
PTSD can develop right after the traumatic event or even years later. No matter when PTSD surfaces, the symptoms are similar, though the severity varies from individual to individual. The reasons for developing PTSD are linked to biological changes inside of the brain. Experts think that it may be the brain trying to process an event that is difficult and since no conclusion can be made, it continues in a downward spiral focusing on the details and emotions that are involved. It is interesting to note that not all survivors of trauma develop this disorder, and no single type of event ensures the development of PTSD.
Although no one specific event causes PTSD, there are events that carry more risk for developing this disorder. Sexual abuse, combat, natural and human-made disasters all have the potential to cause and trigger PTSD. Any event or situation that threatens life or produces loss of life has the potential for triggering PTSD. The therapist available at BetterHelp can help diagnose PTSD and assist you with an effective treatment. Those who have Post-traumatic stress disorder may exhibit all or some of the following symptoms: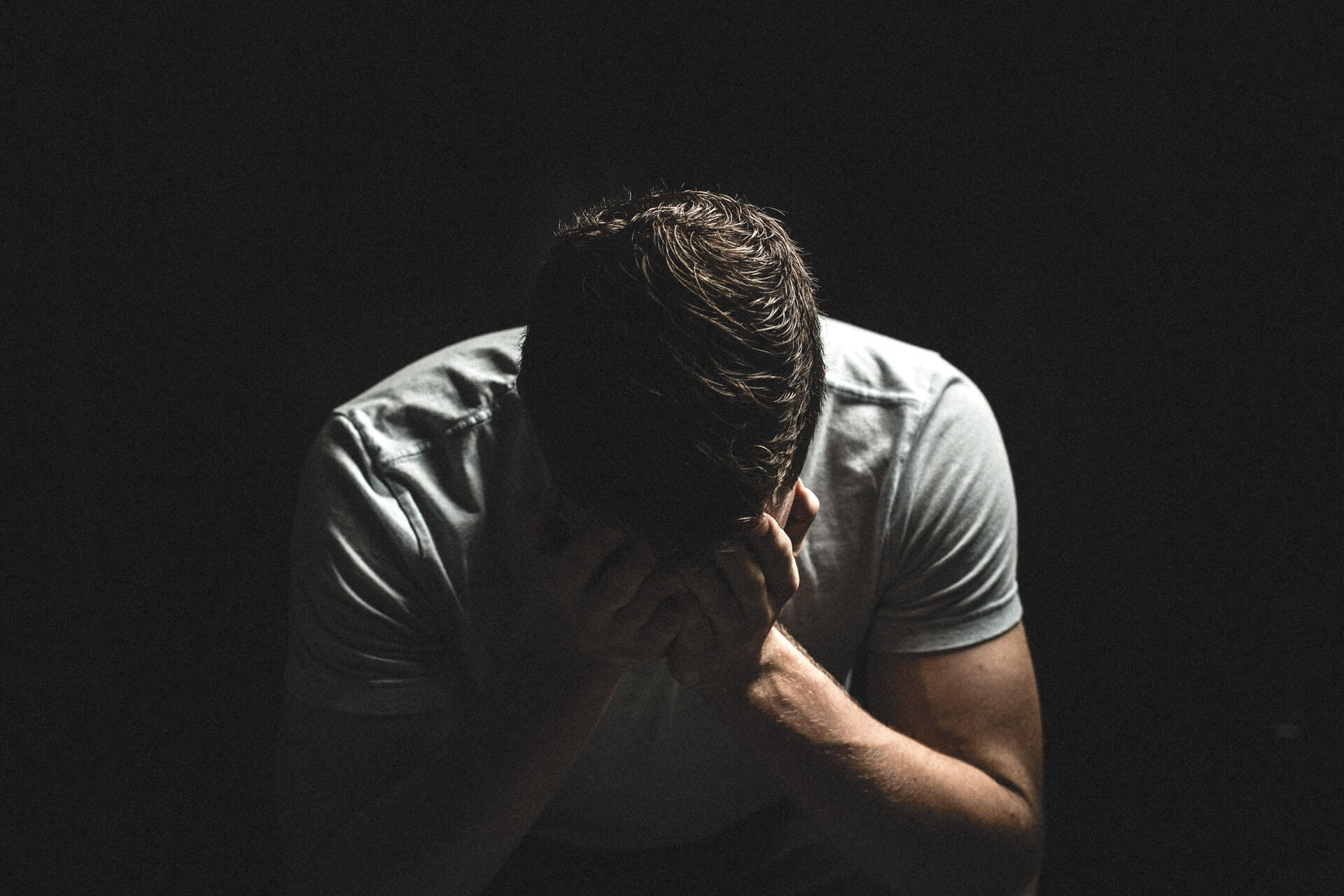 Source: pexels.com
Avoidance

Avoiding situations, people, and places that trigger memories of the traumatic event
Avoid speaking or thinking about the traumatic event

A negative change in belief, thoughts, and feelings

Negative change in how the individual views themselves and others
Loss of interest in hobbies and activities once enjoyed
Feelings of distrust
Feelings of impending doom
Inability to feel happy
Feeling numb to emotions

Hyperarousal

Hyper-vigilant
Anxious
Jittery and defensive
Easy to startle
Easy to anger

Reliving the traumatic event

Flashbacks
Nightmares
Bad memories resurfacing
Nightmares and PTSD
The nightmares that can accompany PTSD are very specific to the condition. The nightmares are a common symptom of PTSD, and they always involve elements of the actual event. For many with PTSD nightmares, the actual event is relived in the dream exactly as it occurred. PTSD nightmares can trigger many types of sleep problems from insomnia to ill health related to sleep deprivation. A licensed therapist can help diagnose PTSD nightmares by studying the symptoms and ordering testing at a sleep center.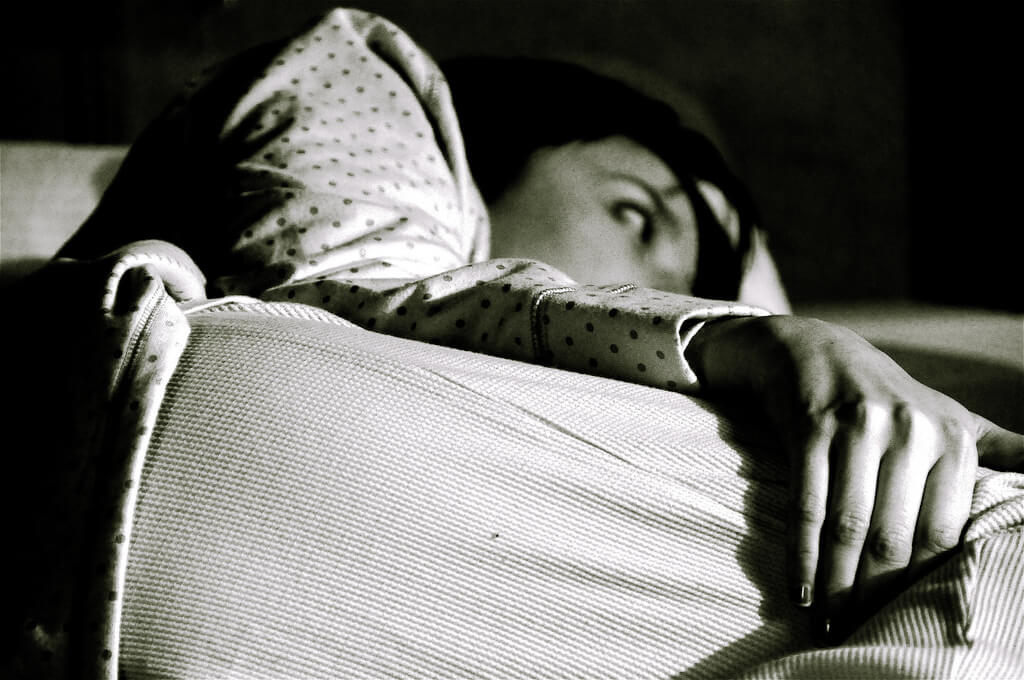 Source: flickr.com
Some who suffer from PTSD nightmares have nightmares every night; others have them less often. The number of nightmares and their frequency let the psychiatrist know which treatments will work best. Those with a high frequency of nightmares, or nightmares every night may need different medications than those who experience the nightmares less frequently.
Nightmares associated with PTSD can cause physical problems and illness by stressing the body. During a nightmare, the body reacts as if it is really in danger and enter fight or flight. Fight or flight increases the levels of adrenaline released into the bloodstream, the pulse races and circulatory system constricts, readying the body to fight or run. Constant triggering of fight or flight during sleep can raise blood pressure and the increase in adrenaline triggers more anxiety and stress.
PTSD nightmares differ from regular nightmares, they occur earlier in the sleep cycle, and this can make it difficult to fall back to sleep and enter deep sleep. Deep sleep is important to the body's immune system and general wellbeing. PTSD nightmares can also trigger movement during sleep, and this too is disruptive to the regular sleep cycle.
PTSD nightmares that trigger movement during sleep disrupt the sleep cycle, but they are also dangerous to the individual as well. During normal sleep, the body is paralyzed, so you do not move, sleepwalk, or otherwise act out your dreams. The movement triggered by a PTSD nightmare means that the body is not paralyzed and the potential for sleepwalking or otherwise acting out the nightmare is present. When this occurs, the sleeping person can swing their arms, kick, or even get up and walk and this can increase the potential for physical injury during sleep.
These types of nightmares can occur in all sleep stages even though they are most prevalent during the first stages of sleep. The disturbance to the different sleep stages mimics insomnia, and the symptoms of insomnia are usually present in those who suffer from PTSD nightmares. Some with this problem actively try to avoid sleep, and this just makes the problem worse.
Some evidence suggests that breathing disorders may trigger PTSD nightmares during sleep. PTSD patients with sleep apnea who are given treatment for the apnea report a decrease in violent nightmares. Problems like sleep apnea can trigger nightmares even when PTSD is not present, the nightmares suffered by those with sleep apnea tend to be violent. PTSD nightmares can be triggered by breathing difficulties during sleep, so a full sleep study should always be done for individuals who have PTSD nightmares.
Source: pexels.com
Causes of PTSD Nightmares
So, what causes nightmares? Specifically, what causes PTSD nightmares? According to research, stress is the main trigger for a nightmare. Research into nightmares among children showed that children with significant stress in their lives, such as those who have experienced trauma, are more likely than other children to have nightmares.
A PTSD nightmare focuses on specific traumatic events. The stress of the trauma(combined with everyday stress) is the reason for the nightmare. Nightmare disorder is also known as dream anxiety disorder because it is understood that anxiety can and does trigger nightmares. For those who suffer from PTSD, anxiety and stress are the most likely causes of nightmares. The stress of experiencing PTSD nightmares can trigger even more nightmares and increase the frequency in which they occur.
There is little evidence to suggest that suppressing emotions, thoughts, and memories triggers these nightmares. Although there were studies done to show a correlation between repressed emotions, thoughts, and memories and nightmares, there is little to no evidence to show any strong correlation. However, the correlation between PTSD nightmares and avoidance mechanisms may play a role in frequency.
Common Treatments for PTSD Nightmares
Drug therapies and psychotherapies are used to treat PTSD, and these therapies can lessen the occurrence of these nightmares. Not everyone with PTSD develops nightmares, but those who do may see a decline in them once they begin receiving therapy for PTSD. Some individuals do not experience a decline in nightmares with treatment for PTSD, but there are specific treatments for these PTSD nightmares.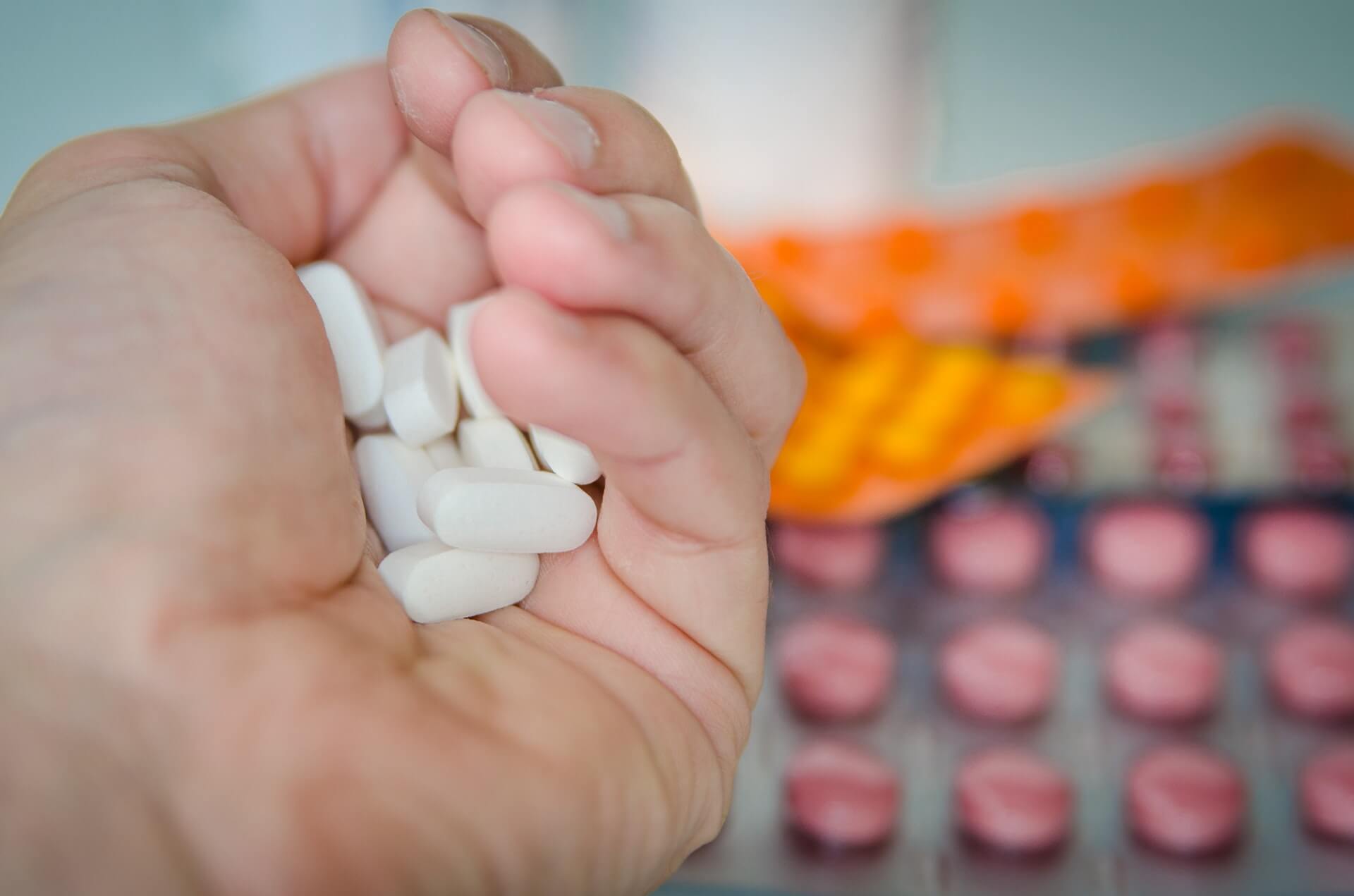 Source: pexels.com
It is known that treating PTSD can reduce the occurrence of PTSD nightmares, but this is not true in all cases. It is important to receive help from a qualified sleep center to rule out breathing difficulties such as apnea when suffering from PTSD nightmares. Lack of oxygen while sleeping can trigger disturbing nightmares for those who do not have PTSD and for those who do, the nightmares are worse. If a sleep study shows that sleep apnea or other breathing difficulty exists, treatment for that problem can relieve PTSD nightmares.
A qualified and licensed therapist is the best treatment for PTSD nightmares, a psychiatrist can provide medicine to reduce the occurrence of PTSD nightmares. New research into an older drug used for high blood pressure, Prazosin, has been promising, this drug is now being prescribed to help reduce the occurrence of PTSD nightmares. Other drugs prescribed for PTSD also reduce the occurrence of PTSD nightmares. Reducing the stress levels experienced with PTSD does help with controlling nightmares.
The use of benzodiazepines does not affect the occurrence of nightmares, and many mental health professionals are no longer prescribing these types of drugs for PTSD or the nightmares. Sleeping pills are never a good treatment for PTSD nightmares. Many who suffer from these nightmares believe sleeping pills will help, but it only adds to the problem by causing sleep disturbances, and an inability to wake and sleep without the use of drugs is a serious side effect.
Talk therapy or psychotherapy can help lessen the occurrence of PTSD nightmares. Talking about the nightmare and then reframing the event can make a difference. Once a new understanding of the event is perceived, healing can begin. Once a cognitive shift begins, nightmares often shift to typical dreams with all of their healing benefits.
---
Previous Article
Complex PTSD Symptoms And Treatment
---
Next Article
Are You Dating Someone With PTSD? Things To Keep In Mind when Dating Someone with PTSD
---
The information on this page is not intended to be a substitution for diagnosis, treatment, or informed professional advice. You should not take any action or avoid taking any action without consulting with a qualified mental health professional. For more information, please read our
terms of use.