Couples Therapy: How Much Does Couple Counseling Cost?
By: Sarah Fader
Updated December 21, 2020
Medically Reviewed By: Christy B.
Have you been dreading talking to your partner lately or feel like you've been walking on eggshells? Have you been biting your tongue and stuffing your feelings as a result of trying not to get pulled into (yet another) argument?
If this sounds like you and your loved one - but you're not quite ready to walk out the door, or to experience a painful breakup or divorce, it's time to consider couples counseling to get to the bottom of your relationship issues.
There's no shame in talking to a couples therapist to gain some insight on what's been going wrong in your romantic relationship. The thought of seeing a couples therapist may seem scary at first, but pales in comparison when you consider the alternative.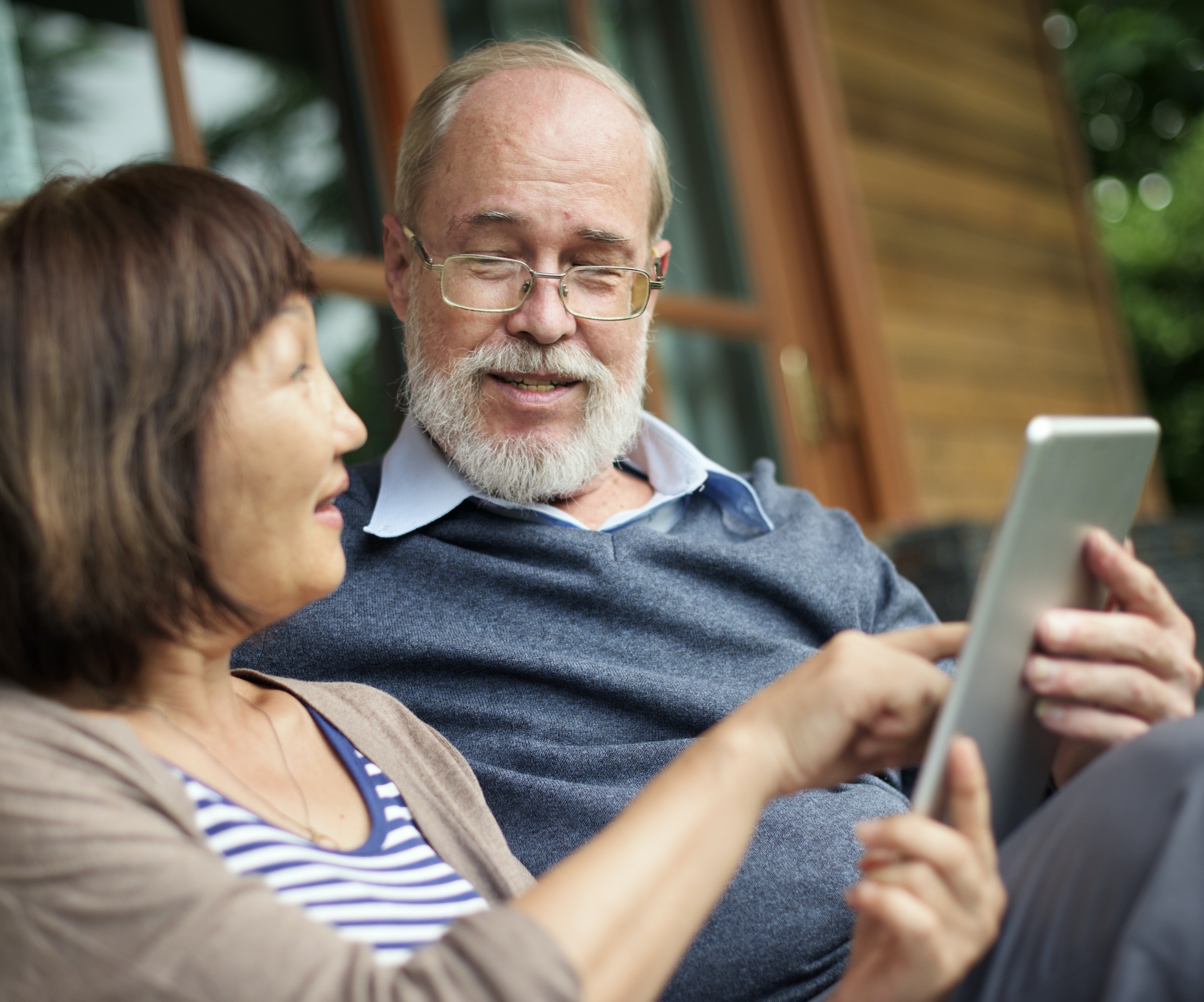 This website is owned and operated by BetterHelp, who receives all fees associated with the platform.
Source: pxhere.com
Many people are seeking therapy online to resolve their intimate relationship issues. Many couples in crisis understand that attending couples therapy may be the only thing standing between them and the pain of a breakup or divorce. If you and your partner are experiencing ongoing relationship difficulties in your romantic relationship, it's time to get help.
The good news is that there are affordable options, like a sliding scale, for individuals and couples to find a therapist online. Speaking with a licensed Clinical Social Worker, therapist, or couples counselor can help you and your partner understand and overcome your relationship difficulties.
Couples therapists help married and dating couples solve long-term relationship issues. Therapists teach clients how to address critical intimacy concerns that have been causing rifts in the relationship. Attending regular therapy sessions help struggling couples understand and overcome relationship challenges. Now, let's look at the different types of therapy Couples Therapists provide.
Individual Therapy
Sometimes, couple's therapy may involve individual therapy sessions as a part of relationship counseling. Often, there are things you need to address with your spouse or partner but you may be lacking the communication skills to get your point across. A couple's therapist acts as a neutral party that helps couples navigate troubling life issues.
Family Therapy
In some cases couple related issues stem beyond those of you and your spouse. Many couple related issues stem from unresolved issues with broken or impaired family systems that can spill over into the relationship. Family therapy is often an extension of couples therapy as you begin to understand and overcome surface issues.
Premarital Counseling
Premarital counseling is designed to help couples who intend to marry to learn the best communication skills for preventing family conflict upon the marriage. Premarital couples counseling services include sessions that apply cognitive behavioral therapy principles to teach couples how to interact in a positive way once they are married.
This can help couples to improve their emotional intelligence which can help them interact with and relate to each other better.
A premarital counselor can help you to address any concerns that you have before entering marriage. It's a safe place to work through tough questions to help set you up to have the best marriage you can.
Sessions with a premarital counselor have been shown to reduce stress by placing couples in real-life situations using role play therapy and interaction therapy. The goal of the premarital therapist is to provide coping strategies for couples who intend to spend the rest of their lives together. Premarital counseling can be conducted by a certified professional, religious official or life coach.
Regardless of your chosen provider, the goal of premarital counseling is to provide individuals and couples with critical decision making skills that help prevent the breakdown of family systems down the line. Premarital counseling helps you and your partner answer the hard questions - before you get married.
Art Therapy
Art therapy is a form of creative therapy that is good for personal growth. Art therapy can be used in conjunction with other forms of therapy including couples counseling to add a creative component to your healing process. Express yourself through the use of colors, textures, shapes, and lines can give you another outlet to reduce stress.
Art therapy can be taken alone as an individual project, or a part of family counseling, couple's therapy, or relationship counseling. It's especially good with big issues, such as parenting, infidelity, or even just behavioral health problems.
You don't have to be an artist to experience personal growth that art therapy can provide. A good relationship therapist can take stick figure drawings and work some magic with them. Talk to an art therapist today to add a creative component to your therapy toolkit.
Exposure Therapy
Another cognitive behavioral therapy technique is exposure therapy. Fears about your relationship can lead to stress, anxiety, and poor decision making that can cause further damage to the relationship. Exposure therapy is a form of Cognitive Behavioral Therapy (CBT) that reintroduces stressors into your life under controlled circumstances. By controlling the circumstances, you begin to get desensitized to the stressors.
Exposure therapy is likely to be a good fit for clients seeking therapy for intimacy concerns or who suffer from existing mental health issues like post-traumatic stress disorder. This graduated form of immersive therapy has been shown to reduce the amount of fear that people who are suffering from mental health or family issues experience.
Acceptance and Commitment Therapy
Another form of Cognitive Behavioral Therapy is Acceptance and Commitment therapy. Acceptance and Commitment therapy helps clients to reduce stress by learning to take ownership of their life's circumstances and make a commitment to implement changes that improve their quality of life.
Participating in this accountability based therapy practice helps implement cognitive behavioral therapy based strategies that give clients a new perspective on their individual selves and their partner. Couples who are open and honest learn new ways of communicating with their partners through strategies introduced in the counseling relationship.
Clinical Social Workers
Clinical Social Workers (CSWs) operate using the principles of Cognitive Behavioral Therapy (CBT).
Clinical social work involves diagnosing, treating, and preventing mental illnesses and behavior related issues. Licensed Clinical Social Workers (CSWs) apply the principals of Cognitive Behavioral Therapy to private practice sessions in offices and online. Social workers focus on helping clients (including couples) to develop better communication and coping skills. Some of the best couples have participated in sessions with a life coach or CSW to repair damaged relationships.
Clinical Psychologists
A clinical psychologist may help with relationships in couple's therapy, too. Particularly, if there is a mental health problem that is holding the couple back.
A Clinical Psychologist can be a great resource for couples who are experiencing relationship issues due to one or the other partner having issues with mental health. Clinical Psychologists can provide individual and couples therapy for couples in an office setting or online.
These therapists specialize in treating patients and clients that are experiencing the negative effects of common mental health issues. Following are some of the mental health issues that Clinical Psychologists treat.
Eating Disorders
Bipolar Disorders
Substance Abuse
Anxiety Disorders
Anger Issues
Emotional Issues
Even the best couples have had challenges, don't be ashamed to reach out for help if you need it. A clinical psychologist can diagnose and treat couples who may have been diagnosed with a mental health problem. Therapist can also provide some support for mental health related issues. However, a psychologist is a licensed healthcare professional that can provide a more in-depth analysis for relationship issues where mental health is also a factor.
Life Coaching
Some view life coaching as a possible alternative for counseling. While there are many benefits that you can learn from life coaching, they are not exactly the same as therapists and counselors. Make sure you explore your options carefully before choosing to go this route.
Find Affordable Couples Counseling
If you've decided to take the next step and enter couples counseling - congratulations! You're on your way to experiencing better mental health and more positive relationships.
The next steps to take after you've decided to establish a counseling relationship, is to find a qualified therapist or licensed Clinical Psychologist that you can afford. You can choose to see a couples therapist in private practice environments or via online therapy sessions like those provided by BetterHelp.com.
According to the American Psychological Association emotion focused therapy has shown to be 75% effective in improving couple relations.
Private Practice or Public Health Clinic?
Many therapists work in private practice, but some work in the field of public health. In the United States, public options may be more affordable than a private practice. Private practice has its' advantages over public health options by providing a better overall clinical experience than a public mental health support can provide.
However, good public health clinics do exist. When it comes down to it, avoiding care (versus seeking public health care options)won't help you. You should always choose the option that is going to provide you with some measure of relief. It doesn't hurt to give your local clinic a phone call or contact them via their email address to learn what problem solving techniques they use in treating mental health clients.
Public health clinics operate with a higher caseload than private practice. As a result, you may find it difficult to make an appointment to get immediate treatment for mental health services. In cases where you are able to be seen at your local public health facility or clinic, you'll find that they offer treatments to cover a wide variety of mental health issues including offering group therapy and support for people suffering from chronic issues like eating disorders.
Typical Costs for Couples Counseling: Online vs. In-Person
We've put together an overview of the typical costs for participating in couples counseling online vs. in-person. Keep in mind that fees for both services can vary based on health specific factors and other add-on options like having access to online therapy groups.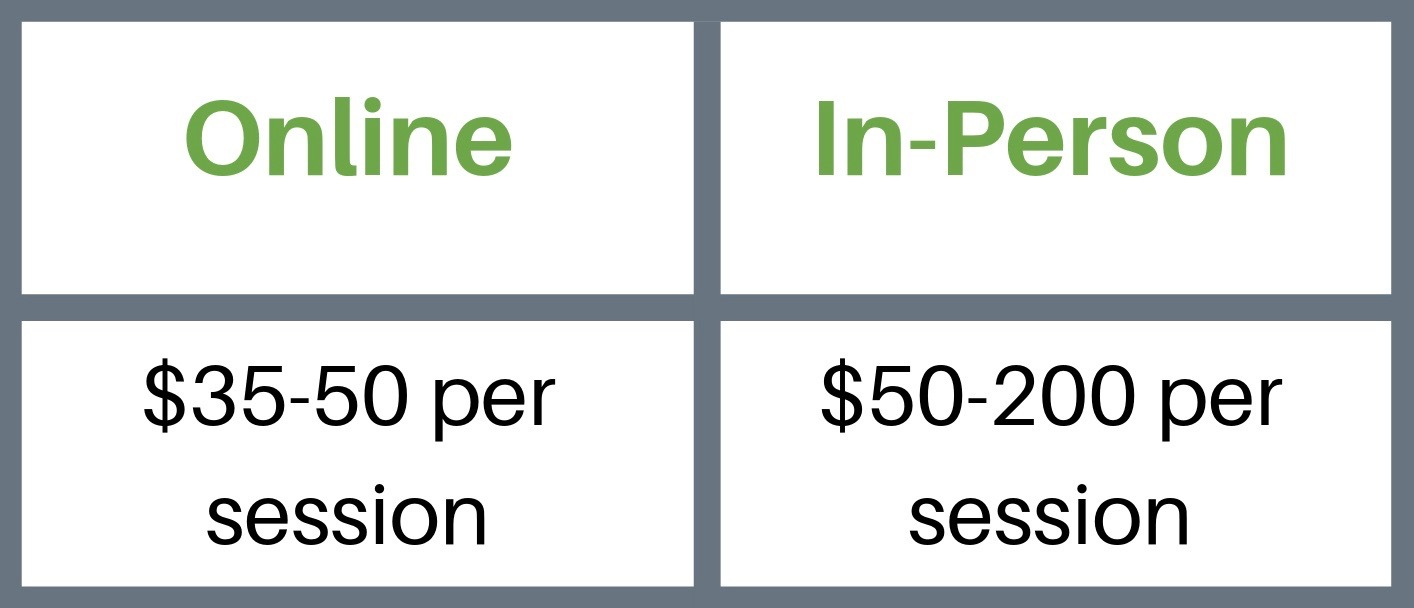 Source: canva.com
The Cost of Couples Counseling
In a nationwide survey, the average couples counseling cost ranged from $50 per hour to $250 per hour. While the majority of the couples counseling sessions last one hour, some may be longer or shorter, with the cost adjusted by the hour. Therefore, if a session is two hours and the counselor charges $50 per hour, you will be paying $100. Make sure you discuss this with your counselor first, because many people think the cost is per session when it is actually per hour. Some counselors may offer a discount if you sign up for a package deal for 6-12 weeks of counseling at about $400 to $2500.
Will Insurance Cover the Couples Counseling Cost?
The majority of insurance companies do not cover couples counseling. However, it is becoming more common for major insurance providers offer coverage for couples therapy. Check your with your insurance provider to see if your insurance policy covers all or any part of your costs for counseling.
In some cases, if you or your partner has a mental illness, you may be able to get part or all of the cost reimbursed to you.
Who Needs Couples Counseling?
You may be thinking, "Why would any couple need counseling? Isn't it better to talk your problems out together at home?" You might wonder, "Why should we involve a stranger in our disagreements?" The truth is, many couples do not know how to communicate effectively, particularly in disagreements. They argue with each other, but they do not know how to talk things out when they need to.
When you disagree with someone, you can either yell, walk away, or talk about it. Unfortunately, yelling and walking away are both ineffective methods to solve the problems at hand. The only sustainable way to fix things is to talk things out. However, some couples find it difficult to talk to each other without getting mad or arguing. With a counselor, you have an unbiased, supportive mediator who can guide you in the right direction and act as an unbiased third party. If you have any questions about how to get started with couples counseling, reach out to one of our online experts by email at: atcontact@betterhelp.com.
Common Relationship Issues
People seek out couples therapists for many reasons. Some have typical everyday relationship issues. Others have more severe relationship issues due to aggravated or compounding mental health problems. Let's look at a few reasons why you may seek couple therapy.
Eating Disorders
Eating disorders may seem like a job for an individual therapist, but you'd be surprised. This mental health problem may be the result of one person in the relationship feeling as though they're no longer attractive, and they may resort to extreme weight loss tactics like anorexia and bulimia.
Eating disorders are a common mental health related problem that can trigger issues in an intimate relationship. Common treatments for eating disorders include cognitive behavioral therapy and participation in a supervised therapy group to learn new coping strategies.
Miscommunications
One of the most common relationship issues couples may face are miscommunications. Even though you know one another quite well, miscommunications tend to happen. This especially applies to relationships where one person may not understand social cues.
Miscommunication within intimate relationships can lead to a variety of unresolved issues. Attending therapy equips couples with better decision making skills to improve how they communicate with each other.
Clients give different responses when asked - "What's your communication style"? Couples may be surprised that they've actually being saying the same thing all along with improved communication strategies.
Anger Management
Often, relationship issues stem from the fact that one person, or both people, have anger management issues. This can be a result of a mental health or behavioral health problem, or may be due to bottling up one's emotions for an extended period of time.
Either way, the variety of issues one may face when being angry or having an angry spouse are immense. Sometimes, it can end in a yelling match, or worse, it can end up in physical violence. Anger issues are a result of a serious mental health condition (that you don't want to ignore.) Unchecked anger issues that lead to domestic violence is one of the primary reasons many couples seek couples therapy. If you feel that you're suffering from damaging anger issues and you want to save your marriage or other intimate relationship, reach out to a BetterHelp licensed therapy to start learning new coping strategies today.
Substance Abuse
Substance abuse is another common mental health related issue that can destroy a romantic relationship. Issues with substance abuse will eventually affect both parties in a relationship if the abuse is allowed to get out of control. Having substance abuse related issues can lead to unexpected losses for couples related to finances and critical emotional support that seems to disappear as substance abuse escalates.
If you or your partner is dealing with issues related to substance abuse, it's important to speak with a licensed professional that can provide resources and assistance.
Grief
Another problem you may face is recovering from grief.
Everyone is going to lose someone eventually, but many people don't deal with grief in the same way. The five stages of grief are a bit of a misconception, with many people who do grieve doing it in their own unique way. Sometimes, grief makes it harder for you to bond with your spouse, and it can interfere in your life.
With therapy, couples can learn how to get past any grief. A clinical psychologist or therapist who does specialize in grief can help.
Sex Problems Need Sex Therapy
One of the many difficult issues a couple may face is that the sexual spark just isn't there anymore. The United States tends to still have a bit of a puritan view when it comes to sex, and a couple may feel like they don't need sex to have a good marriage, and they don't need mental health treatment if the spark isn't there anymore. After all, we all age, and older couples don't have sex, right?
This isn't true. For most couples, sex is an important part of a relationship and a valid reason to find couples therapists who can help you. Therapy can help find the reasons as to why the spark is no longer there, and help put your sex life in a good place again.
Work Life Issues
Another problem couples may face are problems with their work life. Couples may work different shifts and work long hours, and this can lead to emotional issues. It's always time to work, and it's never time to have fun. A mental health counselor may be able to help.
Sometimes, the solution is time management. Other times, it's learning skills to make it easy to talk to your boss in hopes you can change the schedule. Sometimes, a mental health counselor may double as a skilled therapist who teaches men and women how to get a better job.
A job is important, but if it's ruining your relationship, you may need a better one. A solution focused therapist can help.
Balancing Interpersonal Relationship With Romantic Ones
Another problem couples face is managing interpersonal relationships. When the relationship gets serious, many couples feel like they don't have enough time to speak to their friends and hang out. One spouse may not have an open mind when it comes to giving time for their spouse to see their friends.
Men and women need friends of their own. A therapist can make it easy to talk to your spouse about this issue.
Heal Your Intimate Relationships
There is solution focused therapy available to help you mend your broken relationships. Participating in therapy sessions with a non-biased counselor or therapist is one of the best things that you can do to improve the circumstances of your life. There are therapists available to treat a wide variety of common and uncommon situations. LGBTQ therapists specialize in providing support for members of the lesbian, gay, bi-sexual, and transgender communities - without judgement.
Therapy sessions aren't limited by gender, ethnicity, or sexual preference. When it comes to healing your intimate relationships the counselors at BetterHelp have been trained to treat the spectrum of mental health related disorders. Feel confident when you can confidentially express your real issues in a private online environment and get real results.
Couples Counseling Exercises
One aspect of couples counseling includes role play and couples exercises or "homework" in some cases. Following are seven examples of couples counseling exercises that you and your partner may encounter during the course of therapy.
1. Active Listening:This is an activity that helps you and your partner become better listeners. This is beneficial for all types of communication and makes it easier to talk about sensitive issues as well. You will learn how to be both the speaker and the listener since there is an art to both sides. For example, when you are talking, it's helpful to stick to a single point or thought, and not jump around many different things. As a listener, it's beneficial to try to share your partner's perspective and just listen, rather than preparing for what you will say next.
2. Sharing Your Emotions:For many individuals, sharing emotions does not come easy, and this does not usually get better when you become a couple. Believe it or not, it takes a lot of effort and practice to be able to share your emotions with others. However, telling your partner how you feel is the only way they will know. We are not mind readers, and nobody can feel what you are feeling. You have to tell them how you feel so they can empathize with you.
3. Positive Language Exercise:Yes, this is exactly what it sounds like. You should practice using positive language with your partner all the time, even when you do not feel like it. This is especially difficult but needed during a disagreement. When you feel like hurling insults or yelling at your partner, try using some nice and positive words instead. Be supportive and sweet even when you would rather not. Of course, nobody can be nice all the time, but when you go out of your way to try and be positive when it is needed, things get better.
4. Learning to Grow Closer:Take the time to learn new things about each other. Sure, you may see each other every day but how much do you really know? Do you share with your partner everything that happens to you every single day? Probably not. Find out what your partner has been doing lately at work, what they want to do, and if there is something you can help them with.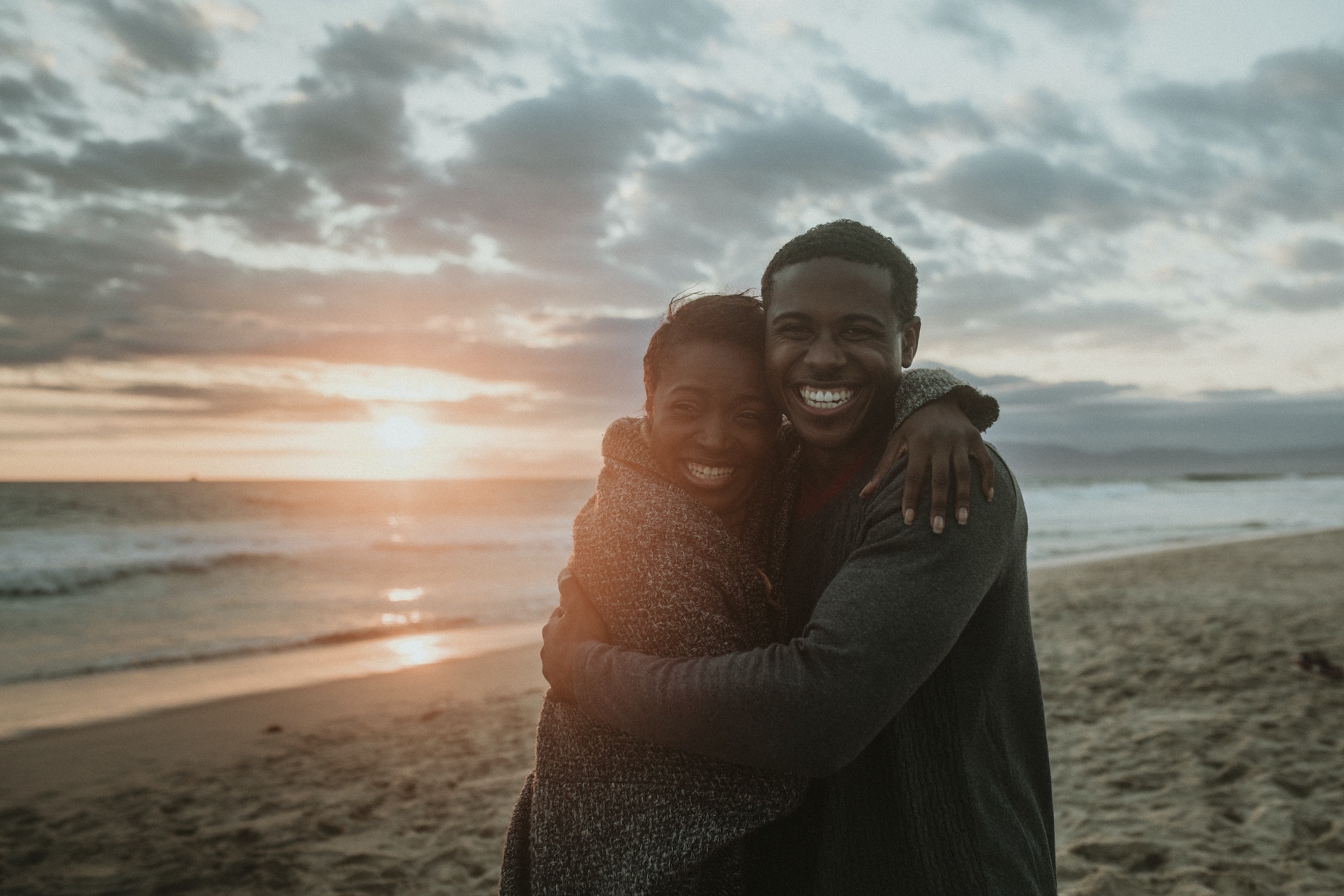 Source: pixabay.com
5. I Feel…This is similar to sharing your emotions, but it is more focused on how you feel. It is an exercise where you take turns telling each other how you feel at the moment or about certain things. This is especially good for talking about recent disagreements you've had. For example, if you got mad yesterday about something your partner said about your work, you say, "I feel angry when you say things like you said yesterday about my job." Then you can talk about why your partner said it, what they meant by it, and then it will be their turn to express their feelings. It's important for both people to have a chance to say how they feel.
6. Gratitude Lists:Making a gratitude list is an excellent opportunity to say nice things about each other. This is especially helpful to help each of you feel appreciated for all that you do. This can be difficult for some people who do not have a clue what the other person does for them. Unfortunately, some people just do not realize how many things you do for them every single day. They may just take it for granted that these things get done. For example, if you make your partner's lunch every day for work, do they come to expect it and not appreciate it anymore? This is a good exercise for you both to realize how much your partner does for you.
7. Make a "Fun Things to Do" List:Here is another list-making exercise that can be a lot of fun. What are some things that you and your partner have always wanted to do together but have not done yet? Each of you can make a list of five things you want to do with the other (small things you can do such as taking a walk after dinner) and give the list to your partner. Every week, you can choose one of the things on your partner's list and do it. You can also make a long-term list of things that you want to do in the future, such as going to Disneyland or another fun trip to plan for the two of you. However, do not try to do plan long-term adventures every week. Save those for maybe once a year.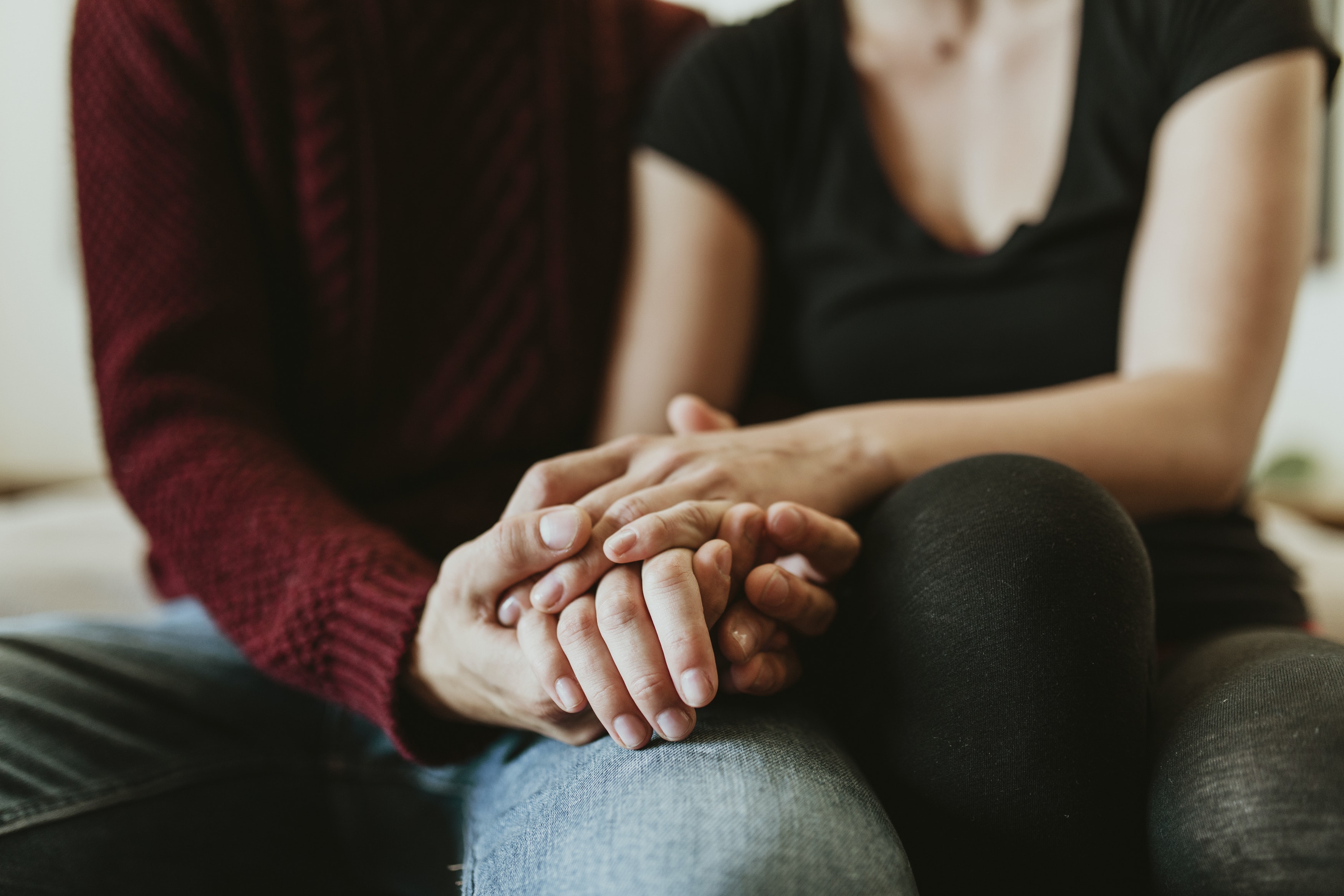 Source: unsplash.com
Sweat the Small Things
Small things matter. Make small steps every day in order to achieve the larger goal of healing your intimate relationships. Take a few minutes daily to check in with your partner to learn how they are feeling about your progress together. Address any unresolved issues using the new coping strategies and improved decision making skills learned in therapy.
If you find yourself resorting to old patterns of negative behaviors, Stop. Take a deep breath, remember why you started and begin again using your new techniques. Over time you'll find that these new techniques become new behavior patterns and you'll start to see improvements in your relationships. Commitment to healing is key - no one can do it for you, but BetterHelp therapists are here to show you the way.
BetterHelp Cares About Your Mental Health
BetterHelp wants counseling to be affordable and convenient, whether that's individual, online therapy or online couples counseling. Your relationship shouldn't have to make it impossible to live comfortably. We want to make couples counseling affordable, and through our site, you can see a counselor for as little as $60 a week (billed monthly), which is far less expensive than many in-person therapists. Your relationship matters to the online couples counselors at BetterHelp, and they want to help it succeed. Read below for some reviews of BetterHelp counselors.
In an effort to heal more intimate relationships BetterHelp offers affordable and convenient therapy options online to help you cope with the inevitable challenges of daily living. When you subscribe to BetterHelp services your making a critical investment in the overall improvement of yours and your loved ones quality of life. Chat with a licensed therapist from the comfort of your home or office for a little as $60 (billed monthly). This nominal fee is minimal compared to the costs of modern in-person therapy. You and your family are worth it. Better mental health is available for you with the click of a button at BetterHelp.com
Following are some of our satisfied client reviews to help you learn how BetterHelp can improve your mental health.
Counselor Reviews
"Don has helped me understand myself, my relationships, and helped me change the way I dealt with so many things. He is someone I could talk to about absolutely anything. He has helped me understand and overcome many fears from struggling with anxiety, past abuse, insecurities, and self esteem issues that I have battled with alone for a very long time. He helped me find my happiness again, that I knew deep down was still there. His caring nature makes it very easy to talk to him. I am so very grateful for him and his help and support."
"Potoula has helped me in so many ways during the last six months. She has taught me how to understand and come to terms with the post traumatic stress that was having a negative impact on my mood and damaging my relationship. Thanks to Potoula, I am now more self aware, my marriage is stronger, and I have the tools to move forward positively with my life. I am so pleased I chose Potoula, and although I will miss our chats, I will always remember the one who turned my life around. Thank you!"
The goal of couple's counseling is to make your relationship with your partner as healthy as possible. Part of that comes down to you and your partner working together in sessions and outside of the therapeutic setting. Couple counseling can be pricey even if you have insurance. That's why online therapy is an excellent option for people who want to work on their relationship and want to live comfortably. Consider working with one of the therapists here at BetterHelp, and start building a healthy relationship.
Frequently Asked Questions (FAQs)
What is the success rate of couples counseling?
According to Psychology Today, about 75% of couples who take part in individual counseling, marriage counseling, marriage and family therapy experience an improvement in their quality of life after participating in counseling. But, if you're wondering "what is the success rate of couples counseling," it's also important to determine what success looks like for counseling. This is something your marriage counselor can help you with.
What is the difference between marriage counseling and couples therapy?
Marriage counseling tends to focus more on the current situation of your relationship. Instead of delving into the past, you may learn strategies and skills that can help you improve your relationship right now. Couples therapy also provides that benefit but also helps you and your partner explore the past and where issues may be stemming from.
How much does couples counseling cost?
Couples counseling cost can vary depending on different factors such as the type of counseling, who you want to conduct the counseling with, where you live, the length of the session among others. But in general, the national average cost of relationship counseling is $80 to $90 for a one-hour session. Some counselors offer a package discount if therapy requires more sessions. You may also be able to find a counselor that offers a sliding scale to help lower your cost.
Why is marriage counseling so expensive?
Marriage counseling cost can feel like a lot if you're looking for a way to build a good marriage. You may especially feel this way if you're comparing it to things like the cost of life coaching which you may find to be lower. However, there are several reasons for the marriage counseling cost to be what it is.
The first is that to provide high quality therapy, marriage counselors need training. Their education and training make them experts in the field, but it comes at a cost. Another reason why couples counseling can be more expensive is because the therapist is needing to work with two individuals, and this takes more time.
There are alternatives options that can help lower the expense such as online marriage counseling. When you do therapy online, it can help you find options such as BetterHelp, that come at a lower cost while still providing you access to licensed professionals. Another option is to find a therapist that provides sliding scale rates. The sliding scale allows you to pay less than the regular session cost based on your income.
And remember, while marriage counseling can seem costly, it's important to think of the benefits that it's providing. If online marriage counseling or any type of counseling is able to help you save your marriage, it's going to be well worth the expense.
Is marriage counseling covered by health insurance?
This answer can be yes -- or no depending on your health insurance plan. Many large employers provide mental health and behavioral health benefits under the federal Mental Health Parity Act. However, marriage counseling, or marriage and family therapy may only be covered when certain criteria are met. Contact your health insurance provider directly to learn what your coverage options are for marriage counseling or couples therapy.
Do marriage counselors take insurance?
Even if you have insurance that will cover marriage therapy, not all marriage counselors accept insurance. Before you schedule a session, you'll want to find out what the payment options the marriage counselor offers. If they do accept insurance, make sure they take your specific insurance. You'll also want to find out if they bill your insurance company or if you'll be responsible for doing it.
If the marriage therapist doesn't take insurance, they may offer other options to help make the relationship coaching or therapy more affordable. For example, a marriage counselor may offer a sliding scale to reduce the amount you have to pay based on your income.
How much is marriage counseling with insurance?
Marriage counseling cost can vary based on your insurance coverage. Some insurances will cover a certain percentage of the cost while others will only cover a certain number of sessions. If marriage counseling cost is an important consideration to you, make sure you check with your insurance to see what they will cover. If you're insurance won't cover your counseling sessions, you can look for a marriage counselor that offers a sliding scale to help with some of the expense.
Is there free marriage counseling?
While it might not be possible to find a marriage therapist that will do free counseling for you, there are some options that you can consider if you're looking for free marriage counseling. There are some church leaders like pastors and priests that provide services for helping couples in crisis. Some may have had specialized training but probably are not licensed marriage and family therapists.
If you're worried about marriage counseling cost, there are other options that you can consider as well. Some insurance companies will cover marriage counseling in certain situations. You may also be able to find a marriage therapist that offers sliding scale rates. A sliding scale is when the cost of each session is based on your income level. This lowers the marriage counseling cost for lower income couples.
How does a sliding scale work for marriage therapy?
Some therapists offer sliding scale rates for their clients. This means that the therapist has a set session rate. You pay a percentage of that rate based on your income level. The lower your income, the less you will have to pay. However, it's important to note that there is typically a minimum price that the session cost will not drop below regardless of your income.
How do I get marriage counseling if I can't afford it?
If you can't afford marriage counseling, there are ways to reduce the cost and other options you can explore. Online marriage counseling allows you to work with licensed therapists often at a more affordable cost than in person sessions. Some therapists offer a sliding scale to help lower the cost for their clients. Sliding scale rates are based on your income level which can help save you money.
In certain circumstances, your insurance might be able to cover the cost. Talk to your insurance provider to explore the options.
There are also some churches, religious organizations, and nonprofits that provide counseling for free or at a low cost. A quick search online can help you explore the options around you.
You can also look for options outside of marriage counseling, such as life coaching. Some life coaches specialize in relationship skills. This can help you and your partner learn strategies to improve your relationship. However, when looking at life coaching, make sure you check credentials. Anyone can call themselves a "life coach" even if they have no formal training.
Can couples therapy work?
Couples therapy, when used as a form of positive psychology or life coaching can work to help couples improve their communication skills and build stronger bonds in intimate, married, and dating relationships. There are multiple factors that come into play on if marriage counseling, couples therapy, or relationship coaching will work for you.
Premarital counseling with a premarital counselor that has specialized training in the area can help get you off on the right start to having a good marriage. It can help couples identify potential problem areas that they can work through together before getting married. It can also help you learn important communication skills to help your relationship.
If you feel that your relationship isn't where it should be, a marriage counselor can help you identify what areas are causing problem so you and your spouse can address them together. They can help you make adjustments so you can have the good marriage that you desire.
If your marriage is in crisis, a marriage and family therapist can help you work through what direction you should be moving. Marriage therapy is a safe place to discuss serious issues in your marriage as well as explore if it's possible for you to stay together or if it's best for your relationship to end. Marriage therapy is about finding the best option for your marriage. Some couples who aren't sure if they want to stay together or not may benefit from discernment counseling. This helps them to explore what their options look like.
Can couples counseling save a relationship?
There are many cases where taking part in high quality marriage counseling, marriage and family therapy, family therapy, and couples therapy have resulted in major turnarounds in seriously damaged relationships. When people take part in counseling or therapy, they learn new ways to improve the functioning internal family systems. These behavioral changes can result in an improved situation where couples decide that they want to remain together. (In other words, whether or not the relationship is saved is up to the couple and not the marriage and family therapy sessions on their own.)
How long should couples therapy last?
Family therapy and couples therapy sessions typically last between forty-five minutes to an hour. Online therapy sessions with a marriage counselor or family therapist can last for as few as ten minutes when using unlimited messaging therapy options for quick check-ins.
There is no predetermined number of sessions that couples should participate in for marriage therapy. It will be determined based on the specifics of each couple. Your marriage counselor may be able to give you a rough estimate of but it really depends on the specifics of your personal situation.
How often should you go to couples counseling?
You, your spouse, and your family therapist, or marriage counselor will work together to develop a treatment plan that dictates how often you and your partner attend family therapy or couples counseling.
What do you do in couples therapy?
Couples therapy sessions with your licensed marriage (family therapist) are designed to help couples facilitate better communication skills and implement new behaviors in their failing relationships and family situations. Emotionally focused couples therapy sessions provide a safe space for couples to openly (and honestly) address their joint and individual concerns. Couples therapy sessions are therapeutic sessions that are conducted in the same way as counseling sessions like individual, adult, teen, and adolescent counseling using a psychotherapy approach.
What is the difference between marriage counseling and couples therapy?
When you take part in marriage counseling and coaching -- a licensed professional that specializes in marriage counseling, counseling and coaching, providing psychotherapy services conducts your therapy sessions. Marriage counselors may use a less therapeutic approach (as they aren't always licensed professionals that specializes in marriage counseling and support services. A professional who is licensed to provide psychotherapy can provide therapeutic support for a wide variety of mental health issues like depression, anxiety, adolescent counseling, and family counseling or therapy services.
How do you know if you need marriage counseling?
Experiencing bouts of depression, anxiety, mood swings or other negative symptoms, emotionally focused couples therapy with a licensed professional may be the answer.
What is the Gottman Method?
The Gottman Method is a form of relationship counseling that takes emotionally focused therapy to new heights. When you choose a licensed marriage family therapist who practices this method, you can expect to take part in counseling sessions in a safe space. The result of working with someone that focuses on helping intimate, dating, and married couples create deeper friendships, resolve conflicts easily, and develop a shared outlook on life -- is often the development of a "we" instead of "me" outlook on life. Using the Gottman Method is has also proven to be effective for dealing with non-severe cases of anxiety, depression, trauma, PTSD and related issues that couples may also be dealing with.
What does couples counseling help with?
When you take part in counseling sessions with a licensed professional like a marriage family therapist you gain access to therapeutic counseling and coaching services that teach you how to find happiness and develop a stronger bond with your partner. Couples counseling may be referred to as "men's counseling" or "women's counseling" as it deals with resolving issues in intimate relationships. Couples counseling can help both parties develop better anger management and conflict resolution strategies for dealing with marital challenges and discord. This is especially true when issues with domestic violence and domestic abuse are a concern. People who suffer from chronic illnesses like anxiety, depression, emotional trauma, PTSD, and others can benefit from the therapeutic exchanges that take place in couples therapy sessions.
Does marriage counseling help or hurt?
Emotionally focused therapy and family counseling sessions with a licensed professional, professional counselor or life coach shouldn't hurt. Counseling and coaching sessions are designed to help you learn how to improve the quality of your intimate, married, and dating relationships. If you find that you're taking part in counseling and coaching sessions that are not helping (or even making things worse) this is likely due to miscommunication with your therapist or licensed professional. When you choose leading therapy platforms like BetterHelp -- you can change your therapist at any time -- for any reason. No questions asked.
When should you start pre marriage counseling?
You can start emotionally focused pre marriage counseling sessions with a licensed therapist at any time. An ideal time to start learning about anger management strategies and couples therapy modalities like the Gottman Method -- is as soon as you are aware that you and your partner are considering marriage. In reality, you don't have to wait for a partner or spouse to learn the benefits of emotionally focused therapy, the Gottman Method, or other respected forms of couples communication strategies (including family counseling).
What is a relationship counselor called?
A relationship counselor is a licensed professional that can be called by many names. Some people call their relationship counselor a "life-coach" while others are called marriage counselors, family counselors and relationship therapists. You may also hear relationship counselors for "men's counseling" or "women's counseling" services.
How do you save a relationship?
It is important to note that "both" partners be equally invested in saving a relationship. If both you and your partner have decided that your relationship is an important part of your life -- that you want to save, the healing process with a licensed professional can begin. Once you and your partner begin to take part in emotion focused therapy or couples therapy using the Gottman Method with a licensed professional, you will begin to see improvement in the quality of your relationships. (Remember, the best couples counseling scenarios work out when both parties are equally invested.)
What is emotionally focused couples therapy?
Emotionally focused therapy focuses on helping couples heal broken relationships and making a positive change in their circumstances. (Therapy occurs within a safe space where people can feel free to express themselves openly.) EFT works by teaching each partner how to identify and address the emotional needs of the other. It's a safe place to work on building emotional intelligence.
The best couples counseling for emotionally focused therapy, helps couples find happiness by learning to work together instead of against each other. This emotion-based form of therapy helps to reduce relationship conflict by identifying emotional triggers and addressing them -- before they get out of hand. Individuals, couples, and families can all benefit from using EFT techniques in therapy to make a positive change.
How do I find a good marriage counselor?
Finding a licensed therapy professional is as easy as conducting a Google search for "Find a therapist near me" (or "Help, I feel stuck!"). To find a good marriage and family therapist, make sure to check their credentials. Not all relationship experts have the same experience or education in the area that you may need.
Therapy resources are available for a variety of settings including in-person and online therapy options. You can also get therapy resources and referral from national mental health organizations like the American Psychological Association, The National Institute of Mental Health, and leading therapy sites like BetterHelp.com. The results of working with a marriage counselor are dependent on the level of commitment and participation invested by you and your partner.
Is couples counseling expensive?
While finding couples counseling to resolve a relationship conflict (within a safe space) can be expensive -- it doesn't have to be. Couples counseling options are available in a variety of settings including in-person therapy, telephone therapy, and online therapy. There are affordable options for individual, couples, and family counseling online that range from free to affordable. Leading therapy sites like BetterHelp.com provide low-cost and affordable therapy options that include unlimited messaging therapy for couples that starts as low as $40.00 per week (billed monthly).
Can I go to marriage counseling by myself?
It is possible for you to participate in marriage therapy, marriage counseling, couples therapy, or relationship coaching on your own. While it can be more effective when both partners are investing into improving the relationship, it's still possible to benefit from working with a relationship expert even if you have to do so alone.
Marriage counseling, relationship coaching, and couples therapy professionals can help you learn skills and strategies that you can use to help have a good marriage. They can help you identify areas in your life that you can work on improving that will have a positive impact on your marriage.
If your spouse is not interested in attending premarital counseling, couples therapy, or relationship coaching with you, you may benefit from a different form or help as well. For example, life coaching or individual therapy online may be good alternatives to consider. You can work on developing the skills in your life and learn strategies that can help you interact with your partner.
The important thing to remember is that there are plenty of options available if you're looking for help with having a high quality, good marriage. Things like sliding scale rates and online marriage counseling can provide you with more cost-effective options if you're looking for help on a budget.
---
Previous Article
Couple Counseling Online Techniques
---
Next Article
Counseling For Couples As Part Of A Healthy Relationship
---
The information on this page is not intended to be a substitution for diagnosis, treatment, or informed professional advice. You should not take any action or avoid taking any action without consulting with a qualified mental health professional. For more information, please read our
terms of use.