Couples Therapy: How Much Does Couple Counseling Cost?
By: Sarah Fader
Updated September 20, 2021
Medically Reviewed By: Christy B.
Many people are seeking therapy online to heal and grow. The good news is that there are affordable options for individuals and couples to find a therapist online. Couples therapists help married and dating couples solve long-term relationship issues.
There's no shame in talking to a therapist to gain some insight on what you're feeling. The thought of seeing a therapist may seem scary at first, but there are affordable options for those who want them.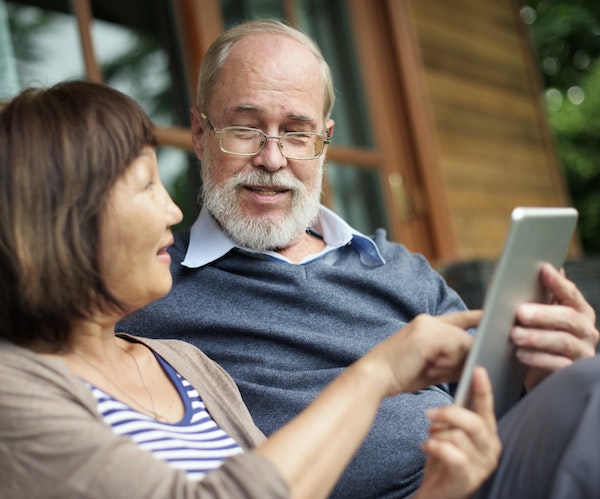 This website is owned and operated by BetterHelp, who receives all fees associated with the platform.
Source: pxhere.com
Find Affordable Counseling
If you've decided to take the next step and enter counseling - congratulations! You're on your way to experiencing better mental health and more positive relationships.
The next steps to take after you've decided to establish a counseling relationship, is to find a qualified therapist or licensed Clinical Psychologist that you can afford. You can choose to see a couples therapist in private practice environments or via online therapy sessions like those provided by BetterHelp.com. According to the American Psychological Association emotion focused therapy has shown to be 75% effective in improving couple relations.
Typical Costs for Couples Counseling: Online vs. In-Person
So how much is therapy? We've put together an overview of the typical costs for participating in couples counseling online vs. in-person. Keep in mind that fees for both services can vary based on health specific factors and other add-on options like having access to online therapy groups.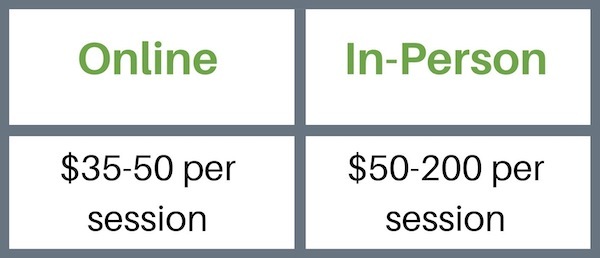 Source: canva.com
The Cost of Couples Counseling
How much is therapy? In a nationwide survey, the average couples counseling cost ranged from $50 per hour to $250 per hour. While the majority of the couples counseling sessions last one hour, some may be longer or shorter, with the cost adjusted by the hour. Therefore, if a session is two hours and the counselor charges $50 per hour, you will be paying $100. Make sure you discuss this with your counselor first, because many people think the cost is per session when it is actually per hour. Some counselors may offer a discount if you sign up for a package deal for 6-12 weeks of counseling at about $400 to $2500.
Why is marriage counseling so expensive?
While counseling can seem costly, it's important to think of the benefits that it's providing. There are alternatives options that can help lower the expense such as online marriage counseling. When you try therapy online, you can find options that come at a lower cost while still providing you access to licensed professionals. Another option is to find a therapist that provides sliding scale rates. The sliding scale allows you to pay less than the regular session cost based on your income.
Do marriage counselors take insurance?
Not all marriage counselors accept insurance, even if you have insurance that will cover marriage therapy. Before you schedule a session, you'll want to find out what the payment options the marriage counselor offers. If they accept insurance, make sure they take your specific insurance. You'll also want to find out if they bill your insurance company or if you'll be responsible for doing it. If the marriage therapist doesn't take insurance, they may offer other options to help make therapy more affordable.
Private Practice or Public Health Clinic?
How much is therapy at a public clinic? In the United States, public options may be more affordable than a private practice, and good public health clinics do exist. When it comes down to it, avoiding care (versus seeking public health care options) won't help you. You should always choose the option that is going to provide you with some measure of relief. It doesn't hurt to give your local clinic a phone call or contact them via their email address to learn what problem solving techniques they use in treating mental health clients.
Public health clinics operate with a higher caseload than private practice. As a result, you may find it difficult to make an appointment to get immediate treatment for mental health services. In cases where you are able to be seen at your local public health facility or clinic, you'll find that they offer treatments to cover a wide variety of mental health issues including offering group therapy and support for people suffering from chronic issues like eating disorders.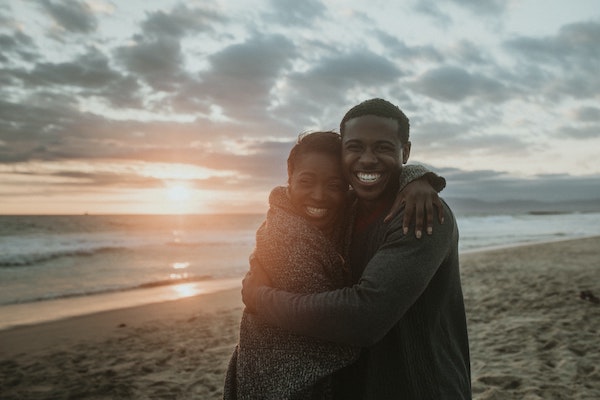 Source: pixabay.com
BetterHelp Cares About Your Mental Health
BetterHelp wants counseling to be affordable and convenient, whether that's individual, online therapy or online couples counseling. Your relationship shouldn't have to make it impossible to live comfortably. We want to make couples counseling affordable, and through our site, you can see a counselor for as little as $60 a week (billed monthly), which is far less expensive than many in-person therapists. Your relationship matters to the online couples counselors at BetterHelp, and they want to help it succeed. Read below for some reviews of BetterHelp counselors.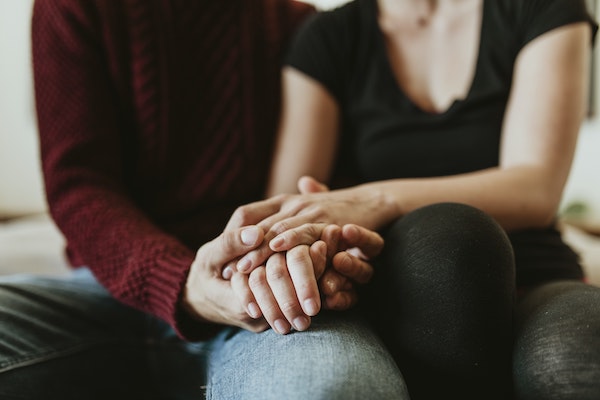 Source: unsplash.com
In an effort to heal more intimate relationships BetterHelp offers affordable and convenient therapy options online to help you cope with the inevitable challenges of daily living. When you subscribe to BetterHelp services your making a critical investment in the overall improvement of yours and your loved ones quality of life. Chat with a licensed therapist from the comfort of your home or office for a little as $60 (billed monthly). This nominal fee is minimal compared to the costs of modern in-person therapy. You and your family are worth it. Better mental health is available for you with the click of a button at BetterHelp.com
Following are some of our satisfied client reviews to help you learn how BetterHelp can improve your mental health.
Counselor Reviews
"Don has helped me understand myself, my relationships, and helped me change the way I dealt with so many things. He is someone I could talk to about absolutely anything. He has helped me understand and overcome many fears from struggling with anxiety, past abuse, insecurities, and self esteem issues that I have battled with alone for a very long time. He helped me find my happiness again, that I knew deep down was still there. His caring nature makes it very easy to talk to him. I am so very grateful for him and his help and support."
"Potoula has helped me in so many ways during the last six months. She has taught me how to understand and come to terms with the post traumatic stress that was having a negative impact on my mood and damaging my relationship. Thanks to Potoula, I am now more self aware, my marriage is stronger, and I have the tools to move forward positively with my life. I am so pleased I chose Potoula, and although I will miss our chats, I will always remember the one who turned my life around. Thank you!"
The goal of couple's counseling is to make your relationship with your partner as healthy as possible. Part of that comes down to you and your partner working together in sessions and outside of the therapeutic setting. How much is therapy? Couple counseling can be pricey even if you have insurance. That's why online therapy is an excellent option for people who want to work on their relationship and want to live comfortably. Consider working with one of the therapists here at BetterHelp, and start building a healthy relationship.
---
Previous Article
Couple Counseling Online Techniques
---
Next Article
Counseling For Couples As Part Of A Healthy Relationship
---
The information on this page is not intended to be a substitution for diagnosis, treatment, or informed professional advice. You should not take any action or avoid taking any action without consulting with a qualified mental health professional. For more information, please read our
terms of use.