How Direct And Consistent Access To My Counselor Has Been A Huge Blessing - Sarah Day
Updated May 17, 2019
Medically Reviewed By: Wendy Boring-Bray, DBH, LPC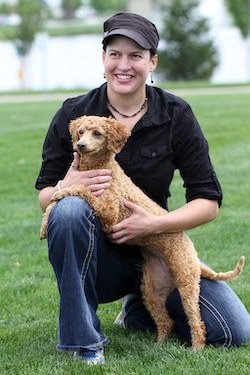 I have done in person counseling and another online format in the past. In fact, I was doing in person with my current BetterHelp counselor before she moved out of the area. All of my experiences with in person counseling were not satisfactory before finding Dr. Person. I really gained from my time with her, but she moved out of the area forcing me to search for another local counselor. I looked for over a year before contacting Dr. Person again and she told me about the BetterHelp option!
It took me a while to get counseling because I wasn't sure it would be helpful. Cost was also a factor. BetterHelp was an affordable option to see my counselor regularly because my insurance doesn't accept her. It also gives more access to my counselor than traditionally is available thru the messaging option.
Having direct and consistent access to my counselor has been a huge blessing. It gives me comfort and confidence to know I can explain my thoughts and feelings in 'real time' throughout the week without having to remember everything and fit it into a single one-hour session. Knowing there is someone close at hand that understands me and my issues is very helpful when it comes to managing my emotions and dealing with life. I am more willing to be patient and continue to try in life now that I have someone I can talk to regularly, especially having that person being the counselor I used to see in person locally.
Due to recently getting married (less than a year ago) for the first time, many of my personal mental health issues have been exacerbated. My counselor has helped me navigate that situation and helped me start to understand my husband at a more emotional and psychological level than I could have on my own. She helps me to remember I am cared about, and she helps me feel like my condition and problems are either something that can be solved in time, or something that can be mitigated through skills and understanding.
Staying alive! :) I can't say that decision is based solely on my situation with BetterHelp, but I can say that having weekly access to my counselor, who is the only counselor I've found to date that I feel understands the intricacies of who and how I am, has played a large role in my ability and willingness to stay alive and continue to put effort into myself and my life. The other biggest achievement is probably being willing to get married and commit to another person in life. Having dealt with a personality disorder that hinders relational development and longevity, finding someone and marrying is a huge success story.
I am so grateful that BetterHelp has given me the access and option to have my current counselor in my life.
Greatly Blessed,
Sarah Day
"The contents and condition of your soul determine the quality and direction of your life." Dr. Tim Gilligan (Meadowbrook Church Ocala)
"You will keep in perfect peace those whose minds are steadfast, because they trust in you."
Isaiah 26:3 NIV
---
Previous Article
How BetterHelp Helped Me Fight My Inner Critic - Garett
---
Next Article
How BetterHelp Helped Me Realized Things That I've Never Even Been Able To Acknowledge Myself – Anita
---
The information on this page is not intended to be a substitution for diagnosis, treatment, or informed professional advice. You should not take any action or avoid taking any action without consulting with a qualified mental health professional. For more information, please read our
terms of use.