9 Questions To Ask A Therapist During Your First Session Together
Updated May 17, 2019
Reviewer Lauren Guilbeault
Mental health today is an important aspect of life. It always has been, but it was not until the past few decades that it became widely discussed and accepted the way it is today. Previously, there was a stigma attached, which prevented people from seeking the treatment they needed. Also, mental health treatment was eons away from what it is today.
The result is living in a day and age where mental health is celebrated, and the options are much more beneficial when it comes to getting treatment. Whether you go for therapy in person or even online, who you choose, it is up to you.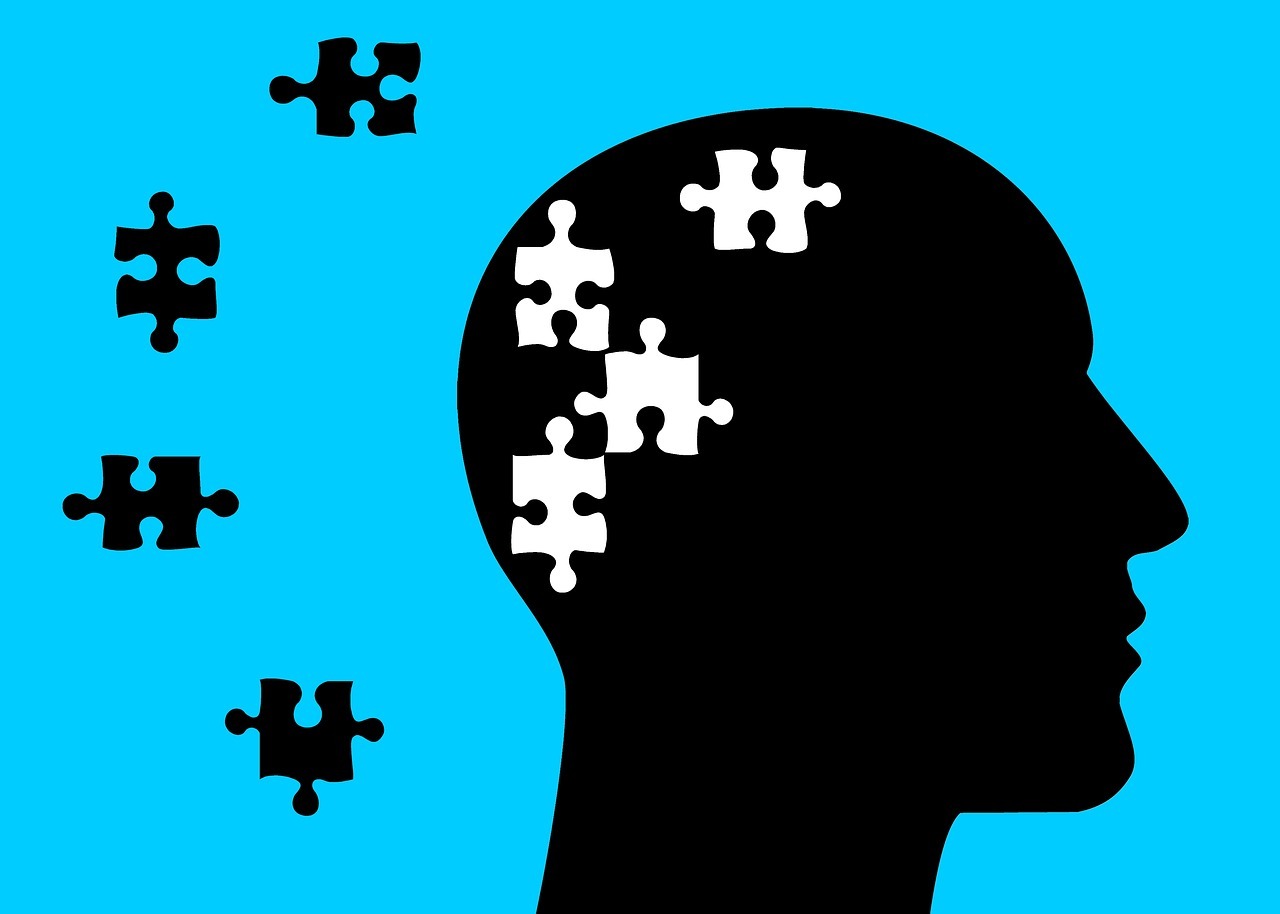 Source: maxpixel.net
So here we are. The day came when you decided that it was time to seek professional help for your mental health. Whether you have anxiety, depression, a substances abuse disorder, or anything else, it has brought you here to a licensed mental help professional. He or she is going to be able to help your disorder and improve your quality of life.
The decision getting up to here may have taken time because there was a lot of research put into it, see what your insurance company could cover, who was geographically nearby if you wanted to go in person, or who may have been referred. Remember that a referred therapist that works great for a friend or family member may not be the right fit for you. Each case and each person is different, and it can still help to look into a few options.
Insurance was called, sites were looked at, phone calls were made. After doing research and figuring out logistics, you finally chose a therapist to meet up with. Your first session is coming up, and you know that you have likely about an hour together. You want to utilize the most you can out of that hour estimate, making sure that you know what to expect and also come in with questions you may still have answered. As if you are getting a physical exam done, you should come in ready to have an open and frank discussion with your therapist. This way, when you leave, you both are on the same page, and it will make your mental health journey much smoother.
With all of that being said, it is almost time for your session for which you may or may not be nervous. How do you prepare?
What To Expect In Your First Session
The first thing that you should realize is what to expect when you go to your session. It is likely you and your therapist's first time meeting each other, and your therapist will need to assess so that they diagnose you and figure out a treatment plan.
To do this, they are going to get as much information from you as they can that is pertinent to the issue at hand. You may or may not be comfortable at first divulging this information, even though it is a safe space. Keep in mind that a therapist has strict patient confidentiality laws to adhere to, so most things that you say will be kept confidential. While that may or may not make it easier to open up, your therapist has been trained to know what questions to ask and when to stay silent to find out more about you. It can very well feel like a casual conversation that you are having, sprinkled with personal information that can lead to a diagnosis and treatment plan. It is always important, to be honest as well so that your therapist has a whole picture of what is going on.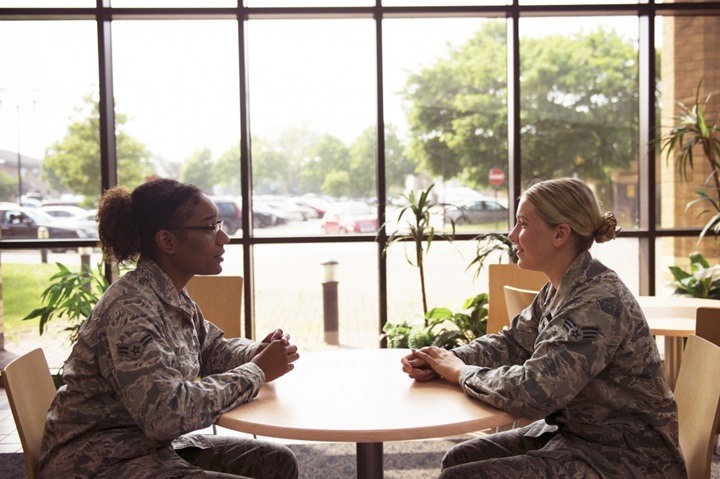 Source: health.mil
While your therapist is evaluating you, there may be some questions that you may want to ask yourself. Some of these, you may have the answer to before you walk in, but if not, it is important that you know the answer before you walk out.
Pre-Session Research- What Should I Already Know?
Before you even get to your session, there are questions that you may be asking and finding the answer to:
What are your credentials? Where did your therapist go to school and get their license? Are you a licensed professional counselor? A marriage and family counselor? Are they in good standing with the board? Do they specialize in any particular area of mental health such as trauma or anxiety? Is their specialty in line with what you need?
What professional associations does your therapist belong to?
Does your therapist have any published writings? If so, is it something you may want to skim or read yourself? How well known are they within their professional universe?
How much will this cost? Money always plays a factor in everything, and the cost of therapy has the potential to run high. Do you have insurance that covers none, one, or all of your sessions? How is the insurance claim handled? Will it take approval time? Do you need to pay a copay? Do you have a deductible? Is this entire thing coming out of pocket? How much does each session cost if so? Knowing the cost and how much you are liable for will help you better prepare four counseling in general if you know you have the finances.
Here are nine questions to ask a therapist your first session together:
How often are we meeting? Depending on your situation, your therapist may want to meet only once a week, or maybe a few times a week. The first session will help determine how often your therapist believe you should meet for sessions. This number may change as the weeks go on, and can either lessen or increase, but it is good to have a starting point of an idea.
How long do you think therapy will last? Depending on the mental health issue, a patient can come in for a few sessions or can be there much longer term. While it may be hard to gauge at the first session, it is still an important question to ask.
What outside of therapy session resources is available? This question is more specific to your mental health issue, but it is still important to know. Outside of the therapy sessions, is your therapist available by email or phone for emergencies or questions? Are there any hotlines that you should keep on hand in case needed?
What is the patient confidentiality policy? Your therapist will give you this information at your first session, but it is important to know and ask if you would like. It helps create a trustworthy space and to remember moving forward.
What kind of therapy does your therapist mostly do? Is there mostly visualizing a goal, is something such as hypnosis involved, is there art or dance therapy?
How is the office run? How can you book appointments, and what happens if you are running late or need to cancel or reschedule?
What can I expect to happen in my session? Is there a structure to each? Having a structure may or may not help, but setting expectations for what this hour of your life will entail is a useful piece to know.
If you are doing family or couples therapy, are you going to be in sessions alone or always with your family? How will that work?
What will progress look like? How often should you check in to gauge that progress? Therapy won't necessarily fix everything overnight. It is a process and a journey, and because it may happen in small increments, it can sometimes feel like it might not be working, especially if you are viewing it as a patient. Ask your therapist what progress can look like, in big and small steps. Find out timing to and milestones to gauge that progress. Maybe a month in you can reevaluate answers that you gave when you first started and see how far you have come. It can be encouraging for the process, and allow you as the patient to see the benefits of working.
You and your therapist can then decide the goals that you have and methods of how it will be reached. It is also good to remember that some therapists are not a good fit, and if you feel like this is the case, feel free to ask o speak with someone else. You know you the best, and having a good therapist that you feel comfortable with will only help in the long run.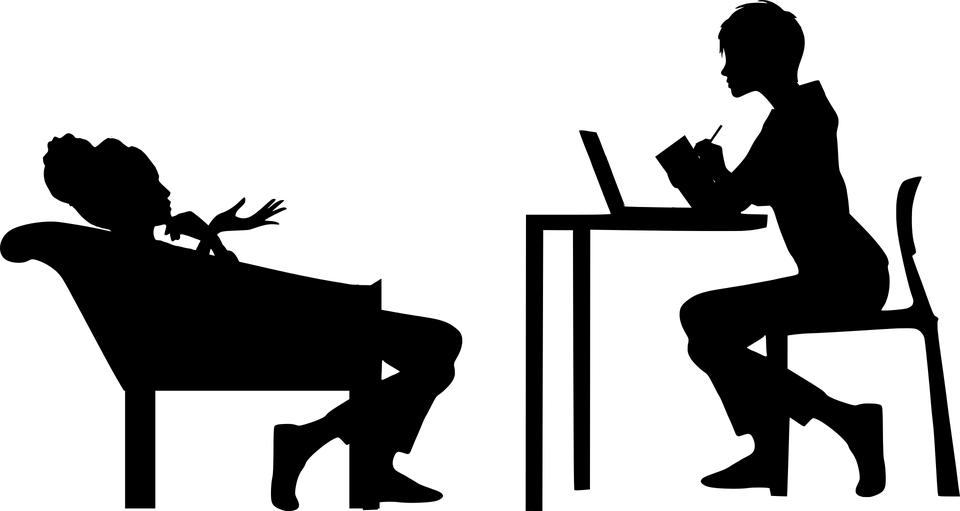 Source: pixabay.com
Is Therapy Right For Me?
The most important aspect of this entire thing is taking the step to seek mental help. If in-person therapy is not a viable option, online therapy is also something to consider. It is effective as well and can help dilute the anxiety that talking to someone in person might give. Sites like BetterHelp can help match you up with a licensed professional counselor that will suit your needs. You can go to https://www.betterhelp.com/online-therapy/ to see if there are any licensed mental health professionals that can help today.
---
Previous Article
What Does A Sex Therapist Do?
---
Next Article
What Is Naked Therapy?
---
The information on this page is not intended to be a substitution for diagnosis, treatment, or informed professional advice. You should not take any action or avoid taking any action without consulting with a qualified mental health professional. For more information, please read our
terms of use.