Best Online Therapy: How Are The "Best" Online Therapy Websites Ranked?
By: Nicole Beasley
Updated March 31, 2020
Medically Reviewed By: Kimberly L Brownridge , LPC, NCC, BCPC Counsel The Mind, LLC
Online therapy and correspondence therapy have been struggling since the 1990s, but within the last three decades, we've seen the scientific community embrace the model. The reason they haven't been as popular before is that they weren't as effective, but they definitely can be more effective.
In fact, research is starting to show that receiving therapy online is increasing in effectiveness, meaning that telemental health helping people in big ways and has the same effectiveness as in-office therapy. According to recent studies, the best online therapy programs evaluated from the year 2000 to 2012, showed that attending regular sessions with online therapists proved effective in reducing negative thoughts, depressive symptoms and other mental health issues.
In many cases, online therapy has proven to be even more effective than in-person therapy. How is this possible? For starters, effective online therapy was not merely a well written correspondence course or a "life coach" session. These programs were based on the Cognitive Behavioral Therapy (CBT) technique, which has been studied as the most effective therapy to treat depression and anxiety. CBT is considered equal to or even more effective than medication, according to some studies.
Online therapy that incorporates CBT is essentially in-person therapy with one major difference: any pressures that trigger anxiety attacks, like driving to the clinic, or confronting a doctor face to face, are eliminated. The patient can focus on applying the techniques and the practical advice the therapist offers. What's even better is they're doing it in a place that they feel most comfortable. They're going to have the freedom to really relax in their own home and to lay out on a couch or sit in a chair to help share their thoughts and feelings.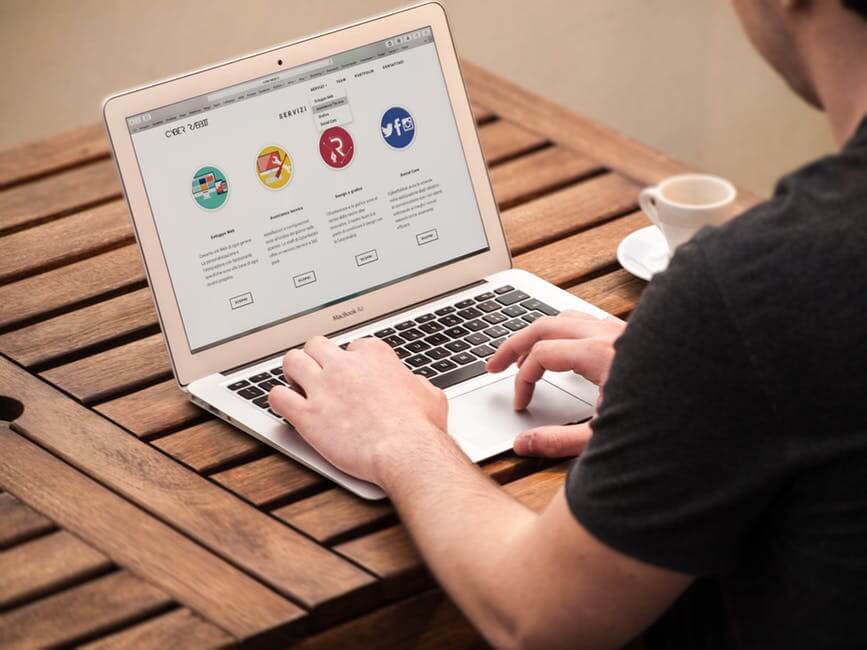 Source: pexels.com
With in-person therapy, a patient must drive to the clinic, sit in a waiting room and then sit in an uncomfortable office. It makes for a very uncomfortable situation and those who suffer from depression or anxiety could be less inclined to open up in these kinds of conditions. That's why it's so important to find a neutral ground where the patient feels good and the therapist can get the best possible idea of what they're experiencing and what they need most. Participating in therapy online removes the stressful components of attending in-office therapy sessions.
According to studies published in JAMA Psychiatry, distance therapy works out well for online therapists as well. In-office therapy doctors are typically overworked and stressed, leading to impaired judgment or even their own issues with depression. By allowing HIPPA compliant online therapists to work from a more comfortable setting or even keeping them in their office but in a private manner it can allow them to feel better about interacting with patients and it can give them more freedom to set unique hours. This can help the doctor also to feel better about the situation and to make sure they are prepared for whatever their patients might need.
The Best Online Therapy Offers Education And Experience
Now for sessions with online therapists to be truly effective, the therapist must come from an educational background. Licensed and accredited therapists typically come with Master's Degrees or even a Doctorate Degree and specialize in a specific field. The specialized training that online therapists receive prepares them to practice internet psychotherapy and develop a therapeutic relationship with online clients.
A therapist that specializes in depression is likely not going to do as well with patients who suffer from obsessive-compulsive disorder. They have a general understanding of what is needed and they certainly aren't going to do any harm, but they're not going to be as effective as a therapist who works primarily with obsessive-compulsive patients. In order to receive good therapy, choose an online therapist that works in the field related to your specific diagnosis or complaint.
The online therapist's education is only part of the tough screening process. Certification and licensing require experience, sometimes up to three years and thousands of in-person training with another doctor. You want to choose an online therapist who has worked in the field for an extended period of time and has worked with a number of patients before. A good rule of thumb is to search for online therapists that are licensed to practice therapy services online. Today's online therapists are licensed to provide individual online therapy, couples therapy, veterans affairs, and more.
This is going to show you that they know what they're actually doing and they know how to help you to improve your life. It's going to be a big step and it's extremely important when it comes to choosing the therapist you're going to work with.
It's also important to remember that the best online therapy will not be the most educated or experienced doctor/therapist. Rather, it will be one with education and experience that matches your needs. After all, you want someone that you can feel comfortable with and that you're going to open up to. If the doctor that fits those qualifications isn't the most experienced that's okay. Your comfort is actually the number one concern and when you start talking to a doctor you're going to have a better understanding of this.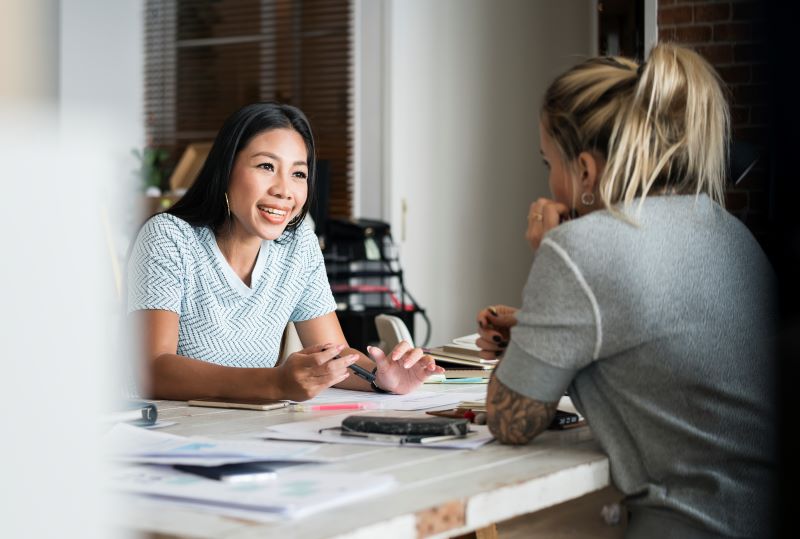 Source: rawpixel.com
When it comes to types of doctors you'll find that there are plenty out there and they each specialize in something different. There are family counselors as well as therapists who specialize in depression and/or bipolar. There are therapists who specialize with adults or with younger children and there are those who work in just about any area you could think of. That's how you're going to find someone that can actually help you and keep in mind that person may not be the same one who helped a friend of yours or even the same one who helped you with a different issue in the past. Lastly, don't forget the importance of the personal relationship between client and therapist. Therapy people recommend that you schedule sessions with someone whom you enjoy chatting with that put you at ease.
At BetterHelp.com, you can always expect the best online therapy, one centered around you, and based on Cognitive Behavioral Therapy, a practical treatment that can help. Millions of people are learning the value of receiving health services online and are opting out of in-office therapy. CBT with a trained online therapist has been proven to change thinking patterns and lead to successful treatment. Thus, the million-dollar question: If you have problems with depression or anxiety, why not video chat with an online therapist that understands you and can give you the best therapy available that uses the same principles as in-office therapy?
With the advent of technology and all the changes that are taking place around us there's no reason you have to deal with the hassle of an in-office therapy session again. Instead, you can take the steps necessary to truly change your life without even leaving your own home. When you attend chat sessions with an online therapist depression, anxiety, and mental illness don't need to run your life anymore. If you're ready to start changing the way you think and improving the way you live then you're definitely going to want to find an online therapist who can help you along the way. Online clients are often surprised at how life drastically improves in a short amount of time.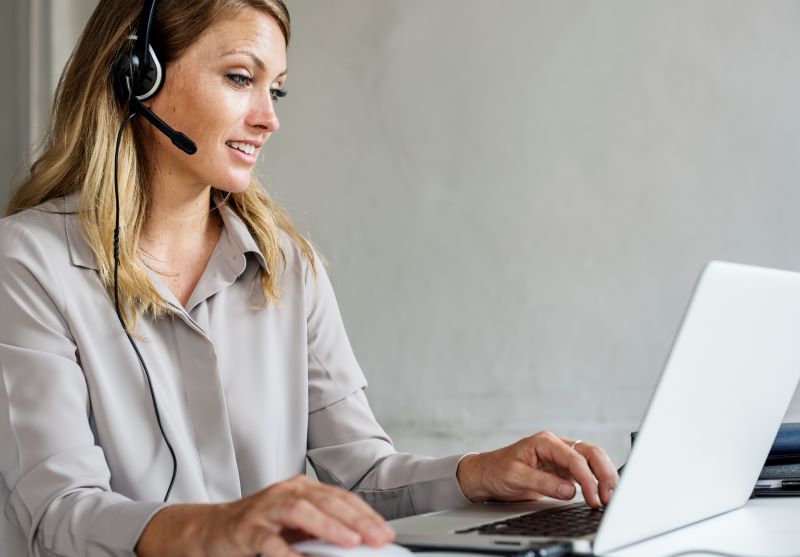 Source: rawpixel.com
Online therapists are everywhere, but the right one, the one that's going to help you get your life back together, is going to take a little more searching to find. Just don't get too caught up in looking in all the usual places where online therapists are typically found. The best therapist for you just might be somewhere that you wouldn't have expected.
Large health insurance companies now cover mental illness and behavioral health-related services online. Health insurance can cover video chat sessions with online therapists the same way that they cover in-office therapy sessions. If you're lucky enough to have a health insurance plan that covers behavioral health visits for online clients -an online therapist could be the answer to getting the life that you want to live back.
Sessions with online therapists are designed to mimic in-office therapy visits and provide support for mental illness and behavioral health-related issues. If you a friend or a family member are in immediate physical danger, this issue is an emergency. Visit your nearest emergency room for immediate attention or make an emergency call to the National Suicide Prevention Lifeline. You don't need to have health insurance to visit the emergency room or speak with a specialist by phone 24-hours a day.
Outside of handling emergency issues, sessions with online therapists are the best affordable alternative to costly and time-consuming in-office therapy. BetterHelp.com offers a free online trial for learning our platform and connecting clients with the best online therapists available. No more worries about missed appointments, traffic, or anxiety-inducing in-office therapy sessions. Contact one of our online therapists today to get started!
---
Previous Article
Therapist Vs Psychologist : Which One To Choose
---
Next Article
Top Online Therapy: What Are The Best Online Therapy Sites?
---
The information on this page is not intended to be a substitution for diagnosis, treatment, or informed professional advice. You should not take any action or avoid taking any action without consulting with a qualified mental health professional. For more information, please read our
terms of use.