Using Health Insurance Plans To Cover Mental Health Therapy
"Does health insurance cover therapy?" One of the first things people usually think about when it comes to therapy is how much it costs with or without health insurance and how they will pay for it. You may be asking yourself, "Is therapy covered by health insurance?" The answer to whether therapy is covered by health insurance is often left up to the discretion of small health insurance plans. The good news is that mental health care is becoming common in marketplace plans, and just as affordable as life insurance, home insurance, and even car insurance (in some cases). The healthcare system and insurance marketplaces can be confusing, but people seek mental health treatment every day, and we're here to walk you through mental health benefits.
There are lots of services to cover, and there has been legislation enacted to require that health insurance covers therapy and behavioral health treatments for mental illness. This legislation falls under the Mental Health Care and Parity Act (MHPA). Under the Mental Health Parity Act, larger health insurance companies and employers (that have more than 50 employees) are required to provide health insurance coverage where plans cover medical health and mental health services. Subject to the parity law, this health insurance coverage must also provide mental health and substance abuse coverage for around the same out-of-pocket costs. With an employee assistance program, there is a wide range of insurance marketplace options to help you receive mental health care. Treatment is available for substance use disorder, obsessive compulsive disorder, bipolar disorder, eating disorders, mood disorders, stress, and more.
In this article, we discuss a wide range of mental health care insurance, mental health services, where to find your mental health coverage in your health insurance policy, and how to get mental health care insurance coverage that is just as affordable as life insurance or car insurance.
Does Insurance Cover Therapy For Mental Health Care?
There are many ways to pay for mental health treatment. What is covered by health insurance and what isn't can be confusing at first. The Mental Health Parity Act is a component of the Affordable Care Act that requires large health insurance providers and health plans to provide equal coverage for mental illness (including substance abuse coverage and treatment). According to parity requirements, the benefits you receive will be similar to the medical and surgical benefits included in your plan. Health insurance for mental illness diagnosis may be included. Contact your provider for details. Please keep in mind that you can always contact your health insurance provider directly if you have questions about what your health insurance plans cover. Call the plan to work with your health insurance provider directly and get information on health coverage for therapy and other mental health services. You can work with their secretarial staff directly to seek coverage of mental health services. They will be able to answer questions specific to their health insurance plans. The goal of this article is to help you figure out if you have mental health coverage under your health insurance plan.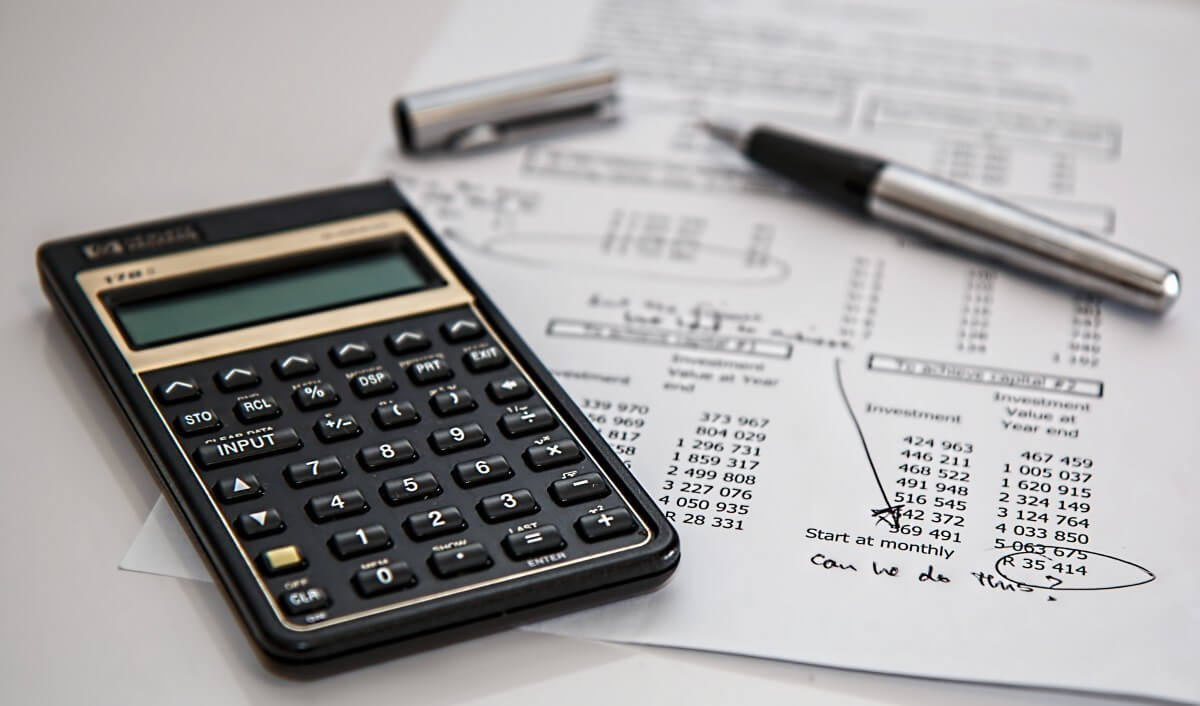 This website is owned and operated by BetterHelp, who receives all fees associated with the platform.
Source: pxhere.com
How To Know If Your Insurance Does Cover Therapy?
Unfortunately, there are no fast and easy answers to the question of whether your health insurance plan will cover your therapy sessions or mental health services. Your health insurance provider will tell you whether they cover therapy, what type of treatment is covered, and under what conditions they will cover it. The law doesn't mandate small health insurance companies with fewer than fifty employees to have health insurance cover the cost of therapy. A therapist's office can also help with these questions. Health insurers might be able to answer your questions. Or you can see what Medicaid programs provide in terms of mental health services. Medicaid programs provide some mental health services and health benefits, and may cover substance use disorder treatment.
You can always contact your therapist in advance to see if they accept health coverage for mental health care services. Under the Affordable Care Act and Mental Health Parity Act, employers with more than fifty employees are required to provide members with equal access to health plans for medical care, mental illness and mental health care, substance abuse, and eating disorders. Parity requirements state that large and small group health insurance plans that provide mental health services or substance use disorder services cannot impose less-favorable benefit limitations on clients than their medical/surgical benefits. If you're an employee of a large employer that has more than fifty employees, check with your health insurance benefits department or insurance company to verify what level of mental health coverage you have.
Common Insurance Coverage Concerns
Many companies that aren't governed by the Affordable Care Act or the Mental Health Parity Act choose to provide mental health coverage for their employees. Many health insurance plans do cover the cost of mental health and substance abuse services and treatment. Some might cover behavioral mental health treatment, visits to a psychiatrist or other doctor, or treatment for specific mental health and substance use disorders. If your group health insurance plan or insurance company provides coverage for mental and behavioral health services, it's up to you to find out your level of mental health coverage. Mental health benefits are not written in plain language, and can be arduous or confusing to cover, so we'll outline a few things to look for.
Before seeing a therapist, it's important to see if the provider takes your health insurance. One way to find out is to give your provider the details shown on your insurance policy. Review your plan's membership materials to see if visits with a psychiatrist, counseling, mental and behavioral therapies, substance use disorder counseling, and other services are offered with coverage, or with reduced costs.
For family members, it may be useful to look into a Children's Health Insurance Program, CHIP. People with diagnosed mental illnesses, substance use disorder, or other mental illness can find their essential health benefits may seek more information with the Consumer Assistance Program.
Medicaid programs are a good option for family members, especially those with a diagnosable disorder, mental health condition, pre-existing condition, or those looking for a children's health insurance program/CHIP. Some marketplace plans, including Medicaid, can provide you with essential health benefits, such as substance use disorder services. Some doctors or mental health professionals may require insurance. Learn more about these programs and a wide range of other mental illness, mental health and substance use disorder services at Healthcare.gov. Using the website will allow you to skip long wait times, skip to main content, and get the information you need quickly.
If you're wondering about the health insurance plan you have and what it covers, you can contact your insurer and inquire on the phone, or check your plan's membership details. If you're interested in minimizing costs, you may seek in-office talk therapy that is covered by your insurance. However, many online therapy options (which may not be included in some marketplace plans) can be much cheaper than even in-network options. It's important to understand your mental health benefits, pre-existing conditions, and your health care coverage. Review your membership materials or call your provider to get the information you need. When you call, it will be helpful to have your medical record number handy, and be prepared in case there are long wait times. Here are some questions to ask your health insurance company when you have them on the phone:
Are there specific mental health services that my health insurance plan doesn't cover?

Does my health insurance plan cover therapy?

Am I covered for therapy if I have a pre-existing condition?

Does the therapist I want to see accept insurance and are they in the network covered by my health insurance plan?

Which therapists do take my insurance for mental health related services?

What is the privacy policy/terms of service for these mental health services?

What is the cost for talk therapy?

Does my medical insurance cover mental health services like behavioral health treatment?

Does my plan cover treatment for mental health and substance use disorder?

Where can I find a list of therapists who accept my insurance for therapy and other mental health services under my health insurance plan?

What is the number of therapy sessions my health plan covers per year?

Do I have a deductible to pay before my health plans cover services under my health insurance plan?

Is there a copay required by individual or group health insurance plans?

Do I need a referral from my primary care doctor under my health insurance plan?

If I need a prescription drug, will I be paying out of pocket?

Can I bundle my medical health insurance plans with other insurance options like: mental health coverage, renters insurance, auto insurance, or pet insurance to receive a discount?
These are a few of the questions you can ask your health insurance provider.
If you are covered with Medicare, make sure you ask whether you have Medicare Part A or Medicare Part B insurance. Generally, Medicare Part A covers inpatient mental health stays, lab tests ordered by your doctor, and some home health benefits and services. Medicare Part B generally includes doctor office visits, preventative services, and mental health services. Even individual and small group plans may cover a range of mental health benefits, including mental health and substance abuse treatments, visits with a clinical psychologist or clinical social worker and lab tests. Medicare Part D prescription drug coverage can be a helpful addition to a plan by your insurance company, as it covers drugs which may be necessary for those with pre-existing conditions, a mental illness, or a substance use disorder.
Most individual and small group health insurance plans, including plans sold on the insurance marketplaces, are required to cover mental health and substance use disorder services. Remember, as a consumer, you have the right to know what your insurance plans cover. Knowing what your insurance covers can help you determine the course of your mental health treatment. Check to see if you are eligible for Medicaid, which may include meals or nursing care, coverage for pre-existing conditions, substance use disorder services, visits with a doctor, Medicare Part D, or mood disorder coverage.
Below are several more things to take into consideration when using health insurance for mental health coverage. Some of them may provide useful questions and answers as well.
Out-of-Network Providers For When Your Insurance Won't Cover Therapy
Network Providers
A network provider is a provider who accepts health insurance coverage as a form of payment. In this case, that health insurance partially covers mental health care. Although they may accept insurance for mental health coverage, a network provider is "inside" your health plan's network. When you choose an out-of-network provider, there's a limit to what your health insurance plans cover, so keep that in mind with which claims are filed through your insurance. Consider the added costs of managing your everyday insurance services like auto insurance and the cost of your other health plans when choosing your provider.
Sometimes you'll find a great therapist and ask them if they accept your health insurance. When you contact your insurer, they may say they don't take your insurance, but if you have out-of-network benefits, you can see them and get reimbursed by your insurance company. When finding a therapist, you shouldn't be restricted to only in-network mental health services providers.
However, using out-of-network health insurance coverage also means that you have to pay a significant amount of money to your therapist upfront (in the form of a copay) before health plans will cover the remaining costs of therapy. Typical health plans pay for between 60 -80% of out-of-network fees. Health plans in the US require that you pay for the costs of your copay, and out-of-network costs, before your health insurance covers therapy.
Therapy insurance can be hard to find, and that's why people sometimes opt to see therapists who are out-of-network. If you have $200 to pay for a therapy session up front, it can become expensive. It can take a while for your insurance to reimburse you for the sessions you paid up front for, which is frustrating. If you're looking to limit the number of up front costs you face, out-of-network providers may not be the best option for you.
What About Health Insurance Coverage And Insurance Deductibles?
Finding out what your health insurance covers for mental health treatment can be overwhelming. You can compare the process of finding the best mental health care insurance to finding the best renters' insurance or the best life insurance. The process of finding the best mental health care insurance is just as important. It is important to pay attention to what your mental health care health plans cover (before and after the deductible). If you're unable to choose between plans alone, weighing the pros and cons in insurance reviews can give you a better perspective on how people feel about your choice of mental health care insurance providers. When you figure out if your insurance covers behavioral health and mental health care, there's still more work to do.
For example, you may have a deductible that you're required to pay to your insurance company in advance of getting treatment for a mental illness or substance abuse coverage. We talked about deductibles earlier in relation to out-of-network health plans. A reasonable example is that your insurance may have a deductible of $2,000 for out-of-network services related to mental illness. You can talk to your insurance company to get a good idea of what your deductible is, along with hearing the terms of service and privacy policy.
Even though your therapist takes your insurance plan, you have to pay for each session out-of-pocket until your health plans reach a balance of $2,000 before the insurance company covers the cost of therapy. This could easily make therapy unaffordable. If you are not looking for a long-term therapy plan, you may have to pay thousands upfront because of your deductible. Treatment costs for mental illnesses can vary depending on the severity of symptoms. That's why many people prefer to pay for cheaper therapy (such as online therapy) upfront, since it costs less than the options you can get with insurance. Choosing this option also allows you to begin treatment for your mental illness sooner and long-term.
Sliding Scale
It's no wonder that some people are finding therapists who work on a sliding scale as an alternative to using health insurance to cover therapy. As mentioned above, if your health insurance has a high deductible, even if you find a therapist who takes your insurance, you have to pay them out of pocket until you reach it.
Some people find a therapist they like who doesn't take their insurance, but who will work with them and see them on a sliding scale. In many cases, the sliding-scale fee turns out to be less than the copay for the mental health care services that health insurance covers. Sliding-scale therapists may charge a lower fee than another psychologist who has a private practice, allowing you to bypass the deductible problem. The sliding scale offers lower rates to those with less financial flexibility. Health insurance for mental health benefits and substance use disorders is available.

Source: canva.com One Design Use License
Low-Cost Clinic
If you've been diagnosed with a mental illness, you know that finding mental health and substance use disorder coverage can be difficult or costly. Another option for finding affordable mental health care is to find a low-cost clinic. Under the Affordable Care Act, some mental health care facilities are designed for people who have lower incomes (where you can pay a sliding scale fee for therapy sessions and mental health benefits). If you need to extend the number of times you're planning to seek mental health and substance use disorder services, a low-cost clinic can help. There are also universities that have programs where graduate students are training in psychology under the American Psychological Association (APA) guidelines, and provide low-cost services under the Affordable Care Act. Students participating in these programs are governed by the standards of the American Psychological Association and see clients as a part of their clinical training. This means that in many cases, you can get therapy at a college or university for a meager cost, if not free. This can be particularly helpful for students with pre-existing conditions, medical necessity, or a need for mental health and substance use disorder services.
Wondering If Your Insurance Coverage May Include Flexible Spending of Health Savings?
Another option to pay for therapy is a health savings account or flexible spending account. A health savings account is a savings account that allows users to save money tax-free to pay medical expenses ONLY. Needing counseling or therapy sessions is a good reason to dip into this account, and you get to use it at your own discretion. You can learn more about flexible spending at Healthcare.gov.
What Are Parity Laws?
The parity laws have some effect on the benefits for therapy and provide special requirements for what health insurance plans must cover. Mental health parity laws don't always require insurance companies to cover therapy in all situations. The parity laws require health insurance to cover mental health conditions on equal terms as physical health. Parity laws stipulate that large group health insurance covers mental health care services and medical health care services equally. What this means is that there can be no differing amounts in what your medical and mental health plans cover.
The Affordable Care Act (ACA) and the Mental Health Parity Act have the same goals when it comes to deciding what your health plan covers. The goal of both programs is to make sure that plans cover people in need of affordable mental health care insurance. Services for mental health care, including treatment for mental health and substance issues, are now as affordable as those that cover people for life insurance, renters insurance, home insurance, and car insurance. If you have questions about what your health insurance or mental health insurance plan covers under the Affordable Care Act or MHPA, review the terms outlined in your insurance policy, or contact your insurance provider directly.
Online Therapy Can Help
If you are worried about paying for online counseling, it might be more affordable than you think. Public health specialists have increasingly seen it as a cost-saving solution that can reach a large portion of the population. A recent study found online therapy not only delivers successful treatment, but also costs significantly less than face-to-face options over the course of a year.
BetterHelp is an option to consider for those who think they can't afford therapy. Prices are billed at affordable out-of-pocket rates, so it is cheaper for people who do not have insurance, or for people who have insurance but also have a high deductible. BetterHelp counselors can receive access to your permanent medical record, allowing them to treat mental health and substance use disorders. Read below about what others have to say about their experiences with BetterHelp.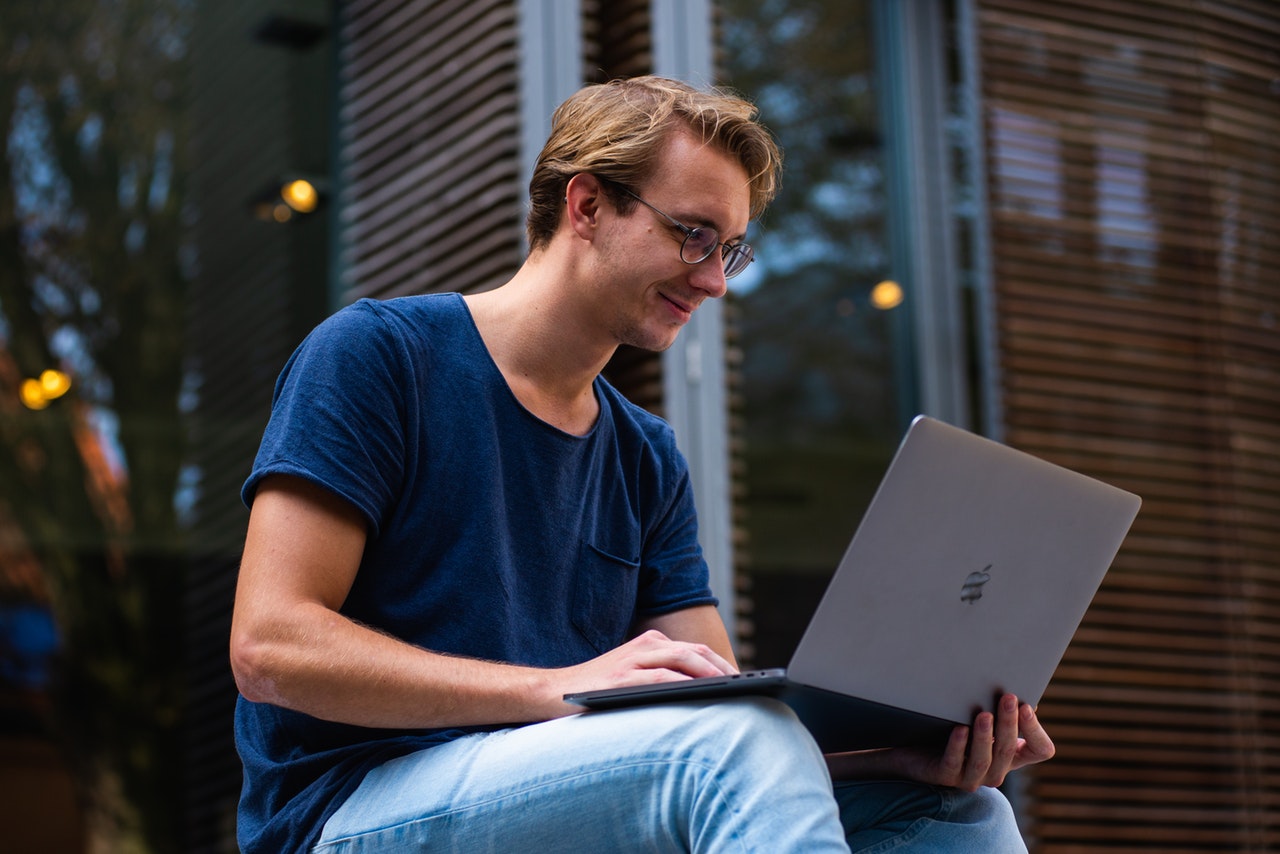 Source: pexels.com
BetterHelp is convenient and secure as well. It is completely anonymous if you wish, and can be accessed from the privacy of your home. We encourage you to do your research on financing therapy, and we hope that BetterHelp is part of your research. Below are two counselor reviews for you to help your search, from people experiencing a range of life's challenges.
Counselor Reviews
"I've always struggled with going to appointments. Although I don't have to pay in Germany for mental health care, I choose to use BetterHelp because it's easier for me to have counseling sessions and I can be in the comfort of my own home! I am very happy with Daniel Merchant's help so far, I feel very understood, and for the first time in my life I don't feel like i'm incurable. I don't get treated as if something is wrong with me [but like] I have challenges I face that can get solved with methods that I am comfortable with. I can totally recommend it, it's totally worth the money!"

"I had some trauma when I was younger that was severely affecting my life and my relationships in a negative way. I also didn't have even the kind of money to afford this service for a long period of time. But Danny took the time and discussed treatment options for PTSD that I did not know much about before. I had tried different forms of therapy with limited success, but being able to write out my feelings, thoughts, and experiences allowed me to express myself in a way that I would not feel comfortable doing while sitting one on one with someone in the same room with me. Maybe that's a sign of me being on the older side of the texting/dm/instant message generation, but the messenger discussion was a game changer for me. Danny and BetterHelp helped me so much in a short amount of time, and they didn't dismiss me or treat me as less important just because of my adverse financial situation. Because of Danny, I found a local EMDR therapist that I can see, and it has been so helpful. Thank you so much."

Conclusion
The process of looking for a therapist and juggling insurance can be complicated with the many factors involved. We hope that this article has given you the tools to reach out to your insurance provider. If you find that your insurance does not pay for therapy, or there is a deductible that's too high, try taking the first step with BetterHelp. You can cancel at any time, no hassle, no questions asked.