How Do I Find a Therapist or Therapists Near Me?
By: Stephanie Kirby
Updated August 03, 2020
Medically Reviewed By: Rashonda Douthit , LCSW
If you've been looking for answers to the question, "How do I find a therapist near me?" This is a sign that you are ready to seek professional help for resolving new or existing mental health issues like depression, anxiety, and other forms of mental health care. When you make the decision to seek out a therapist for support or marriage counseling, you've taken the first critical steps toward improving your mental health -- even if its just by making a phone call. And that deserves recognition.
This article gives you the basics and addresses some challenges for how to find a therapist near you who specializes in helping people overcome life's challenges. Keep reading to begin your journey to better mental health and a more fulfilling life.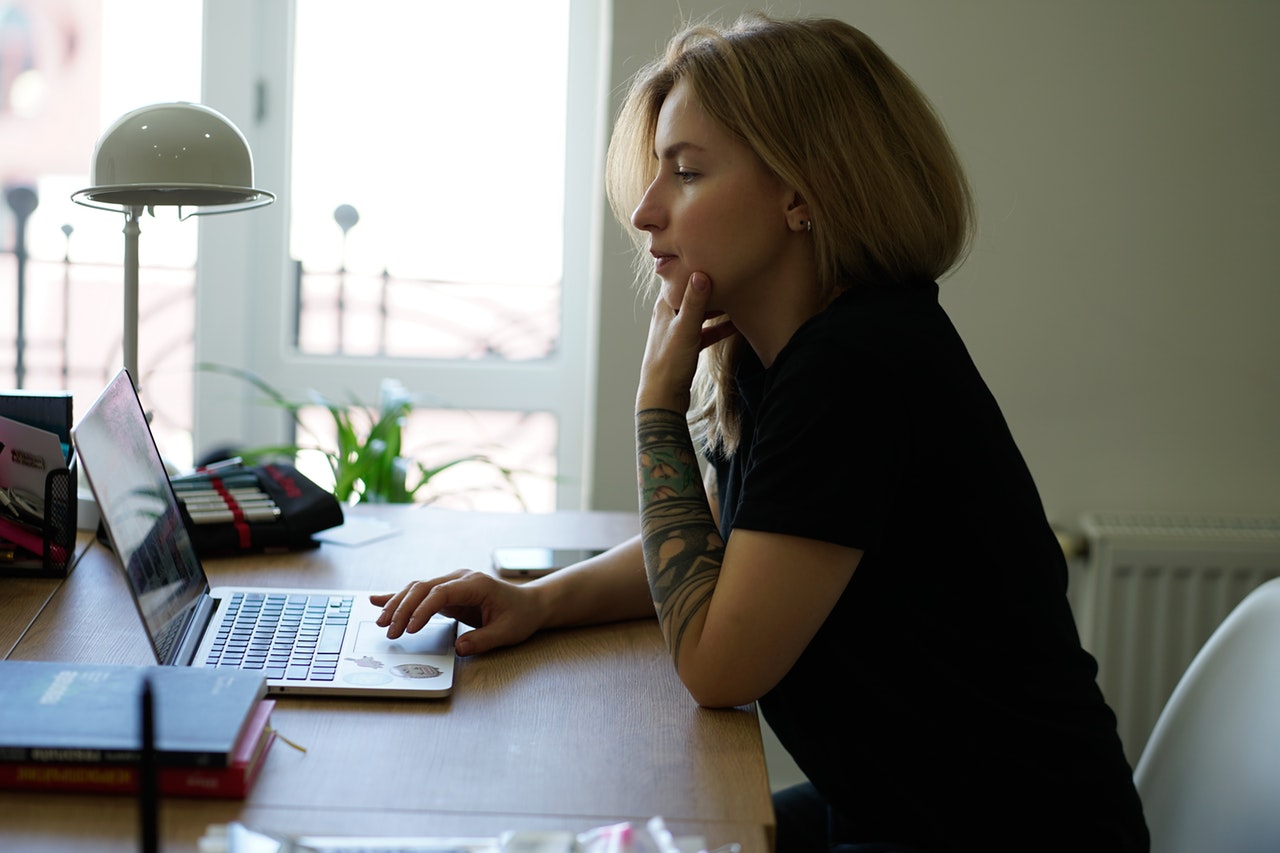 Source: pexels.com
Where to Begin
The first step to begin finding a therapist near you is to be honest with yourself about what your mental health-related challenges are. Are you seeking individual therapy, couples, family therapy, or services like marriage counseling and anger management? Perhaps you're looking for coping skills for managing anxiety, or maybe you want some expert advice on how to communicate better in your relationship. If you don't know what you're specifically looking for, but you just have a feeling something's off - that's okay too.
Today's therapists and clinical social workers combing years of experience working in their fields with many types of therapy. No matter what you're experiencing, writing it down before you start looking for a therapist or licensed clinical social worker to talk to will help ensure you get the most out of your sessions.
Finding a therapist or licensed clinical social worker that practices popular types of therapy like cognitive behavioral therapy can initially present some challenges. While starting therapy is a courageous act, you have to call on that same courage to take the steps needed to find a therapist that is a good match for you and the issues you are facing in order to begin your healing process. This is especially the case if you're having trouble functioning due to anxiety, depression, or other mental health issues.
Before you start searching for a therapist near you, first it's important to determine which kind of therapy is right for you. If the issues that you're having revolve around you and your family, you probably want to look for someone who specializes in family therapy like a marriage family therapist or licensed clinical social worker. If you're having relationship issues, you'll want to see a therapist who provides therapy for both individuals and couples like a marriage family therapist.
Marriage family therapists provide couples counseling and can work with couples, families, and individuals having relationship problems. People suffering with severe depression, anxiety, or bipolar disorder may want to consider seeing a clinical psychologist who can assist with inpatient and outpatient therapy. People with severe mental illness who require strict supervision and medication management may have both an inpatient and outpatient therapist upon discharge from a mental health facility or hospital.
The inpatient and outpatient therapists may work together to identify the best treatment plan and course of action for you to take. When you switch from an inpatient therapist to an outpatient therapist like a licensed clinical social worker -- you and your chosen therapist (like an art therapy specialist or your licensed clinical social worker) will establish a therapeutic relationship and work together to identify relationship problems and other issues that may be aggravating or causing issues with anxiety, depression, or other mental health issues.
The next thing to consider before you start to search for therapists is the wide range of therapists that are available to provide individual counseling, couples counseling, and resolve relationship problems. Take the steps to find the right therapist based on the research you've done so far. Finding the right therapist becomes easier when you know what kind of therapeutic relationship you're looking for. The last thing to consider when you're looking to establish this new therapeutic relationship is if you want to work with a traditional licensed clinical therapist in an in-person environment -- or if you'd prefer to work with a licensed clinical therapist online.
Online or Traditional Therapy?
When you're considering establishing a new therapeutic relationship with a licensed clinical therapist, location is often a critical factor. There are a wide variety of available types of therapy for individuals and couples to choose from. Some therapists also specialize in working with adolescents and teens. Mental health services are now available online which makes it easier for people with mental health issues like substance abuse, anger management, anxiety, depression, and other mental health concerns to get help online.
Both online and offline mental health professionals have the same goal in mind - to help people struggling with relationship issues, personal issues, and family conflict to learn new coping skills. According to the American Psychological Association, half of American households have a family member who has established a therapeutic relationship with a licensed therapist or clinical social worker for individual and couples therapy. Seeking professional help can be an excellent way to navigate life, resolve everyday relationship issues, build resilience, and reach your fullest potential.
You can get help for depression, anxiety, trauma, managing stress, parenting problems, relationship issues, and other topics in individual or group therapy. If you're simply looking for an unbiased listener, that specializes in helping people by providing general advice or working with adolescents -- that's great too. The important thing is that you find a professional partner and work together to identify issues that have caused negative consequences.
Licensed therapists on the BetterHelp.com platform have years of experience and over two-thousand hours of hands-on clinical practice in their relevant field of specialty. Besides considering what you'll address during the healing process of therapy, you should think about whether to see a therapist in your local area or online. The decision depends on your personality, how busy you are, your comfort level, and how much access you have to mental health services in your area. You can start pondering which option is right for you by asking yourself a few questions:
Are there therapists in your area who specialize in what you're looking for (for example, tools to help people struggling with anxiety, PTSD, major depression, childhood trauma, or sexual abuse)? Many people gravitate toward online therapy because it offers a network of licensed therapists and counselors who are experts in their fields, in cases where the same level of expertise isn't available nearby.
How far away would you have to drive to see your therapist? If you're struggling with anxiety, -- would you need to take time off of work to get to an appointment? Another reason some people choose online therapy is because of convenience. You may speak with a licensed therapist from the comfort and privacy of your own home (or wherever you have an internet connection).
Are you an extroverted person or a shy one? Certain people sometimes prefer a traditional therapy practice because they want to speak with someone face-to-face. Others, however, may not want to make themselves vulnerable with someone in-person, so they choose online therapy. Online therapy providers can help with anxiety, depression, and relationship issues for children, adolescents, and adults. Therapists online practice the same popular therapy modalities like cognitive behavioral therapy (CBT) as offline counselors and therapists.
Are you looking for a therapy provider who accepts insurance payments from major insurance providers like blue cross blue shield? Blue Cross is one of the major health insurance providers that offers access to both offline and online mental health services to it's plan members. If you're unsure if your provider offers a similar benefit to the Blue Cross Blue Shield mental health benefits, you can contact your provider or Blue Cross directly to learn more.
Clinical Psychologist (Psy. D, Ph.D) - deal with more severe mental health issues like severe anxiety, depression, bipolar disorders, and eating disorders.
Licensed Clinical Social Worker - A licensed social worker can provide therapeutic counseling services and resource and referral services for children, adolescents, and adults.
Marriage, Family Therapist (LMFT) - Can support individuals and couples with mental health issues and relationship issues as a family therapist, or marriage counselor.
Licensed Professional Counselor (LPC/LPCC) - Provide therapeutic counseling services for individuals and couples struggling with relationship issues and life challenges.
Types of therapist, find therapists
Brainstorming answers to all of these questions in advance will help you determine whether you should pursue in-person therapy or online therapy when it's time for you to find therapists. It's important to remember as you're reading this article, although it can get easy to be overwhelmed with many questions regarding the different types of therapists, these are all helpful questions to consider one at a time. These questions are all designed to get you the most effective support for you.
Budget
The cost of counseling through BetterHelp ranges from $40 to $70 per week (billed monthly). You can cancel your membership at any time for any reason. Typically, traditional therapy costs $150 to $250 for a single session. However, there are some face-to-face therapists who offer sliding scale therapy. This means that they will charge you what you can afford, based on your salary. Depending on where you live, it may be difficult to find a therapist who offers sliding scale therapy or one that accepts your health insurance plan. You should make sure to call the therapist's office to verify their prices, and ask if they offer sliding scale therapy.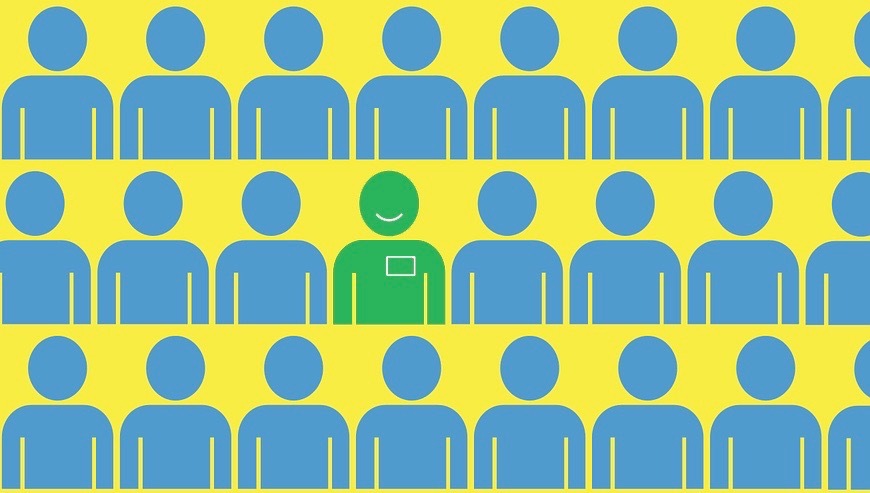 Source: pixabay.com
Traditional Therapy
You might like the idea of sitting in a therapist's office, meeting with them face-to-face and talking about your problems. Many people prefer to speak to someone in person when they're talking about vulnerable topics. You might be one of those people who benefit from eye contact. Some people prefer traditional therapy for that reason. They prefer to work with a therapist who they can see in-person and meet with every week. The benefit of meeting with a traditional therapist is you can read their body language.
You might be a hyper-verbal person and express emotions best by speaking to your counselor in person. For people who have anxiety, seeing a therapist in private practice can help them practice interpersonal skills. Many of us are in front of screens all day long and miss out on interacting with other human beings. There's something unique about being vulnerable in front of a physical human being. Although, for some people opening up and being transparent in front of their traditional therapist may not be easy. Whereas, they could be remarkably candid with an online therapist.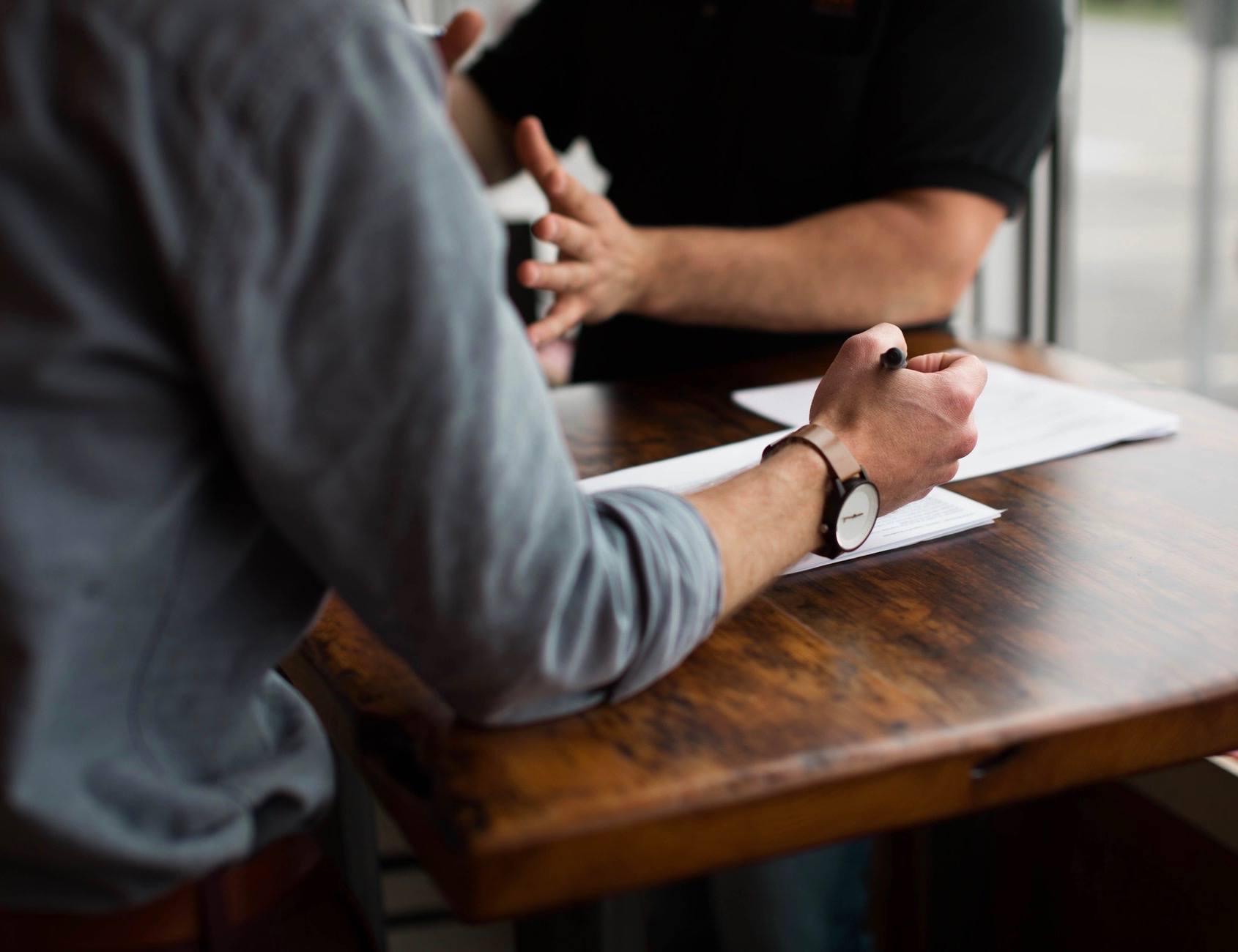 Source: unsplash.com
What Kind of Therapy is Right For Me?
There's no "right" form of therapy. There are several forms of therapy to choose from, and it's a matter of knowing what your individual needs are, and what you want to change in your mental health. You might want to work with a therapist who practices CBT (Cognitive Behavior Therapy). You can learn coping skills for anxiety and depression. You may be searching for a couple's counselor, someone who is trained in dealing with couples. You might be searching for someone who deals with those who have PTSD. That might be someone who practices trauma informed therapy or EMDR. It depends on your individual needs as opposed to what kind of therapy is "right," because there is no right therapy. Maybe you're seeking a child psychologist or a family therapist. Whatever your needs are, you can find them, it's just a matter of searching in the right places.
What Sort of Therapist is the Right Fit For Me?
You'll start to notice different credentials when you're looking for a therapist, whether it's a psychologist, who has a Ph.D. or PsyD, a counselor, a licensed marriage and family counselor, or other kinds of mental health professionals. It depends on what your individual needs are. Psychologists can diagnose mental health disorders or mental illnesses. Psychiatrists can both diagnose and treat mental illnesses with medications. It depends on what you're looking to get from a mental health professional as to whether you'd choose a psychiatrist or a psychologist or both.
Psychologists
A psychologist specializes in diagnosing and treating mental illnesses. They cannot prescribe medication, but they practice therapy and have a wide range of abilities, and different approaches they use to treat clients. They have thousands of hours of experience before they receive their doctorate and can treat patients or clients.
LPC
Licensed Professional Counselors have over 3,000 hours of experience, and they're certified to diagnose mental illnesses. Thought they don't have a doctorate, they are experts in their fields. They can provide excellent treatment for people who are struggling with mental health challenges.
Social Workers
A clinical social worker is similar to an LPC. They have diverse backgrounds, and they typically work in social service settings and managed care settings. Social workers help people function in particular environments, such as residential treatment facilities. A person who has an MSW (Masters in Social Work) can also have a private practice and treat clients.
Marriage and Family Counselors
A Licensed Marriage and Family Counselors (LMFT) specializes in helping couples and can also provide family therapy. Whether they're providing couple's therapy to help preserve marriages or strengthen loving partnerships, an LMFT can be a great support to couples and families.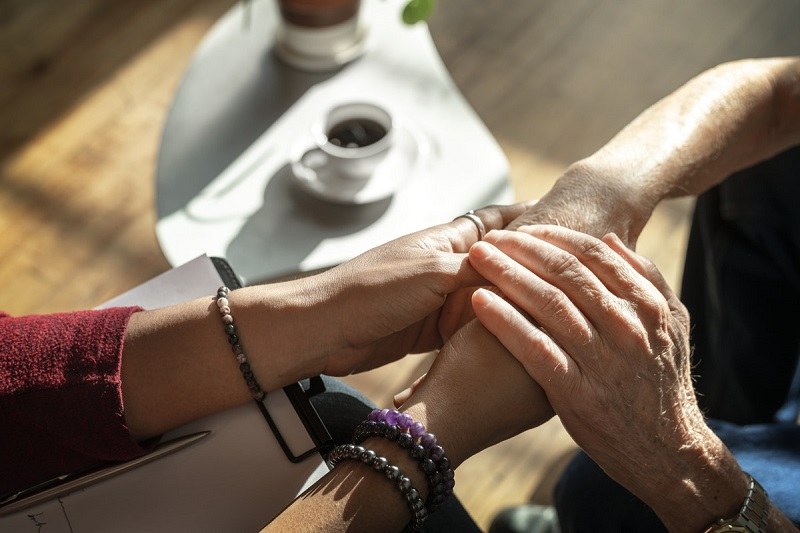 Source: rawpixel.com
Child Therapy or Adolescent Therapy
It can be challenging to find an excellent pediatric therapist. It can also be challenging to find someone competent who works with teens. However, there are great mental health providers out there who specialize in working with children and adolescents. You might want to start by asking your child's pediatrician for a referral to a therapist. After that, check with other parents who may have a lead to a good counselor. Then, you can search your insurance network to find one.
Important Steps in Finding a Therapist
Before you decide on your therapist, it's important to make sure they have credentials that provide them the ability to practice therapy. Make sure that they're licensed and that the certification comes from the APA (American Psychological Association). Whether you're working with an online therapist or someone in your local area, they must be licensed. Check out their credentials and reviews online. And make sure that they have good reviews.
Getting Specific in Your Search
Once you've narrowed down your list of therapist results, you want to make sure that they have the training to help you. If you want someone who specializes in anxiety, make sure they have that training. If you want a therapist who works with families, make sure they're a Licensed Marriage and Family Therapist (LMFT). Let's say you have Borderline Personality Disorder: you want to find a therapist who specializes in DBT (Dialectical Behavior Therapy). It's important to make sure you're getting the right therapist for the correct conditions.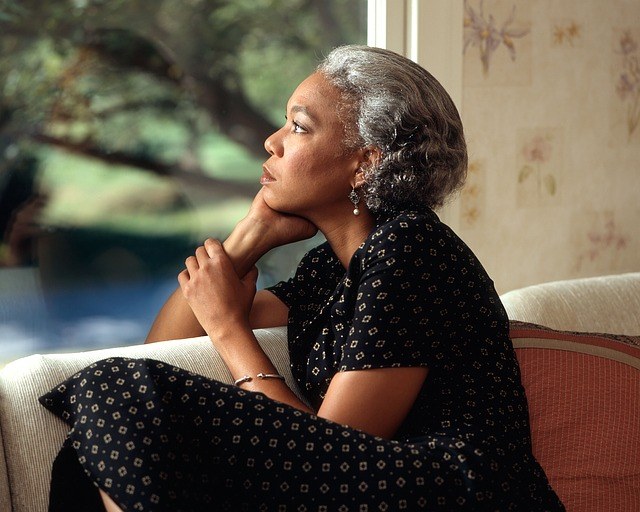 Source: pexels.com
Scheduling an Initial Session
When it comes to finding a therapist, you have to start with a first meeting. It's important to schedule the first session with a therapist before you decide if you're going to see them for a long time. But before you even do that, talk to them on the phone. Make sure you feel comfortable with them, and they have slots available regularly. Ask them if they accept your health insurance. It's important to know this up front. Get comfortable with their tone and who they are. You'll be talking with this person for the weeks to come, and you want to feel like you can open up to them.
What to Expect in the First Therapy Session
When you see a therapist for the first time, you'll get to talk about your problems, but you'll also get to know about who they are and determine what you'll be able to get from therapy. During the first session, you're getting to know the new therapist, and deciding whether you like them and feel like you can continue opening up to them. The first session is sort of like a first date. You don't know the person, and you're figuring out if you want to keep seeing them. Meeting with a therapist isn't romantic, but you will develop a long term partnership with them. They're going to be helping you with your mental health. That's why the first session is essential. You're deciding as to whether or not you're continuing with seeing them. In many ways, you're taking a risk. Therapy is an investment. You don't know what you're going to get out of it until longer down the line. They may provide you with homework after the first session if you choose to continue seeing them. That's a good sign.
Questions to Ask a New Therapist
Ask a potential therapist you're meeting for the first time about their training, license, and make sure that they have appropriate experience in the mental health field. You can ask what type of therapy they practice. You want to make sure they have relevant expertise in the area you want to get treatment in because otherwise, it's a waste of both of your times. If you need treatment for PTSD and you're seeing a therapist who doesn't treat survivors of trauma, that's not a good fit. You need to see a trauma-informed therapist or someone who is certified in EMDR.
Another thing to ask is how long you're expected to be in therapy, whether that's short-term or long term. That's an important question to ask. You need to manage your expectations as to how long the process will last.
Online Therapy
The benefit of online therapy is that there are many ways to communicate with your therapist. You can message them through text, talk to them on the phone or video chat with your counselor. You get to decide which kind of communication works best for you. Whereas with a traditional therapist, you are limited in how you speak with one another. Many therapists who work in private practice don't offer phone or Skype sessions. Online therapy allows people who are too busy, or people who struggle with certain issues like social anxiety, the ability to see a therapist in the comfort of their home or wherever is convenient for them.
People who live in remote areas and don't have access to many providers can also benefit from online therapy. BetterHelp's network of licensed therapists offer experts in hundreds of topics. Online treatment is growing in popularity, and since there are so many different providers to choose from, it's likely you'll find someone who meets your needs. Whether you're working with an individual therapist, a couple's counselor, or a family therapist you can get the right treatment for you. Read below for some reviews of BetterHelp therapists, from people experiencing a variety of life's challenges.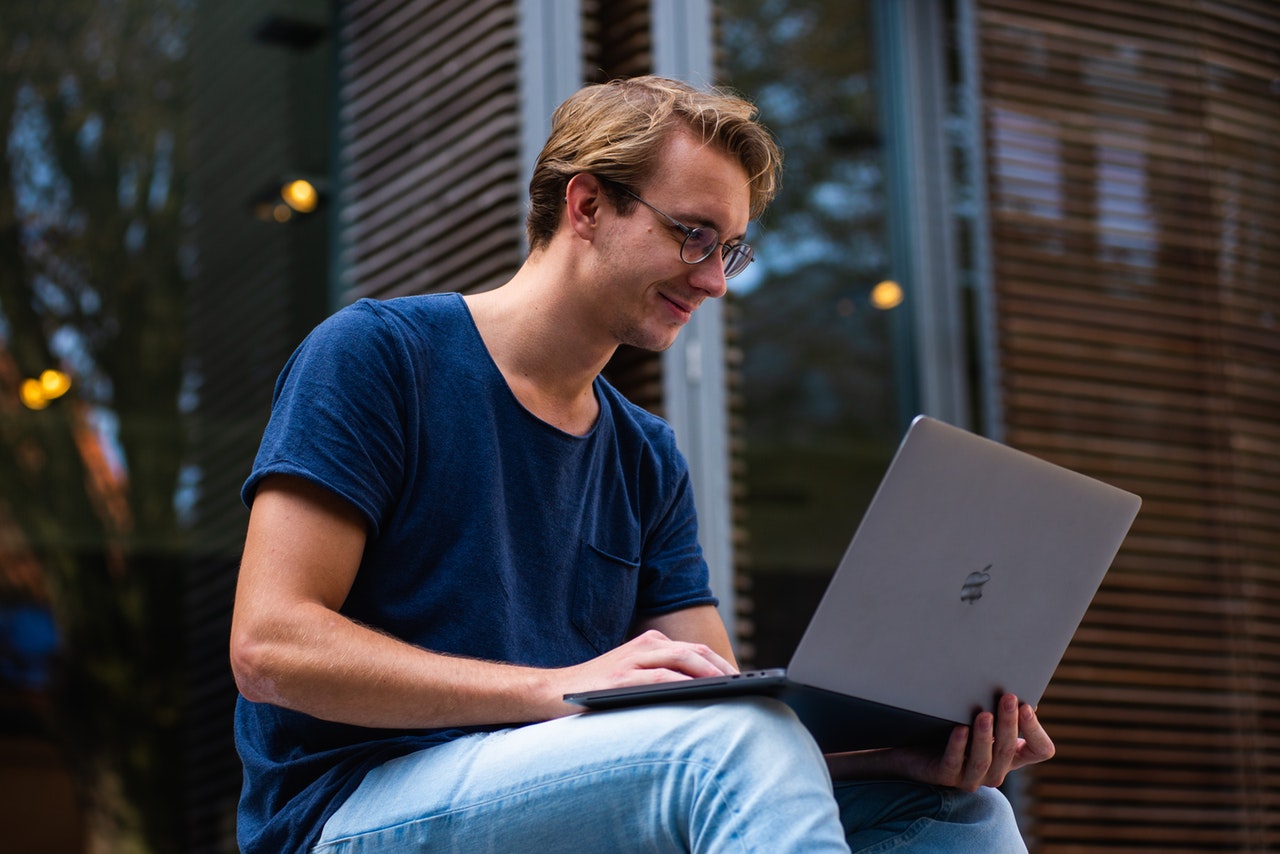 Source: pexels.com
Counselor Reviews
"Stephanie has been beyond amazing to work with. She is so supportive of you, it's absolutely incredible. She is always patient and offers amazing help, advice, and perspectives. Prior to Stephanie I had never done this type of service but ever since the beginning everything felt so comfortable and friendly. Words don't do this justice, and I am beyond thankful to be paired with Stephanie."

"Over the past several weeks Dr. Conrad has helped me dive into my personal conflicts and concerns in a way that I have always expected from therapists but never before received. There is a level of personality and respect that Dr. Conrad has given me that allows me to feel comfortable and trusting during our therapy sessions. She isn't only listening to my concerns, but it looks as though she is one step ahead, thinking of what we need to focus on and what will help motivate the outcome to gain the most positive personal result possible. I'm personally looking forward to continuing therapy with Dr. Conrad and growing in my explorations of self discovery."

Trying To Work With A Nearby Therapist
You may not know of any friends or family members who have been in therapy. Even though seeking counseling is quite common, many people prefer to keep it private and not to let others know they are doing it. In that case, you may not know anyone personally who you can ask for recommendations.
Although finding a local therapist can be a daunting task, with a few tips, you can search more efficiently and get the results you want.
Provider Lists for "Therapists Near Me"
A great place to start may be places where you can get a list of therapy providers in your local area. One place to begin is with national mental health organizations that have information on local counselors. Some of these include:
American Psychological Association
American Medical Association
Association for Behavioral and Cognitive Therapies
If you work for a company that has an Employee Assistance Program, you can get a therapy provider list from them. They may help with paying for a few sessions as well. Students can find lists at their college's student health center. Finally, your health insurance company will have a list of therapists you can choose if you want your insurance to pay for your treatment. Psychology Today is also a great resource.
Recommendations and Referrals
Although you might not be able to find any friends or family members who want to discuss therapists with you, you may know some professionals that can help. For instance, your primary care doctor likely knows therapists who might help you. A clergy member might recommend a therapist who honors their religious convictions.
How to Assess Possible Candidates
Before you grab a name from a list at random and set up your first appointment, look at each of the therapists on your list to sort out which might be the best fit. Some things to consider are their education, training, licensing, and years of practice.
However, this information can only get you so far. In order to find the therapist that suits your needs, issues, strengths, and personality the best, it is helpful to have information on the fields they specialize in and their treatment philosophy.
Practical matters are important, too. You need to find out about their office hours, how long sessions are, what fees they charge, and if they work with your insurance company.
If the therapist has an online presence, you can often find this information on their website. You can also call their office and ask. But, remember that you aren't in therapy yet. You're on a fact-gathering mission, so limit your questions to facts you need to know before you begin sessions.
Pros & Cons Of Trying To Work With A Nearby Therapist
Here's a list of potential pros and cons of working with someone nearby:
Pros:
Your therapist is physically close to you, which creates a sense of emotional security and can provide peace of mind knowing that you can receive the support you need from someone familiar with your situation... nearby.
You know your neighborhood, and it feels like you're continuing to become a part of your community. Seeing a therapist (or psychotherapist) whose office is close to you can make you feel a part of something larger than yourself.
Depending on the issue(s) and severity, some concerns are more appropriately addressed with a therapist in an office setting, near you. One example is if you are in crisis, or at risk of self-harm.
Cons:
It may sometimes be difficult to get to a therapist's office each week. We're all trying to cram a lot into our busy lives and therapy is another addition.
There are people who don't want others to know that they're in therapy. If you're going to a local therapist, you may risk the chance of running into someone you know.
Depending on the issue, being seen "in person" can be difficult. One example is if you have social anxiety disorder and it's hard for you to be around people.
Trying Out Therapists
No matter how much research you do, you won't know if a therapist is a right fit for you until you have a session with them. Consider the first few sessions as a trial run that you can continue if you're happy with the arrangement or move on if you're not. Be prepared to feel a bit uncomfortable if this is the first time you've shared your secrets with a therapist. Remember that you can change therapists if you don't feel the two of you are a good match.
Consider Online Therapy
If you're looking for therapists in your local area, you might have missed counselors who can meet with you wherever you are. Online therapists can talk to you in the comfort of your home. Licensed therapists at BetterHelp are available according to your schedule and can help you with any emotional or mental health concerns you have. Starting treatment is easy, and you won't have to wait for weeks to have your first session. And, if you don't click with a particular therapist, it's easy to switch to another counselor.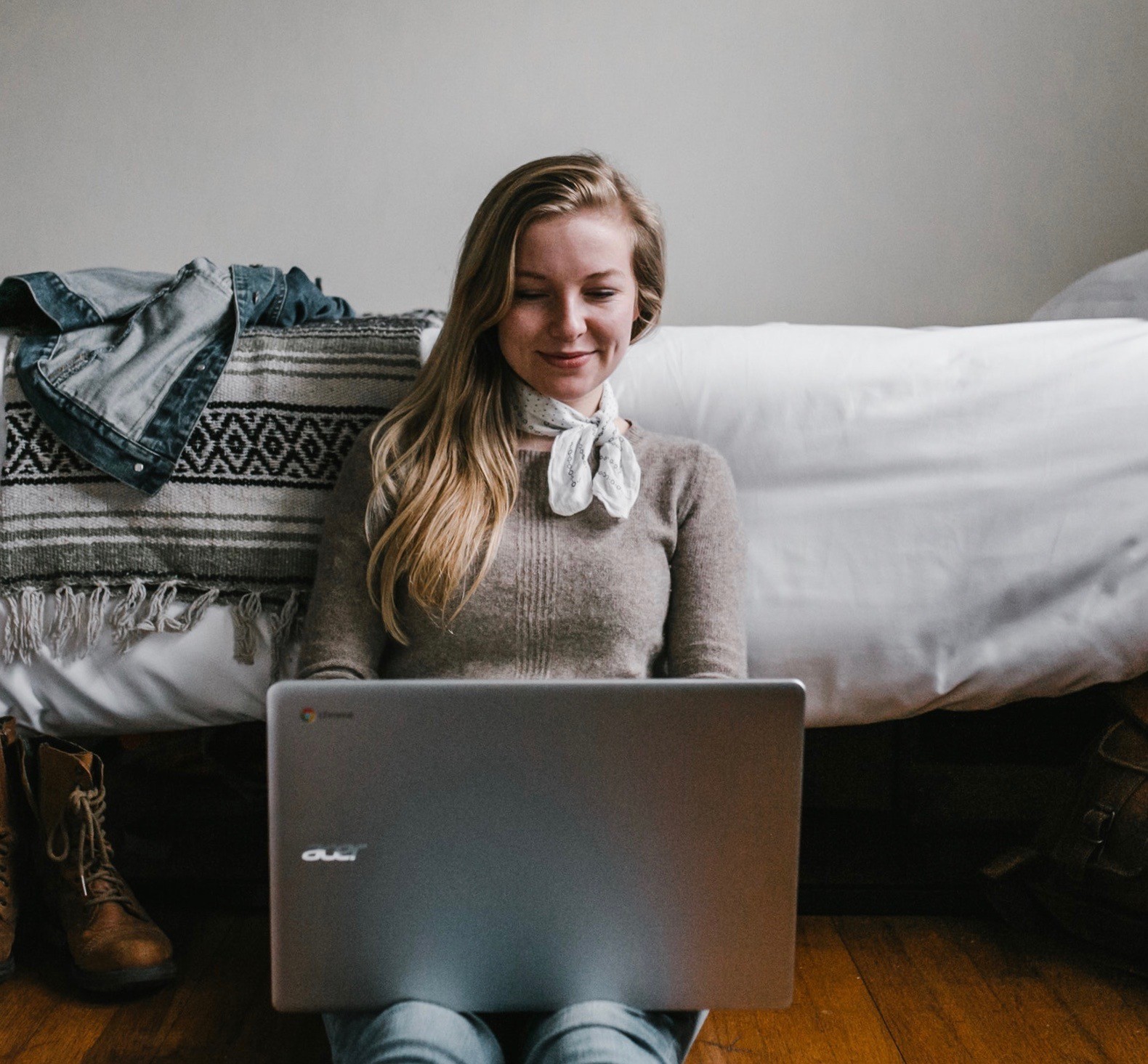 Don't Hesitate Too Long
Now that you know how to find a therapist, get connected with one right away. The best thing you can do is move forward while you're motivated to seek help. A truly fulfilling life is possible-all you need are the right tools. Take the first step today.
FAQs
What Are the 3 Types of Therapy?
Therapy is one of the effective methods through which mental health issues are death. Psychotherapy, or talk therapy, according to the American Psychiatric Association, is seen as a means of medical assistance through which People's mental illnesses and emotional difficulties are treated and overcome, respectively. It also assists with the elimination or controlling of debilitating symptoms purposely to enhance people's capability and increase their healing and well-being.
Psychotherapy is seen in three major types which include:
Cognitive Behavioral Therapy (CBT): CBT is one of the major types of therapy that assists people to identify and change the way they think and behave which are inimical or ineffective. CBT helps people replace these harmful behaviors and thoughts with more functional behaviors and accurate thoughts. With CBT, disorders such as anxiety, depression, PTSD, and eating disorders are treated.
Acceptance and Commitment Therapy (ACT): ACT is centered on the use of mindfulness and acceptance strategies with behavior change and Commitment strategies to boost someone's psychological flexibility. It helps people to gain full consciousness and shows then how they can adapt their behavior.
Dialectical Behavioral Therapy (DBT): DBT is primarily meant for those with suicidal thoughts and with a borderline personality disorder (BPD). It helps them deal to manage or deal with uncomfortable thoughts, behaviors, and feelings.
Is Therapy Worth the Money?
Yes, therapy is worth the specific amount you pay. This worth is defined by how effective and helpful therapy is to individuals who need it. Talk therapy is an effective way to teach people about their feelings, behavior, and thoughts, and possibly show them what things that trigger or cause their specific emotional issues and how they can cope or deal with them. In other words, most therapies are observed to be centered on how underlying emotional issues that may result in emotional distress are addressed.
What is the difference between a Psychologist and a Therapist?
With respect to how they perform a psychologist and a therapist perform their clinical work, obviously, there is little difference. The basic difference is in their education. Psychologists have a Ph.D. in psychology. They are taught in graduate school and equipped with an intensive knowledge of the evaluation and treatment of emotional and mental illnesses. Thereafter, they undergo an internship for two or three years to be trained in psychological theory, behavioral therapy, and treatment methods. Therapists have a Master's degree (at least) and quite a number of them are qualified to diagnose and treat mental conditions. However, therapists have not licensed to practice as medical doctors, in fact, they can't prescribe medications to their clients. Basically, their duty is to assist their clients to have a full understanding of their thoughts and feelings purposely to change and improve and develop their well-being or life skills.
Is Therapist a Doctor?
It's important to note that therapists are not doctors. For them to practice in the field of mental health, they have to be approved by their licensing boards. They are not licensed to recommend or order medications. However, they can refer their clients to for evaluation. Basically, they are meant to diagnose and develop a treatment plan.
Do You Need to be Referred to a Therapist?
Apparently, you don't need to be referred to a therapist. A therapist is someone you can contact and see on your own. Even if insurance is involved, your therapist is in the position to handle that not you. What you can do specifically is to call your insurance service provider and inquire about all you need to know.
What Type of Therapy is Best for Anxiety?
There are different therapy types that can help with the treatment of anxiety. Precisely, the best for anxiety are studied to be Cognitive behavioral therapy (CBT) and exposure therapy.
How do you know if you need a therapist?
On several occasions, you may feel down, stressed out, have trouble sleeping, or feeling irritable and all you could say is, "it will pass". Sometimes, it doesn't; it may become debilitating and affecting continuously your mental health which influences your daily activities. In this situation, it's important to know that you need someone to talk to. You may have to see your therapist to get a full understanding of your condition. Following are the red flags that will make you need if you need a therapist:
If you have mood swings or changes in behavior for more than two weeks (affecting your participation in activities)
If your symptoms are negatively affecting your work or interfering with your studies at school
If your relationship is affected by your mental state (serious emotional distress)
If your health is affected by anxiety and/or depression or other mental health issues causing fatigue and headaches.
If you are experiencing serious changes in your weight (a sign of a declined psychological well-being)
What should you Tell your First Visit to a Therapist?
Most times, a visit to a therapist for the very first time is basically all about getting to know each other and know how to make an effective treatment plan. During the first session, you should tell your therapist what brought you to therapy, what you feel to be wrong in your life, what are the symptoms of the issues you do experience, and some personal history of your life including your education, childhood, relationship, career, and current living situation.
Should I Go to a Therapist for Anxiety?
At different times, several individuals may experience stress and anxiety in their lives. Anxiety is a mental health issue that may interfere with your daily activities and when this occurs it's important to find a therapist. The following are red flags that indicate that you need to go to a therapist for anxiety:
When your worry which has continued for a long time is interrupting your life
When your anxiety is stopping you from expressing your opinions
When your worry results in exhaustion
When your anxiety makes you fail to perform your daily responsibilities or essential tasks
When your anxiety makes you feel isolated
When your anxiety leads to panic attacks
When you feel anxious physically
When your anxiety has lasted more than a few days or weeks
When you have anxiety in your relationship
When you sense that something is wrong.
How Often Should I Go to Therapy?
How often you should see your therapist is decided in the first session of therapy based on the information you provide your therapist with. If your situation comes with complexity, a weekly schedule may be recommended. It may also be from 1 to 3 sessions per week. Sometimes, if you have a financial challenge to pay for the sessions, your therapist may recommend 2 sessions monthly and not less in other not to extend the appropriate length of time.
Do I Need a Counselor or a Therapist?
Sometimes, you may find it confusing whether what you need is a therapist or a counselor. This is because both concept appear similar. However, they are completely different. You need a counselor when there are specific issues to be dealt with and when there is a need to address a particular problem in your life such as stress management and addiction. Through counseling, you'll be able to know how to learn the specific techniques that can help to cope with the areas of your problem or to avoid them. Counseling, most times, is of short term when compared with therapy.
On the other hand, therapy is long-term when compared with counseling and it deals with more sensitive situations. A therapist will help you to know the different ways you can manage your stress, understand your behavioral pattern, have good relationships, regulate your thoughts, and emotional responses. A therapist will help you to address how mental illnesses such as anxiety disorder, bipolar disorder, depression, and schizophrenia affect your daily life and how to understand them, manage the symptoms, and adhere to medical recommendations.
Do I Need a Psychologist or a Psychiatrist or Therapist?
Before you can decide if you need a psychologist, a psychiatrist, or a therapist, you need to know the responsibilities of each of them.
Psychologist: Psychologists are experts in psychology (doctoral degree in psychology). They pass through graduate school where they are equipped with sound knowledge in evaluating and treating mental and emotional disorders and also complete an internship for two to three years where they get advanced training in psychological theory, treatment methods, and behavioral therapy. If you need someone qualified to do psychotherapy and counseling, psychological testing, and offer treatment for a mental disorder, then find a psychologist. The focus of general psychologist is on a range of general psychology which has to do with issues that include providing group therapy, individual therapy, or marriage and family therapy.
Psychiatrist: A psychiatrist unlike a therapist and psychologist is a medical doctor whose specialization is in the prevention, diagnosis, and treatment of mental illness. A psychiatrist will help you monitor the effect of mental illness on other conditions including heart problems or hypertension, and also check how medicines affect your blood pressure, blood sugar, weight, sleep, and liver or kidney functioning. A psychiatrist is licensed to prescribe medications to treat mental disorders such as anxiety disorder, bipolar, ADHD, or depression and can also refer you to a counselor or other licensed clinical social worker.
Therapist: A therapist will help you improve your life, develop your emotional & cognitive skills, palliate mental illness symptoms, and equip you with techniques to cope with various issues.
Do Therapists Go to Therapy?
Yes, therapists go to therapy. Dealing with people's problems is not an easy task. Therapists also have their own personal challenges which they are unable to handle themselves unless they discuss them with someone else. Therapists usually go to therapy when they experience problems with their everyday lives (work burden, stress, grief, anger, and worry), emotional burden, isolation, and handling difficult clients.
Will a Therapist Tell you your Diagnosis?
Diagnosis in therapy is seen to come with its own risk as it does stick with people even if clients were misdiagnosed. In other words, sometimes, diagnoses may change over time and become inaccurate. Based on the fact that diagnoses may be misunderstood by clients who have no in-depth knowledge in the mental health profession, the therapist may decide to hide it from them. However, despite the fact that diagnosis can be difficult for both therapists and clients, it is also important to know that knowing about your diagnosis is your right.
What Type of Doctor is a Therapist?
Most times, a therapist is not a medical doctor who has a degree in medicine (trained to treat physical health challenges) but a licensed psychotherapist with a master's degree in mental health counseling. Sometimes, therapists may be informally called a doctor, but in the real sense of it, without M.D, they are not "doctors" because they cannot prescribe medication.
How much does it cost to talk to a therapist?
Before you decide to search for a therapist, you are expected to know how much talking to one costs. The cost of talking to a therapist may vary by state or area of the country. The average price range is from $64 to $250 per hour or more. In popular cities, you may be charged from $100 to $200 per session.
Why is Therapy So Expensive?
Although there are available free and cost-effective therapies, on normal ground, therapy can be expensive. Sometimes, several therapists with let you know that their hourly or weekly pay is between $75 and $250, and that insurance is also unacceptable. The following factors may be responsible for the expensive rates of therapeutic treatments:
Their educational qualifications and sound training in different specialties and treatment modalities as well as the maintenance fees of licenses (to have their rights reserved).
Consideration of work related to a client's therapy but does not happen within the treatment session such as extensive studies on effective treatment methods, consultation of peers or healthcare providers, and so on.
The overhead costs therapists are subjected to which relate to running the practice of therapy. These may include memberships to professional organizations, marketing costs of building, maintenance of a website, pricey academic articles, and books.
Many therapists don't have an interest in working with insurance companies but prefer to pay out-of-pocket in order to privatize their mental health diagnosis.
Quite a number of mental health professionals are both therapists and business owners within their office spaces. Being a solo practitioner within the office space handling different responsibilities such as being an administrator, manager, biller, receptionist, etc will only make your service more cost than other therapists
Which is Better a Psychologist or Therapist?
Both a psychologist and a therapist are licensed, clinicians. The specialties of a clinical psychologist include talk therapy and behavioral therapy. The focus of general psychologists is on a range of general psychology which has to do with issues that include providing group therapy, individual therapy, or marriage and family therapy. A therapist is observed as a general term for professionals trained to offer treatments and to improve People's well-being. Potential therapists can include licensed marriage counselors, psychoanalysts, life coaches, and social workers. Best therapists are seen to be exceptional in relation to education, professional credentials, and licensing. The better one will be decided by your preference and the situations involved.
Does Insurance Cover Rehab for Depression?
Although several individuals may think that insurance does not cover depression treatment, there exist quite a number of depression rehab centers that accept insurance to cover the treatment of depression. Incredibly, the depression rehab centers that take insurance have increased since the approval of the parity Act of 2008.
---
Previous Article
What Is It Like To See A Counselor For Focus Therapy?
---
Next Article
Can I Afford To Go To Therapy? How Much Does Therapy Cost?
---
The information on this page is not intended to be a substitution for diagnosis, treatment, or informed professional advice. You should not take any action or avoid taking any action without consulting with a qualified mental health professional. For more information, please read our
terms of use.