If you've been wondering how to connect with a therapist or counseling psychologist, this is a sign that you are ready to seek professional help for resolving new or existing mental health challenges like depression and anxiety. When you decide to find therapists for support or marriage counseling, you've taken critical steps toward improving your mental health — even if it's just by making a phone call to speak to a psychologist. And that deserves recognition. Read on to explore connecting with a therapist, the different kinds of therapists, and the many options, including online therapy, that are available to you in the mental health space.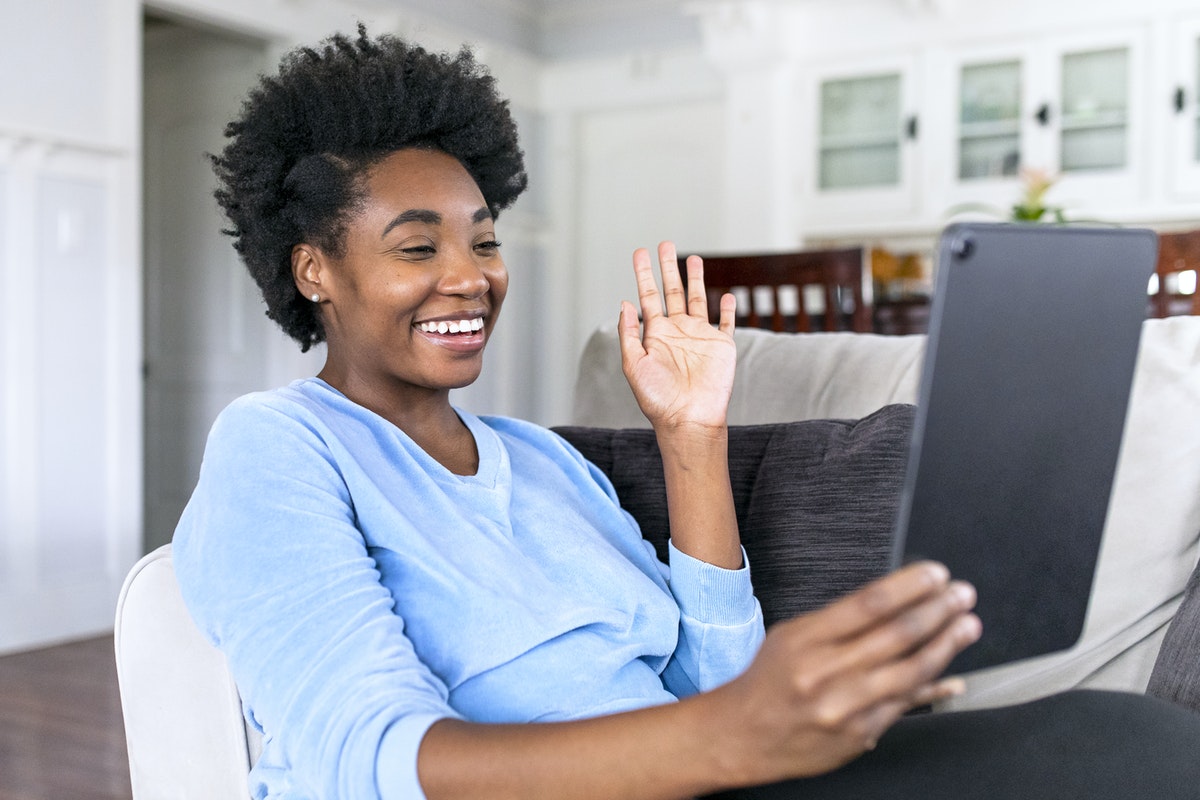 First Steps
If you do not know what you are specifically looking for in a therapist or in therapy, that's okay. You can talk through random feelings, situations, and behaviors in therapy or you can work through specific relationships and partner difficulties. Our thoughts create our world, and in fact, you can learn a lot about different symptoms of specific disorders or a diagnosis that may provide insight into your well-being.
The last thing to consider when you're looking to establish this new therapeutic relationship for professional help or treatment is if you want to work with a therapist in an in-person environment or if you'd prefer to work with a therapist online.
When you're considering establishing a new relationship with a licensed clinical therapist, therapists, or counselors, location is often a critical factor. Mental health services are now available online, making it easier for people to find a therapist to help with mental health challenges like substance use disorder, anger management, anxiety, depression, and other mental health concerns.
Both online and offline mental health professionals have the same goal in mind — to help people struggling with relationship issues, personal issues, and family conflict to learn new coping skills. You can get help for depression, anxiety, trauma, managing stress, parenting problems, relationship issues, and other topics in both online and offline individual or group therapy.
That being said, for some people opening up and being transparent in front of their traditional therapist may not be easy while they could more easily be candid with an online therapist. Online therapy also allows different modes of communication such as phone calls and messaging, which can be a great benefit for those who either don't have the time for a traditional in-person session or who struggle with in-person interactions.
Licensed therapists on the BetterHelp platform have years of experience and over 2,000 hours of hands-on clinical practice in their relevant field of specialty. Besides considering what you'll address during the healing process of therapy, you should think about whether to see a therapist or counselor in your local area or online. The decision depends on your personality, how busy you are, and your comfort level.
Questions To Ask Yourself When Searching
Brainstorming answers to all of these questions in advance will help you determine whether you should pursue in-person therapy or online therapy when it's time for you to find a therapist. It's important to remember as you're reading this article, although it can get easy to be overwhelmed with many questions regarding the different types of therapists, these are all helpful questions to consider one at a time. These questions are all designed to get the most effective support for you.
What Do The Credentials Stand For?
Clinical Psychologist (Psy. D, Ph.D.) - deal with more severe mental health issues like severe anxiety, depression, bipolar disorders, and eating disorders.

Licensed Clinical Social Worker - A licensed social worker can provide therapeutic counseling services and resource and referral services for children, adolescents, and adults.

Marriage, Family Therapist (LMFT) - Can support individuals and couples with mental health issues and relationship issues as a family

therapist

, or marriage counselor.

Licensed Professional Counselor (LPC/LPCC) - Provide therapeutic counseling services for individuals and couples struggling with relationship issues and life challenges.
Types Of Therapists
Who Is The Right Fit?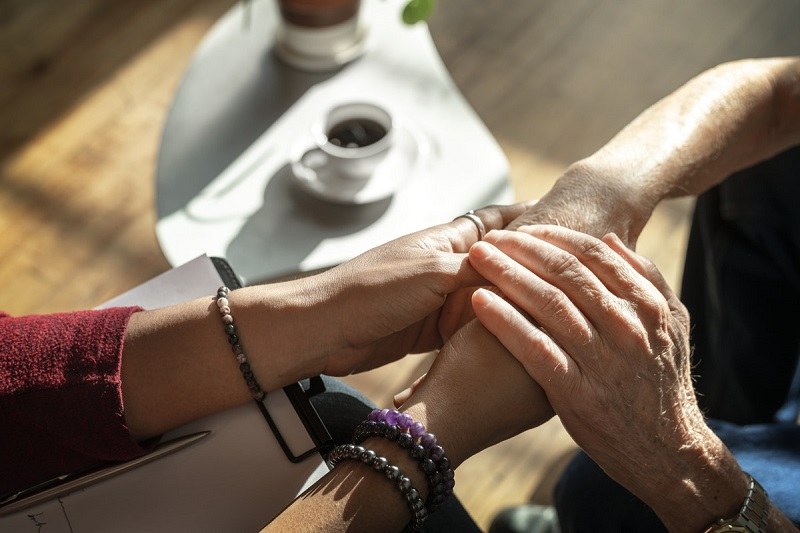 Psychologists
A psychologist specializes in diagnosing and treating mental illnesses. They cannot prescribe medication, but they practice therapy and have a wide range of abilities, and different approaches they use to treat clients. They have thousands of hours of experience before they receive their doctorate and can treat patients or clients.
Licensed Professional Counselors
Licensed Professional Counselors have over 3,000 hours of experience, and they're certified to diagnose mental illnesses. Though they don't have a doctorate, they are experts in their fields. They can provide excellent treatment for people who are struggling with mental health challenges.
Social Workers
A clinical social worker is similar to an LPC. They have diverse backgrounds, and they typically work in social service settings and managed care settings. Social workers help people function in particular environments, such as residential treatment facilities. A person who has an MSW (Masters in Social Work) can also have a private practice and treat clients.
Important Steps
Before you decide on your therapist, it's important to make sure they have credentials that provide them the ability to practice therapy. Make sure that they're licensed and that the certification comes from the APA (American Psychological Association). Whether you're working with an online therapist or someone in your local area, they must be licensed. Check out their credentials and reviews online. And make sure that they have good reviews.
Be Specific In Your Search
Once you've narrowed down your list of therapist results, you want to make sure that they have the training to help you. If you want someone who specializes in anxiety, make sure they have that training. If you want a therapist or counselor who works with families, make sure they've Licensed Marriage and Family therapists (LMFT). Let's say you have Borderline Personality Disorder: you want to find a therapist who specializes in DBT (Dialectical Behavior Therapy). It's important to make sure you're getting the right therapist for the correct conditions.
Schedule An Initial Session
Another thing to ask is how long you're expected to be in therapy, whether that's short-term or long-term. That's an important question to ask. You need to manage your expectations as to how long the process will last.
The benefit of online therapy is that there are many ways to communicate with your therapist. You can message them through text, talk to them on the phone, or video chat with your counselor. You get to decide which kind of communication works best for you. Whereas with a traditional therapist, you are limited in how you speak with one another. Many therapists who work in private practice don't offer phone or Skype sessions. Online therapy allows people who are too busy or people who struggle with certain issues like social anxiety, the ability to see a therapist in the comfort of their home or wherever is convenient for them.
BetterHelp's network of licensed therapists offers experts on hundreds of topics. Online treatment is growing in popularity, and since there are so many different providers to choose from, you'll likely find someone who meets your needs. Whether you're working with an individual therapist, a couple's counselor, or a family therapist you can get the right treatment for yourself. Read below for some reviews of BetterHelp therapists, from people experiencing a variety of life's challenges.
BetterHelp Reviews

Conclusion
Now that you know how to find a therapist, get connected with the best one for you nearby right away. The best thing you can do is move forward with therapy while you're motivated to seek help. A truly fulfilling life is possible - all you need are the right tools. Take the first step to get started in therapy today.
Frequently Asked Questions (FAQs)
How do I find the right therapist for me?
In order to find the right therapist and mental health care for you is to be honest with yourself about what your mental-health related challenges are. With as much detailed information as possible. If you are not sure what you are looking for- that is completely okay. No matter what you may be experiencing, writing it down will help you understand what you are looking for whether that is a therapist with a master's degree, a counselor, or licensing clinical social worker.
The other question to ask yourself is if you are looking for online therapy or traditional therapy. Location is a critical factor in this decision. While some prefer to sit across from their counselor and others prefer to partake in therapy from the privacy of their own home, both options are available to you. Most therapists will have a Bachelor's Degree or a Master's Degree in Psychology, although their specialities might range from grief counseling, family counseling, career counseling, or specializing in addictions.
How much does it cost to ask a therapist?
Cost per session depends on the type of therapist you are seeking, the number of sessions you have, whether it is through a service or a private practice, and whether or not it is covered by insurance. If cost is an issue, potential therapists may work with you to determine how they can help given your financial situation. There are also support groups and group therapy sessions that offer very similar benefits to individual sessions but for a traditionally lesser price. Part of the journey of finding a therapist is asking about the cost and number associated with care. There is often a difference state to state, and resources can change (such as a play therapist, a therapist specializing in gender and sexuality, a therapist with experience in addiction, a crisis counselor, an LCSW therapist, a BC-TMH (Board Certified-TeleMental Health Provider), National Certified Counselor (NCC), and the overall the quality of care).
Is getting a therapist worth it?
Getting a good therapist to help you gain the tools necessary to process difficult life events or trauma has been proven successful for millions of people around the world; however, the cost/benefit analysis is a very personal decision that one needs to make. Say you just moved to a new city or just lost a loved one, potential therapists can help you navigate these changes and deal with the influx of emotions in a healthy and sustainable way. You can use this fear you feel about the change in a productive way by working through it with a professional.
Whether that be in Tupelo or North Mississippi, or anywhere else in the world, therapy should be a journey filled with compassion, growth, and changing lives to work towards goals.