How Do I Find A Therapist or Therapists Near Me?
Updated June 28, 2019
Reviewer Rashonda Douthit , LCSW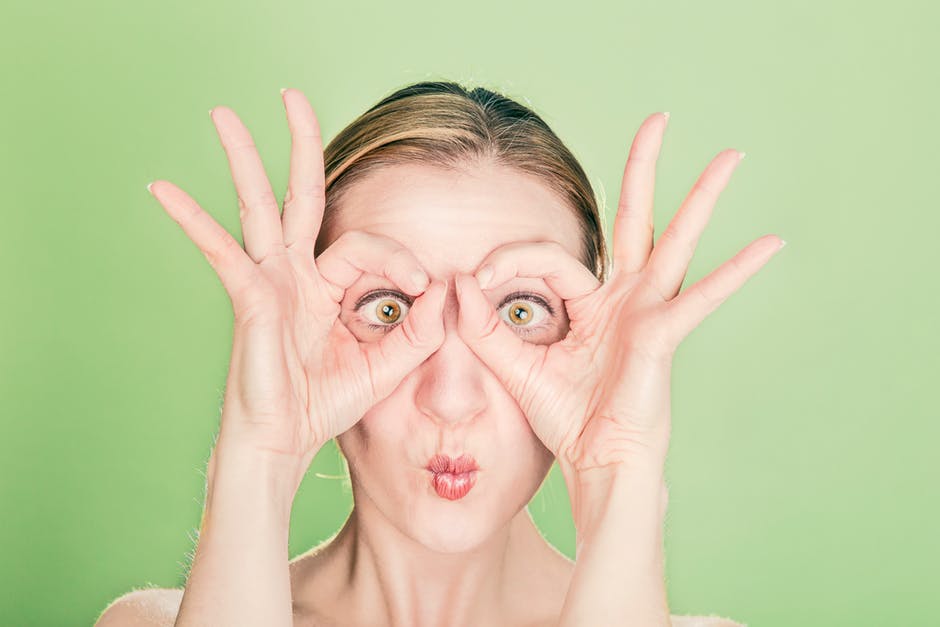 Source: pexels.com
Looking for answers to the question "How do I find a therapist near me?" is a sign that you are willing to entertain the idea of getting professional help. It shows that you think you may benefit from receiving an objective perspective on the challenges you may be facing. Beyond that, it shows you're ready to take the first steps toward improving your mental health. And that is a wonderful thing!
Finding a therapist can present some challenges. While starting therapy is a courageous act, you have to call on that same courage to take the steps needed to find a therapist that is a good match for you and the issues you may be facing.
Before you start searching for a therapist near you, first it's important to determine which kind of therapy is right for you. Do you want to work with a traditional therapist or an online therapist.
Online or Traditional Therapy?
Seeing a therapist or counselor can help with your mental health. You can get help for depression, anxiety, trauma, managing stress, parenting problems, and relationship issues. These are a few of the things you might talk about with a therapist. Next, you want you think about whether to see a therapist in your local area or online. The decision is difficult, do you work with an online therapist or a traditional one. It depends on your personality, how busy you are, your comfort level, and how much access you have to mental health services in your area. You can start pondering which option is right for you by asking yourself a few questions. Are you an extroverted person or a shy one? People who are introverted sometimes gravitate toward online therapy, because they feel safe writing their feelings rather than speaking them. However, you don't just text your emotions through online treatment. You have the option of video chatting with your therapist, and that can be exciting for someone who is extroverted and feels understood when they articulate their emotions through speaking.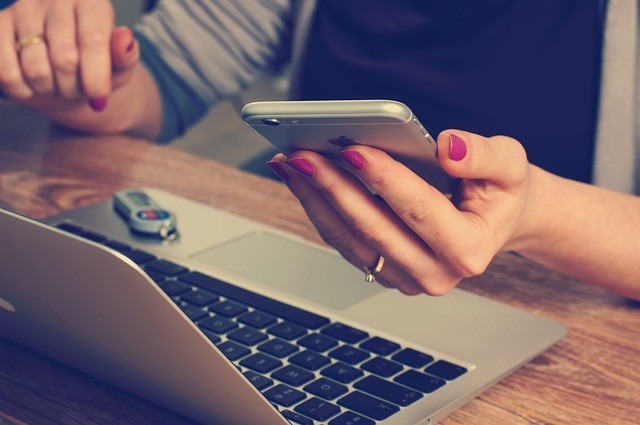 Budget
Another crucial factor in the process is your budget. How much can you afford to pay for therapy? Traditional therapy can be expensive, especially if you don't have health insurance. Sessions with a therapist can start at over $200 a meeting. Whereas, online therapy is affordable and flexible with your schedule.
Another thing to consider is how busy you are. You might benefit from online therapy if you are an active person and can't seem to make it into a therapist's office every week. Online therapy can take place wherever there's a reliable internet connection. You can chat with your therapist in the privacy of a space where you feel safe and comfortable. We're going to compare the two kinds of treatment below and see which one works best for your needs.
Traditional Therapy
You might like the idea of sitting in a therapist's office, meeting with them face-to-face and talking about your problems. Many people prefer to speak to someone in person when they're talking about vulnerable topics. You might be one of those people who benefit from eye contact. Some people prefer traditional therapy for that reason. They prefer to work with a therapist who they can see in-person and meet with every week. The benefit of meeting with a traditional therapist is you can read their body language. You might be a hyper-verbal person and express emotions best by speaking to your counselor in person. For people who have anxiety, seeing a therapist in private practice can help them practice interpersonal skills. Many of us are in front of screens all day long and miss out on interacting with other human beings. There's something unique about being vulnerable in front of a physical human being. Although, for some people opening up and being transparent in front of their traditional therapist may not be easy. Whereas, they could be remarkably candid with an online therapist.
What Kind of Therapy is Right For Me?
There's no "right" form of therapy. There are several forms of therapy to choose from, and it's a matter of knowing what your individual needs are, and what you want to change in your mental health. You might want to work with a therapist who practices CBT (Cognitive Behavior Therapy). You can learn coping skills for anxiety and depression. You may be searching for a couple's counselor, someone who is trained in dealing with couples. You might be searching for someone who deals with those who have PTSD. That might be someone who practices trauma informed therapy or EMDR. It depends on your individual needs as opposed to what kind of therapy is "right," because there is no right therapy. Maybe you're seeking a child psychologist or a family therapist. Whatever your needs are, you can find them it's just a matter of searching in the right places.
What Sort of Therapist is the Right Fit For Me?
You'll start to notice different credentials when you're looking for a therapist, whether it's a psychologist, who has a Ph.D. or PsyD, a counselor, a licensed marriage and family counselor or other kinds of mental health professionals. It depends on what your individual needs are. Psychologists can diagnose mental health disorders or mental illnesses. Psychiatrists can both diagnose and treat mental illnesses with medications. It depends on what you're looking to get from a mental health professional as to whether you'd choose a psychiatrist or a psychologist or both.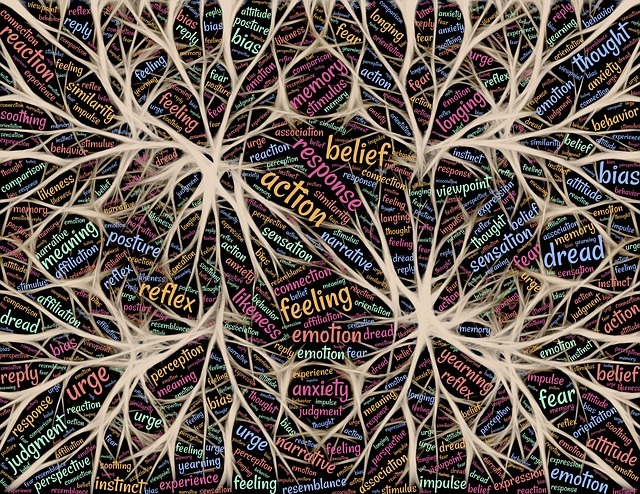 Psychologists
A psychologist specializes in diagnosing and treating mental illnesses. They cannot prescribe medication, but they practice therapy and have a wide range of abilities, and different approaches they use to treat clients. They have thousands of hours of experience before they receive their doctorate and can treat patients or clients.
LPC
Licensed Professional Counselors has over 3000 hours of experience, and they're certified to diagnose mental illnesses. Thought they don't have a doctorate, they are experts in their field. They can provide excellent treatment for people who are struggling with mental health challenges.
Social Workers
A clinical social worker is similar to an LPC. They have diverse backgrounds, and they typically work in social service settings and managed care settings. Social workers help people function in particular environments, such as residential treatment facilities. A person who has an MSW (Masters in Social Work) can also have a private practice and treat clients.
Marriage and Family Counselors
A Licensed Marriage and Family Counselors (LMFT) specializes in helping couples or can also provide family therapy. They help couples and families make it through extremely challenging times. Whether they're providing couple's therapy to help preserve marriages or maintain the two people separate peacefully, an LMFT can be a great support to couples.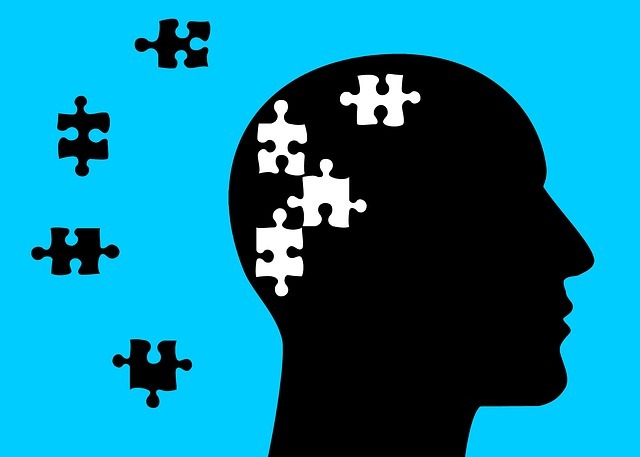 Child Therapy or Adolescent Therapy
It can be challenging to find an excellent pediatric therapist. It can also be challenging to find someone competent who works with teens. However, there are great mental health providers out there who specialize in working with children and adolescents. You might want to start by asking your child's pediatrician for a referral to a therapist. After that, check with other parents who may have a lead to a good counselor. Then, you can search your insurance network to find one.
How Do I Find a Therapist Who's Right For Me?
Before you decide on your therapist, it's important to make sure they have credentials that provide them the ability to practice therapy. Make sure that they're licensed and that the certification comes from the APA (American Psychological Association). Whether you're working with an online therapist or someone in your local area, they must be licensed. Check out their reviews online. And make sure that they have good reviews.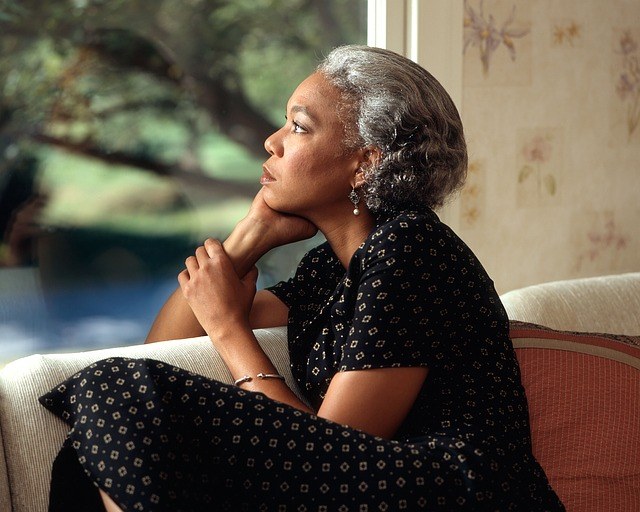 Getting Specific on Your Search
Once you've narrowed down your list of therapist results, you want to make sure that they have the training to help you. If you want someone who specializes in anxiety, make sure they have that training. If you want a therapist who works with families, make sure they're a Licensed Marriage and Family Therapist (LMFT). Let's say you have Borderline Personality Disorder, you want to find a therapist who specializes in DBT (Dialectical Behavior Therapy). It's important to make sure you're getting the right therapist for the correct conditions.
Scheduling an Initial Session
When it comes to finding a therapist, you have to start with a first meeting. It's important to schedule the first session with a therapist before you decide if you're going to see them for a long time. But before you even do that, talk to them on the phone. Make sure you feel comfortable with them, and they have slots available regularly. Ask them if they accept your health insurance. It's important to know this up front. Get comfortable with their tone and who they are. You'll be talking with this person for the weeks to come, and you want to feel like you can open up to them.
What to Expect in the First Therapy Session
When you see a therapist for the first time, you'll get to talk about your problems, but you'll also get to know about who they are and determine what you'll be able to get from therapy. During the first session, you're getting to know the new therapist, and deciding whether you like them and feel like you can continue opening up to them. The first session is sort of like a first date. You don't know the person, and you're figuring out if you want to keep seeing them. Meeting with a therapist isn't romantic, but you will develop a long term partnership with them. They're going to be helping you with your mental health. That's why the first session is essential. You're deciding as to whether or not you're continuing with seeing them. In many ways, you're taking a risk. Therapy is an investment. You don't know what you're going to get out of it until longer down the line. They may provide you with homework after the first session if you choose to continue seeing them. That's a good sign.
Questions to Ask a New Therapist
Ask a potential therapist you're meeting for the first time about their training, license, and make sure that they have appropriate experience in the mental health field. You can ask what type of therapy they practice. You want to make sure they have relevant expertise in the area you want to get treatment in because otherwise, it's a waste of both of your times. If you need treatment for PTSD and you're seeing a therapist who doesn't treat survivors of trauma, that's not a good fit. You need to see a trauma-informed therapist or someone who is certified in EMDR.
Another thing to ask is how long you're expected to be in therapy, whether that's short-term or long term. That's an important question to ask. You need to manage your expectations as to how long the process will last.
Online Therapy
The benefit of online therapy is that there are many ways to communicate with your therapist. You can message them through text, talk to them on the phone or video chat with your counselor. You get to decide which kind of communication works best for you. Whereas with a traditional therapist, you are limited in how you speak with one another. Many therapists who work in private practice don't offer phone or Skype sessions. If that's not an option, they're limiting a communication option for their clients. Online therapy allows people with severe social anxiety the ability to see a therapist in the comfort of their home or wherever is convenient for them. People who struggle with panic attacks and agoraphobia can benefit from using online therapy. They can connect with a therapist in the privacy of their home or wherever they feel comfortable. People who are fearful of driving, such as someone who has been in a car accident and struggled with PTSD, can benefit from seeing an online therapist. There are so many reasons to try online therapy. People who live in remote areas and don't have access to many providers can benefit from online therapy. Some people believe that online therapy isn't for them, and once they try it change their minds. Online treatment is growing in popularity, and there are so many different providers to choose from, and it's likely you'll find someone who meets your needs. Whether you're working with an individual therapist, a couple's counselor or a family therapist you can get the right treatment for you.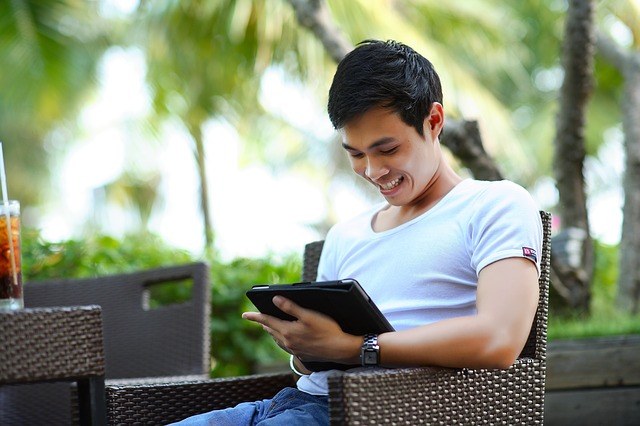 Trying To Work With A Nearby Therapist
You may not know of any friends or family members who have been in therapy. Even though seeking counseling is quite common, many people prefer to keep it private and not to let others know they are doing it. In that case, you may not know anyone personally who you can ask for recommendations.
Your local community mental health center may be an option. However, first appointments are often booked several weeks in advance. You may be put on a waiting list.
If you live in a rural area, you may have trouble finding more than a handful of therapists to consider. If you are in or near a city, you are likely to have many more options.
If you are looking for a therapist who has a specific type of training or specialty, it may be hard to find someone near you, even if you do live in a city.
Although finding a local therapist can be a daunting task, with a few tips, you can search more efficiently and get the results you want.
If you live in a rural area, you may have trouble finding more than a handful of therapists to consider. If you are in or near a city, you are likely to have many more options.
If you are looking for a therapist who has a specific type of training or specialty, it may be hard to find someone near you, even if you do live in a city.
Although finding a local therapist can be a daunting task, with a few tips, you can search more efficiently and get the results you want.
Provider Lists for "Therapists Near Me."
A great place to start may be places where you can get a list of therapy providers in your local area. One place to begin is with national mental health organizations that have information on local counselors. Some of these include:
American Psychological Association
American Medical Association
Association for Behavioral and Cognitive Therapies
If you work for a company that has an Employee Assistance Program, you can get a therapy provider list from them. They may help with paying for a few sessions as well. Students can find lists at their college's student health center. Finally, your health insurance company will have a list of therapists you can choose if you want your insurance to pay for your treatment. Psychology Today is also a great resource (www.psychologytoday.com).
Recommendations and Referrals
Although you might not be able to find any friends or family members who want to discuss therapists with you, you may know some professionals that can help. For instance, your primary care doctor likely knows therapists who might help you. A clergy member might recommend a therapist who honors their religious convictions.
How to Assess Possible Candidates
Before you grab a name from a list at random and set up your first appointment, look at each of the therapists on your list to sort out which might be the best fit. Some things to consider are their education, training, licensing and years of practice.
However, this information can only get you so far. In order to find the therapist that suits your needs, issues, strengths, and personality the best, it is helpful to have information on the fields they specialize in and their treatment philosophy.
Practical matters are important, too. You need to find out about their office hours, how long sessions are, what fees they charge, and if they work with your insurance company.
If the therapist has an online presence, you can often find this information on their website. You can also call their office and ask. But, remember that you aren't in therapy yet. You're on a fact-gathering mission, so limit your questions to facts you need to know before you begin sessions.
Tips for Finding the Right Specialist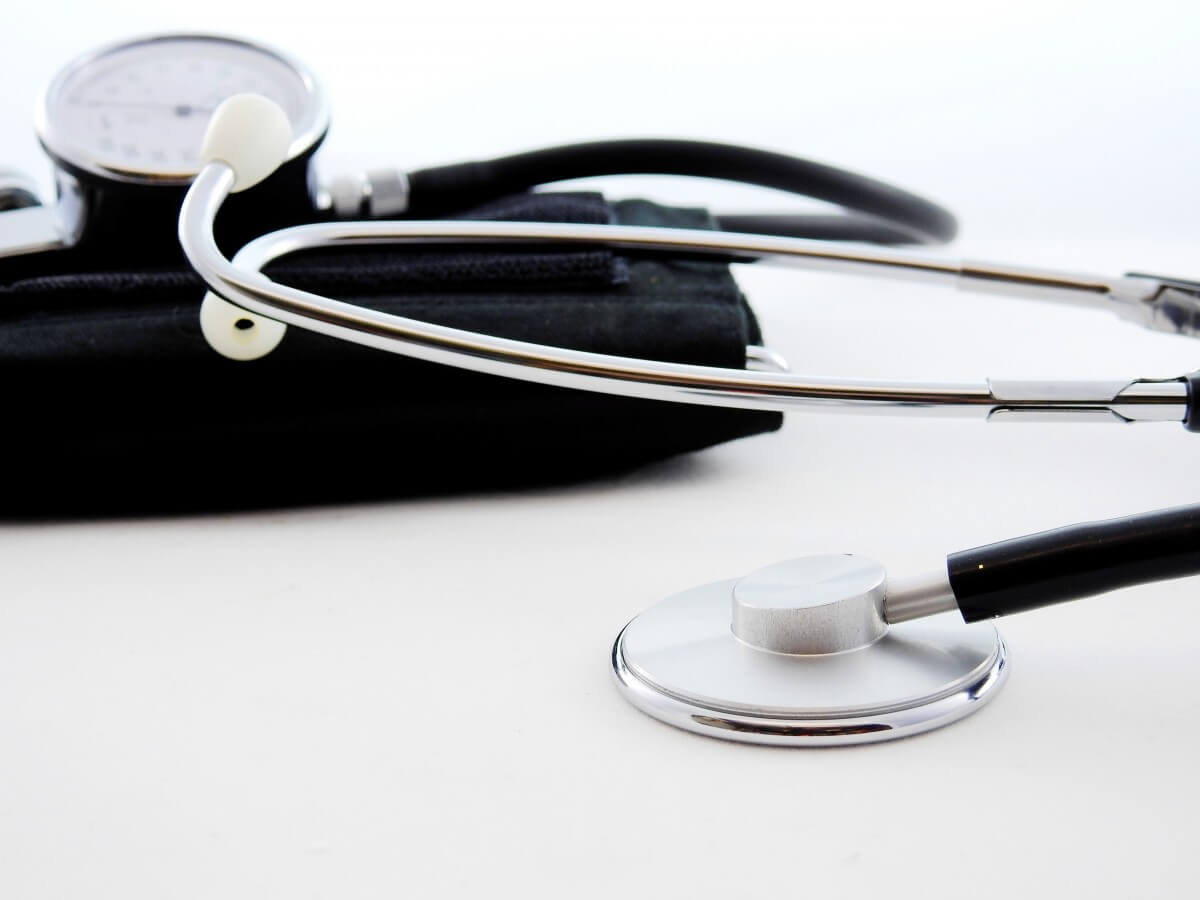 Source: pxhere.com
Pros & Cons Of With Trying To Work With A Nearby Therapist
Here's a list of potential pros and cons of working with someone nearby:
Pros:
Your therapist is physically close to you, which creates a sense of emotional security and can provide peace of mind knowing that you can receive the support you need from someone familiar with your situation... nearby.
You know your neighborhood, and it feels like you're continuing to become a part of your community. Seeing a therapist (or psychotherapist) whose office is close to you can make you feel a part of something larger than yourself.
Depending on the issue(s) and severity, some concerns are more appropriately addressed with a therapist in an office setting, near you. One example is if you are in crisis, or at risk of self-harm.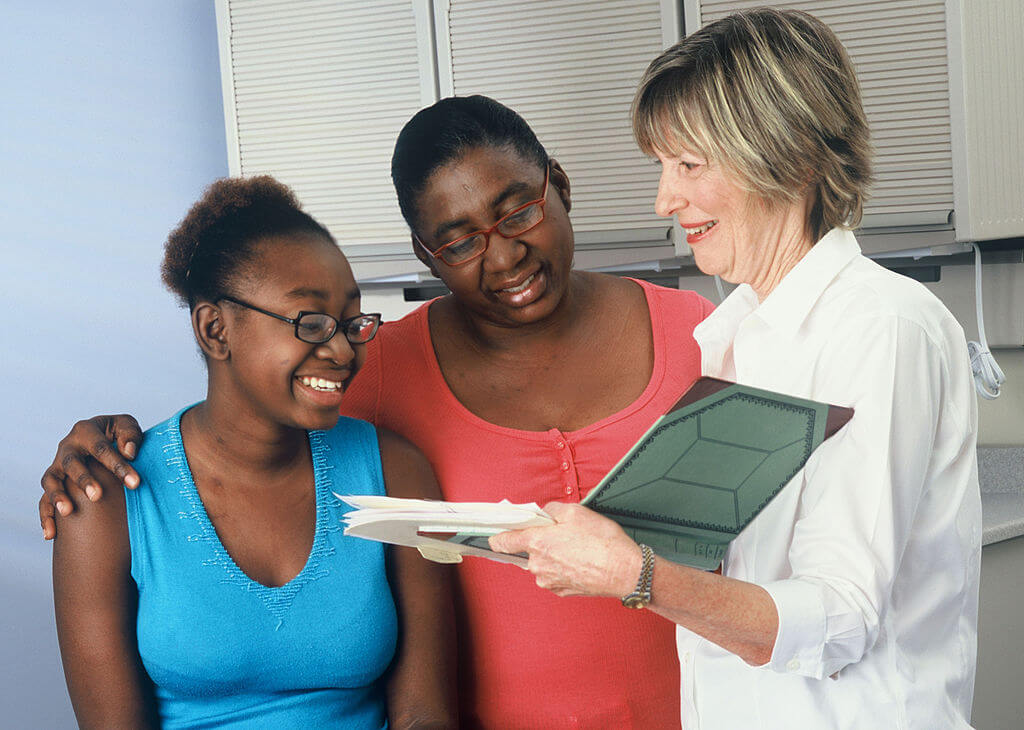 Source: wikimedia.org
Cons
It may sometimes be difficult to get to a therapist's office each week. We're all trying to cram a lot into our busy lives and therapy is another addition.
There are people who don't want others to know that they're in therapy. If you're going to a local therapist, you may risk the chance of running into someone you know.
Depending on the issue, being seen "in person" can be difficult. One example is if you have social anxiety disorder and it's hard for you to be around people.
Trying Out Therapists
No matter how much research you do, you won't know if a therapist is a right fit for you until you have a session with them. Consider the first few sessions as a trial run that you can continue if you're happy with the arrangement or move on if you're not. Be prepared to feel a bit uncomfortable if this is the first time you've shared your secrets with a therapist. Remember that you can change therapists if you don't feel the two of you are a good match.
Consider Online Therapy
If you're looking for therapists in your local area, you might have missed counselors who can meet with you wherever you are. Online therapists can talk to you in the comfort of your home. Licensed therapists at BetterHelp are available according to your schedule and can help you with any emotional or mental health concerns you have. Starting treatment is easy, and you won't have to wait weeks to have your first session. And, if you don't click with a particular therapist, it's easy to switch to another counselor.
Don't Hesitate Too Long
Now that you know how to find a therapist, get connected with one right away. The best thing you can do is move forward while you're motivated to seek help.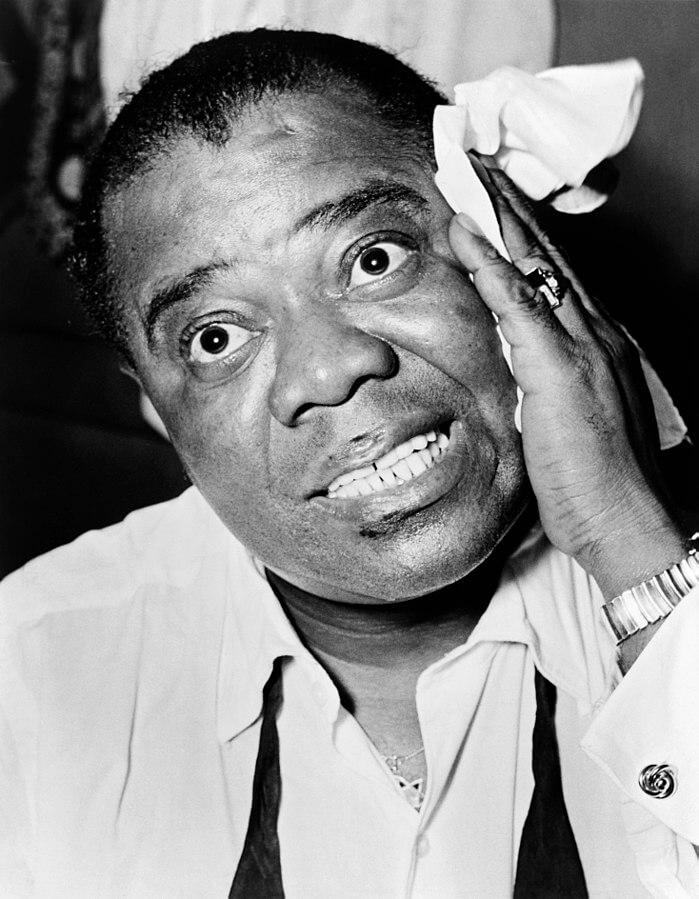 Source: wikipedia.org
If you need a crisis hotline, please see below:
RAINN (Rape, Abuse, and Incest National Network) - 1-800-656-4673
The National Suicide Prevention Lifeline - 1-800-273-8255
National Domestic Violence Hotline - 1-800-799-7233
NAMI Helpline (National Alliance on Mental Illness) - 1-800-950-6264
---
Previous Article
What Is It Like To See A Counselor For Focus Therapy?
---
Next Article
Can I Afford To See A Counselor? How Much Does Therapy Cost?
---
The information on this page is not intended to be a substitution for diagnosis, treatment, or informed professional advice. You should not take any action or avoid taking any action without consulting with a qualified mental health professional. For more information, please read our
terms of use.