Options For Online Therapy Sessions
By: Toni Hoy
Updated January 27, 2021
Medically Reviewed By: Kimberly L Brownridge , LPC, NCC, BCPC Counsel The Mind, LLC
Overview
Online therapy sessions have become popular among those seeking counseling. There are a variety of online-based therapy options for receiving telemental health services, with many web therapy options providing video or phone sessions with a licensed online therapist that best meets the client's individual therapy needs.
Online therapy offers counseling via an internet-based modality that includes live video sessions, live phone sessions, and texting therapy. These digital therapy sessions provide computerized psychological treatments for clients who are seeking help with mental health-related issues. In fact, online therapy has been found to be just as effective as in-person therapy, with 98% of users experiencing significant improvement in symptoms and overall mental health. The American Mental Health Counselors Association has found it to be a particularly beneficial option for those with depression or anxiety.
Why Is Online Therapy A Good Option?
Online therapy removes the physical limitations posed by in-person therapy and allows clients to establish a therapeutic relationship with a licensed online therapist without having to actually get to or be in an office. These sessions are conducted from the privacy and comfort of the client's own home or other private locations.
In-office therapy visits are no longer required to receive high-quality mental health care. Millions of people are choosing online therapy options to take back control of their lives. Distance therapy options make it possible for everyone who needs mental health care, no matter their location, to get high-quality mental health care services.
Attending distance therapy sessions is ideal for online clients experiencing any of the following circumstances.
Rural – limited access to mental illness-related services
Urban – overbooking, poor quality of services
Elderly – homebound, lack of transportation
Students – away from home, unfamiliar environment
Parents – scheduling issues, stay-at-home, lack of childcare
Financial – unable to afford the cost of therapy, transportation issues
These are just a few of the circumstances that are leading today's clients to seek therapy online instead of choosing in-office therapy. Sessions with an online therapist are governed by the same standards set by the American Psychological Association as in-office therapy, so there is no loss in the quality of care when you see an online therapist. See below for brief reviews of some of our licensed therapists from people benefitting from online therapy:
"Dr. Pope has been a rock for me over the last 5 months. I didn't have high expectations for an online therapist, but I am so impressed by the quality of care I have received. She listens and offers very helpful, concrete steps I can take to improve my mental health. She has a very authentic way of guiding our conversations and I appreciate the unique perspective she offers. I am so grateful to have found a great therapist through this platform."
https://www.betterhelp.com/krystal-pope/
"Krista is exceptionally helpful and thoughtful in her role as a counselor. I appreciate her insights, how promptly she responds, and that she provides helpful exercises and videos based on the current issues we are going over. I was skeptical before, but Krista has made me a believer in online therapy!"

This website is owned and operated by BetterHelp, who receives all fees associated with the platform.
How Does Online Therapy Work?
Online clients communicate with their online therapist in a variety of ways. These can include texting therapy and video chat therapy for attending internet psychotherapy sessions. Online clients can schedule sessions conveniently online to attend individual online therapy, couples therapy, depression meta-analysis, grief therapy, family counseling, and more.
Clients and therapists work together using internet-based and other technology to compare and contrast the best treatment methods for dealing with your specific mental health related issues via screen and file sharing.
Regardless of why people choose to attend therapy online (vs in-office therapy), sessions with an online therapist have proven to be an effective way for people to get their mental health-related needs met.
Live Video Sessions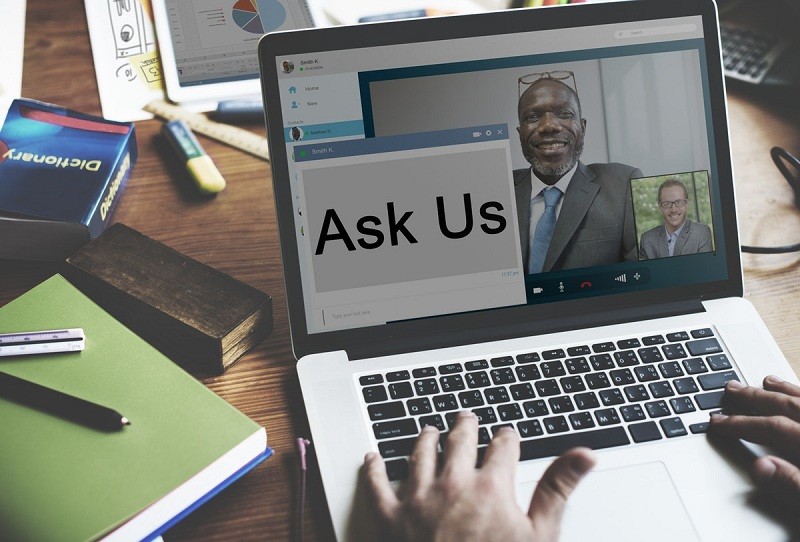 Source: rawpixel.com
Live video sessions are a great way for clients to participate in face-to-face cognitive behavior-based therapy sessions with a licensed online therapist. Live video sessions connect clients with online therapists via private video conferencing sessions. These sessions are held in real-time when both the client and therapist login at the scheduled appointment time.
BetterHelp online therapists are licensed to provide the full spectrum of mental health- and mental illness-related services that help their online clients get on a fast-track to healing their lives through improved mental health. Live therapy sessions and in-office therapy sessions operate in exactly the same way minus the cost, drivetime, and inconvenience of actually getting into the office.
Many health insurance providers are covering video therapy sessions as part of their behavioral health programs. In cases where health insurance is an issue, sessions with online therapists are often a fraction of the cost of in-office therapy sessions, making therapy a possibility for those who are serious about getting help for mental illness.
Live video sessions are a great option because they mimic in-person counseling. The therapist is able to see clients and make a note of their nonverbal communication. It is also helpful for therapists to see how the client "presents" to make a more accurate diagnosis.
"Presenting" refers to how clients appear physically, emotionally, and how they are interacting with the therapist and other present parties like family members who may be sharing their sessions. It is also good for clients to be able to see their therapist, as it can help foster a greater sense of connection and trust with an individual that they are entrusting with their some of their most sensitive thoughts and feelings. To be able to put a face to the voice in real time may help ensure trust through the therapist's own nonverbal communication and demeanor.
People often think of the services as related to only Skype or FaceTime, but it is important to note privacy and security implications when choosing a live session platform. Many of the more commonly known live video forums like Skype and FaceTime lack the security and encryption measures that protect the patient's privacy. When seeking live video session services, be sure that your therapist provides services through a HIPAA-compliant live video platform. Not all do so, and it is imperative to find ones that do.
Live Audio Sessions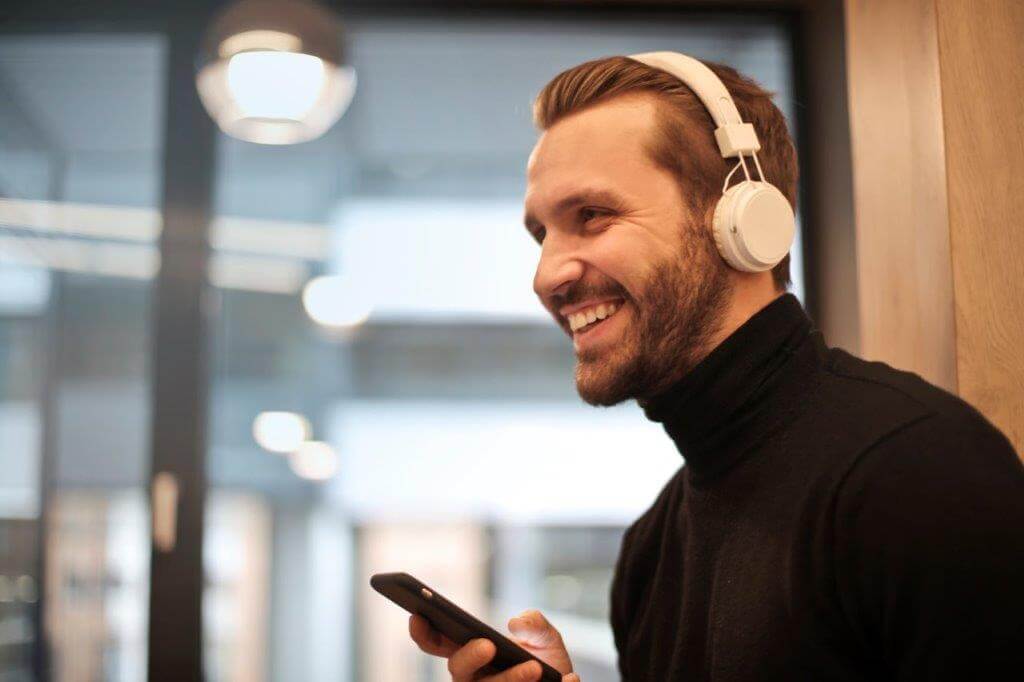 Source: pexels.com
Live audio sessions are live video sessions – without the video. If you're camera shy, just prefer to remain anonymous, or lack good enough internet to foster video streaming, live audio sessions are a good therapy option for you. During live audio sessions, you'll connect with your therapist via phone or online audio session where both you and your therapist can hear each other's voices.
A component of texting therapy can be introduced into live audio sessions for sharing important files and other digital information like doctor's notesand other files. This futuristic health care option eliminates the need for ever having to drive to your therapist's office – saving you time and money.
Not everyone is cut out for in-office therapy sessions or live video sessions. These real-time online sessions with a licensed therapist are conducted via computer, phone or other compatible devices at a private location of your choosing. Live audio sessions with online therapists offer an opportunity for clients to receive behavior therapy on their own terms.
Just as video sessions can be helpful in ensuring trust – due to their visual aspect and establishing connectedness, phone sessions may also help engender trust because there is no visual component. For those who suffer from anxiety, PTSD, or other social-related issues, live audio therapy allows a sense of freedom and relief while reducing the potential risks associated with navigating in-office therapy sessions.
Reduced anxiety can lead to more productive sessions between clients and their online therapists versus the heightened anxiety of preparing to attend in-office therapy sessions.
Texting Therapy
Recently, there has been an emergence of programs that offer texting therapy. Text therapy is a new treatment modality that has grown in popularity over the last few years. Text therapy provides a private means of communication with a therapist via text exchange and is as easy as texting a friend or family member on a regular day.
The experience of corresponding with online therapists using texting therapy is similar to everyday texting, instant messaging, or email. In texting therapy sessions, clients and online therapists discuss the same issues as they would in a live or in-office therapy session except via text messages.
Texting therapy is useful for those who express themselves better in writing than in conversation and those who have anxiety conditions, like social anxiety. Getting started with text therapy is as easy as downloading apps for texting and logging in to be connected with your online therapist. BetterHelp also has an in-app texting service, which is safe, secure, and private.
Text therapy is similar to journaling, but with real-time feedback. Journaling is a great way to feel relief in the moment by expressing uncomfortable emotions as they happen. Text therapists are licensed online therapists who provide real solutions and treatments for adult depression and other mental health-related services online in real-time. If you're having trouble with the idea of talking with a therapist, you can think of texting therapy like simply writing out your thoughts and feelings in a journal, and then progress from there.
Text therapy can also be great for those who are new to therapy and want to test the waters before seeing someone in an office setting. Using text therapy is a fast and efficient solution for getting immediate help with your mental health-related issues.
Safety And Privacy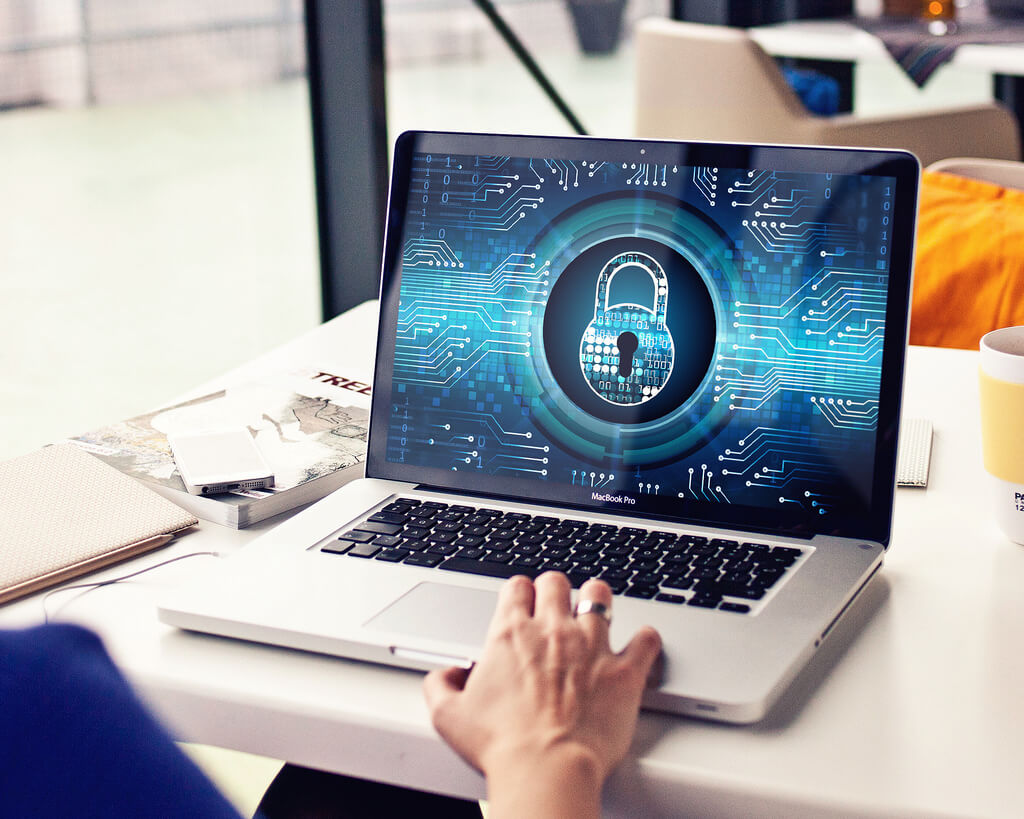 Source: flickr.com
While online therapy sessions are popular, affordable, and fast it is important to understand that these are not emergency services. If your issue is an emergency that may pose a physical threat to yourself or anyone around you, visit your nearest emergency room or make an emergency call to a 24-hour service provider like the National Suicide Prevention Lifeline immediately. Don't wait.
Online therapy sessions are growing in popularity, and as it grows, more people are gaining access to valuable mental health services. It is important to take into consideration not only your preferred treatment modality but also the privacy and safety of the services. When choosing online therapists, be sure to verify that your chosen therapist is HIPAA compliant. You can research your preferred therapist online with a quick Google search of their license number that should be listed on their online profile. If you don't see a license number, they may not be licensed and you should seek a different therapist.
For online therapy sessions that are covered by health insurance, your insurance provider can help you verify HIPAA compliance.
This goes for video sessions, audio sessions (landline and cell as well), and text therapy. As long as the platform you are using for services abides by HIPAA, your privacy and content exchanged in sessions and correspondence will be protected. This will ensure the safety and security of your work with your therapist.
BetterHelp is a platform that is designed to help you take the guesswork out of sessions with online therapists. Our platform is HIPAA-compliant so you can be assured, regardless of which online therapists you choose, that you're receiving a high standard of quality and compliant mental health care.
By becoming a member of BetterHelp.com, you'll gain access to thousands of online therapists that are specially trained to provide you with the highest standard of quality mental health care.BetterHelp users have the benefit of practicing safe, private therapy in the comfort of their own home without worry. Are you ready to feel better and experience the relief that compliant, affordable, and private, mental health services can provide? Sign up for a session with one of our licensed online therapists today!
---
Previous Article
The Requirements For Online Speech Therapy: Do You Make The Cut?
---
Next Article
Can Online Therapy Sites Work For You?
---
The information on this page is not intended to be a substitution for diagnosis, treatment, or informed professional advice. You should not take any action or avoid taking any action without consulting with a qualified mental health professional. For more information, please read our
terms of use.