It's not uncommon for people to struggle with taking steps to seek mental health help, even when they know they need it. Some of the reasons may be due to the stigma that surrounds mental health. Another reason may be that the person just isn't ready yet.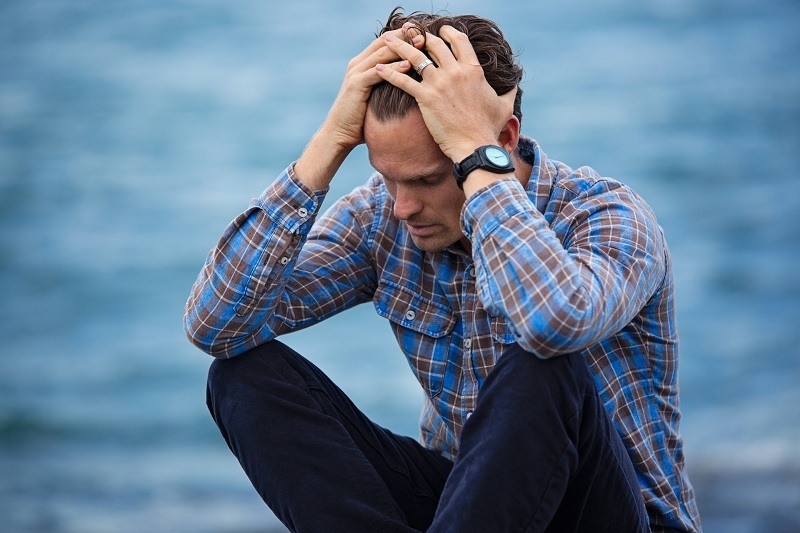 The reality is that mental health problems are more common than most people realize. According to the National Institute of Mental Health, nearly 1 in 5 adults in the United States live with some type of mental illness. That number equates to about 46.6 million people in 2017. About 13-20% of people who experience mental health symptoms are children.
To complicate things further, many mental health symptoms overlap, which sometimes makes it difficult to diagnose a condition accurately. Also, there are many different types of clinical professionals and types of therapy, and it can be confusing to know what type of professional provider will work best with you to meet your needs. Many of the choices in provider may be limited by insurance companies or healthcare providers.
Most people feel a bit tenuous or anxious at the first therapy appointment. Feelings of discomfort will dissipate over time as the client develops trust with the professional. In many cases, once someone begins to make progress by taking medication and participating in psychological therapy, symptoms improve quickly.
Some people ask the following questions about this treatment:
Navigating From Symptoms To Treatment
The types of symptoms will help narrow down the type of treatment therapist that an individual may need. If you've had similar symptoms in the past, you may already have a good idea of where to start. If you haven't, it can be helpful for you to have a diagnostic evaluation that will point you in the right direction. Many symptoms can be improved by talk therapy, cognitive behavioral therapy, or aversion therapy.
Symptoms in children and adults vary. Here are some common symptoms that children experience:
Changes in school performance
Poor grades despite strong efforts
Excessive worry or anxiety
Hyperactivity
Persistent nightmares
Persistent disobedience or aggression
Frequent temper tantrums
Social withdrawal
Adolescents also experience many of the same symptoms as children. As they grow older, they may also experience issues with substance abuse, eating disorders, or defiance of authority, theft, and truancy.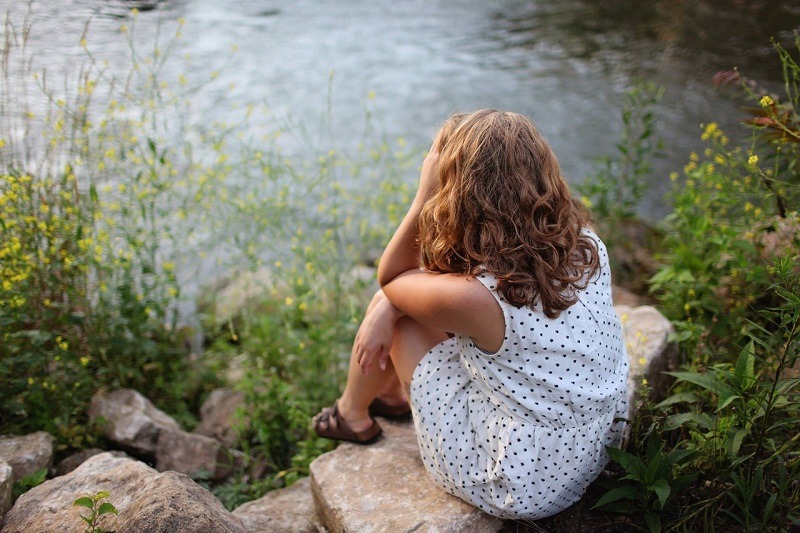 Common adult symptoms include:
Confused thinking
Prolonged depression, sadness, or irritability
Feelings of extreme highs and lows
Excessive fears, worries, and anxieties
Social withdrawal
Strong feelings of anger
Delusions or hallucinations
Growing inability to cope with daily problems and activities
Suicidal thoughts
Denial of obvious problems
Substance abuse
Changes in sleeping and eating habits
Excessive complaints of physical ailments
Intense fear of weight gain
If you or a loved one is experiencing a mental health crisis such as having thoughts of hurting yourself or others, don't wait. Call 911 or go to the nearest emergency room.
Where Do I Start in Trying to Find A Mental Health Therapist or Counselor?
There are many ways to find a competent and qualified therapist or counselor. Your primary care provider is usually the best place to start. Your doctor should have your entire health history. In most cases, your doctor knows you and your health needs best and will be the best person to refer you to the right treatment specialist.
If you're still in need of a psychologist or want to know more about how to find one, contact BetterHelp.
Depending on your insurance plan, insurance companies often limit your options to a select group of mental health providers, and they will help you choose one. If you have Medicaid or Medicare, they will also be able to help you find a treatment specialist that's covered under your plan.
Veteran's should call the Veteran's Administration for a referral.
Many employers now have Employer Assisted Programs (EAP). An EAP is an employer-sponsored program that's designed to intervene in helping with problems that negatively impact an employee's work performance. EAPs began as a confidential program for helping employees deal with issues like alcohol or substance abuse. In recent years, EAPs have broadened their services to include a range of services including childcare, elder care, financial problems, legal challenges, and relationship challenges. There is no charge for the employee to take advantage of these services.
Many EAP programs offer a variety of options for counseling including phone, video-based counseling, online counseling, email interactions, or in-person meetings. Some EAP plans offer assistance for other services including nurse lines, legal assistance, and adoption assistance. Also, plans may extend coverage to spouses, non-marital partners, and children living in the same dwelling as the employee.
Still another organization that can help locate an appropriate mental health provider is the Substance Abuse and Mental Health Services Administration (SAMHSA). A local clergy member or crisis center is an additional option for referrals to therapists and counselors.
Most areas also provide some type of state-funded mental health organizations. These facilities are often located within counties. Local mental health organizations offer free treatment, low-cost treatment, or treatment on a sliding scale. State-funded mental health programs are obliged to serve those who meet certain criteria as defined by the state.
Because you will have a somewhat personal relationship with your therapist, it's usually advisable to get the names of a few different therapists and interview them before scheduling an appointment.
What Is the Difference in Mental Health Professional Credentials?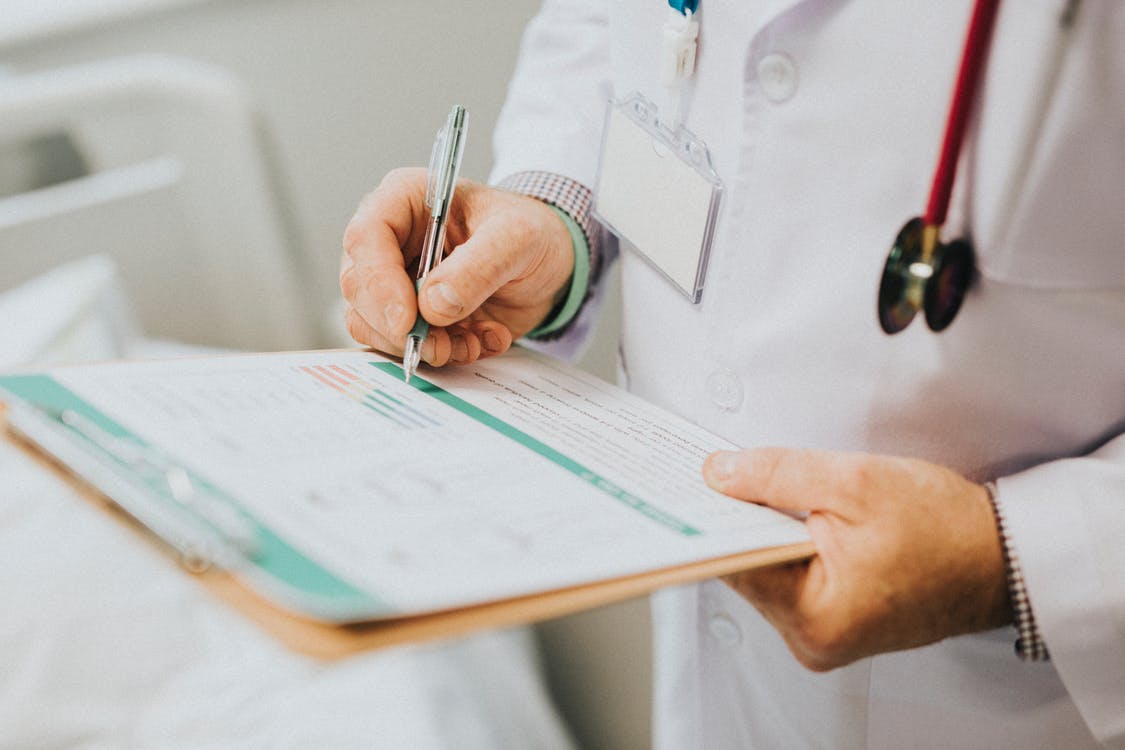 Therapists and counselors obtain different titles based on their education and training. Here's a breakdown of the types of mental health professionals and their educational requirements.
Psychiatrist
A psychiatrist is a medical doctor that has special training in the diagnosis and treatment of mental illnesses. Psychiatrists are qualified to prescribe medications as necessary. Some psychiatrists limit their practices to children and adolescents or other specific populations
Psychologist
Psychologists usually have a minimum of a doctoral degree. Their training involves passing exams upon graduation, and both a school and license related internship of supervised practice before they can practice independently. Psychologists can perform assessments, evaluations, make diagnoses, and provide psychotherapy treatment.
Licensed Professional Counselor
Licensed Professional Counselors earn a master's degree in psychology, counseling, or a related field. They complete boy school and license related internships under supervision before they begin to practice independently. Professional counselors can perform assessments, evaluations, make diagnoses, and provide psychotherapy treatment.
Mental Health Counselor
Mental Health Counselors must earn a master's degree and meet the same requirements of a licensed professional counselor. These are similar titles for the same profession.
Clinical Social Worker
A clinical social worker holds a master's degree in social work. They also practice in a supervised setting before becoming independently licensed. Licensed clinical social workers can provide psychotherapy, and in some states diagnose mental health problems.
Certified Alcohol and Drug Abuse Counselor
Those who earn the designation of Certified Alcohol and Drug Abuse Counselor have specific clinical training in alcohol and drug abuse. Drug and alcohol abuse counselors may have only a bachelor's degree but do receive supervised practice and training. They are limited to practice within substance use disorders and situations. Some licensed professional counselors and other professionals obtain a drug abuse counselor license as well, although they receive training to work with substance abuse disorders without this license.
Marital and Family Therapist
A marital and family therapist is a professional therapist with a master's degree. They have specialized educational training in marital and family therapy. Marital and family therapists may provide individual and group counseling, perform assessments, and provide a diagnosis.
Pastoral Counselor
Pastoral Counselors are clergy members who have had training in clinical pastoral education. They're trained to provide independent and group counseling. These professionals may not be required to obtain licensure.
People often have the following questions about this treatment:
What Can I Expect from an Appointment with a Therapist?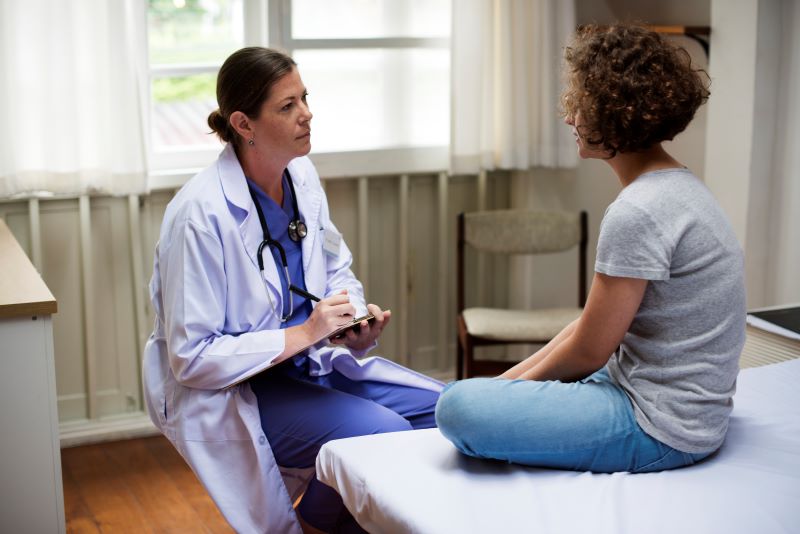 It's normal to feel hesitant or fearful about the first appointment with a therapist. Unsettling feelings will diminish or disappear after the first few sessions.
The initial contact with your therapist usually consists of a screening where you'll spend a few minutes chatting on the phone. You'll have an opportunity to ask any pressing questions including a brief discussion about their approach to working with patients and their philosophy about treatment. If everything goes well, it's time to schedule an appointment.
During the first visit, you'll briefly talk about the problems that led you to schedule an appointment. Your therapist will want to know more about you, your home and work life, and others who are important in your life and provide a support system. Your therapist will let you know if they need you to go through any evaluations so they can provide a diagnosis and set up a treatment plan. At this point, they'll give you an indication about how many sessions to expect and discuss payment arrangements.
The treatment plan will usually start around the second session. The first few sessions will help you and your therapist build rapport. Therapy can be somewhat painful or uncomfortable at times early in the process. As treatment ensues, you should start to feel gradual relief from your symptoms and start to make a gradual progression towards feeling better.
The Value of Support and Support Groups
Once you've started therapy (also called counseling), you may need additional support in between counseling sessions. Peer support groups are helpful for everyone, especially those who don't have a strong support network among their family and friends. Your mental health provider may offer a support group at various times in the coming weeks or months.
The National Alliance on Mental Illness (NAMI) offers support groups across the country for people living with mental illness and support groups for family members of people who live with mental illnesses.
People who live with mental illnesses may also benefit from drop-in centers or warm lines where they can talk to someone right away. These services often prevent individuals from being hospitalized.
As mentioned before, online therapy can be a viable option for individuals who don't have resources in their local area or are hesitant about seeing a therapist in person. Know that many studies have compared the efficacy of traditional therapy against online therapy, and both are equal in terms of quality and effectiveness. In fact, a study published in the Journal of Psychological Disorders found that online cognitive behavioral therapy is a practical and effective form of mental health care. The study's authors found that CBT delivered through the internet is effective for concerns such as panic disorder, generalized anxiety disorder, major depression, and social anxiety disorder.
Online therapy is a great way to access mental health resources, especially if such resources are not available nearby or if you are not comfortable going to traditional therapy. Online therapists are uniquely trained and qualified to offer therapeutic resources through modalities such as video conferences, phone calls, and live messages. Additionally, online therapy is convenient and accessible. You can schedule appointments around your busy schedule. There's no need to go to a physical office or wait in line.
The right treatment specialist and the right type of therapy are available. Feeling better starts with taking the first step to getting help. Here are just a few testimonials from people who've reached out to BetterHelp with similar issues:
"Tracey is helping me to get my life back. She always gives me information that helps me to understand perspective, understand my emotions and when it's ok to be emotional and when it isn't helpful. She encourages me and connects with my feelings, good and bad. She is the reason I now know that what I've felt for so long is not permanent and that I am 100% capable of taking my life back."

"I have only had a couple of sessions with Perry so far and I am already mind blown at the things he has helped me to uncover and realize. Quite frankly I felt like I was a mess and had no one to turn to. Perry has already helped me to save my job and we are currently working on many self improvement goals that I want to conquer. Revamping certain parts of my relationship with my husband is also something we are working on and my husband is so happy that I have taken this step. I am excited for what is to come and to finally get the help and support that I have needed for a long time now. I have a lot of things to work on and with Perry's help I am confident I can change my life for the better."

Frequently Asked Questions (FAQs)
What are the 3 types of therapy?
Psychological therapy, otherwise known as talking therapy, is a confidential kind of setting where you can share your difficulties with a psychologist. At the same time, they proffer experienced solutions to your mental illness. Though there are various types of therapy, here are the 3 basic ones:
According to the behavioral theory, it is believed that past experiences could shape the way you respond or react to things. Therefore, this therapy focuses on how it can help you change your behavioral responses to different situations. For those living with anxiety or obsessive-compulsive disorder (OCD), allow your therapist find an effective strategy in managing the condition better. Also, it is good that you know that there are subsections under behavioral therapy, some of which include flooding, aversion therapy, and system desensitization.
Cognitive behavioral therapy (CBT):
This therapy is mostly short term, but it is highly effective. The treatment plan examines your thoughts and behaviors to manage your condition through cognitive therapy. That is the therapy cognitive changes the way you react to situations while ridding your mind of bad and unhelpful thoughts.
During the sessions, you and your therapist find those bad thoughts and then replace them with good and helpful ones. To help keep a tab on those bad thoughts, your psychologist would tell you to write those thoughts down in a journal as they come, which is a means of therapy cognitive improvement.
Cognitive therapy is suitable for those living with anxiety, depression, or experiencing insomnia. Some of the subcategories under this section include Rational emotive therapy, dialectical behavior therapy, and rational emotive therapy.
This approach links your worldview with your choices. Normally, the way we see the world has a lot of effect on our choices. Therefore, the therapy ensures that you live a fulfilled life without the psychologist forcing anything or passing a judgment on you. In fact, a good therapist find more ways to listen rather than talk, so you are in charge.
Gestalt therapy is an important subgroup of the therapy. It evaluates your relationship conflicts (maybe with your marriage and family) and how it affects your mental health. This psychodynamics therapy is suitable for those living with a personality disorder, having relationship issues, or suicidal thoughts. The subcategories under this remedy plan include existential therapy, person-centered therapy, etc.
Some other types of therapy include:
Attachment therapy
Collaborative therapy
Play therapy
Interpersonal psychotherapy
What type of therapy is the best for trauma?
Trauma is part of life. Research has shown that 70% of people during their lifetime will experience traumatic events at least once, out of which 20% of that population will develop a mental illness from the event. However, the good news is that 77-100% of people who sought cognitive therapy experienced significant improvement in their condition.
Although there are various types of therapy for trauma, cognitive behavior therapy remains the best treatment strategy for the condition. Cognitive therapy helps solve the issue by making sense of those horrible events that made you tremble. Also, it helps you face your fear by continually exposing you to those fears until you get used to them and not scared by them many more.
What does a psychologist therapist do?
A psychologist therapist being a part of the health care team evaluates the effect of biological, social, and behavioral factors on their clients' mental state. They also manage and improve the quality of life of those living with a borderline personality disorder or living with depression amidst other mental illnesses. According to the American Psychologist Association, there are about 106,500 licensed psychologist therapist in the US, with California having the highest number of professionals.
Kate Denihan, a therapist, described a psychologist therapist as someone who is supportive, unbiased, and non-judgmental. The professionals help their patients/clients achieve a desired mental state. Here is a list of what they do:
They listen to you while analyzing your complaints
They serve as a crying shoulder for their clients
They diagnose mental illnesses
They help clients realign their think pattern
Improve their clients' behavioral response to situations
They communicate emotional, behavioral, cognitive therapy, relationship/communication skills to their patients.
What is the difference between counseling and therapy?
Differentiating between counseling and therapy is often problematic due to the similarity in their mode of operation.
Counseling is a short-term therapy that focuses on the present situation. During counseling, your counselor does not find out about your psychological or emotional past; instead, they proffer short-term solutions to surmount your current hurdle. Through thorough psychological testing, your therapist will get to the root of the issue.
To make this simpler, view a counselor as a 3rd party who helps you settle the rift between you and your friends (or partner as the case may be). They may also help you identify your academic issues.
On the other hand, therapy focuses on proffering long-term solutions to problems with respect to the patient's emotional and psychological state. Unlike counseling, good therapy makes you understand why you are feeling or behaving that way.
Do therapists diagnose?
Yes, they do. A licensed psychologist therapist is expected to have a master's or doctorate degree in psychology; with this, they can call themselves doctors (as in Dr.). For instance, a therapist can diagnose you with anxiety, bipolar disorder, borderline personality disorder, and the likes.
What should I expect from anxiety therapy?
Most times, people think that the anxiety they experience would disappear immediately after they start going for therapy. While this is real for some, it is a different experience for most people. In fact, the anxiety you endure may get worse before it starts getting better. So, you should manage your expectations. To get the best from the therapy, it is important that you ask questions and never disguise yourself to be ok when you are not. Transparency will aid the effectiveness of your counsellor's approaches to psychotherapy.
Depending on the severity of the anxiety a patient is experiencing, the therapist may offer some lifestyle modification (diet, exercise, etc.), so be prepared.
Make sure to find a therapist that is recommended and licensed with proven approaches to psychotherapy. Also, as part of the ritual, you must be ready to cooperate with the psychologist whenever they ask some confidential questions. Don't be alarmed as therapist find out more about you in order to improve your mental health.
How effective is psychological therapy?
No doubt, psychological therapy is effective. To corroborate this claim, a study carried out by American Psychological Association observed that psychotherapy reduces the need to visit the hospital by providing a long-term mental health improvement. Therefore, you need to find a therapist that is competent.
The approaches of psychotherapy are effective in managing and treating a wide range of mental health issues. In fact, the treatment plan gives the best result when combined with medications.
Mind you, since physical and emotional health correlates, good psychotherapy could help improve your overall health. That said, the research found out that 75% of people who attend psychotherapy experience positive mental health outcomes. To be part of this population, you should be cautious as you find a therapist.
How do I choose a good therapist?
With almost everyone calling themselves a therapist, it can be hard to find a therapist that is perfect for you. Here is how to find a therapist:
Ask people you trust to make recommendations
Use the APA database. It is certain that you will get a competent therapist there
Depending on your mental illness, contact an organization that specializes in that area. Some of the organizations include National Eating Disorder Association, National Center for PTSD, etc.
Use an online therapy service. For example, you can check out BetterHelp.com
When you eventually get the therapist, inquire about their approaches to psychotherapy. If you are not cool with it, move on to the next therapist
Follow the above steps, and you should find a therapist that best suits your needs.