Top Online Therapy: What Are The Best Online Therapy Sites?
By Sarah Fader
Updated January 31, 2020
Reviewer Kimberly L Brownridge , LPC, NCC, BCPC Counsel The Mind, LLC
Content/Trigger Warning: Please be advised, the below article might mention trauma-related topics that include sexual assault & violence which could potentially be triggering.
Do you remember when you had to visit a therapist in the office to get mental health treatment? Most likely, you needed to take time out of your busy workday to drive your therapist's office, sit in traffic, and then try to be open and honest on a (potential stranger's) couch. These factors all help to explain why many people tend to cancel their face-to-face appointments with therapists. Online therapy allows people to get counseling from the comfort of their homes, via secure chat, phone, and video sessions. (In some cases, online therapy sessions can even be covered by an insurance plan.)
With online therapy, you can meet with your counselor at whatever time is convenient for you and find the best therapist to suit your specific needs and lifestyle. Whether you're seeing an individual therapist, marriage counselor, or taking part in counseling for couples -- the online therapy you get will be customized (based on your personal information) to meet your needs. For example, ReGain specializes in online couples services. Maybe you want to find ways to communicate with your partner better. Maybe you want to learn coping techniques for anxiety, stress or depression. Online therapy via a secure therapy platform provides licensed counseling for these issues and many more.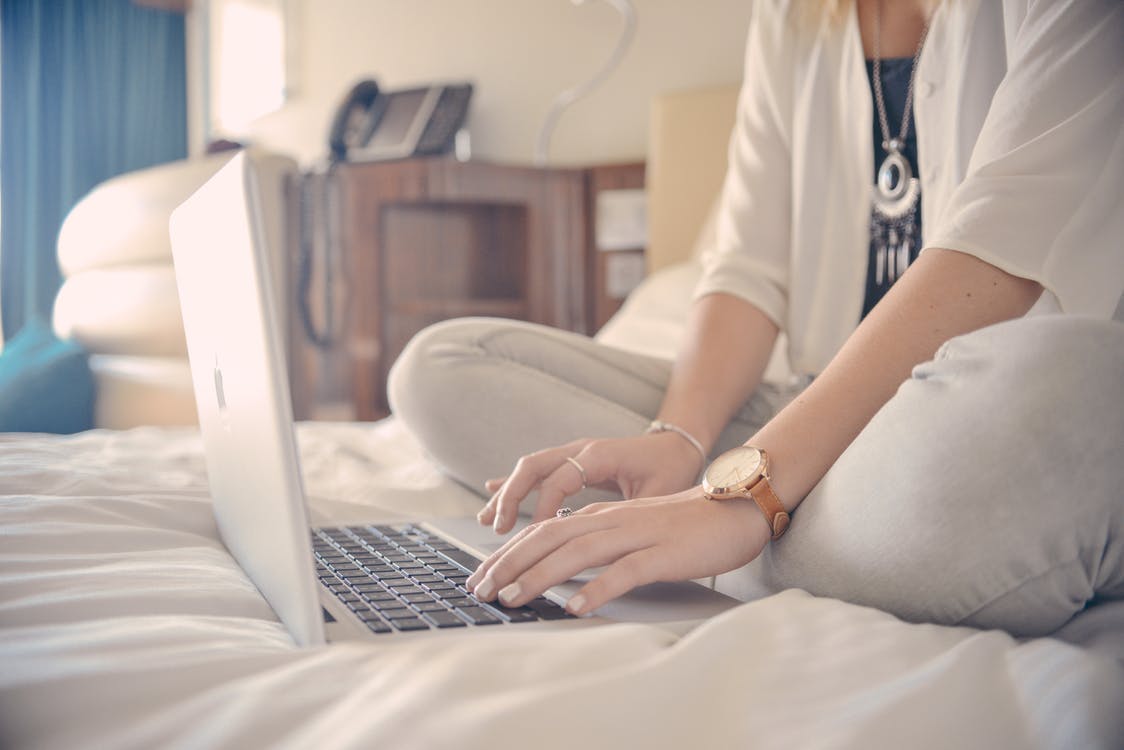 Source: pexels.com
When you're seeking online counseling or online therapy, it's important to make sure you're getting high-quality treatment with licensed, professional counselors and other licensed mental health therapy professionals. It's not enough to be connected to a secure therapy platform via chat, phone, or audio. You're sharing your personal information and troubling issues -- you want to make sure you're getting excellent treatment. That's why it's important to choose the best online therapists. This article will cover the top picks of platforms that offer counseling for couples, licensed marriage and family counseling, as well as depression, grief, and individual counseling options.
Online Therapy - Find A Top Online Therapist
According to mental health professionals and the American Psychological Association (APA) -- over 43 million Americans suffer from mental health disorders. Anxiety, depression, anger management, and substance abuse are top reasons why people seek mental health care services with a licensed mental health professional. The large number of people suffering from mental health issues means that about one out of every five people is affected by the negative symptoms of stress, anxiety, and mental illness. The subject of mental health sometimes holds a bit of stigma or embarrassment for some people, making it hard to convince them to get the help they need.
However, there is zero shame in seeking treatment for mental health issues, the same way there is zero shame in seeking treatment for physical health issues. If you broke your arm, you would seek out advice and treatment from a professional doctor. If you are struggling with depression, you should similarly seek out help and treatment from a professional counselor. Today, common mental issues highlighted by thousands of professional research studies are finally getting the proper attention. Online therapy is here to bridge that gap between the help people need, and the help people get. Today's mental health clients can get help by chat, phone, and video sessions, from wherever they have an internet connection.
Let's get more specific about common issues and explore some of the top online therapist sites out there. These reputable online counseling companies help people with mental health issues and life transitions.
BetterHelp
BetterHelp specializes in online therapy for non-severe mental health issues. This leading therapy platform offers unlimited therapy options and is recommended by the American Psychological Association (APA). The BetterHelp platform offers a HIPAA-compliant therapy service that partners with the American Medical Student Association, Mental Health America, and the International Society for Mental Health Online. As the global leader in online therapy, BetterHelp offers a whole range of options for getting therapy online with licensed professional counselors who specialize in online therapy. Some of the services offered by the online therapy platform are as follows:
Unlimited messaging with your counselor, whenever you want. Once you are matched with a counselor according to your personal needs and what you're looking for, you will both get a secure and private "room" where you can communicate. The room is open 24/7, so you can choose whenever you want to write about issues that are troubling you, ask questions, or talk about the things going on in your life. You will get notified when your counselor replies; typically, counselors reply throughout the day.
Live chat, phone call, or video conferencing with your counselor, which you can schedule to communicate in real time.
A secure, encrypted online platform (with banking-grade 256-bit encryption).
Online treatments and mental health services for mental health conditions like anxiety (panic attacks), depression, post-traumatic stress disorder (PTSD), bipolar, and other issues.
Licensed professional counselors (LPC), psychologists (Phd/PsyD), clinical social workers (LCSW/LMSW), marriage and family therapists (LMFT), and relationship counseling experts. They all have a Masters Degree or Doctorate Degree in their field.
With BetterHelp, you don't have to use your real name, if you don't want to. You can remain completely anonymous throughout the entire process with your therapist. The only information they need is your emergency contact information.
As of January 2020, BetterHelp has conducted over 59,500,000 sessions, helping over 760,000 people. Their counselors are not only professional and licensed, but are also trained, experienced, and accredited. Each counselor possesses at least three years' and 2,000 hours of hands-on experience.
A study done by the Berkeley Well-Being Institute determined text, video, and unlimited messaging sessions with BetterHelp to be as effective as traditional face-to-face therapy with licensed professional counselors, with 98% of their clients making significant progress. All you have to do to start is to answer a few questions online, and they will match you with a licensed mental health professional within 24 hours. The next step is to chat with your therapist by messaging live or using face-to-face therapy. If you're not comfortable with your provider after trying messaging therapy -- you can change counselors any time you want, no questions asked.
The goal of BetterHelp is to help people find a therapist that best suits their needs. Therapists and counselors at BetterHelp are trained in a variety of therapy disciplines and can provide a wide range of therapy services including treatments for addictions, panic attacks, stress, parenting, anxiety, relationship conflict, eating, seleeping, anger, family conflicts, grief, self-confidence, and more.
Prices range from $40 to $70 per week (billed monthly) and these prices include unlimited messaging, as well as weekly live sessions (chat, phone, or video) if you prefer.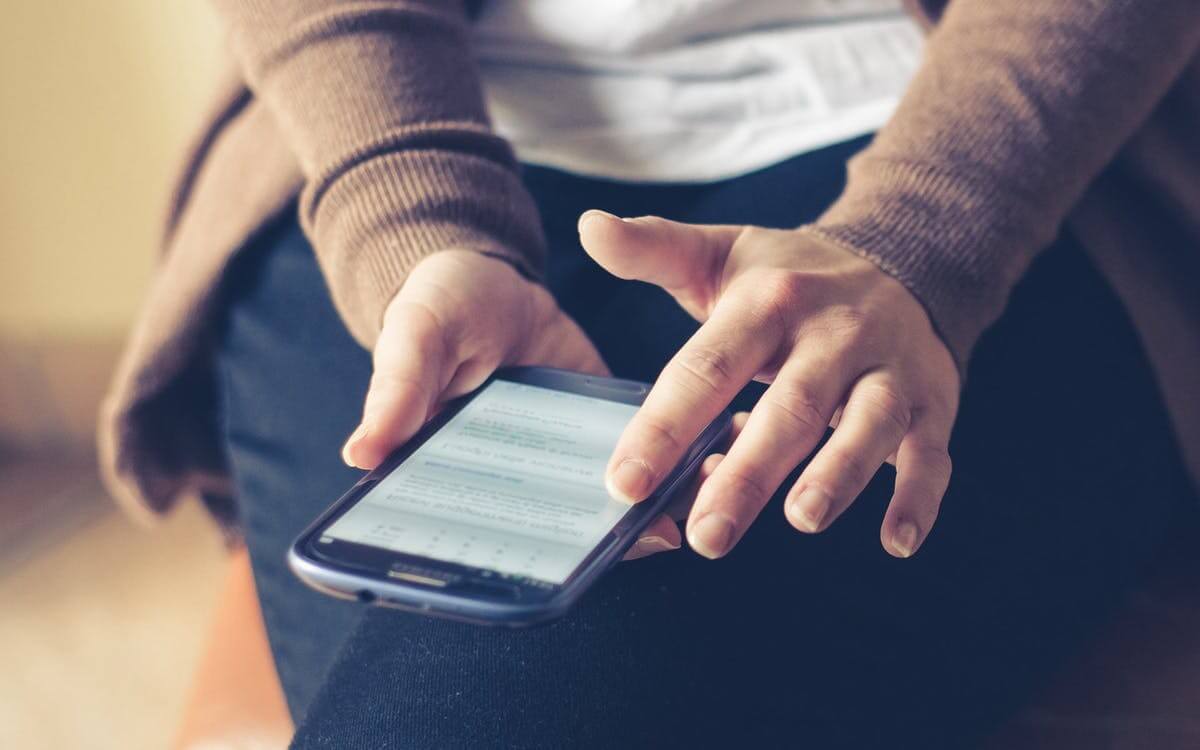 Source: pexels.com
Talkspace
Talkspace is another online therapy service that has licensed therapists and counselors. With their 24/7 available messaging, you can write to your therapist whenever you need to (using your mobile devices). When you leave messages, therapists and professional counselors check their messages twice a day (five days a week), so you'll get an answer within 12 hours. With this plan, you'll pay $260 monthly.

If you prefer to schedule live sessions, you may choose their Therapy Premium plan, which includes one live session per month (and therapists responding daily via online chat, 5 days/week) for $316 monthly. Their final Therapy Ultimate plan includes four live phone and video sessions per month (and therapists responding daily, 5 days/week) for $396 monthly. With Talkspace, you may only do live video chat from your phone or tablet-if you prefer video chatting live from your laptop or computer, BetterHelp is there for you in real-time.

To give you a good idea of how Talkspace works: they will assign you to a matching agent for a free initial consultation. First, you get an assessment, then you choose a plan, and then they help you find the top therapist for you. You may find a therapist's in-depth comparison of Talkspace and BetterHelp
here. Other comparisons to browse include reviews from e-counseling, live bold and bloom, and online therapy.
ReGain
ReGain specializes in online couples counseling and marriage therapy. The ReGain platform is one of the United States' leading couples therapy platforms. The popular platform specializes in therapeutic services that help intimate, dating, and married couples to mend and improve broken relationships, or to strenghten healthy relationships. ReGain has therapy providers with areas of expertise that range from licensed marriage and family counseling to practitioners that specialize in cognitive behavior therapy (CBT) for individuals and couples.
ReGain Features At A Glance:
Phone, Video, and Audio Sessions
Offers Unlimited Video Sessions
SMS Text Message Sessions
Specializes in Couples Counseling
Secure, Encrypted Chat Room
7 Cups of Tea
7 Cups of Tea is a free, online, peer-to-peer chat service that provides unlimited support via their online chat system and video sessions. When you need to chat, 7 Cups of Tea will link you with a good listener that suits your needs. They also have fun activities that will help boost your mood. Whichever you feel like doing, 7 Cups of Tea offers several choices such as one-on-one chatting, group chats, forums, self-help articles, and over 100 mental health and relaxation videos. The difference with 7 Cups of Tea is that they are free, and their "therapists" are called listeners because they are not officially licensed.
Some of the listeners at 7 Cups of Tea are students in the process of getting their licenses, and some are volunteers who want to help people discuss issues. However, all their listeners must pass a rigorous background check and are certified in multiple areas of expertise. 7 Cups of Tea has provided over 16 million conversations for people who needed to talk, and they are there for you whether you are going through a rough time or just need to chat. They have listeners who have life experience based on your specific issues or affiliation. Also, you can join a group chat room to virtually hang out with others. They cover all subjects such as love, relationship issues, life skills, addiction, abuse, anxiety, stress, depression, and the opportunity to just vent about your day. Their website is very user friendly, so even the most inexperienced computer or smartphone user can participate.
Breakthrough
This website has over 1,000 therapists to choose from, and an average of 30,000 visitors per month for phone and video sessions. They have an 80% success rate for those clients who used Breakthrough as directed. They provide online therapy or counseling for many mental health issues, such as anger management, depression, anxiety, postpartum depression, bipolar disorder, and addiction. Breakthrough offers messaging, online video, and phone chatting. You can search for a therapist by specialty, insurance type, provider type, or location. They are professional and accept many insurance providers. Their plans start at $50 per hour, which is a bit more than the other mental health resources mentioned, but this may be due to the broader insurance acceptance. They are recommended by The New York Times, Bloomberg Businessweek, Oprah Winfrey, and The Boston Globe.
My Therapist
MyTherapist.com is an online counseling/online therapy platform that specializes in online referrals for psychologists, therapists, social workers and counselors who all have either a Master's or Doctorate degree in their field. Each has been certified by the state in which they practice and have at least 2,000 hours and three years of experience. They offer text messaging, live video or phone chats, phone calls, and video conferencing. Some of the specific topics they provide include grief counseling, parenting, depression, relationship issues, stress and anxiety, LGBT issues, family therapy (or counseling), post-traumatic stress disorder, addiction, and eating disorders. Their plans start at $170 per month.
Types of Online Therapy
Just as there are many different HIPAA compliant online mental health resources, there are also different types of online therapy. Some of the most common versions of online therapy include:
Individual Therapy: This is where you talk to a licensed, professional therapist or counselor online via audio or video (in a one-on-one format). There are many ways to do this, such as through live chat through Facetime or Skype, chat rooms, email, texting, instant messaging, and even talking on the phone. These types of therapy or counseling sessions are good for types of issues such as depression, anxiety disorder, stress, borderline personality disorder, attention deficit disorder. Online therapy should not be used for severe mental issues -- if you're in a crisis, these resources can help.
Group Counseling: This is when a group of individuals meets with a counselor, therapist, or other licensed mental health professional online to talk about their concerns, share their feelings, and learn new coping methods. This is good for many types of mental health conditions like depression and anxiety disorders. Groups meet via text, video, and phone sessions.
Marriage and Family Counseling: This is a form of relationship counseling used when your relationship with your partner or other family members is compromised or complicated by issues like addiction, abuse, extramarital affairs, financial hardship, mental health issues, or anything else. You will likely see a therapist or counselor online together with the other family members as well as individually, to get the counseling you need. Sessions are conducted via text, video, phone, and video conference.
Substance Abuse Therapy: If addiction is a problem, substance abuse therapy is a good way to help improve your physical and mental health. For those going through serious withdrawal related to substance abuse -- getting therapy online is not a good option; it is recommended that you speak with a medical health professional regarding the next best steps to take. However, if you are a recovering addict needing some additional counseling to heal from the effects of substance abuse, this type of therapy is great because you do not even have to leave your house to find a therapist or other mental health professional.
Group Chat Rooms: Many people do not like to use group chat rooms because they usually do not have a licensed therapist or counselor running the group. Also, some people do not feel comfortable talking to strangers about their personal lives and sharing their personal information. However, some people find it much easier to talk to people they do not know and will probably never meet in real life and will participate in group therapy sessions led by a certified mental health professional. There are many types of group chat rooms where people can talk to a therapist in a group setting about topics like depression, anxiety disorders, attention deficit hyperactivity disorder, bipolar disorder, etc.
Get Help Today with Online Therapy
Now that you've read about some of the top online therapy sites out there, you can make an educated decision about which one you'd like to explore. Online therapy is a convenient option for those of us who lead busy lives and can't make it to a local therapist, and is also covered by health insurance in many cases. Rather than waiting until the next session to connect with your therapist, you can message online therapists between meetings. You've read about Talkspace, BetterHelp and more of the top sites that offer online therapy. You now have more information to make an educated decision as to which site fits your needs. How you use online therapy for health care is up to you. But remember that it's an effective form of treatment. Contact your health insurance provider directly to learn if your plan covers behavioral health services.
All the sites covered share a commitment to helping people work toward stability and wellness by healing symptoms of anxiety, depression, and providing relationship counseling. If you're struggling with any mental health issues or if you need relationship counseling, you don't have to suffer alone -- reach out to a therapist and get counseling online.One of the advantages of counseling online is how easy it is to sign up, and start treatment. Take the first step, start looking at the sites discussed in this article, and find the one that works for your particular mental health concerns.
Regardless of which site you choose, you should always read all the rules and requirements and check out their reviews first. Make sure they are a good and reputable company (that is HIPAA-compliant) before you talk to a therapist. Check them out with the American Psychological Association, your state counseling or therapy licensing board, or another reputable psychological source, and see if finding a therapist with online therapy is right for you.
No matter which site you end up trying, you're taking an important step forward in prioritizing your health. And that deserves recognition.
If you need a crisis hotline, please see below:
RAINN (Rape, Abuse, and Incest National Network) - 1-800-656-4673
The National Suicide Prevention Lifeline - 1-800-273-8255
National Domestic Violence Hotline - 1-800-799-7233
NAMI Helpline (National Alliance on Mental Illness) - 1-800-950-6264
Frequently Asked Questions (FAQs):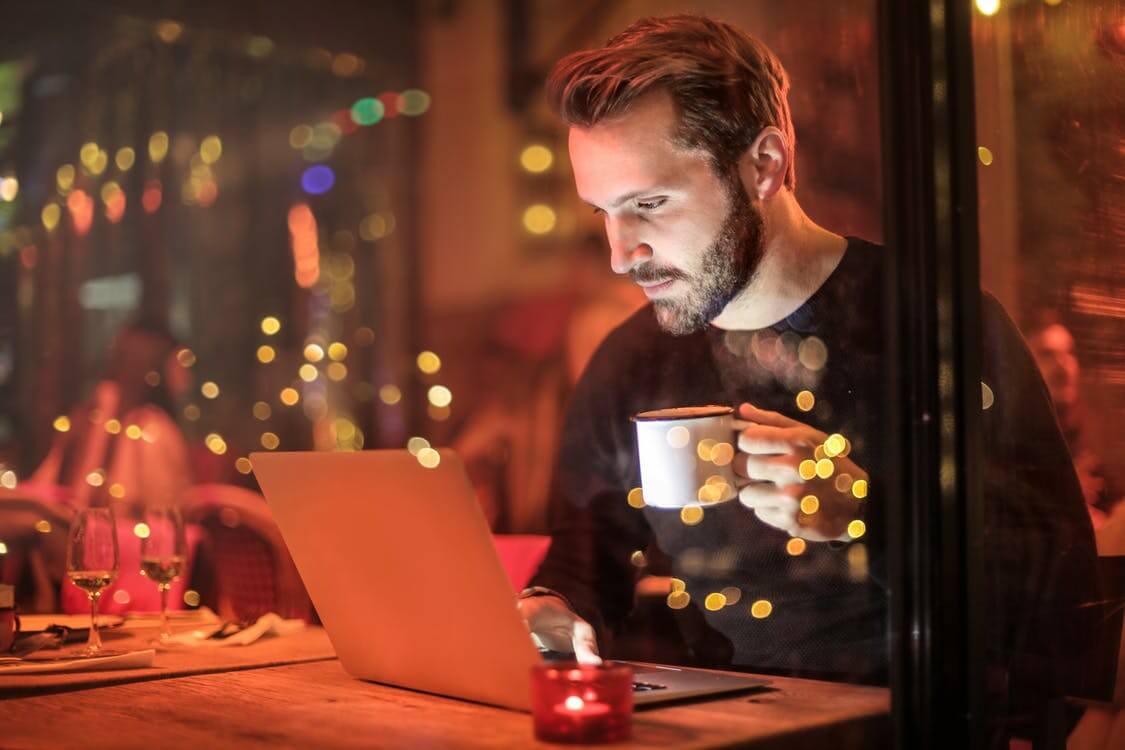 Source: pexels.com
Is online therapy as effective?
As mentioned earlier, an extensive study by the Berkeley Well-Being Institute found online therapy to be as effective as face-to-face therapy for clients with depression. The professionals who work through reputable online therapy platforms are licensed and credentialed therapists who are certified by their state's board to provide therapy and counseling. However, while online therapy services may have similar benefits, it's not capable of substituting for traditional face-to-face therapy in every case.
For mental health issues that are not life-threatening, online therapy is effective. When people take part in popular therapy modalities like cognitive behavioral therapy and relationship counseling -- the results are the same as in-person therapy. Cognitive-behavioral therapy can provide therapy clients with life-changing benefits regardless of whether chat sessions occur in the form of in-person therapy or by using affordable online counseling options like the BetterHelp online therapy service.
How much does online therapy cost?
The cost of subscribing to an online therapy service varies by platform. Using an online therapy service and getting therapy online gives therapy clients a direct route to affordable counseling. Online therapy services are provided via therapist websites that are hosted on a secure therapy platforms like BetterHelp, Talkspace, 7 Cups of Tea and ReGain. Clients can visit professional therapists online for a fraction of the costs of in-person therapy. Online therapy costs less than in-person therapy because there's no need to pay for an office space or transportation to get to appointments.
The leading therapy platform, BetterHelp.com offers clients subscription-based pricing for unlimited messaging therapy sessions starting at $40.00 per week (billed monthly). Many people are choosing affordable online counseling as an alternative to in-office therapy sessions where the national average can be as much as $200.00 for hourly session with professional therapists.
Can you do therapy online?
Yes! If you're suffering from mental health issues including depression, anxiety, burnout, or post-traumatic stress disorder (PTSD), you may be a good candidate for affordable online counseling. Getting therapy online is also recommended for couples taking part in relationship counseling. Leading therapy providers like BetterHelp and Talkspace provide clients with access to a 24-hour therapy platform to connect and communicate with your licensed counselor. Professional therapists practice popular therapy modalities like cognitive-behavioral therapy (CBT), exposure therapy (ERP), and many other talk-based forms of psychotherapy that are used in face-to-face counseling.
Does insurance cover online therapy?
Some insurance providers cover the cost of online therapy and mental health services. For example, popular insurance provider Blue Cross Blue Shield offers online therapy coverage as a part of their behavioral health benefits package. It's up to the insurance provider how many therapy sessions your plan will cover. If you're planning on using insurance to pay for therapy online -- check with your health insurance provider to find out how many therapy sessions are covered in advance. Many insurance providers offer therapy plans that cover the costs of cognitive-behavioral therapy online on HIPPA compliant therapy websites. Not all insurance companies cover the costs of online therapy via secure therapy websites. Check with your insurance provider to learn if video conferencing or chat sessions are covered in your plan.
Is therapy covered by insurance?
The Mental Health Parity Act requires that insurance providers include the cost of therapy and substance abuse treatments in their behavioral health plans. What this means is that in most cases, your health insurance provider will provide you with covered options that allow you to communicate with your counselor or therapist as a covered benefit of your insurance plan. Contact your insurance provider directly to learn if your plan offers online therapy coverage for you to communicate with your counselor online. Be prepared to provide some personal information in order to access your health insurance coverage details by phone or online.
Can I get therapy for free?
Yes. There are free, low-cost, and sliding-fee scale therapy options available for anxiety, depression, relationship counseling, and other mental health related services. Mental health clients who suffer from chronic mental health issues like bipolar disorder (BPD), post-traumatic stress disorder (PTSD) and other forms of mental illness can find therapy options that allow you to talk to a therapist for free. Public health departments and other community service-based organizations can put you in contact with free, low-cost, and sliding-fee therapy options with licensed therapists and counselors in your area. Ask your therapist if they offer sliding-scale therapy, or inquire with the online platforms mentioned above about free trials or reduced pricing.
How much does BetterHelp cost?
BetterHelp's platform provides unlimited access to board-certified therapists with over 2,000 hours of hands-on experience. BetterHelp therapy subscriptions start at $40.00 a week for unlimited live chat sessions with licensed therapists. New subscribers can take advantage of the 7-day free trial period BetterHelp offers.
During the free trial period, new subscribers have full access to the therapy service that offers online therapy sessions, via video, chat, and phone sessions. Therapy sessions are conducted with accredited psychologists, licensed professional counselors, licensed marriage and family counselors, and licensed social workers.
Is online therapy confidential?
Yes! When you take part in online therapy sessions using a therapy service, your sessions with online therapists are completely confidential. Your personal information is always protected when you talk to a therapist using a secure therapy service like BetterHelp. Your sessions are conducted with licensed and board-certified therapists who are required to uphold confidentiality standards that limit the sharing of your personal information.
None of your personal information including your name, therapy notes, diagnosis or other information will be released to anyone else without your consent.
How much does therapy cost?
The national average cost of therapy in the United States is between $65.00 and $200.00 per hour. Some of the costs of therapy sessions can be covered by health insurance. Online therapy services with leading therapy providers like BetterHelp can start as low as $40.00 per week for unlimited sessions with therapy professionals, like marriage and family therapists, teen counseling professionals, and licensed clinical social workers. Talkspace, another leading therapy provider, offers online therapy services that start at $99.00 per week.
How much does therapy cost with insurance?
The cost of therapy sessions can vary and depend on several factors. Important factors that can influence the cost of therapy sessions are location, conditions treated, and other factors. With the advent of the Mental Health Parity Act -- insurance providers are legally required to offer coverage for therapy services. The therapy service provided has to as affordable as medical health benefits. In a nutshell, while your insurance costs and coverage for therapy may vary, they must remain within the same specified out-of-pocket costs guidelines as medical health care. For example, physical checkups in a doctors office can not cost substantially more (or less) than therapy sessions with licensed mental health providers. Some health insurance providers cover therapy services and therapy sessions online while other providers will only cover the costs of in-office therapy.
The national average cost of therapy in the US falls between $65.00 - $200.00 per hour depending on your location. In some places, the cost of therapy can be higher or lower based on local standards. This average is based on the cost of in-office therapy sessions without health insurance benefits.
What is E-Therapy?
E-therapy is the same thing as electronic therapy or online therapy. Online therapy is a form of therapy that connects mental health clients with their therapists via secure online therapy platforms. HIPPA-compliant online therapy platforms like BetterHelp offer online access to mental health seekers who prefer to chat with licensed therapists. Therapy professionals online offer 24-hour access to therapy sessions with teen counseling professionals, marriage and family therapists, licensed clinical social workers, and other licensed mental health professionals. These licensed professional counselors have thousands of hours of hands-on therapy experience. Online therapy sessions are conducted via online video, chat, phone, and audio.
How often should I see a therapist?
You and your therapist will work together to create your customized therapy treatment plan. Your treatment plan provides you with a roadmap for your therapy sessions. This roadmap includes the number of recommended therapy sessions from your provider. The number of therapy sessions you participate in will vary. Factors to consider are the severity of your condition, symptoms, and other factors. For example, a board-certified therapist with years of hands-on experience may recommend more online video sessions for a young adult struggling with depression who needs teen counseling, than someone who is trying to quit smoking.
The BetterHelp platform offers unlimited therapy sessions via phone, video, and chat. This means that you can spend more time chatting with your therapist on a regular basis (or as needed).
How much are therapists per hour?
How much therapists charge per hour are dependent on many factors and are set by the therapists. The national average cost for therapy in the United States for services individual, couples, and teen counseling is between $65.00 per hour and can go up to as much as $200.00 per hour. Online therapists typically offer lower rates than their in-office counterparts. Read the therapy review above for more information on leading online therapy sites.
What is virtual counseling?
E-therapy, distance therapy, and online counseling are all examples of virtual counseling. Virtual counseling provides mental health clients with access to psychotherapy sessions online using online video and audio capable platforms. Today's mental health clients can login for live chat sessions with board-certified therapists via an online therapy service to discuss marriage and family issues, teen counseling services, and other common issues in an online environment. Two leading therapy apps that have a strong online presence (that provide online video therapy and relationship counseling) are BetterHelp and Talkspace. Read the above online therapy review to learn more about these leading providers that have a strong online presence in the world of online therapy.
How long should therapy sessions last?
When clients and therapists meet to discuss issues, these confidential meetings typically last between 45-60 minutes per session. These numbers aren't set in stone. The length and frequency of sessions is set by you and your therapist. The convenience of getting online therapy allows you to choose the best times for you to chat with your therapist via live phone, audio, video, or secured chat sessions. Therapy sessions can last for as little to ten minutes to as much as an hour. Shorter sessions are great for quick check-ins or pick-me-ups for people taking part in individual counseling, relationship counseling, or teen counseling online. If you read the above therapy review then you already know that online therapy provides an always-on online presence that makes it easy to get therapy on your own time.
What is the difference between a counselor and a therapist?
In some cases, a counselor and a therapist may act in the same capacity, but there are a few differences. Counselors often help people with short-term issues that are specific and not expected to last. Therapists, on the other hand, deal with more in-depth issues related to mental health and can provide lifelong support for chronic mental illness sufferers. The rules for counselors and therapists aren't set in stone as their roles can overlap. For example, people who visit marriage and family therapists for issues with their relationships, may also see the same therapist for counseling related to an individual issue.
How many sessions are in a mental health plan?
The number of sessions in a mental health treatment plan are client-specific and are based on a number of factors. Depending on the clients mental health state and diagnosis, a therapist or clinical social worker may adjust the number of recommended sessions for a client. The therapy treatment plan is normally developed between the mental health client and the licensed therapist that have thousands of hours of hands-on therapy experience. Your therapist will develop a treatment plan for you based on several factors. One of these factors is the answers to the behavioral health questionnaire you were asked to provide during your initial session.
If you change therapists, you may find that your current therapist and your new therapist differ in the amount of recommended sessions. This difference can be due to a number of reasons, for example if you're transitioning from in-person therapy to an online therapist website, you'll find that having access to a wider variety of therapists that practice 24-hours a day allows you to fit in more therapy sessions when your change therapists. The number of sessions that are recommended for relationship counseling online can change based on the progression of the relationship.
---
Previous Article
Best Online Therapy: How Are The "Best" Online Therapy Websites Ranked?
---
Next Article
Have Therapy Questions? We Can Help Answer Them
---
The information on this page is not intended to be a substitution for diagnosis, treatment, or informed professional advice. You should not take any action or avoid taking any action without consulting with a qualified mental health professional. For more information, please read our
terms of use.