How do I get back to myself?
Asked by Jessica
Answered
11/29/2021
It isn't unusual to find yourself in this type of situation with everything that is going on in the world right now.  What we do know is that the surgeon general says he started doing research in 2013 or 2014.  He traveled around the United States engaging in meetings and having his staff engage in meetings asking people what they felt that a surgeon general needed and could do for them.  He did this for three or four years during Barack Obama's presidency.  One thing that he learned is that the people of the United States resoundingly responded that they felt an intense lack of community and were isolated.   The same surgeon general was sworn in this year 2021.  In March 2021 he released his book Together based on the material gathered from 2013 through its finalized draft.  He shares not only the present and past need for community but also his view of how isolation and disconnectedness were created in the United States and also on a global sphere but also how connectedness and community have been and continue to be created on a political and local level.  I would encourage you to read his words.  The head of organizational psychology at the University of Pennsylvania in Philadelphia wrote an article for the New York Times this year that lamented the loss of motivation or "flow" of people prior to the pandemic.  He opined that the loss has grown exponentially throughout this pandemic.  Sounds insurmountable probably but his work and Murthy's book lay out a plan to return us to a sense of real community.  It has already been tried in numerous settings across the country within the political, geographic, and diverse cultural communities I would suggest that you read Together.  
I would begin my personal journey, if I were in your shoes, by making a clear inventory of where and when you last felt connected with a sense of community.  What created that sense of community for you?  What resonates for you from that point in time as critical to your life?  That may be your foundation upon which to build a new sense of community.  The sense of malaise or ensure that you feel can be surmounted with numerous methods of therapy.  A good starting point is to schedule an appointment with a counselor or coach who can lead you through a period of discovery.  Discover who you are.  Discover what your interests are in terms of life and career.  Discover what creates a stagnant feeling for you.  Then experiment.  Think of this as a time of rebirth where you slow down and discover the answers to these questions and challenge yourself to do only what matters to you and makes you and those you love around you grow in your sense of community.  Try new things and see what you really enjoy.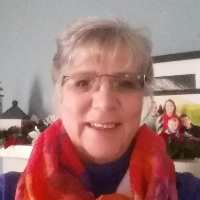 (Psy.D., LISW-CP/S, CACII)