How do I get rid or pain that's been buried for years.
Asked by Jay
Answered
11/29/2021
I think that the best start and most effective start for you is EMDR as it is a trauma therapy which puts clients into a better position right from the start.  There are a number of ways to control the pain of the trauma and build peace and a sense of calm quickly with EMDR which is essentially the need of trauma victims.  You should be able to reach that point (including initial assessment) within 2 to 3 sessions and move into processing the problems that bother you.  In order to assist you immediately, I am giving you a URL to the usual client handout that I use to explain the uses of EMDR and its purpose.  https://bhr-llc.com/wp-content/uploads/2013/08/EMDR-Client-Handout.pdf.  I would suggest that you read the material at the site immediately and then search for an EMDR clinician as quickly as possible.  EMDR is available and just as efficacious in person as in virtual settings.  
I would also recommend that you take care of yourself.  Self care will put you into a situation where you are better able to spend quality tie with your child and family.  You will be less likely to be moody and lose your temper with people (anger you report) if you are taking care of yourself.  You may feel that I am only talking about your physical wellness when I say this but I am not.  I am talking about wellness as talked about by Ohio University.  There are 9 dimensions of wellness and this is a URL to access a piece about these dimensions https://www.rollins.edu/wellness-center/nine-dimensions-of-wellness/  I will address one of the dimensions which is often misunderstood and not addressed from a self care perspective - environmental wellness.  While one often thinks of the environment as the trees, solar system, etc. and that is correct as it does affect our wellness, I am also talking about one's home, work and community setting wellness.  They are extremely important to our emotions and adjustment to life stressor.  Please make sure that you are looking at your personal physical setting when you speak of your personal environmental wellness.  The other dimensions seem to speak for themselves and the document I sent you will explain it directly.
Finally, schedule to see a counselor soon so that damage doesn't worsen as time passes.  You have the ability and resources available to you to address your situation.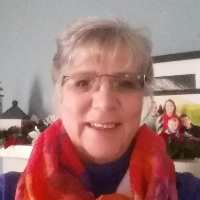 (Psy.D., LISW-CP/S, CACII)