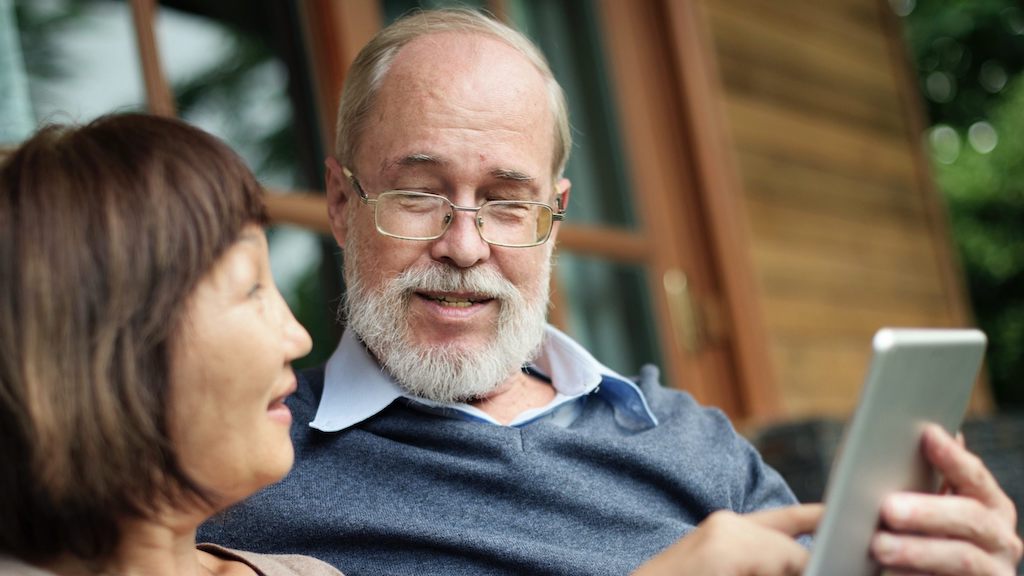 Source: rawpixel.com
Online therapy (also known as e-therapy, internet psychotherapy, or distance therapy) with an experienced therapist is becoming quite popular as of late, and for a good reason. Not only have we been able to help facilitate more than 143 million therapy sessions on our platform with one of our licensed counselors & therapists, but we have thousands of reviews from real users of our platform sharing their positive experiences working with a therapist here.
What are people saying about working with a therapist here at BetterHelp? We encourage you to see what some of our users say about our platform and how it has helped them strengthen their mental wellbeing.
What are the benefits of using our online psychotherapy platform? Aside from what real people are saying about this in-office therapy alternative, you might find that reviewing some of the most common benefits of working with a licensed therapist here may surprise you. It's important to keep in mind that this service is more than working with social workers, and you don't have to check to see if we accept insurance. To date, we have been able to help more than a million people with this platform at a reasonable therapy cost, without any issues when you need to switch therapists.
Affordable Online Therapy Explained
One of the biggest differences and benefits is that online therapy proves to be both accessible and easy to use with the internet! This makes communication with therapists possible from anywhere and gets you the help you need via text, phone, or video sessions as long as you have an internet connection.
No therapist location issues
With a growing number of people living away from large cities (in rural areas that typically have fewer therapists available), BetterHelp can provide a good solution. Online therapy sessions here are a useful tool for people who are not in a geographical location with an available therapist. As an effective solution for people who don't have reliable transportation needed for in-person therapy appointments, our service has resulted in more and more people signing up for sessions with a therapist on our platform.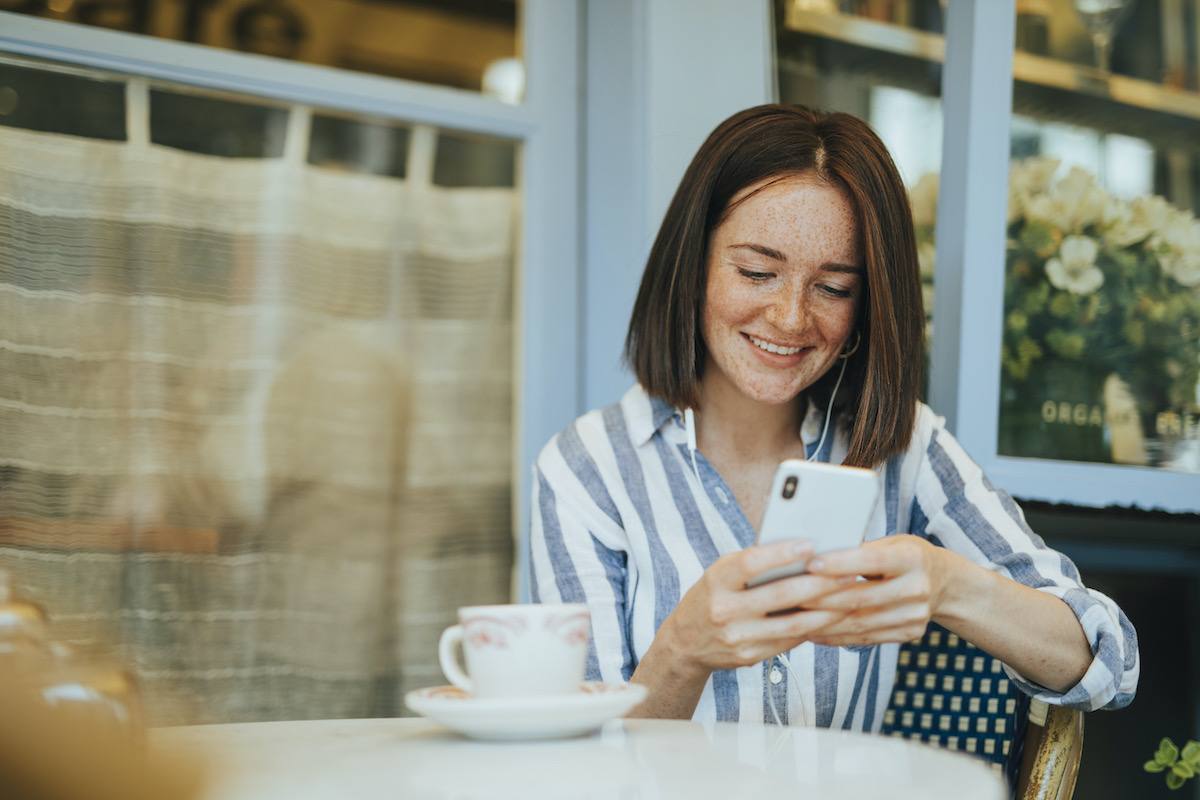 Source: rawpixel.com
Easily Discuss Mental Health Issues
Some people cannot speak or may have trouble talking with strangers face-to-face. Trying this platform and not worrying about going to visit a therapist's office can help anyone with verbal communication concerns have an alternative form of communication that makes them feel more comfortable, whether that means using therapy chat sessions or other types of computerized psychological treatments.
Private Conversations
There's less of a risk of bumping into someone you know or having someone see you pull into the therapist's office for a scheduled in-person psychotherapy appointment. Despite some people having concerns and reservations about e-therapy with a therapist, this is another benefit of privacy.
Lower Cost Therapy
Web therapy typically costs less because many counselors & therapists work from home and don't have common expenses like a need for a separate office, etc. These added expenses for a therapist generally increase their overhead, so they end up charging higher prices for therapy sessions with their clients. On the other hand, a therapist working on the internet can keep their costs low, and as a result, focus on helping their clients with important life concerns and other mental illness and health-related concerns.

Accessible therapists for people with disabilities - no need to travel to therapy appointments

Disabled people may find the traveling required to visit a therapist's office every week to be a barrier to treatment. However, working with a therapist via the internet can completely remove the need for typical in-office therapy sessions. An increasing number of people appreciate the features often associated with technology-based psychotherapy, such as video sessions or texting therapy. These modalities allow everyone to find available therapists to work with. At BetterHelp, you're matched with a therapist who best suits your needs and preferences. If you're not happy with your licensed therapist, you may switch at any time.

Therapist communication and accessibility on your own schedule

It can be a little difficult for traditional therapy to fit into your schedule if you have a busy life. A stressed-out college student who has a job on the side may find it difficult to be present for in-office therapy visits. However, when working with a therapist online, that's a problem that can be avoided entirely. You have the freedom to message your therapist from wherever, whenever (as long as you have an internet connection).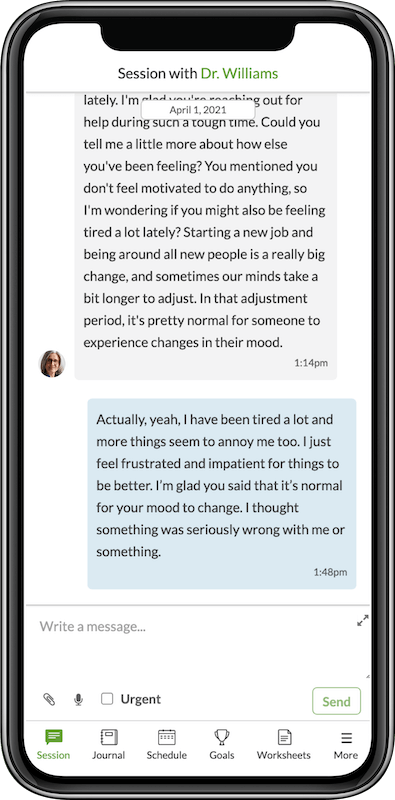 How Do Therapists Speak During Therapy Sessions?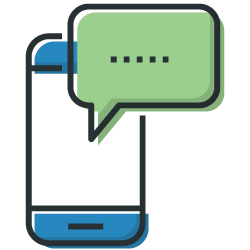 What Is Live Chat Therapy?
Using the BetterHelp app, you can speak with your therapist through live chat. As you can probably expect from a live chat, it provides quick responses. However, live chat therapy also tends to produce shorter messages. When you need instant relief or advice, live chat is a great solution.