45 Of The Most Romantic Love Quotes From Movies
By: Joanna Smykowski
Updated August 28, 2020
Medically Reviewed By: Lauren Guilbeault
Romantic movies and the love stories they hold. They bring us on a roller coast of emotions. The two main characters meet in a chance setting. Everything clicks for an unknown reason that one can only describe as fate. They begin a beautiful romance, only to have something sinister interrupt them and try and break them apart. Finally, when much hope is lost, they are brought back together to live out their lives in happy bliss.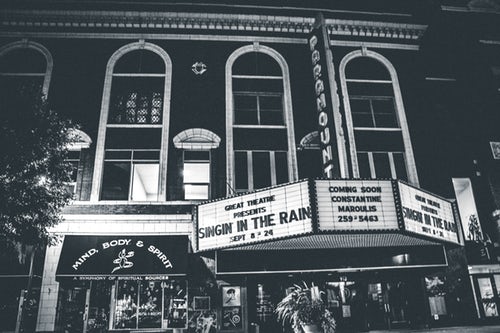 Source: unsplash.com
There are classic movies that have stood the test of time, ones that you make sure your children and children's children will watch. There are also new ones that are making names for themselves and becoming hits for the romantic in all of us.
These movies give us things. Hope in the goodness and love of people, and that it will all work out in the end. Faith in love and its existence, because movies like this can remind us of the better things in this world. And lessons on love, whether we take it away with us or not. Romantic movies many times have sage words of wisdom dropped throughout, quotes that we can carry with us once the film ends. Here at BetterHelp, we've compiled a list of forty-five of our favorite and most romantic loves quotes from movies:
"The greatest thing you'll ever learn is just to love, and be loved in return." - Moulin Rouge
"It doesn't matter if the guy is perfect or the girl is perfect, as long as they are perfect for each other." - Good Will Hunting
"If you're a bird, I'm a bird." - The Notebook
"It's like in that moment the whole universe existed just to bring us together." - Serendipity
"I love you very much, probably more than anybody could love another person."- 50 First Dates
"So it's not gonna be easy. It's gonna be really hard. We're gonna have to work at this every day, but I want to do that because I want you. I want all of you, forever, you and me, every day."- The Notebook
"I wish I had done everything on earth with you" -The Great Gatsby
"It was a million tiny little things that, when you added them all up, they meant we were supposed to be together … and I knew it. I knew it the very first time I touched her. It was like coming home…only to no home I'd ever known … I was just taking her hand to help her out of a car and I knew. It was like … magic." - Sleepless in Seattle
"You should be kissed and often, and by someone who knows how." - Gone With The Wind
"I vow to fiercely love you in all your forms, now and forever. I promise to never forget that this is a once in a lifetime love." - The Vow
"To me, you are perfect" - Love Actually
"Everything I have ever done, I've done for you." - Great Expectations
"I'm also just a girl, standing in front of a boy, asking him to love her." - Notting Hill
"You had me at Hello" - Jerry Maguire
"You're the first boy I ever kissed, Jake, and I want you to be the last."- Sweet Home Alabama
"When you realize you want to spend the rest of your life with somebody, you want the rest of your life to start as soon as possible." - When Harry Met Sally
"I would rather share one lifetime with you than face all the ages of this world alone." - The Lord of the Rings: The Fellowship of the Ring
"They say when you meet the love of your life, time stops, and that's true." - Big Fish
"Life is not the amount of breaths you take, it's the moments that take your breath away." - Hitch
"I've come here with no expectations, only to profess, now that I am at liberty to do so, that my heart is, and always will be, yours."- Sense & Sensibility
"As you wish." - The Princess Bride
"What do you want? You want the mood? Just say the word and I'll throw a lasso around it and pull it down." - It's a Wonderful Life
"Nobody puts Baby in a corner." - Dirty Dancing
"You have bewitched me, body and soul, and I love, I love, I love you. I never wish to be parted from you from this day on." - Pride and Prejudice
"Can't you see? Every step I have taken, since I was that little girl on the bridge, was to bring me closer to you." - Memoirs of a Geisha
"But the you who you are tonight is the same you I was in love with yesterday, the you I'll be in love with tomorrow." - If I Stay
"Why would you want to marry me for, anyhow?" "So I can kiss you anytime I want." - Sweet Home Alabama
"All at once everything looks different, now that I see you." - Rapunzel
"Our love is like the wind. I can't see it, but I can feel it." - A Walk to Remember
"In my opinion, the best thing you can do is find someone who loves you for exactly what you are. Good mood, bad mood, ugly, pretty, handsome, what have you, the right person will still think the sun shines out of your ass. That's the kind of person that's worth sticking with." - Juno
"Love is putting someone else's needs before yours." - Frozen
"Me? I'm scared of everything. I'm scared of what I saw, I'm scared of what I did, of who I am, and most of all I'm scared of walking out of this room and never feeling the rest of my whole life the way I feel when I'm with you." - Dirty Dancing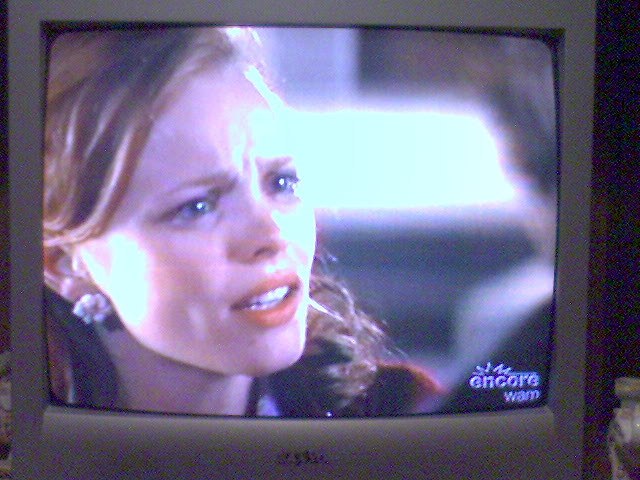 Source: flickr.com
"The best love is the kind that awakens the soul; that makes us reach for more, that plants the fire in our hearts and brings peace to our minds. That's what I hope to give you forever." - The Notebook
"Look, I guarantee there'll be tough times. I guarantee that at some time, one or both of us is gonna want to get out of this thing. But I also guarantee that if I don't ask you to be mine, I'll regret it for the rest of my life, because I know, in my heart, you're the only one for me." - Runaway Bride
"People do fall in love. People do belong to each other, because that's the only chance that anyone's got for true happiness." - Breakfast at Tiffany's
"Medicine, law, business, engineering, these are noble pursuits and necessary to sustain life. But poetry, beauty, romance, love, these are what we stay alive for." - Dead Poets Society
"My love, I cannot tell you how thankful I am for our little infinity. I wouldn't trade it for the world. You gave me a forever within the numbered days, and I'm grateful." - The Fault in Our Stars
"I'd rather die tomorrow than live a hundred years without knowing you." - Pocahontas
"I want to tell you with my remaining strength that I love you. I always have. I'll drift next to you every day as a ghost just to be with you. Even if I was banished to the darkest place, my love will keep me from being a lonely spirit." - Crouching Tiger, Hidden Dragon
"I hate how you talk to me, and how you cut your hair. I hate how you drive my car. I hate it when you stare. I hate your large dumb combat boots, and the way you read my mind. I hate you so badly it makes me sick; it even makes me rhyme. I hate it. I hate how you're always right. I hate it when you lie. I hate it when you make me laugh, even worse when you make me cry. I hate it that you're not around, and the fact that you didn't call. But mostly I hate the way I don't hate you. Not even close, not even a little bit, not even at all." - Ten Things I Hate About You
"Soul mates. It's extremely rare, but it exists. It's sort of like twin souls tuned into each other." - What Dreams May Come
"What I'm trying to say, very inarticulately, is that, in fact, perhaps despite appearances, I like you, very much. Just as you are." - Bridget Jones's Diary
"Maybe it'll be enough, if you know that in the few hours we had together, we loved a lifetime's worth." - Terminator
"I love her and that's the beginning and the end of everything." - The Great Gatsby
"I would rather have had one breath of her hair, one kiss of her mouth, one touch of her hand, than eternity without it. One." - City of Angels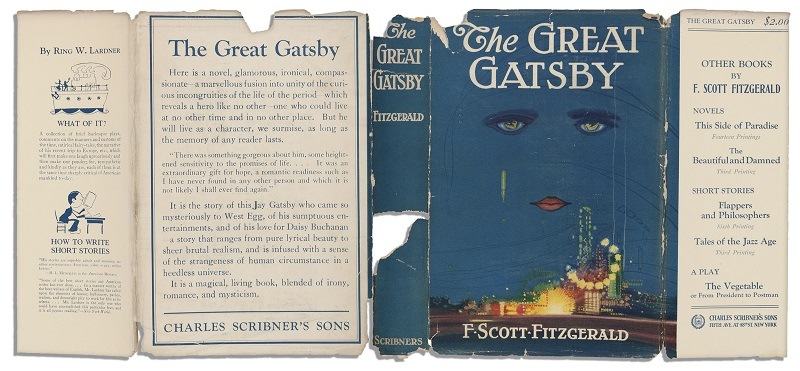 Source: commons.wikimedia.org
Relationships and love are an adventure, filled constantly with ups and downs. If you ever feel like you need someone to talk to about yours, whether as an individual or a couple, remember that sites like BetterHelp can match you with a professional online. In the meantime, we hope you enjoyed these quotes as much as we did, and that they give you joy about love any day you need it. Happy reading!
---
Previous Article
50 Love Song Lyrics About Relationships And Heartbreak
---
Next Article
Why Love is Important for Healthy Self-Esteem
---
The information on this page is not intended to be a substitution for diagnosis, treatment, or informed professional advice. You should not take any action or avoid taking any action without consulting with a qualified mental health professional. For more information, please read our
terms of use.