Inspiring words are wonderful to hear, but we are also capable of inspiring ourselves. Although we may not always realize our power, the power is in you. You simply need to discover and release it, no matter how slow or painstaking that process may seem. You are among women who have achieved greatness and you yourself are great.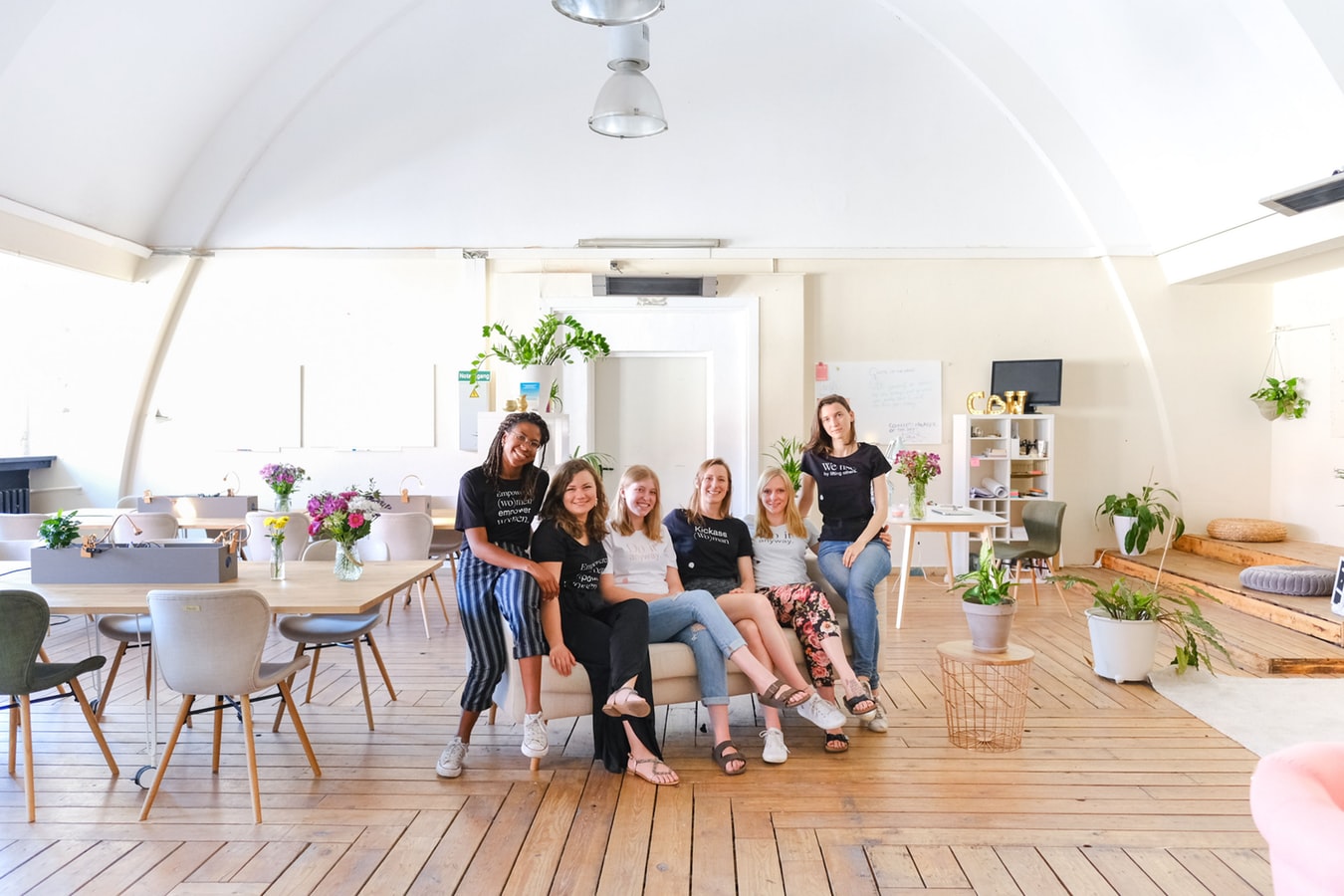 Everyone Needs Encouragement Sometimes.
But although we possess an innate ability to find inspiration within ourselves, sometimes it's still helpful to lift each other up. Encouraging women empowers us to accomplish our goals and fulfill our potential. Let's explore some excellent words of encouragement.
The Power of Women
Women are powerful beings. Sometimes, it helps to remind us of that and answer the question "what does it mean to be a woman?". Below are two quotes about how powerful women are:
"You are more powerful than you know; you are beautiful just as you are."
This quote from Melissa Etheridge reminds us that beauty is not the only or even the main asset that women need to be concerned about. The inner power women possess is what makes them beautiful. Knowing they have that power takes that beauty to a completely different level. This power will grow with time and the first step is realizing that women are beautiful as they are.
"A woman is the full circle. Within her is the power to create, nurture, and transform."
Diane Mariechild tells us that women are created with all the essentials at their disposal. Women have the power to create life, carry it, and deliver it. Individually, women can create themselves into whoever they want to be. Interpersonally, they affect those around them. Find more inspirational quotes for women here.
Amelia Earhart said, "The most effective way to do it, is to do it." Starting something (a project, a conversation) is much more effective than strategizing or coming up with a plan. Women need reminders to "get out there" and take the leap when they feel nervous or are stuck in the planning stage.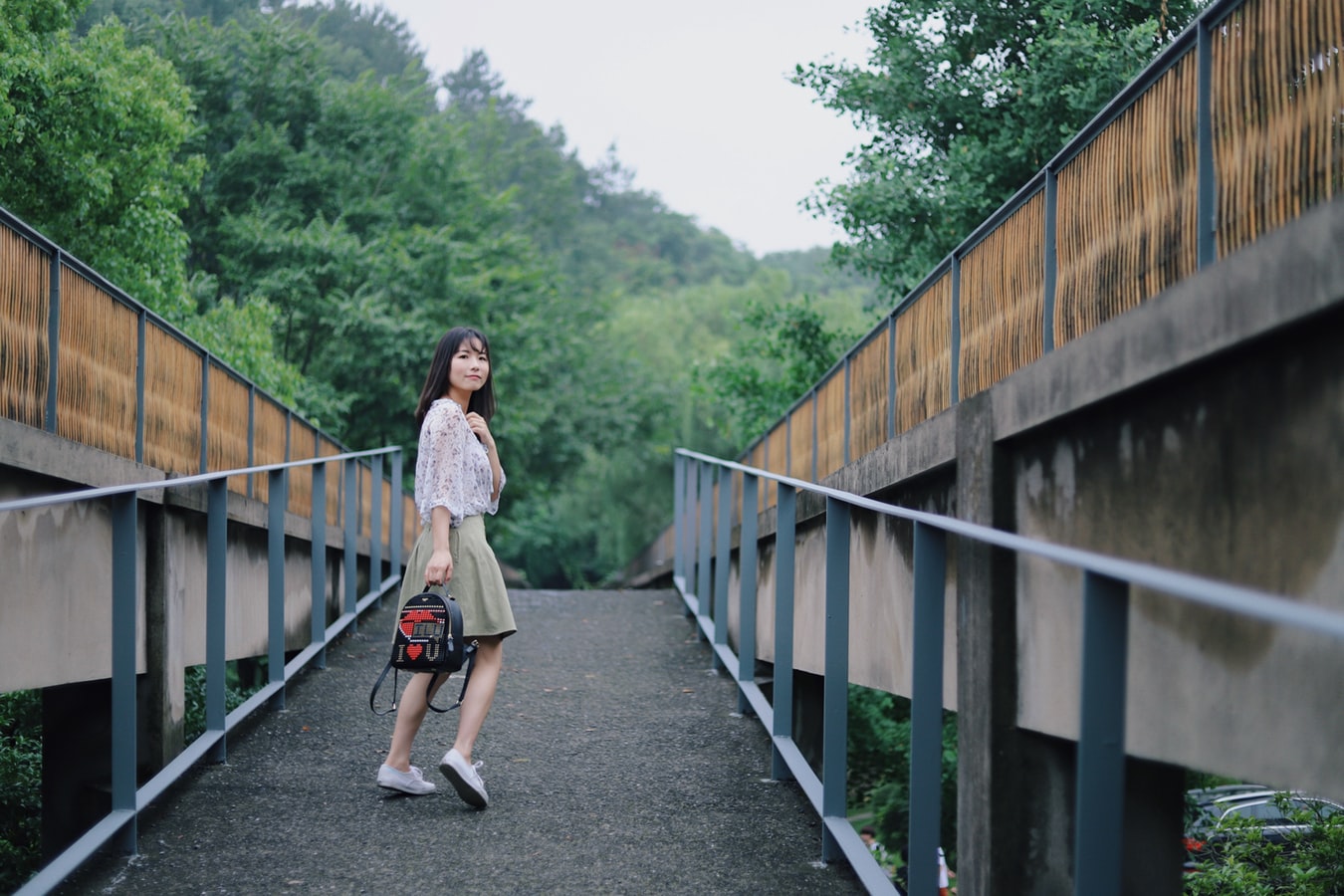 "It took me quite a long time to develop a voice, and now that I have it, I am not going to be silent,'' said Madeleine Albright. The process of finding one's voice and developing it can be a long and arduous process, and there is no need to stifle it once it is found! This quote is a reminder that women shouldn't give up the things they have worked so hard to attain, nor should they feel the need to defend it. Women should be encouraged to find their individuality and develop it.
There are countless quotes and variations of sayings that encourage women to be themselves. In many cases, this is easier said than done. Society tends to tell women to be themselves, but then encourages women to conform to certain standards. These could be beauty standards, work standards, or relationship standards.
If something doesn't sit right with you, it's important to know that it's okay to walk away and find something which suits you and enriches your life. This may mean walking away from certain people, environments, or places. While this can be difficult at first, new beginnings can and often do follow after challenging endings. It can take lots of guts and courage to walk away from something which conflicts with yourself but in the end, it's always worth it.
It's important for women to know that being themselves and putting themselves first is more than okay. These are just a few of the many available, encouraging words for women. Find more here and remember to encourage the women in your life.
A Message to All the Amazing Women out There
One of the greatest challenges women face is their career. Whether that entails climbing the corporate ladder, moving to a new city for a great opportunity, or launching a new freelance career, women need to understand that they are strong and capable. There's nothing that a woman can't do if she truly puts her mind to it, works hard, and allows nothing to stand in her way.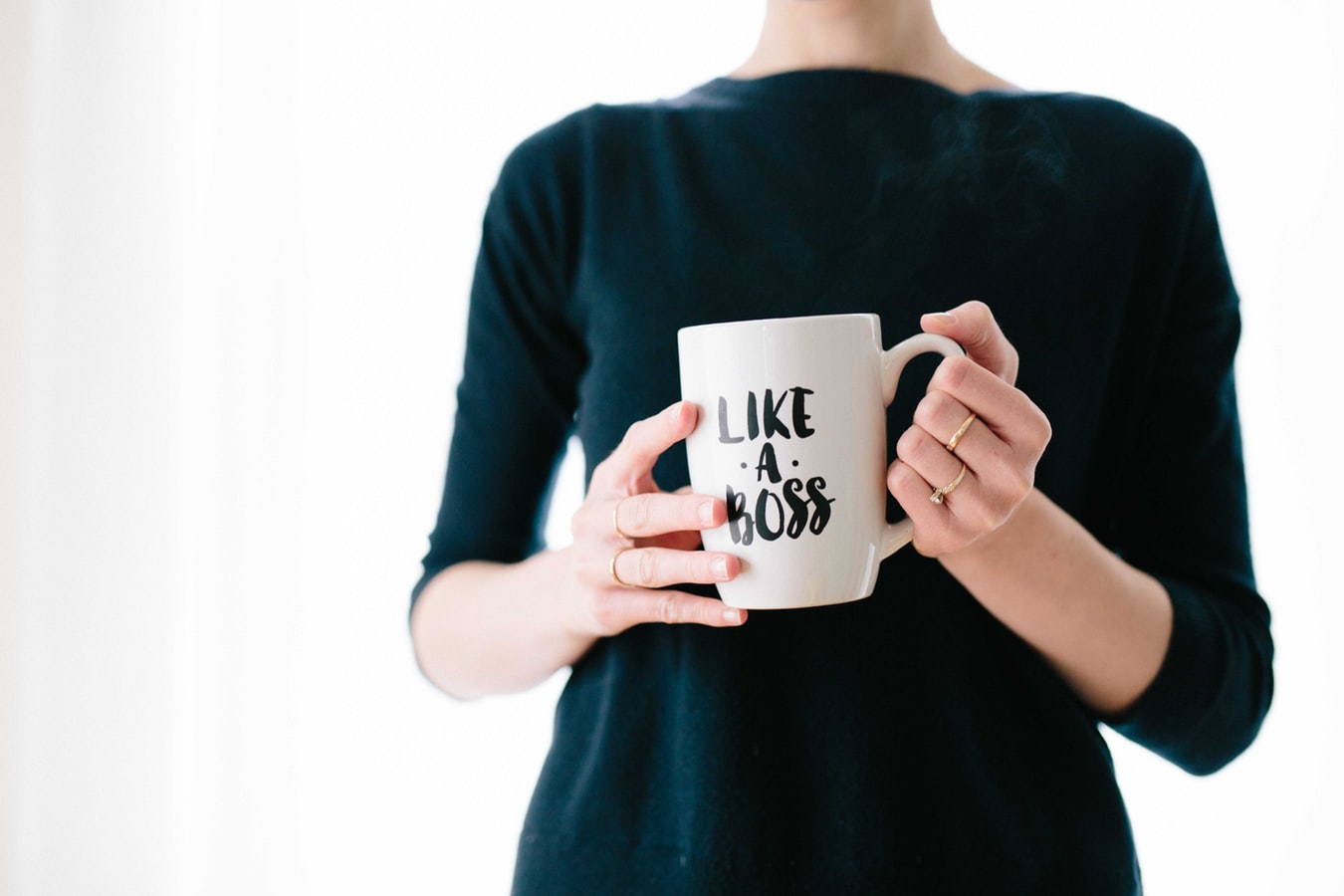 Everyone Needs Encouragement Sometimes.
Another challenge that women will inevitably face is men. This doesn't mean that all men are bad or that every man who crosses paths with a woman does so to cause her harm. However, it does mean that women have to be on their guard around certain men, particularly in certain settings. There are countless stories of women who have been harmed, injured, or killed by men. Part of realizing this involves not putting yourself in certain situations (like walking home alone after a night of drinking), but the most important piece of this reality is educating men to deal with their harmful behaviors in the first place.
When women enter into relationships with men, it's important to have a strong sense of self and not become wholly dependent on men. Dependence can manifest in many forms; there's emotional dependence, financial dependence, and even psychological dependence. None are healthy, and all should be avoided. Furthermore, a man who truly loves a woman will not demand her to be wholly dependent upon him. This is one of the earlier stages of abusive and otherwise toxic relationships.
How to Start Your Path to Self-Empowerment and Self-Encouragement
Not everyone knows how to begin encouraging themselves and finding their inner strength. However, getting started is very simple and is necessary if you want to live the best life you can. Here are a few ways you can start on your path to self-empowerment.
Get to Know (and Love) Yourself
You can't be empowered and encouraged if you don't know who you are as an individual. Those who encourage themselves know what they want out of life and use their powers of personal positivity to drive themselves forward. Take time to discover yourself and fall in love with that person so that you can better encourage yourself when you need it.
Become Confident in Your Abilities
One cannot be encouraged if you are not certain of yourself. Confidence is key in all areas of life and necessary to move forward. Building confidence takes time but is an important first step when it comes to empowering yourself.
Take Action
A lot of people spend time on theory and planning when it comes to encouraging themselves to do something, but the bulk of encouragement is found in action. When you see that you are capable of doing something and follow it through, you can accomplish anything.
Getting the Support You Need
If you find yourself needing more encouragement, reach out to get help. Needing more encouragement is something that everybody hopes for. You can accomplish many things, and if you need professional help, BetterHelp offers paid online counseling and therapy.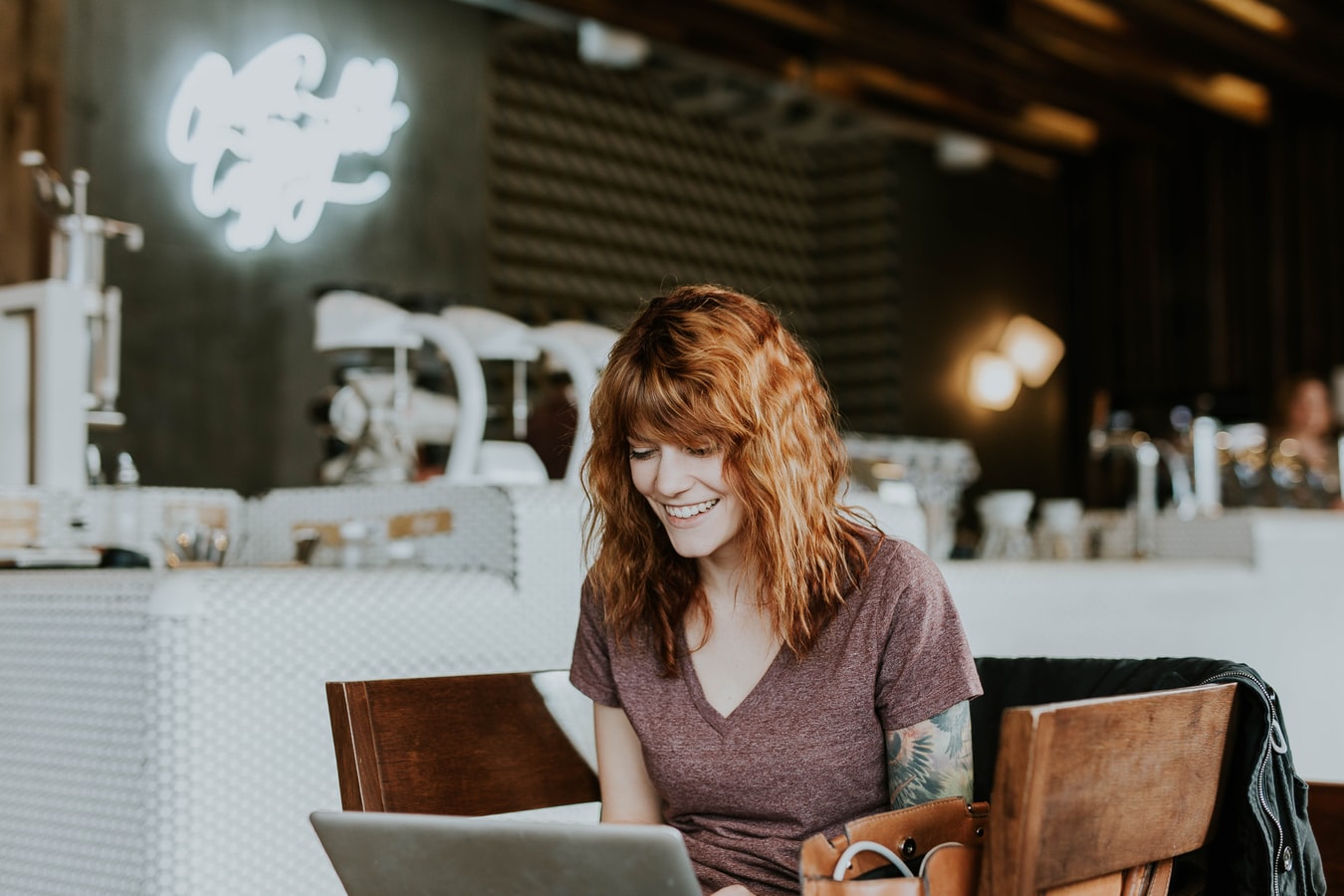 They strive to provide mental health help for those who want to avoid the stigma associated with seeking it. Their counselors are professional, affordable, and convenient. You can easily find out more at their website and learn just how helpful their counselors can be. Consider the following reviews of BetterHelp counselors.
Counselor Reviews
"Sabrina is so helpful! She always listens and is able to offer advice and support. I mainly enjoy talking to her to work through things I don't feel comfortable talking about necessarily with known people in my life. I highly recommend chatting with her if you need that little extra push or support to chase your dreams and feel confident. I also really enjoy the weekly inspiration as it gets me motivated and ready for the week ahead!"

"Gary helped me get to a better place than I was at the beginning of our counseling session. I was insecure and in quite a funk, but he helped me gain more insight into where the problems were really at and how I should proceed and what signs to look out for or keep in mind as I go through life. I don't feel insecure anymore. In fact, I don't think I've ever been this confident in my life! I'm starting to take measures to do better and be better for myself. I am very grateful I was able to have this experience with him."

Conclusion
As a woman, you have so much power in you, you just have to coax it out and encourage yourself. Use the inspirational quotes and tips above to help you transform into the person you are capable of becoming. With the right tools, you can do it. Take the first step today.
Below are commonly asked questions on this topic:

What to say to encourage a woman?
What are some good uplifting words?
What are some uplifting and positive inspirational words?
What can I say to give someone strength?
What is a strong woman quote?
What are 5 positive quotes?
What are three inspiring words?
How do you inspire someone with words?
What are 10 words that bring you inspiration?
What to say to encourage someone who is down?
Additional Frequently Asked Questions (FAQs)
What are some encouraging things to say?
When you're looking for words of encouragement for the women in your life, encouraging quotes like "You've got this" and "You can do this" offer words of encouragement for men and women who may be going through a tough time. Offering words of encouragement can help uplift someone's mood and show emotional support.
What to say to encourage a girl?
By definition, a strong woman probably won't let you know when she's feeling down. To encourage a qirl to grow into a strong woman, using encouragement for women quotes like "I am a strong woman because a strong woman raised me" helps young women find words of encouragement at troubling times and when they need it most.
What are some uplifting quotes?
Find encouragement quotes, motivational quotes, strong woman quotes for women, and words encouragement for kids, using an internet search and a search engine like Google. When you do an online search for words of encouragement for women, you'll find words of encouragement and quotes from women like Jennifer Lopez who stated -- "Doubt is a killer, you just have to know who you are and what you stand for."
How do you encourage someone?
When you're looking to encourage someone using quotes to celebrate them is a great way to go. To find the right quotes and encouragement for women it's important to understand the audience of women you're talking to. For example, independent women, career women, and the strong women in your life may respond better to words of encouragement for the women in your life versus those for men. Words of encouragement and inspirational words let the world know you're proud of the woman in your life.
How do you write an encouraging message?
Strong independent women in your life will appreciate words of encouragement for them specifically, strong woman quotes, funny quotes, and friendship quotes. By definition, a strong woman understands the message behind words of encouragement like "Life shrinks or expands in proportion to one's courage." Words of encouragement like these show the women in your life that you support and encourage them.
What can I say to a girl to increase her confidence?
Words of encouragement like "She was powerful not because she wasn't scared, but because she went on so strongly -- despite the fear" are direct words of encouragement for women that can uplift and inspire the women in your life. Words of encouragement may be just the thing the women in your life need to accomplish their goals.
What do you say to a hardworking woman?
A strong woman is often seen as a hardworking woman and is a woman with a voice. It's easy to find strong women quotes online to share with the woman who understands the value of love, friendship, and encouragement. Strong woman quotes like "her passion burns brighter than her fears" are great quotes to encourage a woman you've admired.
What makes a girl happy?
Words of encouragement, funny quotes, and strong woman quotes are avenues to use for encouragement for women. The definition a strong woman may need when she is feeling down can often be found in strong woman quotes and by using words of encouragement for women found in an online search.
How do you praise a woman?
The best protection any woman can have is the protection of her heart and emotions. Quotes that provide encouragement for women and strong woman quotes are inspirational tokens of affection when the woman understands their value. These quotes are the best protection any woman could ask for.