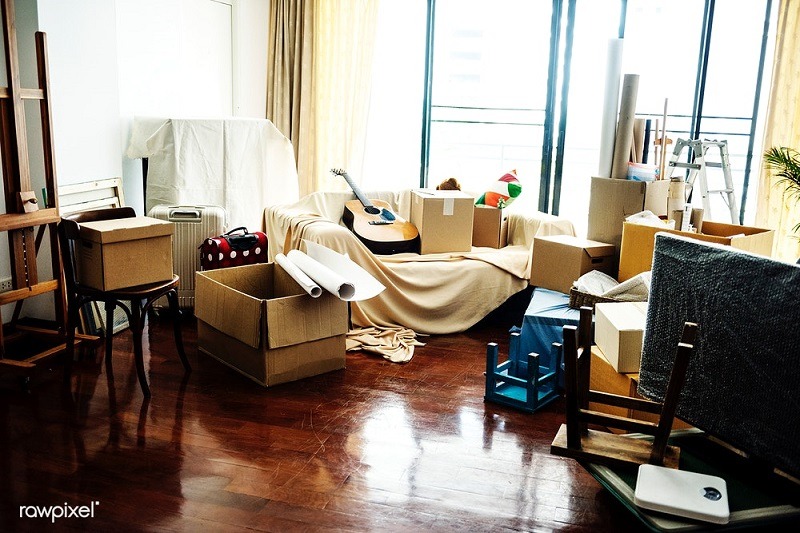 Fear of the Unknown
A lot of relocation depression symptoms are caused by an underlying fear of the unknown and loss of the familiar. No matter where you call home, you have developed a familiarity with it that is unique to that place. You know how to get around, have mapped out your friends (and maybe also your enemies), have your favorite haunts, and have most likely found refuge places for when you are feeling down. When you leave this place for a new one, you may have to start all over from square one - and that can be absolutely terrifying.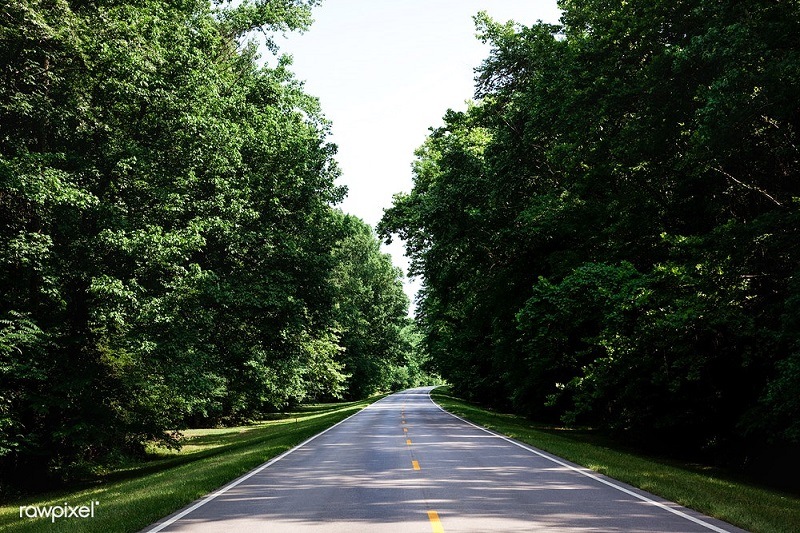 Source: rawpixel.com
We become so complacent in (and at times dependent on) our routines that anything that threatens their disruption arouses anxiety within us. Some of us are fortunate enough to have been born with an adventurous spirit that is conducive to adaptation, and that's great! For those that are more tentative about moving, you are probably feeling lost, confused, and uncertain of what lies ahead. Other symptoms of transitional trauma include:
Hopelessness
Isolation
Fearfulness
Forgetfulness
Agitation
Aggression
Lack of interest in pleasurable activities
Loss of interest in sex
Finding it difficult to concentrate
You might also experience weight loss, sleep changes, or eating disorders. In some cases, the individual may turn to alcohol and drugs to cope with moving to a new city.
People who have experienced relocation depression have described this time as a loss of control, the end of an era, or even loss of confidence. Seniors, in particular, are susceptible to relocation depression since they have often spent a good bit of lives in one place and are more likely to have to move not because of choice, but out of necessity.
One way to address relocation is to see it as a challenge for you to overcome. It's actually a good sign that you're feeling depressed about leaving because it means you've fallen in love with the place from whence you are traveling.
At the same time, though, new opportunities are something to be elated about! It's a beautiful world we live in, and you are fortunate enough to have the opportunity to check it out for yourself. Not everyone gets to embark on the journey that you are about to.
Assuming Formlessness
We, humans are at the top of the food chain on this planet because of our uncanny ability to adapt. The nature of life as we know it is growth and change. If you love who you are already - you have no idea who you can be and what you can become. If you play your cards right, this enormous challenge is going to instill confidence in you like none you've ever experienced.
No matter where you're going, moving to a new place is sure to be saturated with novel challenges. You might have to adjust to a new climate or assimilate into a new culture. All the while, you'll probably be learning a new job, meeting all new people, and visiting places you never thought you'd see. By the end of it all, you'll look in the mirror and see a completely different person than the one you showed up as.
As you prepare for these incipient changes, imagine who you've always wanted to be. When you were growing up, did you want to be an actor, or a rock star, or an Olympic weightlifter? It's a new beginning, and now is the time to chase the goals you were too comfortable to pursue before.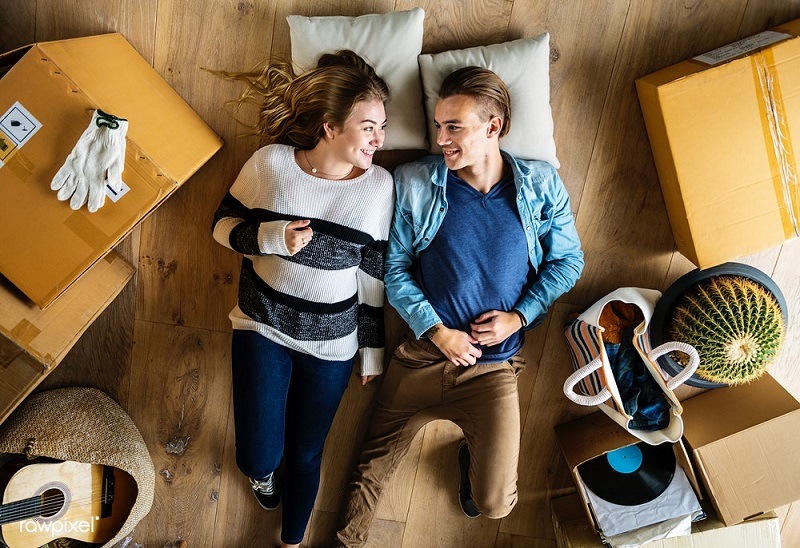 Source: rawpixel.com
Adapting is difficult, for sure. When you are successful, though - and you will be - you're less likely to second-guess your ability to survive again. As you leave your home, let those melancholy feelings be a reminder of the nostalgia that will soon accompany your memories of it before you lies an opportunity to correct your faults and live your dreams.
New Love
Sometimes, the hardest part about relocating is knowing that you won't be around the people you love anymore. Some of you might be bringing your family members with you, and some of you might be going it alone. In any case, once you arrive at your destination, you'll be tasked with meeting new people and finding new friends.
For many, this is the hardest part about moving. You may worry about being sociable enough or fitting in with your new neighbors, classmates, or colleagues. It's easy to see yourself in that kind of negative light, especially when this large and perhaps overwhelming transition already has you feeling depressed. However, when you overcome this hurdle and find your new group of people in your new locale, you'll be amazed at how much better you'll start to feel!
As you learn to appreciate the beauty that everyone around you has to offer, you'll be able to look inside yourself and see your good qualities, too. You will learn a lot about what you like and what you don't. You will set new goals for yourself, tackle more challenges, and steadily build a base of self-assurance that will continue to serve you for the remainder of your life.
You might be wondering, "Where do I meet these people?" You'll find them in the places you gravitate toward as you have more experiences that you enjoy. When you discover the things you love doing, you'll find yourself alongside others who feel the same way you do, and your bond will be strengthened by your mutual appreciation for whatever it is you're doing. These are the people who make life worth living. You would never have had the opportunity to meet them if you hadn't migrated. It's just one more thing to smile about.
How to Overcome Relocation Depression
You may have left where you call home at a point in your life, whether it is local moving or long distance. Chances are that you may be sad and overwhelmed at the prospects. However, you are open to new possibilities and want to tackle the sad feelings head-on. Below are important tips to get you through relocation depression and come out feeling good as ever.
Reducing Stress During Relocation
To overcome the transitional trauma of relocation depression, reducing stress is a must. Long-distance moving is already a strenuous activity to plan on its own. You now have to adapt to the area, while missing your family members and loved ones, that can take a toll on someone. We have come up with few tips on dealing with the stress of moving. Here are some ideas:
Don't Rush yourself Before or After Relocation Depression
Relocation depression is heightened when the move is rushed or forced. If you can, take your time to prepare beforehand. If you're at the new location already and struggling, you can still take your time. Don't rush to unpack, find new friends, or get a lot of things accomplished. Putting too much pressure on yourself will only make your relocation depression worse. Also, if you notice the signs of relocation depression in yourself, don't be in a hurry with getting yourself to feel better. Take some time off to enjoy and benefit from therapy. You are already halfway there.
Keeping a positive attitude can be tough in any stressful situation. When you are dealing with depression, it can be ten times harder. You can start by writing in a gratitude journal in the mornings. This simple activity can keep you focused on the good and not the bad. Try these other positive thinking tricks as well.
Keep in touch with home; we understand that you are missing them, so try to reach out to them even via social media. Talk to them about how you are feeling. You do not have to cut off the people you love and isolate yourself just because of a move.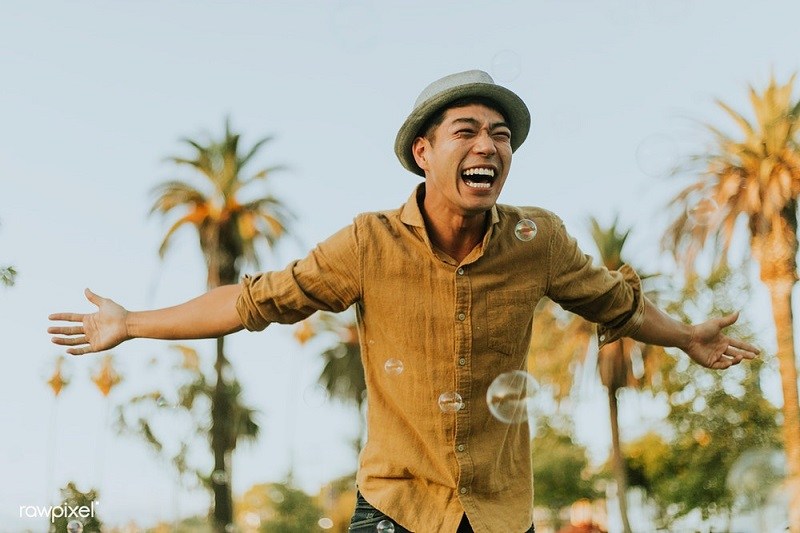 Source: rawpixel.com
Establish a Support System
Relocation depression is often magnified by isolation. You might be thinking, "How can I establish a support system when I'm in a whole new environment where I know no one?" Getting out and about, finding local support groups, keeping in touch with family and friends, and seeking professional help are all good options. Having just one person who can help you through this tough time can make a world of difference. There are also several resource centers in the new environment that can help with acclimatizing to the new environment.
Relocation is Not Always Easy
The relocation depression that you're feeling may not always just 'go away.' For some that need a professional source of support and guidance, resource center when moving or going through any sort of large transition, seeing a therapist or counselor may be a helpful option. Don't be too hard on yourself in a bit to feel better very quickly.
People take months, even years before a new place starts to feel like home and for some, it never happens. So take each day at a time. If help is the way to go for you, do it. Getting advice from people who have struggled with the issue and are now over it is a step in the right direction as they best understand what you are going through.
You could also try to engage in your hobbies, try taking a walk, cycling, or taking yourself out for a little sightseeing in the new environment to help open your mind to its prospects. You could also start exercising, going to the gym, who knows, you could make a few friends along the way.
Visit the library, museum or art studio around. Don't just stay cooped up in your house as isolation can worsen your feelings. Eat healthy, as what you take into your body influences not just your appearance, but state of mind as well. Drop the use of substances to cope. They can only make your feelings of overwhelming sadness worse and cause more anxiety and guilt. If you find it difficult to do so, try seeking professional care in that regard.
Moving to a new place provides unlimited possibilities, a fresh start towards life, but relocation depression may not allow you to see the change through that lens. So, if you feel sad about moving, there is absolutely no shame in seeking help when it all becomes too much to manage. Moving away from your place of security is one of the most challenging things one can endure, and the people you surround yourself with will be the key to making it out of your anxieties and uncertainty and into feeling more at home.
Relocation depression can be treated, so do not be alarmed. Seeking expert care in a timely manner and following up with their treatment has a part to play. Sometimes medications may be required; however, the medication should only be taken upon prescription by a healthcare provider. BetterHelp provides a safe space for you to get better from relocation depression and a means to get help for your loved one. If you feel they are struggling with depression following relocation, expert therapists at BetterHelp are ever willing to guide you on the road to recovery.
Frequently Asked Questions (FAQs)
How long does it take for a new place to feel like home?
Moving from one place to another involves packing supplies and loading and labeling boxes of different sizes. It is a venture that can affect a person's mental health in a big way. Even one's behavioral health is not left out. When you arrive at the new destination, you are most likely tired of all the packing. That's not all; you are unsure how long it would take for you to feel at home or be mentally ready to settle.
Then, you think it would be better for you to unpack and arrange your stuff so the new place can feel like home already. However, you lack both the mental and physical support system since there is no neighbor or friend around to help you unpack or keep your mind engaged as you do so. Even when you get past the unpacking, you have to search, search until you find your supplies as they are not in familiar spaces anymore. For some people, it takes them only a few days to feel at home. For many others, it takes months even to arrange the house. Even after arranging, others need family therapy to have the new environment feel like their home.
A few times, children cannot deal with being away from their old teachers, friends, and classmates. Hence, teenagers get involved in alcohol and drugs, which doesn't even make them better. It only destroys their mental health the more. That mostly happens when they do not get the desired excitement that they seek. And that gets them more unstable in their behavioral health.
Why is relocation so hard emotionally?
It is really difficult to tell how much local moving long-distance moving may affect you or your relationships. Moving can be so hard on a person emotionally because of a lot of reasons. For instance, living in a place like the United States makes you familiar with the unique things to your city. You must have mapped out the environment and gotten used to the people around there. So, having to leave a family member or a friend behind to start a new life in a new city where you would meet new people can be hard on your behavioral health.
Having to change your daily activities can create a lack of interest in you. Also, keeping up with long-distance relationships with former colleagues and neighbors that you spent most of your life with before moving can make you feel sad. That's because you know that relating with them on social media would be different. It cannot be like when you could meet up with them a few blocks away.
For instance, you have to go through the rigorous activity of packing supplies, sealing boxes, and doing a long-distance moving. And then, you don't even have friends to help you search and search for them and then unpack when you arrive in the new city. The long-distance trip and the absence of the people you're used to both affect your mental health.
How do you cope with moving to a new place?
Since moving to the new place was necessary for you or your family members, it is important that you learn how to cope with it for your mental health. Dealing with moving to a new place, whether it was a local moving or a long-distance moving is possible. What you need is to work on reducing stress. And you can reduce stress by relaxing.
For example, rather than rushing the relocation, you can move moving day to a time when you have prepared mentally. Also, keep a positive attitude towards the situation. Be cheerful that you would meet new people and go to places you only could have imagined. Then, establish a support system for yourself. It can be in a family member or even local support groups around you.
Don't be afraid to find a support group, a resource center, perhaps in a book club or neighborhood meetings. You can also seek professional help as an individual or a family. For example, family therapy helps you improve your behavioral health and overall mental health. It enables you to overcome relocation depression. So, rather than resorting to excessive sleeping or extreme consumption of alcohol and drug, and eating disorders, which are symptoms of relocation depression, your mental health becomes stabilized.
How long does it take to adapt to a new environment?
Moving to a new environment affects both the mental health and behavioral health of a person. Someone who relocates from, e.g., a long-distance environment might find it hard to adjust to their new place. It takes some people days before they recover from packing supplies and unloading boxes or arranging their household items. Also, a possible difference in time zone and weather can affect their productivity.
Hence, it may take you some time to adapt to the new environment. Getting used to new opportunities and people, especially if you are not sociable, can be hard on you and behavioral health. It may take you some time to believe that you can become successful or even survive in your new environment without your usual support system. However, the moment you start appreciating your environment's beauty and all the possibilities that it has to offer, adaptation begins, and your behavioral health is improved.
You start to realize your preferences, set new goals, and tackle any challenge that comes your way. Then, you build a support system with people who share similar values as you. Your behavioral health is fantastic before you know it, and you don't have to bother about your either. In essence, there is no specific timeline for adapting to a new environment. The state of your behavioral health lies in how soon you make up your mind to accept the new phase.
How do you get used to sleeping in a new house after relocating?
Sleeping in a new house can be disturbing at times. For instance, someone who is relocating from outside the United States to a place such as the bubbly New York may need to adjust to the new environment. Apart from the fatigue that moving does to mental health, the city's hustling and bustling can affect a person's behavioral health. Hence, it becomes difficult to sleep.
If you or other family members are finding it difficult to sleep in your new house, you may want to enroll for family therapy. There, you will receive the support system that you need to adjust to a new area. Programs that can improve your behavioral health will be carried out. Eventually, your mental health is enhanced, and you become more open-minded and relaxed to sleep in your house. You would realize that you don't need alcohol and drugs to take care of sleeping disorders.
There is no shame in asking for help if you're yet to get used to sleeping in your new house. If you perhaps have nightmares, feel unsafe, or your behavioral health wanes as a result of less sleep, ask for help. Your behavioral health must be attended to. After all, that, and stable mental health would help you become productive and successful in the new house.
Can Moving be traumatic?
Many people think that a person's mental health can only be affected by situations such as car accidents, being abused or witnessing violence. Hence, they believe that events such as moving to a new apartment or a new city cannot be so serious. However, it is not so. There is something called transitional trauma. It can happen as a result of a change in the environment. So, when a person moves from one place to another, it might lead to relocation depression.
Leaving a college environment or leaving a town where someone has lived all their life may be exciting. Yet, it can be daunting to a person's behavioral health. And that's because the person is leaving behind a familiar system, and memories that they are fond of. The change and sometimes difficulty in adapting to the new environment can be traumatic.
Thus, don't feel that you are alone when you begin to feel sad after moving to a new apartment. A lot of people have a hard time adjusting to new experiences. And so it tells on their mental health. They are afraid of what the new environment holds for them. Apart from missing loved ones, they are not sure if they are ready to meet new people.
Basically, many people are caught feeling sad at the event of moving. And so it affects their mental health.
How do I stop being overwhelmed when I move?
The truth about moving is that it can be overwhelming on the mental health of a person. This is true, especially when moving long-distance, or you have to leave the house you have become so attached to. When a person moves away from their usual support groups, it tends to affect their behavioral health. They are afraid to meet new neighbors or make new friends.
Many families in the United States, after, e.g., a local moving from a place like Debary to Orlando, they find it hard to adjust to the new environment. That is why you must find a way to attend to your mental health. Don't feel that you are left alone in the world because you have no family members around. See your relocation as a challenge for you to overcome.
Get excited about the new opportunities that are coming your way. Reduce the stress of local moving or long distance moving by preparing for exciting changes. That would help you to keep stable mental health. Also, your involvement in support groups back at home or at work would tell on your behavioral health. Eventually, you'll find out that moving was not so stressful, after all.
Contact BetterHelp
For more information on where to find a therapist that can help you, you can reach out to contact@betterhelp.com. You can also find us on LinkedIn, Twitter, Instagram, Google+, Facebook, YouTube & Tumblr.
Relocating?
Read more from BetterHelp about Relocation Depression & Mental Health:
If you are in crisis or want to learn more about mental health, do not hesitate to call the hotlines below: