How many times do you think you check Facebook every day? Do you think it's 15 times? 30? Would you be surprised to hear that that number is actually closer to 100? In fact, we check our phones so often that they have almost become digital versions of our very selves. We check them so often that we probably don't even recognize it as a conscious or intentional action anymore. And we do it so regularly that our relationships with our phones have begun to dominate our days. A 2016 study conducted by the British consulting firm Deloitte discovered that more than 40% of consumers check their phones within five minutes of waking up. That same study also found that we have trouble putting our phones down; over 30% of phone users check their devices five minutes before going to sleep, and half doing so in the middle of the night. (After all, who hasn't gotten up to use the restroom in the middle of the night and thought, "I'll just have a quick look at my notifications!")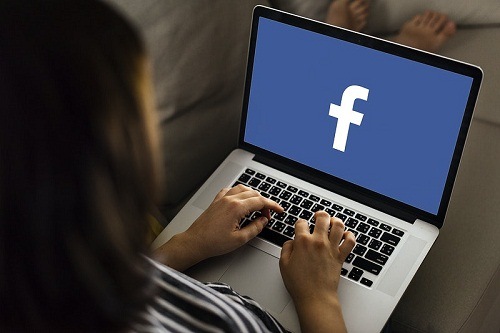 When we add these numbers up, studies show that the average phone user looks at their phone approximately 47 times a day. But if you're between the ages of 18-24 year-olds, that number is considerably higher; phone users in this demographic check their digital devices at least 82 times per day. And collectively, US smartphone users check their phones in the aggregate more than 9 billion times per day. Does that sound like a lot yet? If we break those statistics down, you'll also see that Americans spend an average of four hours per day with their phones, seven days a week. That means that we spend 28 hours a week being consumed by our phones! That's the same amount of time we'd spend in a pretty busy part-time job!
When you think about it that way, there's no denying that our phones have a massive impact on our lives. And that's why it's vital to understand the impact of social media on our mental health. So, in this article, we're going to explore the correlation between anxiety, depression, and Facebook.
Early Research On The Internet And Feelings Of Depression
One of the first studies on the impact of the internet on mental health was done in 1998. The researchers found that as people increased the amount of time that they spent online, they spent less time communicating with their family members and socializing with friends. The changes led to increased feelings of depression and loneliness. A few later studies hinted that extended computer use had a negative impact on the development of social skills in children. These studies were performed before the existence of Facebook, Twitter, Snapchat, and other social media networks.
Facebook went online in 2004, and it only took a few years for it to become popular with children and teens. Even as the novelty of Facebook began to wear off, children and teens started to spend even more of their free time on the internet. As they spend more time online, they're spending less time communicating in person with their families and friends. While it's true that technology makes it possible for children and teens to interact with much greater numbers of people, the new relationships that they're developing tend to be shallow and superficial, unlike close and intimate relationships where there is an in-person connection.
Recent Studies On Facebook Depression
In a study of high school students, researchers found a strong correlation between depression symptoms and the amount of time they spent on social media networks. In still another study at the University of Pennsylvania, psychologist Melissa G. Hunt surveyed 504 millennials to understand if there was a connection between social media platforms like Twitter, Facebook, and Snapchat and major depressive disorders. Her results showed that individuals that met the DSM criteria for the major depressive disorder had higher scores on the Social Media Addiction scale.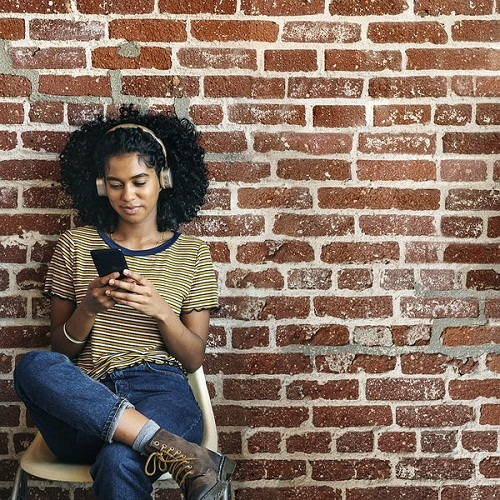 The results of Hunt's study also showed that millennials that spent a lot of time on social media often compared themselves to people they felt were better than them. The same individuals also admitted that if someone tagged them in an unflattering picture, it would bother them and that they were less likely than people without feelings of depression to post photos of themselves along with others. In addition, people with major depressive disorder tended to have fewer followers than people without depression.
Hunt's study also reports that people that drastically decrease the time they spend on sites like Facebook, Instagram, and Snapchat often saw a notable improvement in feelings of depression and how they felt about their lives. The rates of loneliness decreased significantly for people that spent less time on social media.
In a consecutive study of 143 undergraduates at the University of Pennsylvania by Hunt and a team of researchers called, "No More FOMO: Limiting Social Media Decreases Loneliness and Depression," the research team used seven different scales to test the mood and sense of well-being of students in relation to the amount of time they spent on social media sites. The acronym for FOMO refers to the fear of missing out. Half of the participants used social media sites as normal. In contrast, the other half limited their social media site visits to only ten minutes per day for each of the sites for Facebook, Instagram, and Snapchat, which are the most popular sites for this age group. The results showed that students that cut back on social media time had clinically significantly lower rates in feelings of depression and loneliness than the control group, which saw no improvement in their rates of depression and loneliness.
Hunt notes that it's ironic that lonely and depressed people like to use sites like Facebook because they're seeking to make more social connections; yet, her study shows that Facebook and other popular social media sites are actually making people lonelier and more depressed.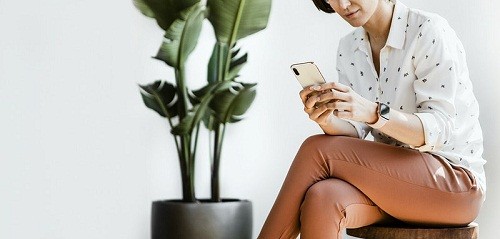 One of the questions that Hunt's study didn't answer is why social media makes people depressed. Hunt offers up two possible reasons that people may suffer from Facebook depression. The first is that many people only post the best and most positive things about themselves. When people read their timelines, it really reflects a false sense of who they are and how their lives are going, which makes other people feel like their own lives are inferior. Hunt refers to this phenomenon as a "downward social comparison." The second theory that Hunt has about Facebook depression has to do with FOMO. Students hang out on Facebook and other social media sites because they fear being left out of the loop of social conversations.
Hunt also notes that social media sites have become an integral part of our society, which makes it nearly impossible to cut them out altogether. She feels that the best we can hope for is to encourage people to cut back on the amount of time they spend on social media. She points out that reducing social media usage by just ten minutes every day helps to decrease depression.
Social Media Impacts Individual And Social Welfare
We can learn a bit more about social media and its connection to depression and anxiety by looking at research that was conducted by Stanford University and New York University economists. The team did a survey of 2, 844 Facebook account holders before the 2018 mid-term elections. Over half of the participants were asked to take down their Facebook accounts for four weeks. Their goal was to assess how staying off Facebook would affect their individual and social well-being.
The results indicated that deactivating their Facebook accounts increased their well-being drastically. Participants reported having greater happiness and satisfaction in their lives and decreased feelings of anxiety and depression. In fact, 90% of those surveyed reported that staying off social media accounts had a positive impact on them and that they felt more appreciation for the significance that Facebook played in their lives.
The results of the survey showed that having this knowledge also had an impact on the participants of the survey. Many of them opted to continue staying off Facebook and other forms of social media. Those who reactivated their Facebook accounts reported that they decreased the time they spent on social media platforms by 23% after participating in the study.
Of the ordinary people that chose to deactivate their Facebook accounts, they found that they gained an hour in their schedules every day. They used the extra time in their days to engage in offline activities like watching television or spending time with family and friends. Ultimately, when people took a break from Facebook, they added free time to their schedules and were able to break the habit of constantly pulling up their social media accounts. Also, instead of filling up that time with other types of digital media, they engaged in more meaningful activities.
Before we get too excited about the positive effects of staying off social media sites, the study also highlighted a potentially negative effect of taking a social media break, especially during election time. People that deactivated their social media accounts started to lack knowledge of current events in a broad sense. They tended to know less about current events and politics than when they spend time on social media, and they also spent fewer minutes per day consuming news reports.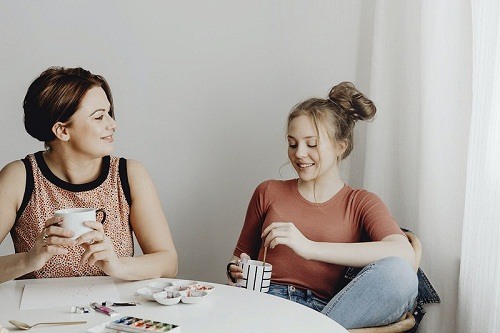 Those who deactivated their social media accounts also reduced some of the polarization that often characterizes our engagement with politics. While some people see this as a positive, the same people also decreased their engagement with hard news.
It bears mentioning that the most recent studies are far from conclusive. Most of the recent studies enlisted participants that are relatively young, well-educated, and political leftists as compared to the average Facebook user. Much more research needs to be done on various age groups and other demographics before we can gain greater clarity on the correlation between Facebook depression and anxiety.
Whether you're experiencing depression and anxiety because of the amount of time that you've been spending on Facebook and other social media sites, or for any other reason, your best bet for finding relief for your symptoms is by scheduling an appointment with a licensed therapist. Social media may be part of the problem or all of the problems. By getting a professional assessment, you'll be able to get the proper treatment if you need it.
Frequently Asked Questions
What is anxiety?
Anxiety disorder is a common but serious mental illness that affects 6.8 million adults, or 3.1% of the U.S. population, in any given year, according to the Anxiety and Depression Association of America. Women are twice as likely to experience high levels of anxiety. If anxiety goes untreated, it can become debilitating and prevent people from enjoying a happy, healthy life. People who experience anxiety may sometimes feel nervous, embarrassed, or ashamed about sharing their struggles with someone else. But if you're battling anxiety, you should know that you are not alone and there is nothing wrong with you. Your mental health matters and a qualified therapist can help you tackle your anxiety symptoms.
What is depression?
Depression is a serious mental illness that affects more than 264 million people worldwide. It can affect men, women, children, and teenagers equally. Depression is characterized by a pervasive and overwhelming feeling of sadness and an inability to stop feeling sad. Depression is more than just feeling a bit down. It's also not something that people can just stop or "snap out of." If you or someone you love is struggling with depression, please know that you don't have to fight this battle on your own. With a combination of emotional support and therapy, you can find relief from your symptoms of depression.
Can social media cause anxiety and depression?
Absolutely! Research shows that people who spend a lot of time on social media sites such as Facebook and Instagram experience higher levels of depression and social anxiety disorder than those who spend less time on social media. This is because social media has the power to stir up negative emotions that can affect us in real life. This occurs partly because our social media profiles often serve as a "highlight reel" of our lives. We post the best and happiest moments of our lives for other people to see and this can give the impression that our friends have perfect, happy lives that are very different from our own.
When we feel like everyone else is having fun or that our friends have it all together, it's easy to get lost in a downward spiral of wondering, "What's wrong with me?" or "Why isn't my life like that?" Social media can also have a negative impact on our behavioral health because it can make us feel pressure to compete with other people. We may feel like our lives need to be more interesting, more exciting, or more aesthetically pleasing in order to measure up. This can be especially distressing if you already struggle with mental health problems. For example, if you're battling depression, you might often feel as though you're struggling to get through the day. So, if your biggest accomplishment was getting out of bed today, you might feel really disheartened when you see other people posting about all of their big adventures, new jobs, or new relationships. This can make your depression worse.
How can I combat Facebook depression and anxiety?
If you're struggling with depression or anxiety symptoms that are triggered by social media, you're not alone. And there are lots of available resources that can help you cope with the negative impact of social media. If you'd like to talk to someone who can help, BetterHelp can connect you with a qualified mental health professional who specializes in treating anxiety and depression. Connecting with a therapist online may help you feel better about your relationship with online resources; instead of the internet making you feel sad, you can use it to seek help for your mental health! You may also benefit from support groups for people who experience depression and anxiety as a result of social media. These support groups can be found online or in person and they can help you develop healthy friendships in the real world.
You may also find it helpful to take a break from social media for a while. Because sites like Facebook and Instagram have become an integral part of our daily lives, it might not be possible to withdraw from them entirely; many people use these sites to communicate with friends, family, and the organizers of their extracurricular activities. So, if you need social media for one reason or another, you don't have to go cold turkey. But you can take a healthy step back and only use these sites for messaging when you need to. You might also want to change who you follow and what type of accounts you engage with.
What type of therapy is best for Facebook depression and anxiety?
Cognitive behavioral therapy (CBT) is the leading form of therapy for anxiety. CBT is helpful because it allows you to play an active role in your own treatment process by replacing negative thought patterns and coping mechanisms with positive ones. CBT can help you control your thought process, learn positive coping skills, and develop a sense of confidence and control. CBT is also used as a psychological treatment for Obsessive Compulsive Disorder (OCD), anxiety disorder, and panic disorder.
How can CBT help with my Facebook depression and anxiety?
At its core, cognitive behavioral therapy is about identifying and challenging the thought patterns that contribute to your anxiety. CBT uses a wide variety of strategies to accomplish this goal and these techniques may include journaling, therapeutic worksheets, relaxation techniques, and thought exercises. The techniques you and your therapist use will be tailored to your individual needs, but you can expect a combination of worksheets, journaling, and thought exercises to help you identify the cognitive distortions that perpetuate your anxiety. When it comes to treating social media-related depression and anxiety, your therapist can use CBT to help you identify the root causes of the negative emotions you experience when you engage with social media. Once you're able to identify these emotions and their causes, you can work through them and begin to cultivate a healthy relationship with social media and mental health.