Because of the large number of people who have served in the United States military, most people have a veteran in their life. Although not all veterans have mental illnesses before, during, or after their time of service, a large percentage do. Unfortunately, this is just one group that has struggled with the stigma and barriers of mental health services especially those for free.
So, how can people ensure the mental health services of veterans are prioritized? This article will give you information on how to do just that, including information on in-person and online therapy, as well as understanding the barriers veterans face.
How Stigma Affects Health Care Accessibility For Veterans
Although most people are highly sensitive to the mental health concerns and invisible disabilities of veterans, there is still a stigma around this topic in the U.S. Mental health, in general, has become less stigmatized in the past decade, which has made more people willing to go to therapy. However, some stigma still exists, especially for marginalized groups. Whether this is a public stigma or internalized stigma, both are an issue. But it may be worse for veterans or service members.
Public Stigma
Thankfully, most people understand mental health issues among veterans, so there isn't much public stigma. However, many veterans deal with perceived public stigma, which dissuades them from seeking mental health services. Dr. Alicia Lucksted of the University of Maryland School of Medicine notes that many veterans feel as though they are outcasts because of their mental health. She also reports that many veterans believe they are violent or will become violent, unprovoked.
In one study, 44.2% of active duty military members said they were deterred from seeking mental health services because they feared their unit leadership might treat them differently. And 42.9% believed they would be seen as weak. This sentiment could continue through their veteran years. Although there is a difference between true public and perceived public stigma, such high reporting of perceived stigma is a concern. This may point to a culture that may not feel as accepting toward those who are seeking help for mental concerns. Or it may point to a culture where mental health isn't discussed enough by direct leadership, so it's still an uncomfortable topic.
Internalized Stigma
One paper by Dr. Dwane Vogt reported that 70% of veterans don't seek mental health services out of fear of being diagnosed as having a disorder. In the same presentation published by the Department of Veteran's Affairs by Dr. Alicia Lucksted, veterans said they were angry that they were diagnosed and didn't want to believe it. They said they feel as though they should "suck it up" and ignore their mental health issues because they knew what they were getting into. Some even believe that because of their veteran status, they are supposed to be strong enough to overcome their mental health issues without help from a mental health provider. This usually isn't the case, especially in severe cases of PTSD, depression, and suicidal thoughts.
With the label of being "tough" placed on someone for so many years, it can be incredibly difficult to be vulnerable and talk about how you are feeling mentally. It can feel counterintuitive to be in a rugged and intense environment one year and the next to be sitting in a counselor's office talking about your thoughts and feelings. But, it's crucial to note the bravery and grit it takes to connect with a professional despite these outdated cultural norms.
Treatment Barriers
Want To Learn More About How Therapy Can Help Veterans?
Another barrier, which many people are not aware of, is that a veteran can only receive mental health services from the VA if they were honorably discharged, whether it be categorized as a medical or general discharge. Veterans with an "other than honorable discharge" may be eligible for some benefits, but not all. Those who were discharged dishonorably, lose all benefits of their service. Although this barrier is less common, it does still exist for this population. As mentioned previously, people facing these barriers can still receive treatment outside of the Department of Veteran's Affairs. In a perfect world, there would be no barriers for anyone to receive mental health care from counselors and have treatment. However, many groups do experience barriers, even if they are among the nation's most respected. The biggest barrier for veterans is stigma, as mentioned above. Another, which is discussed below, is the time it takes to get treatment.
Thankfully, veterans get free mental health services from the Department of Veteran's Affairs, also known as the VA. So, the cost is not a barrier to mental health treatment. However, if a veteran wants to get treatment outside of the VA, they will have to pay for normal rates, which may be a barrier.
At BetterHelp, we recognize the barriers that veterans may face when it comes to setting up sessions with mental health providers. We are thrilled to offer one month of the free therapy for veterans, available here: https://www.betterhelp.com/veterans/. Take a look below for some therapist reviews, from other veterans who have experienced success with telehealth.
"I'm a wounded combat veteran who's spent the last 17 years dealing with the effects of multiple combat tours. Initially, I walked into counseling because my wife and I wanted to tune up our marriage. Eventually, some issues arose from the military experience that I wasn't dealing with and had buried for years that were affecting all aspects of my life. I'd done therapy before for PTSD, but there were "soul wounds" I was having a tough time processing. Luckily, Larry is a military chaplain who understands the struggles of soldiers and suggested EMDR together. I'd heard good things, but man... it's changed my life. Larry was able to cut through the BS with me and we worked hard on areas I've kept long protected. Incorporating my faith in the healing process has been essential too. I can't recommend this man enough!"
Learn More About Larry Van Hook
BetterHelp also offers financial discounts to veterans and military members. It also usually takes less than 24 hours to get in contact with a licensed therapist on BetterHelp's platform. Working with a private-sector therapist that specializes in the mental health concern in question may be the option with the least number of barriers for veterans.
Common Questions
For people who are outside the veteran or military community, veteran mental health services can be confusing. For some, at first glance, the Department of Veteran's Affairs seems to be fully supporting veterans' mental health for free. Whereas for others, the Department of Veteran's Affairs is failing to provide mental health services. The questions and answers below can give some insight into how the Department of Veteran's Affairs handles mental health care.
How Long Does It Take To Get Health Benefits As A Veteran?
The Department of Veteran's Affairs is responsible for the mental health services of veterans. Veteran Centers, which are across the United States, offer counseling with professionals who specialize in treating veterans. Most often, they treat readjustment issues and post-traumatic stress disorder. However, a study in 2017 found that it can take about 18 days on average for someone to get an appointment at their local Veteran Affairs center with a provider.
Because suicide is the second leading cause of death among post-9/11 veterans, veterans need to get mental health services quickly. Eighteen days is a long time for someone who is dealing with symptoms of severe PTSD or suicidal thoughts. There is immediate help via phone available when you're in a mental health crisis.
If you're experiencing suicidal thoughts, seek immediate guidance with a national hotline. The National Suicide Prevention Lifeline is available 24/7 at 1-800-273-8255. You can also text "START" to 741741 for the Crisis Text Line, which will connect you to a trained volunteer within five minutes.
How Can I Support The Veteran Community?
It can be difficult to ensure mental health care is more inclusive for veterans because their mental health services are primarily run by the Department of Veteran's Affairs. But, thankfully, there are ways you can support a veteran in your life. First, if you know a veteran and their mental health seems to be declining, don't be afraid to speak up about it and provide some simple outreach. Sometimes, a veteran needs to be assured that it's not weak to need mental health treatment or seek out mental health resources. They also may just need someone to listen to them to talk about how they are feeling. This could encourage them to take the next step to get help for their mental health.
Or, you can suggest that they make an appointment with their local Veteran's Affairs office. Ensuring they get the help they need is the best form of support possible. If they had a bad experience with their Veteran's Affairs office, suggest an affordable counselor online or nearby. Many veterans don't seek help outside of the VA, so educating them about their other options is important.
Lastly, many non-profits support veterans. You can choose to donate to non-profits that support houseless veterans, veterans with disabilities, or suicide prevention. The options are endless if you would like to support veterans in this way.
Are There Other Solutions Than Therapy?
As mentioned above, many non-profits support veterans. One, in particular, is Paws for Vets, which is a non-profit that connects rescued animals and a veteran in need. Emotional support and service animals are highly regarded amongst those with mental illnesses and disabilities. In some cases, people with a mental illness or disability struggle without their animals. So, Paws for Vets can be an excellent solution for veterans who are just looking for companionship or are looking for an animal that can calm them down amid an anxiety attack.
Another non-profit that veterans can turn to is Stop Soldier Suicide. This non-profit provides assessments, mental health tools revolving around depression and suicide, and long-term assistance. Its mission is to reduce the number of suicides by veterans per year. If a veteran is suicidal and can't wait 18 days to get into the VA, this non-profit is a resource. You also can reach out to them on behalf of a suicidal family member, which is hard to find in a mental health resource.
In addition to these two non-profits, there are many crisis lines for veterans. Military One Source has an excellent page that shows reliable crisis lines veterans can call. There are separate lines for domestic abuse, homelessness, general military crises, and more. If you or a loved one are a veteran and are dealing with a crisis, these lines can be great, immediate resources.
What Percentage Of Veterans Have Mental Illness?
If you are a veteran experiencing mental illness symptoms, it's critical to note that you are never alone in your struggles, no matter how much you think you are.
According to the American Psychology Association, one-third of military members returning from Operation Enduring Freedom have some type of mental illness or cognitive issues. For veterans of all conflicts, a paper by Miriam Reisman reports that 13.5% to 30% of veterans have PSTD.
11% of veterans report having depression, according to the Department of Veteran's Affairs. Many studies show this is a much higher rate than among non-veterans. The National Alliance on Mental Illnesses (NAMI) reports veterans are five times more likely to have depression than non-veterans.
What Mental Illnesses Do Veterans Have?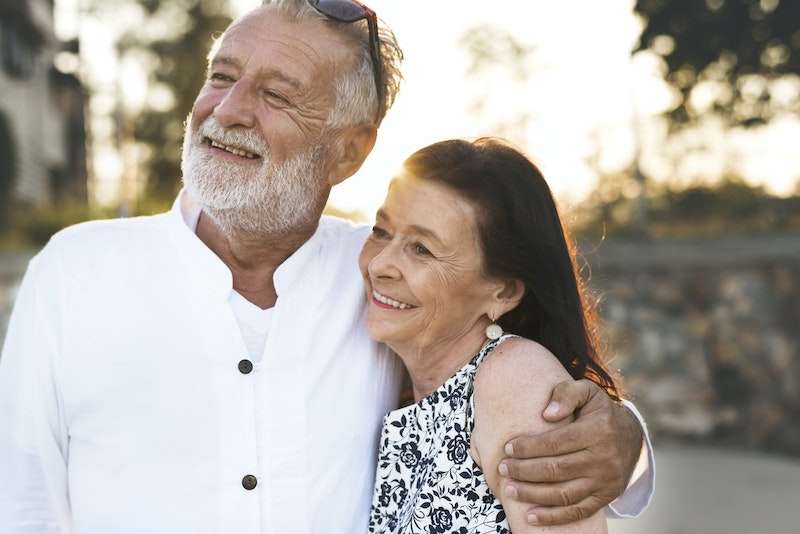 Veterans can have all different types of mental illnesses, just like other Americans. However, some mental illnesses are more common amongst veterans than the rest. NAMI says that the most common three are PTSD, depression, and traumatic brain injuries.
PTSD is the most prevalent, even if the veteran has a less severe case. Many people believe PTSD is experiencing traumatic flashbacks that send the survivor into a panic. However, many other symptoms are not as noticeable. These include:
Difficulty sleeping

Intrusive thoughts and involuntary memories

Being irritable or angry often

Blaming yourself for the traumatic events endured

Feeling detached

Having an exaggerated startle response
In addition to the most common three, veterans may have other mental illnesses at the same time. According to the same paper by Miriam Reisman, 74% of Vietnam veterans with PTSD also had a comorbid Substance Use Disorder. The paper also reported that 63% of veterans with alcohol and drug use disorders also had PTSD. So, it's safe to conclude that PTSD is often linked to other disorders, at least in veterans. Even without PTSD, all of these mental health concerns should be monitored and given more awareness.
How Does The VA System Support Veteran's Mental Health During And After Their Service?
The Department of Veteran's Affairs does a good job supporting the mental health of most veterans. For one, the VA's mental health services are completely free. They offer many different forms of health care such as primary care, dermatology, cardiology, and mental health services at no cost to veterans. Many bases have a hospital that provides health care to active military members and their dependents for free or low cost, and the Veteran's Affairs office does as well for veterans. Considering many veterans struggle to maintain a stable job, free mental health services are helpful.
There are almost 1,300 VA offices in the United States. So, most veterans have a VA office within an hour from them. Because finding a health center with both therapy options and a doctor to prescribe mental health medication is challenging to find in some rural areas, this is a very supportive feature.
Why Do So Many Veterans Have PTSD?
According to the Mayo Clinic, post-traumatic stress disorder happens after a terrifying event, whether you experience it or witness it. So many veterans have this particular disorder because they have witnessed a traumatic event. Even veterans that haven't been deployed may witness a traumatic event. This could be sexual assault or harassment or something that happened during training. The truth is, the military is a high-stress environment. With all that stress, traumatic events happen and affect the mental health of military members and veterans.
It's important to note that many veterans have depression, anxiety, or substance use disorders in their lives outside of the well. For some, this is caused by traumatic brain injuries, often considered the "silent epidemic" because they frequently happen around the world and aren't easily identified. But all of these mental health concerns usually come about after facing trauma during service.
Why Is It Important To Include Veterans In The Discussion Of Inclusive Mental Health?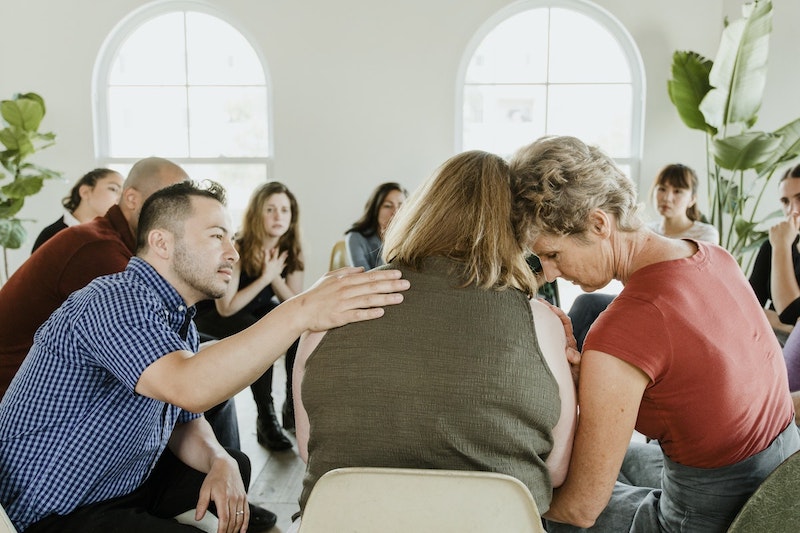 Want To Learn More About How Therapy Can Help Veterans?
When discussing inclusive mental health, many people automatically think about people with disabilities, the LGBTQ+ community, and minorities. While these groups are subject to many mental health concerns, which are important to highlight, it's also important to include veterans in this conversation. Firstly, veterans may be a part of these other groups in addition to their veteran status. Because the military is highly inclusive with its enlistment criteria outside of physical health standards, no veteran looks the same. This means they are predisposed to the same mental health issues as these other groups, as well as those of the veteran population.
Secondly, many veterans receive diagnoses because of their experiences in the military. As mentioned above, PTSD, other anxiety disorders, and depression are among the most common mental health concerns of veterans. Most veterans with these concerns saw traumatic incidents during their time of service. Because they were fighting for the freedom and safety of United States citizens, they more than deserve to be prioritized in the discussion of inclusive mental health.
Conclusion
There is an entire department dedicated to supporting veterans. If a veteran is dissatisfied with their services at the Department of Veteran's Affairs, they can seek counseling in the private sector.
Last, as non-veteran Americans, it's important to support veterans and their families on their mental health journeys. This group of people selflessly served the United States and can struggle because of it. So, it's crucial to include them in conversations about inclusive mental health.