How Has Jerome Kagan Influenced The Study And Treatment Of ADHD?
Updated February 11, 2020
Medically Reviewed By: Lauren Guilbeault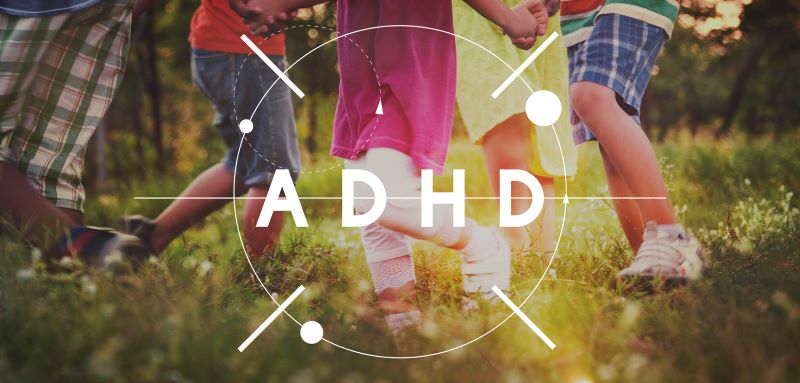 Source: rawpixel.com
Jerome Kagan, Ph.D. has been studying and treating children for decades. He was in the profession fifty years ago, when few people outside of psychiatrists and psychologists thought much about children and mental illness. In the rare cases where mental disorders were diagnosed in children at that time, these children were considered completely abnormal and different from most children.
In recent times, this has changed. Now, experts set the percentage of children with diagnosable mental illness as 49.5% of all children. The numbers suggest that mental illness is as common among children as scraped knee. Jerome Kagan begs to differ. Kagan's views on children and mental illness set a sharp contrast to the current situation in child mental health, but people are beginning to listen.
Who Is Jerome Kagan?
Jerome Kagan, born in 1929, has been a renowned developmental psychologist and researcher. In retirement, Kagan is still the honored Daniel and Amy Starch Research Professor (Emeritus) of Psychology at Harvard University. He's also considered one of the foremost pioneers of developmental psychology.
Kagan began studying psychology at Rutgers University. After receiving his B.S. there, he went to Harvard for his master's degree, and then on to Yale for his Ph.D. He was involved in research at an Army hospital during the Korean War, then became director of a project researching the National Institutes of Health.
At that point, Kagan went to Harvard to participate in the creation of their first Human Development program. From then until he retired, Kagan was a professor at Harvard, continuing with research, teaching, and clinical practice, along with a year-long trip to study children in Guatemala. As of this writing, Kagan is listed as a professor emeritus at Harvard.
Jerome Kagan As An Author
Kagan has written several books, based on his study and clinical experience with children. Beginning in 1965 with 'Personality and the Learning Process,' Kagan has authored or co-authored many books containing some of the most innovative thinking in child psychology. His latest book was published in 2012.
Kagan As A Researcher
Kagan's work for the Institutes of Health project involved researching to study personality throughout the human lifespan. He studied people of all ages, beginning in infancy, to find out if early experiences played a part in the development of individual traits, characteristics, and personality.
While in Guatemala, Jerome Kagan investigated the effects of biology on development. The children he studied there showed slow psychological development for as long as they were kept at home. Once they were old enough to get out and walk around the neighborhood, their development increased at a faster rate than expected. This showed that development doesn't necessarily run at a constant rate, but the rate can change when the environment and other circumstances change.
Source: news.harvard.eduProfessor Kagan was also involved with a study of the brain at different stages of development. Imaging tests showed the activity in the brain and how it correlated to different states of reactivity. The brains of the adults who had been the high reactive children at four months old were significantly different from the brains of the adults who had been low reactive infants.
At Harvard, Jerome Kagan continued to be a great researcher. At one point, he studied children from birth to age two and found that children's cognitive function changes dramatically when they reach age 19 to 24 months. In another study, Kagan explored the effects of daycare on children as opposed to being taken care of at home. He found few differences between the two groups.
Kagan's Conclusions And Views
As you might imagine, as a person with such amazing intellectual gifts, extensive experience, and a commitment to learning about how children develop, Jerome Kagan has developed very strong opinions on child development topics. Kagan has a lot to say about these subjects and how we should use the information we have to make our children's lives better and help them grow into mentally healthy adults.
On Brain Vs. Mind
Some people believe that the mind is what's most important and that it's the mind that makes everything possible. Others have the opposite view. They believe that the brain is the most important because, without a functioning brain, the mind doesn't even exist.
As a psychologist, Kagan's work centered on the mind. He believed that the mind must be considered and treated separately from the brain. However, he still considered the brain important. Some of his research, as mentioned earlier, studied the brain itself. His perspective was more of an interactionist position, in which it's important to ensure proper development of both the physical apparatus of the brain and the thoughts and reactions of the mind.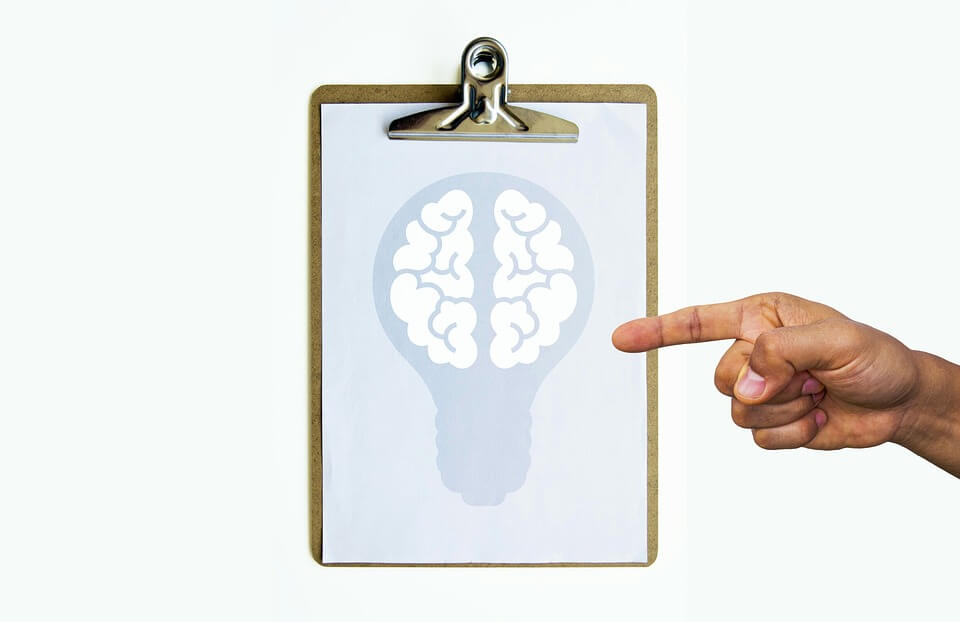 Source: pixabay.com
On Emotion
Kagan suggested a unique interpretation of emotion. He said emotion is a psychological occurrence that has four different phases.
A brain state caused by an incentive.
Changes in body movement.
Changes in body feeling.
Changes in facial expressions and muscle tension.
An abiding theme in Kagan's research is the idea that emotions can't be adequately described by the person feeling them. This, he says, is especially true of the English language, but is also true when translating from other languages. Perhaps the most challenging part of doing a study on emotions is getting an accurate read of how the person is feeling. Kagan suggests that, rather than relying on the subjects' words about how they feel, researchers need to be careful to identify the feeling and its intensity as objectively as possible.
On Temperament
Jerome Kagan's work on temperament has changed the way many people think of shyness. Kagan found that there were two main groups of infants: those who were easily-startled and quick to move at new things, and those who remained calm. The easily upset, or as Kagan called them, the highly reactive infants tended to develop into shy, anxious children.
Those who had low reactivity, who didn't seem excited at the introduction of something new, grew into calm children. The temperament usually remains the same throughout the lifetime unless the environment changes dramatically and the person changes the way they react to it.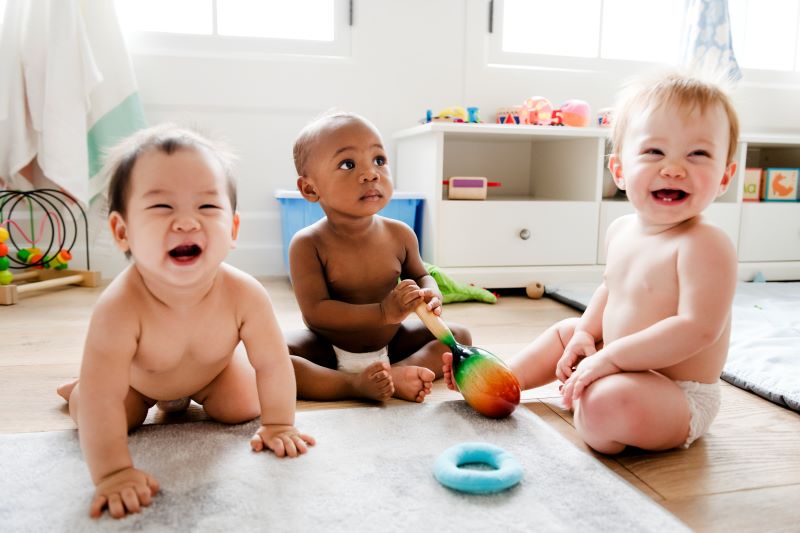 Source: rawpixel.com
Kagan suggested that whether an infant had a highly reactive or a low reactive temperament had much to do with their genetic makeup. He noted that the temperament was fairly stable but could change significantly, later on, depending on how the child interacted with their environment.
On Mental Illness In Children
If nearly half of all children might be mentally ill, it isn't surprising that child mental illness is now considered quite common. In an interview with Spiegel Online, Jerome Kagan discussed this topic. In Kagan's opinion, there is overdiagnosis of mental illness in children. He attributed this to 'fuzzy diagnostic practices.' His view on this is that the diagnostic criteria leave much room for interpretation, and psychiatrists often err on the side of over-diagnosing.
Kagan's Advice On Helping Kids Cope
Jerome Kagan brings not only his professional knowledge but also a vast store of life experience. In the interview mentioned above, Kagan recalled a time when children's misbehavior or failure to excel were explained as natural parts of childhood. Rather than giving them a diagnosis, they held them accountable for their actions but assumed they were normal kids.
This, according to Kagan, is the ideal. He brings up time in his childhood when he stuttered. His mother told him his brain was getting ahead of his mouth. He took that as a sign that he was intelligent. He didn't worry about the stuttering anymore, and it eventually went away on its own.
Jerome Kagan ADHD Views
When Spiegel asked Kagan what he thought of the ADHD diagnosis, he agreed with the interviewer that the disorder is an invention. He strongly suggests other methods of helping children who are struggling in schools, such as tutoring or practical advice and appropriate expectations from parents.
Kagan's Warning
In his 2012 book, 'Psychology's Ghosts: The Crisis in the Profession and the Way Back,' Jerome Kagan delivers a stern warning about the state of child psychiatry. Kagan describes the profession as being consumed with promoting itself. He believes that doctors have too much incentive to find new patients and that drug manufacturers are getting richer by convincing doctors to prescribe their medications.
Kagan offers specific solutions for the psychological/psychiatric profession in his book. His advice is geared to people in the profession, but it's important information for anyone with a child who may be diagnosed with mental illness.
The goal, as Kagan sees it, is changing the way professionals view mental illness and mental health. Kagan would prefer a definition of mental illness that only includes people whose functioning is impaired. Right now, you can be diagnosed with and pushed into treatment for a condition that causes you no problems at all! Knowing this, it makes sense to question a diagnosis of mental illness and consider whether you or your child needs medication before you take it.
Recent Developments In ADHD Study And Treatment
Diagnosis of ADHD is continuing to climb. The diagnosis, then, hasn't gone away. Kagan's views on ADHD have had a profound effect on the study and treatment of the disorder. First, more studies are being done to confirm whether ADHD is a valid diagnosis. It's being studied extensively to find out the best diagnostic criteria and treatments for it.
As for treatment, the main difference has been with the parents. Informed parents are now more cautious of an ADHD diagnosis. They aren't as quick to rush their child into treatment as they were a few years ago. Even if they're convinced that their child does have ADHD, they're often more observant of how much the medications are helping.
The new attitude can only be described as positive. Kagan has sparked a debate that researchers are studying intensely. Parents are more alert and involved with their ADHD children's treatment. Psychiatrists are considering the value of Jerome Kagan's viewpoint and giving serious thought to what it means to be diagnosed with a mental illness. Psychologists are focusing on how to help the person with ADHD change their thinking and behavior to have better success at work and home, as they have for years.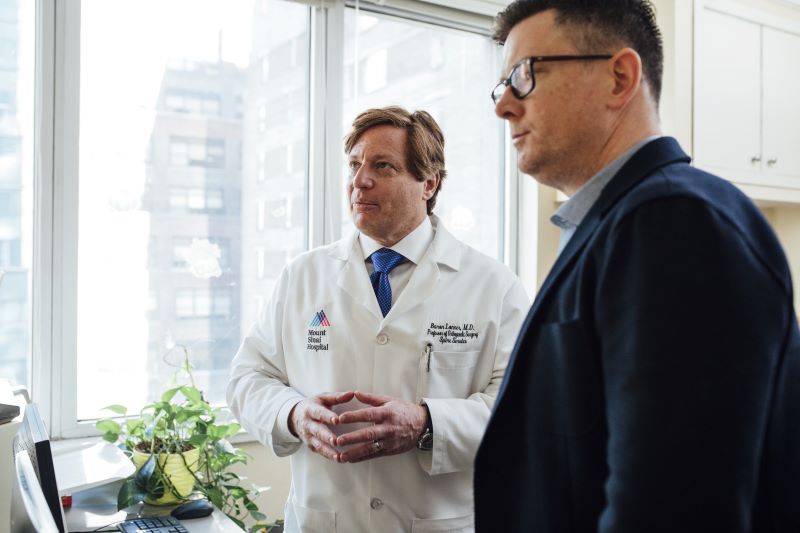 Source: pexels.com
When you think about Jerome Kagan's criticism of the mental health profession, remember that he's a part of that profession. He doesn't speak for everyone in it, and he doesn't have all the answers. He's a psychologist, who prefers to work with the mind rather than a psychiatrist who focuses on the brain. He has incredible credentials, and his work is well worth reviewing. Listen to his warning. Consider what he has to say. Then, decide what makes sense to you.
If you'd like to talk to a therapist about ADHD or another possible mental disorder, you can get help quickly from licensed counselors at BetterHelp.com. You don't have to feel abnormal to talk to a therapist, either. If you're struggling and don't know how to solve your situations on your own, a therapist can help you learn techniques, skills, and new ways to think about yourself and your life. You can have the counseling you want, with a therapist who is right for you. At that point, dealing with your issues may come easier than ever before.
---
Previous Article
How To Talk To Your Doctor About ADHD Medications
---
Next Article
Are Your Anxiety And Depression Caused By Rejection Sensitive Dysphoria?
---
The information on this page is not intended to be a substitution for diagnosis, treatment, or informed professional advice. You should not take any action or avoid taking any action without consulting with a qualified mental health professional. For more information, please read our
terms of use.