The Anger Management Hotline: What You Need To Know To Get Help
By: Samantha Dewitt
Updated January 26, 2021
Medically Reviewed By: Melinda Santa
Anger can be a healthy emotion. Feeling angry can be positive when anger does not control the way that you think, feel, and react to situations. When you allow anger to be in control, however, that's when problems can arise. If you find yourself struggling with anger, you might need to use a resource like an anger management hotline to get help. In addition to information about calling an anger management hotline, this article will review some useful strategies to regain control of your anger.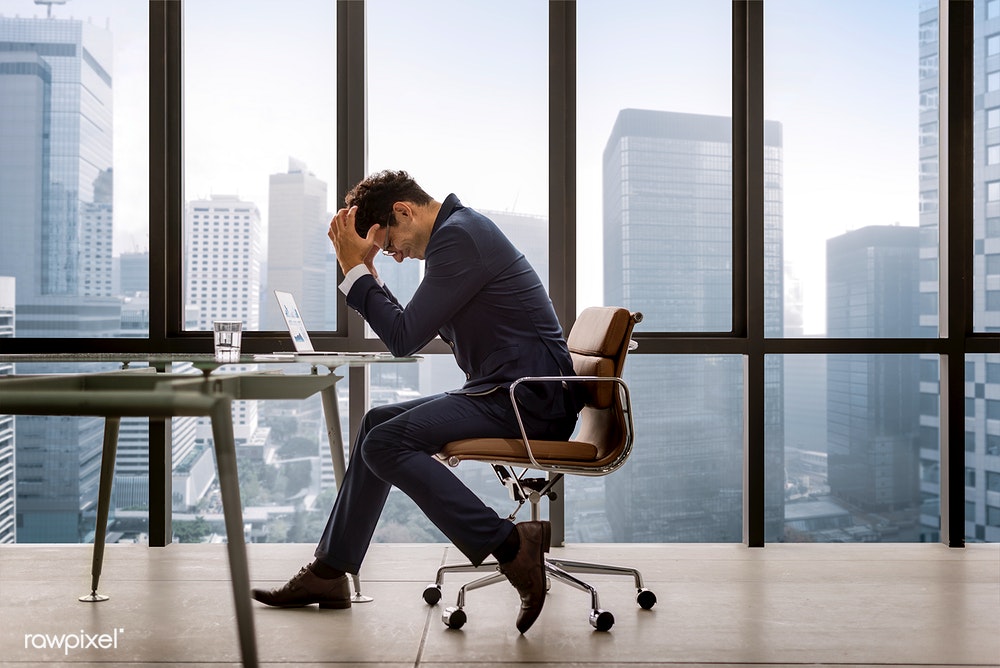 Source: rawpixel.com
What Is Healthy Anger?
The American Psychological Association defines anger as "an emotion characterized by antagonism toward someone or something you feel has deliberately done you wrong." When we talk about healthy anger, we're talking about anger that lets you know that something has happened that you don't like. Maybe someone said something you didn't appreciate. Maybe you were disrespected, or you were treated unfairly. Maybe you were hurt, either physically, mentally, or emotionally. Feeling anger in response to a clear stimulus is your body and your brain's collaborative way of letting you know that something isn't right. It allows you to reach out to the other party and to express how you feel constructively so that the you can rectify the situation together.
For those experiencing healthy anger, talking things out with someone, deep breathing, or other relaxation techniques could resolve the problem. They may also find themselves letting out anger verbally, even yelling or swearing, or hitting objects like pillows or blankets to help defuse their anger situation. These individuals are better prepared to deal with their anger in constructive ways that cause no harm to themselves or others.
What Is Unhealthy Anger?
Unhealthy anger springs from the same source as healthy anger—an emotion characterized by antagonism and a perception of being wronged—but with unhealthy anger, you may react violently or with an emotional outburst that negatively impacts yourself or others. This type of anger is sometimes referred to simply as "having an explosive temper," but it goes beyond a typical reaction in ways that could cause harm, as well as leave the original situation unresolved.
A person who experiences unhealthy anger may react this way even to slight infractions or small displeasures. Unhealthy anger can cause embarrassment or shame, damage or destroy relationships, and do harm to a person's mental and physical health. It can also lead to or worsen abusive situations.
What Is An Anger Management Hotline?
If you find yourself getting angry frequently, or if you find that when you do get angry, your emotional reaction is extreme or worrisome, it might be time for you to contact an anger management hotline. While there isn't a dedicated national hotline to call, numerous different hotlines and organizations are available depending on your situation, and you can decide which one is the best fit for you.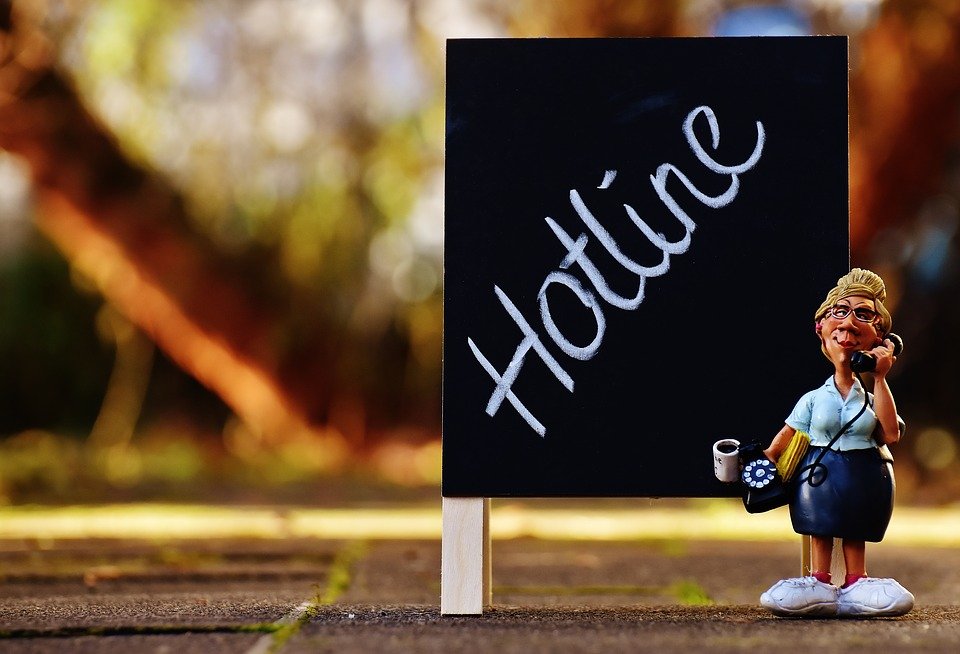 Source: pixabay.com
The National Domestic Violence Hotline is one number that you may want to keep track of. Located at 1-800-799-7233, this number is designated to serve anyone in romantic relationships who believes there is any kind of danger. If you are experiencing extreme anger, you can call this number to get help with crisis intervention, safety planning, information, and even referrals for mental health counseling and support. This is a great resource for anyone experiencing anger, as well as other individuals in the household.
If you are experiencing rage or severe anger, Safe Horizon is one of the best resources to keep on hand. With a stated mission of providing support, preventing violence, and promoting justice, Safe Horizon can connect you with anger management counseling and other services. Counselors at Safe Horizon can also support other members of your household who have experienced your anger or need additional help. Safe Horizon's 24-hour hotline is reachable by calling 1-800-621-HOPE (4673). Consider saving this number into your contacts if you think you might ever need it.
Local hospitals or universities may also be able to help you find support groups and programs that can help you learn about your anger and what you can do to gain control over it. These organizations generally offer anonymous group meetings that will allow you to get professional help, which may be low-cost or no-cost depending on the program and your situation. Larger groups and organizations may have professionals who provide group counseling or offer one-on-one sessions for a fee.
Look online for information that's specific to your city, state, or region. You may be able to find additional anger management services and hotlines that are available in your area. You may also want to look for programs that are administered entirely online. These searches can help you to understand your options better, as well as find other people who are facing similar struggles. No matter what you're going through, know that you're not the only one, and help is available.
Speaking With Mental Health Professionals
These hotlines and contact numbers are great for emergencies or if you need to find the resources necessary for continued help. On the other hand, you can also proactively seek out regular professional services to get help with your anger. The important thing is to find someone that you feel comfortable talking with about your situation. Being able to provide details to a trusted mental health professional about when you feel anger, what you know about why you feel anger, and how that anger manifests itself in your life is going to be crucial to helping you overcome the intensity of your emotions. Building trust with a therapist is easier when you are not in crisis.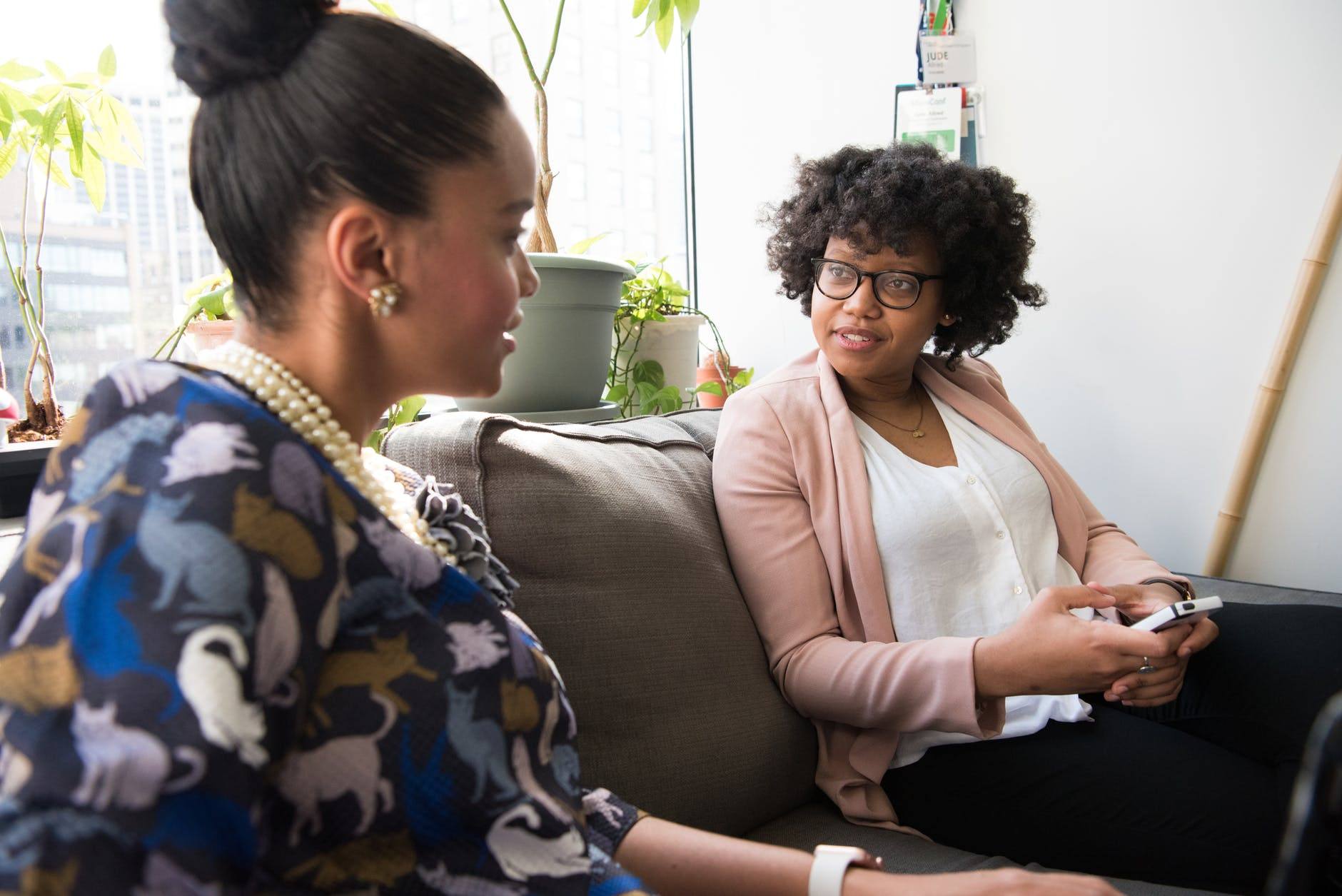 Source: pexels.com
Hopefully, pursuing mental healthcare to deal with your anger can help you learn strategies to control and manage your emotions before blowing up. However, if you're experiencing a crisis with your anger, your mental healthcare provider can also give you in-the-moment help and advice. They may be able to help you better understand what you're experiencing or what to do and may even be able to get you immediate help. When you feel extreme or unpredictable anger and don't know what to do about it anymore, you may need a professional to bring you clarity and help explore the potential of your anger situation. A licensed therapist can help you determine what triggers your anger, so that you are able to recognize these triggers and respond to them before anger kicks in. Speaking with an unbiased professional can be key in realizing what causes feelings of anger to arise (it can be difficult to recognize triggers by yourself).
Where To Find Help
Therapy is often instrumental in helping individuals learn to manage their anger, and online therapy like the programs offered by BetterHelp makes for a flexible, affordable, and effective mental healthcare solution. The American Psychological Association describes three valuable approaches that therapists often take to treat anger issues: progressive relaxation, which guides the client through letting go of in-the-moment anger; cognitive therapy, which focuses on reframing thoughts away from negative or angry responses; and skill development, like developing new ways of conversing with loved ones. All of these approaches can be learned through online therapy, making them more accessible to anyone dealing with anger.
Online therapy can be arranged around your life; with no need for transportation to an appointment, you can save time and hassle, and online therapy is more affordable than face-to-face alternatives. The discretion of online therapy also means that you don't need to share your mental healthcare plans with anyone, and you can choose the channel of communications that fit you the best—video chats, phone calls, emails, or even text messages. These reviews from BetterHelp users also show what makes online therapy different.
Counselor Reviews
"Deborah was amazing, she's helped me find ways to deal with my anger issues and self esteem issues that I've carried for most of my life in such a short amount of time. I would recommend her to anyone who struggles with these same issues. I knew I wasn't a lost cause but I never thought Deborah would help me learn to deal with them and solve these problems so quickly. She's definitely amazing at her job. 10/10 recommend."

I tried seeking therapy for quite sometime and after not finding a therapist that was right for me I decided to give up. Just as I had decided this, my counselor Ledy Cruz was sent to me! Like a true blessing! She helped me more than she knows. She listened so well, made me feel so comfortable with her and helped me identify all of the factors that were causing my anger and negative emotions. She recommended great books and sent me amazing worksheets that also helped tremendously in my personal development. I will be forever thankful to her for her help! Thank you Ledy!https://www.betterhelp.com/ledy-cruz/
Conclusion
No matter what kind of anger you're experiencing or how anger has been affecting your life, help is available to support you in making a change. Learning to control anger issues is difficult and requires time, hard work, and willingness to change, but with the guidance of a mental health professional, you can conquer your anger. Get started today.
---
Previous Article
What Is Anger? Definition & Psychology Behind This Emotion
---
Next Article
Managing Angry Outbursts
---
The information on this page is not intended to be a substitution for diagnosis, treatment, or informed professional advice. You should not take any action or avoid taking any action without consulting with a qualified mental health professional. For more information, please read our
terms of use.