Where to Find Free Anger Management Classes -- That Really Work (And Where to Get Therapy Online.)
Updated December 27, 2019
Reviewer Kelly L. Burns, MA, LPC, ATR-P
A productive way of dealing with your emotions may include taking advantage of free online tools. Whether you're on a budget, lack health insurance, or want to learn about affordable options, there are many ways to learn how to manage your emotions. For example, you can likely find free options locally or through online support groups. The point is that you're not alone, and help is available.
Specifically, there are many effective anger management programs available, either privately, in groups, or online. Some of these are even available for free or at a low cost. After investing themselves fully in these programs, people who have struggled with anger or other difficult emotions have learned to cope, and you can, too.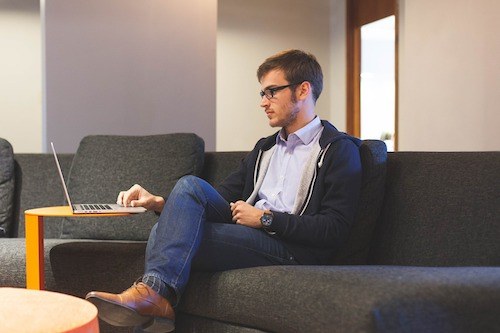 Source: pexels.com
No-Cost Online Courses
There are many course options available online, but they all offer different ways to learn diverse material, so they may or may not meet your needs. For example, some online options may provide free study materials, but if you need to fulfill a court order or an employer requirement, these materials alone may not work for you. Some courses also offer an introductory option that provides information about the program through a free trial offer. This could include access to previously recorded content to use for independent studies, among other things.
When you're exploring ways to advance your anger management skills, it's worth considering free trials or courses that lead to paid classes. These will help you understand what's provided through the course of study and often contain valuable information. Some free options also provide materials, but they vary in scope and effectiveness.
Here are a few variations you may encounter while you're evaluating your online course options:
An online course may provide free sessions or timed access, which could include taking an assessment and exploring personal challenges behind your anger.
In some cases, you can access all course materials for free, but you might need to pay for a certificate of completion.
You may be able to watch instructional videos for free without signing up, but if the site offers related course materials, you may need to register and/or pay for that additional information.
Some courses will give you the ability to learn materials at your own pace with unlimited access upon registration. There may or may not be a fee, and accessibility may vary.
Money-back guarantees may apply if a course requires a fee.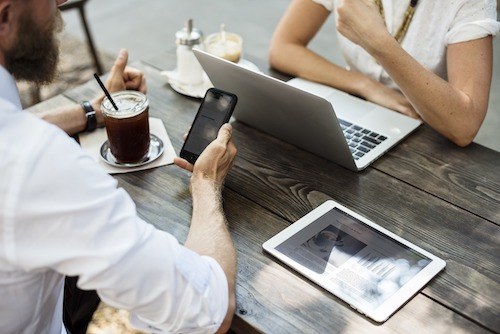 Source: littlerock.af.mil
When you're looking for free courses online, asking people you know is always a good place to start, as is your preferred search engine. For every option you find, you'll want to make sure the provider has an extensive history and experience providing emotional support to others. For example, you might want to providers who specialize in behavioral management, health and wellness, personal development, stress management, or other related educational resources related to improving interpersonal and leadership skills.
There are many reputable organizations that provide online wellness training featuring self-control techniques and anger management exercises. For example, there are online courses for veterans and service military members. Other organizations with mental health interests may also offer free tools through their website. Finally, in addition to your online options, there might be free options available locally through community agencies.
Local Class Options
Community agencies and organizations may offer free courses, but you'll have to do some research to find them. Consider reaching out to the following organizations:
State welfare agencies: These agencies are created by the U.S. Department of Health and Human Services. Most counties in the United States have a local agency providing support for qualifying individuals. This support generally includes food and cash benefits, job training, and more. With any luck, they can refer you to free classes recognized by the state.
Mental health organizations with local chapters: There are nationally recognized mental health organizations with local chapters that offer free support. Often these chapters facilitate anger management groups or provide assistance to help you deal with your emotions.
Online listings for local events: Many cities have calendars featuring upcoming events of all kinds, and you may also find that local organizations like hospitals, health clinics, and local nonprofits share dates for upcoming events that might be relevant to your search. Similarly, you might want to look at social media to find local groups that meet regularly to provide support.
Local universities or colleges: Students who are training in the mental health field may provide counseling and mental health services for free or at a low cost. Their local training center may offer a specific list of the services they offer.
Local behavioral health and family counseling community centers and nonprofits: Many of these organizations have websites with information about managing emotions. You can contact them and ask about free classes. If you're not able to pay, some will be able to work with you, but a small fee may apply if you need certification for legal purposes. (It's worth noting that this category may also include your local health department.)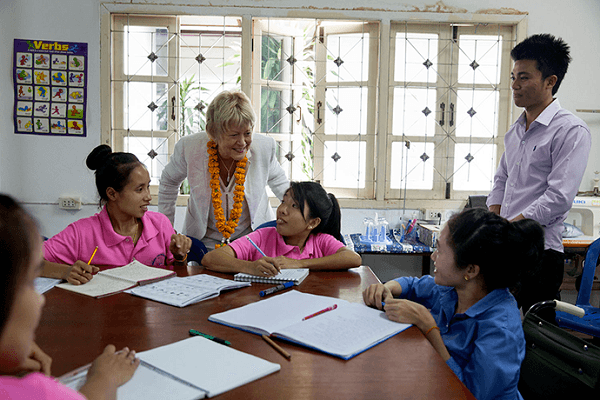 Source: blog.usaid.gov
Finally, if you're struggling to find what you need, try expanding your search by looking for depression or anxiety support groups and free classes. Similar skills may be taught in some of these groups and classes.
What About Online Assessments for Anger?
When you're researching anger management or working through an online course, you may end up completing an online assessment or anger test. Many credible sources provide these assessments to help you view your emotions from another perspective. The purpose is to assess your risk and give you insight about your behavior. Specifically, you'll learn how you tend to deal with anger, and you'll learn if you need to do any work on anger management.
In general, online assessments may help you become more comfortable exploring your emotions. You might be asked questions about criticizing yourself or assessing things that make you unhappy. Other questions might be about revenge, being misunderstood, relationship issues, and how you handle arguments. Remember, anger is a common emotion that almost everyone experiences. The questions are designed to help you explore the way you manage anger. When you get your results, you'll better understand your style of anger and how it impacts your environment and emotions. They'll also highlight areas of concern, so you can choose healthier actions and coping skills.
If you're interested in taking a test, assessment tools are available for personal, business, and youth or school use. While there are free assessment tools online, they're also available through your doctor, therapist, and human resources department via your employer or school counselor.
Using Free Online Tools
While you're online, you may find free tools like anger worksheets. These may help you learn about angry outbursts and ways to cope productively. They're also useful for understanding your feelings, and some are even used in class or coaching settings. Useful worksheets might cover the following topics:
How to identify triggers
Causes behind your anger
Anger management strategy and techniques
How to constructively express anger
Coping with anger in hypothetical situations
Time out and reflection exercises
Understanding how your anger affects your health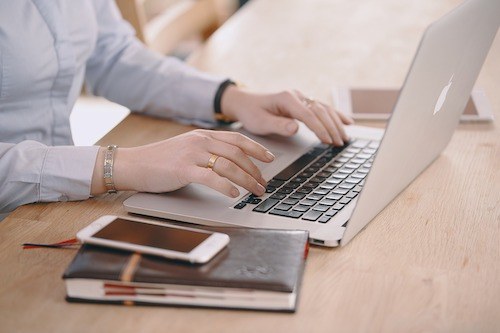 Source: pexels.com
If you want to use these worksheets effectively, you have to be honest about your emotions and how they affect you and your relationships. You might even need to use some regularly to track your feelings for comparison over time and to note progress. Also be sure to keep your sheets and review them to see which methods help you the most. Finally, you may want to let someone you trust review your worksheets for encouragement and accountability.
When used with other techniques like exercise or meditation for anger, these worksheets may improve your results. That said, these useful tools should not replace seeking expert assistance from a course or a professional. Instead, think of them as a way to augment your work with a mental health specialist.
Tips on Preparing for Free Classes
When you've found the course or the resources that will work best for you, have an open mind. If you're attending a local course, don't be afraid to ask questions and share your thoughts. You'll also want to make observations and take notes. Finally, you may want to invite a friend or family member to join you if you feel uncomfortable.
For online classes, think about the best time of day to complete the material. You might be watching videos, taking notes, or completing writing exercises, so you'll want to find a time when you can focus. Online classes offer flexibility, but self-discipline is essential. Make an effort to establish a routine for either online or local classes if you want to make the most of the experience.
BetterHelp Can Help
In addition to local agencies and online groups, there are affordable alternatives online, including various types of therapy. For example, BetterHelp offers convenient online counseling with more than 4,000 licensed therapists. You can text, email, call, or video chat with your therapist from the comfort of your home or anywhere else you have internet access.
Below are some reviews of BetterHelp counselors from people experiencing a wide range of anger issues.
Counselor Reviews
"Steve is amazing and does a good job at making this seem like less of a counseling session and more of a conversation between friends. He helped me talk through my anger issues and road rage and gave me lots of problem solving tools. I highly recommend him!"

"Regina helped me pinpoint where my anger issue stemmed from in the very first session, and has been helping me become more self aware of my warning triggers. Very insightful and helpful!"

Conclusion
If you want help learning to deal with emotions like anger, it's possible to find free classes and other resources both online and in your community. You'll need to do some research and put in a little effort, but the results can be amazing. These classes can have an incredibly positive impact on your relationships and your life in general. At BetterHelp we provide our members with a free one-week trial to learn the benefits of therapy. During the course of your 7-day trial, you have full access to the BetterHelp platform that has over 2000 licensed therapy providers that are available online 24-hours a day.
Getting started with BetterHelp online is easy. You can choose to register on the platform using your real name or you can register anonymously to maintain privacy. The only identifying information that is required for you to create a free account on the BetterHelp platform is a valid email address. Register for your free therapy account with your valid email address. You and your therapist will use this email address to communicate regarding your therapy appointments, treatments, and follow-up.
As soon as you register on the platform, your free trial is activated immediately. Be sure to take advantage of all the therapy benefits that your one-week FREE TRIAL has to offer. Take advantage of one-week of free therapy with a board-certified therapist online. Contact a BetterHelp therapy professional today to get started.
---
Previous Article
Volatile Anger: Symptoms You Shouldn't Ignore
---
Next Article
What's The Connection Between Menopause And Anger Toward Husbands?
---
The information on this page is not intended to be a substitution for diagnosis, treatment, or informed professional advice. You should not take any action or avoid taking any action without consulting with a qualified mental health professional. For more information, please read our
terms of use.