15 Short Depression Quotes From Famous Authors
Updated August 19, 2019
Reviewer Lauren Guilbeault
Depression is an incredibly common illness, with millions of people suffering in the United States alone. Despite its prevalence, however, depression can often be a profoundly isolating experience. Those suffering from depression can often feel like they're alone in their struggles, and a culture of silence surrounding mental illness can further exacerbate the disconnect people feel between themselves and others.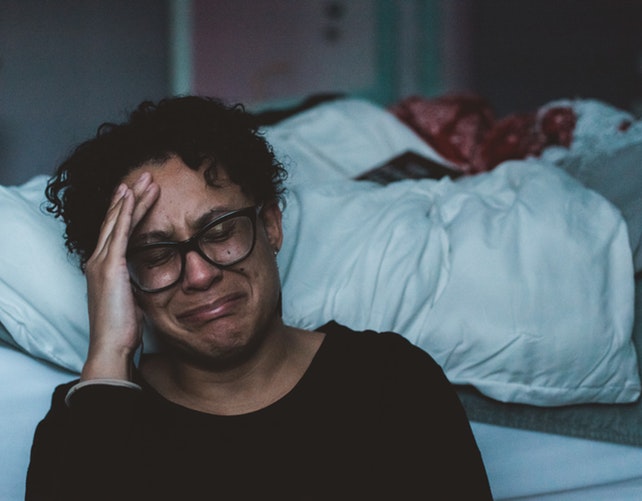 Source: unsplash.com
From Sylvia Plath to Leo Tolstoy, some of the most brilliant writers and thinkers throughout history have also suffered from depression, and have left behind them a rich legacy of poetry, fiction, and other writings on the topic. The poignancy with which these authors describe the symptoms of depression can help you feel less alone, and guide you on your journey to better mental health.
"I don't want to see anyone. I lie in the bedroom with the curtains drawn and nothingness washing over me like a sluggish wave. Whatever is happening to me is my own fault. I have done something wrong, something so huge I can't even see it, something that's drowning me. I am inadequate and stupid, without worth. I might as well be dead." - Margaret Atwood, Cat's Eye

"Gone madis what they say, and sometimes Run mad, as if mad is a different direction, like west; as if mad is a different house you could step into, or a separate country entirely. But when you go mad you don't go any other place, you stay where you are. And somebody else comes in." - Margaret Atwood, Alias Grace
"God, but life is loneliness, despite all the opiates, despite the shrill tinsel gaiety of 'parties' with no purpose, despite the false grinning faces we all wear. And when at last you find someone to whom you feel you can pour out your soul, you stop in shock at the words you utter - they are so rusty, so ugly, so meaningless and feeble from being kept in the small cramped dark inside you so long. Yes, there is joy, fulfillment, and companionship - but the loneliness of the soul in its appalling self-consciousness is horrible and overpowering." - Sylvia Plath, The Unabridged Journals of Sylvia Plath

"I saw my life branching out before me like the green fig tree in the story. From the tip of every branch, like a fat purple fig, a wonderful future beckoned and winked. One fig was a husband and a happy home and children, and another fig was a famous poet, and another fig was a brilliant professor, and another fig was Ee Gee, the amazing editor, and another fig was Europe and Africa and South America, and another fig was Constantin and Socrates and Attila and a pack of other lovers with queer names and offbeat professions, and another fig was an Olympic lady crew champion, and beyond and above these figs were many more figs I couldn't quite make out. I saw myself sitting in the crotch of this fig tree, starving to death, just because I couldn't make up my mind which of the figs I would choose. I wanted each and every one of them, but choosing one meant losing all the rest, and, as I sat there, unable to decide, the figs began to wrinkle and go black, and, one by one, they plopped to the ground at my feet." - Sylvia Plath, The Bell Jar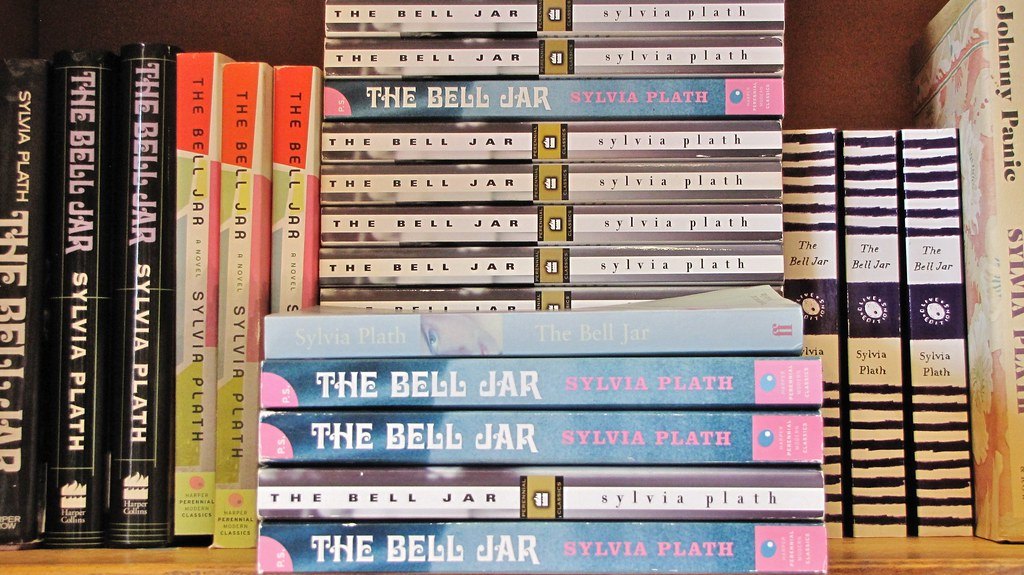 Source: flickr.com
"I enjoy almost everything. Yet I have some restless searcher in me. Why is there not a discovery in life? Something one can lay hands on and say, "This is it"? My depression is a harassed feeling. I'm looking: but that's not it - that's not it. What is it? And shall I die before I find it?" - Virginia Woolf, A Writer's Diary

"There must be another life, she thought, sinking back into her chair, exasperated. Not in dreams; but here and now, in this room, with living people. She felt as if she were standing on the edge of a precipice with her hair blown back; she was about to grasp something that just evaded her. There must be another life, here and now, she repeated. This is too short, too broken. We know nothing, even about ourselves." - Virginia Woolf, The Years

"In every way that counted, I was dead. Inside somewhere maybe I was screaming and weeping and howling like an animal, but that was another person deep inside, another person who had no access to the lips and face and mouth and head, so on the surface I just shrugged and smile and kept moving. If I could have physically passed away, just let it all go, like that, without doing anything, stepped out of life as easily as walking through a door I would have done. But I was going to sleep at night and waking in the morning, disappointed to be there and resigned to existence." - Neil Gaiman, Fragile Things

"He walked out in the gray light and stood, and he saw for a brief moment the absolute truth of the world. The cold relentless circling of the intestate earth. Darkness implacable. The blind dogs of the sun in their running. The crushing black vacuum of the universe. And somewhere two hunted animals trembling like ground-foxes in their cover. Borrowed time and borrowed world and borrowed eyes with which to sorrow it." - Cormac McCarthy, The Road

"I am the most tired woman in the world. I am tired when I get up. Life requires an effort I cannot make. Please give me that heavy book. I need to put something heavy like that on top of my head. I have to place my feet under the pillows always, so as to be able to stay on earth. Otherwise, I feel myself going away, going away at a tremendous speed, on account of my lightness. I know that I am dead. As soon as I utter a phrase, my sincerity dies becomes a lie whose coldness chills me. Don't say anything, because I see that you understand me, and I am afraid of your understanding. I have such a fear of finding another like myself, and such a desire to find one!" - Anais Nin

"There were days when she was unhappy; she did not know why,-when it did not seem worthwhile to be glad or sorry, to be alive or dead; when life appeared to her like a grotesque pandemonium and humanity like worms struggling blindly toward inevitable annihilation." - Kate Chopin, The Awakening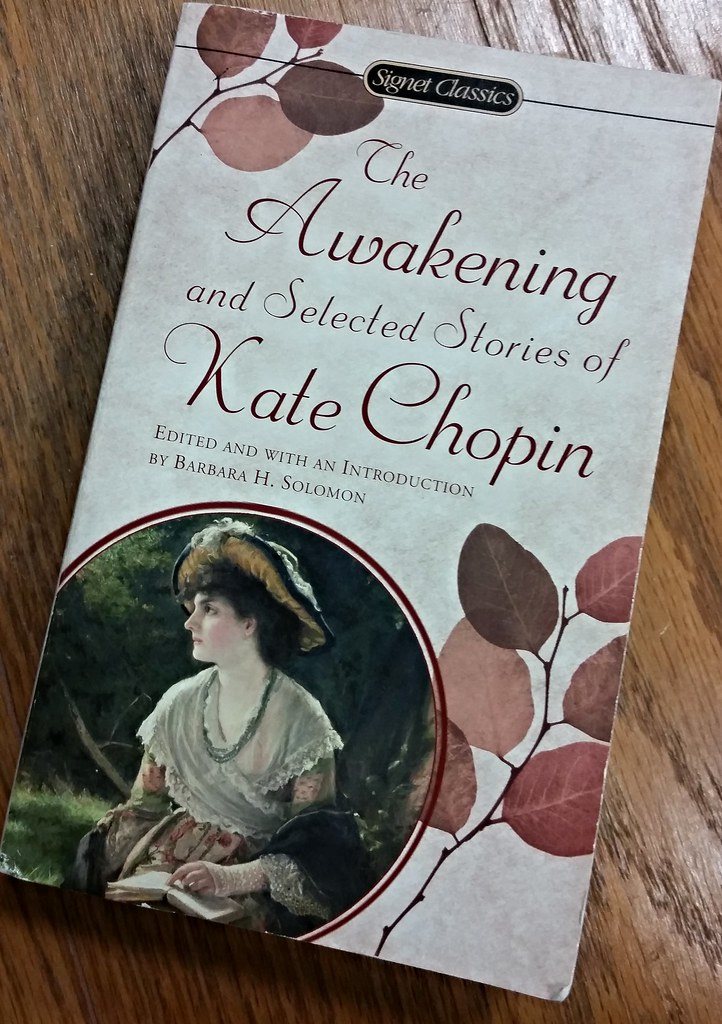 Source: flickr.com
"Today or tomorrow, sickness and death will come (they had come already) to those I love or to me; nothing will remain but stench and worms. Sooner or later, my affairs, whatever they may be, will be forgotten, and I shall not exist. Then why go on making any effort?.. How can man fail to see this? And how go on living? That is what is surprising! One can only live while one is intoxicated with life; as soon as one is sober, it is impossible not to see that it is all a mere fraud and a stupid fraud! That is precisely what it is: there is nothing either amusing or witty about I; it is simply cruel and stupid." - Leo Tolstoy
"I suffer from life and from other people. I can't look at reality face to face. Even the sun discourages and depresses me. Only at night and all alone, withdrawn, forgotten and lost, with no connection to anything real or useful - only then do I find myself and feel comforted." - Fernando Pessoa, The Book of Disquiet
"Why do you want to shut out of your life any uneasiness, any misery, any depression, since after all, you don't know what work these conditions are doing inside you? Why do you want to persecute yourself with the question of where all this is coming from and where it is going?
Since you know, after all, that you are in the midst of transitions and you wished for nothing so much as to change. If there is anything unhealthy in your reactions, just bear in mind that sickness is the means by which an organism frees itself from what is alien; so one must simply help it to be sick, to have its whole sickness and to break out with it, since that is the way it gets better." - Rainer Maria Rilke, Letters to a Young Poet
"How should we be able to forget those ancient myths that are at the beginning of all peoples, the myths about dragons that at the last moment turn into princesses; perhaps all the dragons of our lives are princesses who are only waiting to see us once beautiful and brave. Perhaps everything terrible is in its deepest being something helpless that wants help from us.So you must not be frightened if a sadness rises up before you larger than any you have ever seen; if a restiveness, like light and cloud-shadows, passes over your hands and over all you do. You must think that something is happening with you, that life has not forgotten you, that it holds you in its hand; it will not let you fall. Why do you want to shut out of your life any uneasiness, any miseries, or any depressions? For, after all, you do not know what work these conditions are doing inside you." - Rainer Maria Rilke, Letters to a Young Poet

"Without the dark, there isn't light. Without the pain, there is no relief. And I remind myself that I'm lucky to be able to feel such great sorrow, and also such great happiness. I can grab on to each moment of joy and live in those moments because I have seen the bright contrast from dark to light and back again. I am privileged to be able to recognize that the sound of laughter is a blessing and a song, and to realize that the bright hours spent with my family and friends are extraordinary treasures to be saved because those same moments are a medicine, a balm. Those moments are a promise that life is worth fighting for, and that promise is what pulls me through when depression distorts reality and tries to convince me otherwise." - Jenny Lawson, Furiously Happy
One of the frustrating hallmarks of depression is that it can be hard to tell who's suffering from it. It's easy to feel like you're an aberration when you're depressed, and the rest of the world seems happy. But the words of these poets, writers, and thinkers, like all great literature, give us a glimpse into the minds of other people. At once startlingly relatable and refreshingly unique, these passages serve as a much-needed antidote to a world that insists that everything is fine and reminds us that we're not alone in our struggles.
Are you experiencing symptoms of depression? Whether you're looking for professional counseling or just need someone to talk to, BetterHelp offers a diverse selection of online therapy services that can provide you the help you need to manage your mental health. Get in touch with us today to learn more.
---
Previous Article
Can A Depression Questionnaire Help With Diagnosis?
---
Next Article
What Is The Geriatric Depression Scale And Why Is It Important?
---
The information on this page is not intended to be a substitution for diagnosis, treatment, or informed professional advice. You should not take any action or avoid taking any action without consulting with a qualified mental health professional. For more information, please read our
terms of use.