Coronavirus -- The End Of Quarantine, The Aftermath, And Picking Up The Pieces
By: Michelle S. Loyd
Updated August 28, 2020
For the last few months, the novel coronavirus, known as "COVID-19" has taken a global toll on individuals, families, cities, states, municipalities, and citizens worldwide. The number of coronavirus cases and survivors of the virus is now in the millions.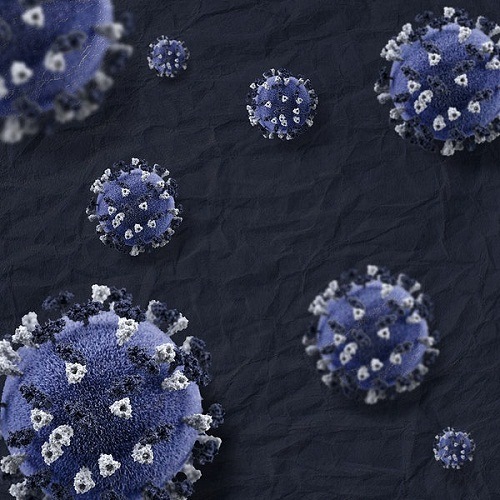 While there are still numerous cases of the deadly virus active worldwide, some countries, cities, and states have decided that it is in the best interests of their rapidly failing economies to lift local quarantine and lockdown orders.
In some cases, these reversals are coming in complete opposition to medical advice and recommendations from world public health officials like the Centers for Disease Control and Prevention in Atlanta. In this article, we discuss the end of the coronavirus quarantine, the aftermath of weeks of living indoors without working, the emotional toll COVID-19 has taken on families around the world — and what picking up the pieces looks like for Americans.
Social Distancing Is The New Normal
With strict rules for no public contact in place and social distancing mandates that require people to stay at least 6 feet apart from strangers, some businesses are opening around the US hesitantly. Others are boldly defying federal and state orders that mandate they remain closed and opening for business anyway — in an effort to keep their business doors from closing forever. Somewhere in the middle of it all — is everyone else.
In the United States, states like Georgia, Texas, and Tennessee have been the first to lift mandatory quarantine and lockdown orders. The states have special rules in place for public contact and social distancing requirements. In Georgia, the state has reopened additional services to bolster the essential services that were allowed to remain open during the lockdown like barbershops and movie theaters.
On April 24th, Governor Kemp of Georgia issued a statewide order that kept the state under an official state of emergency while relaxing rules and restrictions on what businesses and services were allowed to open. Some cities and states are reopening while others remain closed in fear of the coronavirus. The aftermath of COVID-19 has taken a physical, financial, and emotional toll on world citizens. In the following paragraphs, we discuss the aftermath that the coronavirus is leaving in its wake and provide tips on how you can start picking up the pieces.
No Work For Weeks – The Financial Aftermath
In the midst of a nationwide quarantine or lockdown, the coronavirus has taken a crushing toll on its victims, families, and front line health workers. National lockdown orders sent millions home from jobs — to which many have yet to return. What this means is that many Americans and others worldwide are feeling the financial impacts of not being able to go to work or run their businesses for weeks on end.
A few federal, state and local programs have stepped up to the plate to offer options and financial relief to individual workers and businesses hit hard by COVID- 19. The Small Business Administration has reduced cost loan options available for small businesses.
Federal and state unemployment programs also have some relief options available for individuals and families financially impacted by the coronavirus. The CARES Act, a federal mandate enacted in response to the coronavirus, has provisions for non-traditional workers to receive unemployment benefits until the economy is able to recover.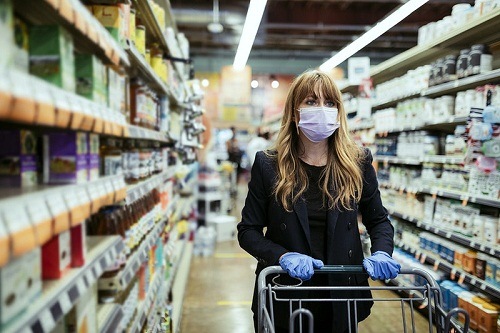 Lockdown – The Emotional Aftermath
The physical and financial toll the coronavirus has taken on the world has led to emotional fallout as people wonder how they will begin picking up the pieces of their lives. Children and adults suffering from chronic mental health issues before the virus hit, may have missed several appointments, medication refills, and follow-up care due to the lockdown or quarantine restrictions in place.
The medical and mental health community are waging their response to the coronavirus, lockdown, and quarantine by making more options available for people to participate in telehealth options that include video, chat, and telephone therapy. These virtual health options are making it easier for people who are suffering from the emotional effects of the coronavirus to get help without having to worry about leaving home.
Many people are confused about what rules, laws, and mandates apply to their area. Some people are receiving mixed messages about whether it's okay to go out as normal, or if they should still be sheltering in place. Families that have been under quarantine for weeks on end may have discovered the cracks in their foundation and feel the need to reach out for professional emotional support.
Picking Up The Pieces
As it's becoming more apparent that our lives may be permanently affected by the physical, financial, and emotional impacts of the coronavirus, many of us are wondering where to begin to start picking up the pieces? The most important thing to remember — is that you are not alone. We are all in this together. If you've been impacted by the coronavirus physically, financially, emotionally, or otherwise, use the resources that are designed to help you recover.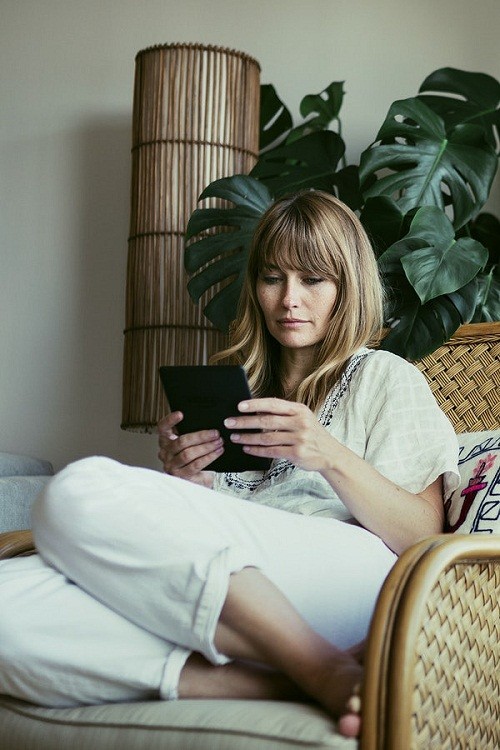 A quick Google search by keyword can provide you with contact information for local, state, and federal agencies that are offering support in an effort to mitigate the effects of the coronavirus on US citizens. If you're struggling with emotional issues or chronic mental health concerns, there are resources available. You don't have to suffer in silence.
Reach out to teletherapy providers like BetterHelp for support.
BetterHelp offers 24-hour access to licensed therapy professionals from the comfort of your home.
Talk to a professional therapist about your concerns, fears, and other questions you may have about how the coronavirus is impacting your life. Don't be afraid to reach out to ask for the help you need whether that help is physical, mental, or emotional. Directly or indirectly, COVID- 19 has had an impact on us all and for better or worse — none of us will ever be the same again.
Following is a list of related resources and contacts for you to use to help you begin picking up the pieces of your life after the devastation of COVID-19.
Where To Get Help
Wondering where to get help picking up the pieces during and after COVID-19 ? The resources on this list are an excellent place to start. The providers and resources listed below have all made accommodations to their services to continue to provide virtual, distance, and no-contact based services for Americans who may still be under quarantine, lockdown, or shelter in place orders.
Find more resources in your local area by completing a Google keyword search for the services or help you need. You can also get the latest updates on what is happening with your state, region, service providers, and more by following their handles or streams on social media. Follow updates on social media (from verified local, state, and federal resources) for the latest updates and happenings on the coronavirus.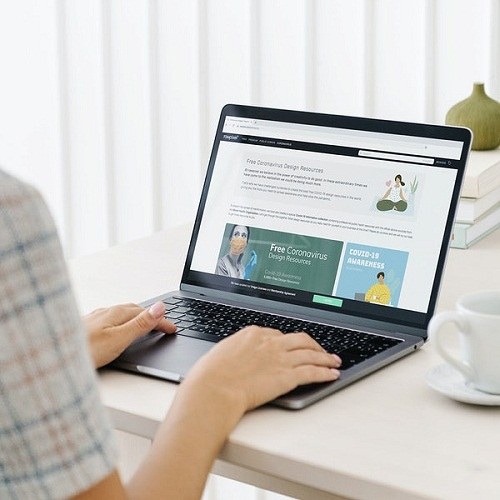 Mental Health, Domestic Violence, And Substance Abuse Recovery
The National Domestic Violence Hotline
A social services organization that provides counseling and support for survivors and victims of domestic violence. This national agency operates a call center that is available to help clients via chat, phone, and the Hotline website 24 hours a day. Contact the National Domestic Violence Hotline: 1-800-799-7233 – https://thehotline.org
National Alliance on Mental Illness (NAMI)
The National Alliance on Mental Illness is a social services agency that helps people with mental illness find support and solutions, and treatment options for chronic mental health conditions. NAMI provides counseling resources, mental health education, and support services by phone from Monday through Friday from 10 am to 6 pm EST. Contact NAMI: 1-800-950-6264 – https://nami.org.help
BetterHelp
The world's largest online counseling service provides online therapy options for individuals, couples, families, and teens BetterHelp provides access to thousands of therapy professionals from the comfort of your home. Talk with a therapist online using phone, video chat, SMS messaging, and email. Affordable therapy subscriptions offer an alternative to high-cost in-office therapy. Contact BetterHelp: https://betterhelp.com/start
The United States Department of Labor
The United States Department of Labor has enacted new policies and procedures to help people that have been impacted by the coronavirus. Resources from the United States Department of Labor including information on federal unemployment insurance relief for people who have been financially affected by the coronavirus through job loss, layoffs, and those that have been directed to quarantine or shelter-in-place. The US Department is a federal agency that can also provide you with contact information for your state and local resources. Contact the USDOL: dol.gov/coronavirus
The United States Small Business Administration
Resources for small businesses and information on how to get economic relief for small businesses that have been affected by the coronavirus. The US Small Business Administration is offering financial assistance via the Paycheck Protection Program and Economic Injury Disaster Loan Assistance. Contact the SBA: www.sba.gov
Additional Coronavirus Resources and Public Health-Related Information
United States Coronavirus Website
The US Centers For Disease Control And Prevention
**Resources provided courtesy of BetterHelp research – You deserve to be happy.
---
Previous Article
Feelings V. Emotions: Is There A Difference Between Them?
---
Next Article
What Is A Terminal Illness And How Do You Cope With It?
---
The information on this page is not intended to be a substitution for diagnosis, treatment, or informed professional advice. You should not take any action or avoid taking any action without consulting with a qualified mental health professional. For more information, please read our
terms of use.