The Complete Guide To Talking To Strangers
By Mason Komay
Updated November 18, 2019
Reviewer Wendy Galyen, LCSW, BC-TMH
Whether you want a new romantic relationship, friendship, or casual acquaintance, learning how to talk to strangers is a game-changer. Connecting with a new person brings you the opportunity for personal growth, new perspectives, and different experiences. And now you can talk to strangers from the comfort of your own home! There's no need to go to a bar or coffee shop to sneak sideways glances at your potential mate. But even though strangers are more accessible than ever - with just a click of a button! - talking to strangers can still be extremely difficult. In this guide, we aim to help you discover all of the helpful tips and techniques you need to master fluent and engaging conversation with complete strangers.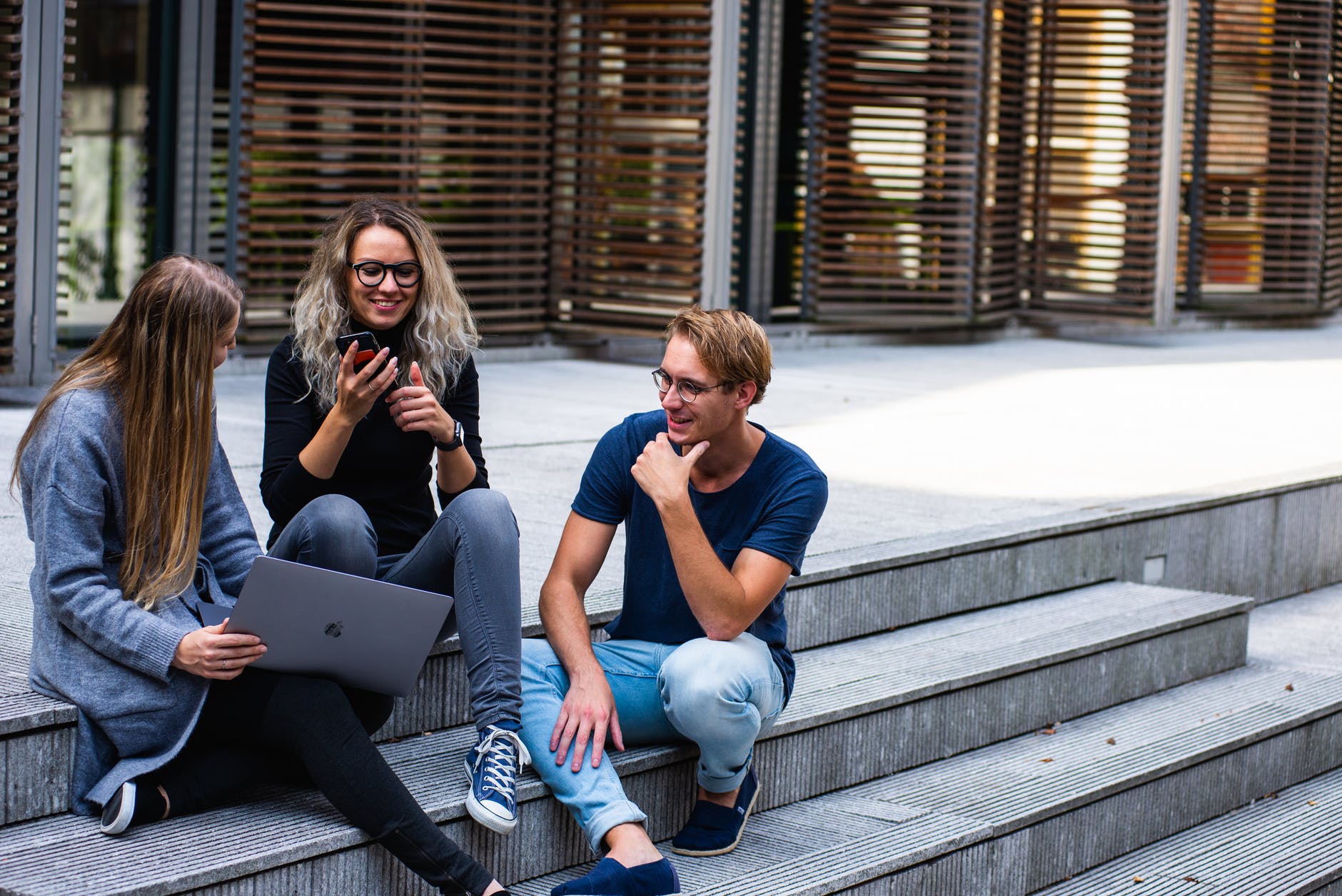 Source: pexels.com
Connect with Technology
Social media has revolutionized the way we keep in touch with not just our friends and family, but also the world. Popular platforms such as Instagram, Facebook, Twitter, and Snapchat have made it near effortless to communicate and to share stories or posts highlighting events in our personal lives. They allow for this very article, along with virtually millions of others, to be shared and viewed by whomever, whenever.
This makes for the perfect opportunity to reach out to new people, especially since it can be done from the comfort of your own home. When you digitally message someone there are no obligations you need to follow. If there is any awkwardness or a disagreement, you can simply end the conversation and block that person if need be. It's also a great way to form new relationships with people from all across the globe because communication is available right at your fingertips.
Networking Forums
One of the most legitimate ways to meet someone online is through a job-oriented networking site such as LinkedIn. Here, you can explore the profile pages of people within your personal network of goals and interests and reach out to others within their own networks, all in the name of furthering your connections in your career. Even though LinkedIn is career-oriented, it's still a great place to meet hard-working, successful professionals who can help you expand your online presence. Who knows, you may even get in touch with a potential business partner!
Apps
Did you know that back in the day, people would publicly proclaim their singleness by paying for an ad in the newspaper in hopes that they would spark the interest of a potential romantic partner? Today, things are a little bit different. There are virtually thousands of different communication apps that you can download for free right onto your phone. Let's go over some of the most popular examples for 2019.
Tinder & OkCupid: If you're looking to chat, meet up, or simply form a casual relationship with someone that you find attractive, both of these apps are exceptional solutions. They offer a quick and simple user-friendly experience that easily allows you to view others within your preferred distance setting.
Meetup: Meetup can help you to discover and reach out to local people who share similar interests with you. Most commonly, users will form groups that meet up and gather for scheduled events like hiking, chess, basketball, etc. Getting started is easy and completely free.
Friendsy: If you're a college student or graduate, Friendsy connects you specifically with other students at your campus. This is a great way for young adults to form friendships and get more in touch with their college community.
Bonappetour: If you like to eat and travel, consider giving Bonappetour a try. It works by connecting you with local hosts for unique home-dining experiences. Through these connections, you get an authentic sense of different cultures while maybe even picking up a friend or two along the way.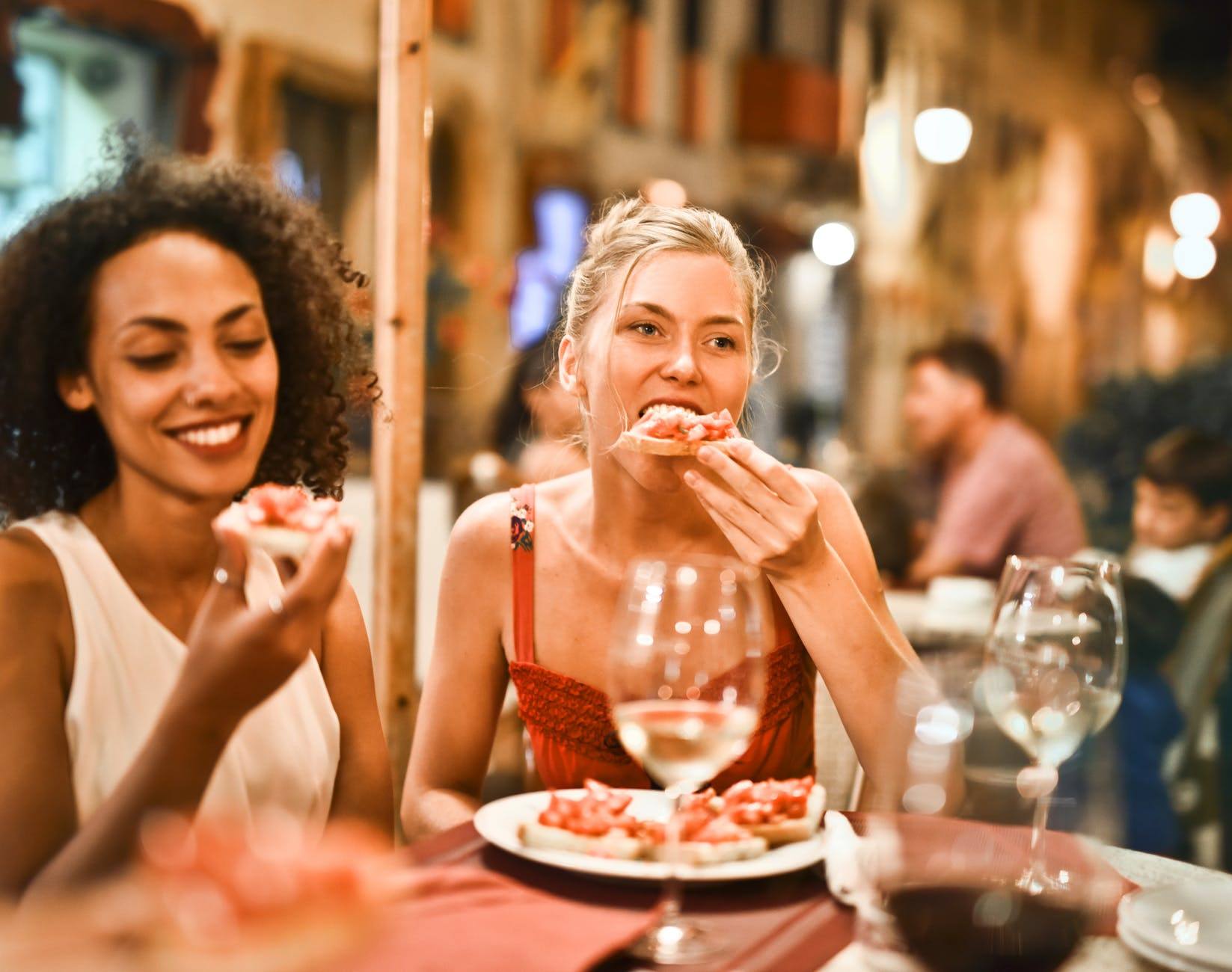 Source: pexels.com
Happn: Happn allows you to connect with people that you've already crossed paths with at one time or another. Whenever you walk by another user with the app, their profile appears in your timeline.
PartyWith: If you're looking to connect with people who like to party, PartyWith is exactly what you're looking for. You can discover local nightlife experiences, make new friends, and create amazing memories.
Bumble: Bumble is a dating app similar to OkCupid and Tinder, only this time the focus is to allow female users to make the first move. In this role-reversing app, only women are allowed to initiate contact.
Chat Rooms
Chat Rooms allow you to talk to strangers online to discuss certain interests, perspectives, and anything else you can think of. Some chat rooms even provide a forum for debate on certain subjects of discussion, which might be a great place to discover people who share your viewpoints.
Video Games
Video games have never been as popular as they are today. Constantly evolving, they offer an atmosphere consisting of hundreds to potentially millions of other users, depending on your console and your game of choice. If you play online, you're almost certain to come across new players each and every time. For the most effective form of communication, consider investing in a headset so that you can chat with others in your lobby. You can typically find these for cheap at your local electronics store. If you happen to be placed in a game room with toxic players, you can always choose to mute them and focus on chatting with everyone else.
Meet Strangers in Person
Even with all of the digital options available, many people still prefer to make friends face-to-face, whether that entails meeting new people at a coffee shop, bar, hostel, university, church group, or a volunteer adventure, etc. While you may feel hesitant about trying to connect face-to-face with someone that you hardly know, it can also have a greater result. After all, the people you naturally meet wherever you happen to be should have similar interests and tastes. And as an added bonus, they likely live near or within the area.
Studies have found that residential proximity is a key factor in relationship building. In other words, you are more likely to marry your neighbor than someone from a different town or state. So, don't be afraid to reach out to those around you. The next time you find yourself standing in line at a coffee shop, grocery store, or wherever you happen to be, try initiating a casual conversation with the person next to you.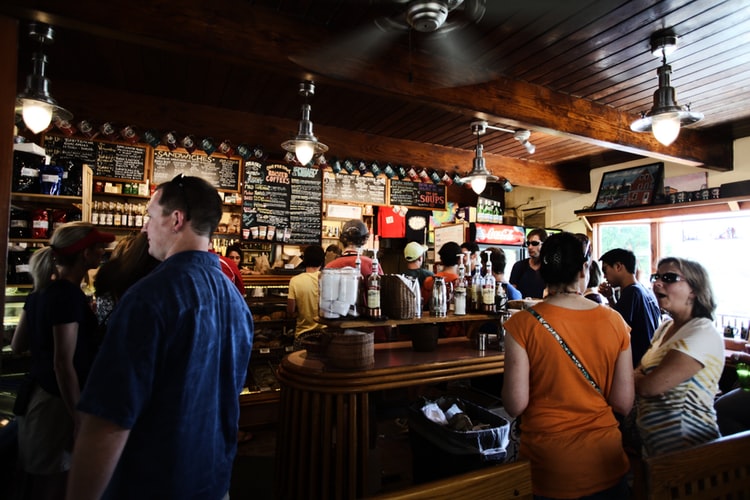 Source: unsplash.com
How Should I Approach People?
Knowing how to approach a stranger in a friendly and inviting manner is critical for success. Here are some tricks of the trade when it comes to sparking up a conversation:
It's All About the First Impression.

The adage "don't judge a book by its cover" unfortunately doesn't carry over when it comes to first impressions. The truth is that most people are going to judge you by your appearance well before you approach them and attempt to make conversation. If you want to make a good first impression, try to dress sharply to project the image you desire. This will also help give the impression that you are self-confident in your choice of clothing, which is very handy if your end goal is to get someone's number.

Craft a Pithy Message.

If you are talking to a stranger online, the first message you send is the person's first impression of you. Try to avoid starting with "Hey" or "What's up?"; these simple, easily-overlooked messages won't make you stand out from the crowd. Craft a concise and meaningful message that conveys to the reader (or listener) why they caught your eye. Also, keep in mind that almost everyone enjoys a genuine compliment every now and then.

Learn the Lost Art of Conversation.

Instead of thinking about your response when someone is speaking, take a moment to truly listen and then pause to construct a thoughtful response. Don't be afraid of brief pauses in conversation. This is actually a byproduct of good listening. Try to ask that person questions that contribute to the conversation so that they get the feeling that you truly care. Maintain good eye contact throughout the conversation so that you appear genuine and interested. Above all, don't let yourself be caught in the "me" trap; that is, don't spend too much time talking about yourself. When you do say something about yourself, be sure to follow it up with a question about the other person so that they understand that you're not overly self-focused.

Find Common Ground

.

When talking to a stranger, your most important goal is to find common ground. Everyone can learn to do this, even if it doesn't at first come naturally. Try simply asking targeted questions to identify the person's interests, ideas, perspectives, and experiences. With enough questions, you're bound to find some overlap. Common ground is your point of entry into a more meaningful relationship. At first, you will unite through your similarities, and eventually, you can deepen your relationship through your differences.

Pay Attention to Body Language.

Crossed arms, lack of eye contact, feet pointed away from you, and a lack of facial expression or vocal intonation can all signal that the other person has lost interest in the conversation. Also, note your own body language and the messages you may be sending out as well. Along this line, if you are communicating via technology, be patient; do not double or triple text. Let the other person take their time to respond to you before you attempt to further the conversation.
Alternative Solutions
Sometimes anxiety can prevent you from trying to meet new people and make friends. In this case, therapy is highly recommended. However, if you feel as though you're not quite ready for that, there are a number of alternative solutions that can help you overcome your fear of talking to strangers.
Stick to Places You're Familiar With
If you're not a drinker, then odds are you'll probably have a hard time making friends at a bar. The same can be said for almost every public setting, which is why it helps to stick to places that you're familiar with when going out to meet new people. This way you know that you already have something in common with whoever it is you meet.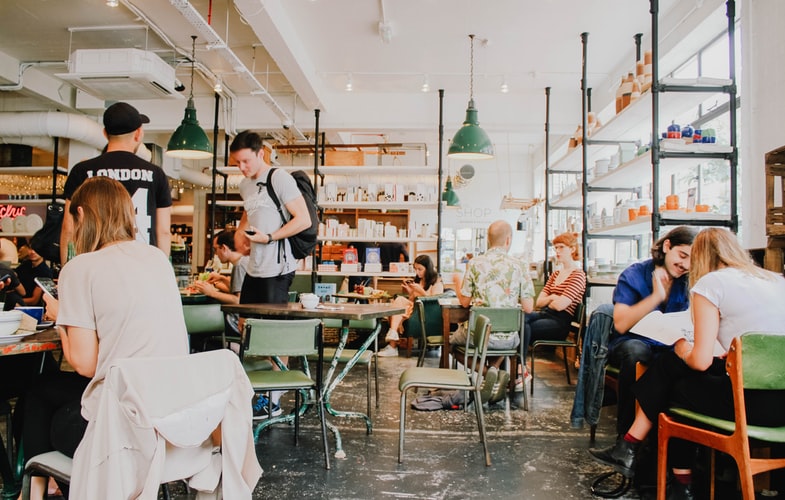 Source: unsplash.com
Bring a Friend
If you're by yourself, trying to initiate a conversation with a complete stranger may feel very intimidating. The next time you go out and about to specifically make new friends consider bringing one of your own friends with you. Places like the gym or an activity center are a great place to start.
Ask Your Friends to Bring Their Friends
If you're setting up a social gathering, tell your friends to invite over some of theirs. This way, you already know that those who show up are already cool with your people, which makes it a lot easier to approach them and start up a conversation.
New Relationships Start with BetterHelp
Developing new relationships can be difficult, but with the help of a professional counselor it is completely possible. BetterHelp matches you with a licensed online therapist that can help you conquer the fear and anxiety holding you back from meeting new people. No matter how difficult it is for you to approach strangers, we will happily guide you toward the path of success. Read below for some reviews of BetterHelp counselors from people who have been helped.
Counselor Reviews
"It's like having a completely unbiased friend who never tires of hearing me out and never tires of helping me sift through the stories I tell myself. Julie has helped me see a lot of things in my life and in my relationships that I would never have seen without her insights."

"I was in a very bad place when I started counseling with Vanessa. I was drowning in my negative thoughts, especially about moving into a new place. Vanessa helped me face these thoughts, counter them. It isn't easy, but I am training myself and getting better at it. She helps boost my confidence in all aspects. In Vanessa, I found guidance, empathy, open-mindedness and a good listener. Vanessa will never fail you!

Conclusion
The bottom line? Talking to strangers can be a very rewarding experience. It may lead you out of your comfort zone, provide you with a different perspective, and push you to try new things. Keep this guide in mind, and you'll be well on your way to successfully making new friends. With the right tools, fulfilling new friendships are within reach. Take the first step today.
---
Previous Article
How To Overcome Boredom And Add Spice To Your Life
---
The information on this page is not intended to be a substitution for diagnosis, treatment, or informed professional advice. You should not take any action or avoid taking any action without consulting with a qualified mental health professional. For more information, please read our
terms of use.