Free Online Therapy
By: Sarah Fader
Updated September 08, 2021
Medically Reviewed By: Kimberly L Brownridge , LPC, NCC, BCPC Counsel The Mind, LLC
There are options for attending free counseling online. Some sites offer confidential online sessions in a free trial via live video and chat sessions with a licensed professional counselor. However, after a limited period, they are likely to charge a fee for sessions. The best online therapy provides affordable treatment, including individual therapy and couples therapy online. These are effective therapy options that everyone, including young people, can afford.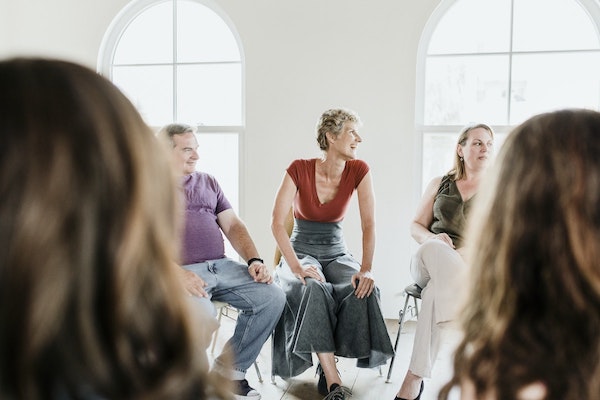 This website is owned and operated by BetterHelp, who receives all fees associated with the platform. source: rawpixel.com
Content/Trigger Warning: Please be advised that the article below might mention abuse and other trauma-related topics.
Free Online Therapy
Finding free therapy is difficult-finding free online therapy is even harder. While a free support group provides human interaction and scheduled group support, it is not the same as meeting with an online therapist. Contemporary psychotherapy provides online sessions for marriage counseling, group therapy, community counseling, and provides resources for mental health and substance abuse. The free therapy available online is likely going to be through organizations that provide free but limited access to free therapists. These services tend to be available through community or nonprofit organizations and can be hard to find. But, they are out there. The cost for online therapy depends on which site you're interested in using. You can find online therapy services that are affordable by shopping around various sites. Online sessions provide affordable therapy and services that are often substantially less than visits to your local counseling center or health center. Your therapy costs will vary based on your treatment plan. There are many affordable therapy options online for less than it costs to visit your local health center. Online therapy cost can be more manageable than traditional, in-office therapy.
Yes, most support groups are free, but even the best free online therapy will likely not be moderated by a therapist. Free online therapy, online community forums, and digital, anonymous chat rooms similarly provide peer support, but generally do not include the support or knowledge of a licensed therapist. The free peer support you receive from these sites and services may give you comfort or be helpful, but will not include the support that a trained and licensed mental health professional can offer.
Affordable Online Therapy Vs Free Online Therapy
While it may be difficult to find the quality services you need when looking for free online therapy options, it's easy to begin online therapy here at BetterHelp. Paid or free online therapy is a great way to take care of our mental wellbeing and offers access to therapy online with licensed therapists seven days a week; which is not the same as free online therapy options that don't give you access to experienced and licensed experts.
Free Online Therapy Options
If you're looking for free online therapy for mental health issues, your ultimate goal is to get relief and learn coping strategies through free online therapy. Although free online therapy might not be possible, there are affordable online therapy options. Seeking a service like ours at BetterHelp (despite it not being free online therapy) includes access to psychologists licensed to treat you with whatever you're facing.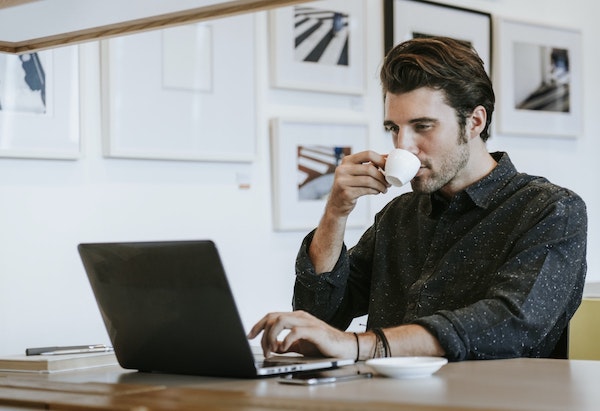 source: rawpixel.com
If you have questions about free online therapy, email us at contact@betterhelp.com. These online therapy sessions can be conducted from the privacy of your own home, or anywhere else that you feel safe to open up.
BetterHelp Therapy
All BetterHelp professionals are licensed, which you won't get with free online therapy. To have the best experience, you need to speak to qualified therapists, which means the person has a license, is trained in psychology, and can provide effective therapy. Who wouldn't want to receive the best paid or free online therapy? That's what BetterHelp aims to provide, not free support groups aiming to help people with anxiety depression, or other concerns.
Professional therapists at BetterHelp are licensed and experienced in treating people just like you through online therapy; they are not free volunteers. Degrees range from psychologists (Ph.D. / PsyD), licensed clinical social workers (LCSW / LMSW), marriage and family therapists (LMFT), and LPCs. You can definitely find a therapist who meets your needs. All BetterHelp providers have over 2,000 hours of related work experience.
While it is not free online therapy, BetterHelp provides a variety of options for affordable therapy with a licensed therapist; regardless if you have health insurance for therapy. Cost ranges from $40 - $70 a week. You are billed once a month for your subscription. Fees for online therapy are reasonable compared to traditional in-person therapy. Our app offers live chat sessions, video sessions, and unlimited messaging.
Paid and Free Online Therapy Options
There are many different forms of online therapy to try with a licensed therapist; which is different from joining free online therapy support groups. For example, CBT is an effective form of mental health treatment that you can try, sometimes for free even if you don't have health insurance.
When you first meet with your therapist, you can discuss what affordable or free online therapy treatment options are available and what works best for you. Just like with in-person or traditional therapy, there are many ways to get help through free or affordable online therapy. Your online therapy sessions might use exposure therapy or psychodynamic treatment. When you sign up you will complete an online therapy questionnaire to identify what your therapy needs are.
There are so many ways to access paid or free online therapy. You may choose to work with someone in private practice, or via free online therapy support groups. BetterHelp offers only quality online therapy sessions, and you can start chatting with a licensed professional immediately. Using BetterHelp is easier than ever as you can access your therapy sessions via iOS or Android devices. Start chatting with a therapist immediately to begin your path to better mental health!
Sign Up Easily Online
Signing up for paid or free online therapy is as easy as creating a new email address and logging in. A licensed therapist is available for you via video or text chat. BetterHelp therapists are experts at helping clients relieve symptoms of mental health issues.
BetterHelp's privacy policy assures that all sessions between you and your licensed therapist remain confidential; unlike free online groups or other free solutions. While not free, BetterHelp offers affordable payment plans. Once you sign up, you will be matched with an online therapist who meets your needs within 24 hours.
When Isn't Free Online Therapy Suitable?
Remember, professional online therapy is designed to manage chronic mental health symptoms, which is something you cannot find in free online therapy. Many free online therapy options are not true therapy, but simply advice. This kind of online therapy support helps you to mitigate the effects of long-term mental health issues and is not intended to replace emergency treatment or even what you might get from a free online therapy or free in-person support group. Learn more about people who have experienced a better life as a result of improved mental health through online therapy, which you can read more about here. BetterHelp therapists adhere to a strict privacy policy and your information is kept confidential under the HIPAA privacy act.
Therapist Reviews
"I was skeptical about this type of therapy but Leah made me feel confident from the beginning with her straightforward profile, thoughtful questions, and rapid responses. I feel that she truly sympathizes with my situation but also holds me accountable for finding solutions."
"Cole has been a great fit for a counselor for me. He is down to earth and doesn't sugarcoat anything. He quickly identified an emotional problem for me, which allowed me to continue researching it on my own as well as using the practical techniques he suggested. Just putting a name to it was tremendously helpful! He follows up when I haven't responded in a couple of days and keeps me on track toward my target. The format fits my availability. I really appreciate Cole's communication style, suggestions, and unwavering support."
Conclusion On Free Counseling
BetterHelp Online Therapy
Learn more about BetterHelp online therapy services by visiting us online. Find BetterHelp on social media such as Pinterest, Instagram, Linked In, Facebook, Twitter. Contact a BetterHelp specialist at contact@betterhelp.com, or talk to your therapist today to take charge of your mental health with online therapy.
---
Previous Article
Benefits Of Mindfulness Therapy In A Frantic World
---
Next Article
Introduction To The Eight Concepts
---
The information on this page is not intended to be a substitution for diagnosis, treatment, or informed professional advice. You should not take any action or avoid taking any action without consulting with a qualified mental health professional. For more information, please read our
terms of use.