Free Online Therapy. What Is It? The Best Free Therapy Counseling Service?
By Sarah Fader
Updated March 27, 2020
Reviewer Kimberly L Brownridge , LPC, NCC, BCPC Counsel The Mind, LLC
Content/Trigger Warning: Please be advised, the below article might mention trauma-related topics that include sexual assault & violence which could potentially be triggering.
Ready to seek the help of a mental health professional and you aren't sure how to get started? Consider free online therapy as an option. Today's mental health care servics are no longer bound by the four walls of your therapist's office - you can now attend free online therapy sessions with licensed therapists. There are now options for visiting a licensed therapist via telehealth services online. This article talks about how free online therapy options can work for you (please note that BetterHelp offers a free one-week trial, and is not a free online therapy service).
Free Online Therapy
What Is It?
Free online therapy makes mental health services easily accessible for everyone. When you're connected to a stable internet connection you can easily communicate with your therapist via a variety of online channels including video, text, chat, and phone - this is just as effective as face-to-face counseling. People can use online mental health services to get help with individual issues, marriage and family issues, and intimate relationship issues.
Visiting a therapist online is now more convenient than a traditional office visit and is also a fraction of the cost of traditional therapy. (Especially when it's free.) When you enter your confidential online therapy counseling session you're digitally connected with a licensed mental health provider. It's easy to find support from trained listeners online that specialize in counseling online.
Talking with a licensed professional therapist is easy when you have access to online therapy. Your mental health is extremely important. You may be wondering, "Is this too good to be true? How can therapy be free?" It is possible to get mental health treatment for free, or at little cost to you. Why wouldn't you want a free service health treatment for free, or at little cost to you. Why wouldn't you want a free service?
You may have questions and wonder if it's really possible to get mental health advice for free. You may also question the value that a free or low-cost online mental health session has to offer in comparison to a paid service.
If you're suffering from bouts of anxiety, depression, or other debilitating mental health issues, your ultimate goal is to get relief and learn coping strategies - now. You don't need to pay a large amount to see a therapist in their office. Counselors developed free online therapy options so that everyone suffering from mental health issues has an equally fair chance of finding relief. Take advantage of the opportunity to address some of the issues that have been creating turmoil in your life by beginning to address these challenges in a free online therapy session. You can find free counseling resources here.
There are free and affordable online therapy options are available at the click of a button online. People suffering from mental health related challenges are happy to find relief when they connect to their virtual counselor to discuss pertinent life issues related to family, child, relationship and personal issues online. Discover the value and relief that chatting online with a BetterHelp therapist can provide (BetterHelp is not a free resource).
Free online therapy counseling sessions are available for individuals, couples and groups to meet the global needs of those suffering from mental health-related life challenges. Although online counseling is cheaper than traditional, face-to-face counseling, we recognize that some people cannot afford to seek online counseling. This is why BetterHelp is offering a free one-week trial to people who are curious about free online counseling. Simply click the links under the images below to get started. We recommend starting as soon as possible and take full advantage of the free week.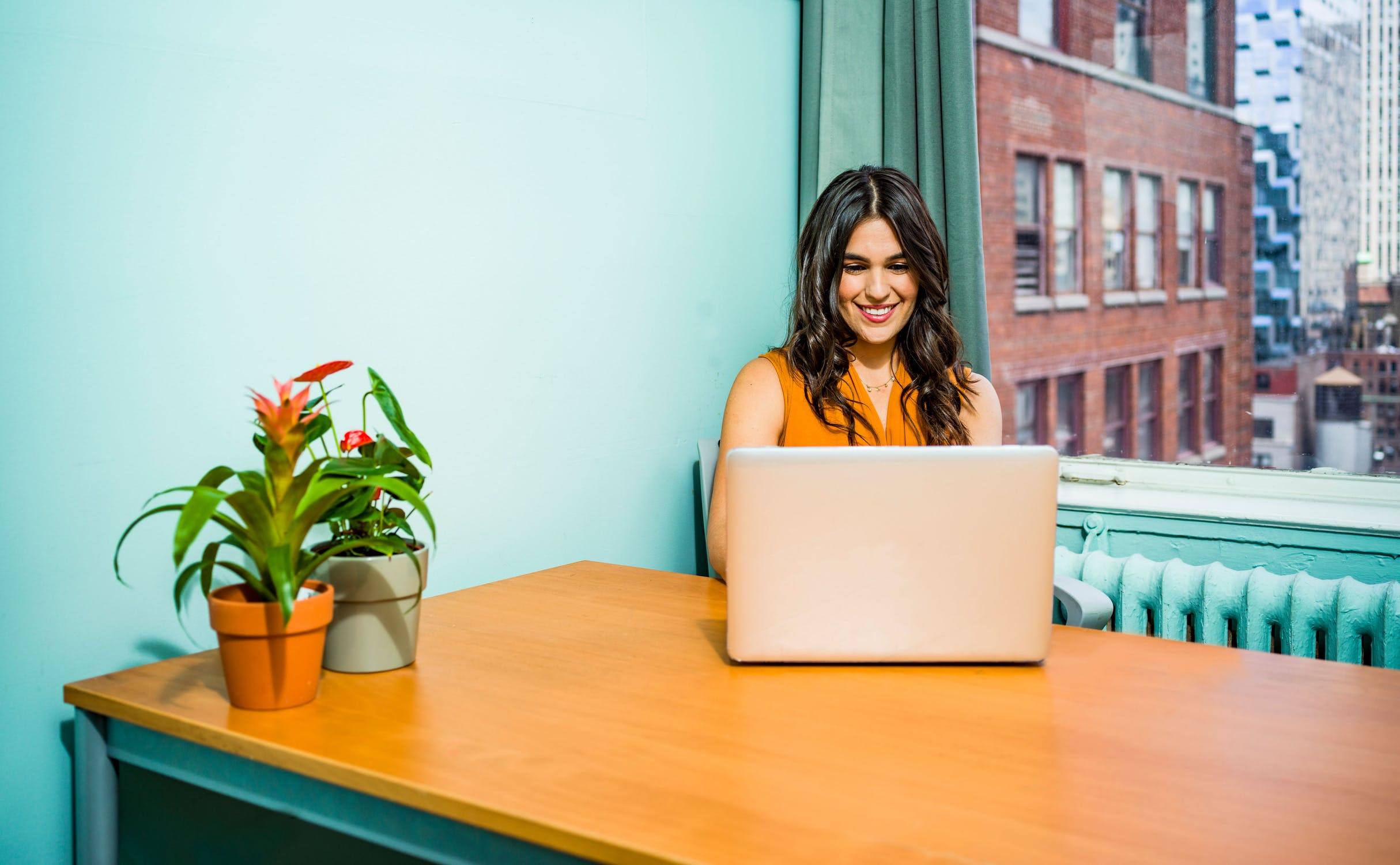 Source: pexels.com
Why Should I Open Up to an Online Therapist?
An online therapist has just as much authority as an offline therapist. Licensed online therapy providers can help you to identify critical relationship issues and individual issues. In some cases, the therapist that you see online and the therapist that you see in person can be one and the same. The information that is learned in therapy doesn't decrease in value because it's online.
Many clients find even more value in communicating with their therapist online than attending in-person counseling sessions.
Online therapy sessions can be conducted from the privacy of your own home, or anywhere else that you feel safe to open up about personal and relationship issues. Save the hassle of attending embarrassing office visits by chatting with your therapist privately via your tablet or smartphone.
Your BetterHelp online therapist is here to listen to your concerns and help you find real coping skills for dealing with your issues. The best part about starting counseling sessions online with BetterHelp is that there are free options to get started, with a free trial. As your mental health begins to improve, you can add or remove additional services as needed. The important thing is that you get started - it's free to try it out!
BetterHelp Wants to Support You with A Free Online Counseling Trial
When you use the BetterHelp online therapy sessions you can immediately start chatting with a licensed therapist to find support for relieving issues like anxiety, stress, depression and relationship issues. Using BetterHelp online therapy is easier than ever as you can access your therapy sessions via iOS or Android devices.
Start chatting with a therapist immediately to begin your growth path to better mental health!
Signing up for an online therapy session is as easy as creating a new email address and logging in to start chatting. A licensed therapist is available to discuss your life experience with you via online text chat or sms text messaging (text chat) directly to your mobile device.
BetterHelp counselors are experts at helping clients relieve symptoms of anxiety, stress, and the negative effects of mental health issues via online therapy. The licensed therapists at BetterHelp adhere to a strict privacy policy that protects your confidential information. This privacy policy assures that all sessions between you and your licensed therapist remain confidential. Visiting a therapist online is a free or low-cost option that makes it easier for you to visit a therapist online than ever before. BetterHelp offers free trials and affordable payment options including a payment plan option for adding upgraded services.
Larger health insurance companies like Blue Cross understand the value of online therapy and offer insurance coverage in some cases via the Health Insurance Portability and Accountability Act.
There's no reason that everyone who wants to improve their lives through therapy or counseling shouldn't have that chance. Programs like the accountability act and HIPAA make it possible for patients to start chatting confidentially with a licensed professional online.
Your mental health is critical to your overall well-being and quality of life. BetterHelp therapy sessions give clients a unique opportunity to discover their unique growth paths with the guidance of a certified professional online. Receive top-notch service when you login to start chatting with your therapist online when you know that they have your best interests at heart. Learn new coping strategies to achieve more life success via online text chat with a BetterHelp professional, get started with a free trial today.
70% of BetterHelp clients have reported a decrease in their depressive symptoms after participating in regular online therapy sessions. Online therapy is designed to manage chronic mental health symptoms. If you're in crisis, experiencing a life-threatening situation, or having thoughts of suicide, call 911 immediately for help. Don't wait. Online counseling helps you to mitigate the effects of long term mental health issues and is not intended to replace emergency treatment.
Learn more about others who have experienced a better life as a result of improved mental health -read the full study here. Join the ranks of the millions of people who are taking back their lives by getting serious about maintaining positive mental health.
**BetterHelp counselors adhere to a strict privacy policy and your information is kept confidential between you and your therapist under the HIPAA privacy act.
Counselor Reviews - BetterHelp Therapists Actively Working Online
"I was skeptical about this type of counseling but Leah made me feel confident from the beginning with her straight forward profile, thoughtful questions, and rapid responses. I feel that she truly sympathizes with my situation but also holds me accountable for finding solutions."

"Cole has been a great fit for a counselor for me. He is down to earth and doesn't sugarcoat anything. He quickly identified an emotional problem for me, which allowed me to continue researching it on my own as well as using the practical techniques he suggested. Just putting a name to it was tremendously helpful! He follows up when I haven't responded in a couple of days and keeps me on track toward my target. The online format fits my availability. I really appreciate Cole's communication style, suggestions and unwavering support."

The History of Online Therapy
Mental health care has gained in popularity in recent years as Americans begin to realize the value of maintaining good mental health. In the early 90's the Samaritans, an online volunteer group began offering online sessions for its' members and the community. Since then the Samaritans have established 68 branches worldwide dedicated to supporting improved mental health.
Free Online Therapy is Not a Substitute for Emergency Treatment
If you find yourself in crisis and need immediate assistance, contact your local emergency provider or 911. Online therapy is not intended to act as a substitute for emergency treatment. Emergency situations involve potential harm to yourself or others. Following is a list of emergency contact resources that are equipped to deal with mental health crisis situations.
Manage Your Mental Health Online
BetterHelp.com provides online options for managing your mental health at a price you can afford. Online sessions with a licensed therapist start as low as $50 in comparison to in-office therapy sessions that average between $120-$200 per session. These affordable mental health services can help you realize life-changing results regardless of whether you have medical or health insurance.
The best part about BetterHelp online therapy sessions is that you never have to leave your comfortable environment to get the help you need. All you need to get started is a stable internet connection and a valid email address to receive login information for your online sessions.
Learn more about how BetterHelp therapy sessions work by following one of the links below or viewing a brief explainer video online. Follow the links to learn the basics behind Online Therapy and Online Counseling services with BetterHelp.com.
6 Reasons People Opt for Free Counseling Sessions Online:
Online sessions can be scheduled at a time and place that is convenient for you. Those meetings can include text, phone or live video sessions.

Working with an online counselor or therapist improves your mental health, and allows you to get support, by using nothing more than the internet and smart device (phone, tablet, computer, etc.)

You can try online therapy free of charge for a limited time to see if working with an

online therapist

is right for you.

Working with a professional counselor online is almost always more cost-effective than traditional, in-person counseling for mental health.

There is no need to worry about licensed online counselors and therapists not having time to work with you; BetterHelp has more than 4,000 counselors working online, and it's easier to find licensed therapists with experience and expertise on mental health.

You can find help for your specific needs, such as depression, anxiety, ADHD, even feeling overwhelmed or any other mental health issues.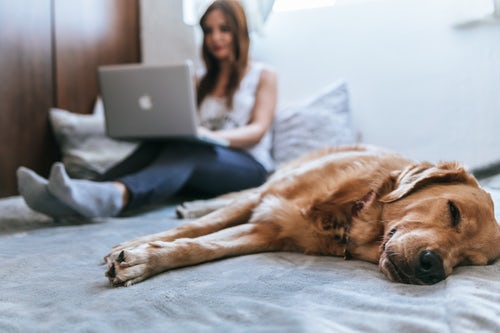 Source: unsplash.com
Is Free Online Therapy Really Free?
What's the deal with free online therapy? It may be hard to believe that you can get help for mental health issues online for free. The reality is that there are many resources available online that offer help and support for managing mental health issues. more options for managing mental health online are becoming available as the importance of good mental health becomes an integral talking point for Americans.
Websites like BetterHelp.com are committed to providing access to low-cost mental health support services so that everyone has equal opportunity for experiencing improved mental health. BetterHelp offers free introductory sessions and consultations so that you can learn the value of improved mental health and understand that there are real free and low-cost options online for receiving therapy. There are also other resources that provide free and low-cost mental health services.
Online Support Forums vs. Online Therapy
Networking in chat rooms isn't the same as participating in therapy online with a licensed therapist. There are thousands of websites online that offer free chat rooms and community support forums for common mental health issues like depression, anxiety, bipolar disorder, and post-traumatic stress disorder (PTSD).
Online support forums are in place for like-minded people to meet and discuss issues and find their own relief for everyday problems. Chatting with members of an online support group may be good for your mental health related to being social and receiving support, however support groups are not therapists. Online therapy sessions are designed to help you realize lasting, positive, and impactful changes in order to improve the quality of your life.
Consider online support groups as a supplement to online therapy sessions - not as an alternative.
BetterHelp.com provides free introductory online counseling sessions as a trial to help you determine if attending online therapy is the best choice for you. When you start attending BetterHelp therapy sessions online you get unlimited sms message or text message (unlimited messaging therapy) and chat support from a licensed mental health professional. Use the unlimited support chat feature on the days that you feel stuck or need a boost to get going.
Chat Rooms vs. Online Therapy Sessions:
Chat rooms are not the same as online therapy for mental health. Here are some key differences to keep in mind when you are using a chat room versus seeing a licensed online therapist.
Chat rooms do not guarantee confidentiality; online therapy does.
Not all chat rooms are run by licensed mental health professionals. Online therapists with BetterHelp are licensed counselors and therapists.
Chat room members may have access to your personal information. In online therapy the only person hearing your secrets is your therapist, who cares about your mental health.
Chat Rooms are places to vent and talk with peers; sometimes a paid membership is required, other times it's free of charge. Online therapy is a place to take care of your mental well-being with a licensed mental health professional that also offers free and paid options.
Why Do You Need Therapy?
Following is a list of therapy types and related symptoms that can help you determine which way to go when preparing to select a therapist online. The most important factors in choosing a therapist are asking the right questions and being honest with yourself to align yourself with the right professional to treat your specific issues.
Family Therapy
Some people need support for dealing with family related issues. Maybe your child is not listening to you, or you're not getting along with another family member. Family therapists may be able to help you learn new ways to cope. Online therapy offers many support options including family support groups. Your therapist will help you choose the best growth path during your initial consultation.
Depending on your issue, your treatment plan can involve a family therapist or social workers. A social worker can be anyone whose job it is to improve the many different aspects of your family. Social workers and family therapists often work hand-in-hand to improve the lives of American families. Family therapy may consist of an individual or group therapy session. Either way, you can use an online therapist finder tool to locate a local family therapist or LMFT.
Marriage Counseling
Marriage counseling and family therapy are connected but couples may also participate in individual counseling sessions and need couples therapy. Marriage counseling can include a husband, wife, same-sex long-term partner, or any other type of committed relationship that you're in.
Relationships can be hard to manage. We can often find ourselves wondering if there's any hope for our marriage at all. Often, a toxic relationship is the cause of or aggravates existing mental health concerns. In these cases a clinical psychologist who specializes in marriage therapy may be your best option.
Many people may think that marriage counseling or therapy is pointless. If their relationship is on the rocks, they may believe there is no reason for them to try marriage counseling. However, many people who have gone into marriage therapy have been able to turn their marriages around.
Online therapy works wonders for married couples as well. When both partners get the support and advice they need new solutions and coping strategies begin to develop.
Depression
A common reason people seek help is to get therapy for depression. Depression can be a motivation killer. Luckily, there are many options available for depression support. You may wonder if online therapy is the best choice for managing depression. Online counseling can be as effective as in-person therapy. This is especially true when depression overlaps with social anxiety that can make it difficult to leave home.
Behavioral Health
Behavioral health is a critical component of mental health that emphasizes how we behave in response to certain situations. In many cases mental health symptoms can be relieved by implementing positive behavioral changes. Cognitive Behavioral Therapists (CBTs) specialize in mitigating mental health symptoms by using behavior modification techniques.
Finding a good behavioral health provider can go a long way towards relieving negative mental health symptoms with behavior modification.
Support Groups Vs. Online Therapy
Support groups are designed for people who share a similar interest or issue to come together to create strategies for positive change or awareness. In the case of mental health support groups are often included as an integral part of the therapy process. Like individual counseling sessions, support groups are now conducted online as individuals with similar issues come together from wherever they happen to be in the world.
Participating in peer support groups has been shown to improve social problems. When it comes to mental health care, peer support may be a little less effective and actually do more harm than good. Support groups are not recommended as a sole line of defense for people suffering from serious mental health issues. While attending support groups can be beneficial, group attendance does not substitute the advice given in one-on-one therapy sessions with a licensed professional.
Group Therapy
Aside from multiple members participating, group therapy operates differently than support groups. Group therapy introduces the therapeutic process to groups of people who share similar mental health concerns and diagnoses. Group therapy involves a group of people who have similar issues participating in therapist-led activities. Like a support group, multiple-person therapy involves talking with group members to find common workable solutions to real-life problems.
Paying for Mental Health Care
Sometimes, in order to talk to your therapist, you may have to pay. Here are some payment plans and methods you may encounter.
Sliding Scale
Sliding scale payment is commonly used by therapy, counseling, and other mental health care providers. Sliding-fee scales reduce your treatment costs based on what you can afford. If you make less money, you pay less, and vice versa. This allows everyone to have equal access to quality mental health care and affordable counseling.
Health Insurance
For those who are seeking mental health care, using health insurance is another option. Many providers are realizing the importance of mental health care, and are giving financial assistance by covering your sessions partially or entirely. You may be able to find a therapist who supports your plan or look up and see which therapist in your local area supports you. Talking to your primary care doctor may be able to help you as well.
The best option is to go to your health insurance plan's website. There, you can see whether or not your plan has mental health coverage and if there are any mental health services accessible to your payment plan.
Quite often, you may find that many mental health clinics and health centers do accept your insurance. More and more providers are realizing that mental health concerns can be as important as physical health concerns, and thus provide plenty of treatment options. Your health centers are free to call, so call up your local mental health treatment center and ask. Who knows? You may get a response. And if not, petitioning a treatment center to accept your health insurance can be a good change, too.
Community Health Center
Another type of affordable counseling or mental health option is a community counseling center. This is any public health clinic that is available to the public. Usually, this is a much more affordable option, but affordable counseling, particularly in the public sector, does come at a price.
Counseling centers and therapy offices are often booked to capacity for months in advance. When you need therapy for depression, or even just therapy to improve your overall quality of life, getting help immediately is critical. Chronic mental health issues like anxiety and depression don't require immediate intervention unless there is an immediate threat.
Sometimes, your local department of mental health or health services administration may have options available for you. Alternatively, visiting the Mental Health America website online to learn what your options are for receiving mental health treatments and services is a great place to start.
You may get lucky and find a public licensed clinical professional available as soon as you can. Contact your local public health centers or counseling resources and see if there is an option available for you.
College and University Counselors
If you want to find a therapist who is affordable, one of your many therapy options is speaking to a counselor (many of which are licensed clinical professional therapists by trade) who works at a university or a college. Alternatively, you can speak to a student who is in training as a counselor or therapist, and you may be able to get low cost or free mental health care.
If you're a student, you have trained counselors at your school for completely free. It's great to speak to a therapy or counseling professional about any concerns you may have at your school. With that said, these counselors may serve the public as well.
Pastoral Counselors
If you are of faith, or even if you're not, one option you may have is pastoral counseling. Many ministers or other workers in the church are trained in counseling, and they can help you with a wide range of problems, giving you the counseling and therapy you need.
A pastoral counselor can be your family therapist, giving your family guidance on how to function, or they can be your substance abuse counselor, helping you with any substance abuse problems you may have in a discreet manner. If you're of faith, getting individual therapy through a spiritual lens best suits you. If you want to figure out which pastoral counselor is for you, you can look up the American Association of Pastoral Counselors as a resource.
Emergency Situations
As mentioned earlier, if you're in a crisis and your issue is an emergency, contacting the national hotlines may be your best option. Even with online therapy, setting up an appointment to talk may be a life or death situation. When you're suicidal or have another crisis or life threatening situation, the crisis hotline may be able to help you. Just give them an emergency call and see what they can do.
Another option is to find the nearest emergency room and go to it. However, for many in the United States, an emergency room may not be the most affordable option. Unless your insurance provider gives you great health coverage, you may be better off contacting a helpline like the NAMI helpline. If not the NAMI helpline, then all of the other options available.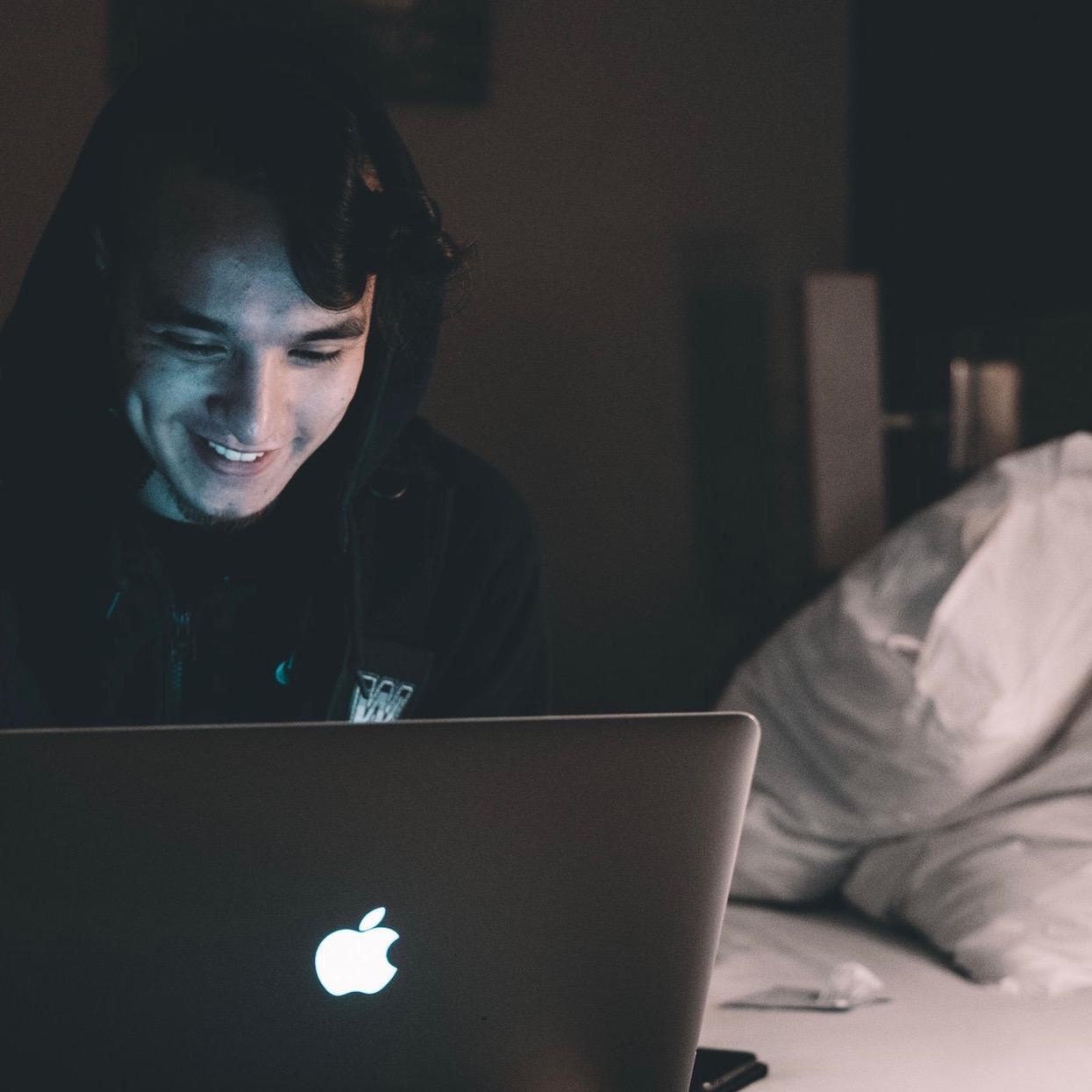 Source: unsplash.com
Free Online Therapy - Does It Work?
Some people doubt the efficacy of online therapy as opposed to traditional in-office therapy. According to one study, over half of all the online patients who participated in therapy reported less depressive symptoms, and 65% reported less anxiety. Online therapy has been proven to improve our mental health. Other studies have found that those with PTSD reduced symptoms by almost 75% with online therapy, compared to traditional therapy. Authors noted a possible reason could be because study participants did not have to leave the house to go see the therapist, which impacted their mental health.
Remember part of the efficacy of online treatment is related to unlimited messaging therapy, which enables the client to be connected to their provider much of the time, which can help with depressed moods. The style is also helpful for people seeking therapy for depression. Being able to sit in the comfort of your own home makes it so much easier to try therapy even if you are not sure that you need it. Give it a try today and see what you think. If you're interested in reviewing some of the studies associated with this type of therapy, here are a few sources:
- Psychotherapy via internet as good as if not better than face-to-face consultations
- Impact of Exchanges and Client-Therapist Alliance in Online-Text Psychotherapy
- Comprehensive Review and a Meta-Analysis of the Effectiveness of Internet-Based Psychotherapeutic Interventions (aka… online counseling)
- Effectiveness of Web-Based vs. Non-Web-Based Interventions
If you have other questions about how this type of therapy can help you or someone you know personally, feel free to reach out to us via our contact page here (contact@betterhelp.com), or email .
Take charge of your mental health now and see a therapist online. People are dealing with all sorts of mental health issues, including anxiety, panic disorders, and depression. You can get help for these issues and other mental health related challenges online.
Final Thoughts
If you're on the fence about free online therapy for your mental health, click the "get started" button on this page to try a free session. Sign up for a free trial of BetterHelp online counseling services and attend therapy online with a licensed mental health professional. Taking advantage of BetterHelp free counseling options gives you a preview of the therapy services we offer. You can also learn more about Betterhelp on our YouTube account.
Mental health is an integral part of our overall well-being. Better mental health means an improvement in the quality of life for most people.
Learn more about BetterHelp services, counselors, and who we are by visiting us online. Find BetterHelp on Pinterest, LinkedIn, Twitter, Instagram, Facebook. Have questions about getting started with free online counseling sessions and a trial? Contact a BetterHelp specialist and talk to your therapist today to take charge of your mental health.
Frequently Asked Questions
Is there any free online counseling?
Yes! There are options for attending free counseling online. Services like BetterHelp.com offer confidential online sessions (a free trial) via live video and chat with a licensed professional counselor.
Can you get free online therapy?
Individuals and couples seeking mental health services in the United States can get free and affordable counseling online. Contemporary psychotherapy provides online sessions for marriage counseling, group therapy, community counseling, and provides resources for mental health and substance abuse.
What is the best online therapy?
The best online therapy provides free and affordable therapy counseling options for receiving individual therapy and couples therapy online. Contemporary psychotherapy providers like BetterHelp.com provide therapy, counseling, and psychological services online for affordable therapy and effective therapy options that everyone, including young people can afford.
How much does online therapy cost?
You can find online therapy services free and affordable counseling services at a price you can afford. Online sessions provide affordable therapy and free mental health services that are often substantially less than visits to your local counseling center or health center.
What are the 3 types of therapy?
You may be surprised to learn that there are actually more than 3 types of therapy. Common therapy modalities include - Behavioral, Cognitive, Humanistic, Integrative Holistic, and Psychotherapy.
How much is counseling per hour?
Today's online therapists offer options to find free and sliding fee scale therapy with a licensed social worker or other therapists. Your costs will vary by the type of service you receive and other factors. BetterHelp.com offers therapy services that begin at free and up.
How much is therapy out of pocket?
Your individual therapy costs will vary based on your treatment plan. In some cases, you can find free mental health services and affordable therapy options online for less than it costs to visit your local health center.
Is online therapy a good idea?
Getting therapy online is a great idea and an option to get affordable therapy from the comfort of your own home. The Center for Educational and Psychological Testing reports improvement in mental health status from online therapy is similar to (or better than) attending in-person therapy sessions at a mental health center.
Can I use insurance for online therapy?
Yes, you can use insurance for online therapy - If your insurance provider covers mental health counseling sessions as a part of your behavioral health benefits. Check with your insurance provider to learn if online therapy is a covered benefit under your health plan.
Does BetterHelp cost money?
BetterHelp offers a free trial to try our online services. There are several other online options where you can find free services online. If free services aren't available for your specific condition or circumstances, you can opt for sessions with a licensed mental health professional that offers a sliding scale fit your budget.
Can I get therapy for free?
You can receive limited therapy services online free. Attend consultations and free sessions with a licensed therapist and gain access to mental health resources online free. Services that are not free are covered on a sliding scale in some cases. Check with your online provider via BetterHelp.com to verify your costs.
Do online therapists take insurance?
Yes! Some online therapists do accept major insurance plan benefits for online therapy sessions. Other options for paying for your online sessions are sliding scale fees and participating in limited free therapy options.
Does therapy really work?
While online and in-person therapy does help to mitigate the negative symptoms of mental health-related issues, neither is intended to act as a substitute for emergency care. If you or your loved one is in imminent physical danger or you're having thoughts of self-harm, visit your nearest emergency room or make an emergency call to the National Suicide Prevention Lifeline to get help 24-hours a day.
What are the benefits of online therapy and counseling?
The benefits of getting therapy online are limitless! Many people love the idea of speaking with a licensed mental health professional from the comfort of their own homes. Eliminate long commutes, missed appointments, and embarrassing office visits by attending therapy online. Licensed online therapists provide free and sliding scale fee therapy.
---
Previous Article
Benefits Of Mindfulness Therapy In A Frantic World
---
Next Article
What Is Bowen Family Systems Theory?
---
The information on this page is not intended to be a substitution for diagnosis, treatment, or informed professional advice. You should not take any action or avoid taking any action without consulting with a qualified mental health professional. For more information, please read our
terms of use.