Get Free Online Therapy. Should You Use Free Counseling?
By Sarah Fader
Updated July 10, 2019
Reviewer Kimberly L Brownridge , LPC, NCC, BCPC Counsel The Mind, LLC
If you're sitting here reading this article and thinking, "I need help," you are not alone. It is human nature to need support at times. Your feelings are valid, and free online therapy can help you.
What is Free Online Therapy?
You may be thinking, "Is this too good to be true? How can therapy be free?" It is possible to get mental health treatment for free, or at little cost to you. Why would you want a free service? Because you deserve to enjoy life, and online therapy can help you achieve that goal. You might want to finally address some of the mental health problems that you've been dealing with for years. Online therapy is affordable, and there are trials where you can try it for free. You might be nervous about getting your feelings out there to a therapist in person, but talking with someone online can be freeing.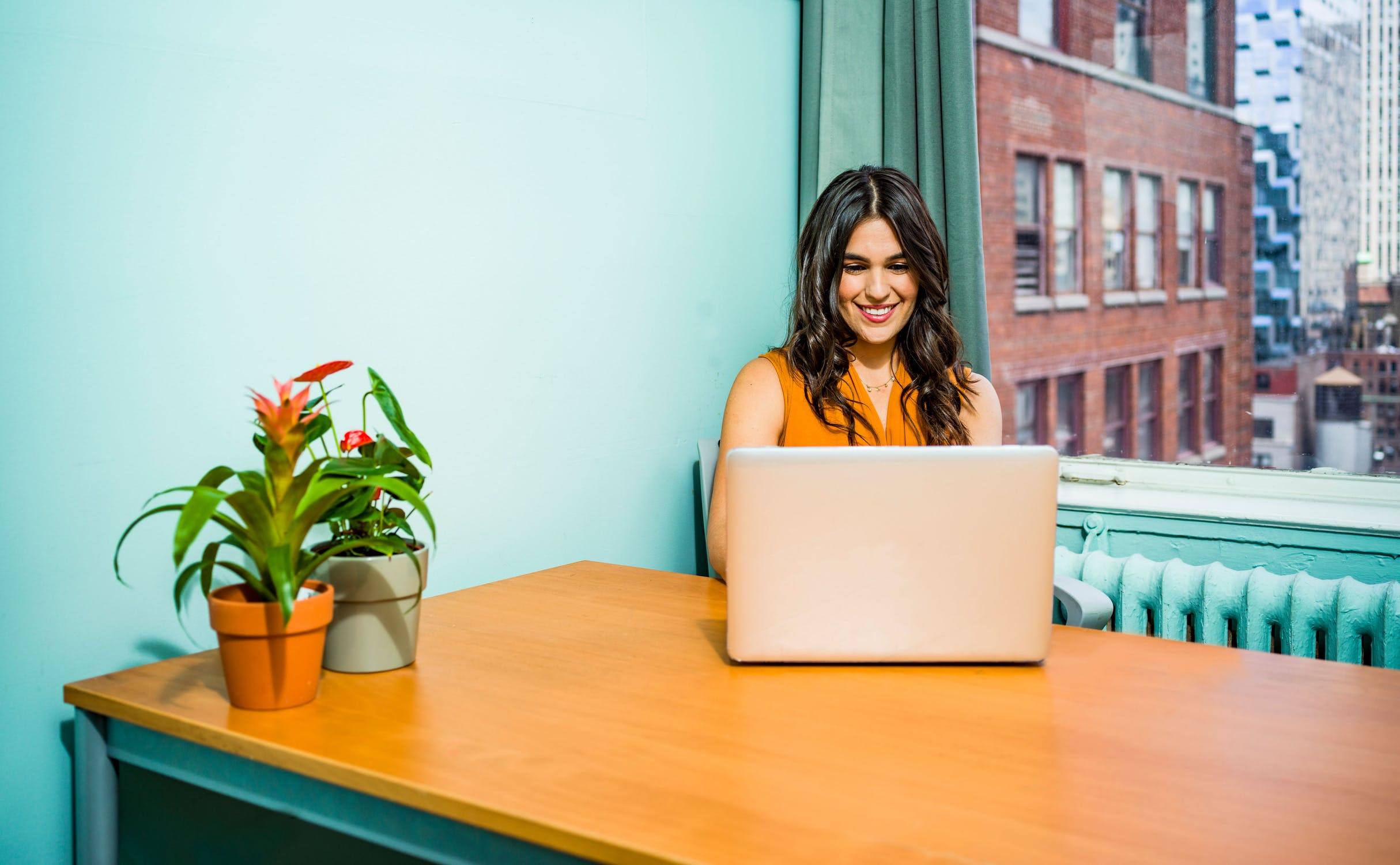 Why Should I Open up to an Online Therapist?
The answer to this question is because they care. An online therapist is here to listen to your concerns and help you through any challenges you're having in your life. You deserve someone you can talk to and confide in because life isn't easy. Maybe you're going through a divorce, or perhaps you're worried about your child who is being bullied. You might be nervous to try traditional therapy because it's intimidating. With online treatment, it's low maintenance. You can text your therapist, speak via phone or video chat. There's no traveling to an office. Those feelings that you're bottling up inside right now, they deserve a space to let loose. That space is in online therapy.
BetterHelp Wants to Support You with Free Online Counseling
The counselors at BetterHelp genuinely care about your emotional well-being. They're here because they're passionate about helping others. They have seen countless individuals, and taken a chance on helping them with their problems. You are worth it to them. Your mental health, your well-being, and your stability matter to the online mental health professionals here. A study conducted by the Berkeley Well-Being Institute found that 70% of clients at BetterHelp have noticed a marked decrease in their depressive symptoms after engaging in online therapy. You may read the full study here. You can be one of those people who find an improvement in their mental health. Read below for some reviews of BetterHelp counselors.
Counselor Reviews
"I was skeptical about this type of counseling but Leah made me feel confident from the beginning with her straight forward profile, thoughtful questions, and rapid responses. I feel that she truly sympathizes with my situation but also holds me accountable for finding solutions."

"Cole has been a great fit for a counselor for me. He is down to earth and doesn't sugarcoat anything. He quickly identified an emotional problem for me, which allowed me to continue researching it on my own as well as using the practical techniques he suggested. Just putting a name to it was tremendously helpful! He follows up when I haven't responded in a couple of days and keeps me on track toward my target. The online format fits my availability. I really appreciate Cole's communication style, suggestions and unwavering support."

Online Therapy - Its History and More
Online therapy has been around since 1986 when Dear Uncle Ezra, an online advice column, began at Cornell University. This online mental health advice service was free of charge. Free sounds great, right? Unfortunately, no matter how wonderful it sounds, you cannot expect to get free counseling in person at a local health care treatment center, despite how vital and impactful it can be. After about 40 years of free service, Dear Uncle Ezra was discontinued. You can read more information here.
In 1993, Depression Central was started, which is an online depression support group that is still around today. However, it's not considered "online therapy" in the way the phrase is used today. In 1994, the Samaritans, another online volunteer group, started a crisis center. They are still around today and have 68 branches all over the world.
If You Need a Crisis Hotline... Not Online Therapy
BetterHelp.com offers online therapy, at an affordable price. Sessions can cost under $50 as opposed to traditional therapy sessions, which cost an average of $120-$200 per session, particularly if you don't have insurance. Occasionally BetterHelp offers a free trial with a licensed therapist. Online therapy is convenient and accessible. You don't have to leave your home, and you can access it wherever there is a reliable internet connection.
Read more about some of our mental health services with professional & licensed counselors and therapists and how it works below:
- You can also find a video explaining it all
here
Top Reasons People Search for Free Online Counseling Sessions:
1. Online sessions can be scheduled at a time and place that is convenient for you.
2. Working with an online counselor or therapist allows you to get support, by using nothing more than the internet and smart device (phone, tablet, computer, etc).
3. You can try online therapy free of charge for a limited time to see if working with an online therapist is right for you.
4. Working with a professional counselor online is almost always more cost-effective than traditional, in-person counseling.
5. There is no need to worry about licensed counselors and therapists not having time to work with you; BetterHelp has more than 4,000 counselors working online, and it's easier to find licensed therapists with experience and expertise.
6. You can find help for your specific needs, such as depression, anxiety, ADHD or any other mental health issues.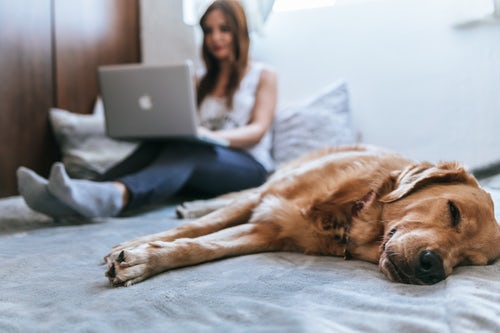 Is Free Online Therapy Really Free?
What's the deal with free online therapy? Is it actually helpful if it's free? As stated above, many online counseling websites were free in the beginning, and some still are. There are many that are no longer free and some that are more expensive than others. In all honesty, the price of the therapy is not an indicator of how effective or useful it is. In other words, just like anything else, simply because something is expensive does not make it any better than something that is free, particularly as it relates to the online therapy platforms.
Open Discussions & Support Online Is Not Free Online Therapy
There are thousands of websites online that offer free chat rooms (which is not the same thing as free online therapy with a counselor or therapist) for specific issues such as depression, anxiety, bipolar disorder, and post-traumatic stress disorder (PTSD). Of course, these are usually just chat rooms with others who share these conditions and want to talk about them.. They are not actually online therapy service providers where you talk to a licensed therapist that specializes in individual or family counseling. If you are looking for that specifically, consider taking a closer look at our online licensed therapists.
BetterHelp.com offers free online counseling as a trial to help you determine whether or not it's a good fit for you.
Free Online Chat Rooms vs. Free Online Therapy
- Chat Rooms are not the same as online therapy. Here are some key differences to keep in mind when you are using a chat room versus seeing an online therapist:
- Chat Rooms do not guarantee confidentiality; online therapy does.
- Not all Chat Rooms are run by or affiliated with licensed mental health professionals. Online therapists with BetterHelp are licensed counselors and therapists.
- There are strangers privy to your personal information in Chat Rooms. In online therapy the only person hearing your secrets is your therapist.
- Chat Rooms are places to vent and talk with peers. Online therapy is a place to take care of your mental well-being with a licensed mental health professional.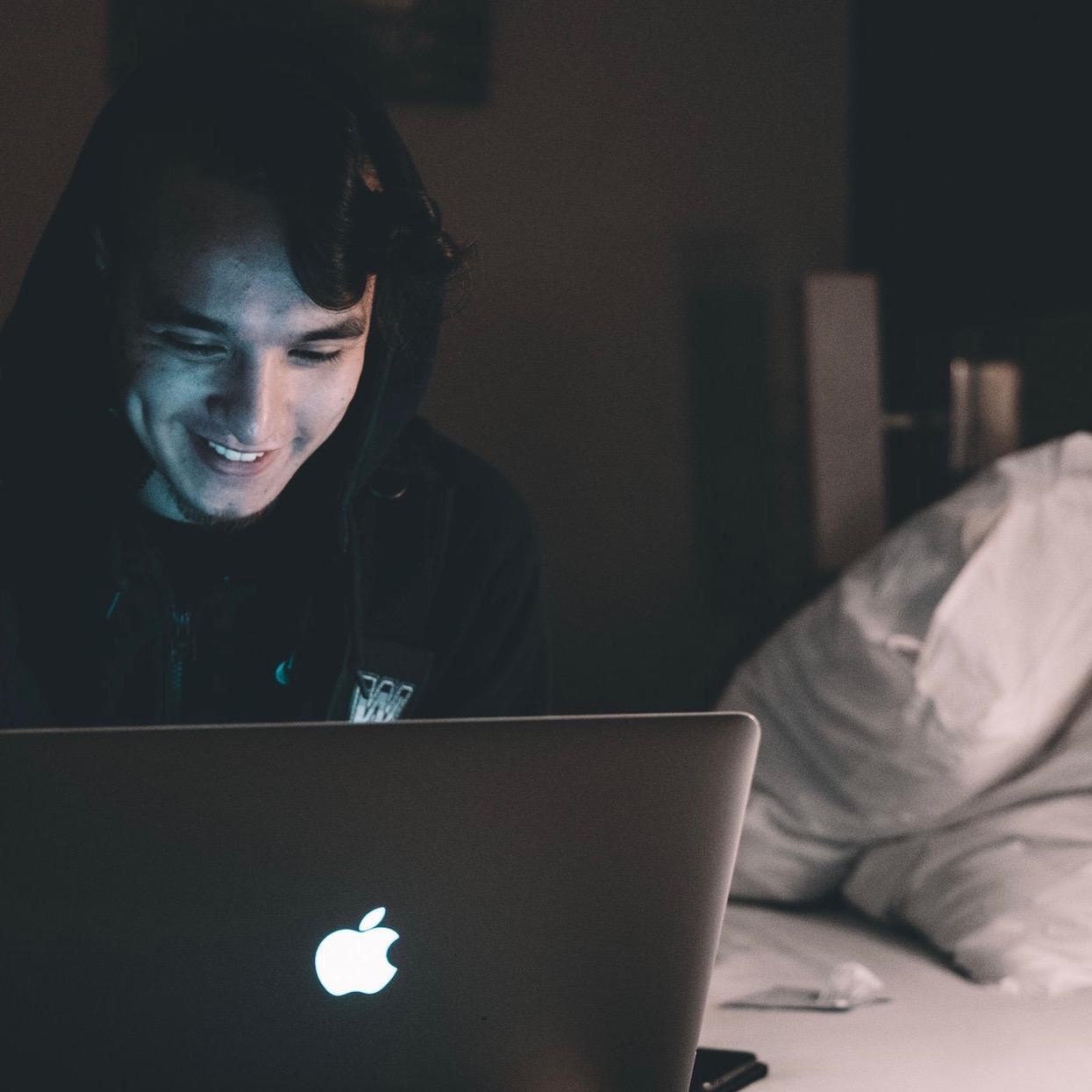 Using Online Therapy Free of Charge - Does It Work?
According to one study, over half of all the online patients who participated in therapy reported less depressive symptoms, and 65% reported less anxiety. Other studies have found that those with PTSD reduced symptoms by almost 75% with online therapy, compared to traditional therapy. Authors noted a possible reason could be because study participants did not have to leave the house to go see the therapist. This style is also helpful for people seeking therapy for depression. Being able to sit in the comfort of your own home makes it so much easier to try therapy even if you are not sure that you need it. Give it a try today and see what you think. If you're interested in reviewing some of the studies associated with this type of therapy, here are a few sources:
- Psychotherapy via internet as good as if not better than face-to-face consultations
- Impact of Exchanges and Client-Therapist Alliance in Online-Text Psychotherapy
- Comprehensive Review and a Meta-Analysis of the Effectiveness of Internet-Based Psychotherapeutic Interventions (aka… online counseling)
- Effectiveness of Web-Based vs. Non-Web-Based Interventions
If you have other questions about how this type of therapy can help you or someone you know personally, feel free to reach out to us via our contact page here, or email contact@betterhelp.com.
Final Words About Using Free Therapist Counseling Sessions
If you're on the fence about free online therapy you might want to consider clicking the "get started" buttons on this page. You can sign up for a free trial of our online counseling services with a licensed professional therapist.
For more information about BetterHelp as a company, please see our social channels listed in our footer. Aside from those, you can also find us on Pinterest, LinkedIn, Twitter, Instagram, Facebook and Tumblr. To learn about mental health services, live video sessions and unlimited messaging therapy, please don't hesitate to contact us.
---
Previous Article
Benefits Of Mindfulness Therapy In A Frantic World
---
Next Article
What Is Bowen Family Systems Theory?
---
The information on this page is not intended to be a substitution for diagnosis, treatment, or informed professional advice. You should not take any action or avoid taking any action without consulting with a qualified mental health professional. For more information, please read our
terms of use.