Content/Trigger Warning: Please be advised, the below article might mention trauma-related topics that include sexual assault & violence which could potentially be triggering.
Free Online Therapy vs Affordable Counseling
Where Can You Find Free Online Therapy?
Free online therapy can be challenging to find. It's like looking for a mental health provider in a proverbial haystack. If you do locate a free therapist online, it's likely going to be through nonprofit organizations, a religious institution, chat room, peer support, teen community forums, or a site that provides limited access to mental health professionals. Also, remember that while a support group provides human interaction and scheduled group support, it is not the same as meeting with an online mental health professional. Yes, most support groups are free, but even the best free therapy may not be moderated by a therapist or mental health provider. They consist of people who are dealing with similar issues, such as depression, anxiety, grief, or addiction, and may include a trained volunteer. Community forums and chat rooms similarly provide peer support, but generally do not include text, video, and audio messaging.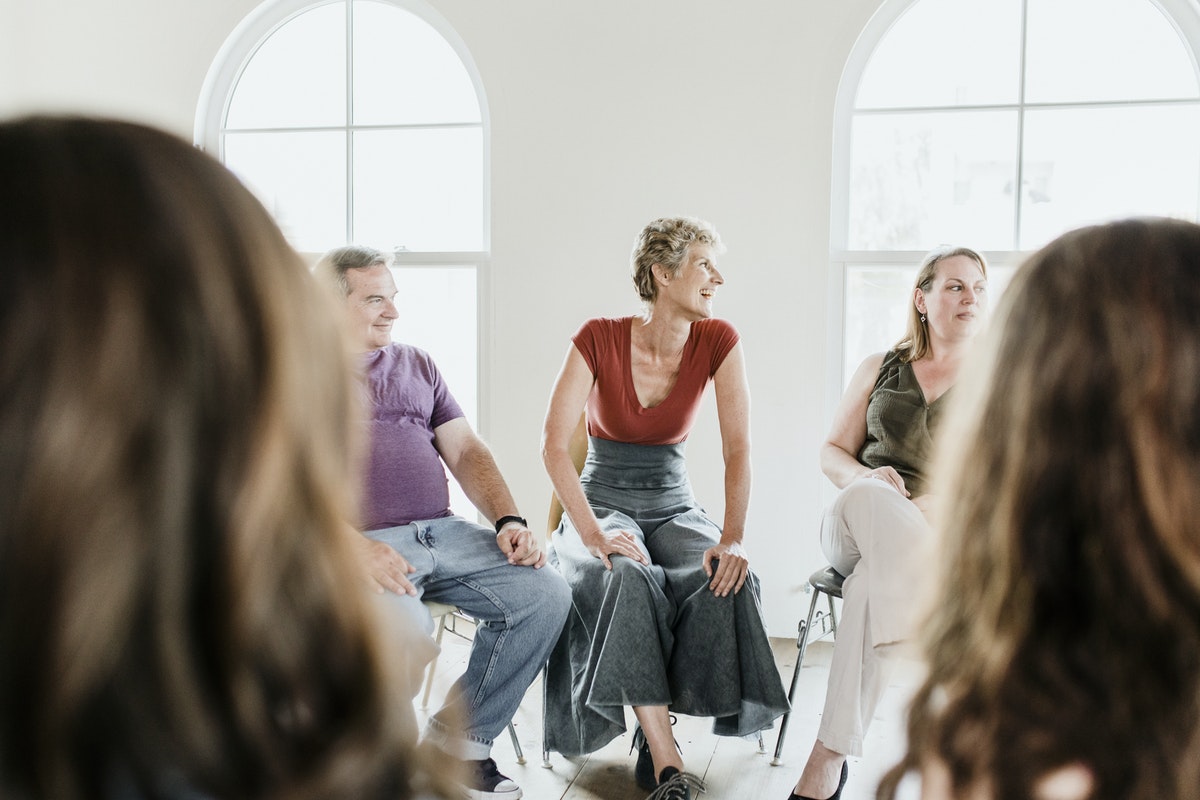 Source: rawpixel.com
BetterHelp (rights reserved) is an online platform that offers access to online therapists at an affordable rate, but the sessions aren't free. The mental health providers at BetterHelp are experienced in the field and have treated many people like you with issues such as anxiety disorders, treatment for depression, and relationship counseling. You're paying for quality online therapy with a variety of ways to contact your therapist. You can use many online channels including live video chat, text, video and audio messaging, unlimited messaging, and phone - and these are as effective as face-to-face counseling. BetterHelp isn't free, but it's cost-effective. Millions of people have been using the service and paying rates as low as $40 a week! Some in-person therapists charge double that price or even more.
You are paying for the expertise of licensed mental health professionals and licensed clinical social workers who have helped people with issues such as an eating disorder, depression, anxiety, relationships, stress management, trauma, bipolar disorder, marriage counseling, issues common among the LGBTQ community, and more. Online therapy allows you to use text, video, and audio messaging to contact your counselor.
Visiting a therapist online is now more convenient than a traditional office visit and is also a fraction of the cost of traditional therapy. When you enter your confidential online therapy counseling session, you're digitally connected with a licensed mental health provider. It's easy to find support from trained listeners online that specialize in counseling online. You can use text, video, and audio messaging to contact your licensed marriage and family therapist or individual counselor.
Online Therapy: What is Affordable Counseling From a Licensed Therapist?
Everyone deserves to have access to counseling or therapy they can afford. Whether it's online or in person, mental health treatment should be available to anyone who needs it. Affordable internet based counseling differs from free therapy in that you are paying a rate for therapy that fits into your budget. Some face-to-face therapists work with clients on a sliding scale. That means you tell the counselor what you can afford, and they will propose a rate that works for both of you. You know that expression, "you get what you pay for?" That applies to therapy. Whether you choose online counseling or work with a therapist in your local area when you pay for services, you will have a better experience than with free sessions.
With online therapy, talking with a licensed professional therapist is easy. It's important to note that all you need is a reliable internet connection, and you can get the support you need through video sessions, phone calls, or text messaging. Your mental health is essential, whether you're facing depression, anxiety, or something else.. You may be wondering, "Is this too good to be true?" "Is it possible to get affordable mental health treatment from your home? The answer is, "yes!" Online therapy is a great way to take care of our mental wellbeing, and offers access to licensed mental health professionals seven days a week.