Have you been considering entering therapy online? The thing that may be holding you back is that you be skeptical about participating in distance therapy online. This is a common reaction as the concept of receiving health services online is still relatively new.
In this article, BetterHelp.com helps quell some of the fears you may have about starting therapy online. We introduce you to the world of telemental health online and explain why finding a therapist online can be the first positive step toward improving your mental health and the quality of your life. As with anything, it's important to weigh the pros and cons of online therapy specific to you.
Updated Mental Health Solutions Can Help You Change Your Life
Telemental health is becoming a popular way for millions of people to form a therapeutic relationship with a licensed mental health professional online. The only difference between distance therapy and in-office therapy is the distance. Everything else about your therapy sessions remains exactly the same.
Many of today's online therapists are licensed to practice cognitive behavior therapy and manage mental health medications online. Millions of people prefer attending therapy via digital chat sessions vs. in-office therapy sessions. Online clients to licensed therapists and social workers for internet psychotherapy services online at their scheduled session time.
In addition to unlimited message therapy, online therapists are licensed to provide mental health services that are comparable to those provided during in-office therapy sessions. In some cases health insurance providers will cover the cost of your sessions with an online therapist as a component of behavioral health services.
You may be surprised to learn that online therapists use the same strategies, tools, and medication management as in-office therapy sessions to treat mental illnesses and mental health issues via audio, messaging, chat, and video.
Online therapists are licensed to provide:
Couples therapy

Marriage and family therapy

Individual online therapy

Veterans affairs issues
You may attend therapy sessions once or a few times a week depending on your treatment plan. Your treatment plan is a customized set of goals and activities for you to complete during the course of your treatment. Your health insurance provider may request a written copy of your treatment plan when health insurance is used to cover the cost of treatment.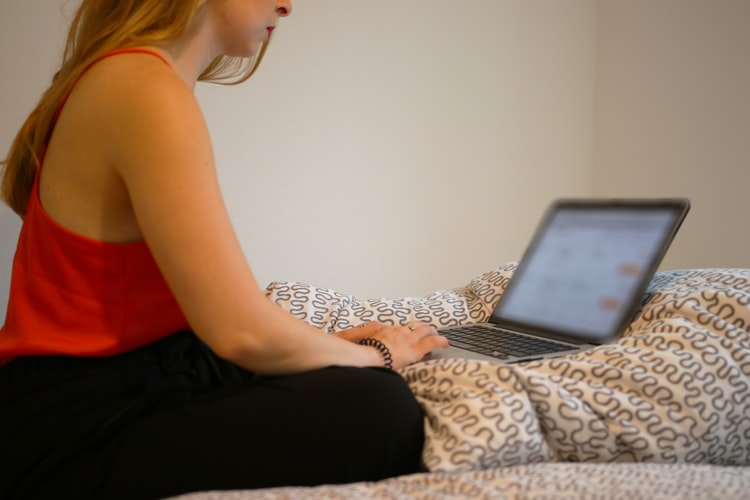 Better Than In-Office Therapy?
Many studies show that people who receive treatment online for issues like anxiety, depression, and eating disorders tend to recover. We'll cover some of these research findings below.
A comprehensive study by the Berkeley Well-Being Institute found that BetterHelp was

as effective as face-to-face counseling

. In fact, 98% of study participants made significant progress, and 94% preferred working with BetterHelp over traditional face-to-face therapy.

Another study tested the effects of mindfulness-based therapy delivered online. Findings showed

significant progress

for depression, anxiety, general mental wellness, and mindfulness.

One reason people seek treatment for mental health is sleep issues. If you're anxious, depressed, or stressed, it can be difficult to sleep. In a study conducted to analyze the efficacy of online therapy and insomnia, researchers found that

online therapy improved people's sleep

.
In many cases online clients report having a better treatment experience with their online therapists than in-office therapy. All therapists on BetterHelp.com are required to be HIPAA compliant. The therapists provide a variety of innovative treatments and solutions for clients suffering from mental illnesses.
5 Benefits of attending counseling sessions with BetterHelp online therapists.
Unlimited messaging sessions with a licensed therapist.

Updates access to innovative mental illness treatments and solutions.

Some behavioral health insurance plans cover sessions with online therapists.

Eliminates the need for travel to in-office visits when you chat with an online therapist.

Provides immediate access to good therapy online.
Work with online therapists licensed to provide treatment solutions for a variety of mental health related conditions. One of the benefits of working with an online therapist is that you can easily invite a friend of family member to attend your sessions to provide insight and support.
Online therapists help support you on your journey to a healthy, fulfilling life. Licensed therapist are available online to provide help with new and chronic mental health concerns.
Online therapists are not designed to assist you in times of imminent crisis or emergency. Attending therapy online is not intended to act as a substitute if you feel that a serious mental illness may result in physical violence to yourself of others this issue is an emergency.
If you or anyone nearby is in imminent danger - visit your nearest emergency room immediately to get help. Don't wait. You can also make an emergency call to The National Suicide Prevention Lifeline to speak with a specialist immediately.
Surviving vs. Thriving
One question to ask yourself is - are you truly happy? Maybe you're surviving, but not thriving. Merely surviving is not ideal. Sessions with an online therapist can help. You may not understand the value of talking to someone on the Internet about your problems however having therapeutic sessions with an online therapist is a completely different situation.
Online therapists provide cognitive-behavioral therapy and medication management online for common mental health related diagnosis. It may seem strange to text and chat with online therapists about serious issues that are happening in your life.
Many people are starting to take advantage of their health insurance benefits for behavioral health and consult with licensed therapists online - from the comfort and privacy of their own homes. A licensed therapist will support and challenge you in ways that an online advice forum can't.
Advantages Of Online Therapy
Online therapy can help people with a variety of mental health related issues. One of the reasons online therapy is a promising mode of treatment is the ease of accessibility. Those who live in remote areas, for example, benefit from being able to attend online counseling sessions from home.
In some cases the online environment can feel safer for people who live with agoraphobia or struggle with social anxiety. If not for the option of visiting a therapist online people suffering from anxiety related issues may forgo therapy altogether to avoid having to meet face-to-face with a therapist.
Distance therapy is great for people who have physical disabilities that make it difficult or nearly impossible to meet with a traditional therapist in person. It's also much more affordable than seeing a therapist in a conventional face-to-face setting.
Online Therapy Is More Affordable Than In-Office Therapy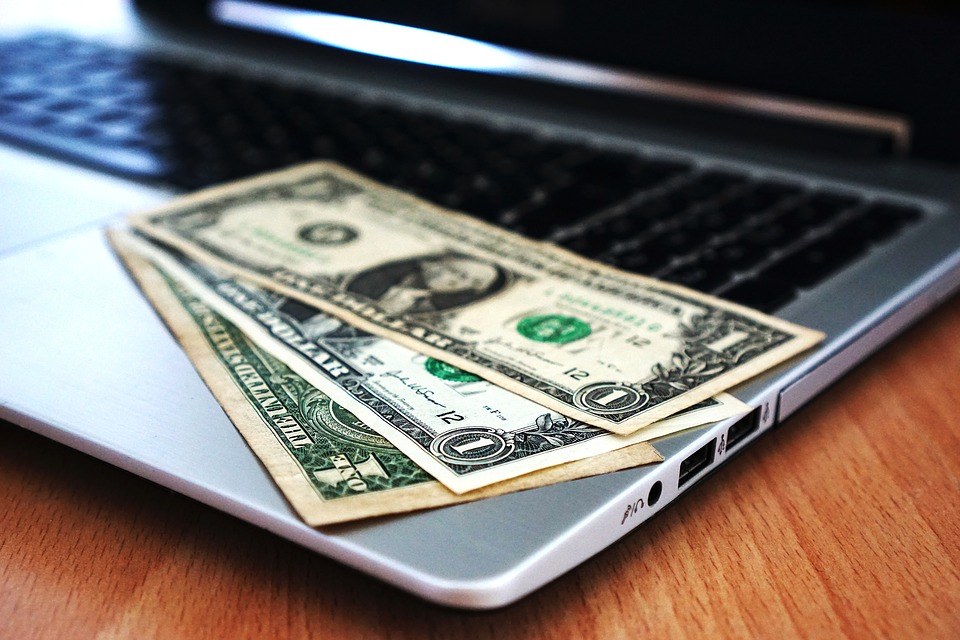 In-office therapy is not cheap. Even if you have health insurance, deductibles can be high, and some insurance companies don't offer behavioral health coverage. If you think about it, the average cost of a therapy session ranges from $75 to $150, which is expensive and adds up over time. However, there are affordable options that make it feasible to see a therapist.
Online therapy sessions can be as low as $60, and that's what BetterHelp aims to do: Provide therapy that is affordable and convenient so that people can get the help that they need. Some things are essential to remember about treatment whether you see someone online or in your local area.
Online Therapists Help You Improve the Quality of Your Life
You may be skeptical about online therapy because you think that if you're working with a therapist online, they're just reading their texts and listening to you but not actually providing any treatment, or hearing what you say on the phone and merely mirroring back your feelings. But that's not true.
BetterHelp.com online therapists care about your feelings and provide real coping solutions and strategies to deal with your issues in a completely new way. There's proven evidence that many kinds of therapy provide life-changing benefits when you choose online therapy as a modality. For example, Cognitive Behavioral Therapy (CBT) has been successful in reducing depression in teenagers undergoing online treatment.
Cognitive Behavioral Therapy In Action
CBT is a form of treatment where the individual recognizes negative thought patterns and seeks to change and reframe them. It is done using thought records, or by identifying cognitive distortions. A thought record is a sheet of paper where a client identifies an experience they have in life, the thought they have, and the feeling associated with the thought.
Example - you might argue with your partner. He's planned a romantic dinner, and you show up 30 minutes late to the restaurant. He says, "I hate when you're late for dinner." You think to yourself, "I can't do anything right." That falls under the cognitive distortion of labeling.
Your therapist will help you work through that "automatic thought" and reframe it. You're not worthless because you were late for dinner. People are not punctual for many reasons. If you're concerned about lateness as a pattern, you can also work on that. CBT is a highly cerebral form of therapy, and it can be conducted online efficiently.
Cognitive-behavior therapy can help treat anxiety, depression, and OCD. According to research, people suffering from bulimia nervosa recovered just as quickly as people undergoing therapy for their eating disorder via an in-person setting.
The Data Doesn't Lie
It's not about whether we think that online therapy does or doesn't work; it's proven to help people with real clinical issues according to the American Psychological Association. However, it's a good thing to be cautious when it comes to your mental health. Read articles about online therapy, and find out how it has helped people like you. And If you're still skeptical about online therapy, then give it a try and find out the truth for yourself.
Trying Online Therapy For Yourself
It's natural to be skeptical of something that you've never experienced, but if you've never done it, it's a good idea to give it a try. Online therapy is a genuine therapeutic experience where you focus on yourself, in the comfort of your own home. Different things work for different people, and you won't know until you give it a shot.
With BetterHelp.com, you can chat with an online therapist via messenger, video chat, or by phone. According to Dr. Alan Manevitz of Weill Cornell in New York City, online clients appear to open up through text messages and share vulnerability.
The reality is - people can be more open via text than they are on the phone or in-person because there's less pressure. Vulnerability is powerful, and being able to be vulnerable during your online therapy sessions can help you get to the bottom of issues that have been holding you back in life.
BetterHelp Wants To Support You
The online counselors at BetterHelp are here to show you the value of online therapy. If you're skeptical as to whether online counseling can work for you, give BetterHelp a try. You can test the waters with online counseling and see if you like the platform. You might be surprised at how it benefits you.
The reality is, not everyone will not be a match for online therapy, but when it works well, it can help you improve your interpersonal relationships, boost your career, and support you living a fulfilling life. That's what the online therapists at BetterHelp want for you.
When you join the BetterHelp.com community, you're matched with an online counselor who is skilled at treating your specific mental health needs. Whether you're coping with anxiety, PTSD, or a death in the family, we want to help you. So go ahead, give online counseling a shot!
What have you got to lose? Read below for some reviews of BetterHelp counselors to learn how our clients benefit from our mental health counseling services.
Counselor Reviews
"Extremely compassionate. Exceptional listening skills. Talented counselor and all-around great guy. Six months with Steve and I now feel confident to tackle my anxiety solo." Learn more about working with Steve Reinoehl
"Beth provides a safe place to discuss difficult things. She is friendly, considerate, and empathetic. I always look forward to my sessions with her as I come away with entirely new perspectives, which I've found to be incredibly helpful." Learn more about working with Beth Trennepohl
BetterHelp Cares
If you're interested in trying online therapy, you're in the right place. BetterHelp and the online counselors care about your mental health and want to support you in your journey. You don't have to struggle with anxiety, depression, or any other life challenges alone.
If you're still skeptical about online therapy after reading this article, read some of the other testimonials from clients at BetterHelp. Many people have benefited from online therapy, and we want you to get the same rewards too! You can take the first step here. Remember - it's free to get started.
Commonly Asked Questions On This Topic Found Below:
What is the BetterHelp controversy?
Is BetterHelp actually cheaper?
Is cerebral mental health worth it?
Do BetterHelp therapists diagnose?
Why is BetterHelp so expensive?
How often do BetterHelp therapists respond?